This Kustom KMX allows three people to ride together and also features motor assist.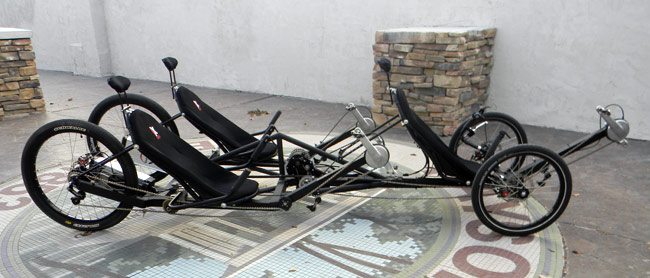 This three-passenger cycle has adustable seats, booms, and handlebars so it will fit a wide range of riders.
---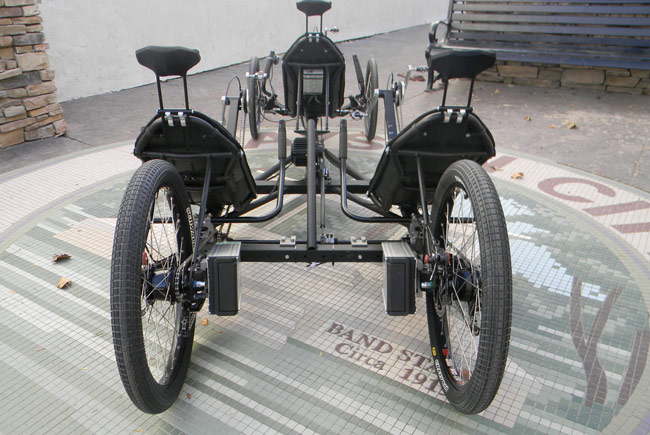 While primary power will come from the riders, this vehicle is also powered by the EcoSpeed middrive system. At the rear there are two 48V batteries.
---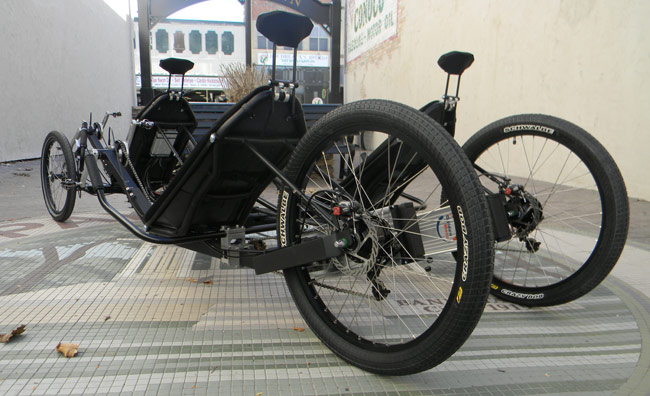 Each 24-inch rear wheel sports a Shimano Alfine transmission and Avid BB7 disc brakes.
---

---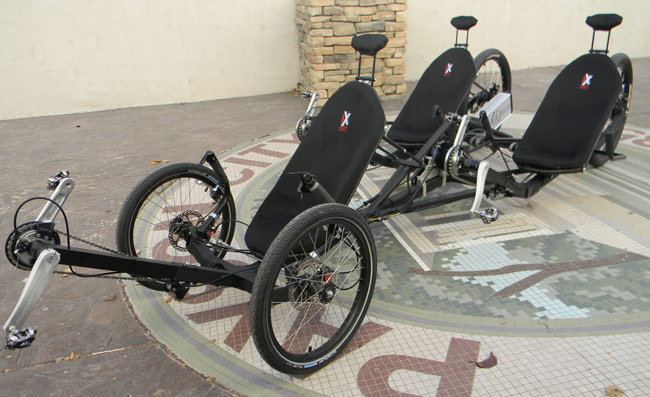 In addition to the two Alfine transmissions, each rider has their own 2-speed Patterson Drive.
---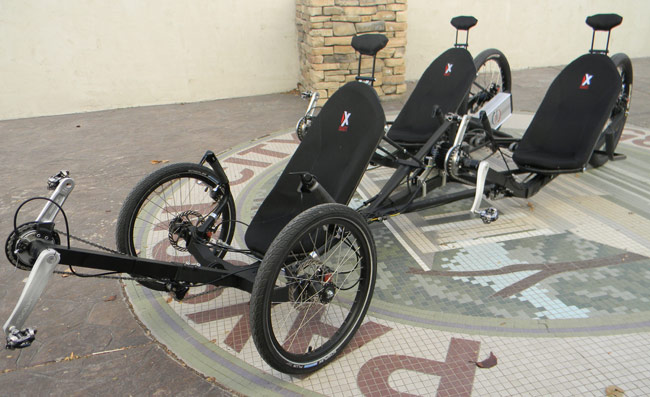 The Patterson Drive features a 28-45T equivalent gearing. It can be shifted while pedaling, stopped, or coasting.
---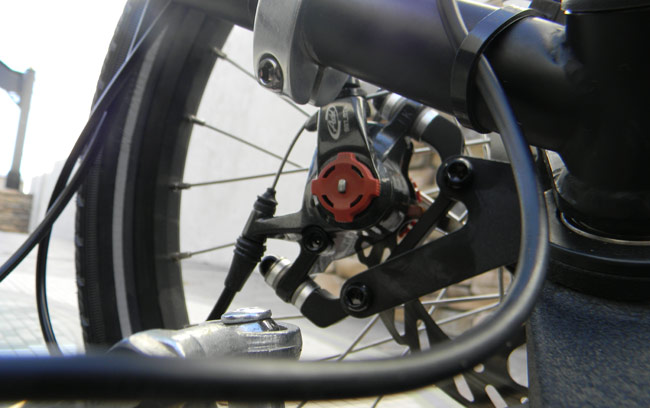 All four wheels have Avid BB7 disc brakes. The captain has all brake controls.
---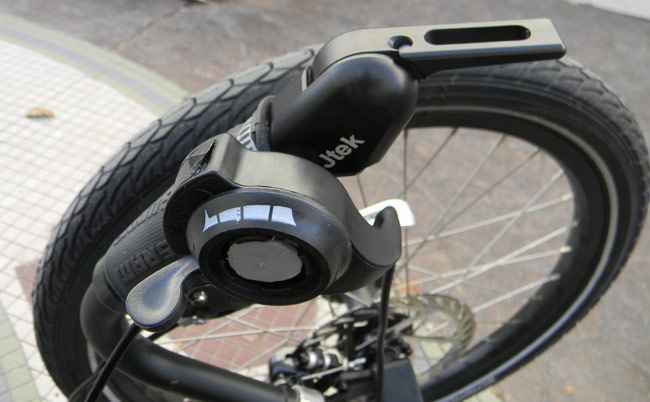 The Throttle is mounted on the left hand for easy thumb actuation. All shifters are custom JTek bar ends.
---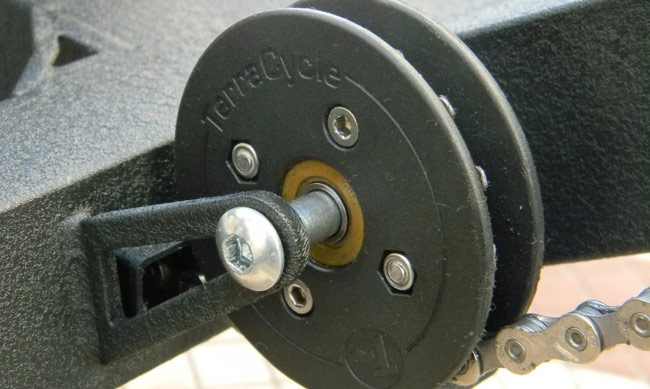 All idlers are TerraCycle Sport idlers.
---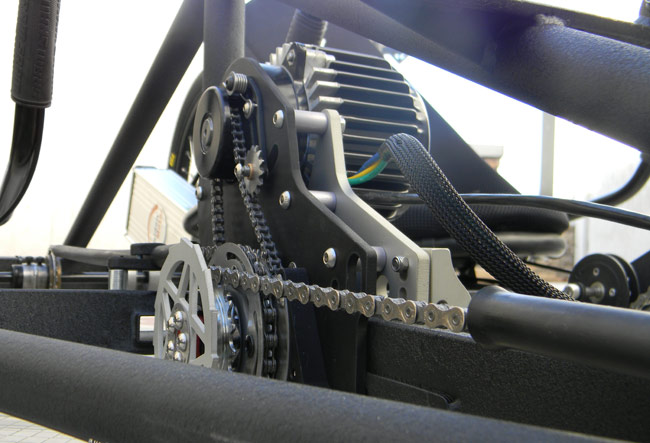 The custom EcoSpeed 1000W motor system is a thing of beauty. This system is connected in front of the jackshaft and transmissions, so it is capable of moving all three riders during any needed brakes.
---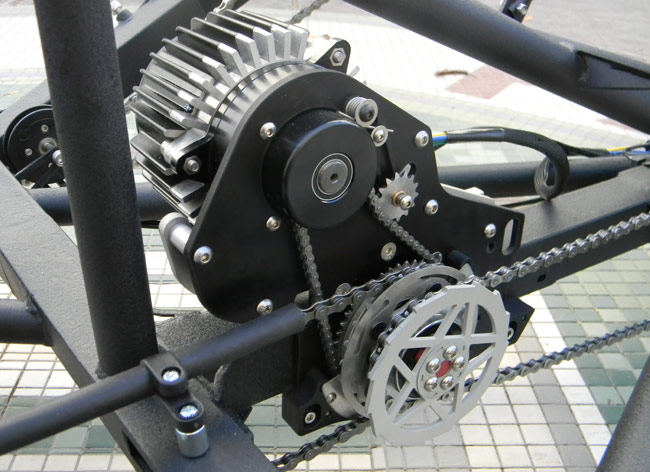 ---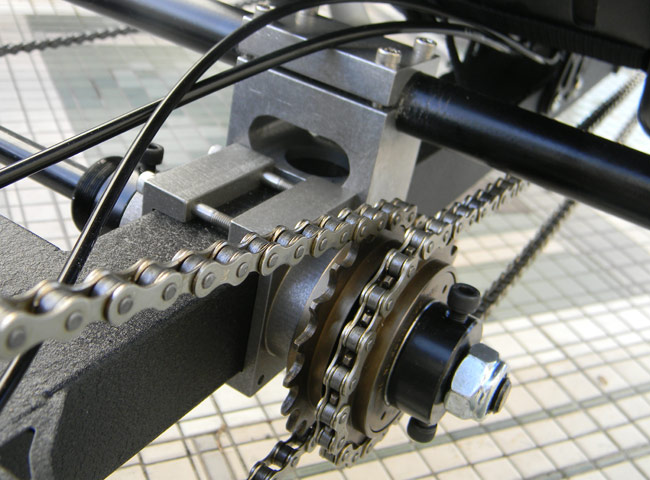 The jackshaft setup allows all three riders to pedal independently or even take a break. The EcoSpeed motor also drives the jackshaft.
---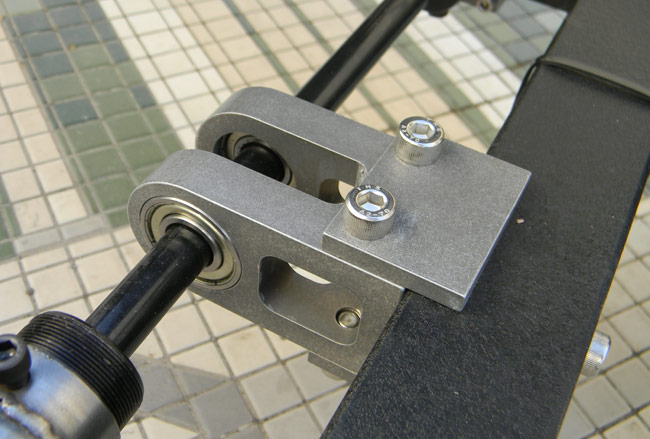 The jackhaft is supported by seven ball bearings.
---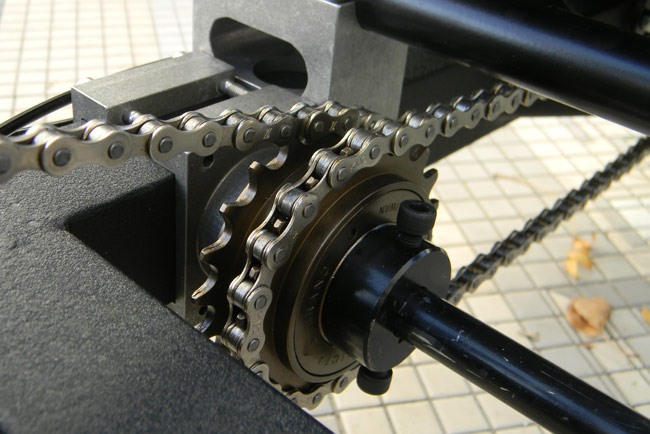 ---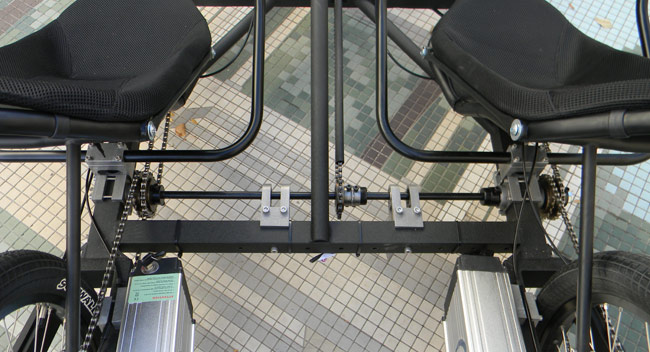 ---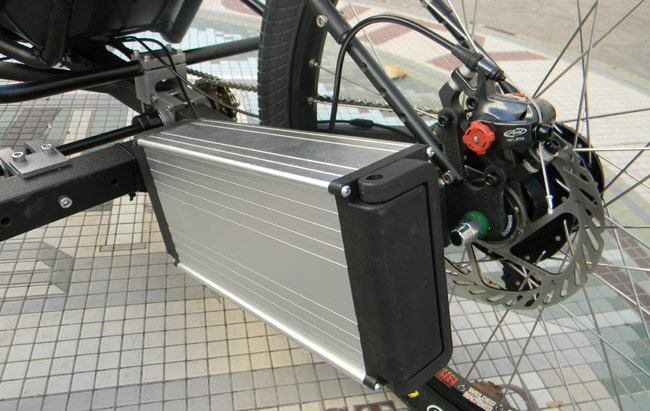 Both batteries are mounted on sleds and can be easily removed.
---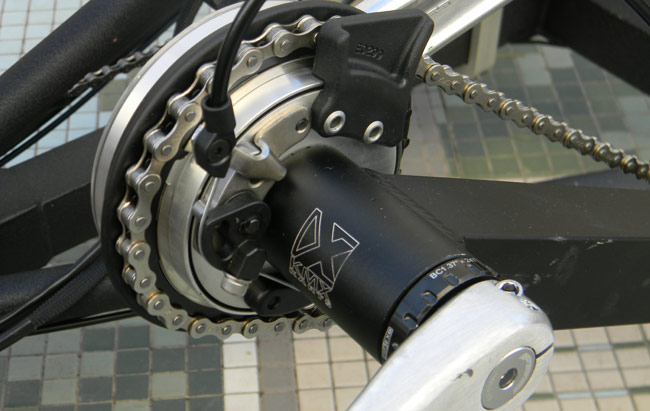 ---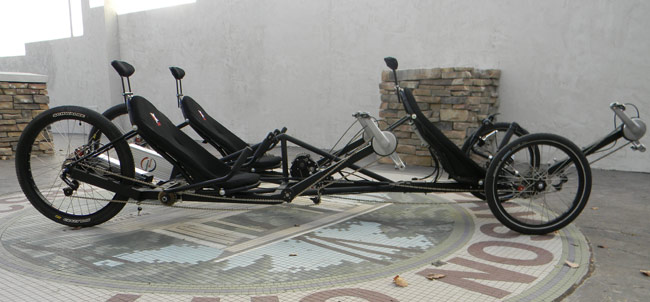 ---