When Greg didn't heed our advice and go for the Satin Black on the Annihilator we thought he might have been leaving some coolness on the table, but he gained extra AWESOMENESS by adding some suweeeet upgrades! Check out the performance TerraCycle idler kit, upgraded 90-SPEED GEARING, and cool cargo rack. He even added that Catrike chainring guard.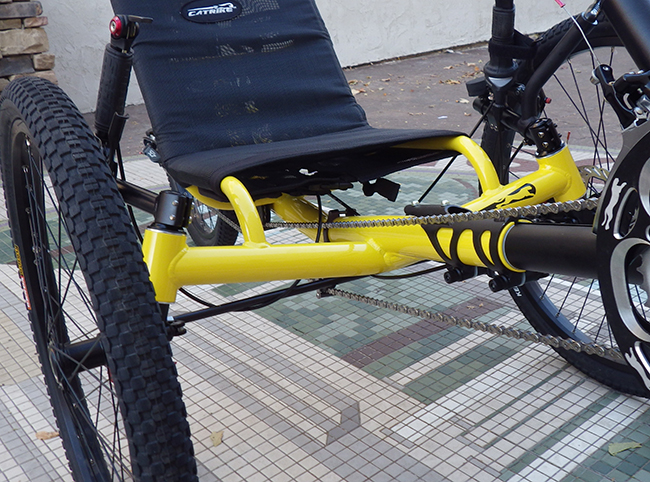 ---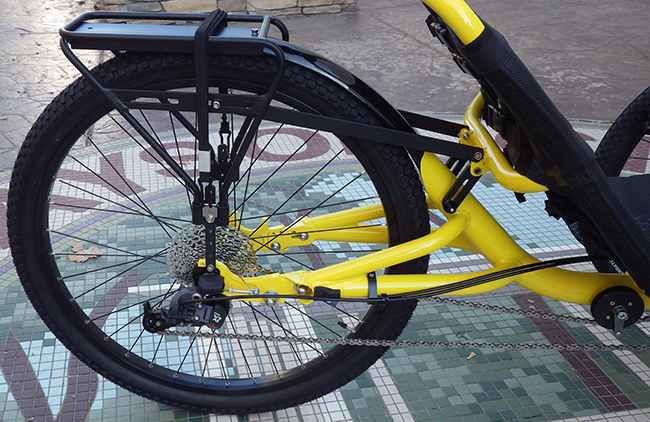 Utah Trikes Adjustable Aluminum Cargo Rack - DO NOT USE

DualDrive in the back with a 10-speed cassette makes for a total of 90 gear combinations and a huge wide range.
---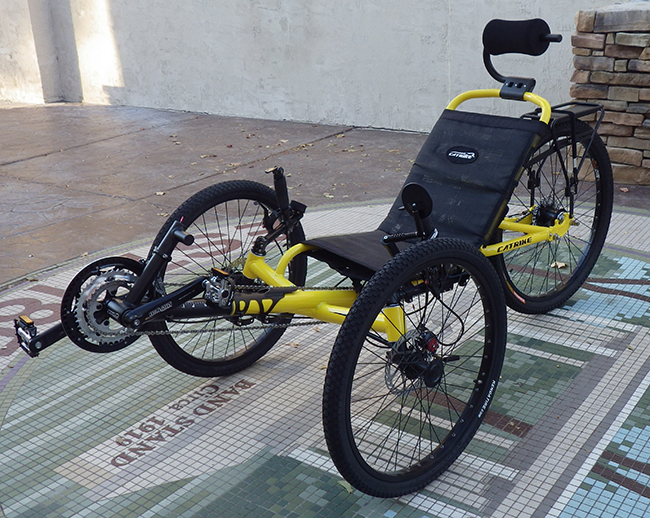 Kenda K-Rad 24x2.3 Steel Bead Tire - ***OUT INDEFINITELY*** -Checkerboard-shaped knob design -Knurled tread surface for traction and control -Ribbing between knobs strengthens the casing -ISO Diameter: 507 -ISO Width: 58mm -PSI: 80

High seat, smooth ride, Super Headrest, and All-Terrain K-Rad tires! What's not to love? Oh yeah, and it's made in the USA!
---
---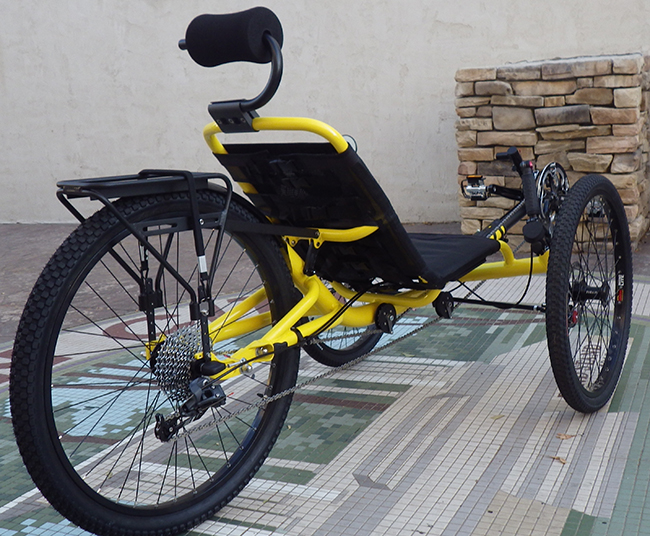 Utah Trikes Adjustable Aluminum Cargo Rack - DO NOT USE

---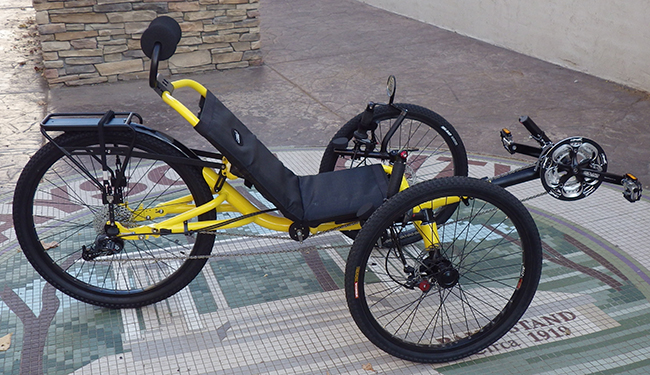 ---