Follow the Electric Blue Road! You know you want to see where this Catrike Road will take you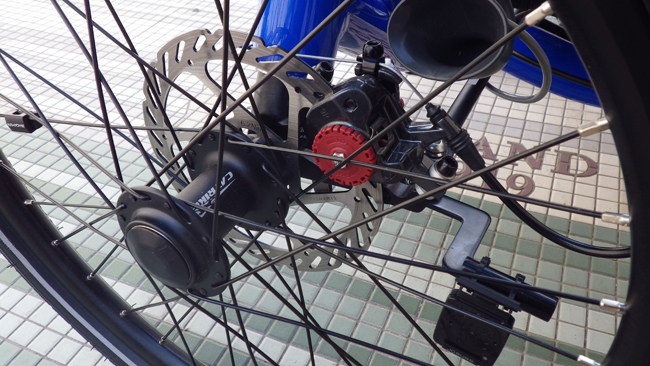 Catrike Front Hub - 32H
-
---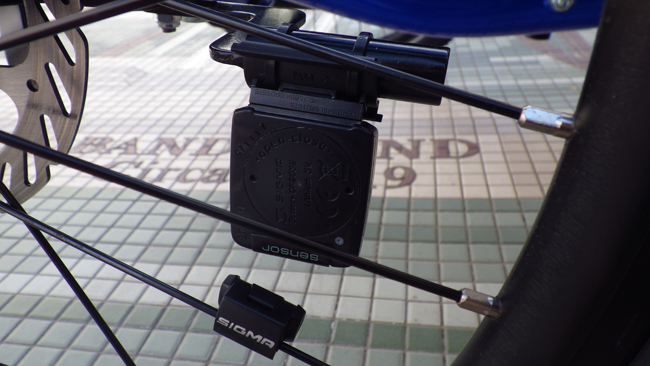 ---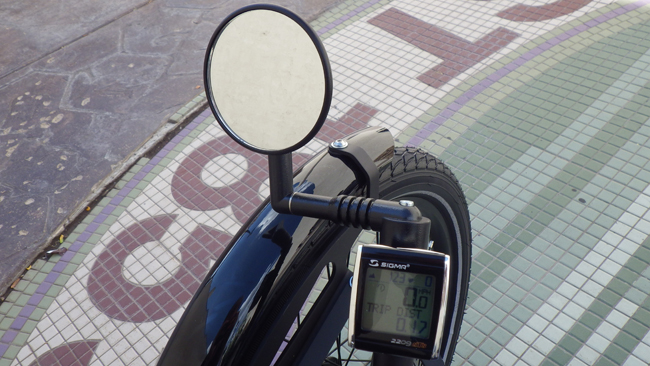 Mirrycle Mirror - The Mirrycle Mirror is by far the most popular mirror for recumbent trikes. It is well made, attaches to any 7/8in tube or handlebar and is easily adjustable. This is an essential safety item for anyone riding a recumbent bike or trike on the street.

---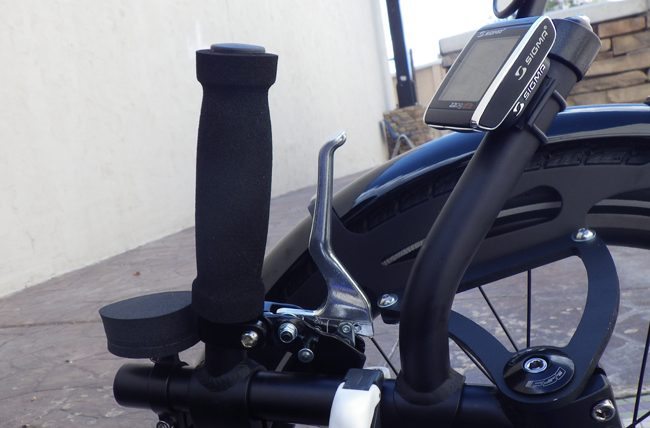 Full Length Foam Grip - SINGLE - Comfortable foam grips that come stock on all Catrike models.

---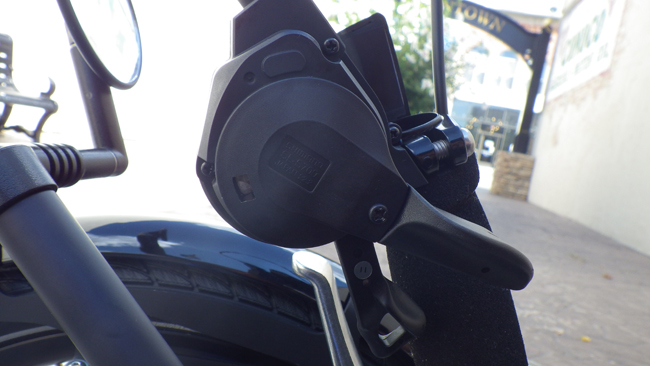 ---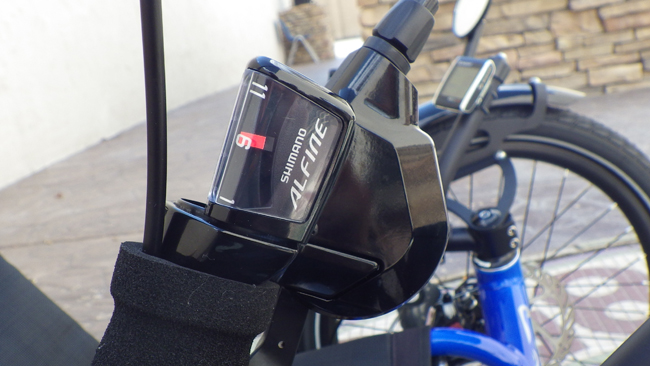 Shimano Alfine SL-S700 11-Speed Rapidfire Trigger Shifter - Black - Compatible with Alfine 11-speed hubs only.

---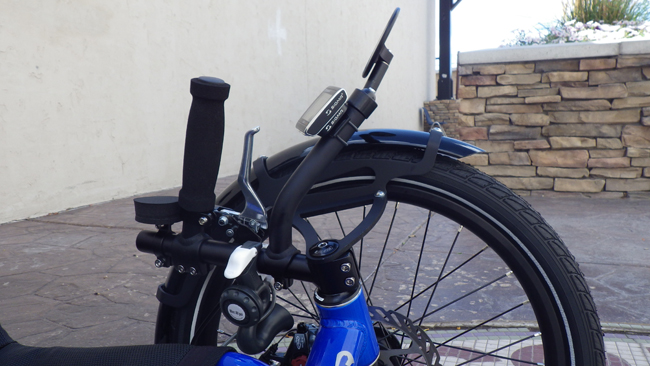 Catrike Mirror/Computer Mount (Left) - A mount that attaches to the lower handle bar for the use of a mirror or a bike computer display. Angled forward to work on the left side.

---
---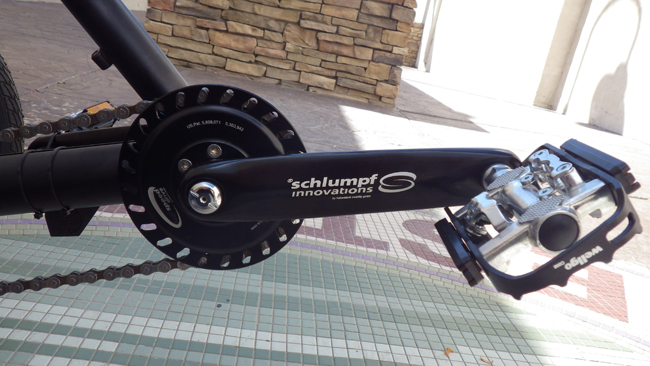 Schlumpf 34T/68 High Speed Drive w/155mm Cranks - The Schlumpf High Speed Drive is our favorite piece of cycling engineering. This planetary gear setup will give you higher high gears and lower low gears. If you have a trike with a 20in rear wheel the HSD will give you back the high end you are missing.

---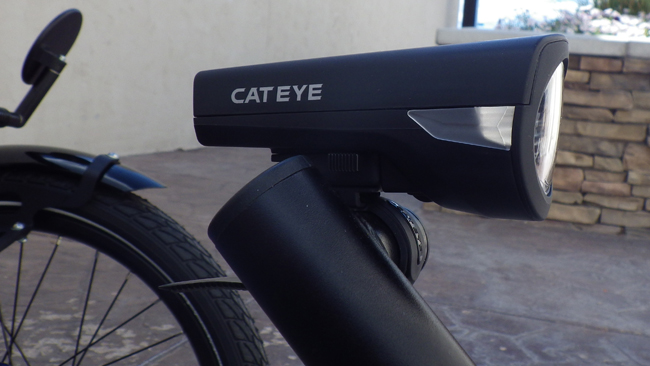 ---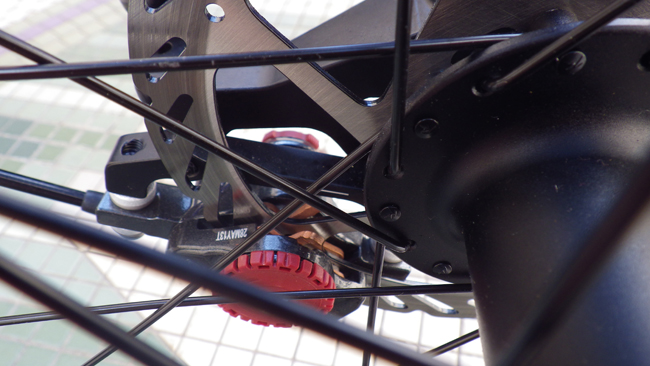 Avid BB7 Mountain Disc Brake Caliper - The industry standard cable-actuated disc brake since its introduction is still popular due to smooth ball bearing operation and ease of installation and maintenance. -All calipers have 74mm mounting bolt spacing -For use with with long cable-pull levers -Pad retraction and spring tension are adjustable -Includes steel-backed sintered pads

---

Catrike 20in OEM Front Wheel - Standard 20in Catrike front wheel.

---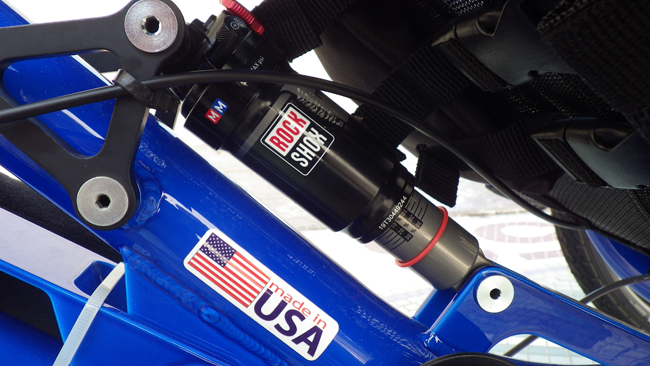 RockShox Monarch RL Rear Shock 6.50x1.50 (165x38mm) C2 - Rockshox Monarch RL rear shock. Featuring silky smooth travel in a new lightweight design, Monarch floats through bumps even better than before, turning rugged trails into tire-gripping velvet. The chassis is lean while maintaining the durability and adjustability needed to bite off huge chunks of burly trail action and epic cross country.

---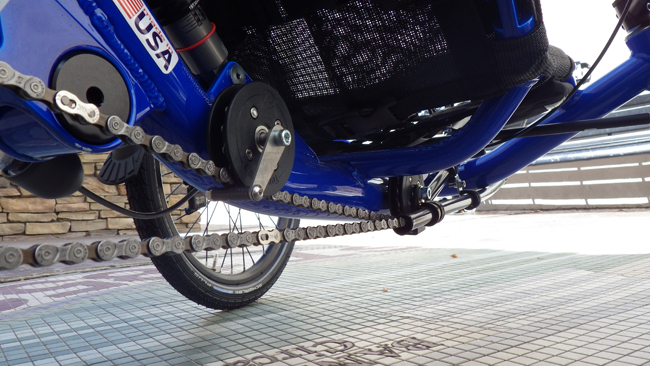 TerraCycle Stainless Steel Single Chain Keeper - 33mm - This chain keeper is designed for use with 14T Terracycle power idlers, and return idlers mounting to 8mm bolts. This is required for all idler upgrades, but is included in most idler kits. -33mm Keeper Length

---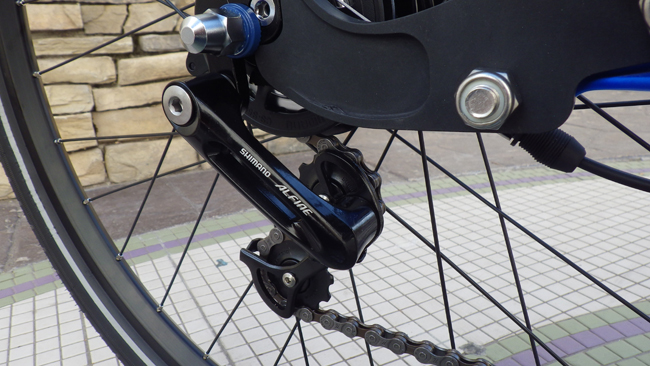 Shimano Alfine CT-S500 Chain Tensioner - Black - Finally an affordable high-quality tensioner that allows you to use your triple cranks with an internal hub in the rear. The Alfine tensioner can take up enough chain for even a 56-24 crankset. -Not for use with coaster brake or fixed gear hubs -20 tooth max rear sprocket -16 tooth chainwrap capacity -41.8mm chainline -Uses washers on the mounting bolt for 5mm of chainline adjustability -CT-S500 Alfine Chain Tensioner

---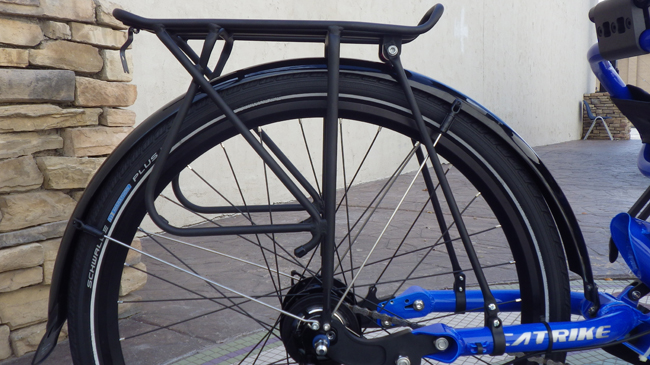 ---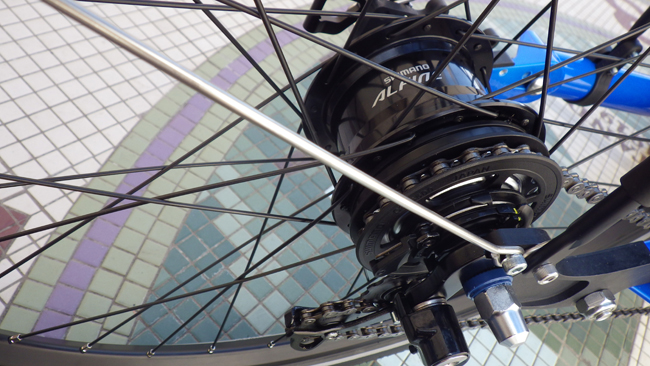 Shimano Nexus/Alfine 22T Cog - Silver -

---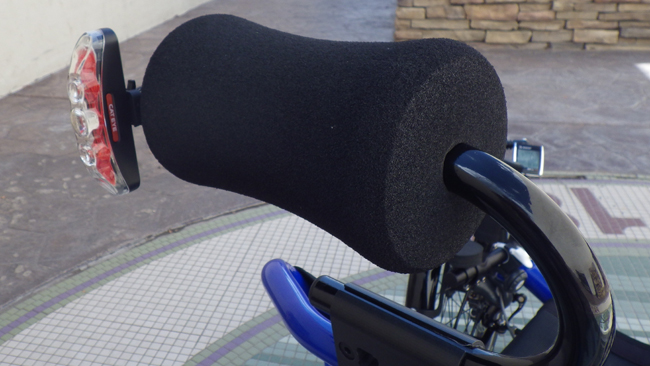 Replacement Foam for Super Headrest - Sometimes your headrest will just get a little worn out after all that triking. Getting a replacement is quick and easy.

---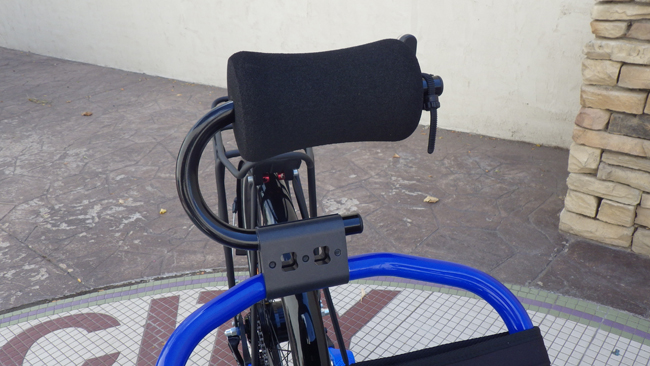 ---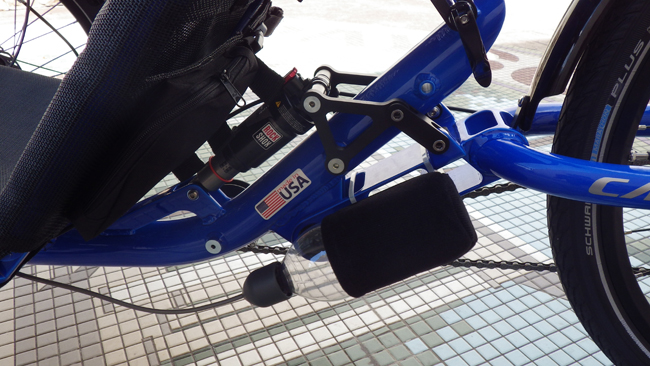 Delta AirZound Rechargeable Air Powered Horn - 115db - An air horn that can be mounted on any handlebar and refills with any bike pump. -No batteries or cartridges required -Volume control switch -Clamp for mounting on 22-26mm handlebar -Refills with any bike pump -Please note that clamps and knobs pictured in red are actually white

---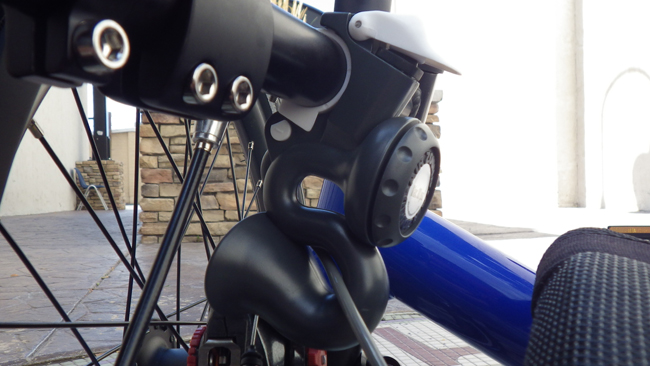 Delta AirZound Rechargeable Air Powered Horn - 115db - An air horn that can be mounted on any handlebar and refills with any bike pump. -No batteries or cartridges required -Volume control switch -Clamp for mounting on 22-26mm handlebar -Refills with any bike pump -Please note that clamps and knobs pictured in red are actually white

---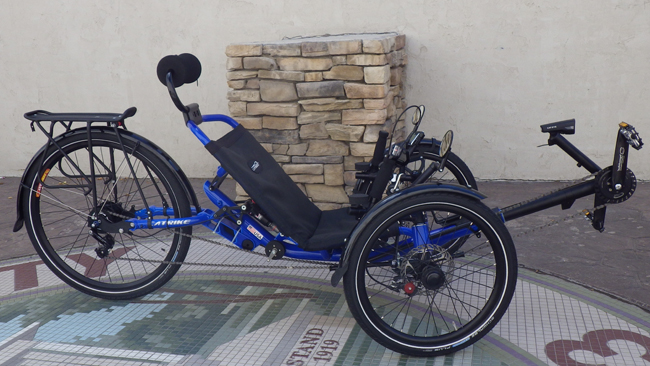 ---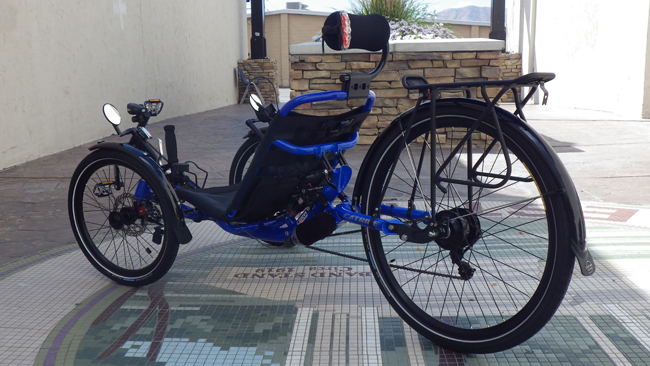 ---
---