This Expedition has our Catrike Wheel Extension Kit installed so we could put a MONSTER 29er wheel on the back. This is the beefiest trike ever built!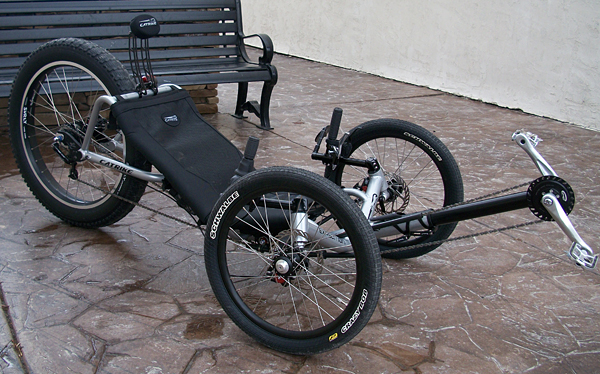 Get out of my way!
We like to do some projects just for fun here at Utah Trikes. When I asked the gang what the biggest wheel we could fit on the Expedition this is what we came up with. We had to kick it back with our Extension Kit and it still barely fits. There is a lot of air in the tire, so it gives a real smooth ride.
---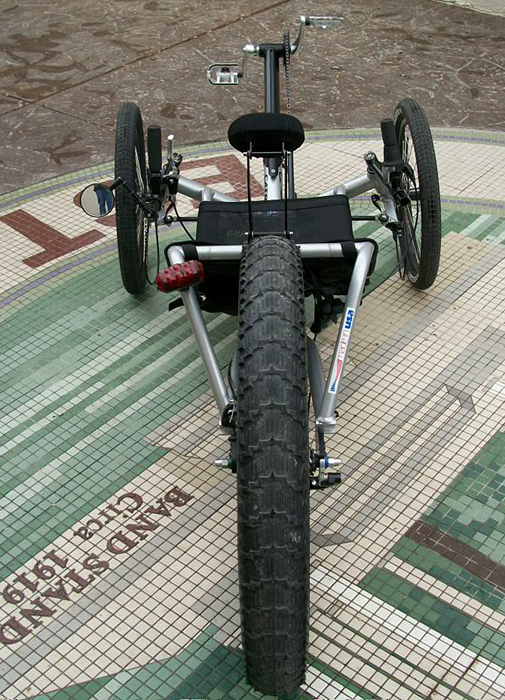 Large Marge
The Surley Large Marge is a 26x4" tire. It is huge!
---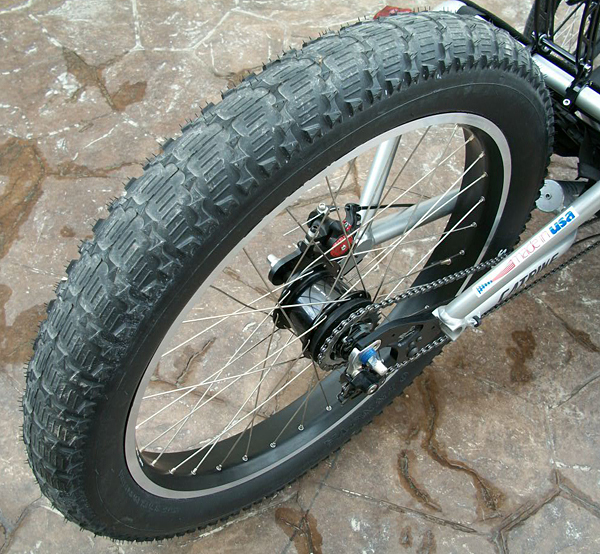 Shimano Alfine Hub
There is just no way to fit this tire and a derailleur system back there, so we went with our favorite hub -- the Shimano Alfine. It shifts nice and when paired with the Schlumpf High Speed Drive gives a great gear range.
---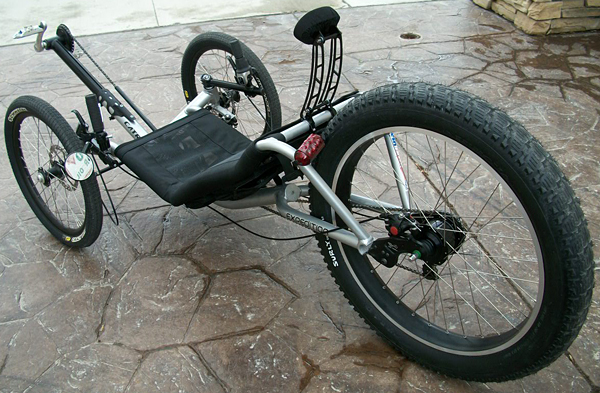 Headrest
The headrest in the pictures was barely placed on there and needs some adjusting. We had been riding it without the headrest until my hoody got caught by the wheel. Ugghh! I'm thinking a big Harly type fender would be cool.
---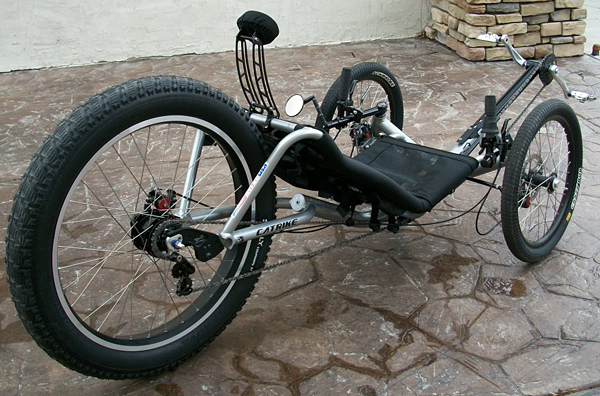 ---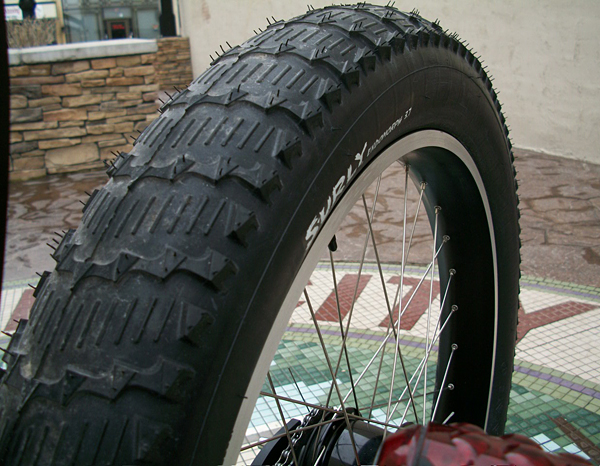 Big Tread
This was the least aggressive tread we could find in this size. Once the center ridge wears down it will be awesome on the road. As it is though, it's a very smooth ride with just a little rumble on smooth concrete.
---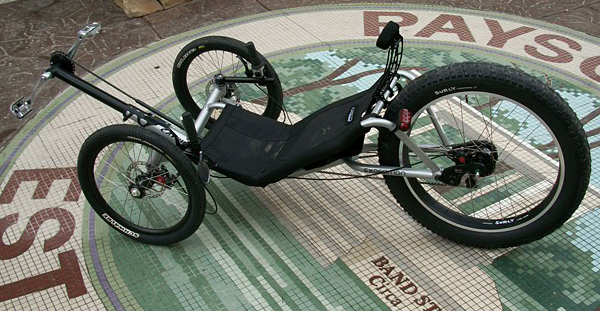 ---