No results were found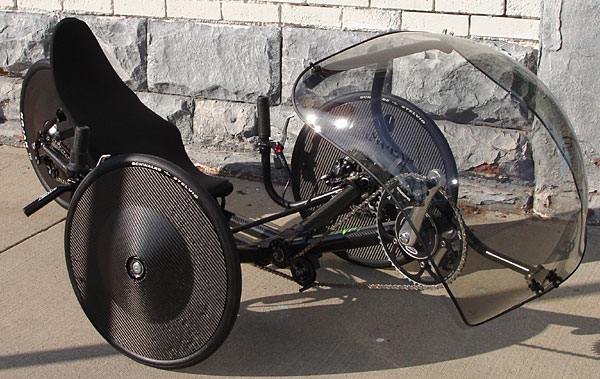 We started with the Carbon Fiber Edge which lends itself to the "all black" stealth motif. A custom composite seat, tinted fairing, and matching carbon fiber wheel discs complete the ensemble.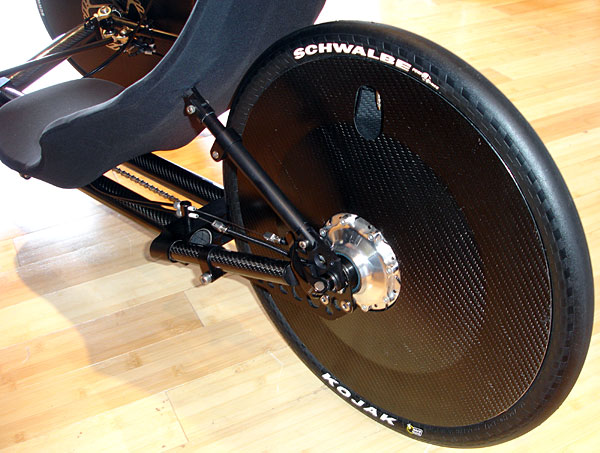 I went completely bald with the rear tire using the Schwalbe Kojak 20x1.35 racing tire. You can also catch a glimps of this trike's 14-seed internal transmission, the Rohloff SpeedHub. In order to get the seat as low as possible for stable fast turning I chopped about four inches off the seat stays. The seat rests about 1/8-inch abouve the wheel. The rear wheel is handmade using the Velocity Aeroheat rim and covered by custom carbon fiber wheel discs.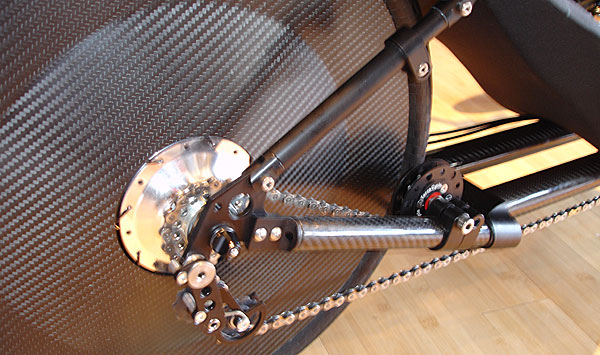 The Rohloff Speedhub keeps things simple and elegant with just one sprocket. I'm running the power side of the chain through the frame tubing and using a custom-mounted TerraCycle Titanium Power Idler to route power to the sprocket. To keep the chain tensioned and flowing under the frame for it's return route to the cranks up front the Rohloff tensioner works perfectly.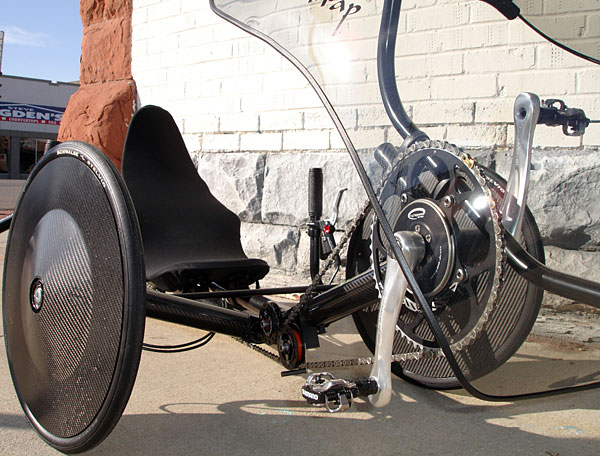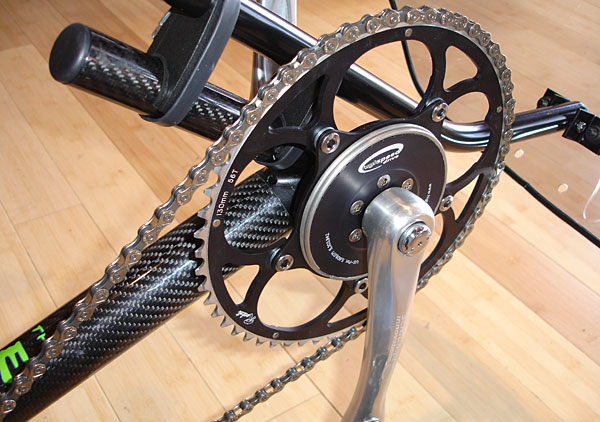 Schlumpf High Speed Drive
This trike has overdrive! Equipped with a 56T chainring on the Schlumpf HSD and a Rohloff in the rear, there's no reason to shift into overdrive until you are doing 25MPH. Once in overdrive the Schlumpf HSD gives us a virtual 140T chainring. Combined with the Rohloff we get the following gearing: 56T/18-96 Gear Inches and 140T/45-240 Gear Inches. At 90rpm cadence that gives me 25MPH in direct drive and a whopping 64MPH in overdrive.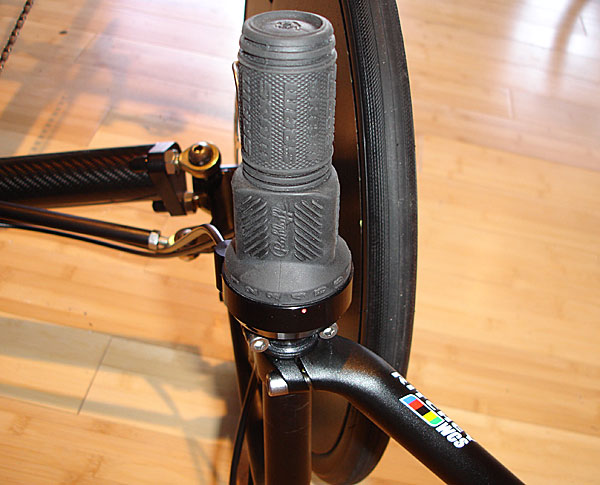 14-speeds with one hand
The Rohloff Speedhub has 14 gears and they are all accessed by just twisting the shifter.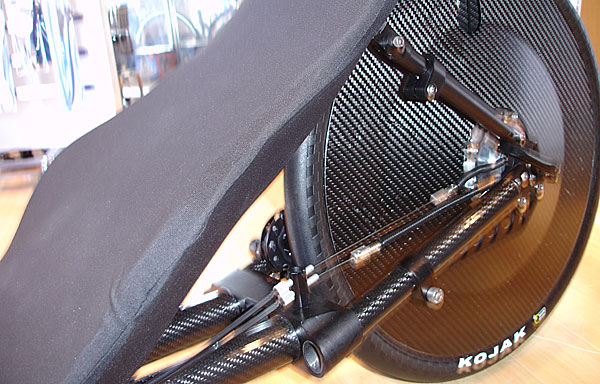 The shifting all happens in the hub, so gear shifting is always smooth.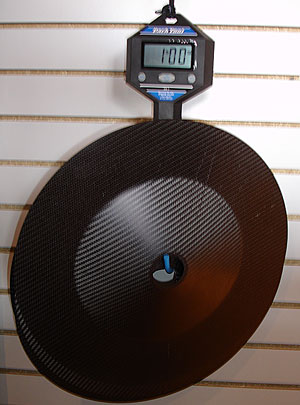 Carbon Wheel Covers
On a carbon trike you need carbon wheel covers. These custom covers were made for us by Garrie Hill. Each wheel has a cover for each side. In all, the six covers weigh exactly one pound. Not too bad!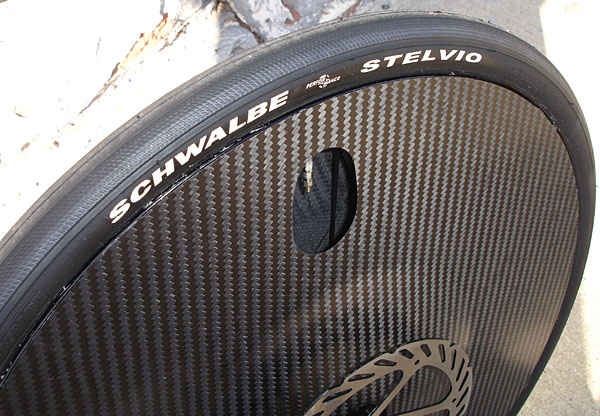 Each wheel has one side with a cutout for accessing the valve stem.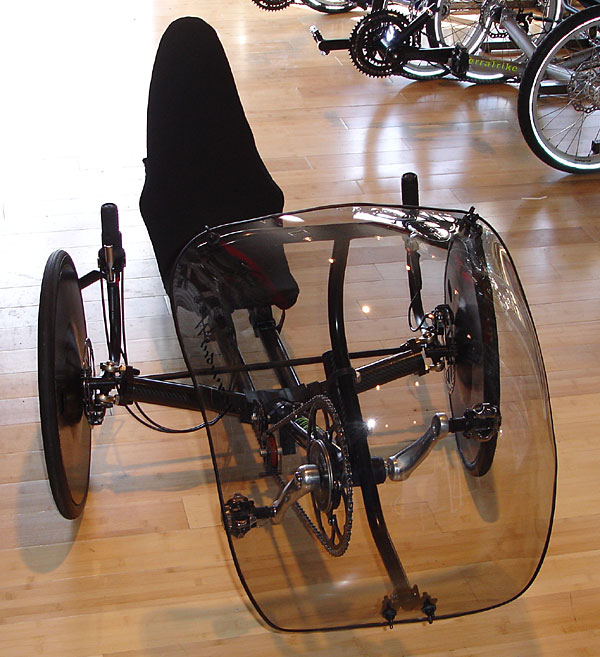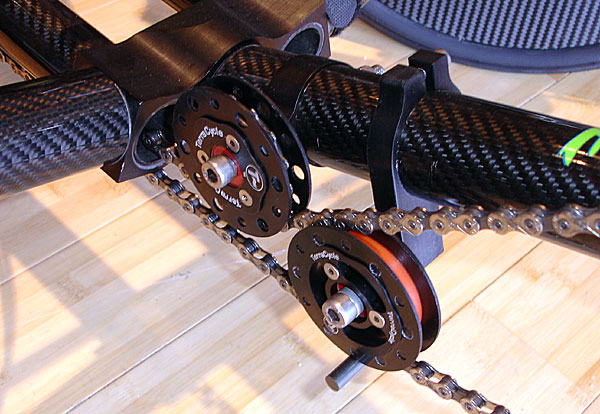 High Performance Idler Mods
We've radically altered the chainline to get peak performance. And, of course, we are using TerraCycle Idlers.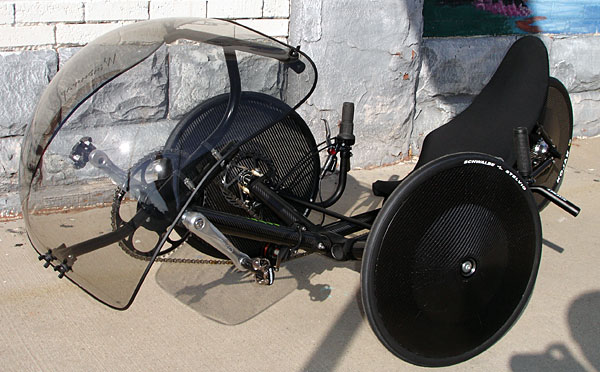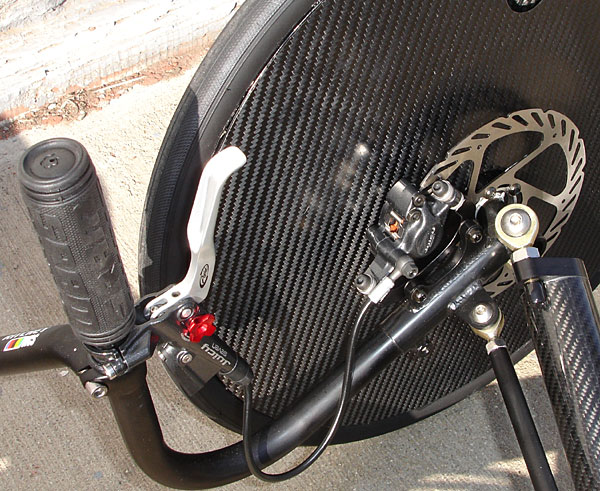 Hydraulics
This trike is equipped with Avid Juicy 7 Hydraulic brakes. Always perfectly adjusted and ready to stop on a dime.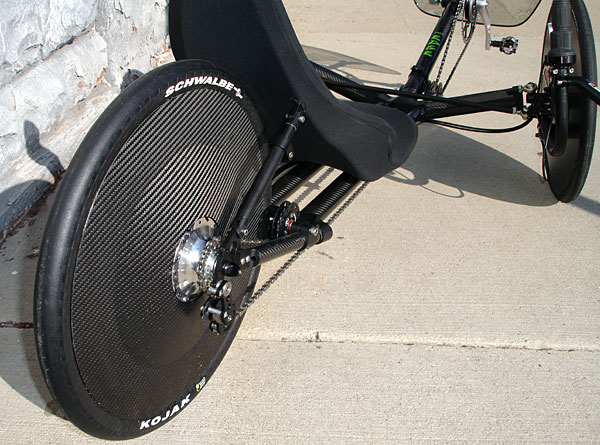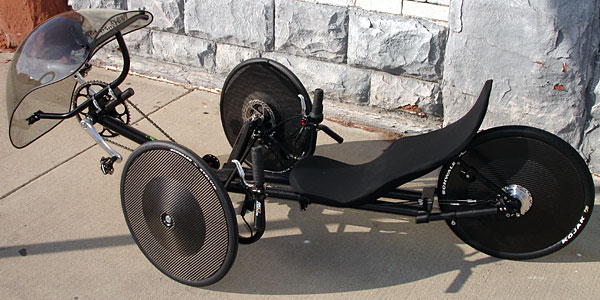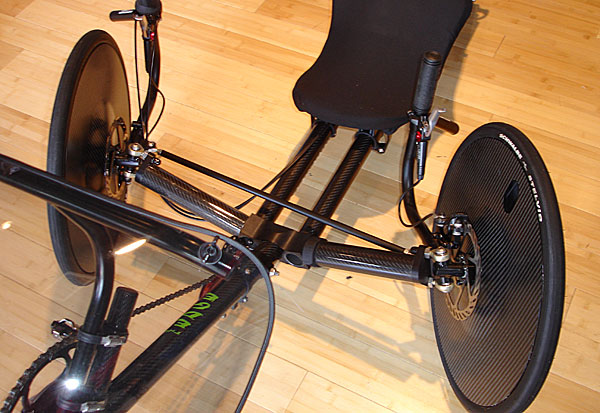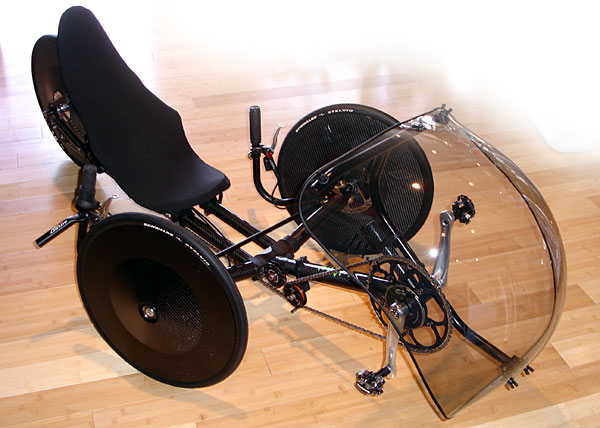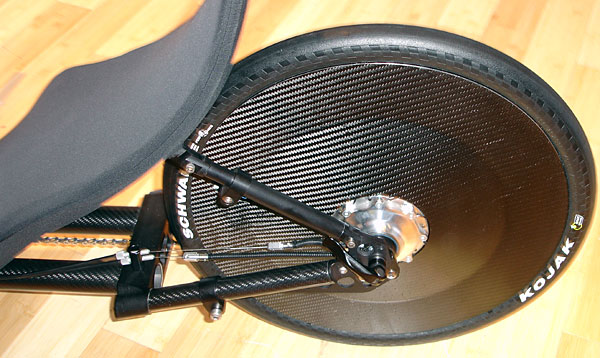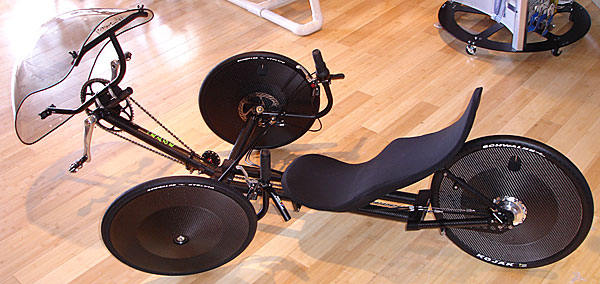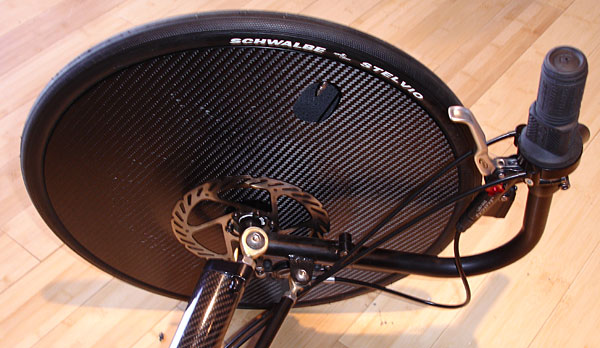 I'm running Schwalbe Stelvios in the front. These 20x1-1/8 folding tires are light and fast. At 120psi they are as hard as a rock.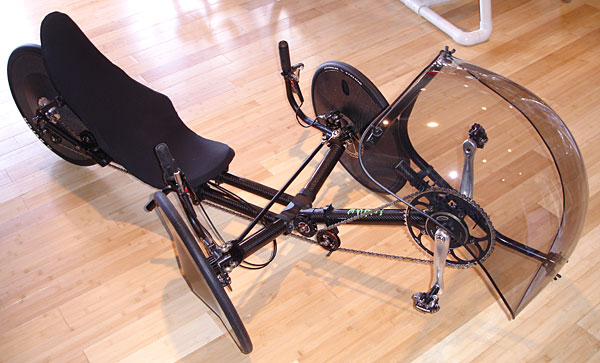 The Mueller Windwrap XT fairing looks cool and cuts through the air.