This Expedition has been customized with a Shimano Alfine rear hub, a Schlumpf High Speed Drive, a Candy Red paint job, and many other accessories.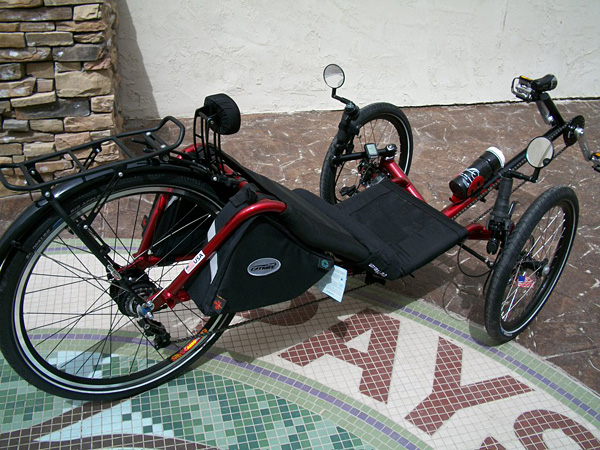 ---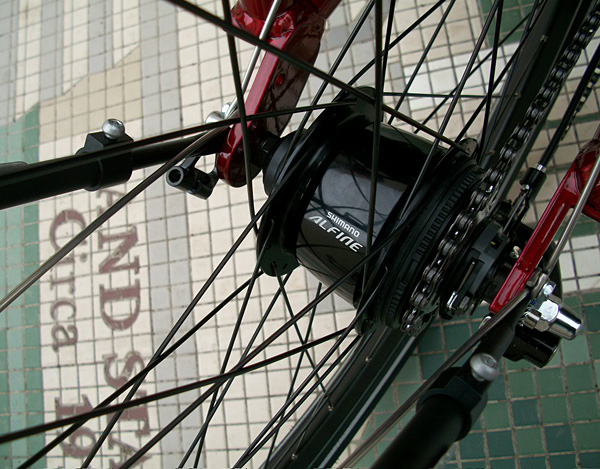 Shimano Alfine Hub
This trike has been upgraded with a Shimano Alfine 8 speed hub to give the rider a maintenance-free ride. The best part is you can shift it at anytime! Stopped or not!
---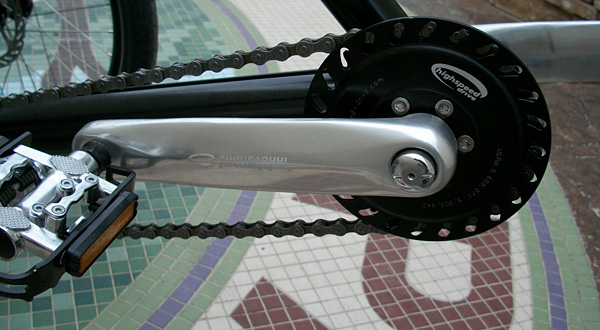 Schlumpf High Speed Drive
A Schlumpf High Speed Drive has been installed to give this Expedition a big gear range as well as give it a smooth chain line.
---
Idler Kit
This Expedition has a TerraCycle Idler Kit that eliminates all the chain tubing and makes the chain line run super smooth and quiet.
---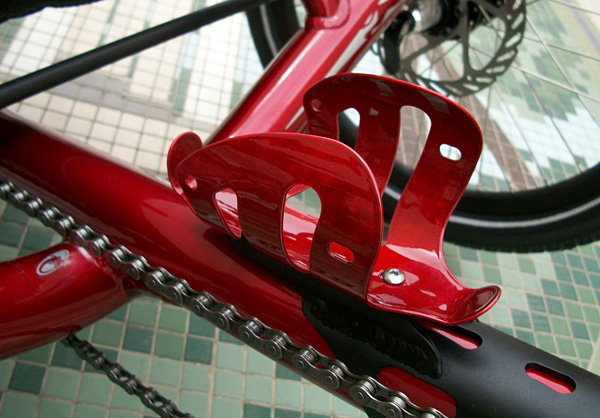 Water Bottle Cage
The water bottle cage installed on this trike is TerraCycle's Cat Cage in red. The color of the cage matched perfectly with the candy red paint job.
---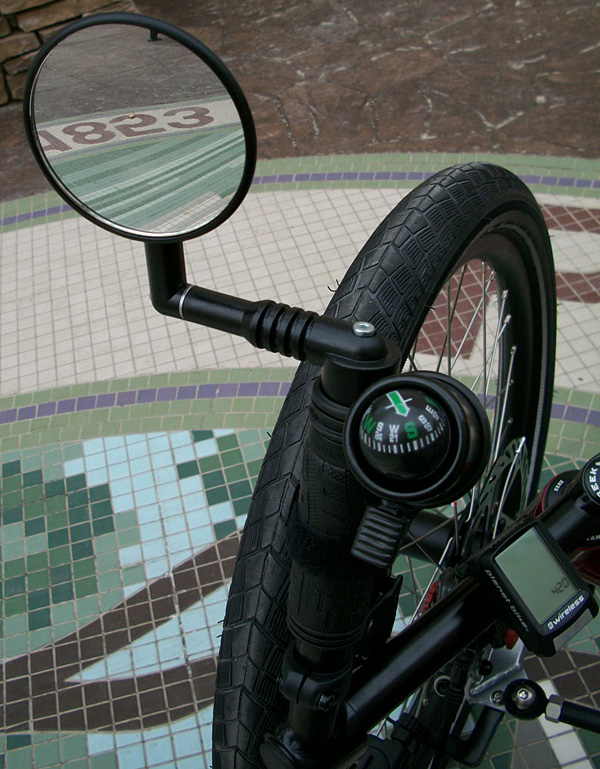 Compass Bell
This trike has been accessorized with double Mirrycle Mirrors and a Sunlite Compass Bell.
---
Computer
This trike has a Planet Bike 9.0 Wireless Computer installed, which has many functions and looks sleek as it has no cables.
---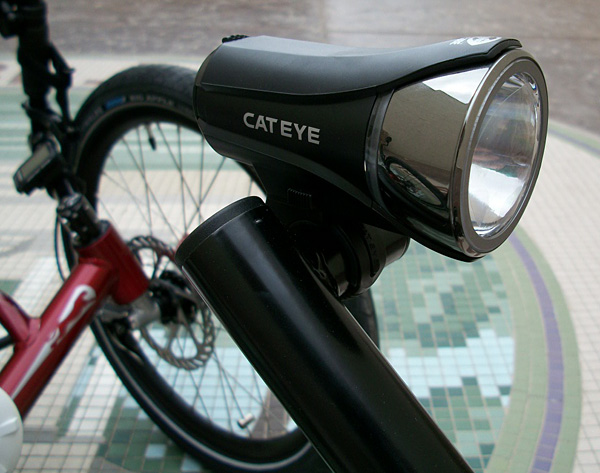 Head Light/Tail Light
This trike has a CatEye HL-El530 Headlight installed, along with the CatEye TL-LD1100 to make this trike more visible to drivers.
---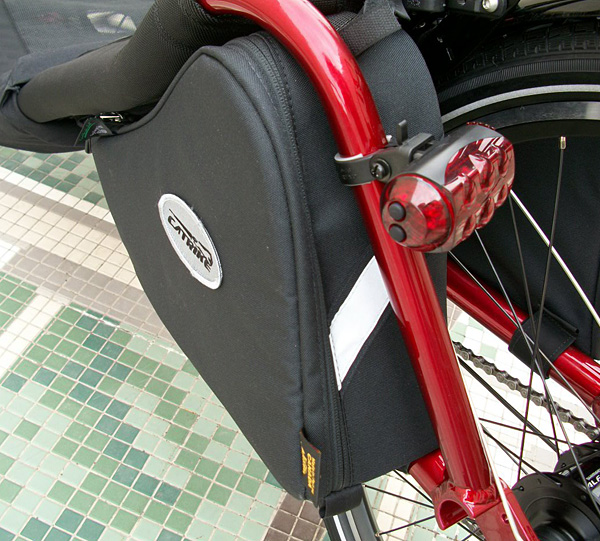 ---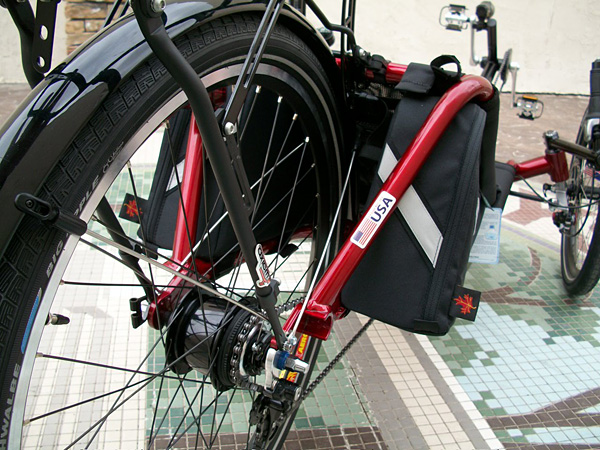 ---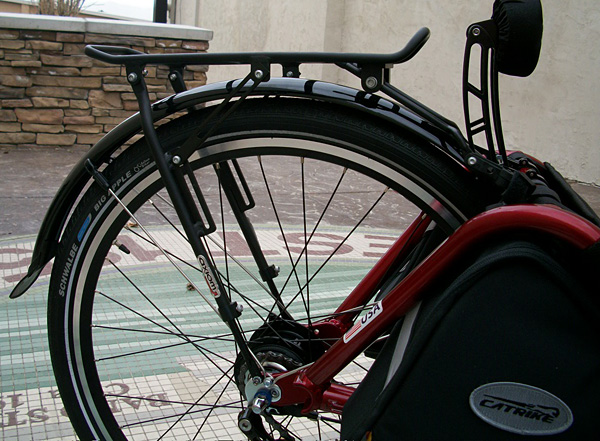 Rack/Rear Fender
---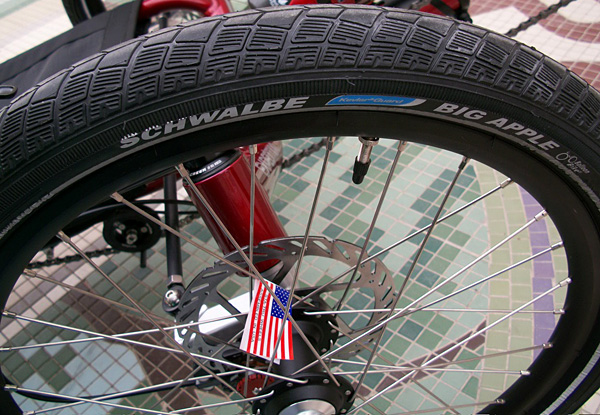 Tires
The owner of this trike wanted the Schwalbe Big Apple tires installed on his trike to give him a more comfortable ride.
---