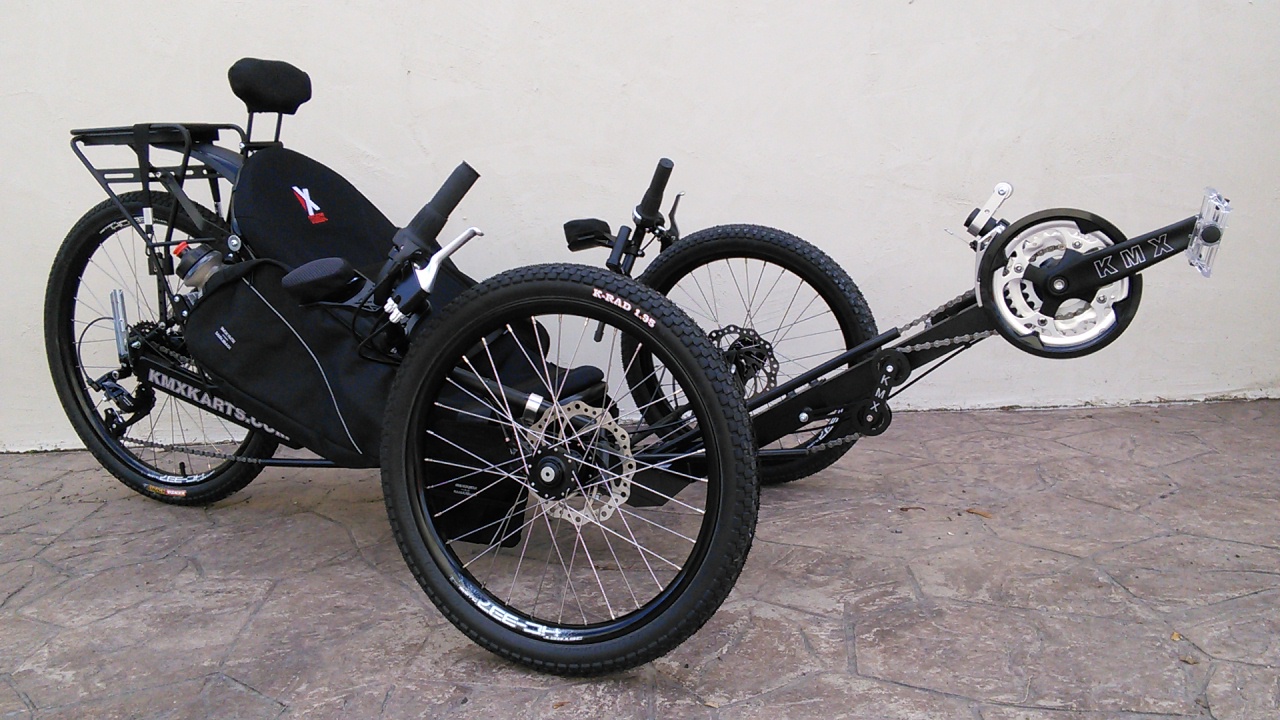 ---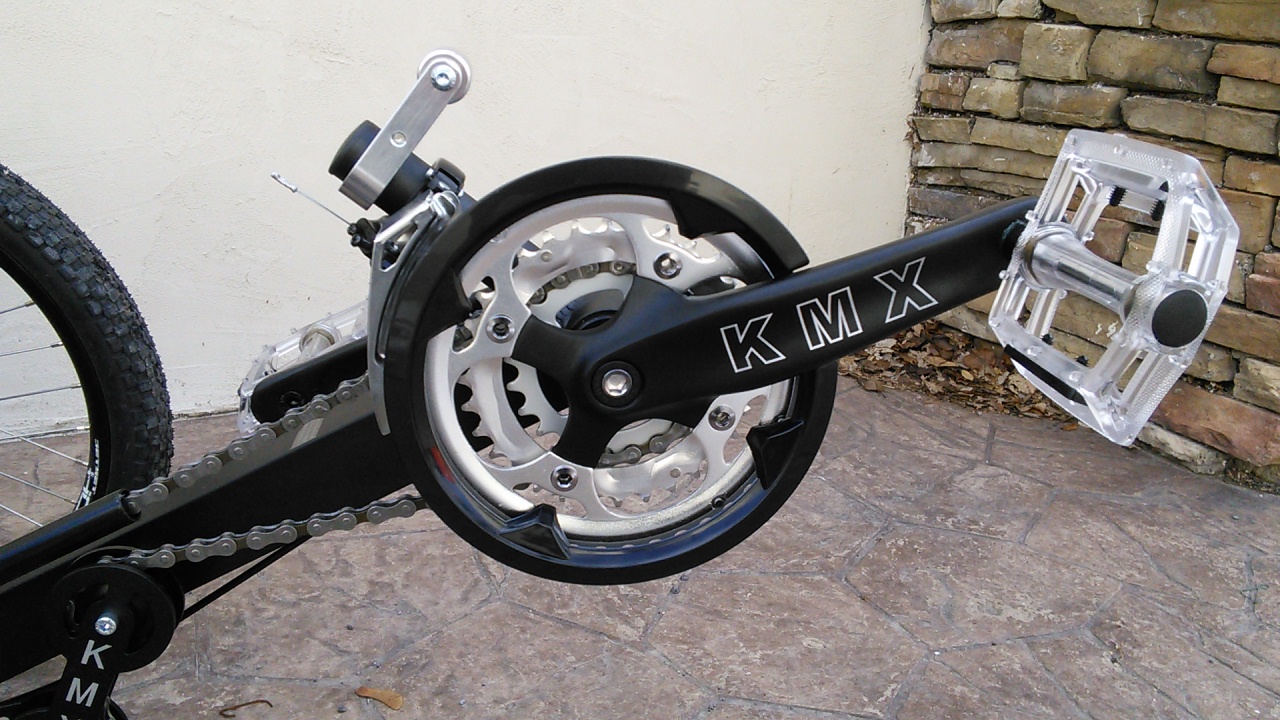 KMX 22-32-44 Triple Crank - Stock front gearing on KMX Kobra

---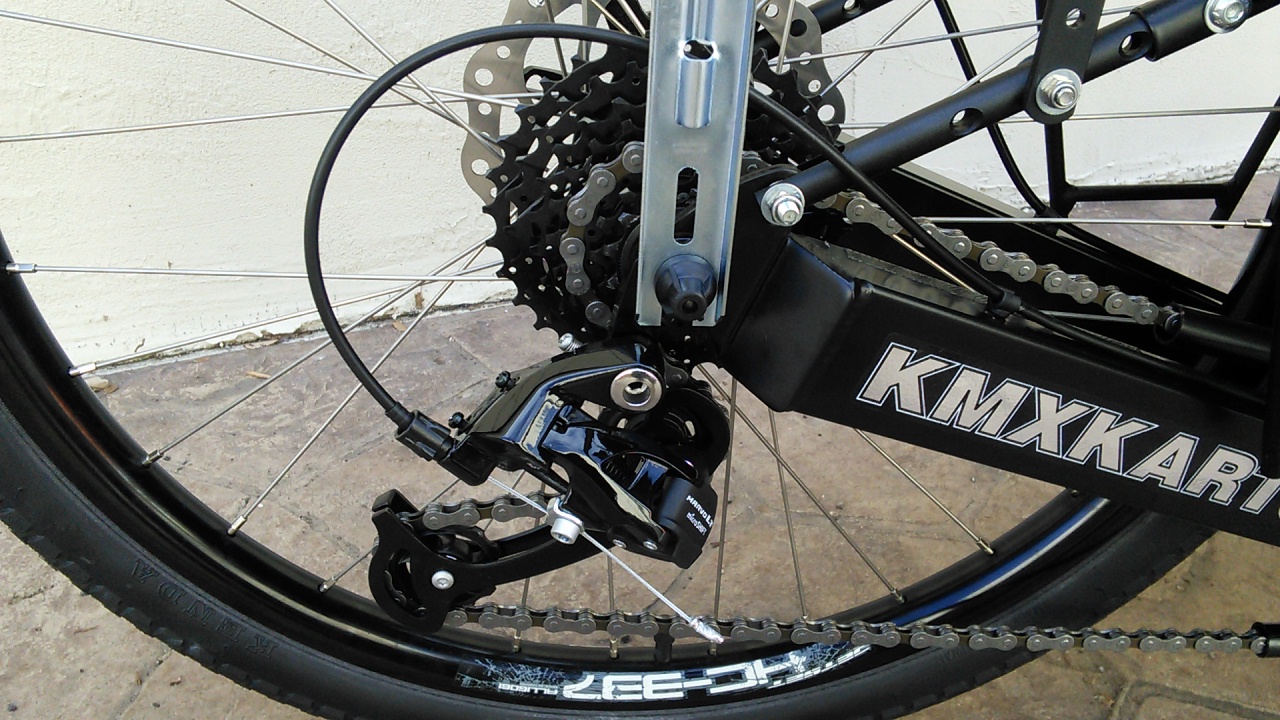 Microshift 8 Speed Rear Gearing
---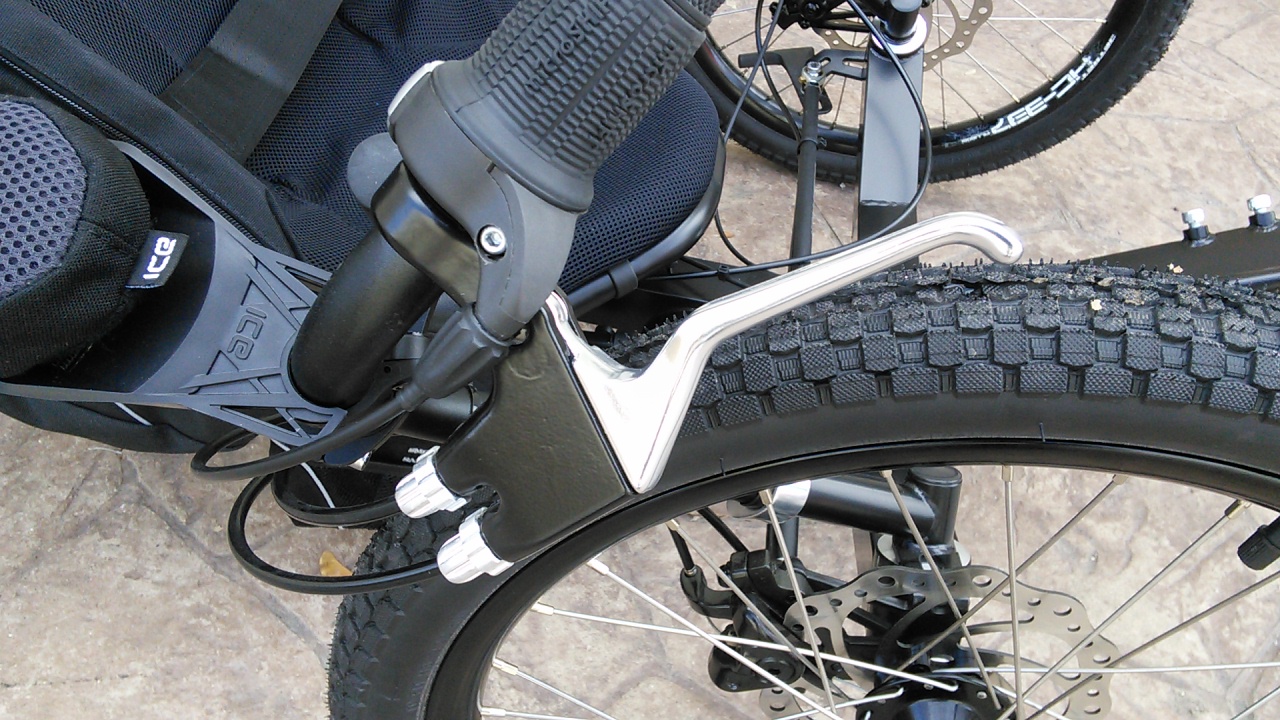 One Hand Brake Control Lever - LEFT Side Dual Pull - Do you need to operate all of the controls with one hand? Do you prefer to have no brake-steer? If you answered yes to either question, order this dual control brake lever! It's a single lever that operates both brakes and is compatible with all trikes we currently sell. -The Double Barrel lever pulls two long-pull brakes simultaneously -Forged aluminum lever and cast aluminum bracket -Three-finger design

---
---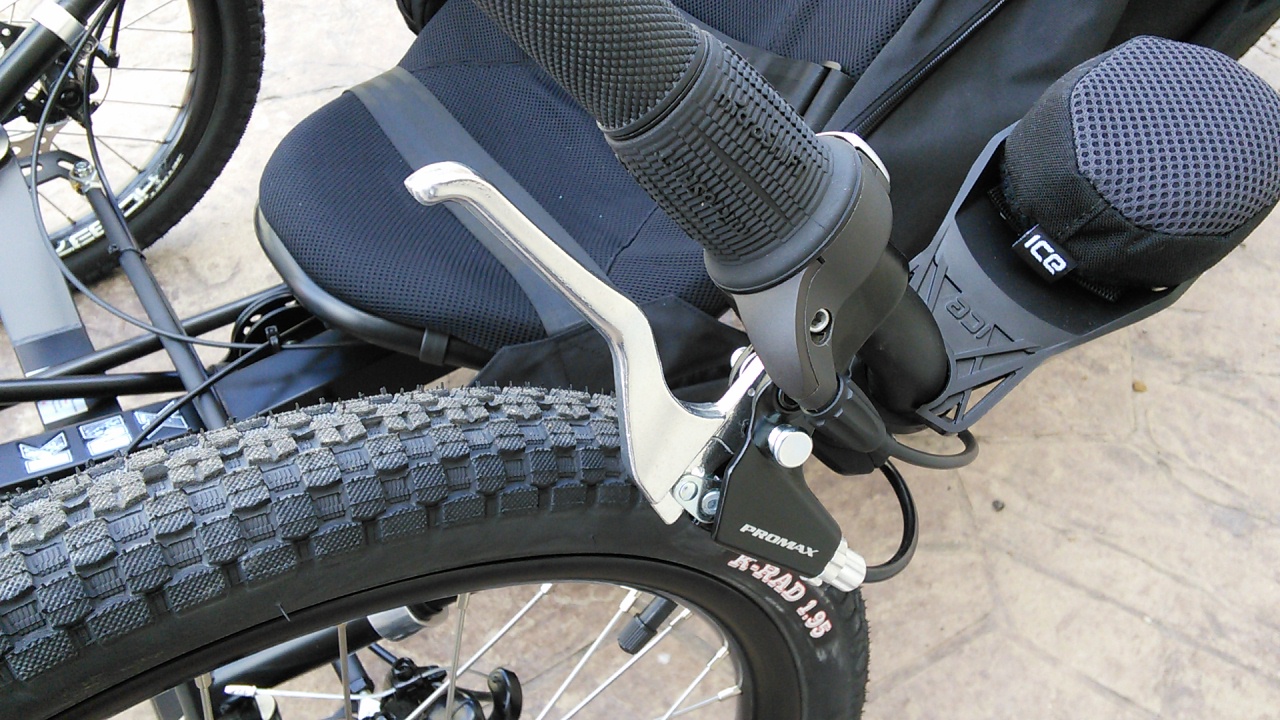 Locking Brake Lever -For Rear Brake
---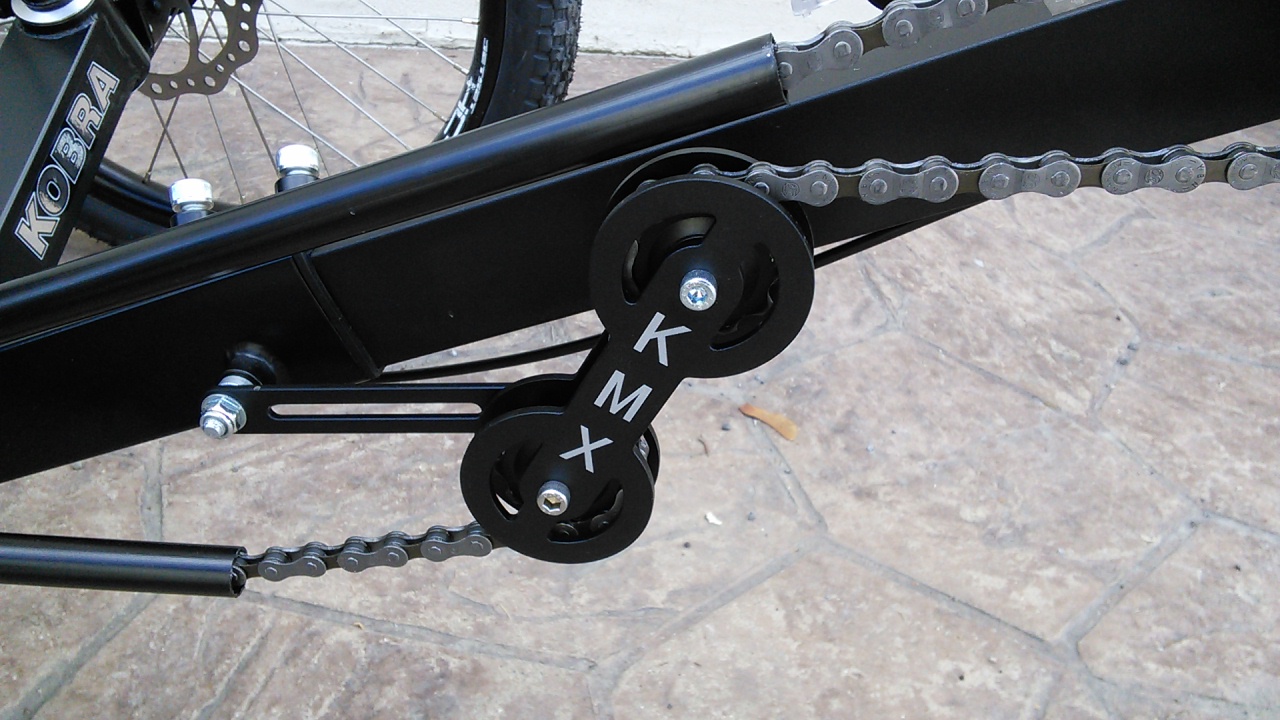 KMX Chain Tensioner System - This tensioner allows you to adjust the length of the boom on your KMX trike without having to add or remove chain links. Note: You will need to add chain when installing this on a trike that is already set up for a specific rider height.

---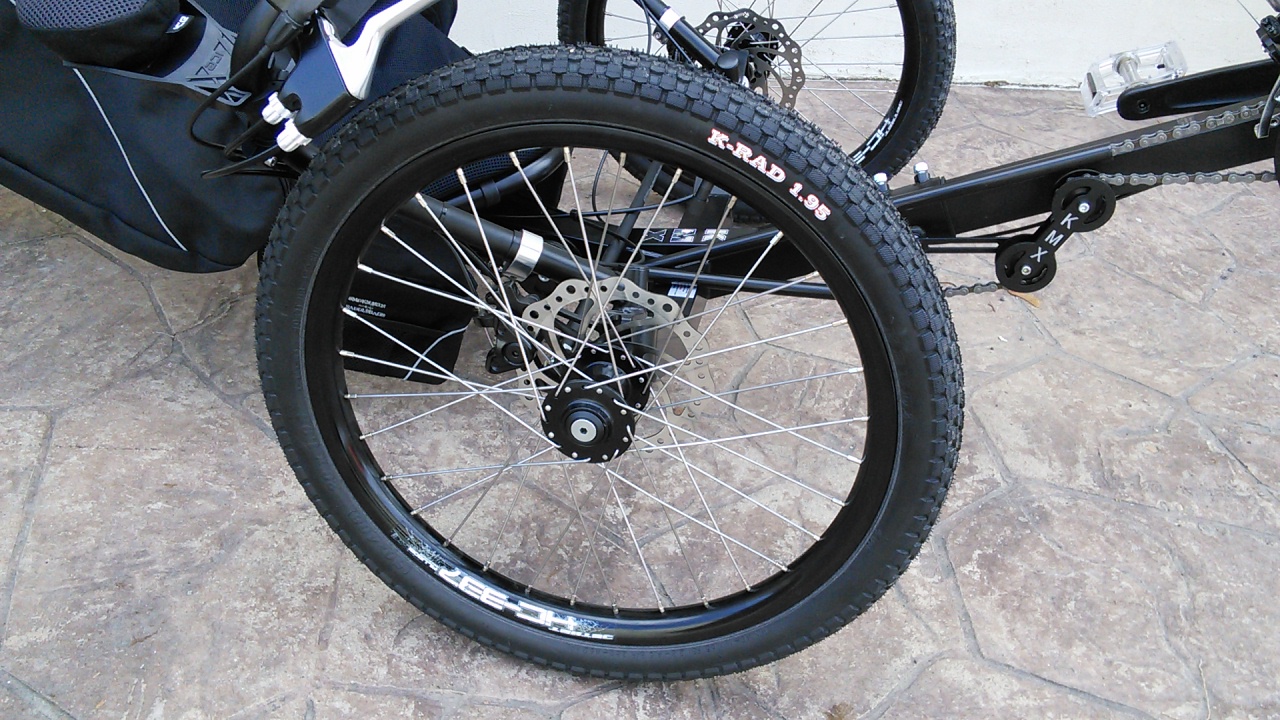 Kenda K-Rad 20x1.95 Steel Bead Tire - -Checkerboard-shaped knob design -Knurled tread surface for traction and control -Ribbing between knobs strengthens the casing -ISO Diameter: 406 -ISO Width: 50mm -PSI: 65

---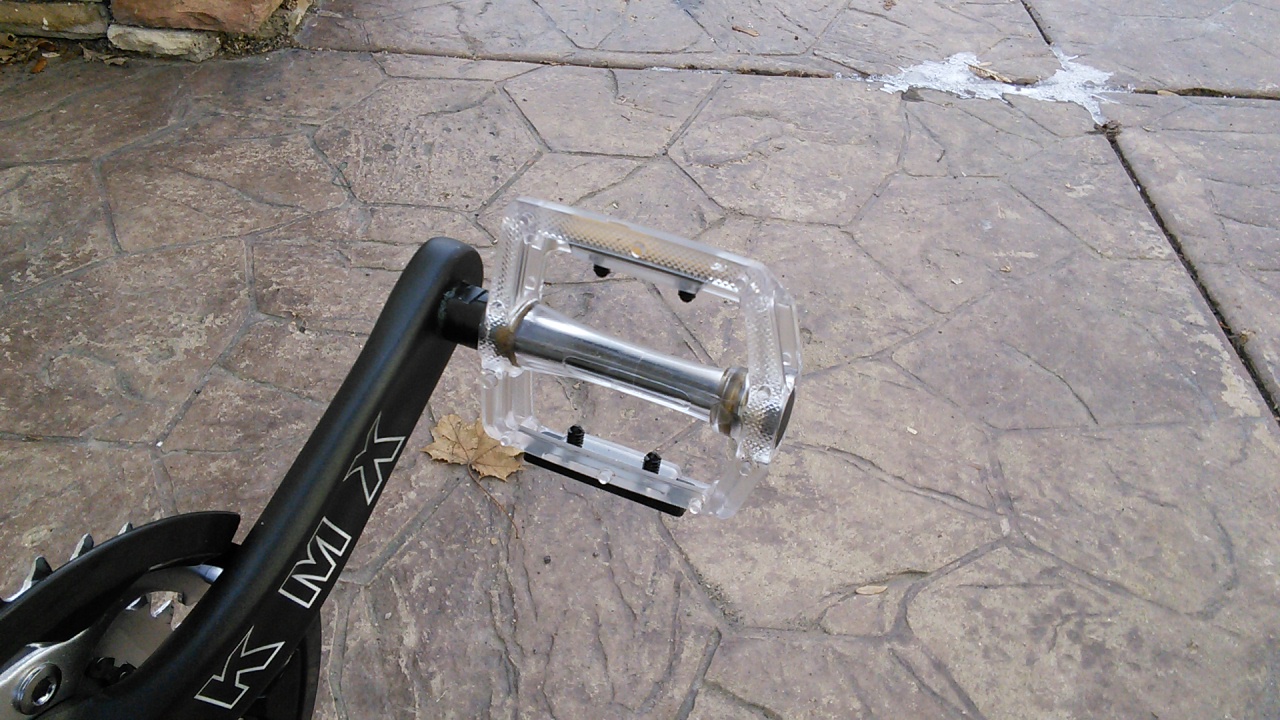 KMX Wide Platform Pedals - Standard pedals that come stock on all KMX models

---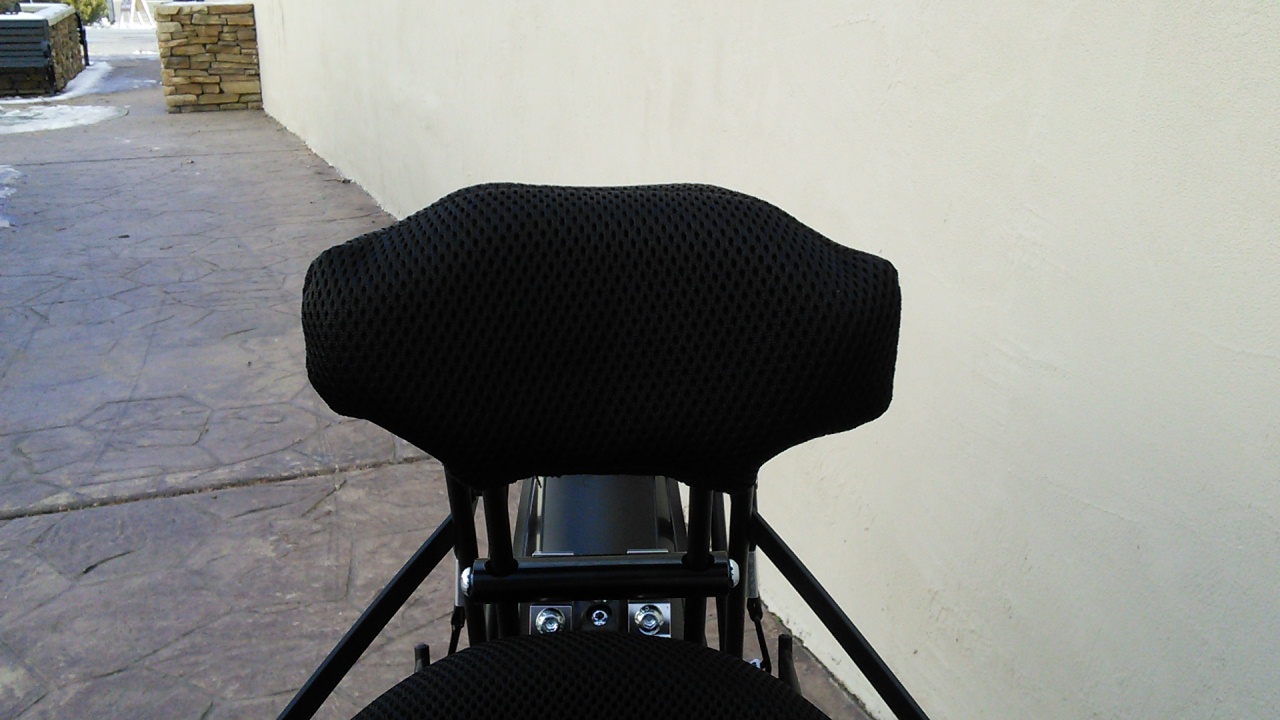 KMX Adjustable Headrest - KMX Headrest. Supports your neck for those extra long rides. Multi position adjustable.

---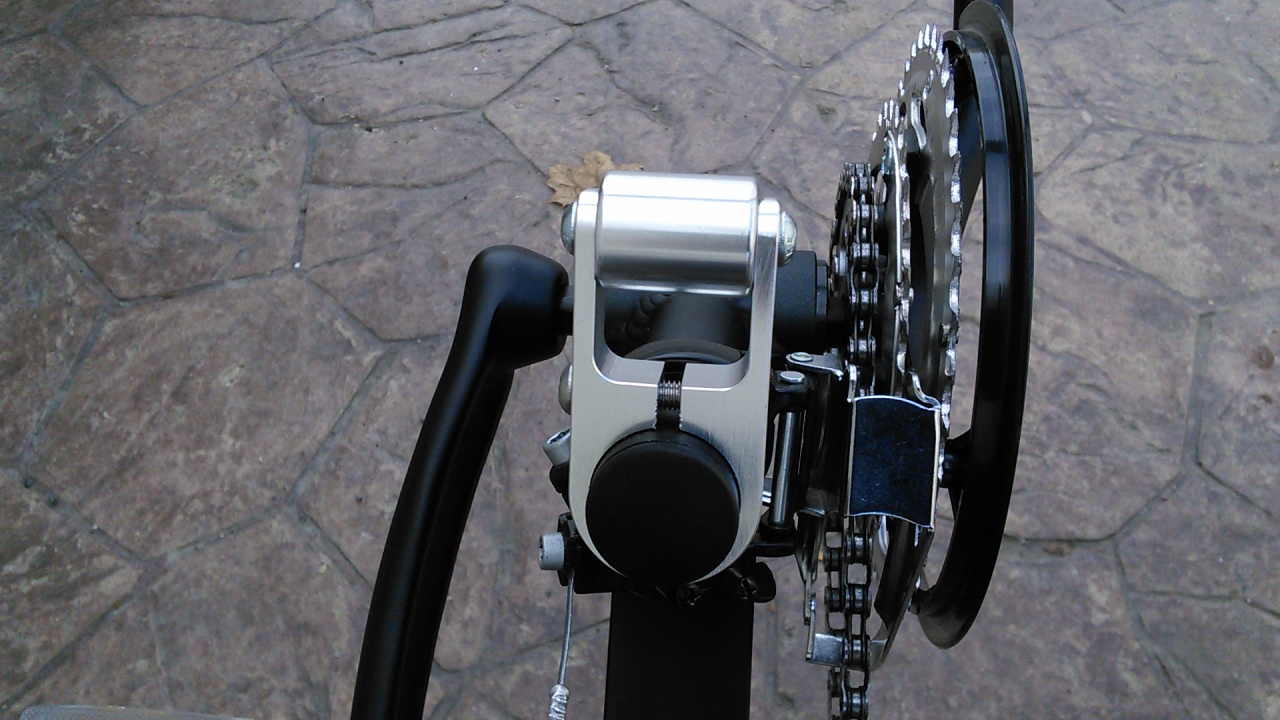 KMX CNC Light Mount Set - Light Mount set made special for all KMX trikes

---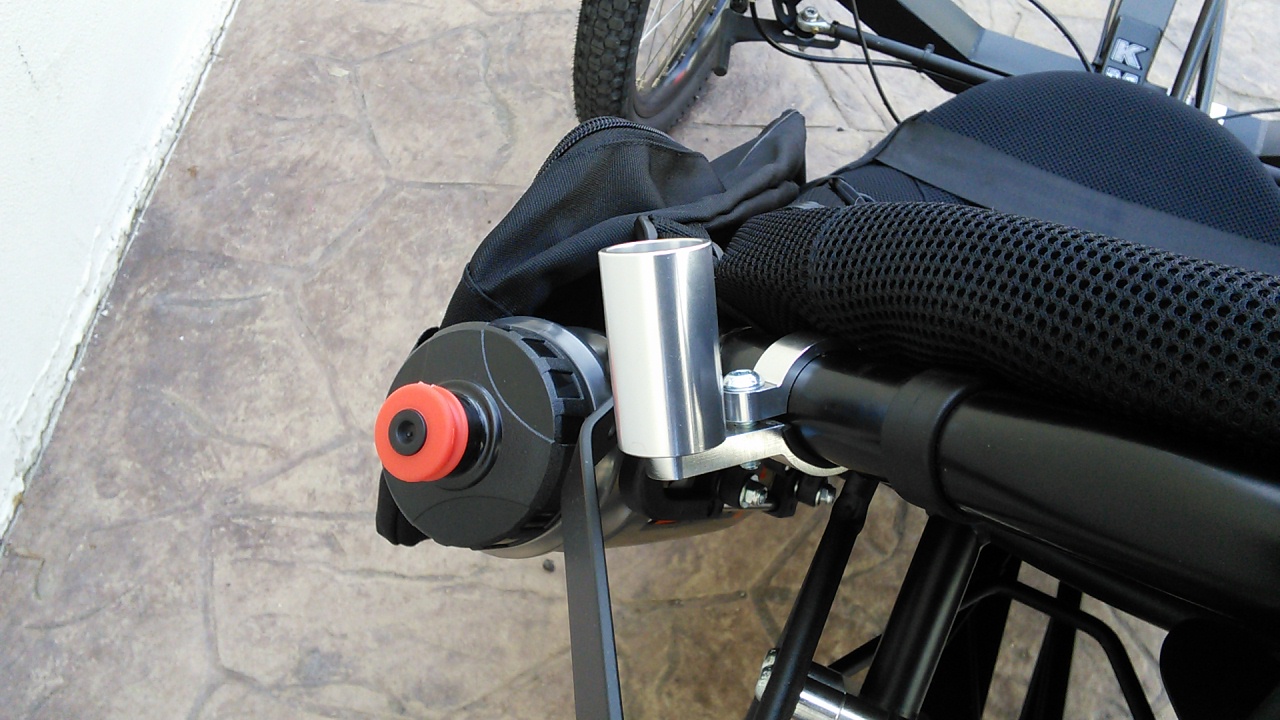 ---
---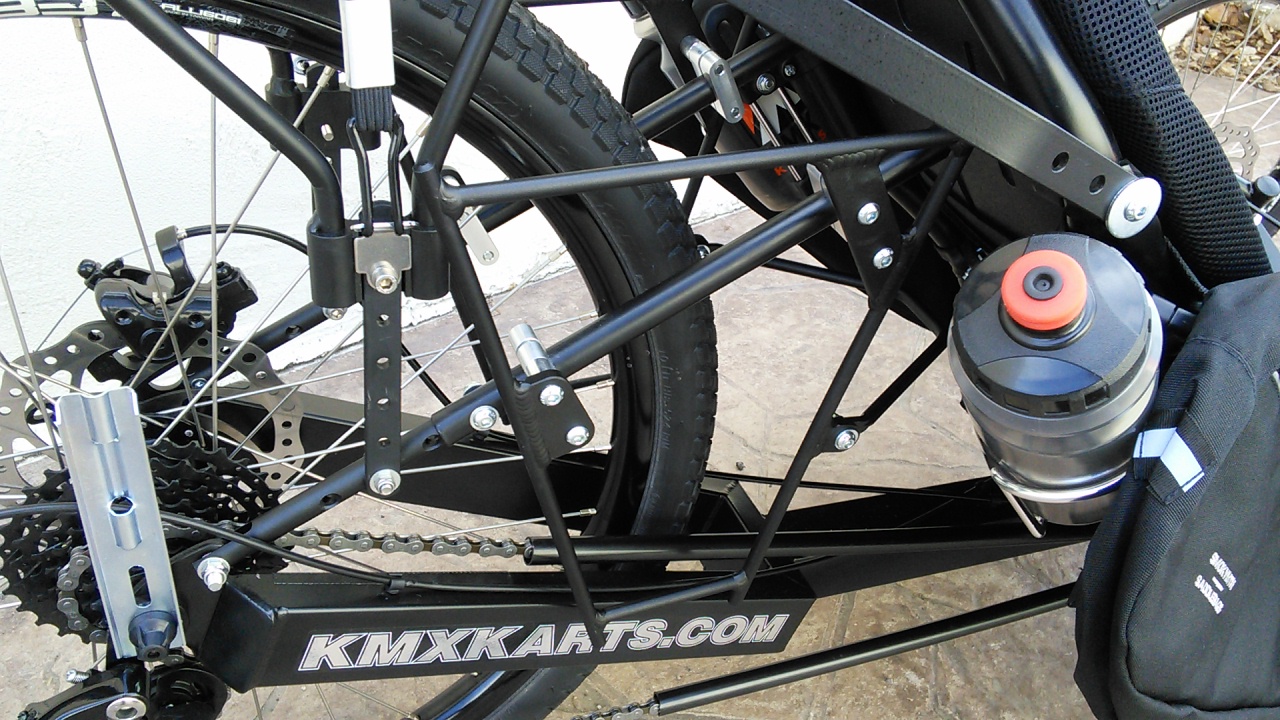 KMX Pannier Rack - Add this pannier rack and easily store anything from your work clothes to your camping gear. Made tough and attaches in a few easy steps.

---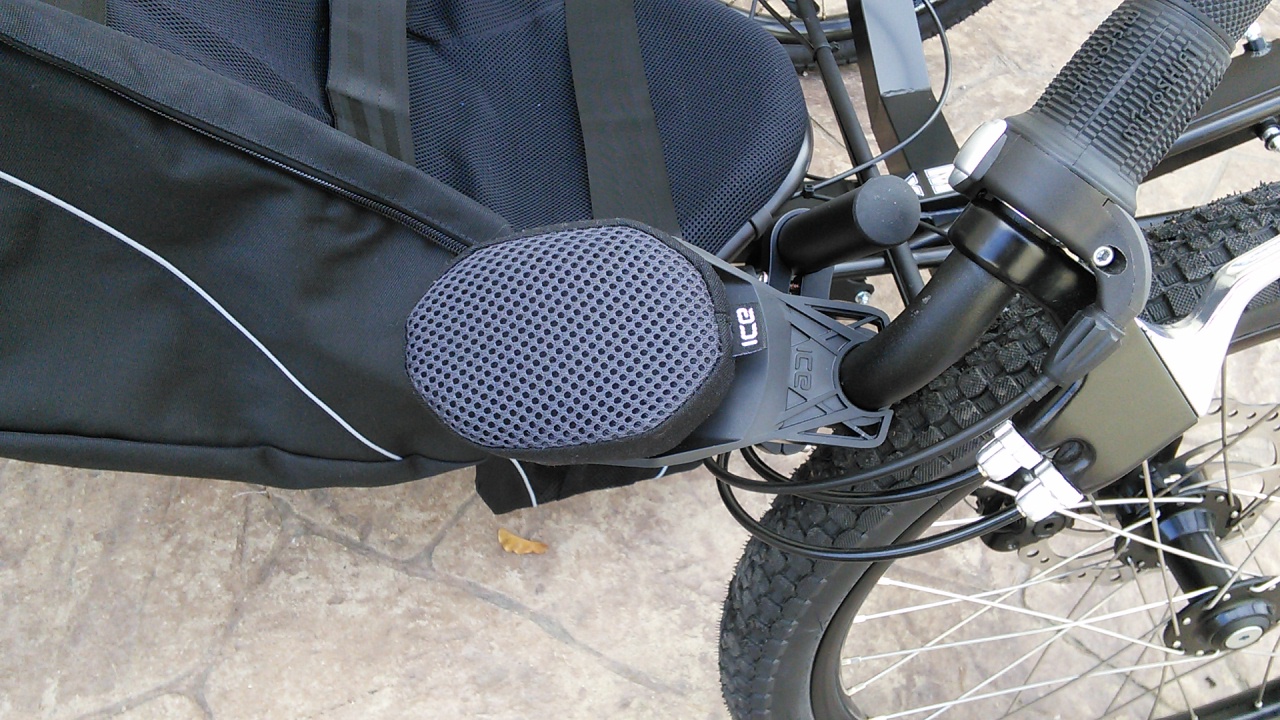 ICE Wrist Rest Set w/Cushion - Need a spot to rest your wrists on your ICE? The ICE wrist rests are just the product you need!

---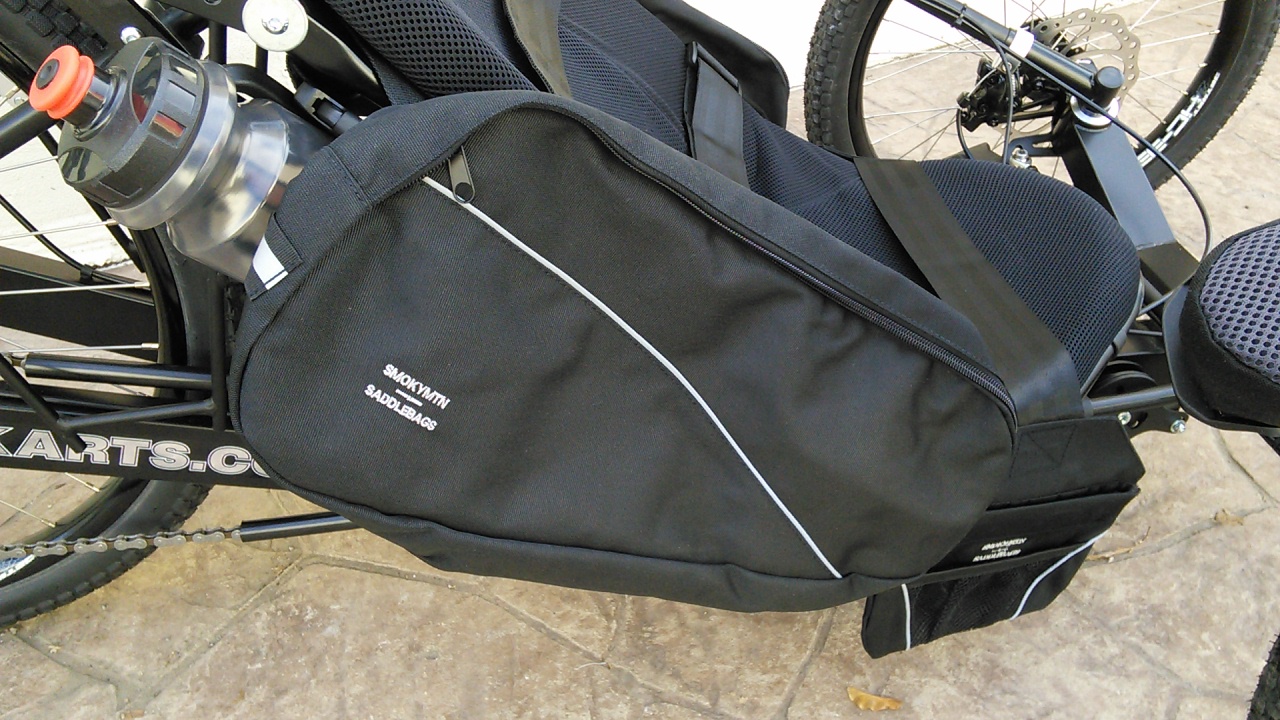 Smoky Mtn Saddlebag MAX - Elegant Black on Black - Sturdy pair of side pods for storing your gear while riding recumbent.

---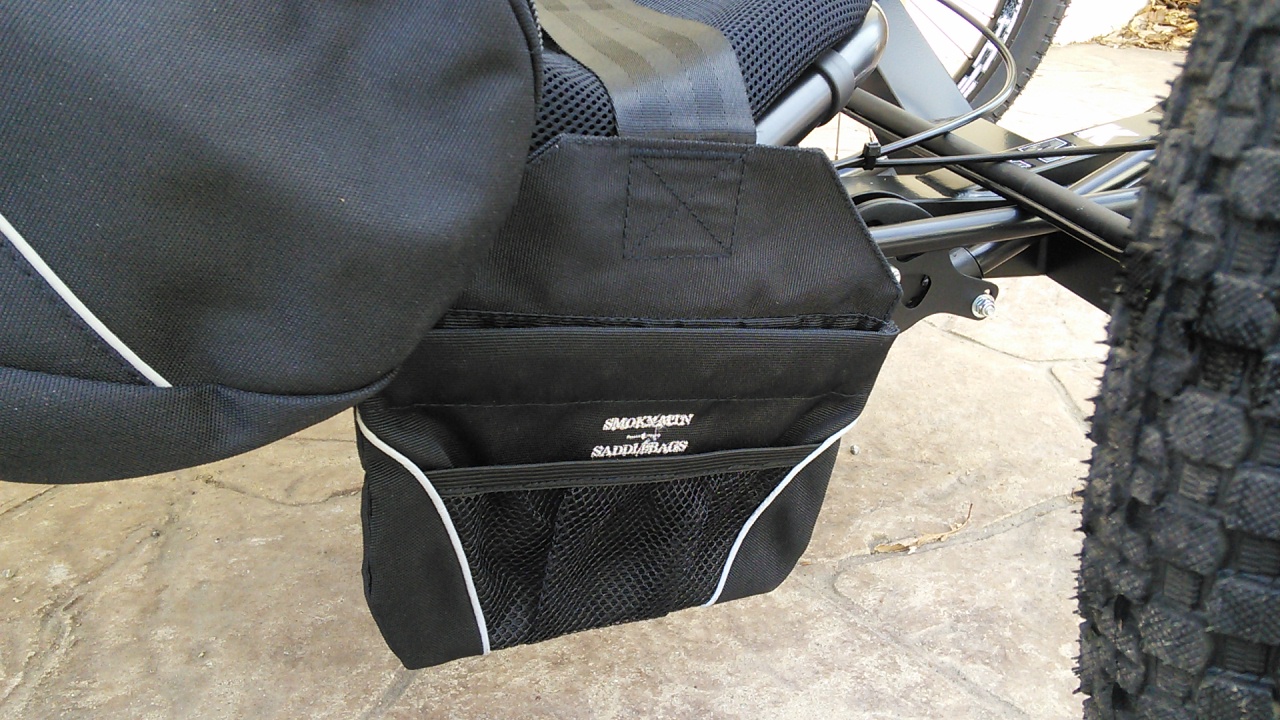 Smoky Mtn Saddlebag MINI - Elegant Black on Black - Seat Pockets to keep your Phone, Keys, Wallet Handy. Holds a standard beverage container nicely as well.

---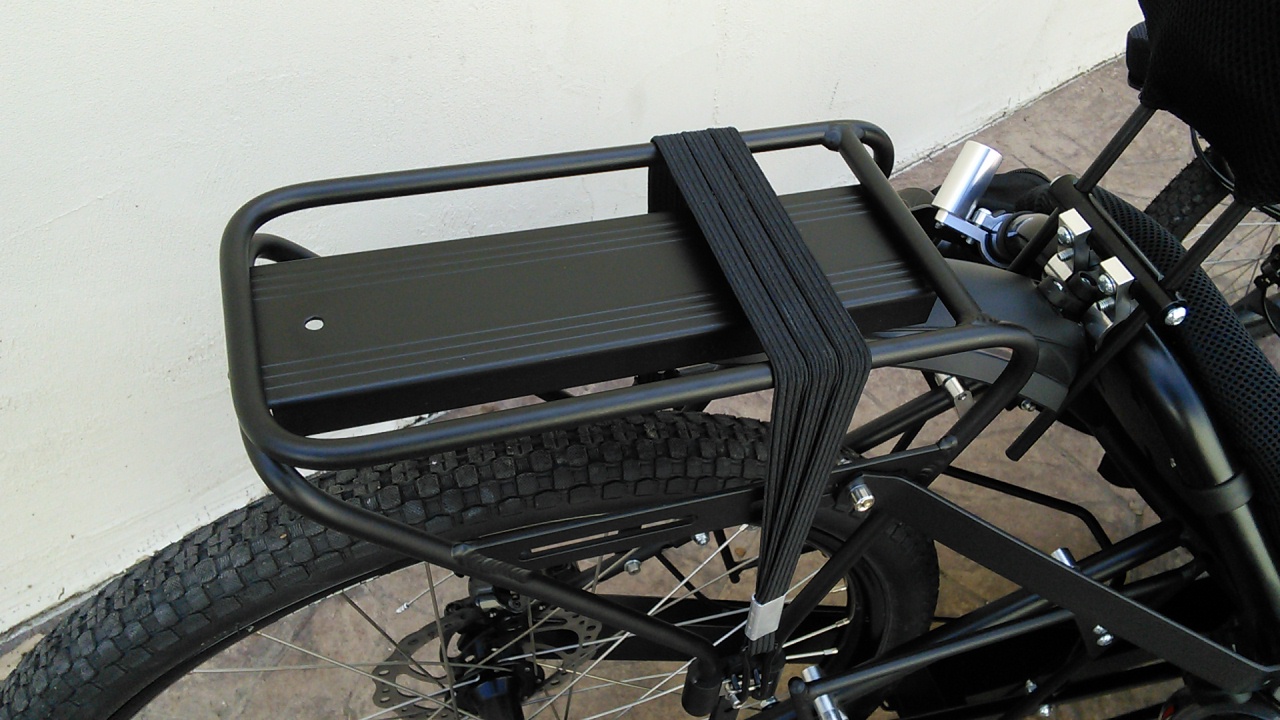 Utah Trikes Adjustable Aluminum Cargo Rack - This adjustable rack can be used on many trikes. It includes a variety of hardware and is very adjustable.

---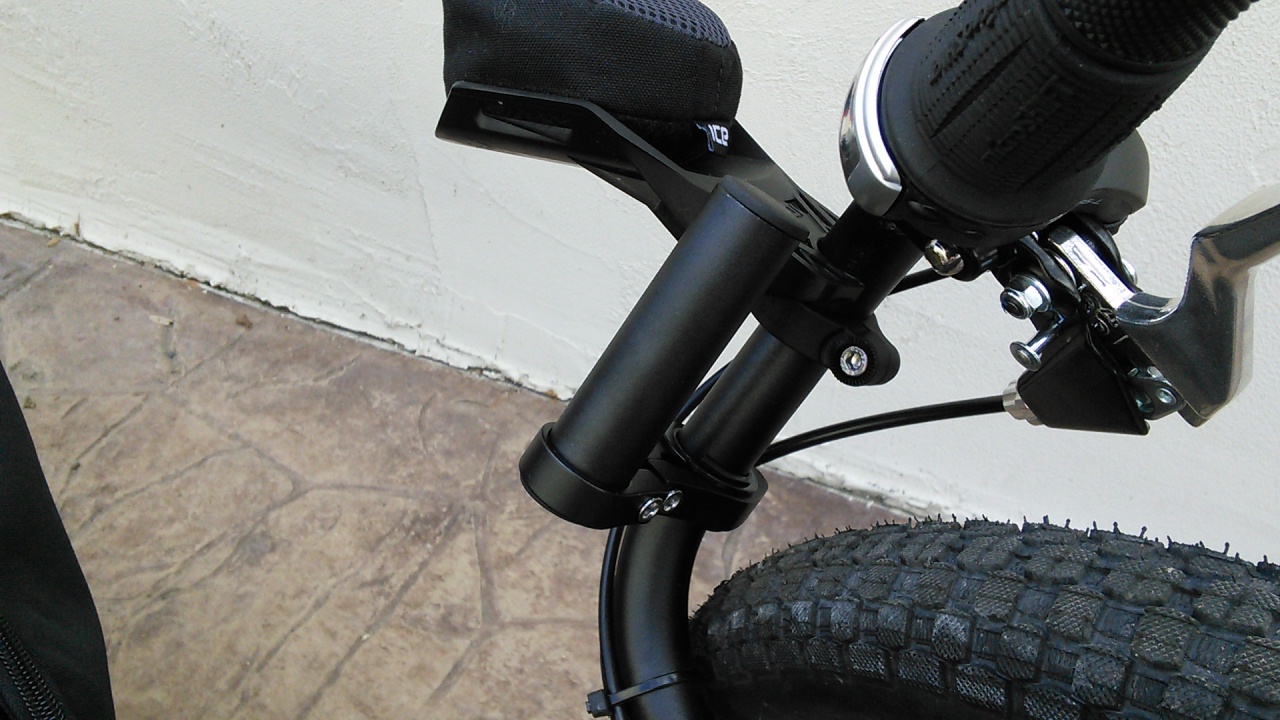 Handlebar Accessory Mount 25.4 to 31.8
---