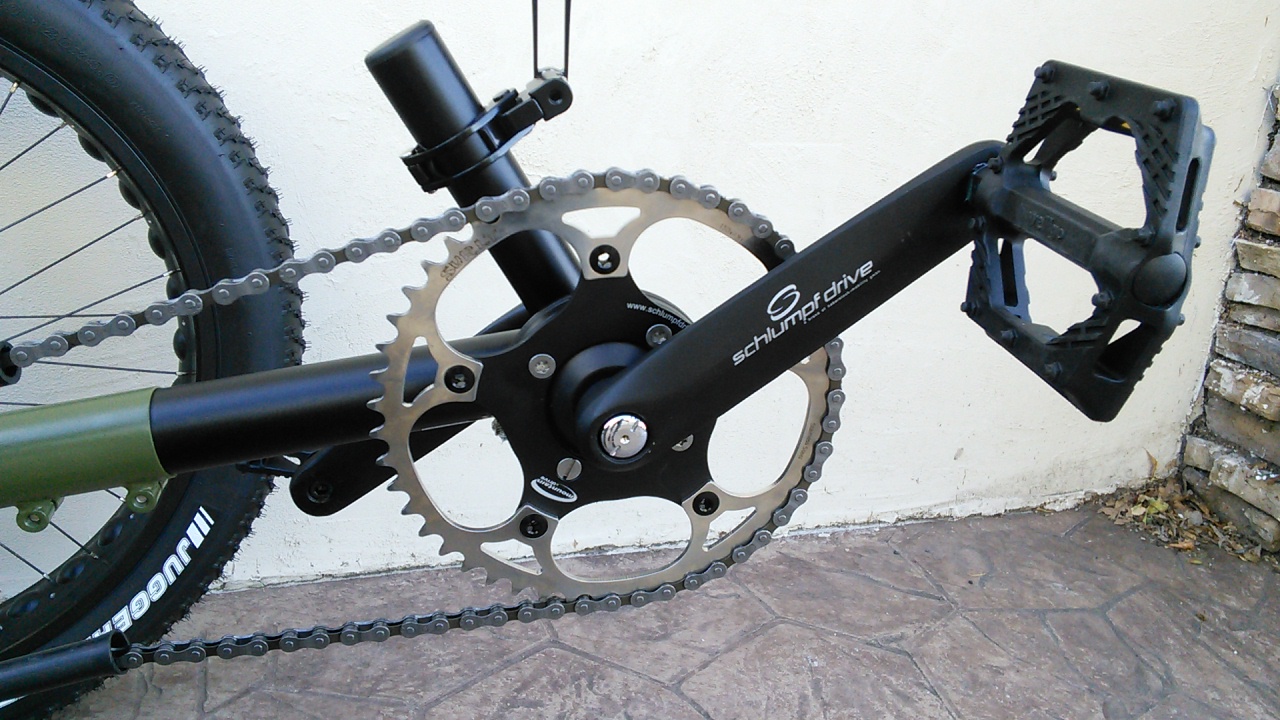 Schlumpf Mountain Drive (Basic model without chainring, trouser guard, crankarms, etc)
- Elegant and durable enough to last a lifetime, Schlumpf gearing systems are high-precision devices manufactured with passionate enthusiasm. Since 1992, mountain-drives have been used by thousands of people around the world to extend the gearing range of both derailleur- and hub-gearing systems.
---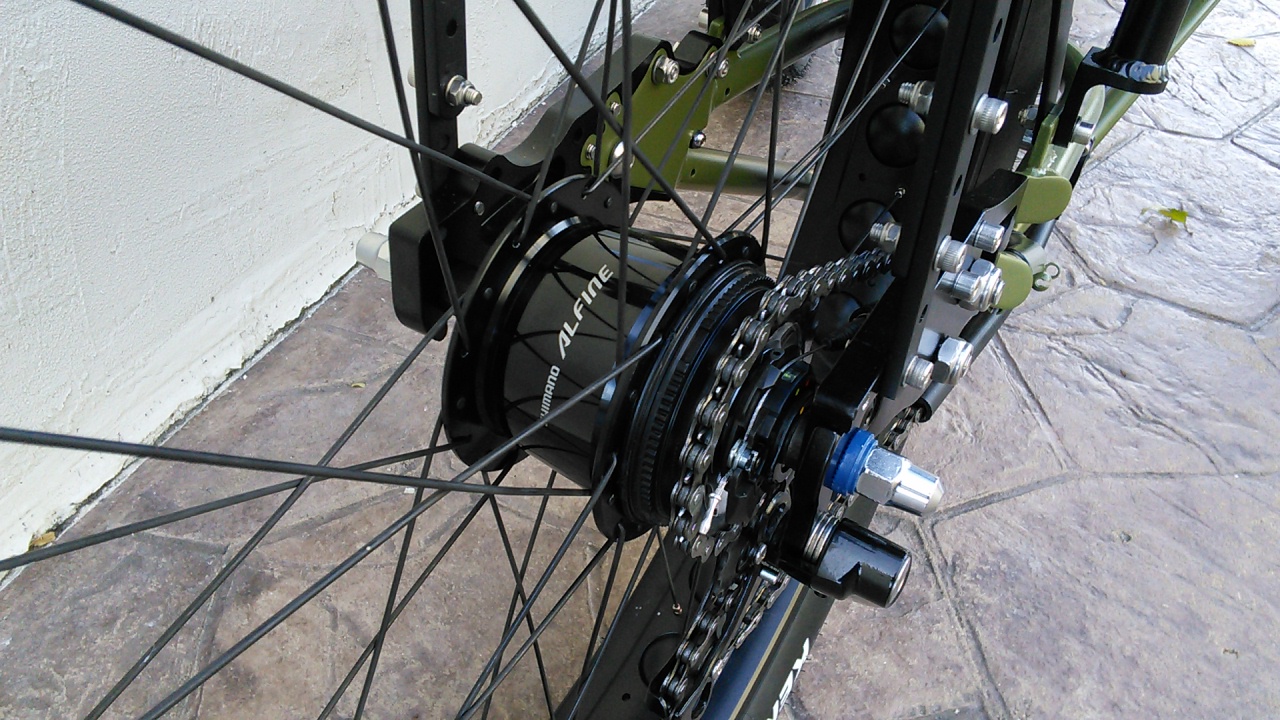 Shimano Alfine 8-Speed Premium w/Shifter, Tensioner, Small Parts, Chain -

---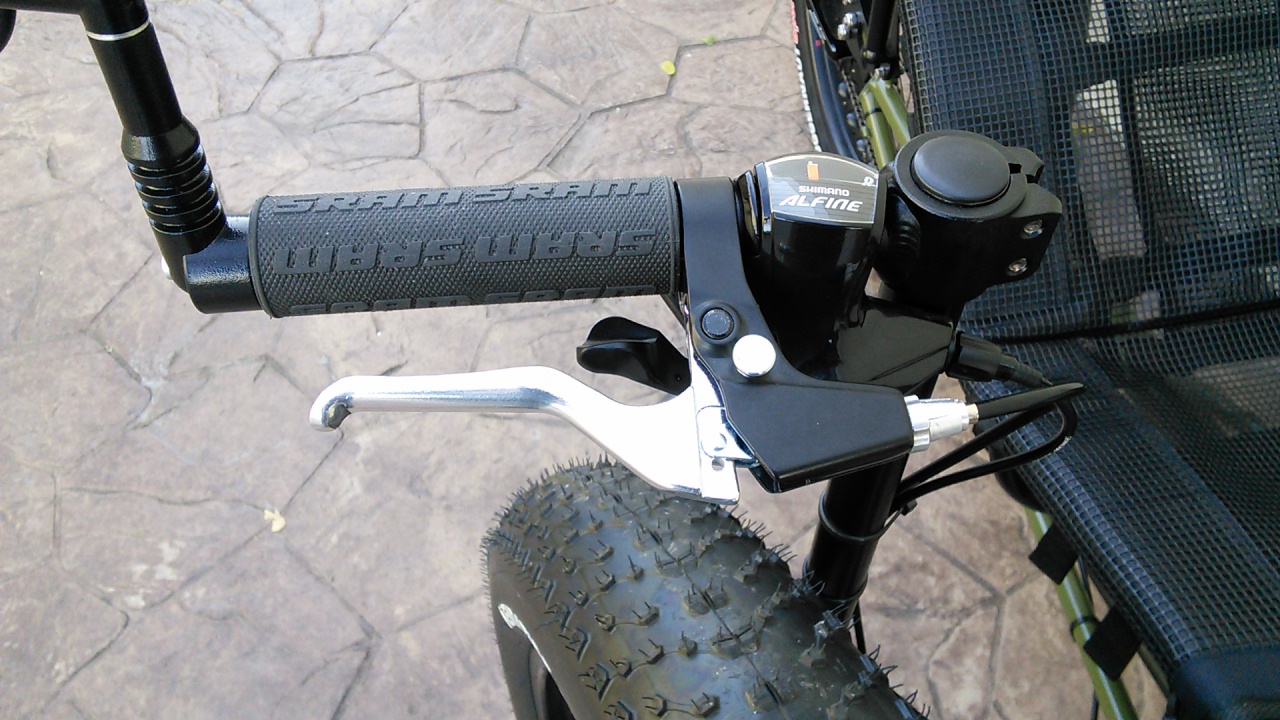 SunLite Locking Brake Lever Set - These locks act as parking brakes and replace having to use parking straps. Forget worrying about your trike rolling away, especially with two locking brakes instead of just one.

---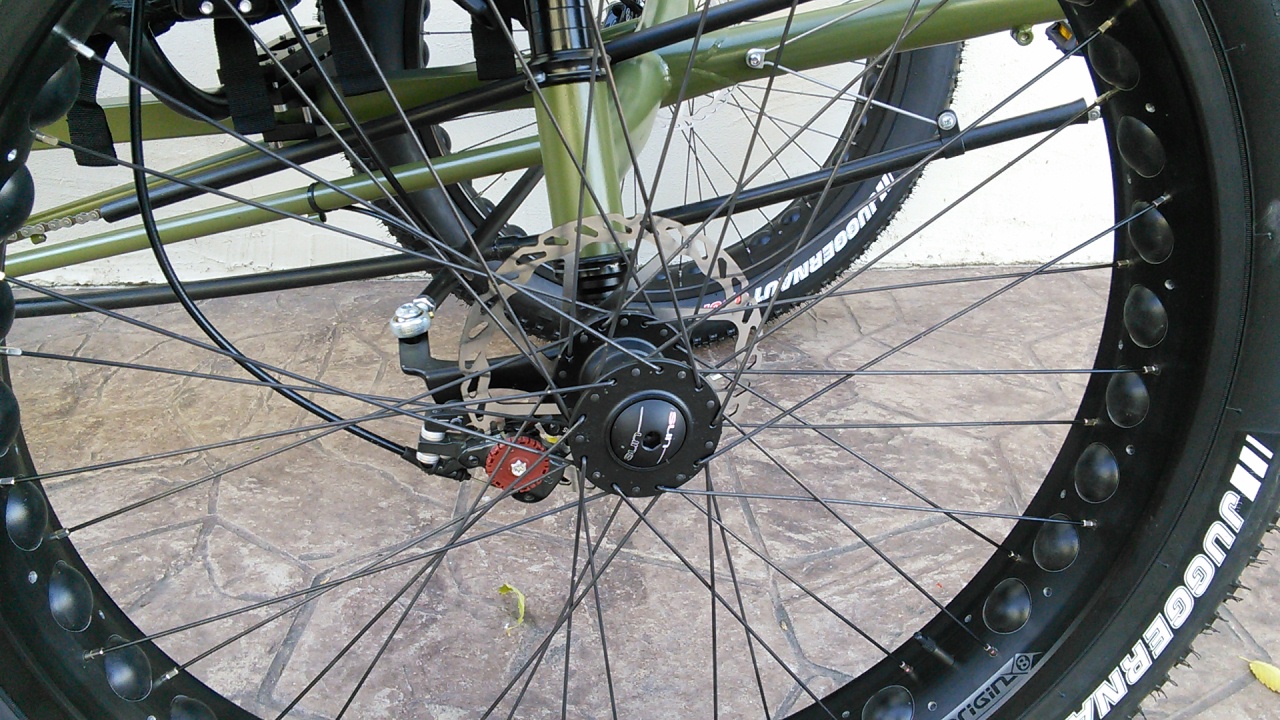 Avid BB7 Front Disc Brake Kit (pair) - This kit includes everything you need to upgrade your trike's brake system to the best mechanical disc brake system available. Perfect for for any home builds.

---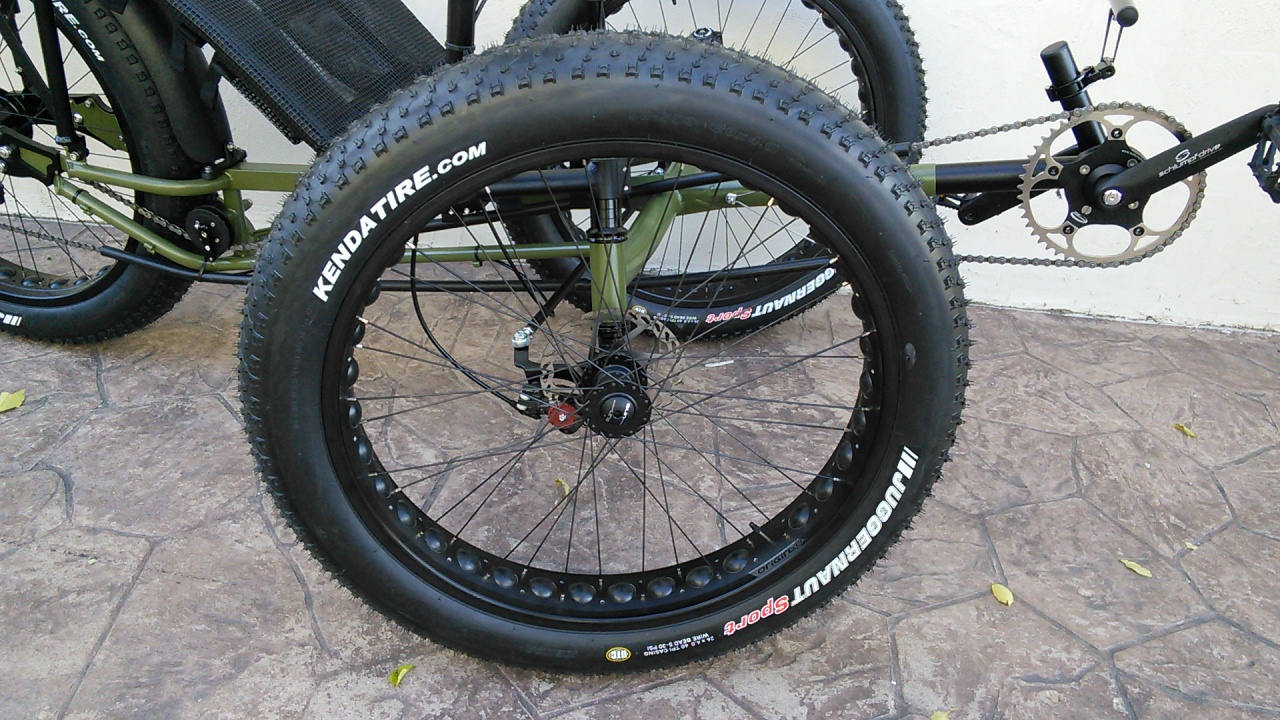 Kenda Juggernaut 26x4.0 Tire - Steel Bead - Overview; Inspired award winning design for off-road motorcycles, Kenda Juggernaut features 2 different tread heights for optimized traction in all kinds of condition while being one of the lightest tires in comparable size.

---
---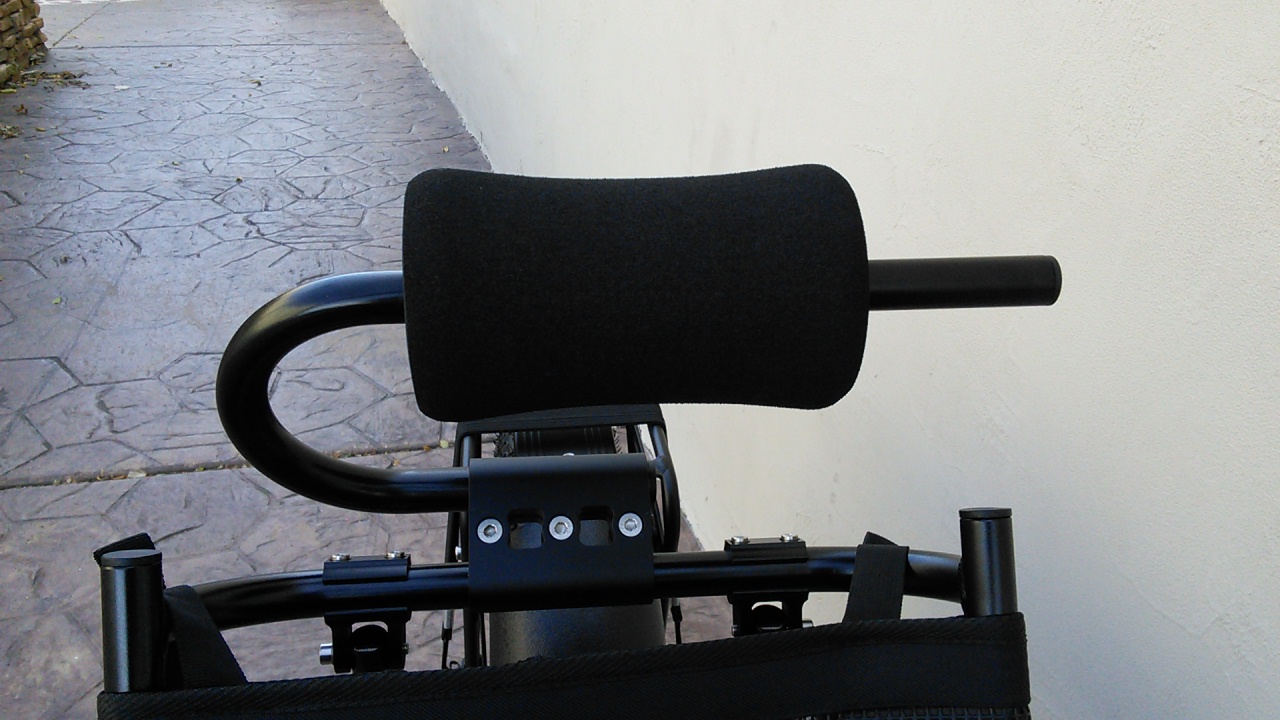 UTCustom Adjustable Super Headrest - Serious riders want serious comfort. That's why we created the Super Headrest. Our headrest is adjustable and functions as an additional support for your shoulders, neck, and head.

---

UTCustom Mesh Seat Upgrade for KMX - *Made to Order* This seat includes our aluminum seat frame, mesh, adjustable seat stays, velogenesis clamps, and frame attachment hardware for all 2012 and later KMX adult steel-frame models. Check out pictures of our custom K90 for more details.

---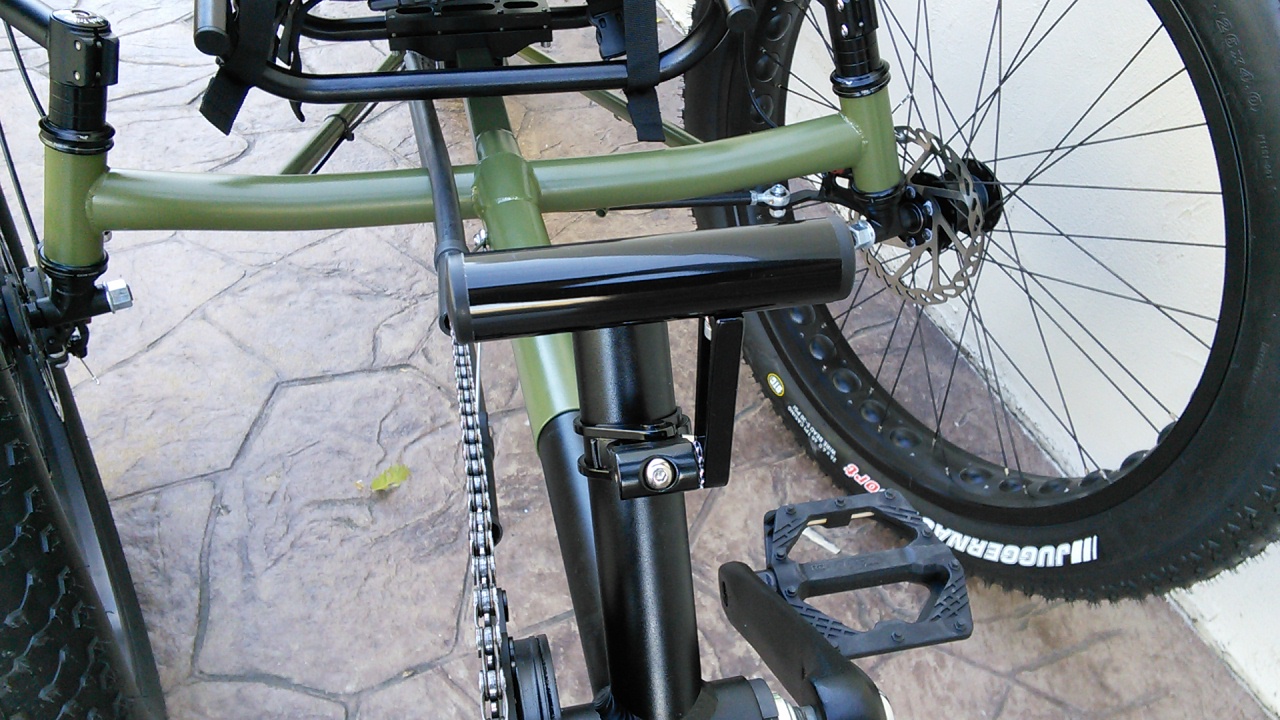 Minoura SwingGrip Accessory Mount Holder - The Minoura SwingGrip is a favorite accessory for recumbent bicycles and tadpole trikes. The most popular use is to mount it on the derailleur post on the recumbent trike boom. An easy way to add headlights or a computer display.

---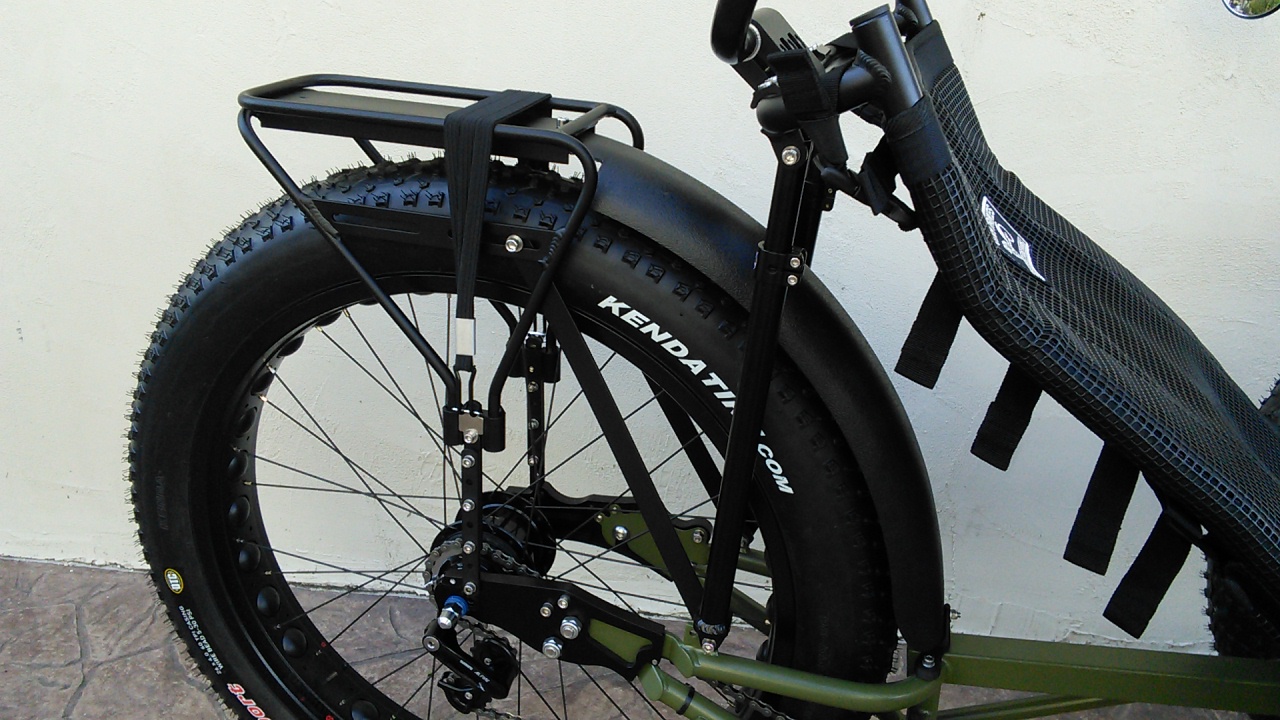 Utah Trikes Rack with Integrated Fender for Annihilator - Our adjustable rack fits the Annihilator perfectly. With this option we mount the fender directly to the rack to eliminate the traditional wire stays. This makes the fender much more rigid and secure and keeps the rack height as low as possible.

---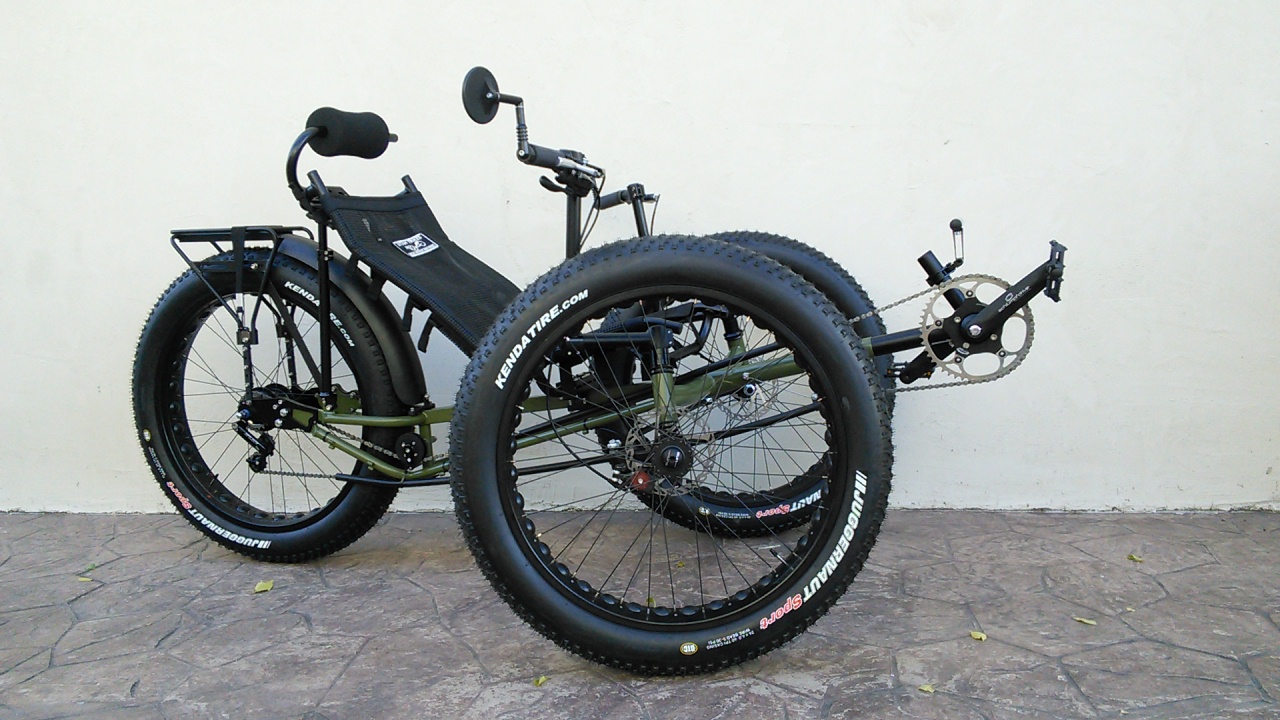 ---