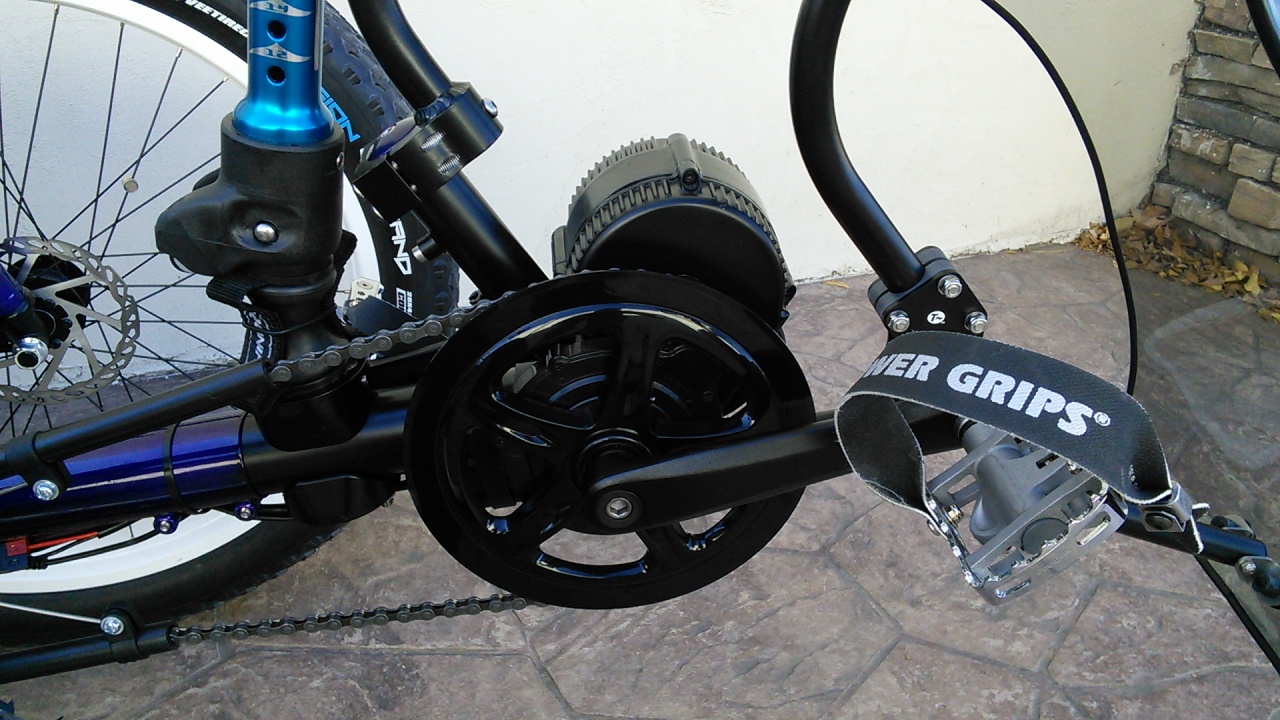 Bafang BBS-02 48volt 750watt Motor Assist
- More power than the 500w version; this is a great option for those of you who are really into off-roading or for those who always seem to be climbing steep hills. The Bafang is a surprisingly quiet mid drive option that will add a lot of power to your ride. This is a great set up for those of you with a single chainring on your front crankset.
---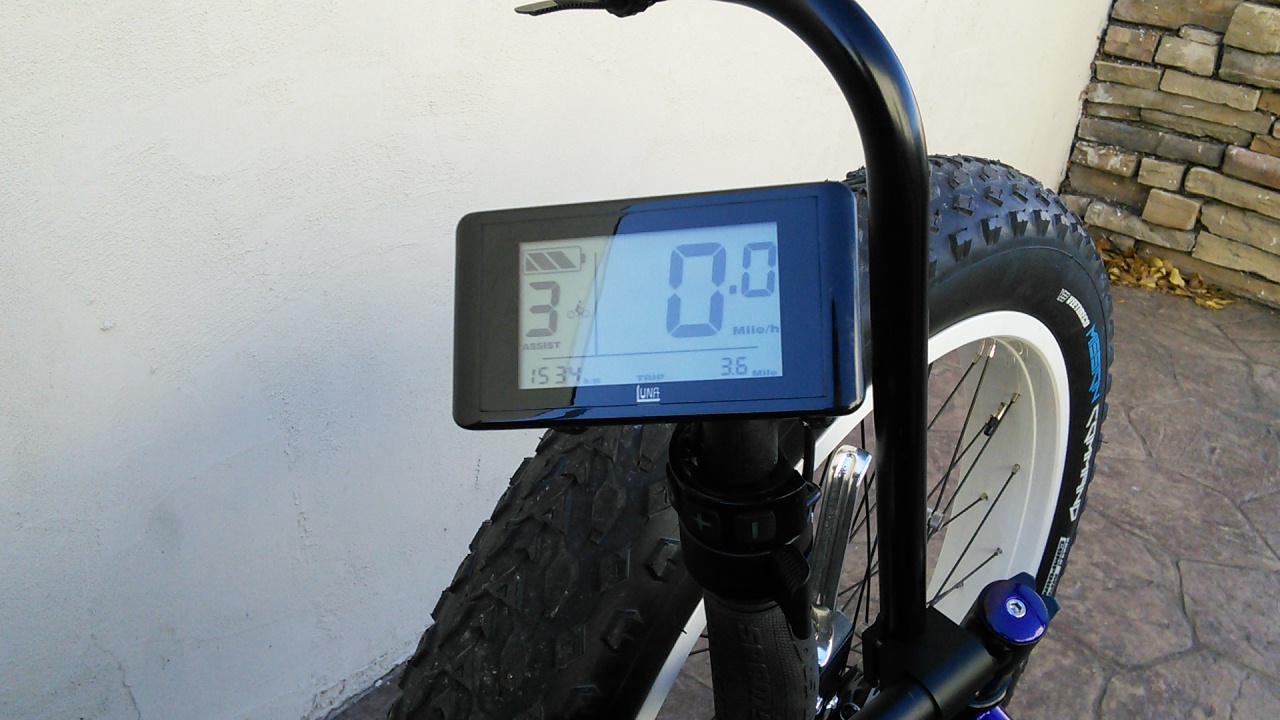 ---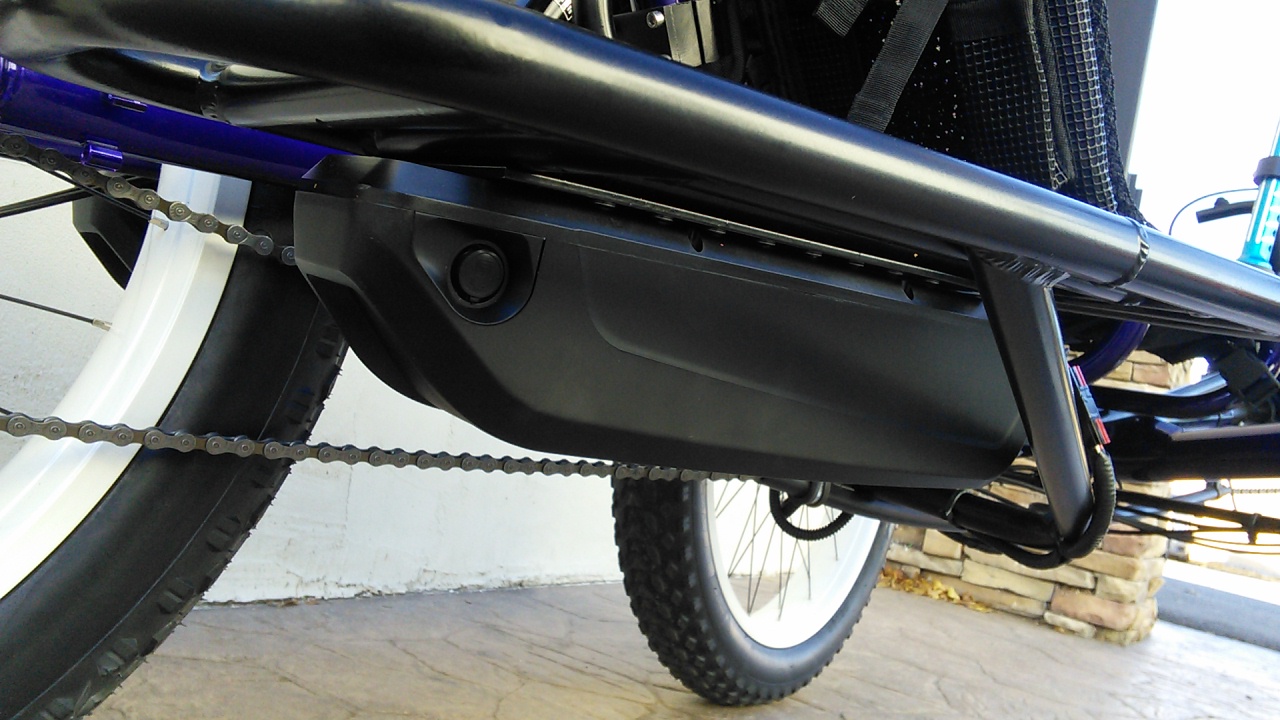 48V Batteries- Mounted to Wing Rack
---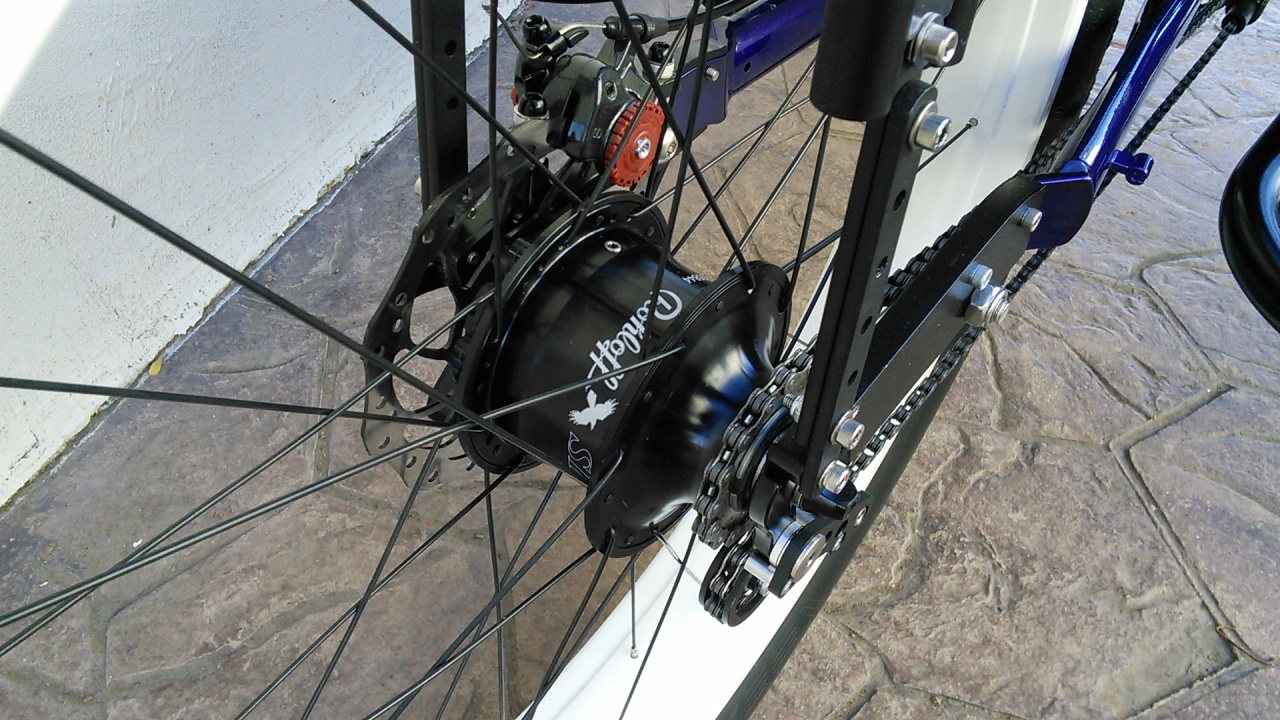 Rohloff Drivetrain Wheel with OEM2 Tensioner Chain - The Rohloff 14-speed transmission is the ultimate in internal gearing. All gears are evenly spaced and can be shifted while pedaling or standing still. Low maintenance and reliability is the name of the game here.

---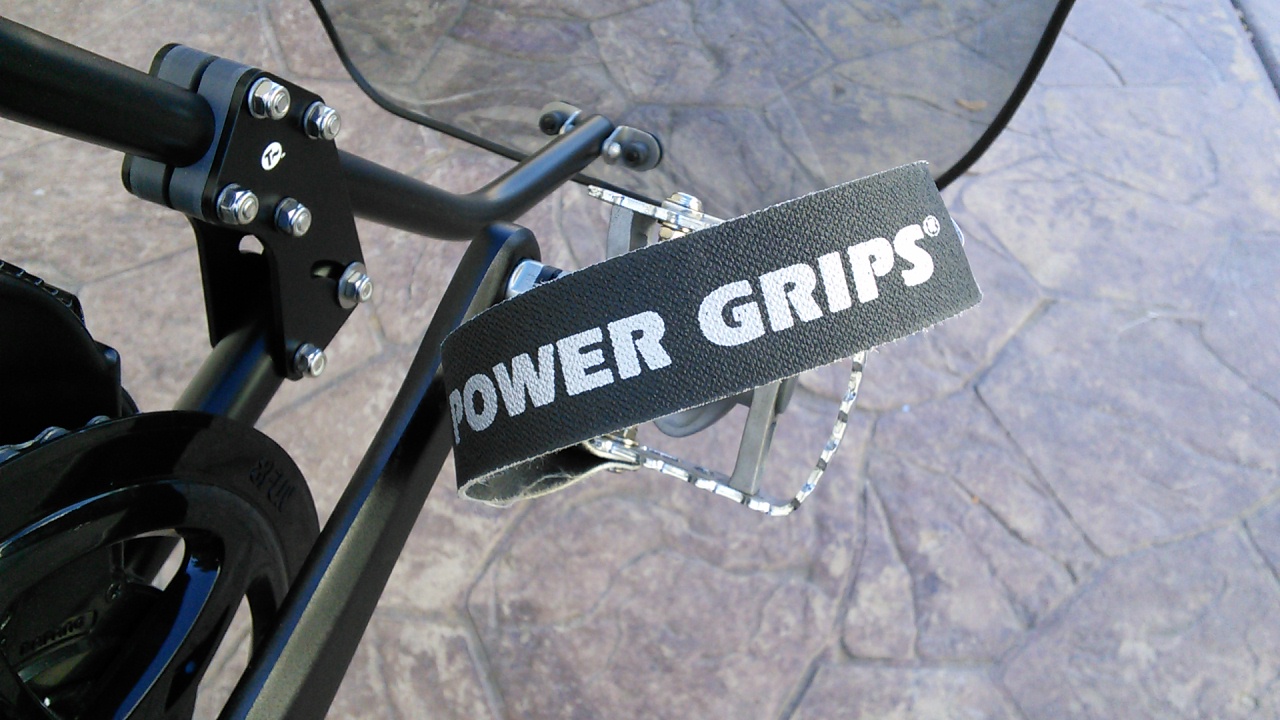 Power Grips Standard Straps (295mm) with Hardware - Black - Power Grips provide a hands-free, easy-exit way to increased power for all levels of mountain bike, road and recumbent riders. The grip will help lock your foot in place on the pedal so you won't have to worry about it slipping out.

---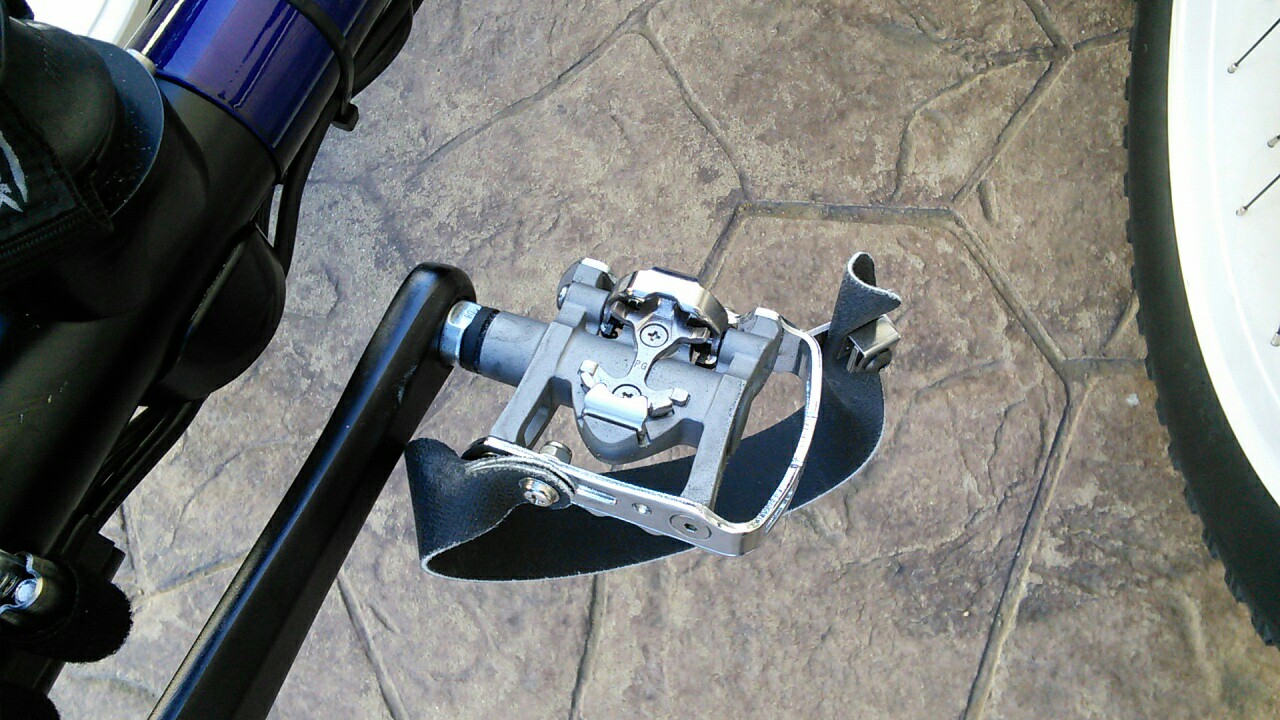 Shimano PD-M324 Combo Pedals - Shimano PD-M324 Clipless SPD/Cage Mountain/Road Pedals. Features SPD clipless on one side and standard clip/strap on other. Cup and cone bearings. Includes SM-SH56 cleats. Four degrees of Rotation. -Platform and SPD

---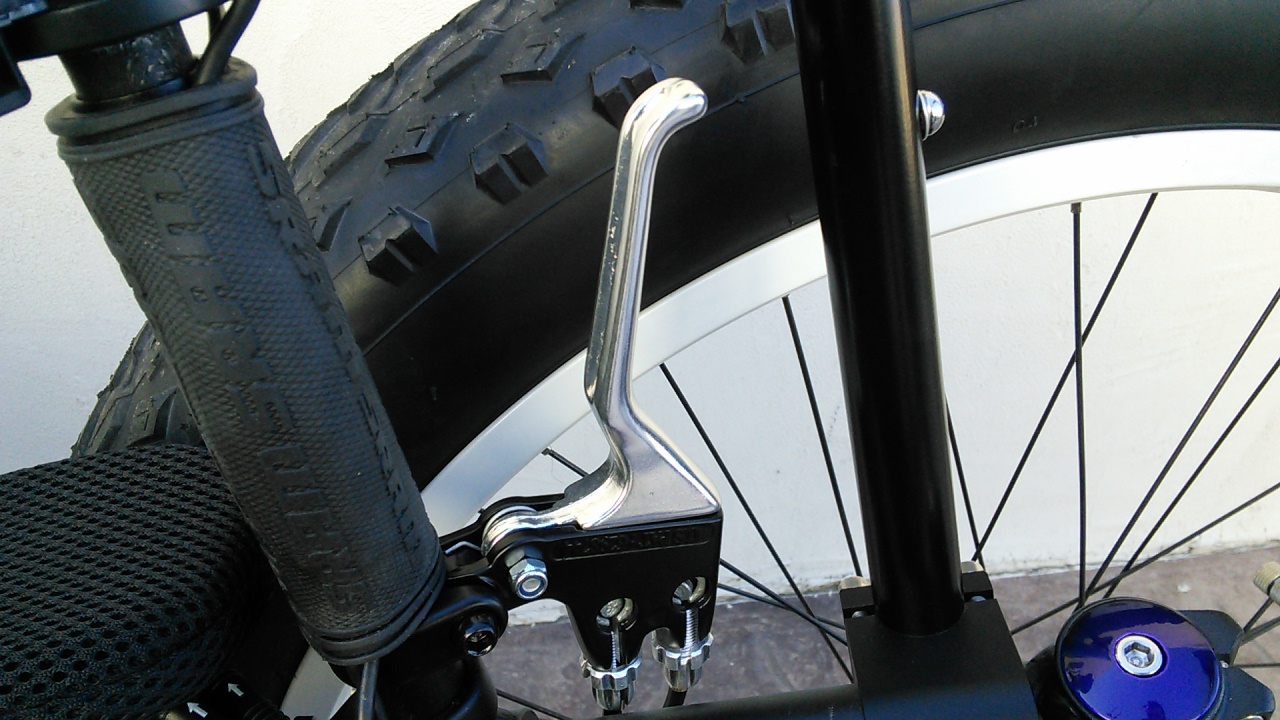 One Hand Brake Control Lever - RIGHT Side Dual Pull - Problem Solvers Double Barrel Brake Lever -The Double Barrel lever pulls two long-pull brakes simultaneously -Forged aluminum lever and cast aluminum bracket -Three-finger design

---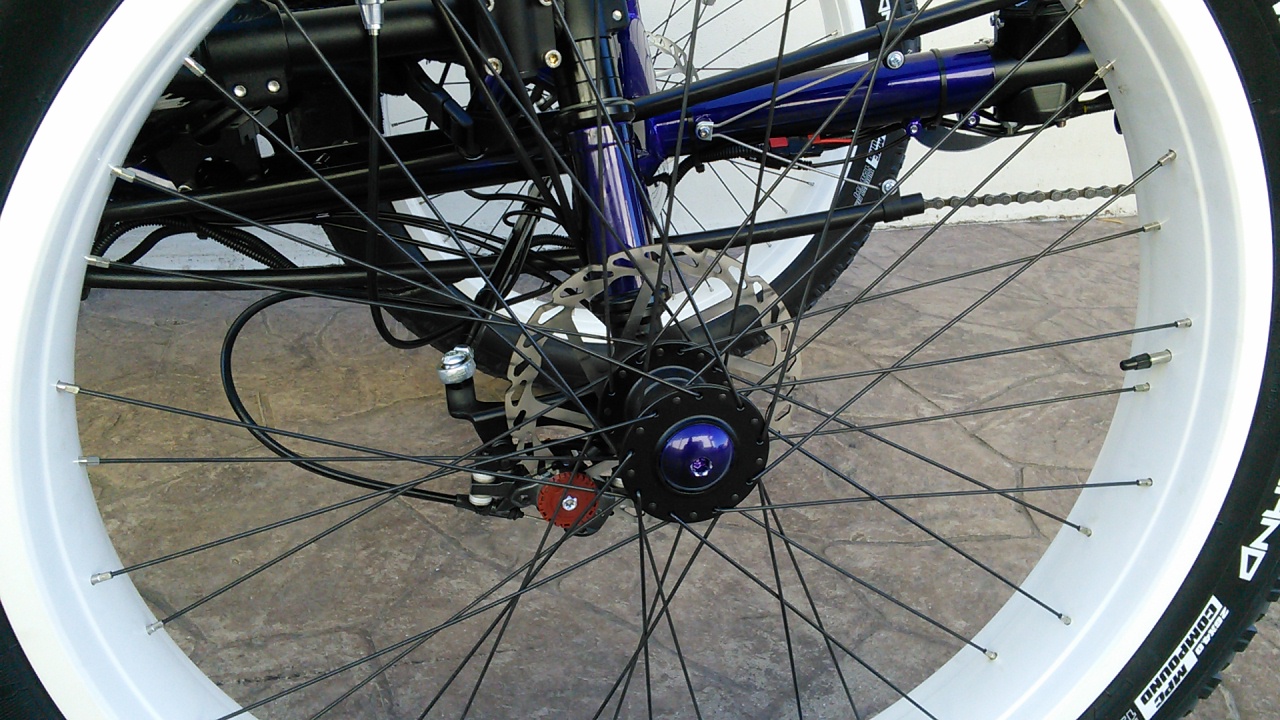 Avid BB7 Front Disc Brake Kit (pair) - This kit includes everything you need to upgrade your trike's brake system to the best mechanical disc brake system available. Perfect for for any home builds.

---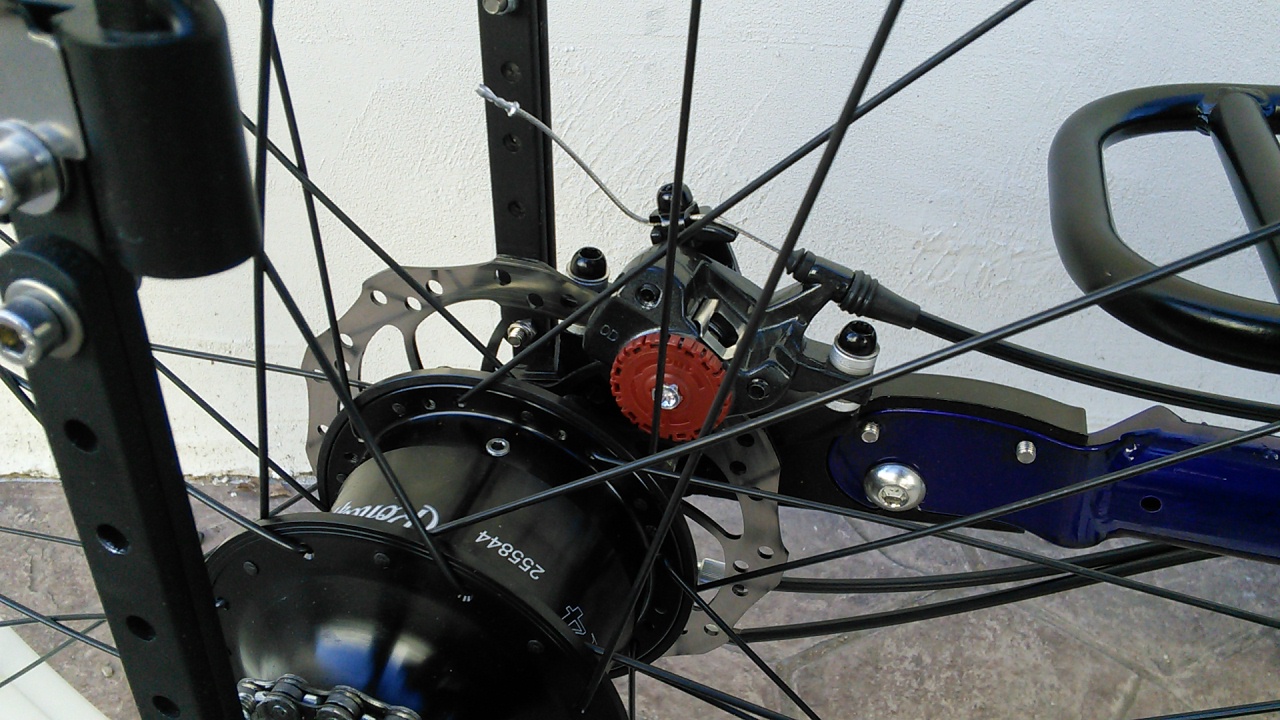 Avid BB7 Rear Disc Brake Kit with Locking Brake Lever - Do you want a usable rear brake and not just something to keep the trike from rolling away? This kit adds a functional brake lever so you have total control. The lever features a locking pin so it doubles as a parking brake. We recommend combining this kit with our double-pull lever for the front brakes.

---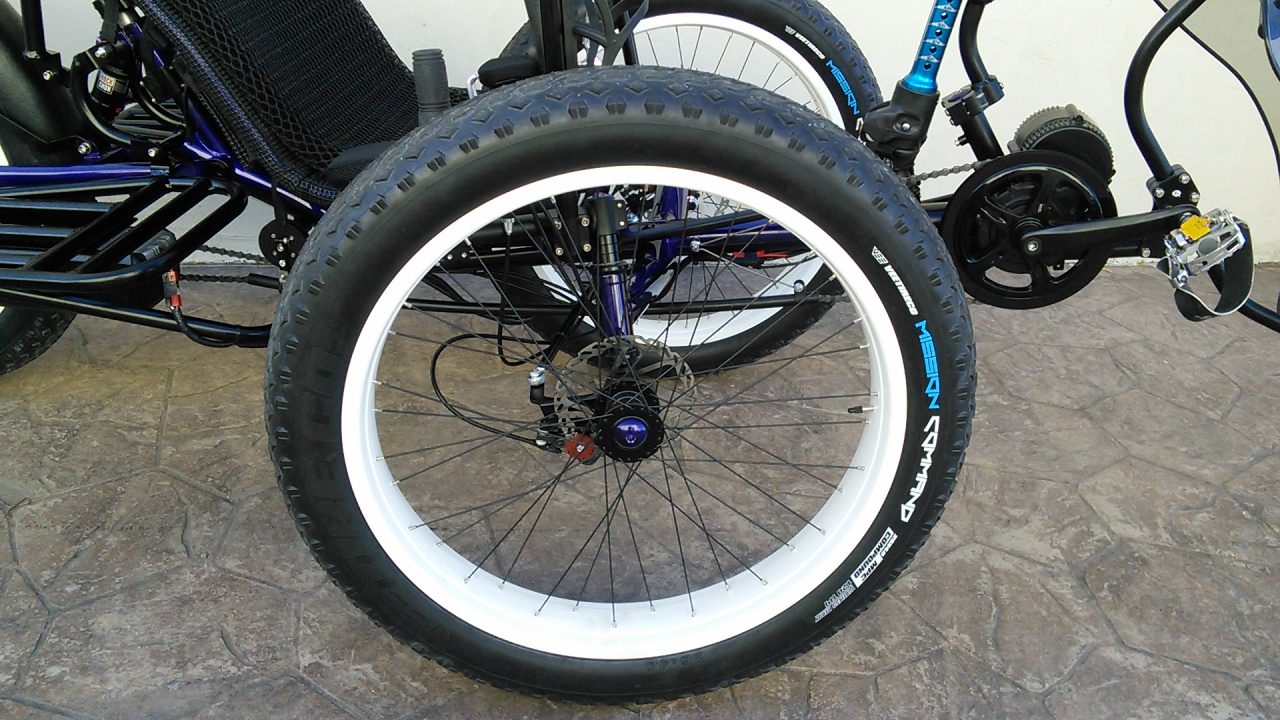 VEE Mission Command 26x4.0 - Folding Bead Tire - Our most popular fat tire. Comes stock on most of our fat model trikes. The Missions have excellent traction and durability.

---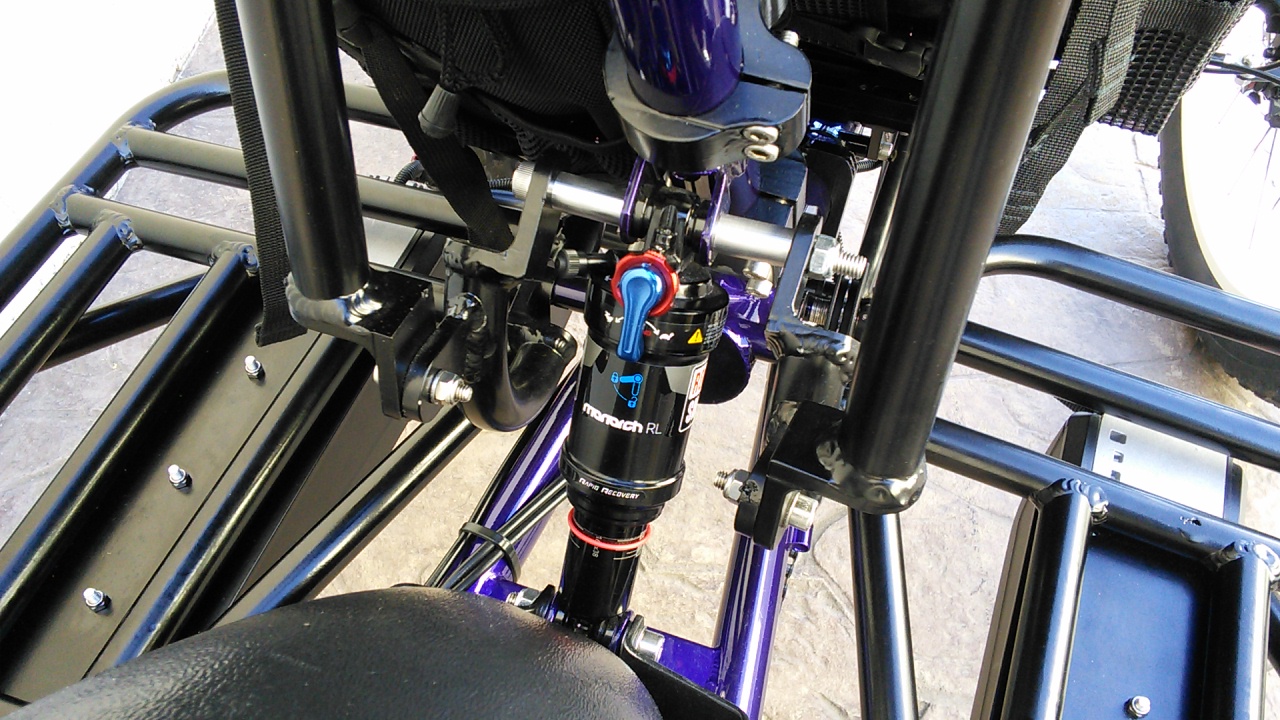 RockShox Monarch RL Rear Shock 6.50x1.50 (165x38mm) C2 - Rockshox Monarch RL rear shock. Featuring silky smooth travel in a new lightweight design, Monarch floats through bumps even better than before, turning rugged trails into tire-gripping velvet. The chassis is lean while maintaining the durability and adjustability needed to bite off huge chunks of burly trail action and epic cross country.

---
---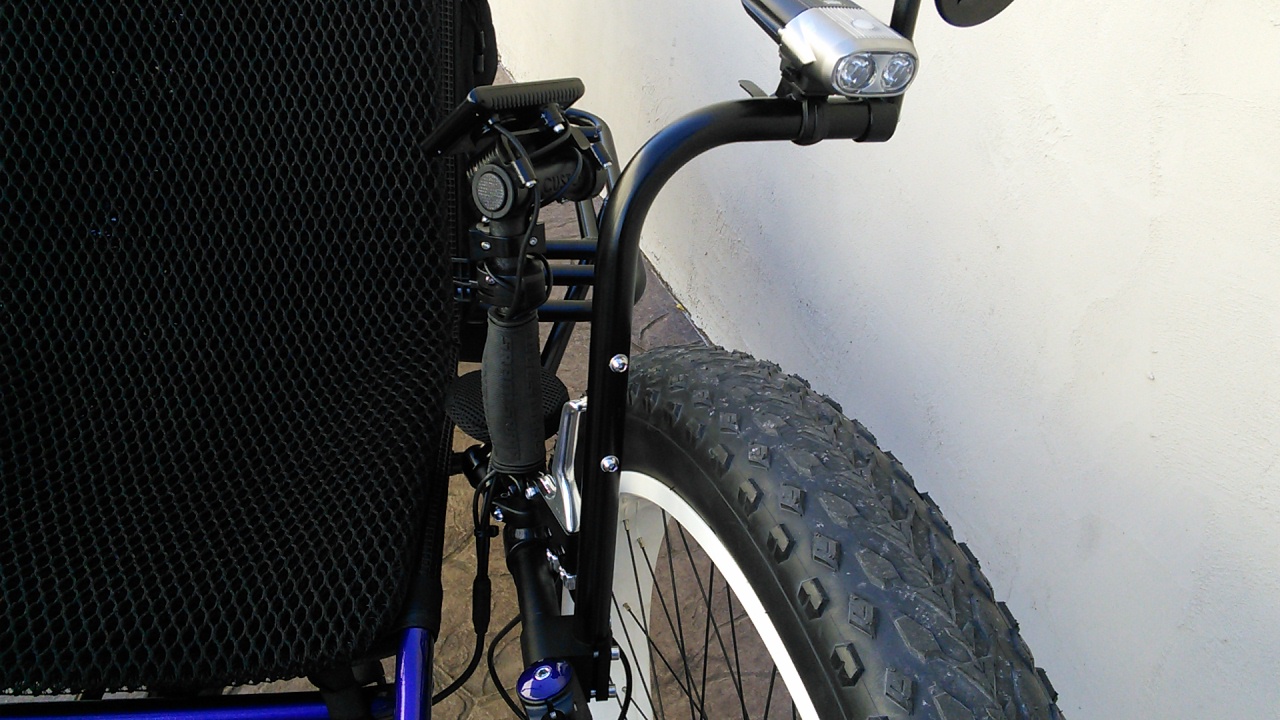 UTCustom Super Mounts (pair) - Black Anodized Clamp - Our Super Mounts get your mirrors out where they are the most useful. Our custom clamp allows the mounting bar to be positioned anywhere along the handlebar and adjust the angle. Works especially well with the larger tires found on our Catrike Annihilators and KMX K90 models.

---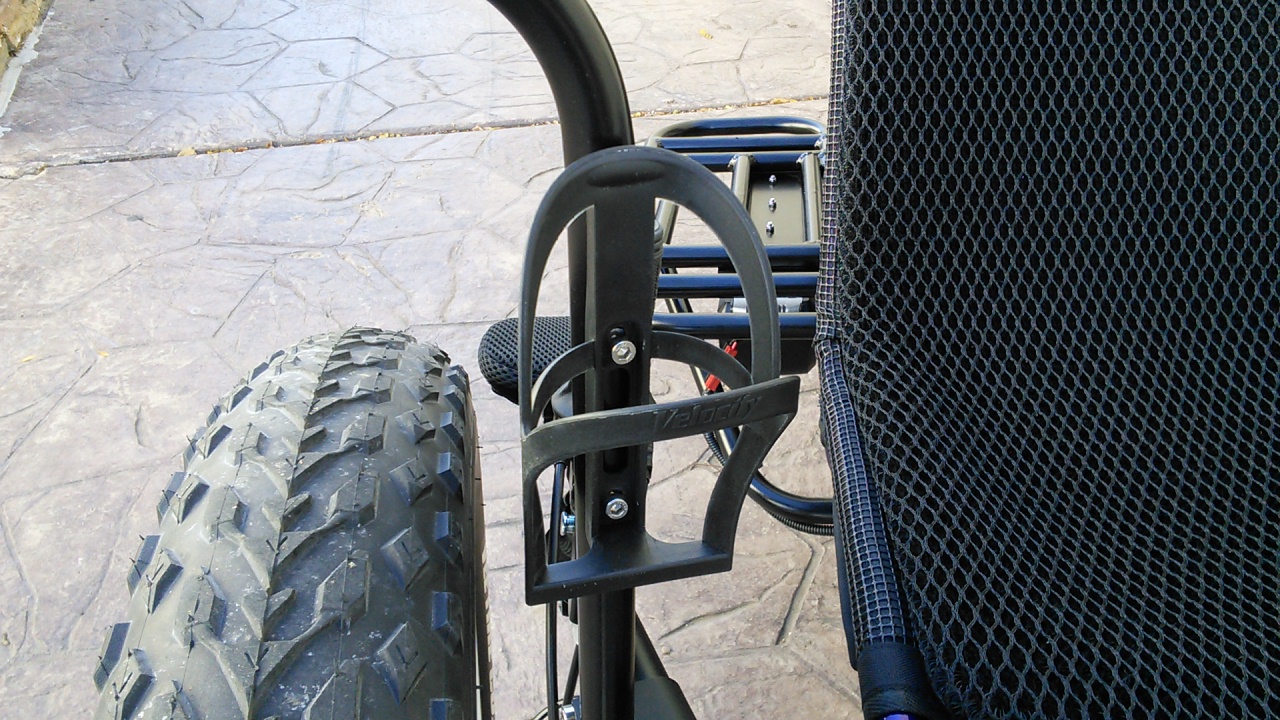 Velocity Bottle Trap Water Bottle Cage - Purple - The Velocity water bottle cage is lighter than your average metal cage, and it's more effective in keeping your bottle with you. Featuring a more enclosed design, this cage is great for Recumbents that have a bad habit of throwing bottles out of standard cages.

---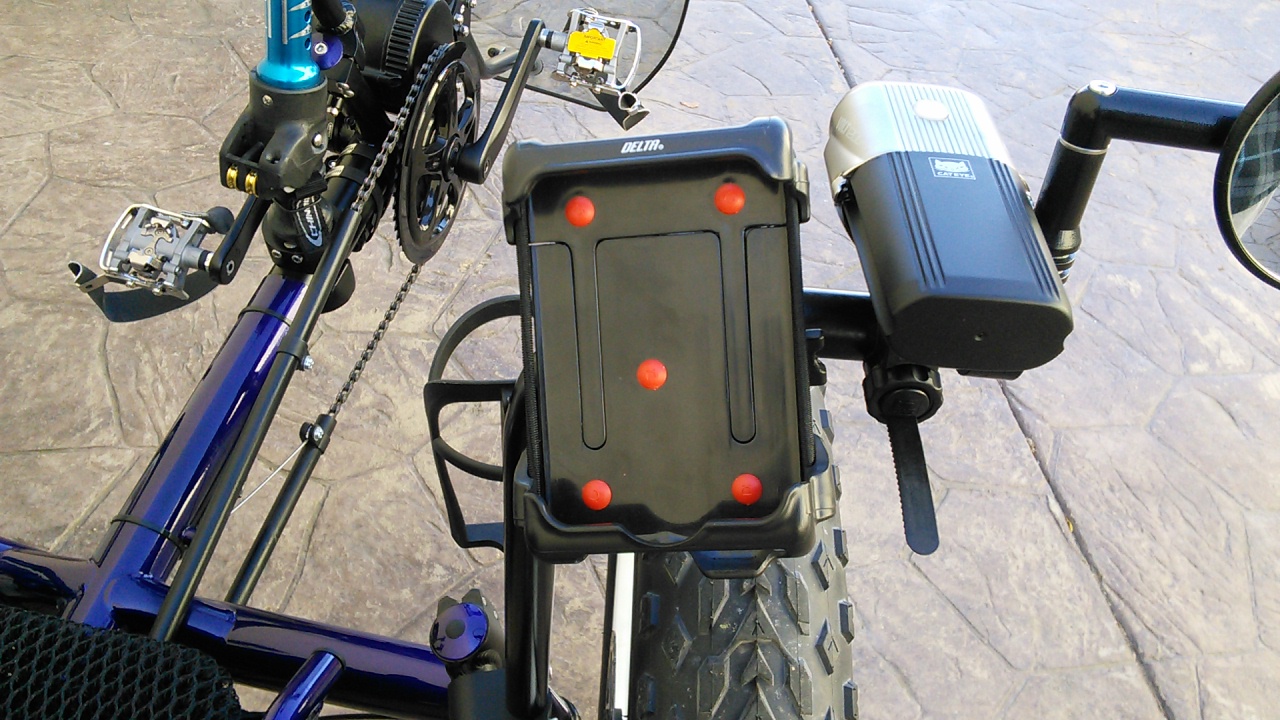 Delta Smartphone Phone Holder - Black - Securely mount a smartphone to your recumbent bike or trike.

---
---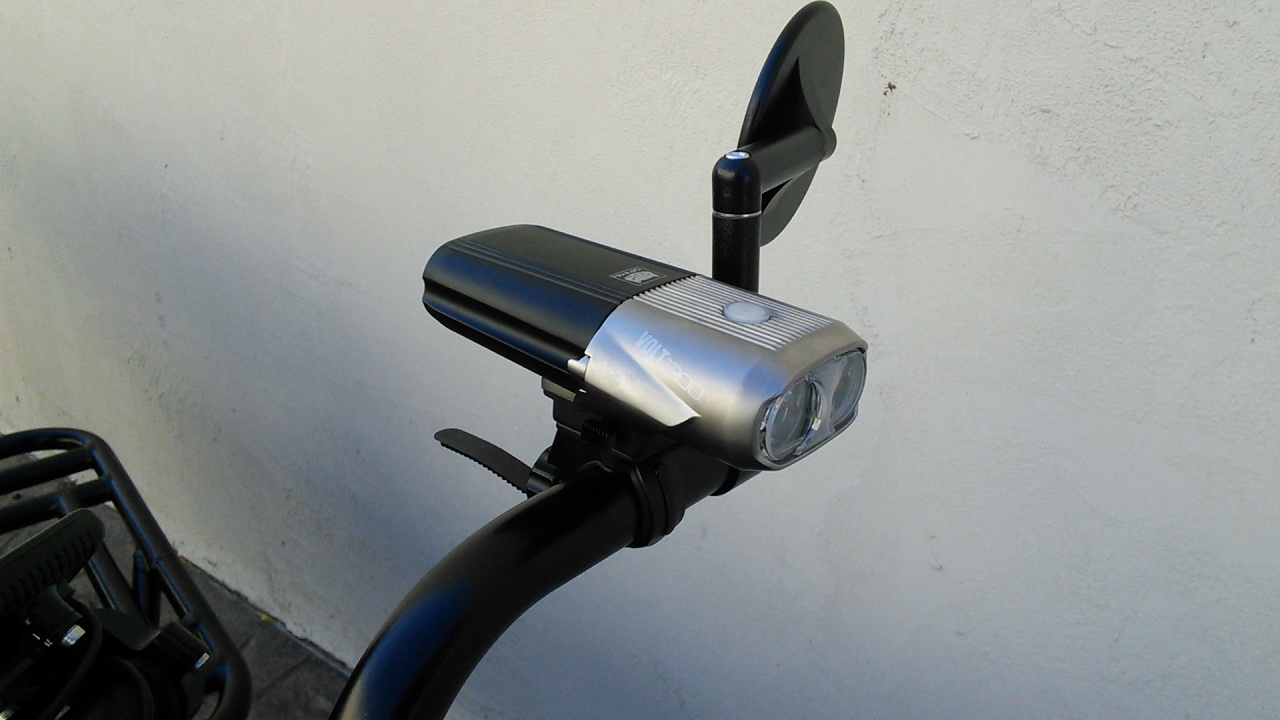 ---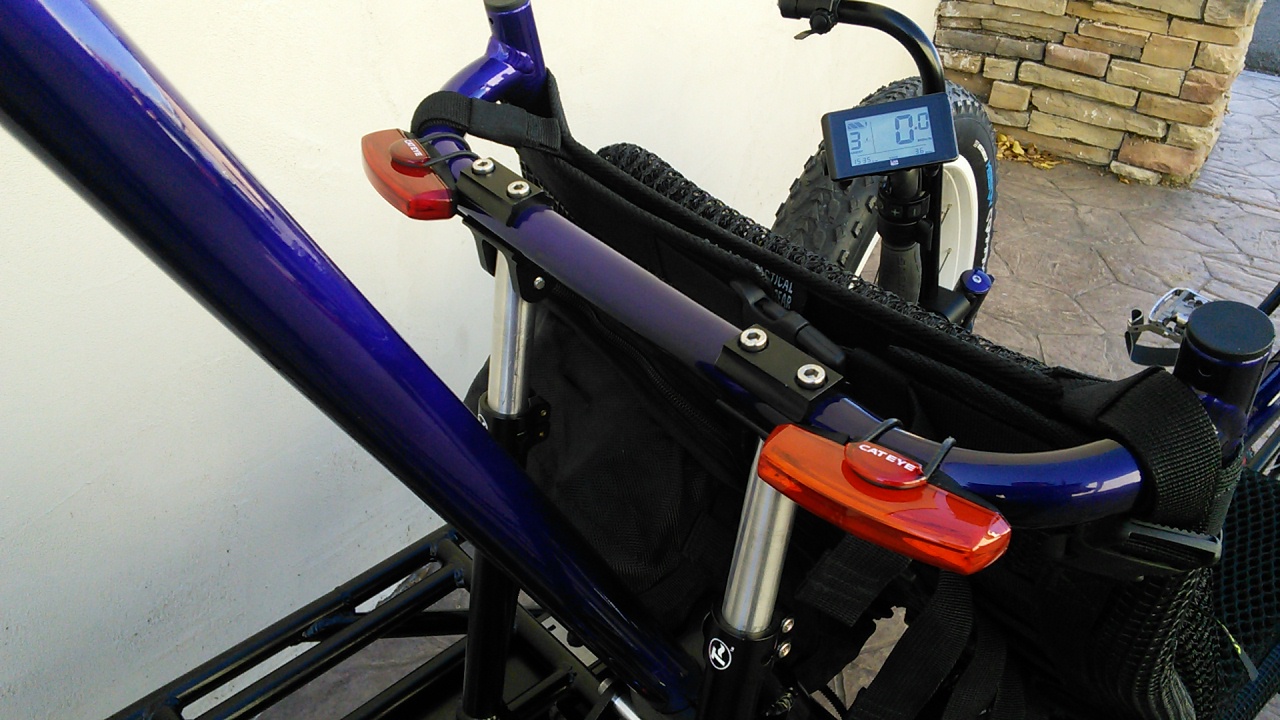 CatEye Rapid X Rechargeable Safety Taillight - The Rapid X features superior side visibility and a Low Battery Auto Save function, providing a new level of safety.

---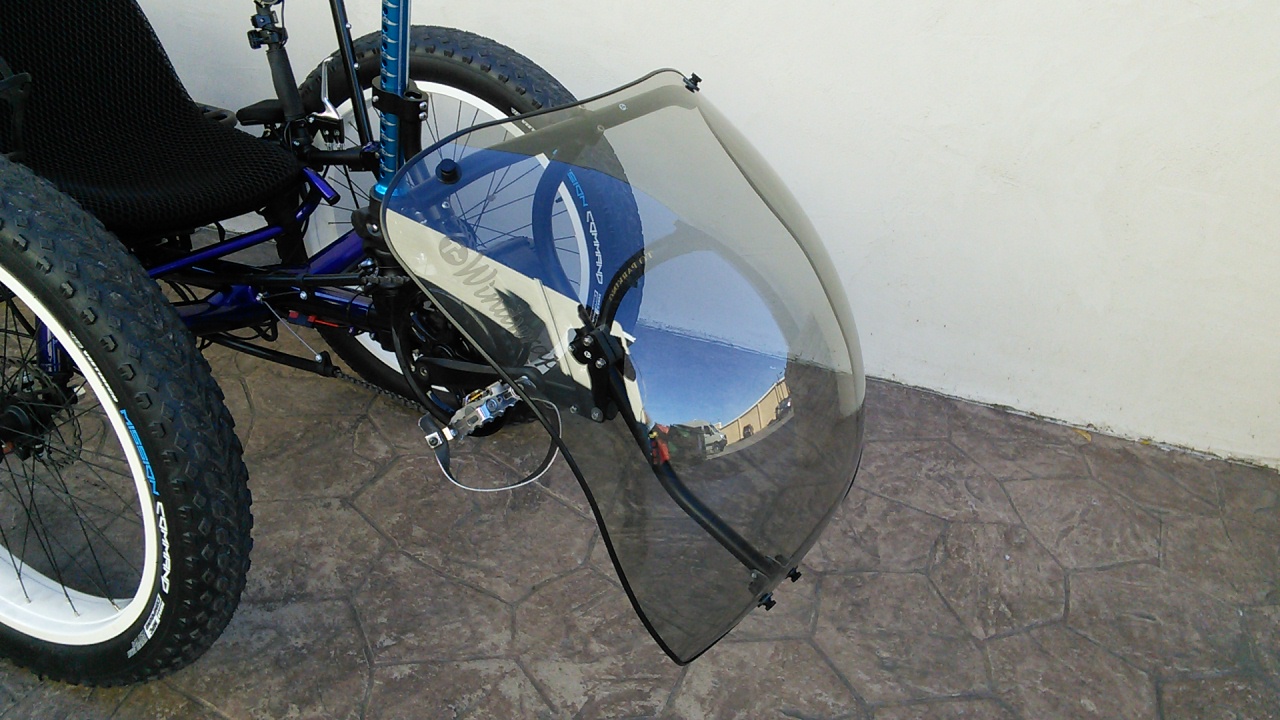 TerraCycle SPRING Mini Fairing Kit - Tinted - The XT Mini Fairing Kit is the easiest way to make an aerodynamic and foot-warming improvement to your trike or bike. The universality XT Mount and the ease XT Fairing makes the XT Mini Fairing Kit your choice for simplicity and for peace of mind. Super easy installation, super easy on/off when it's time to put your bike/trike in the car.

---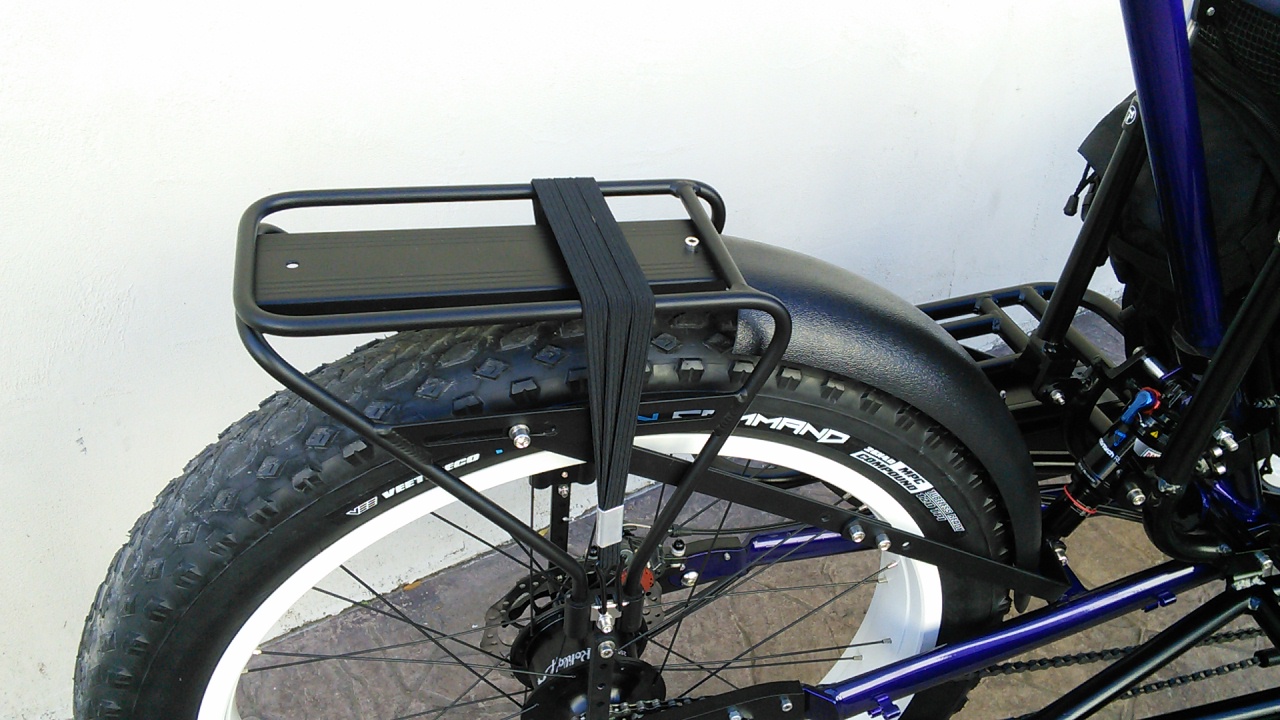 Utah Trikes Rack with Integrated Fender for Annihilator - Our adjustable rack fits the Annihilator perfectly. With this option we mount the fender directly to the rack to eliminate the traditional wire stays. This makes the fender much more rigid and secure and keeps the rack height as low as possible.

---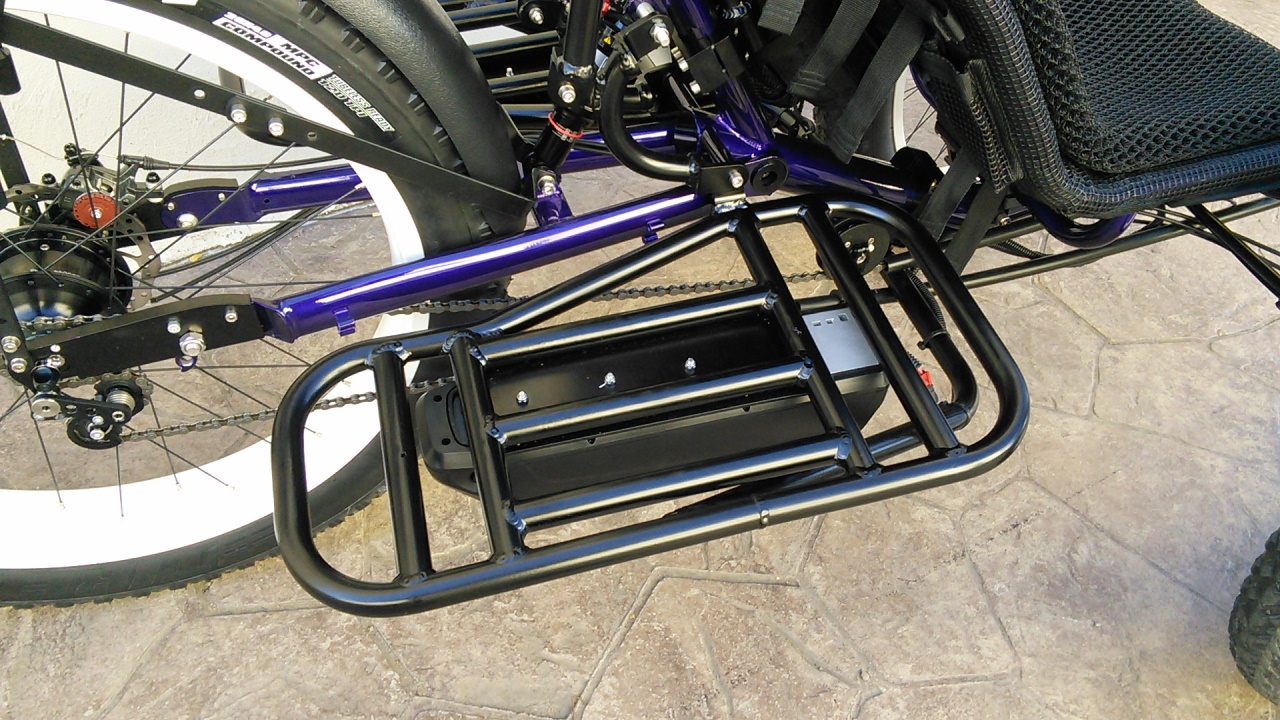 UTCustom CXS Wing Rack - This rack provides storage on either side of the frame.

---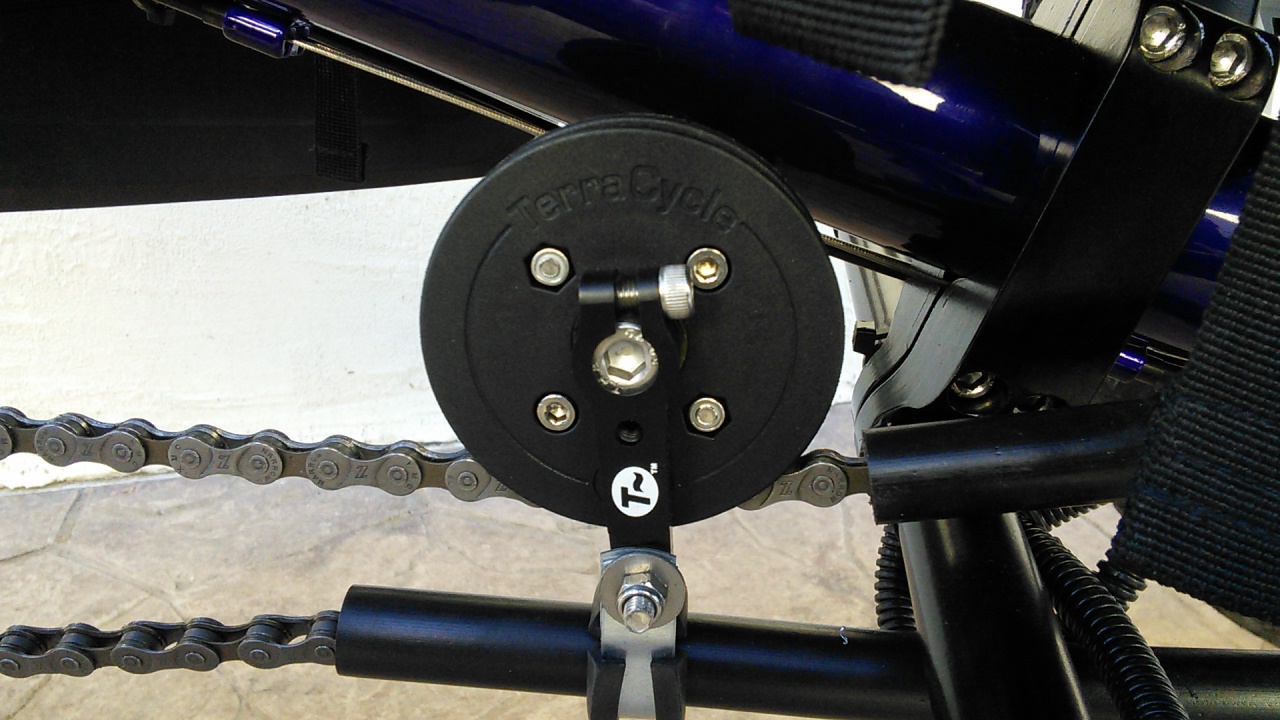 UTCustom Performance Idler Kit for CXS/Defiance - Required for any CXS or Defiance trike with a motor. Recommended for all builds.

---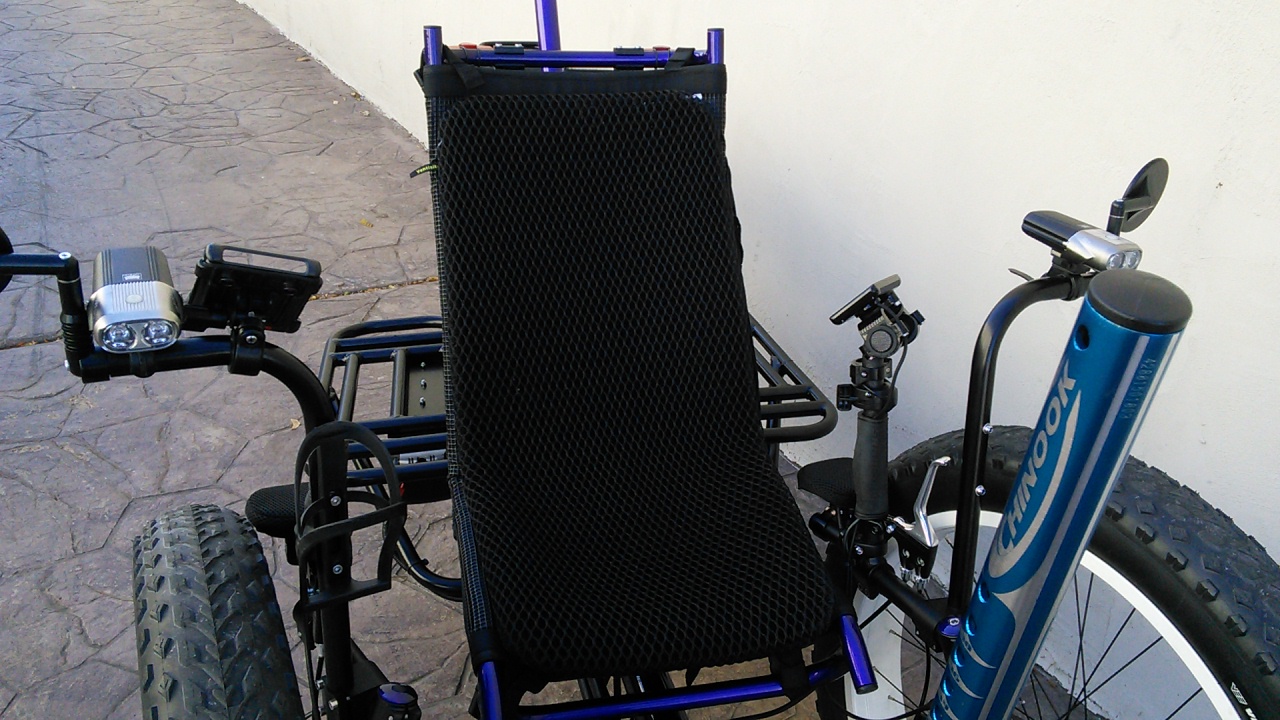 Ventisit Seat Pad 80x35 cm Comfort (3cm thick) - For Catrike - For added comfort on your Catrike, simply add a Ventisit pad. Highly breathable, incredibly light and very comfortable.

---
---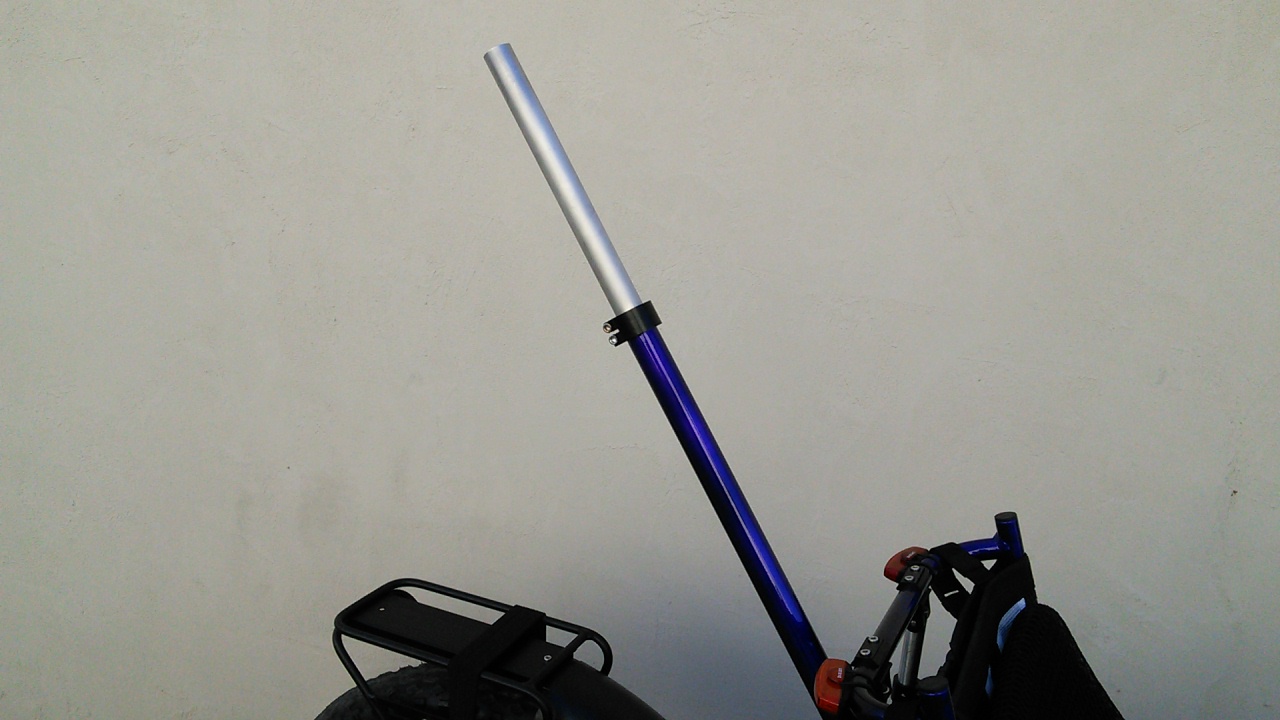 ---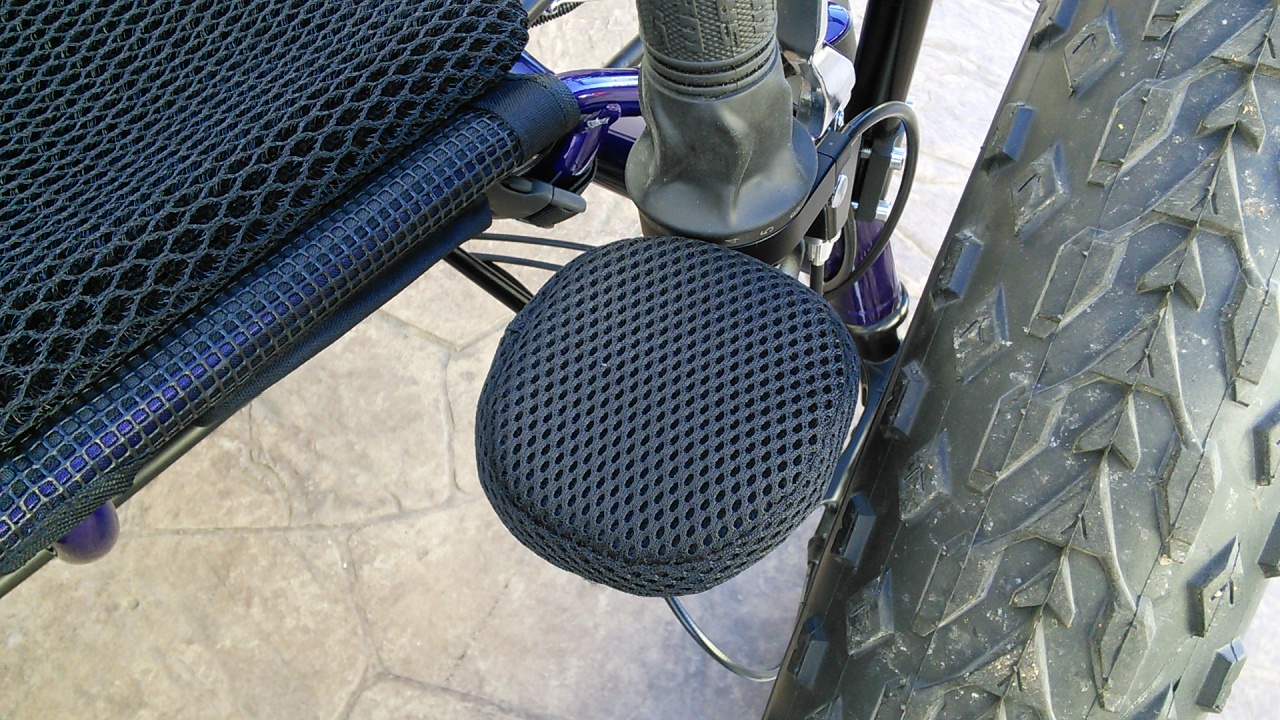 HP Hand Rests
---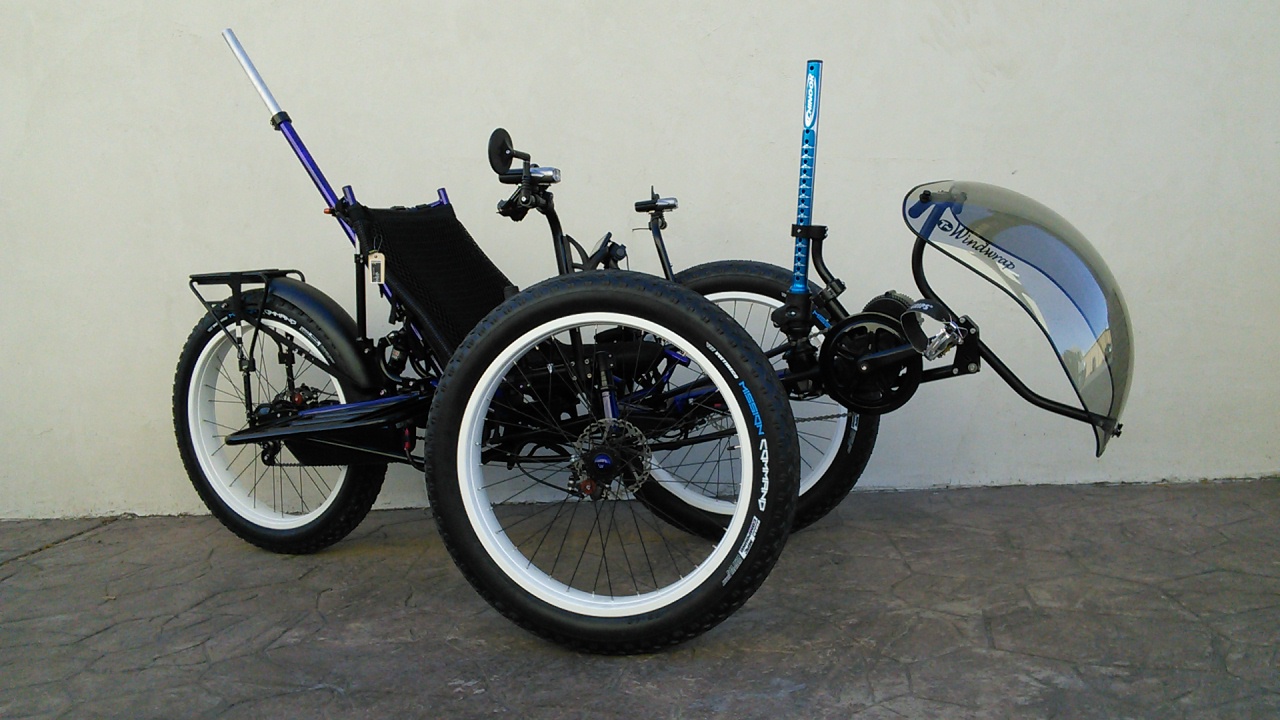 ---