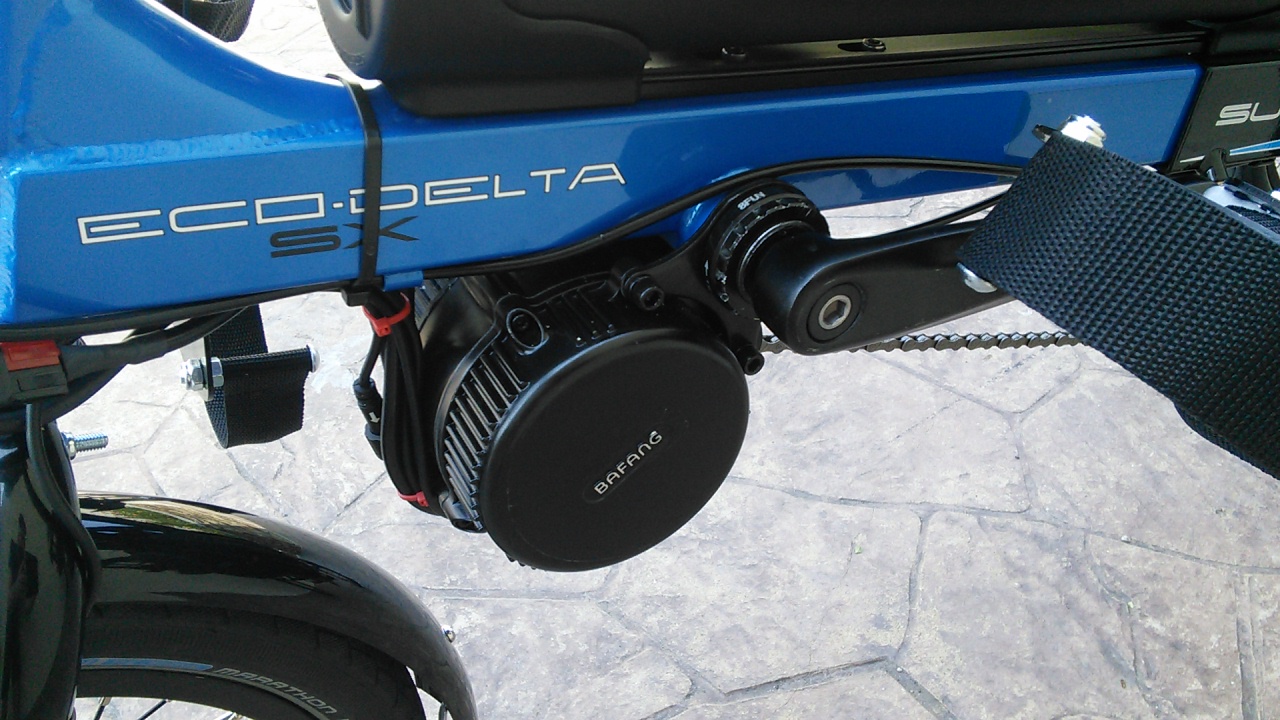 Bafang BBS-02 48volt 500watt Motor Assist
- This is a great option for those of you who are really into off-roading or for those who always seem to be climbing steep hills. The Bafang is a surprisingly quiet mid drive option that will add a lot of power to your ride. This is a great set up for those of you with a single chainring on your front crankset. If you're looking into getting a Fat Tad, a Quad, or even a KMX Tornado or Typhoon, this mid drive could be exactly what you need.
---
36V 15ah Battery
---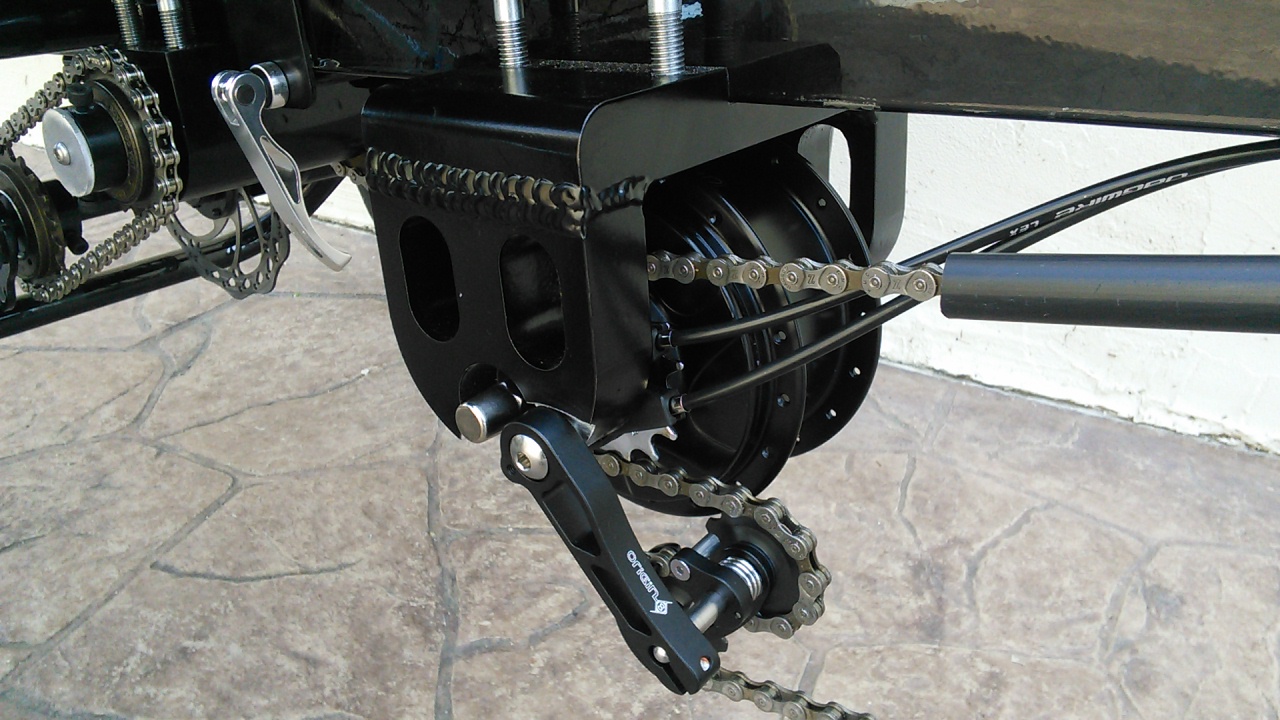 Nuvinci N380 on Custom Mid-Drive Mount
---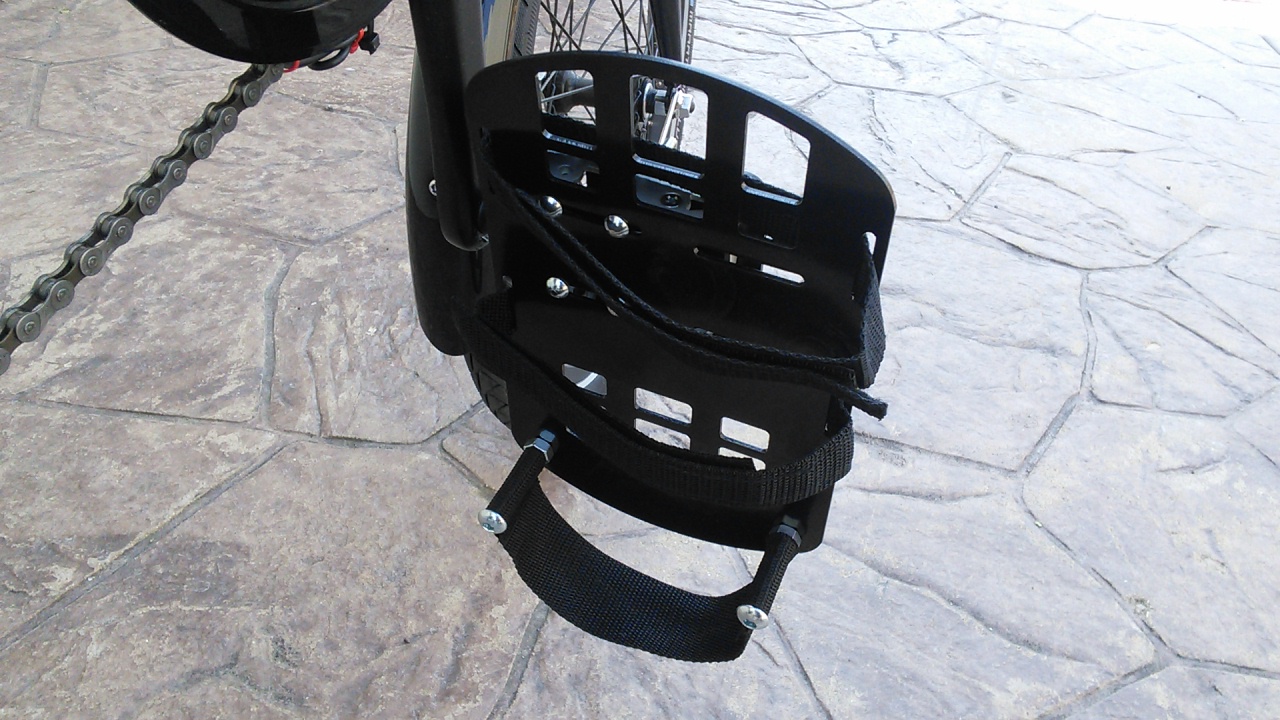 Sunlite Adjustable Heel & Toe Support - This custom pedal adaptor set allows foot to be fastened to any pedal front and rear. Great for lost mobility or handicap applications. Allows for up to size 13 shoe. includes plates, hardware, and Frt. / Rear strap system.

---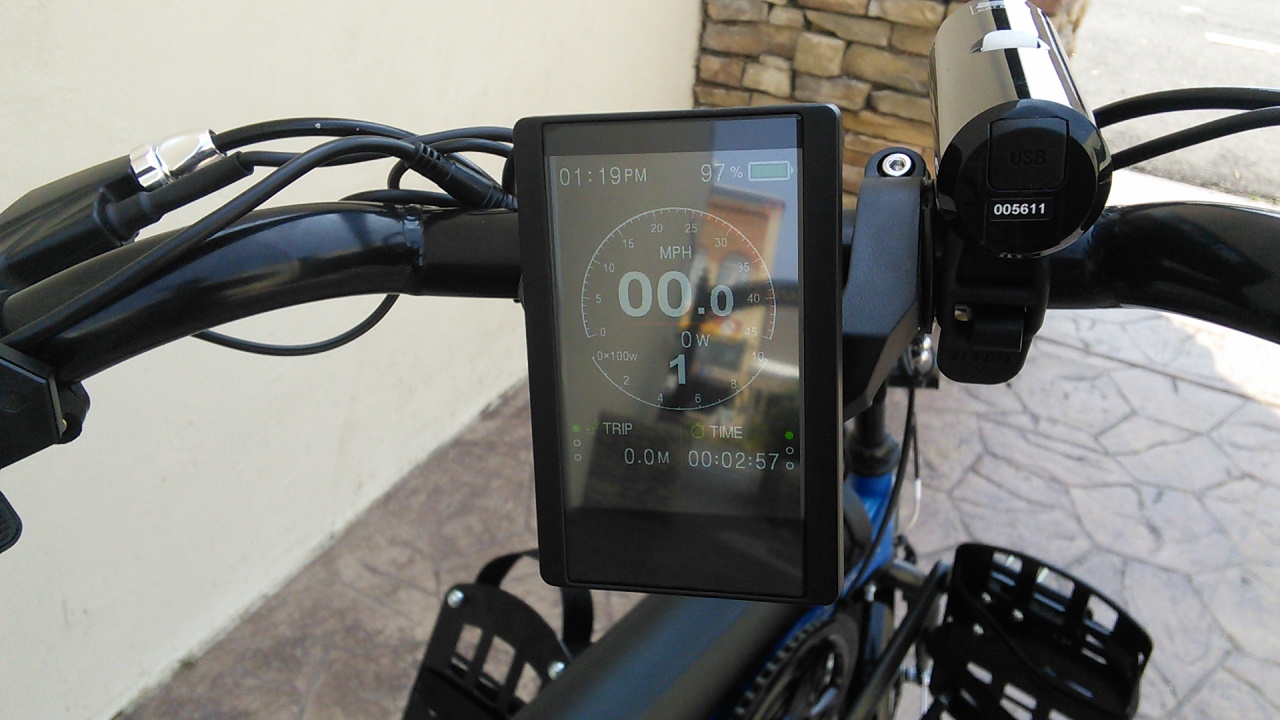 Full Color Display for Bafang
---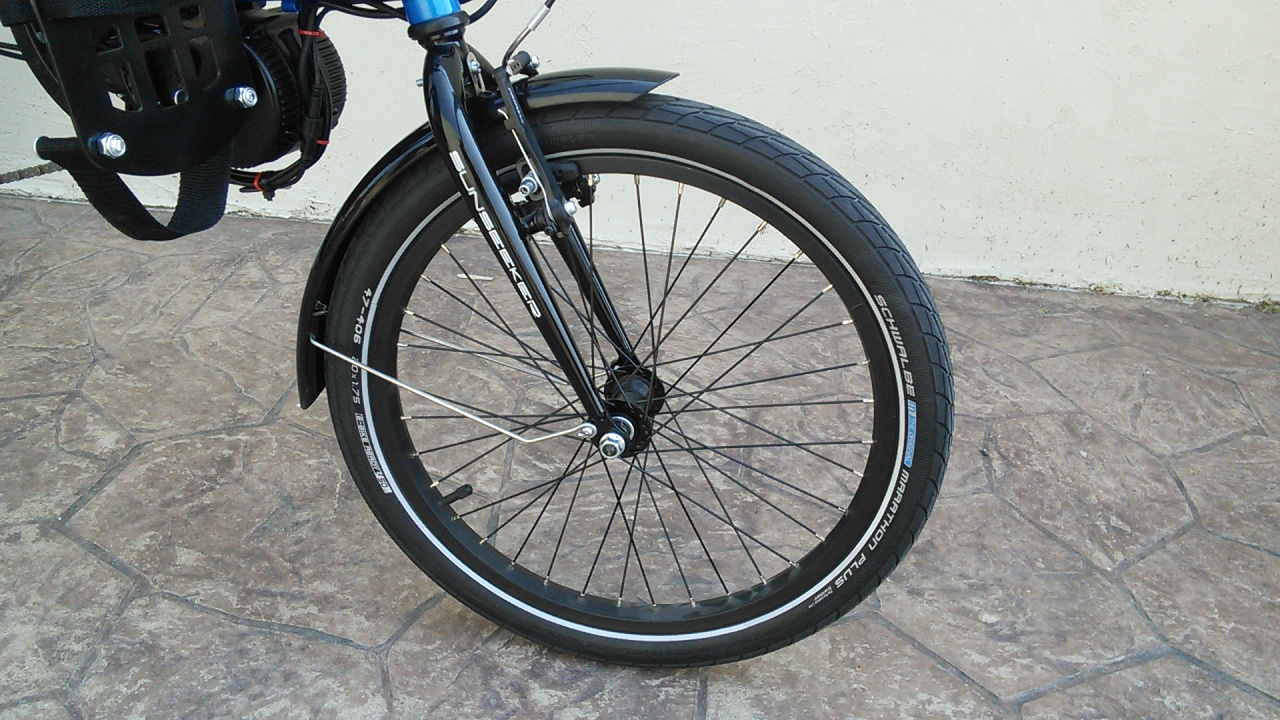 Schwalbe Marathon Plus 20x1.75 (47-406) HS440 Tire - The Marathon plus tire has a thick protective liner to keep foreign objects from reaching the tube. Schwalbe has a protection level 7 out of 7 for all Marathon Plus tires. This is our most popular tire by far because it's affordable and they will outlast any tire out there. You'll be surprised at how smooth and quiet they roll. -WIRE BEAD -PSI: 50-70

---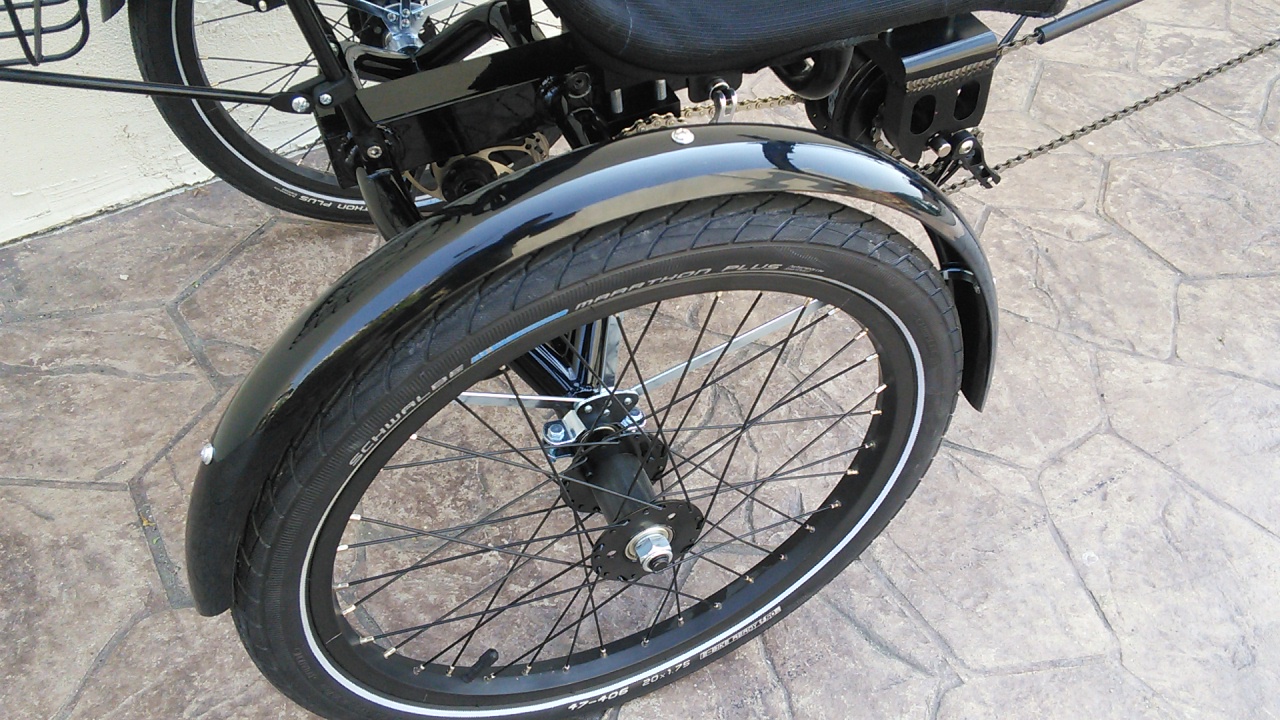 Fender Set for SunSeeker EZ X3 Delta Trike - 20/20/20 - A full set of fenders for your Sun X3 SX. Awesome for daily riders who want to avoid getting flicked with mud and water from the road.

---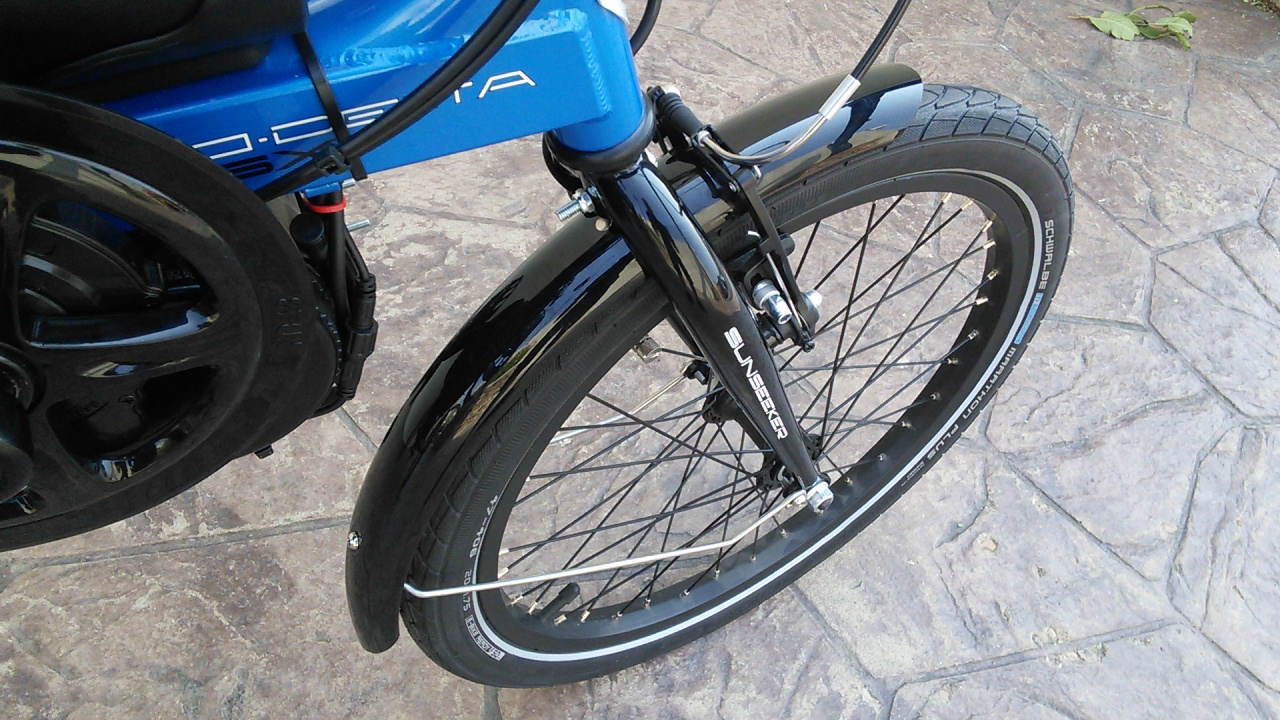 ---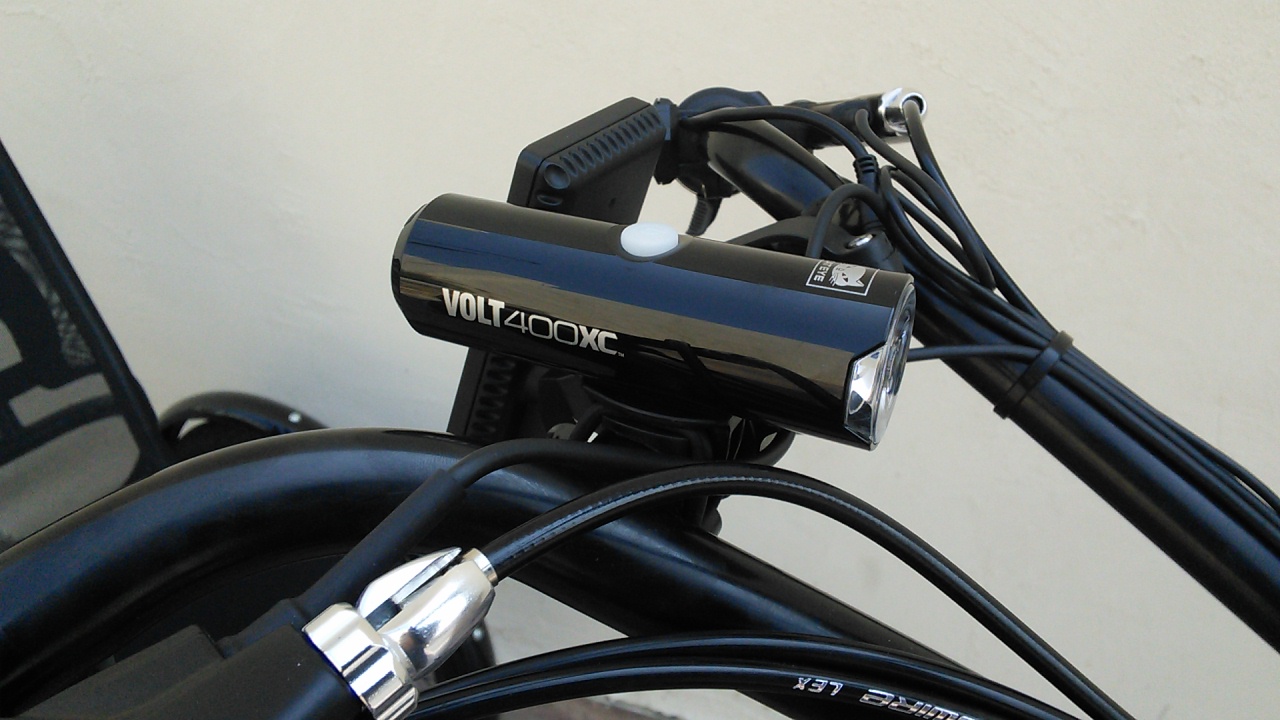 CatEye Volt 400XC Rechargeable Safety Headlight - A bright and dependable light at a great price. This new solid yet sleek Volt400XC is important for commuting home or finishing off a long ride.

---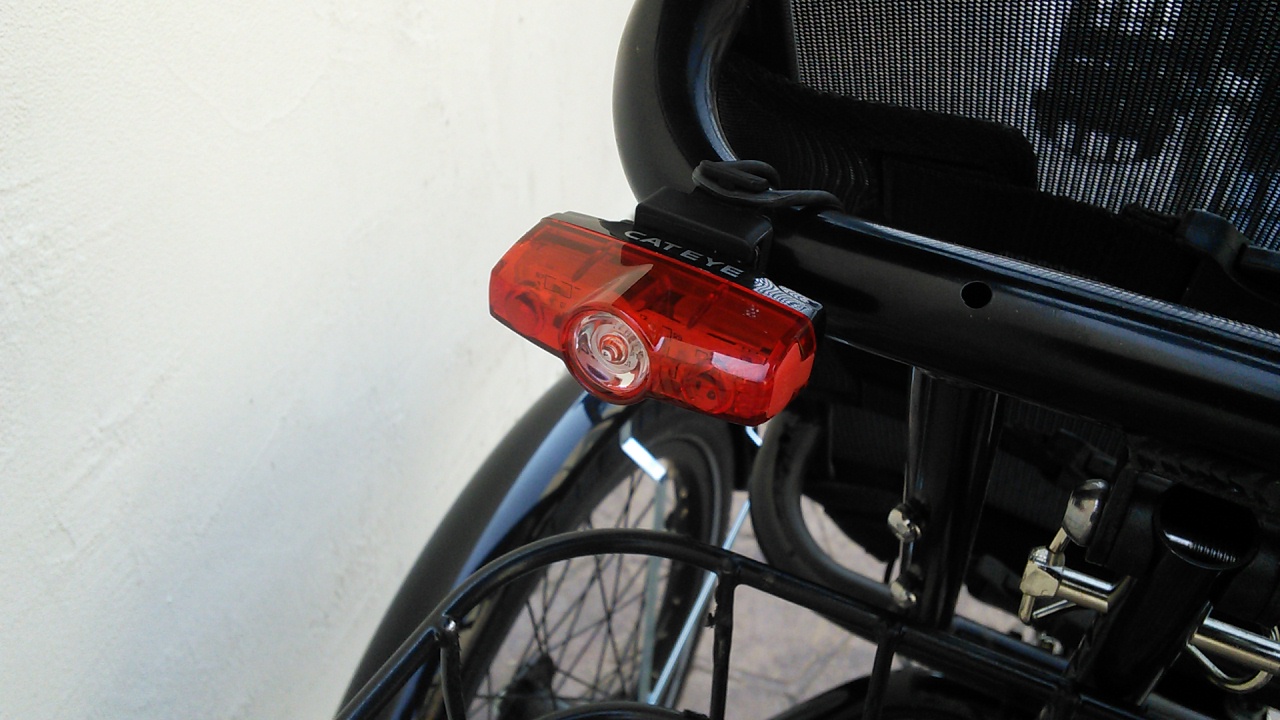 CatEye Rapid Mini Rechargeable Safety Taillight - The smallest member of the Rapid family packs a mighty punch. Features: Upgraded 25 Lumen Output. Rechargeable Li-ion Battery. Low-Battery Indicator. Battery Auto-Save. Modes/Run Time: -Constant: Approx. 3 Hours -Flashing: Approx. 30 Hours -Rapid: Approx. 5 Hours -Pulse: Approx. 20 Hours -Charge Time: Approx. 2 Hours Via Micro USB

---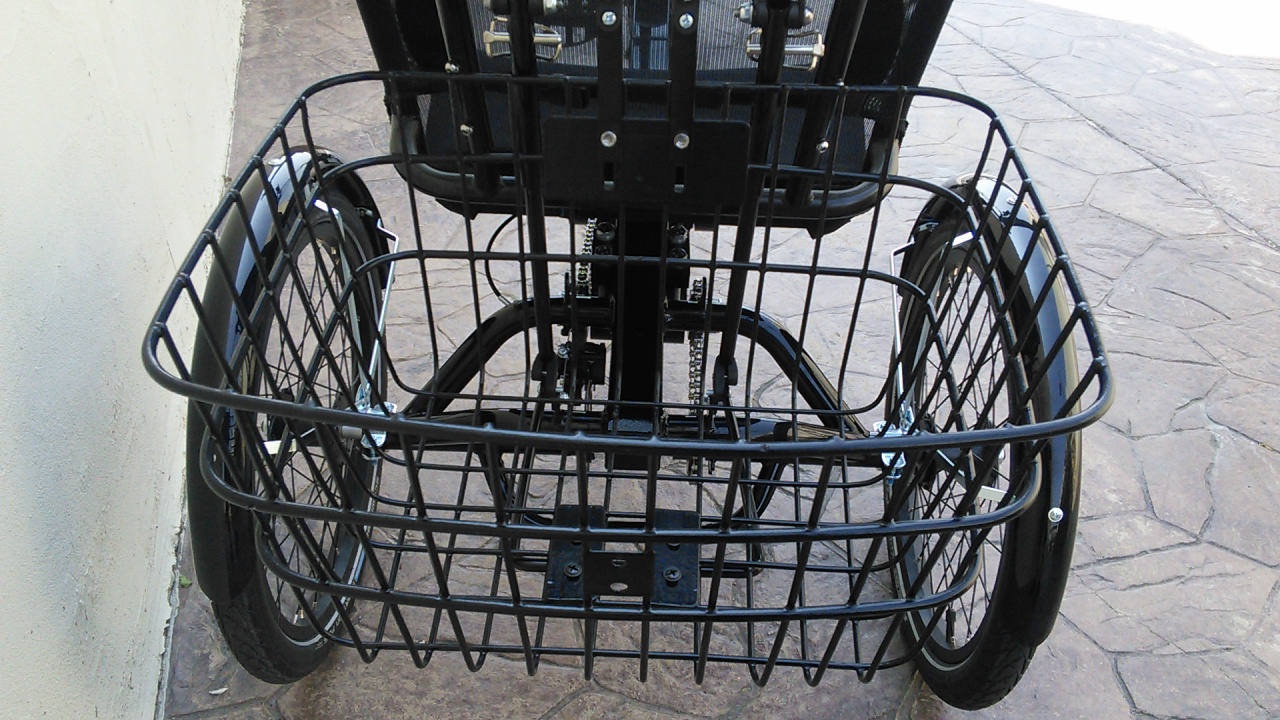 Sun Recumbent Basket for EZ/ECO Delta Trikes - -Steel construction -Fits rear of EZ, ECO and X-Series seatbacks -Attaches to Cool Back seat frame and lower seat struts -Not for use on Tadpole style trikes

---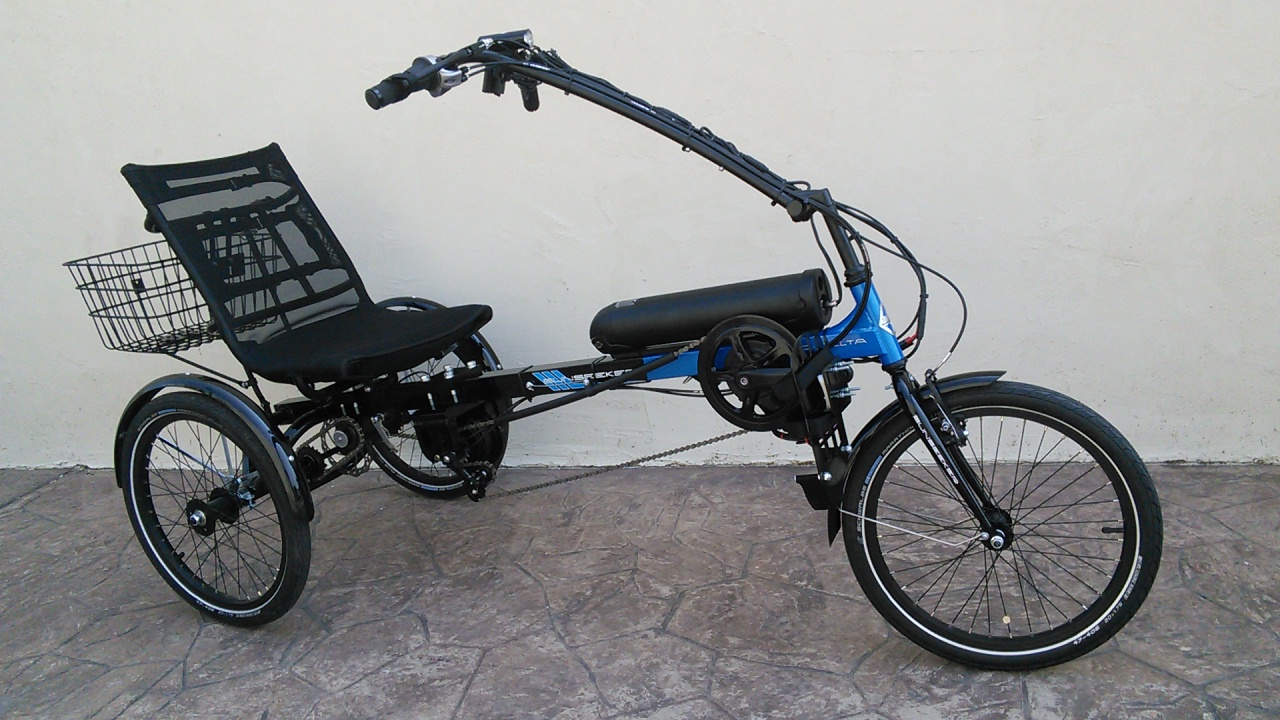 ---