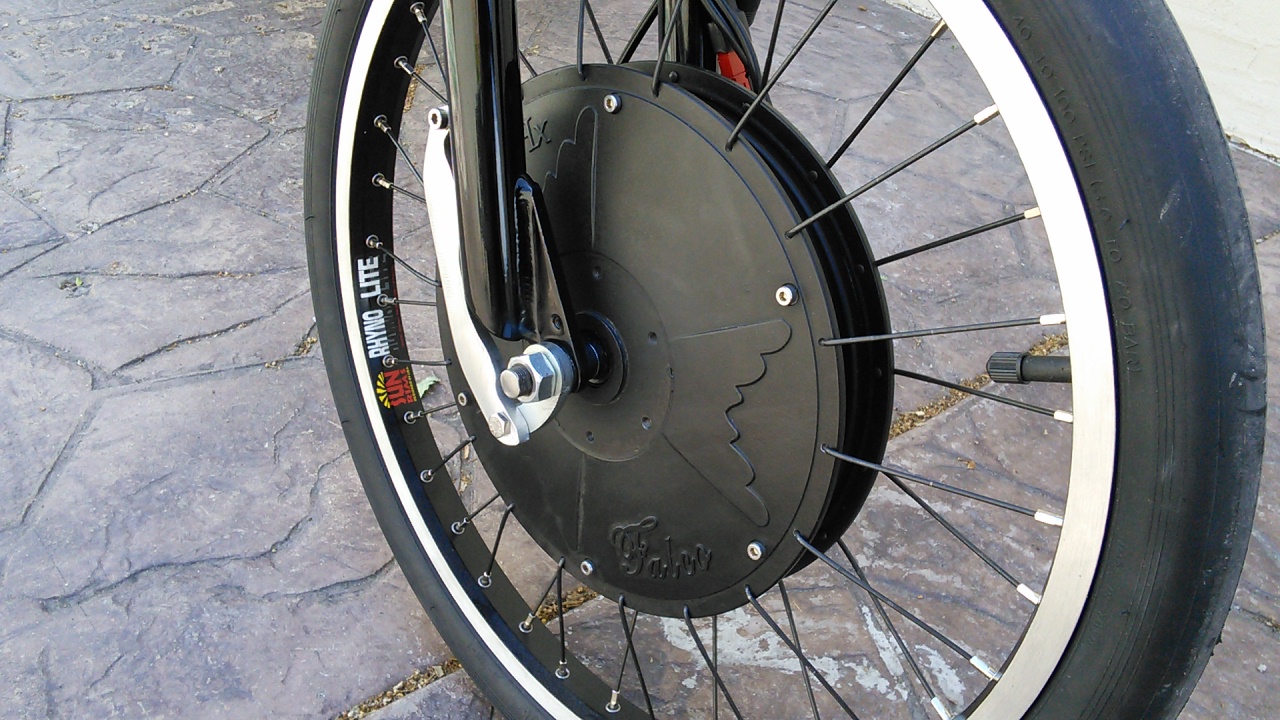 Falco 500 Watt Hub motor system (installed)
- Add some power to your ride with the Falco Electric system! This motor offers smooth engagement, and tuneability to fit anyone looking to extend their range, or get a little extra boost for long rides, and hills. Please specify Wheel size, spoke color, and trike model when ordering
---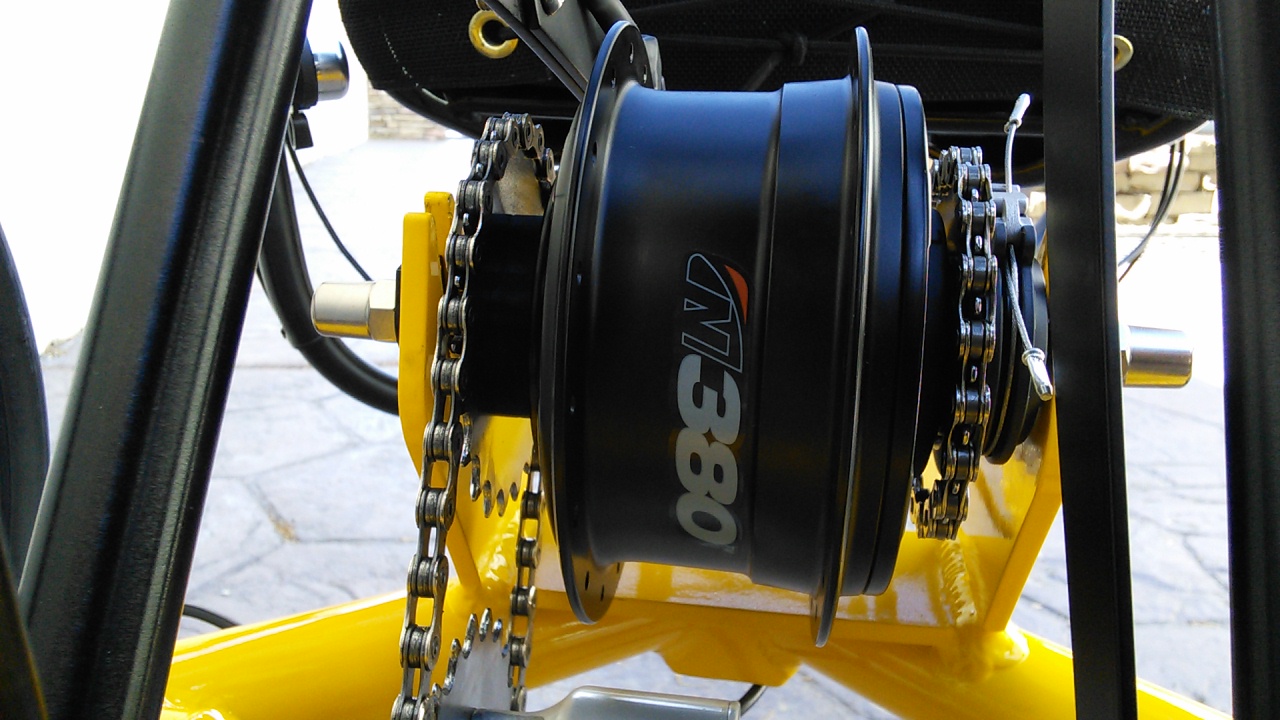 Nuvinci N380 CVP Transmission
---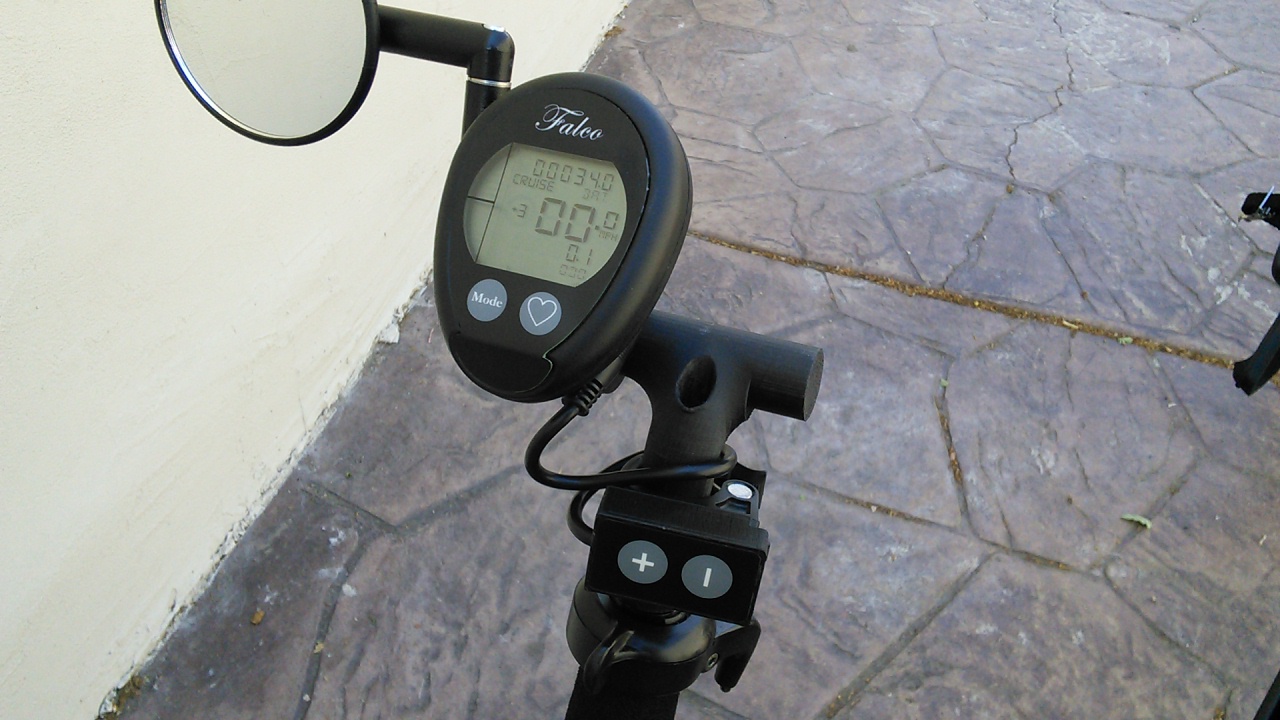 ---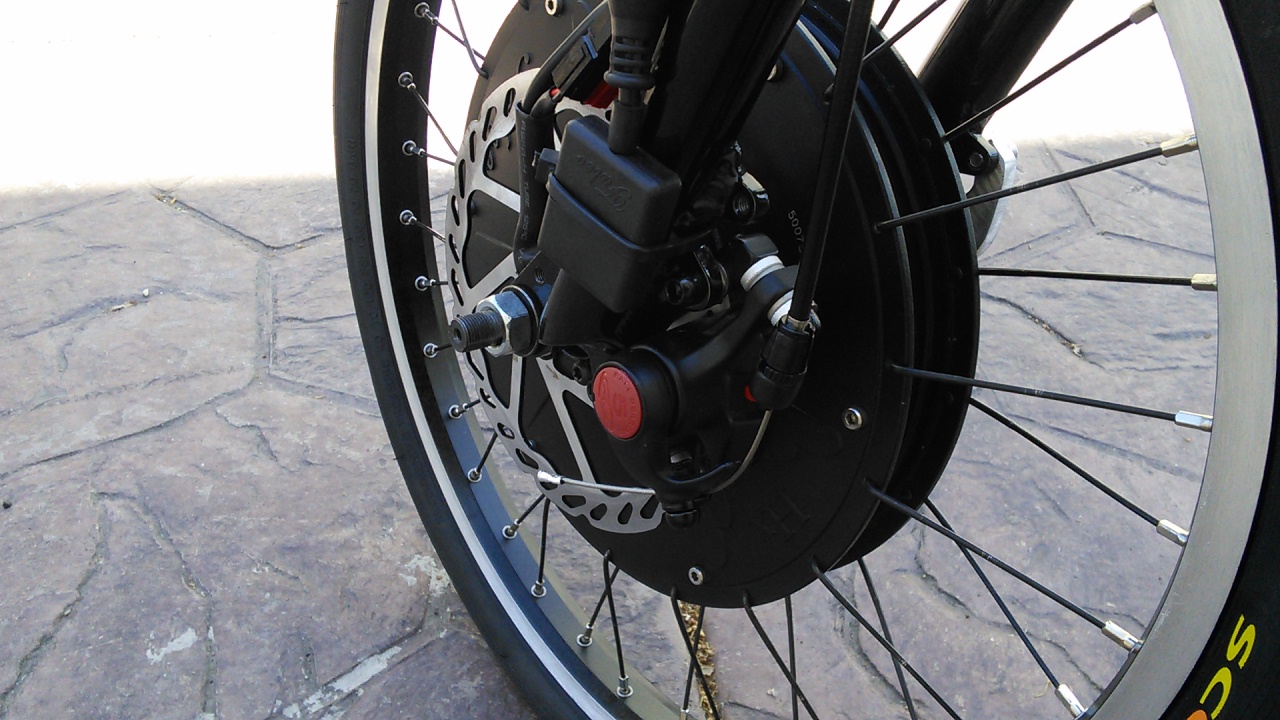 Avid BB7 Mountain Disc Brake Caliper - The industry standard cable-actuated disc brake since its introduction is still popular due to smooth ball bearing operation and ease of installation and maintenance. -All calipers have 74mm mounting bolt spacing -For use with with long cable-pull levers -Pad retraction and spring tension are adjustable -Includes steel-backed sintered pads

---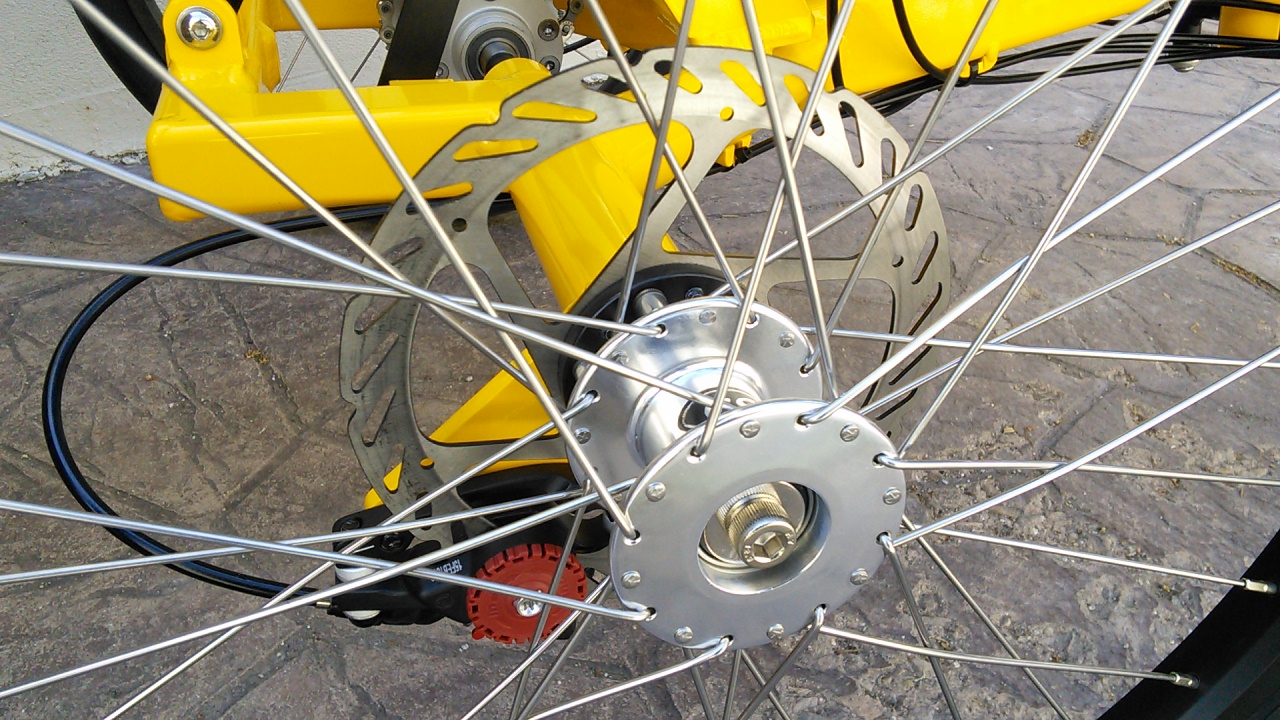 ---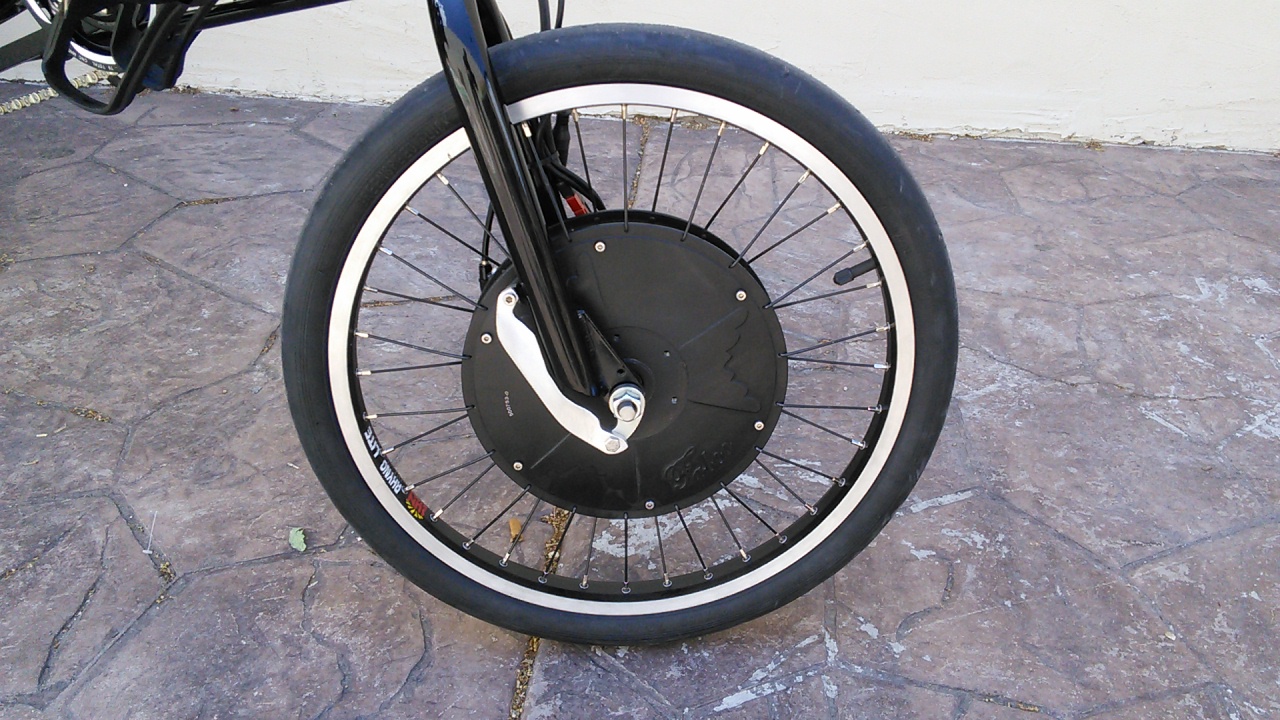 Greenspeed Scorcher 20x1.5 (40-406) Slick Wire Bead Tire - Black - Easy rolling with Greenspeed specified rubber compound. Built in wear indicators. 100 psi.

---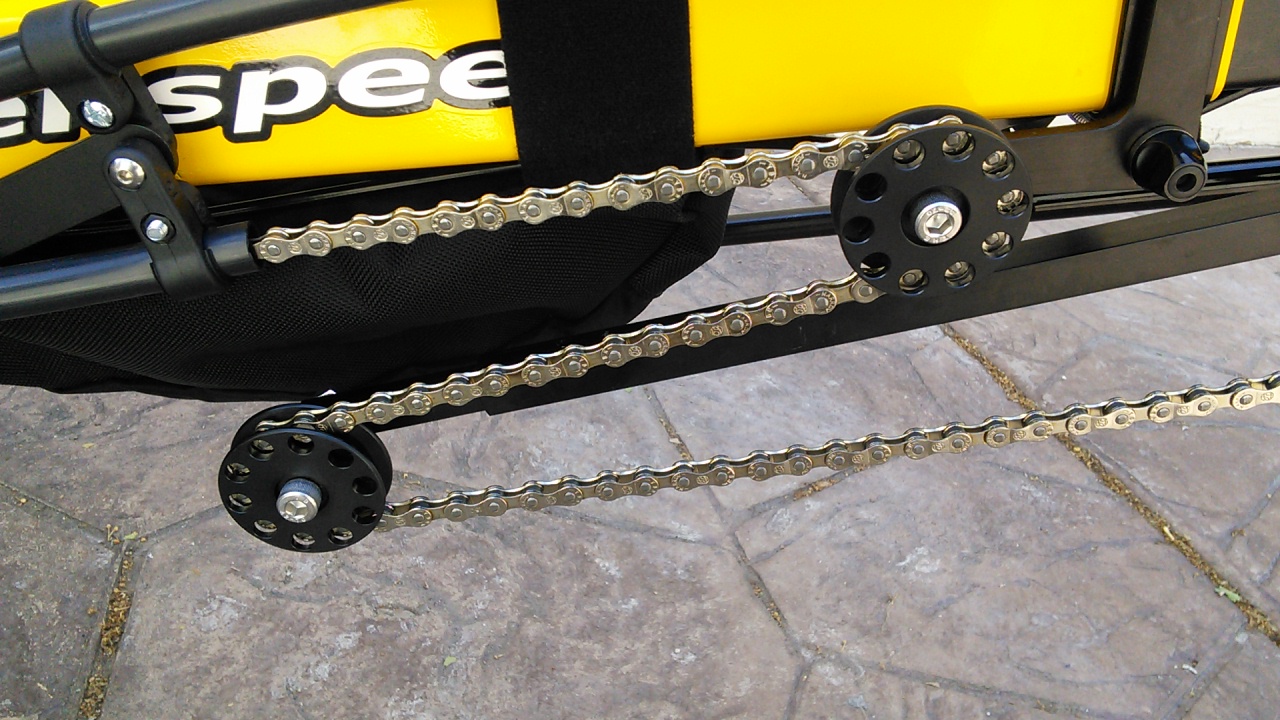 Anura Chain Gobbler
---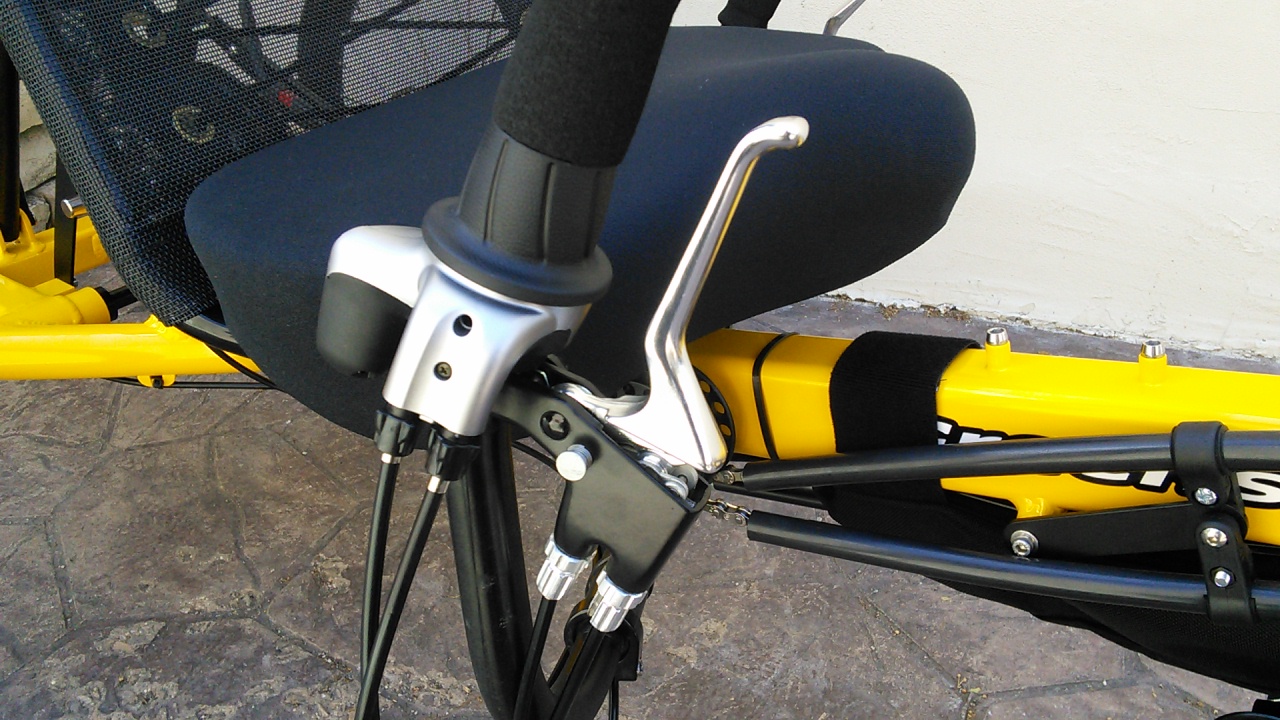 One Hand Brake Control Lever - Right Side Dual Pull - Do you need to operate all of the controls with one hand? Do you prefer to have no brake-steer? If you answered yes to either question, order this dual control brake lever! It's a single lever that operates both brakes and is compatible with all trikes we currently sell. -The Double Barrel lever pulls two long-pull brakes simultaneously -Forged aluminum lever and cast aluminum bracket -Three-finger design

---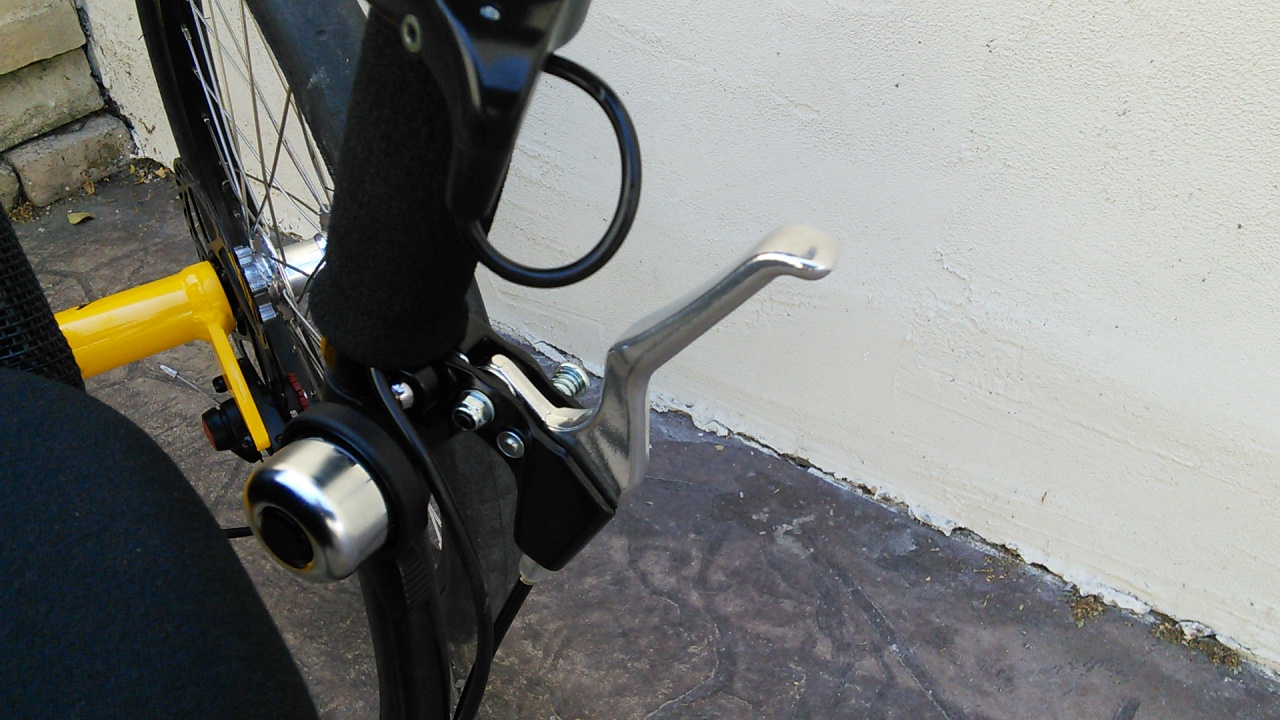 Single Locking Lever
---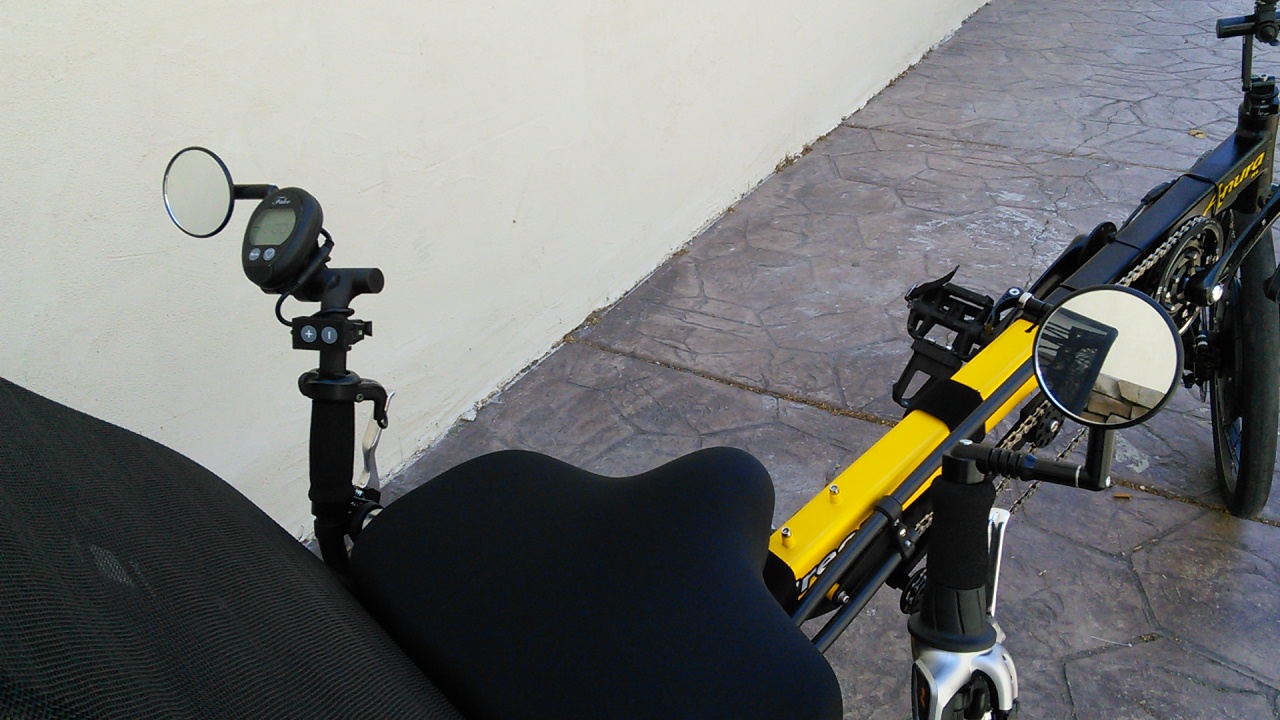 Double Mirrycle Mirrors
---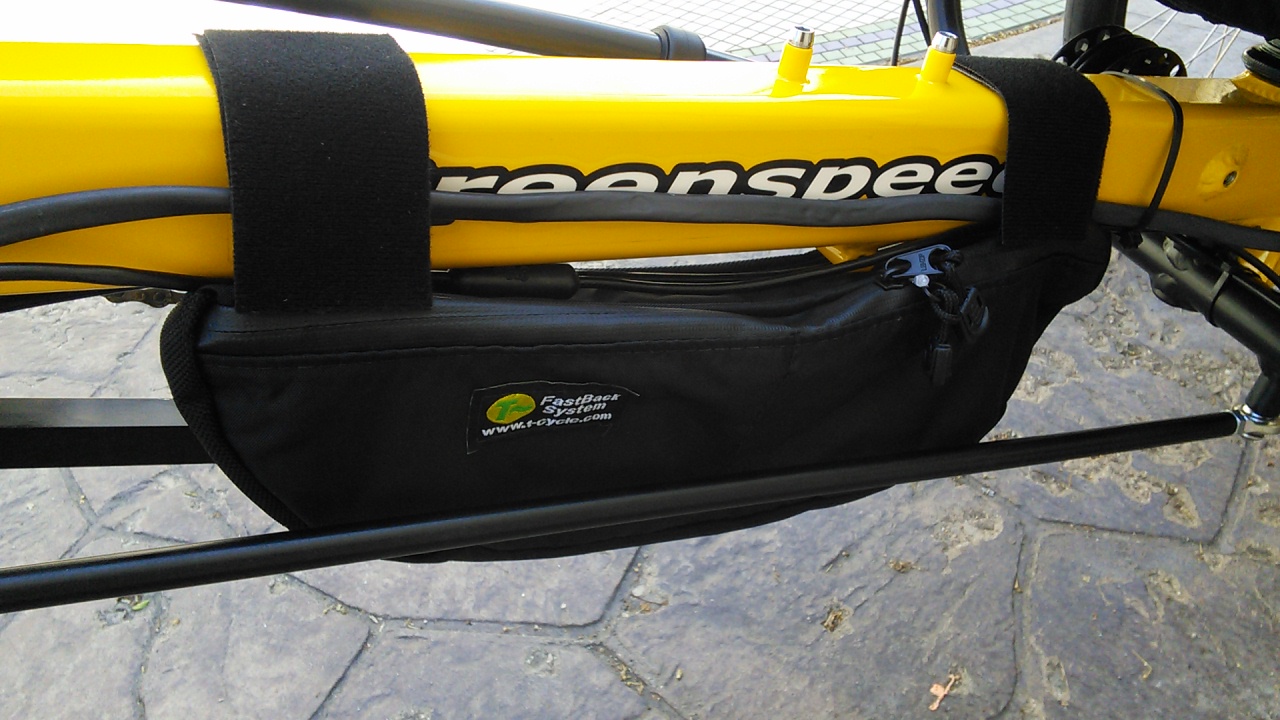 FastBack NorBack Frame Pack - Inspired by Texas cycling legend Cletus Lee who provided the idea, and named to honor our head seamstress extraordinaire, the NorBack is a tool pack and more. Inside, a big grippy holder secures a Topeak Morph or other mini-pump, with room for tools, arm warmers, or even a light jacket.

---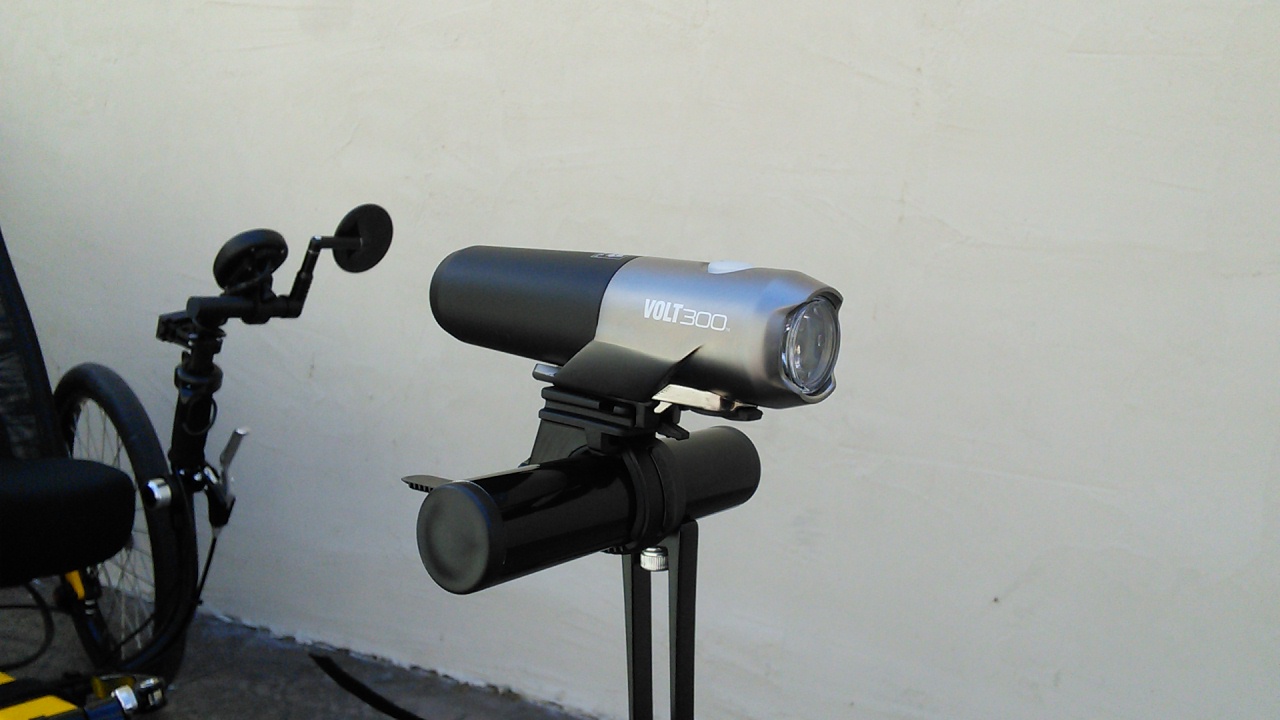 CatEye Volt 300 HL-EL460RC w/Helmet Mount - The Volt300 is a USB rechargeable headlight that features a quick-change cartridge battery and a 300 lumen output in compact design. This light features five modes: High, Normal, Low, Hyper Constant and Flashing. The Volt300 can be mounted on or under the handlebars or on the helmet. Spare cartridge batteries, ideal for long rides and commuting, and charging cradle are available as add-on parts and can be changed safely and easily without any additional tools.

---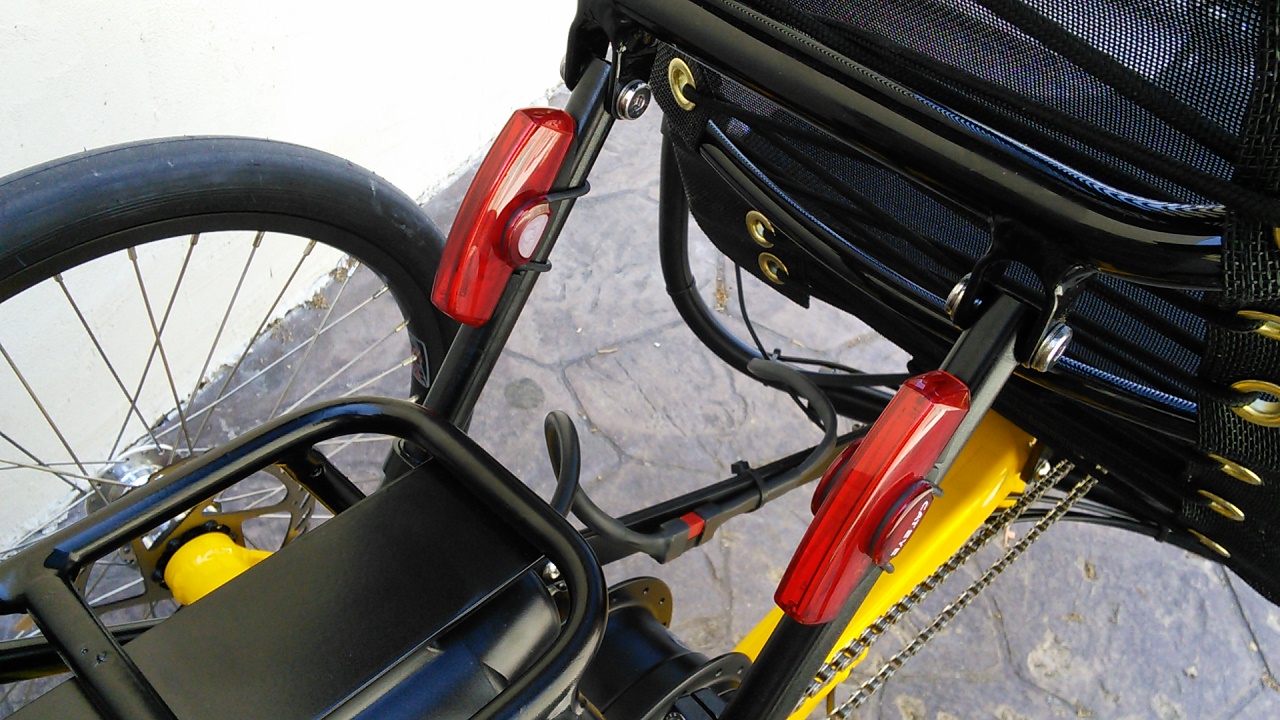 CatEye Rapid X Rechargeable Safety Taillight - The Rapid X features superior side visibility and a Low Battery Auto Save function, providing a new level of safety.

---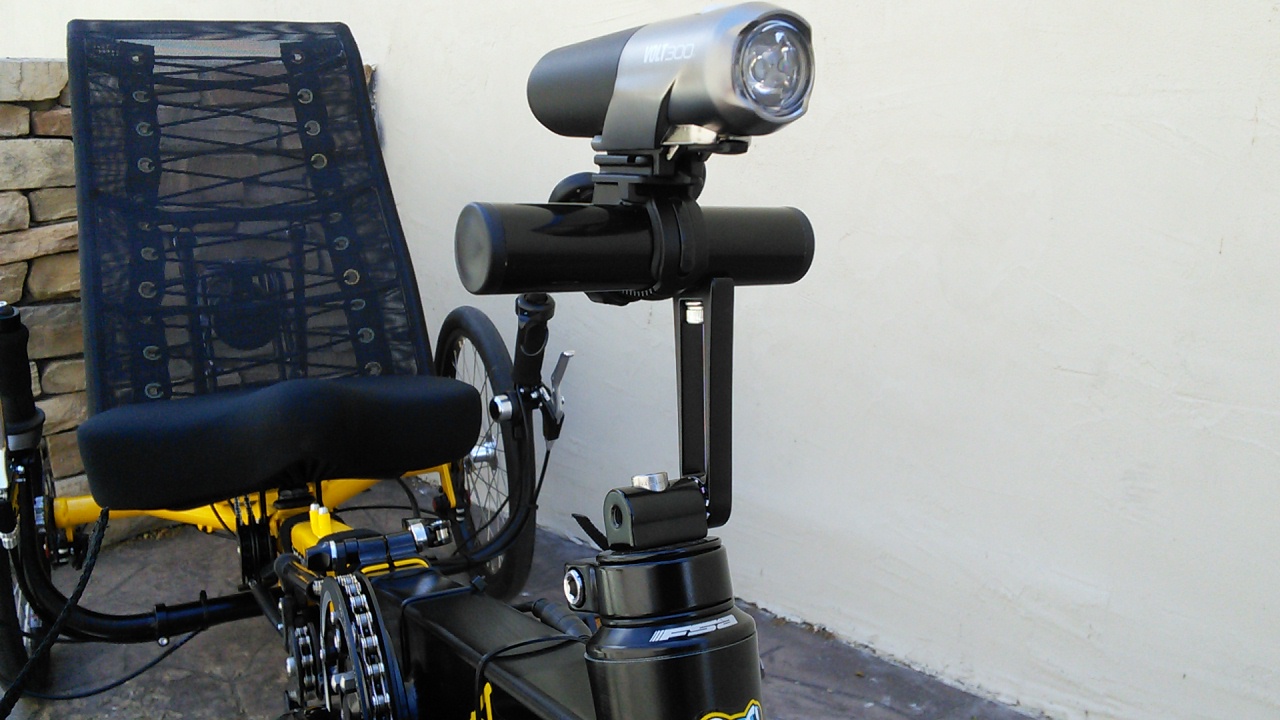 Minoura SwingGrip Accessory Mount Holder - The Minoura SwingGrip is a favorite accessory for recumbent bicycles and tadpole trikes. The most popular use is to mount it on the derailleur post on the recumbent trike boom. An easy way to add headlights or a computer display.

---
---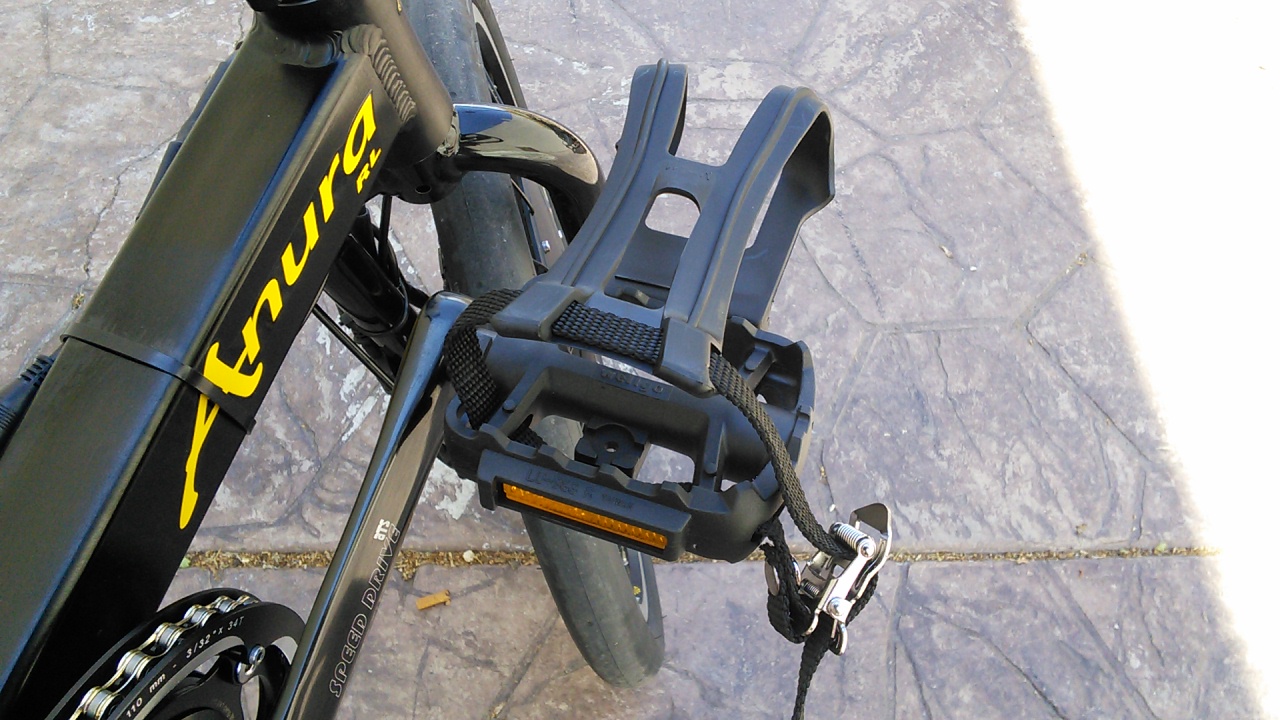 ---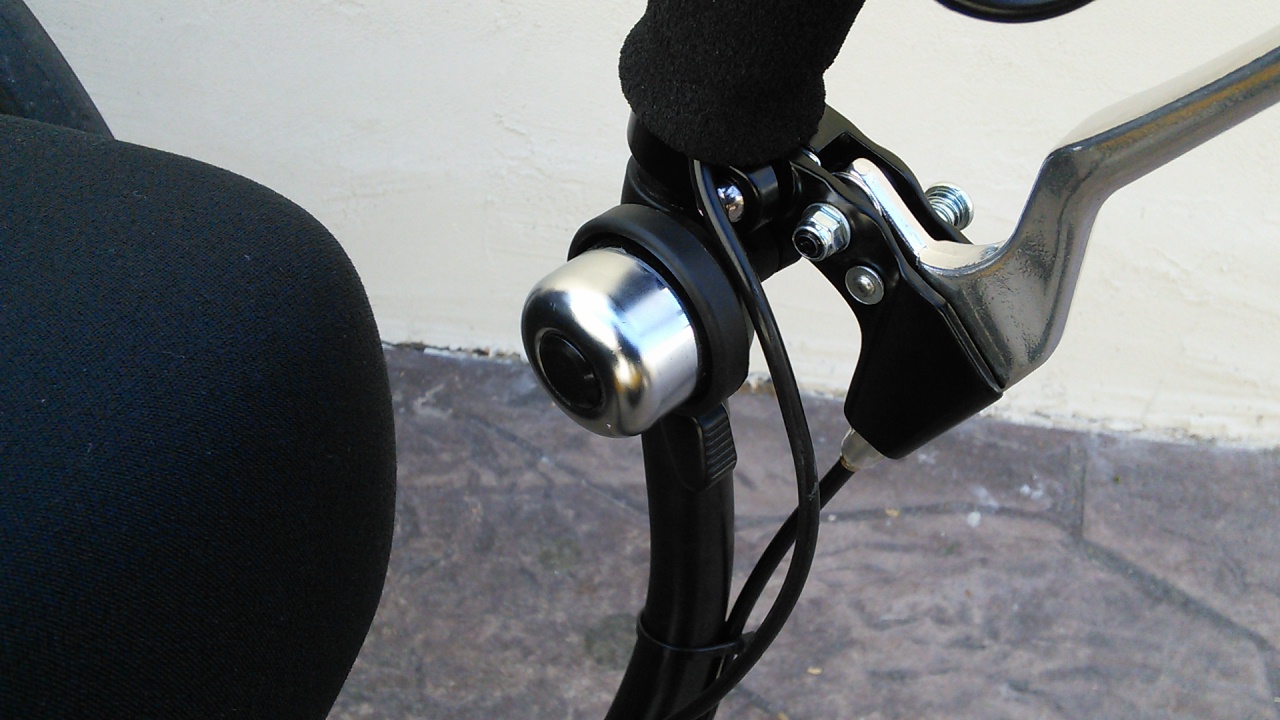 Incredibell Brass Duet Bell - Silver - You can never have too many safety features. Get attention on the road with the Incredibell Brass Duet. Mounts easily to your handlebar. -Dome Diameter: 33mm (1.3") -Fits handlebars with 21.7mm - 24mm (.86" - .95") outside diameters

---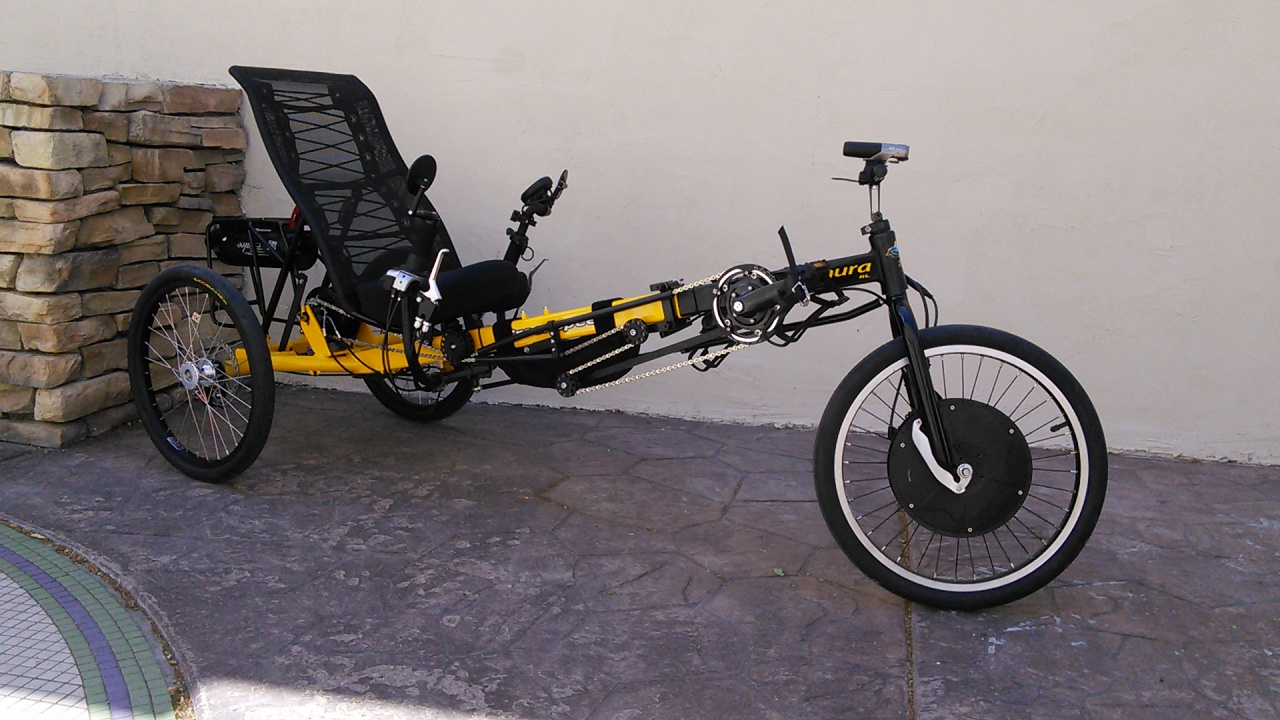 ---