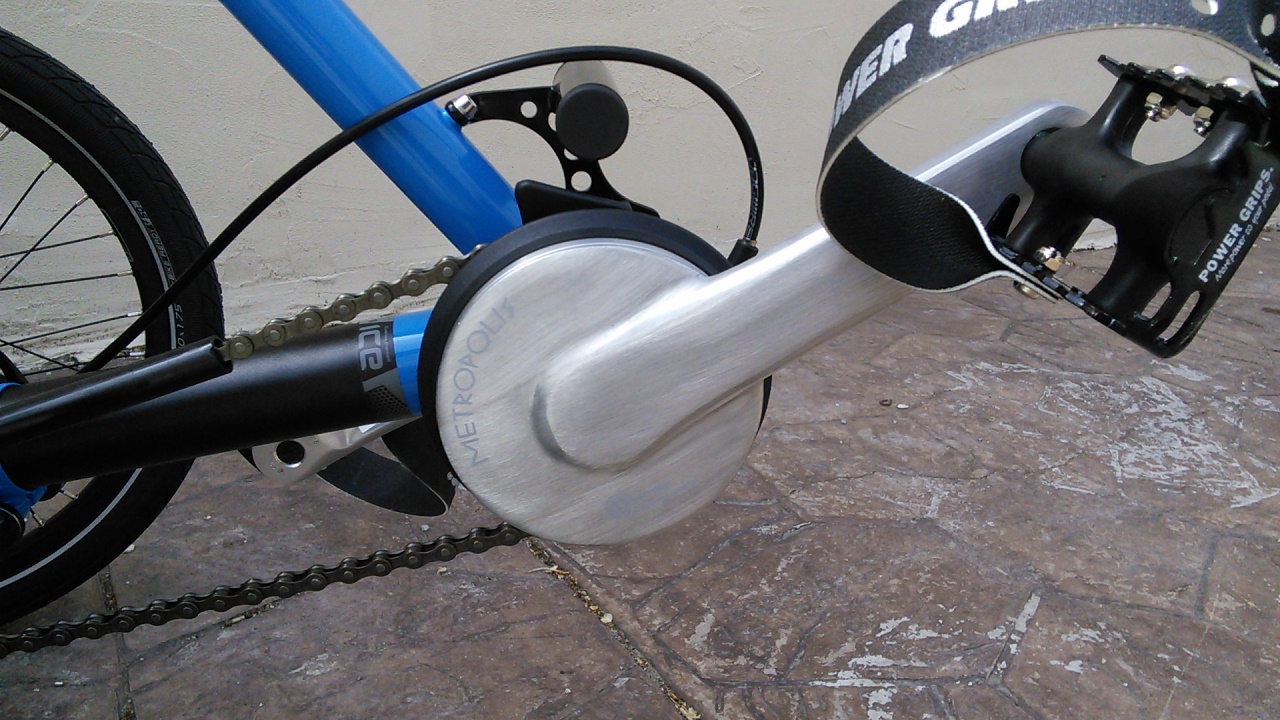 FSA Metropolis Patterson Crankset 28/45t 165mm - Silver
- -Provides a 1.6 to 1 gear ratio and shifts instantly under any load -Features die cast alloy crank arms and external bearing bottom bracket -8/9/10sp - Compatible with any twist or STI style of shifter
---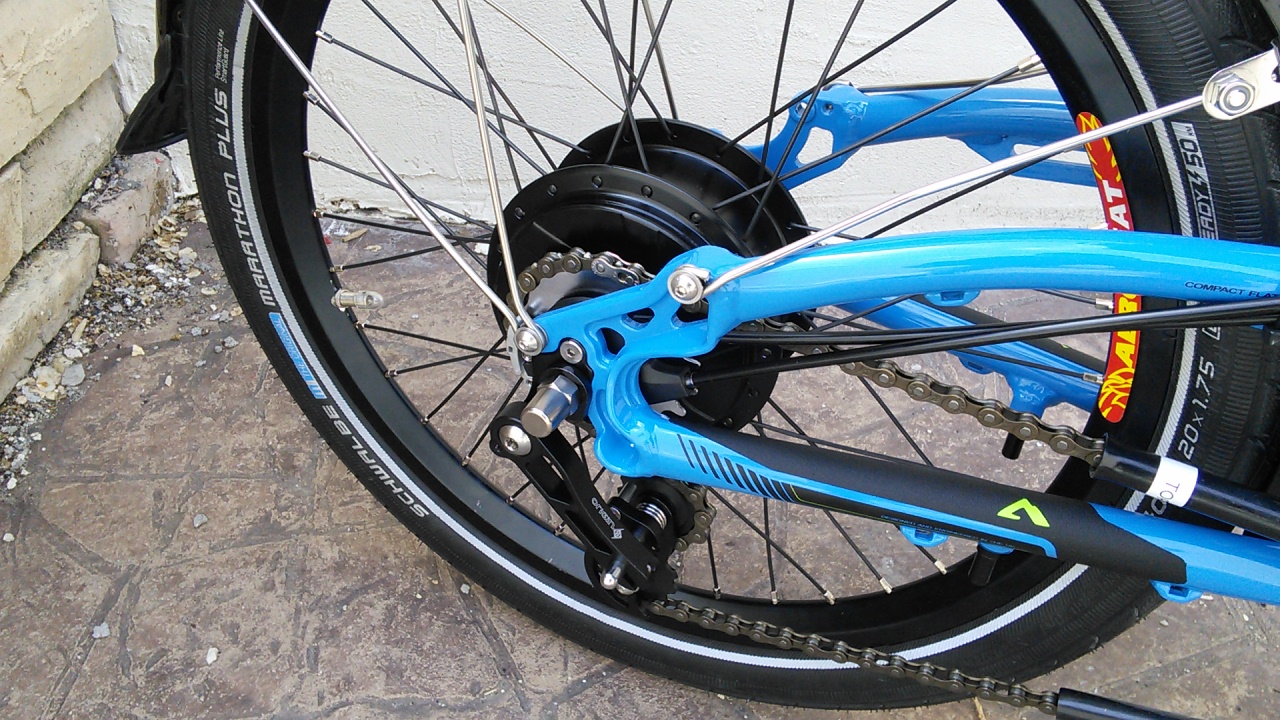 Enviolo CVP Heavy Duty Wheel Kit - 20x4.0 32H Fat Wheel - -Disc Brake Compatible -Enviolo CVP Heavy Duty Hub -Black Rim

---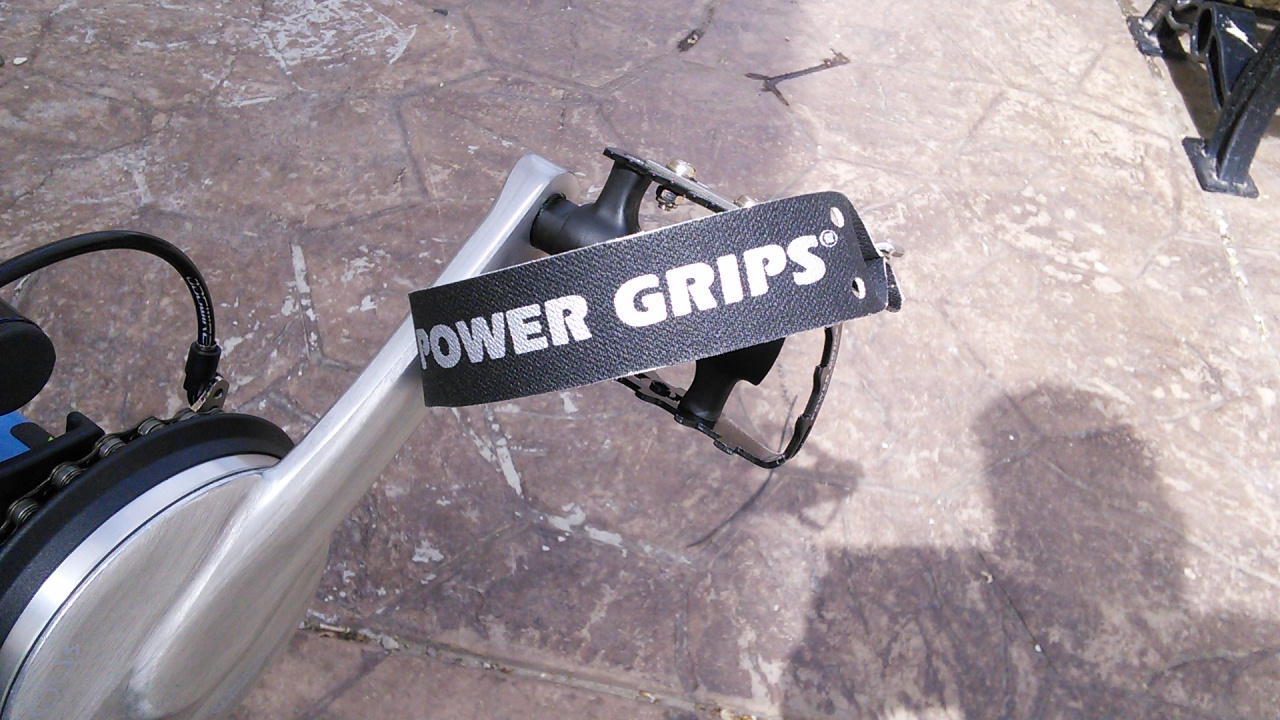 Power Grip Sport Pedal and Strap Set - Don't want to have your feet come off the pedals but don't want to wear special cycling shoes? Helping you avoid the hassle of special shoes, the Power Grip straps hold your feet securely on the pedals while wearing your favorite pair of sneakers. A favorite option on many recumbent bicycles and trikes. To use, just put your feet through the straps at an angle. When your foot straightens out the straps lock against your shoe. Simple and effective.

---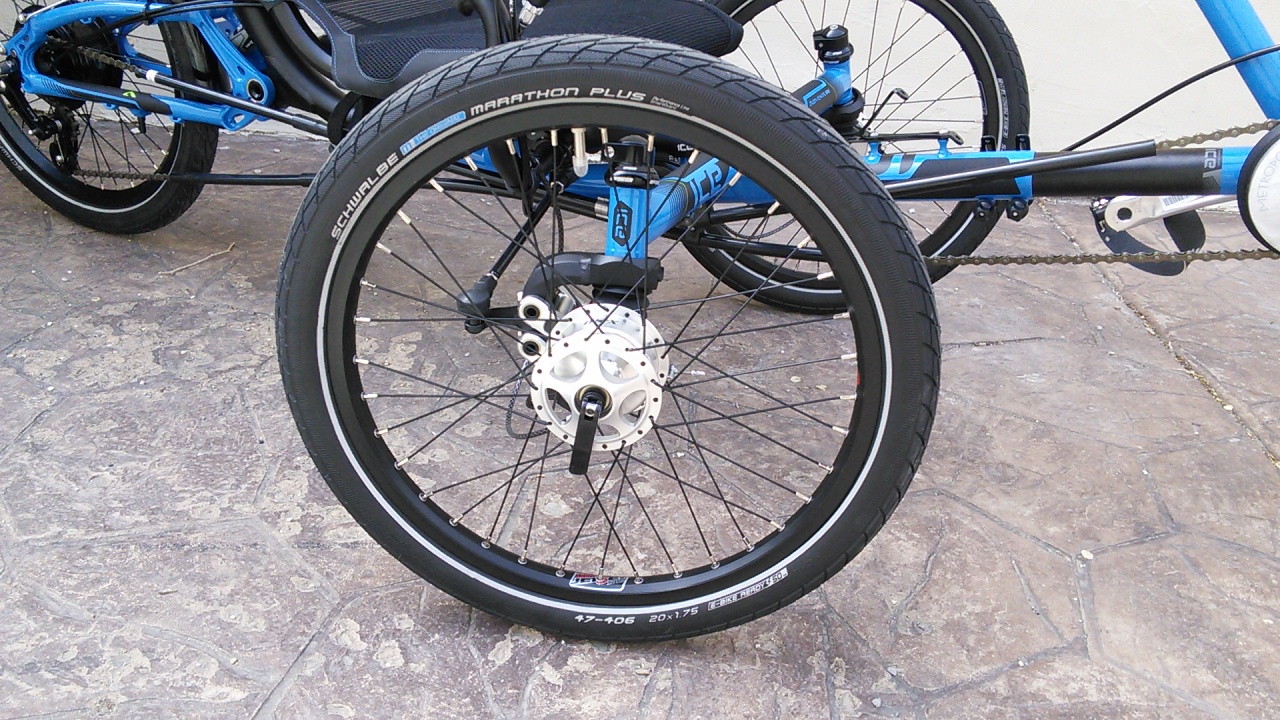 Schwalbe Marathon Plus 20x1.75 (47-406) HS440 Tire - The Marathon plus tire has a thick protective liner to keep foreign objects from reaching the tube. Schwalbe has a protection level 7 out of 7 for all Marathon Plus tires. This is our most popular tire by far because it's affordable and they will outlast any tire out there. You'll be surprised at how smooth and quiet they roll. -WIRE BEAD -PSI: 50-70

---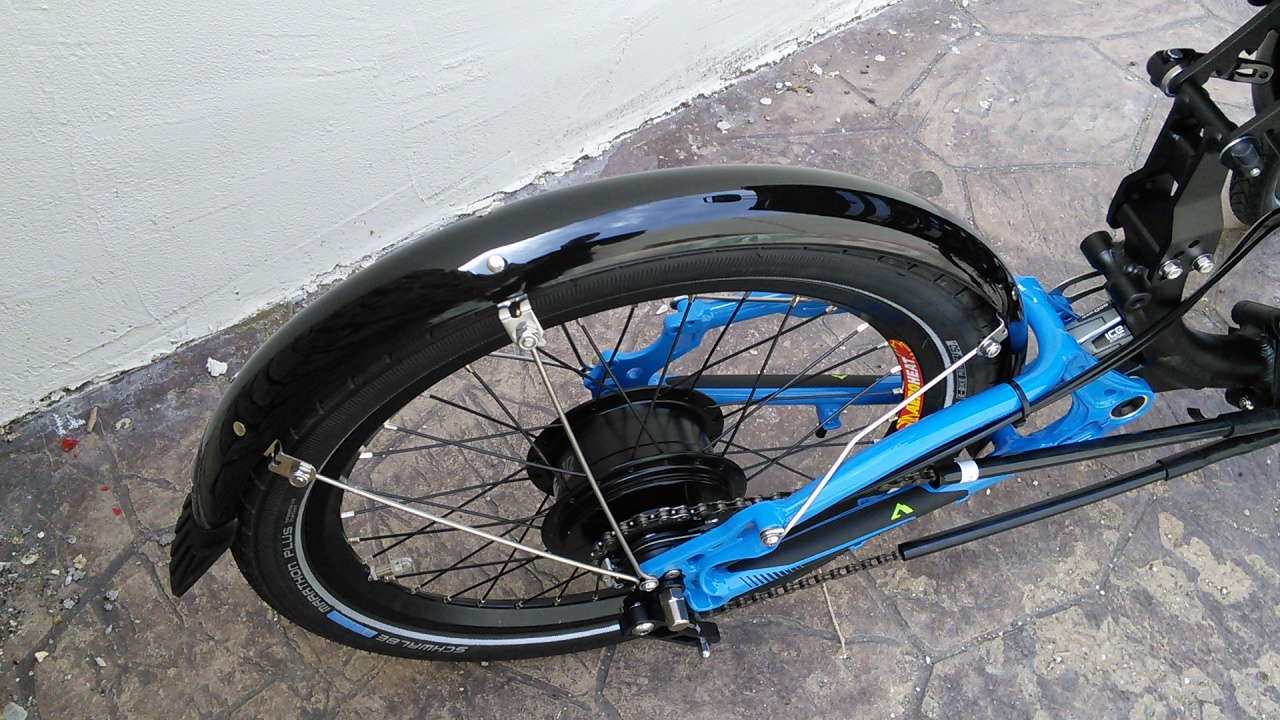 ICE 20in Rear Mudguard - For those who would like to prevent spray from the rear wheel getting onto other riders following close behind we offer this full wrap mudguard. This mudguard is also quick release and does not limit the folding function. It has been designed to allow the use of the optional rear disc brake and is adjustable for up to 50mm tires. It is also compatible with a Rohloff hub if one is fitted.

---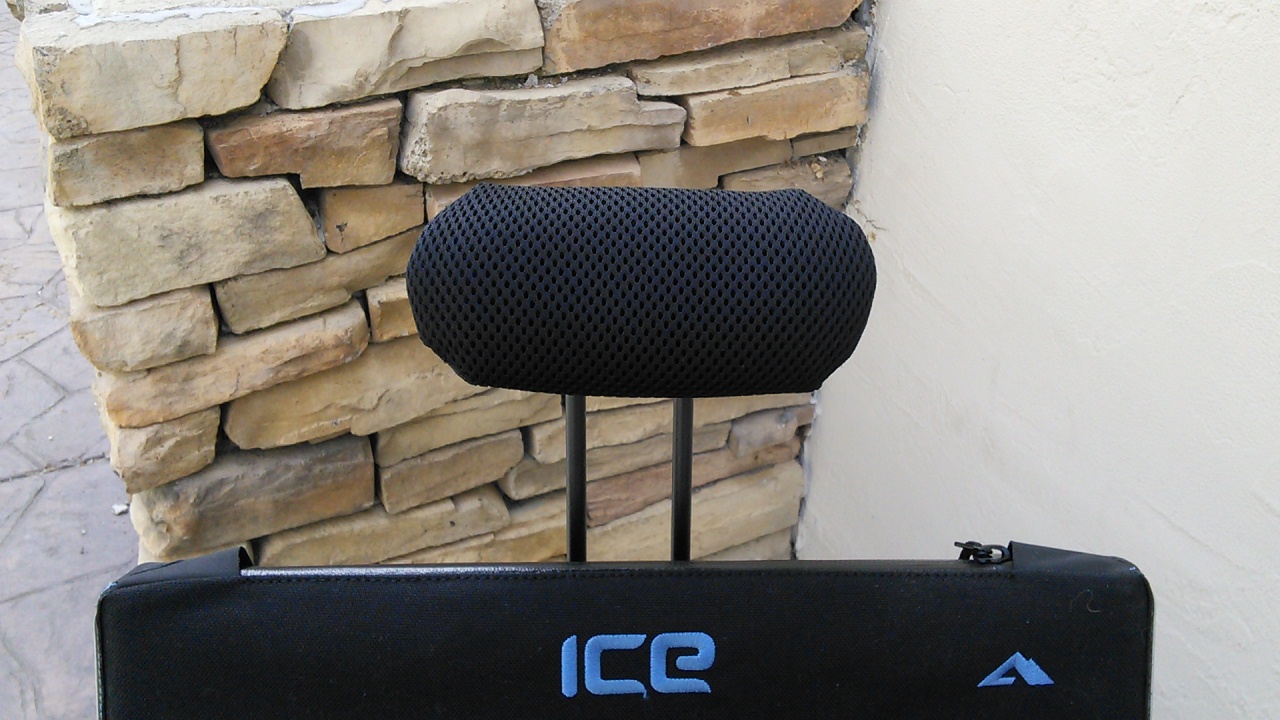 ICE Adjustable Neck Rest - For Ergo-Flow Mesh Seat - Fully adjustable for height and angle, removable padded cover. Very comfortable going up hills especially when the trike is set to a more reclined seat angle. Also a nice feature when relaxing at a standstill.

---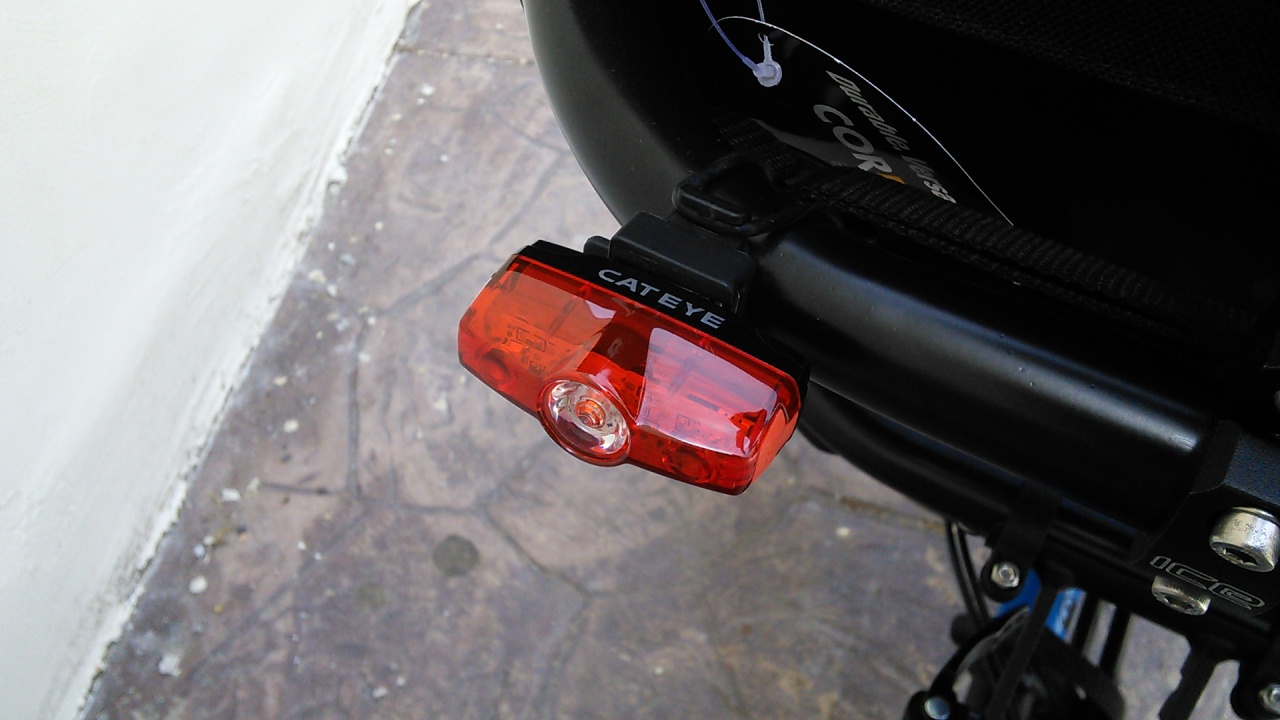 CatEye Rapid Mini Rechargeable Safety Taillight - The smallest member of the Rapid family packs a mighty punch. Features: Upgraded 25 Lumen Output. Rechargeable Li-ion Battery. Low-Battery Indicator. Battery Auto-Save. Modes/Run Time: -Constant: Approx. 3 Hours -Flashing: Approx. 30 Hours -Rapid: Approx. 5 Hours -Pulse: Approx. 20 Hours -Charge Time: Approx. 2 Hours Via Micro USB

---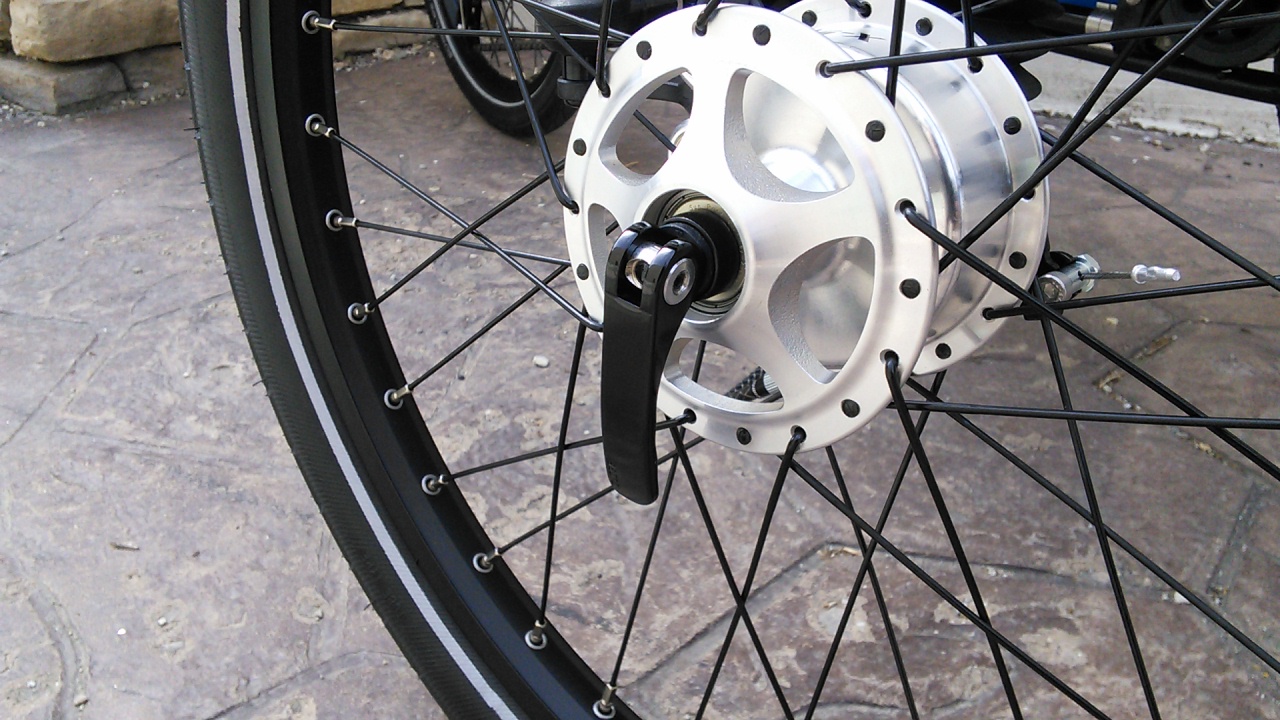 ICE Quick Release Kit - DISC brakes - If you would like to be able to fold your ICE trike without any tools, the ICE quick release kit for enhanced tool-less folding / split down would be perfect.

---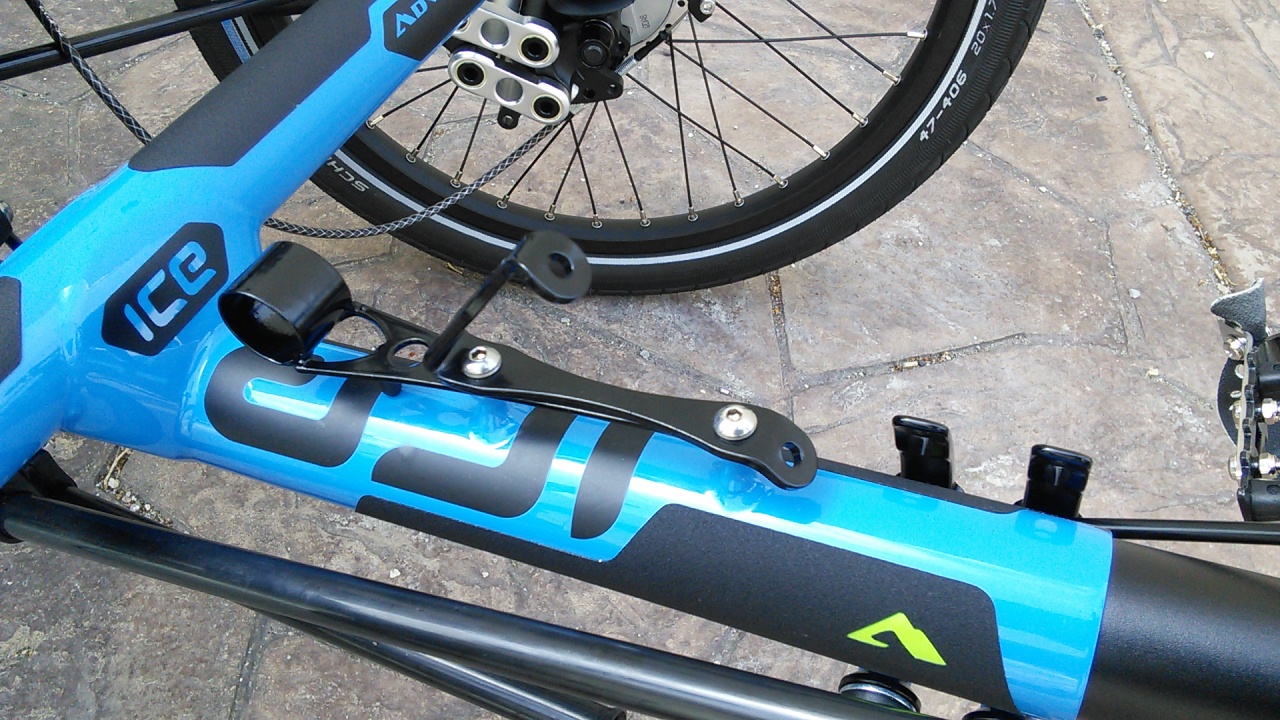 ICE Bottle Cage Riser - The bottle cage riser is custom built by ICE to ensure easy access to your water bottle. The bottle riser mount fits directly in-front of the rider and raises the angle of the bottle cage allowing the cage to be fitted facing the rider. This means that the bottle can be extracted in the laid back position and by pulling towards the rider. Some bottle cages wont work in conjunction with the ICE Bottle Cage Riser.(Bottle cage not included)

---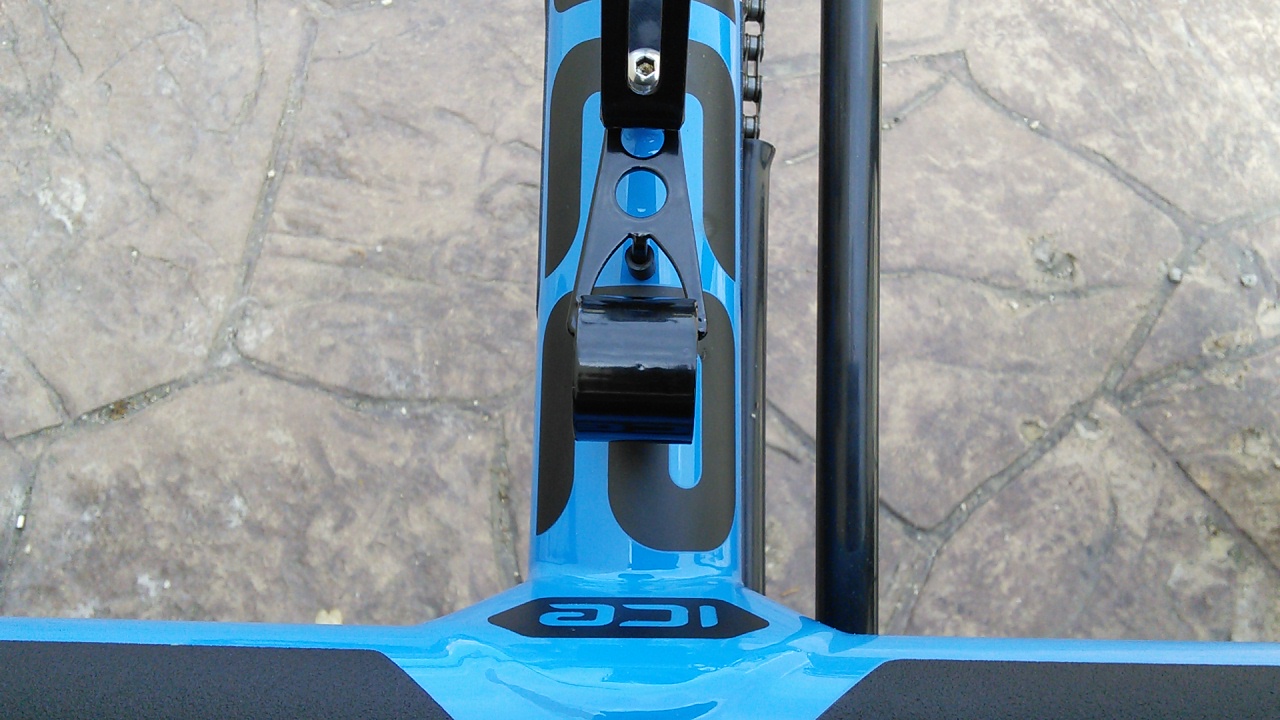 ICE Computer Display Mount - ***ICE IS OUT. As of 9-3-20. 20 on backorder as of 10-30-20*** To allow easy fitting of the computer head unit if the mirror fixing position is not desirable. The mount is removable and is fitted to the bottle boss mounts on the top of the main frame (a bottle cage and bottle can also be fitted at the same time)

---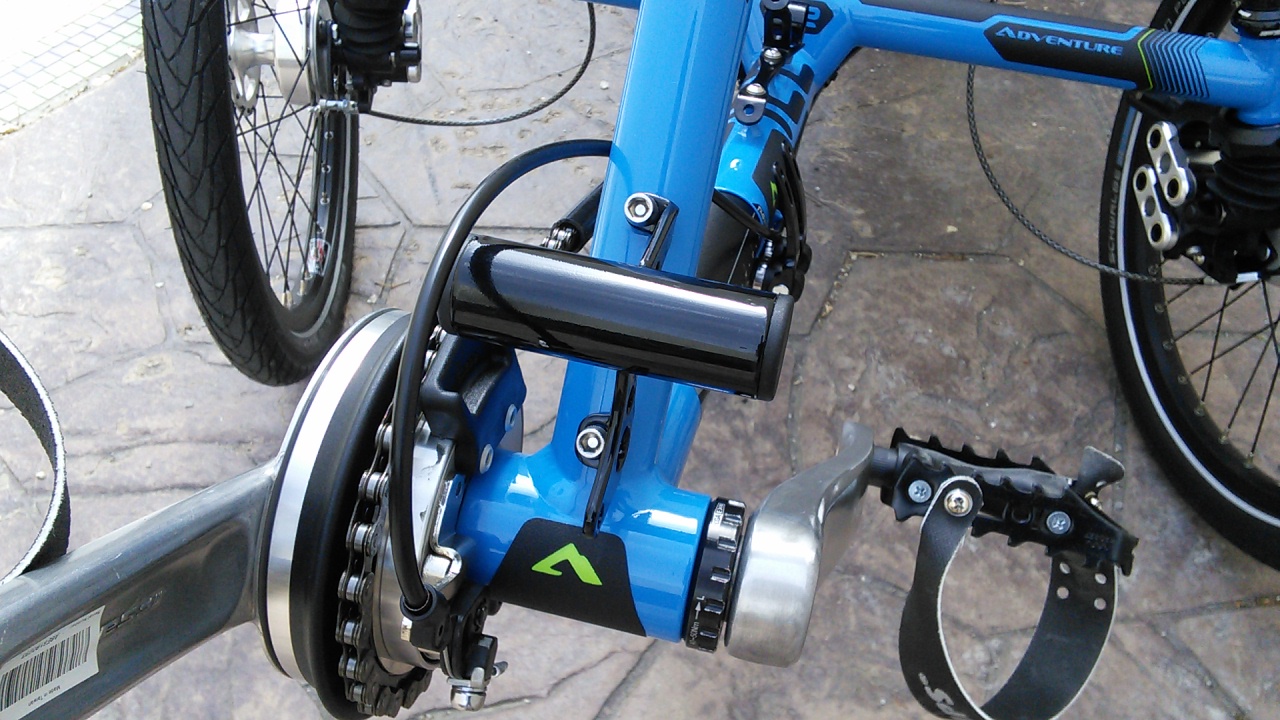 ICE Bolt On Front Light Mount - This is a quick and sturdy fix to mount a headlight to your front derailleur post. It's easy to install and will stay securely in place as you ride.

---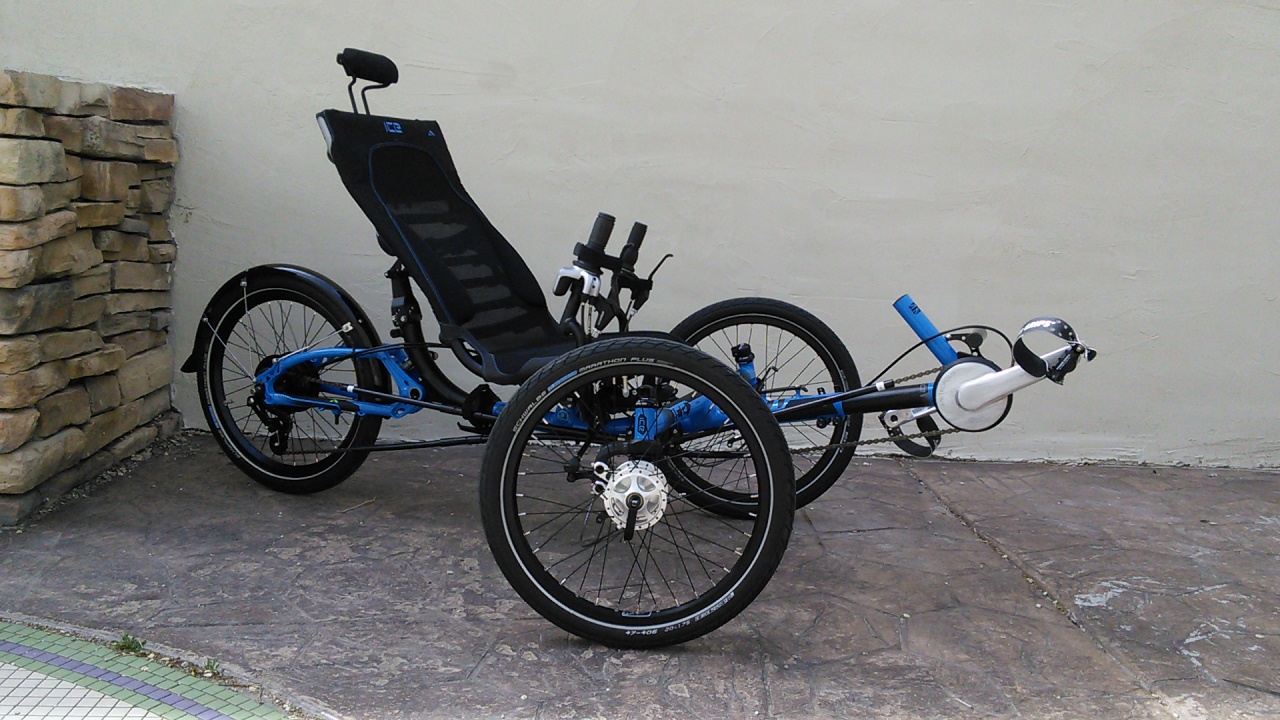 ---