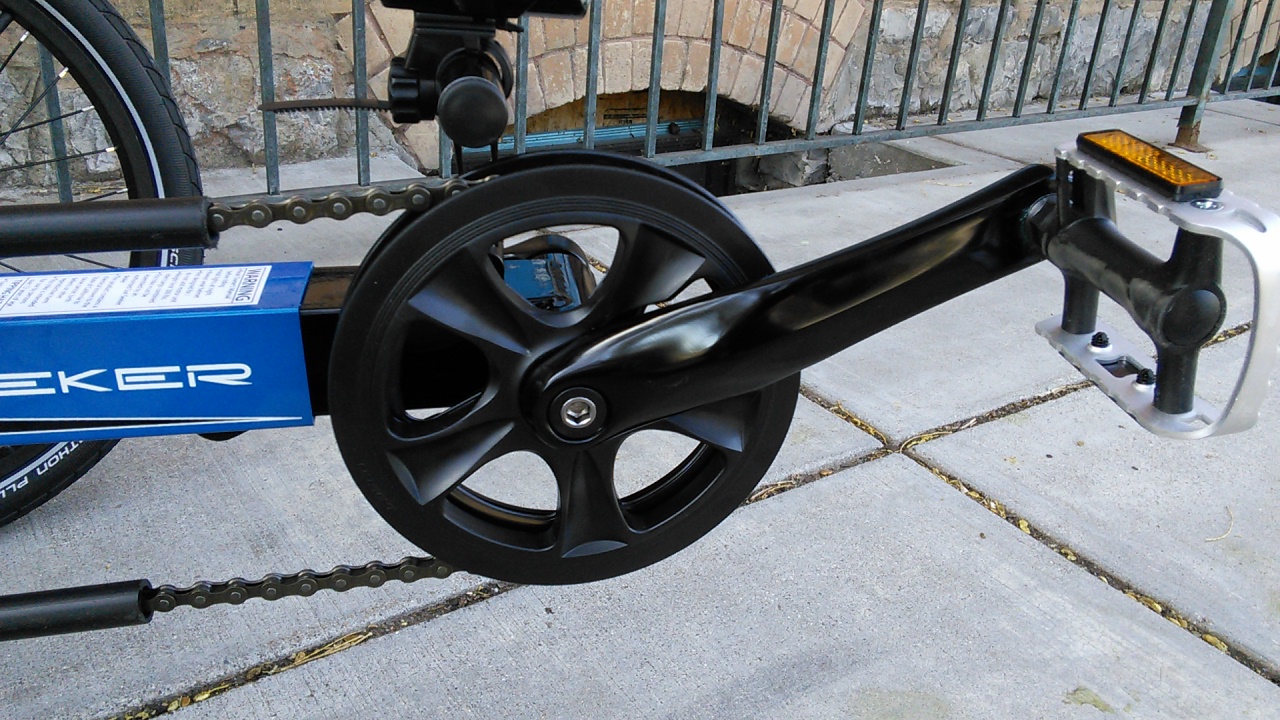 Lasco 38T Single Crank 170mm
- Comes stock on the SunSeeker Eco Tad.
---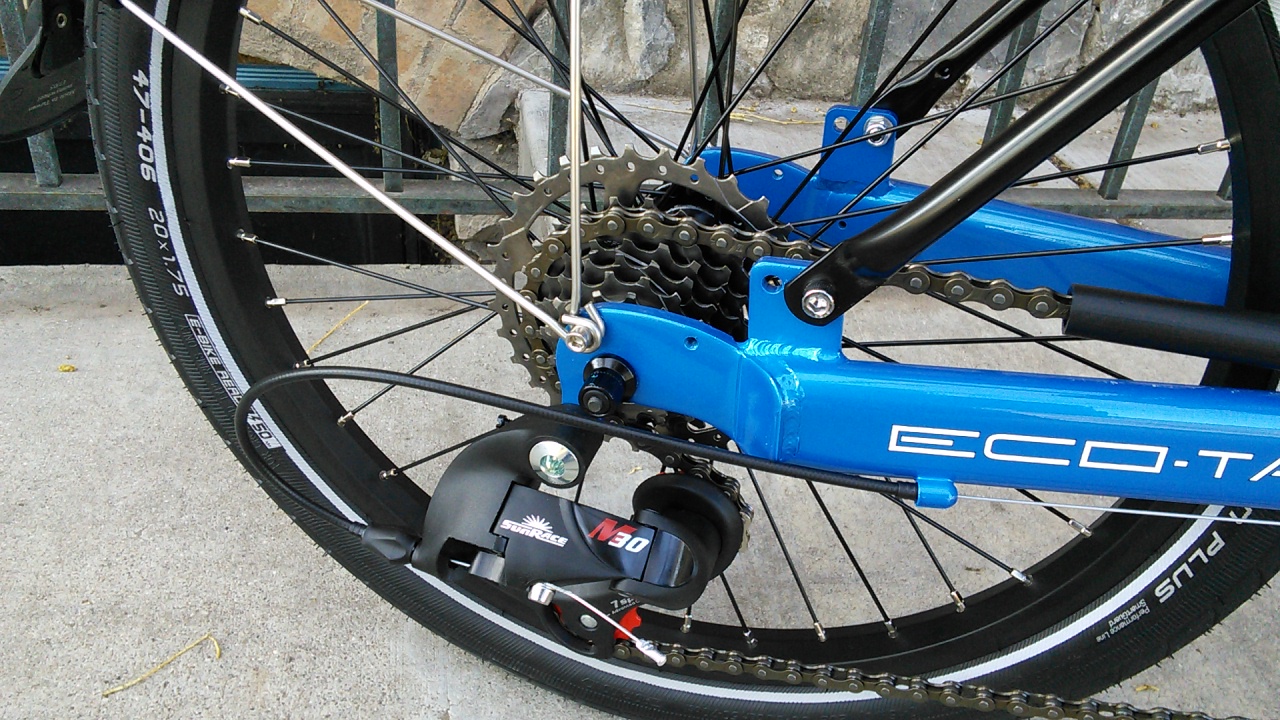 SunRace M30 7-Speed Direct Fit Rear Derailleur - -6/7-speed MTB rear derailleur -Engineered polymer and steel construction -Direct mount with optional hanger included -SHIMANO Equivalent RD-TY21 / RD-A070

---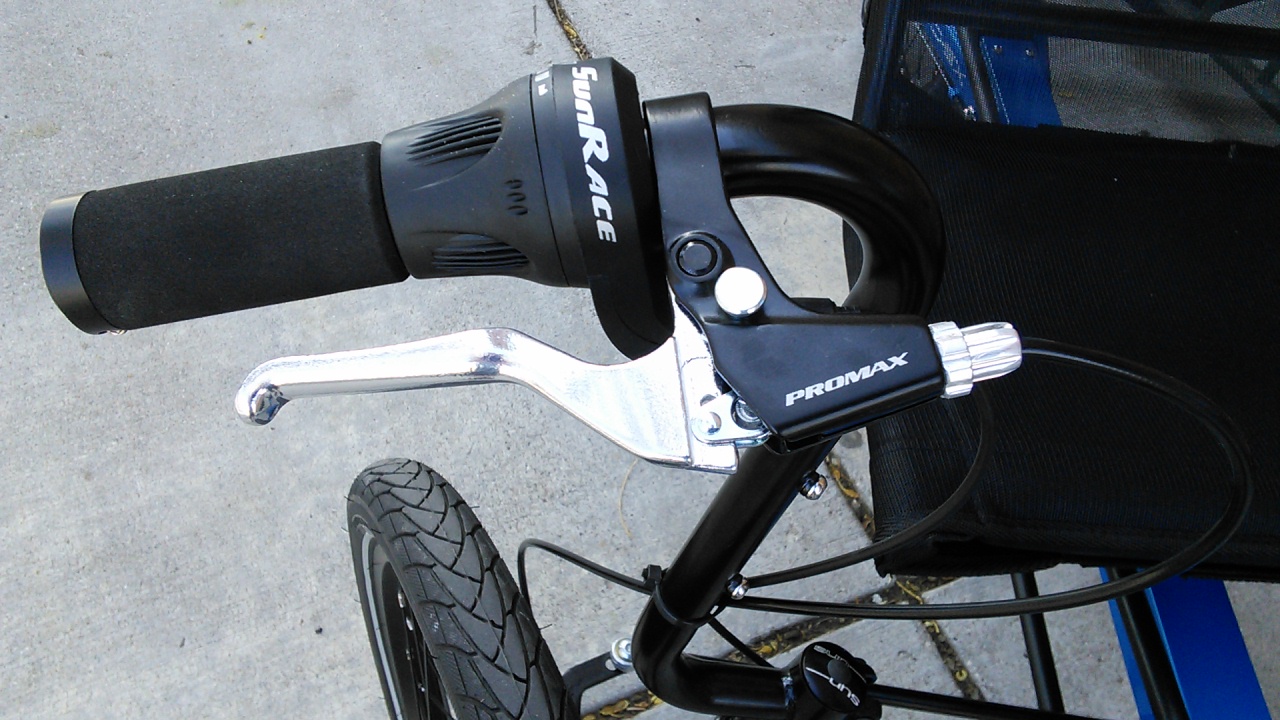 SunLite Locking Brake Lever Set - These locks act as parking brakes and replace having to use parking straps. Forget worrying about your trike rolling away, especially with two locking brakes instead of just one.

---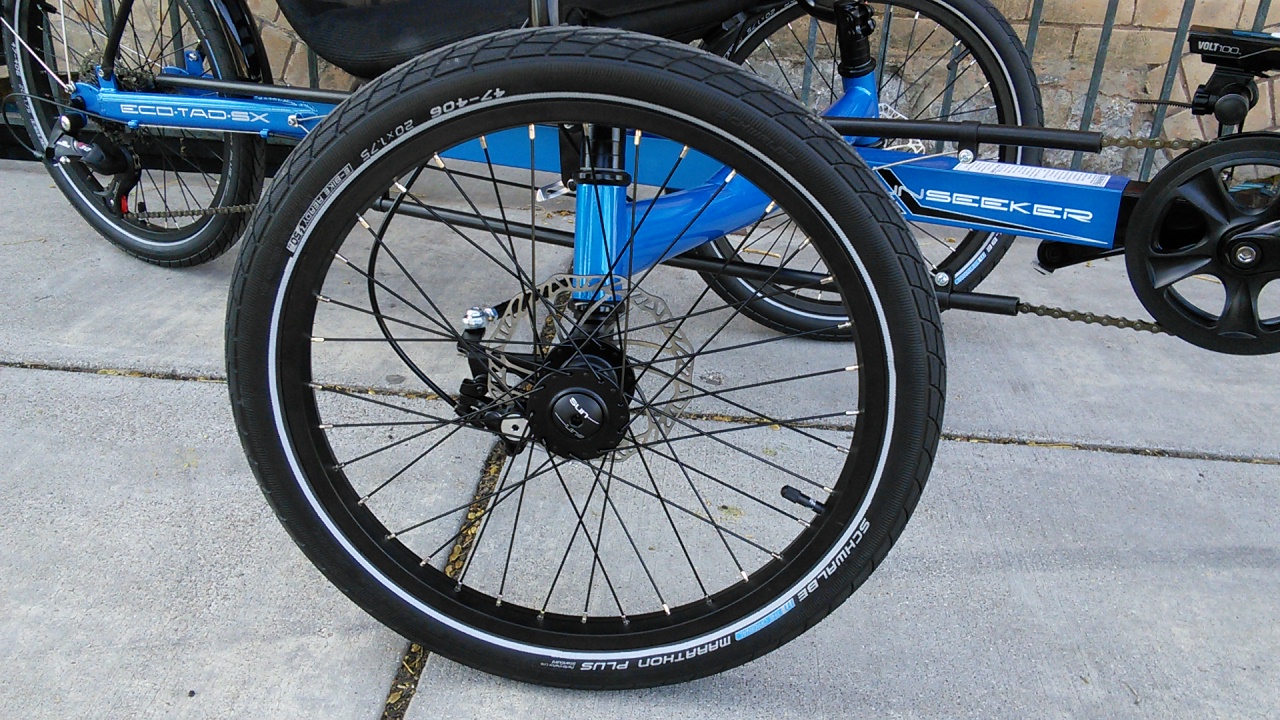 Schwalbe Marathon Plus 20x1.75 (47-406) HS440 Tire - The Marathon plus tire has a thick protective liner to keep foreign objects from reaching the tube. Schwalbe has a protection level 7 out of 7 for all Marathon Plus tires. This is our most popular tire by far because it's affordable and they will outlast any tire out there. You'll be surprised at how smooth and quiet they roll. -WIRE BEAD -PSI: 50-70

---
---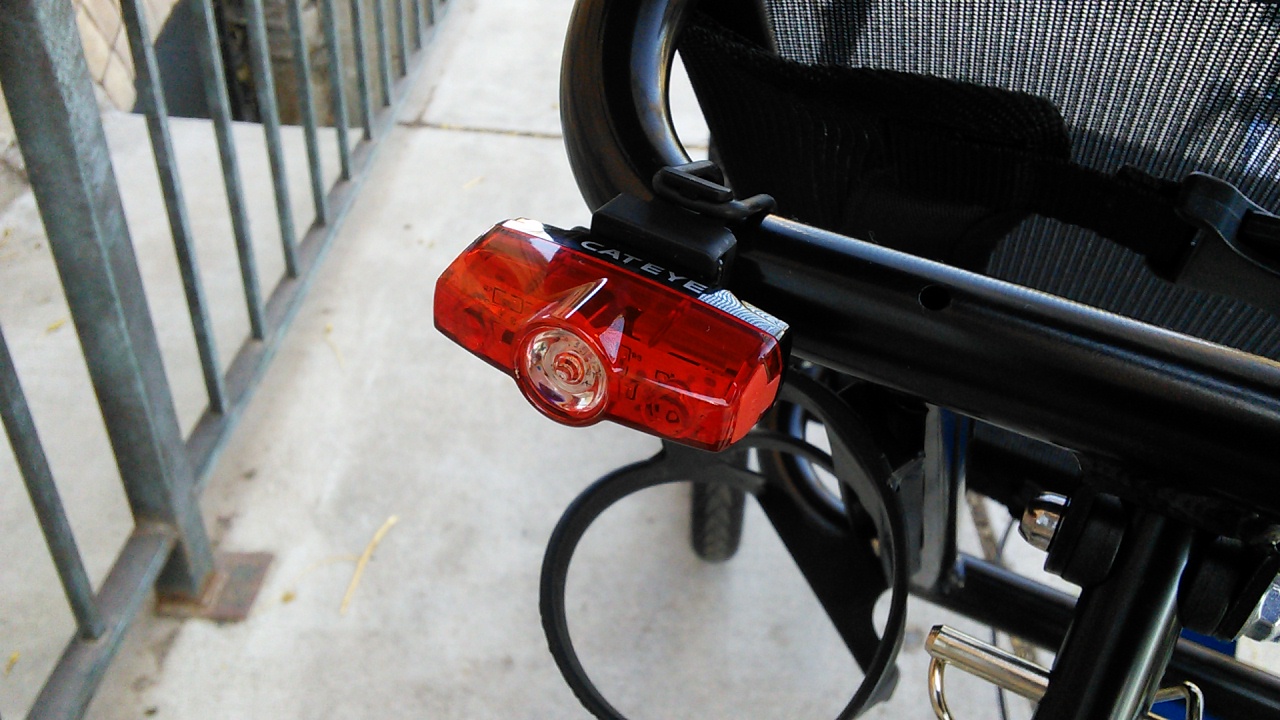 CatEye Rapid Mini Rechargeable Safety Taillight - The smallest member of the Rapid family packs a mighty punch. Features: Upgraded 25 Lumen Output. Rechargeable Li-ion Battery. Low-Battery Indicator. Battery Auto-Save. Modes/Run Time: -Constant: Approx. 3 Hours -Flashing: Approx. 30 Hours -Rapid: Approx. 5 Hours -Pulse: Approx. 20 Hours -Charge Time: Approx. 2 Hours Via Micro USB

---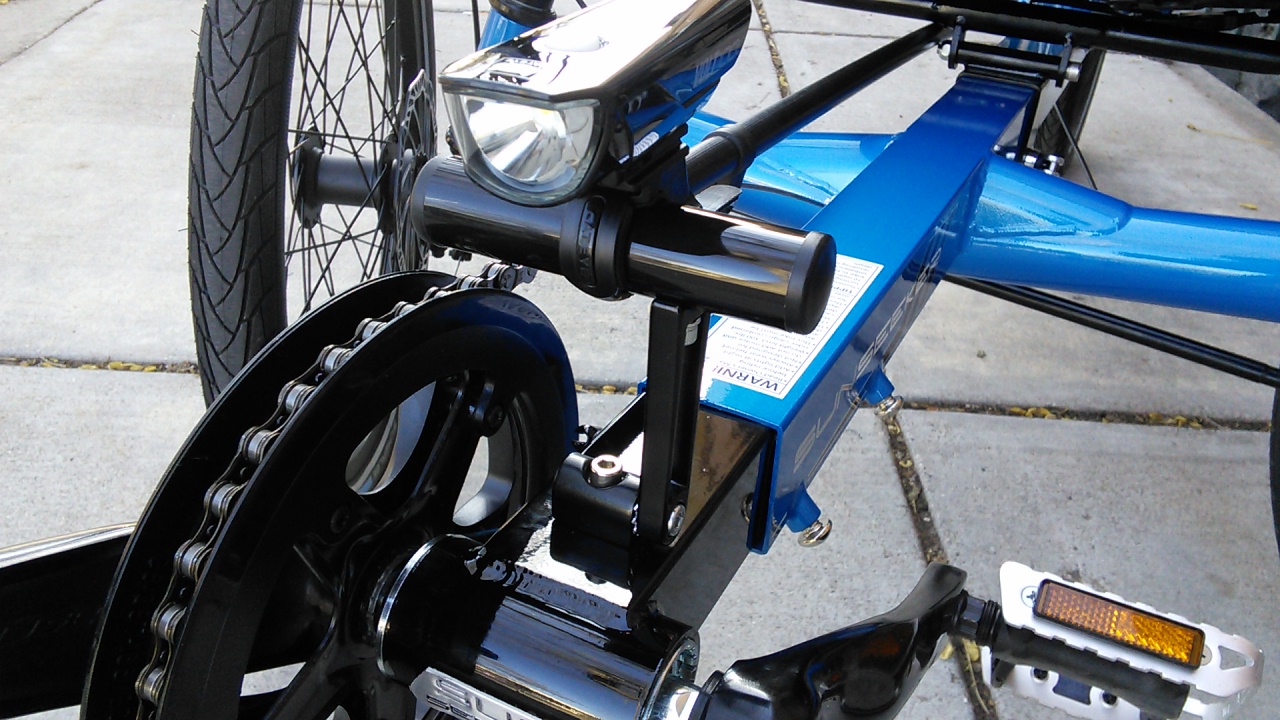 Minoura SwingGrip Accessory Mount Holder - The Minoura SwingGrip is a favorite accessory for recumbent bicycles and tadpole trikes. The most popular use is to mount it on the derailleur post on the recumbent trike boom. An easy way to add headlights or a computer display.

---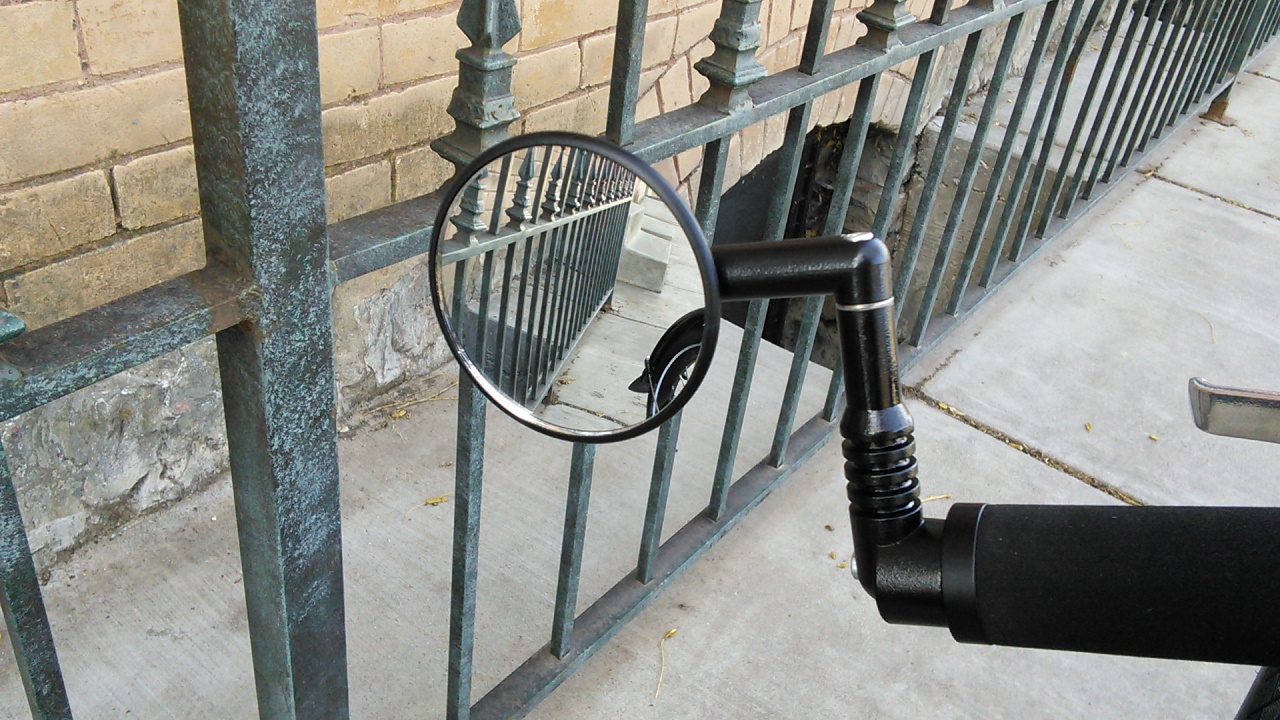 Mirrycle Mirror - The Mirrycle Mirror is by far the most popular mirror for recumbent trikes. It is well made, attaches to any 7/8in tube or handlebar and is easily adjustable. This is an essential safety item for anyone riding a recumbent bike or trike on the street.

---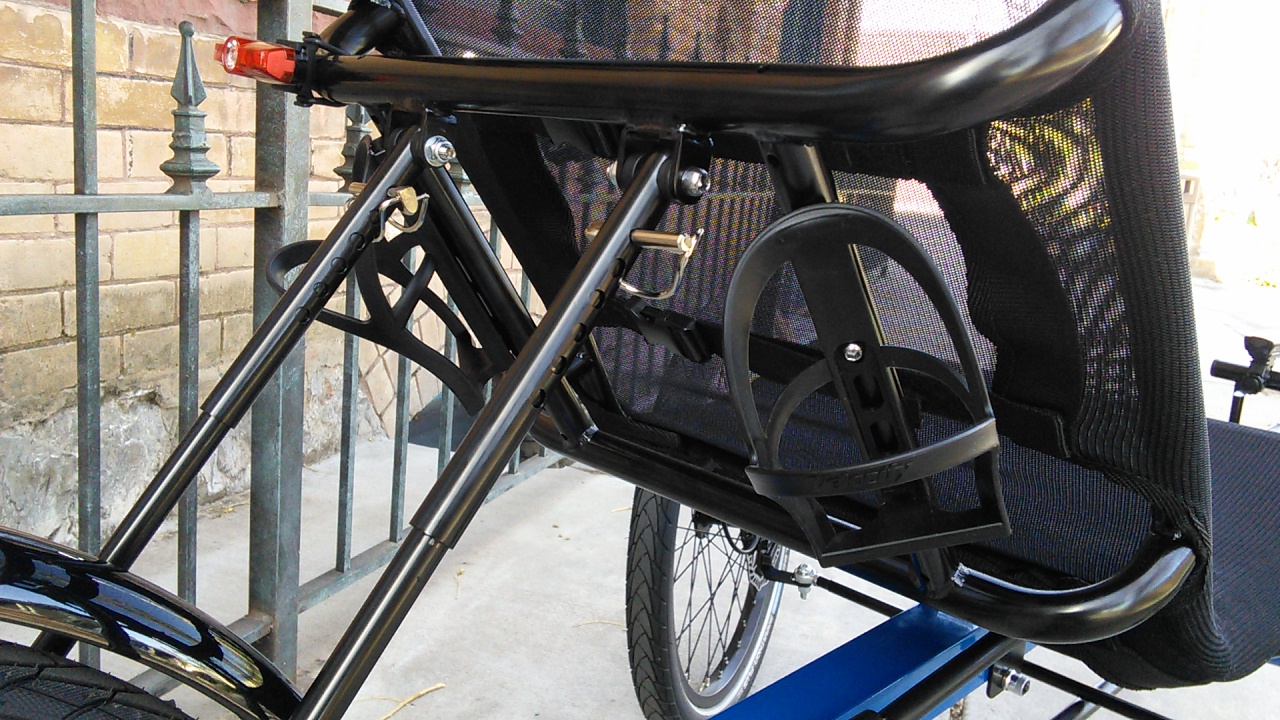 Velocity Bottle Trap Water Bottle Cage - Black - The Velocity water bottle cage is lighter than your average metal cage, and it's more effective in keeping your bottle with you. Featuring a more enclosed design, this cage is great for Recumbents that have a bad habit of throwing bottles out of standard cages.

---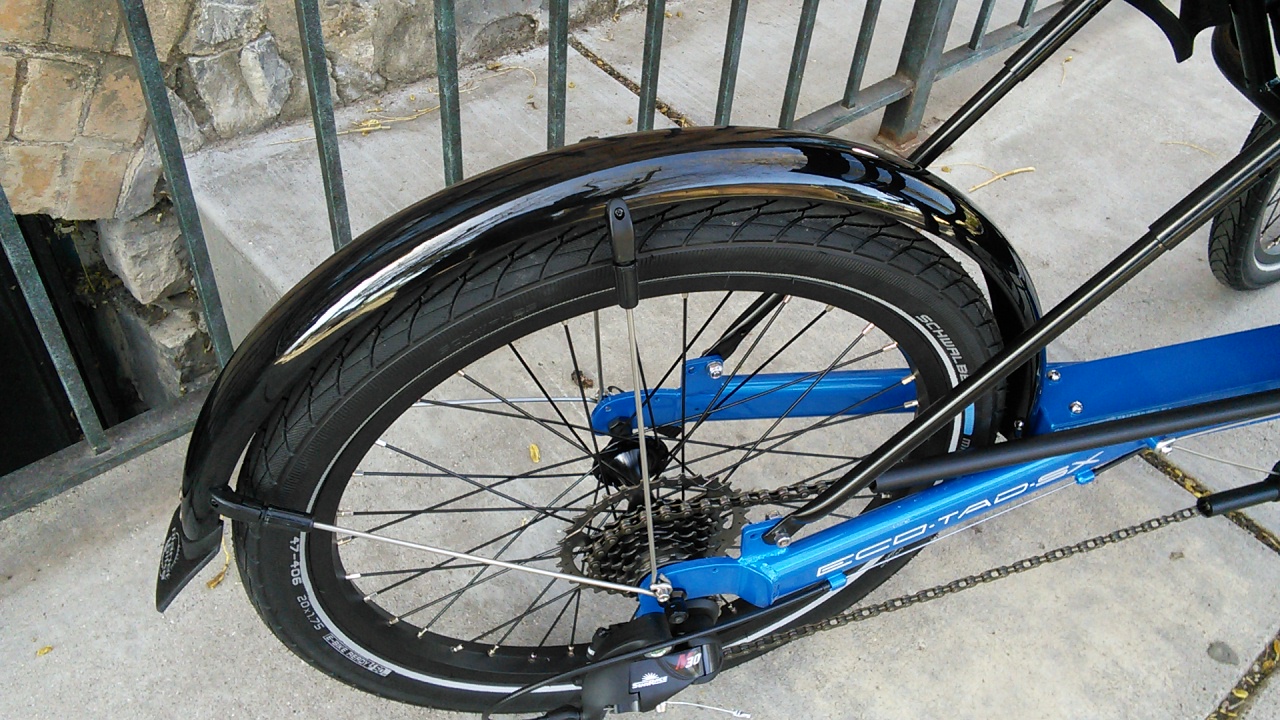 *N/A* Planet Bike 20in Rear Fender with Release Tabs - The planet bike rear fender is a universal fit fender designed for use with almost all 20" rear wheeled recumbent trikes. (NOT COMPATIBLE WITH ICE OR KMX)

---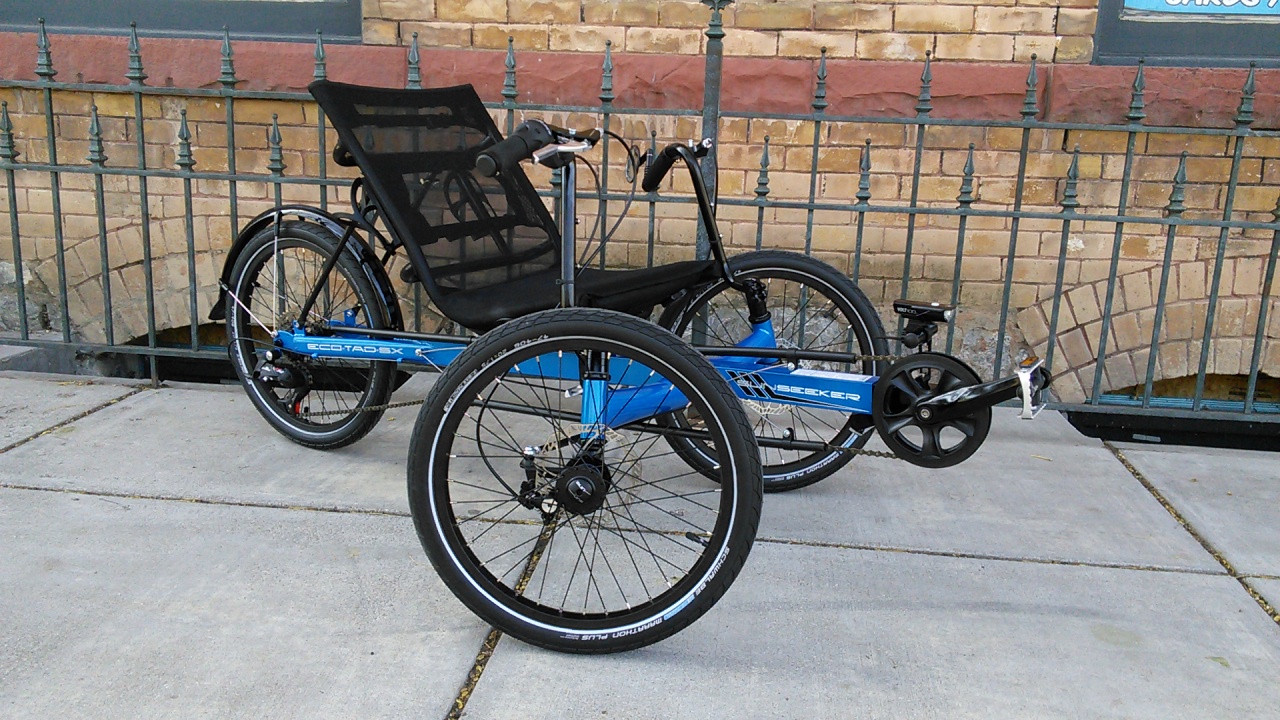 ---