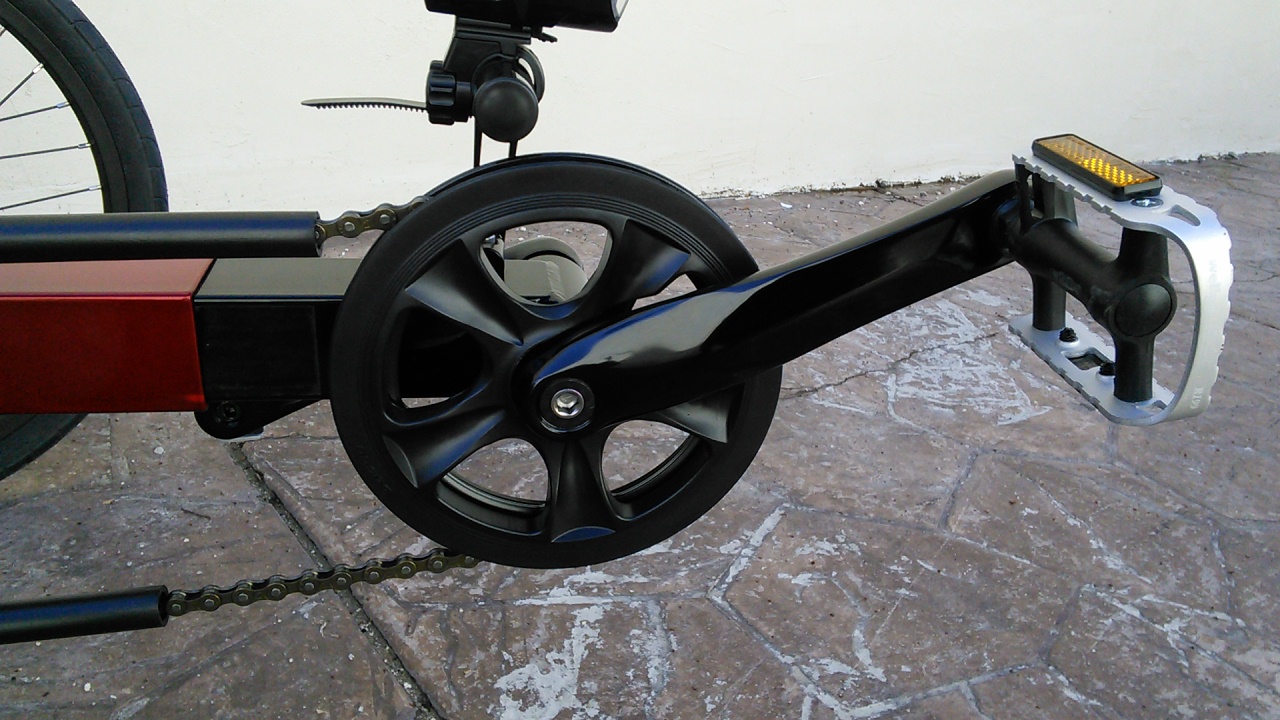 Lasco 38T Single Crank 170mm
- Comes stock on the SunSeeker Eco Tad **THIS ITEM IS STOCKED FOR WARRANTY REPAIR. PLEASE CONTACT A JBI SALES REP FOR ASSISTANCE**
---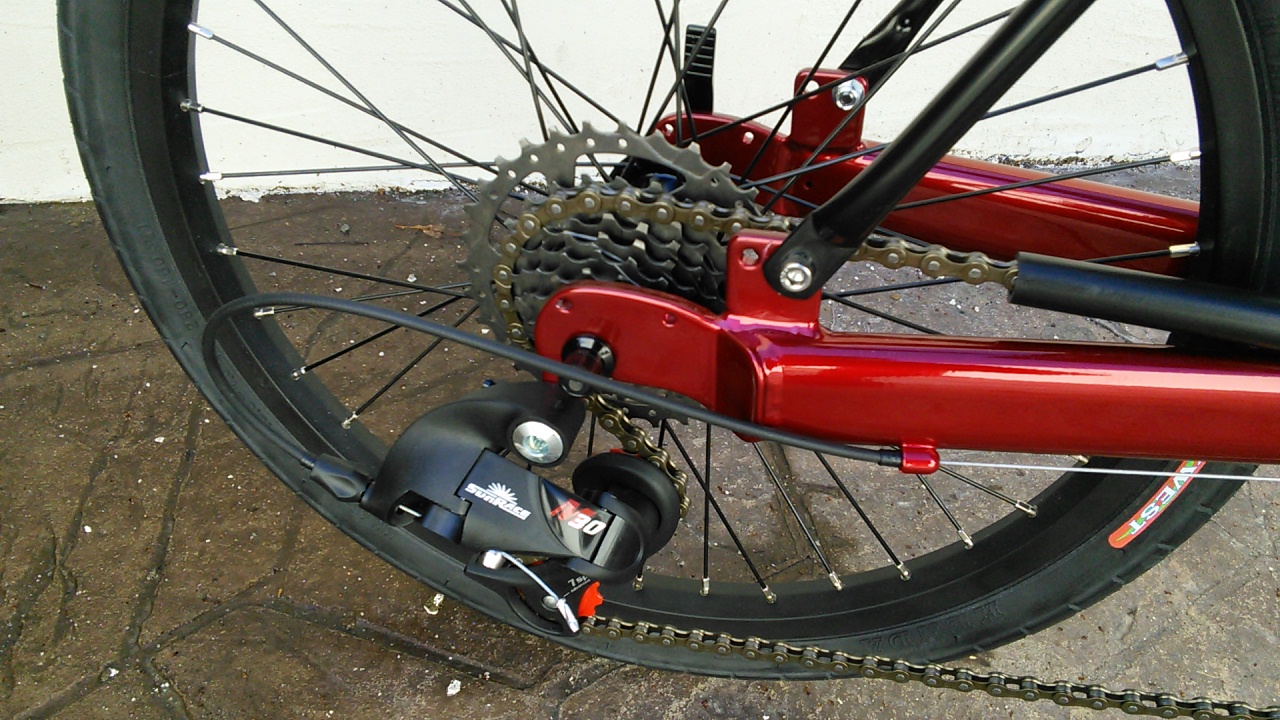 SunRace M30 7-Speed Direct Fit Rear Derailleur - SunRace M30 7-Speed Direct Fit Rear Derailleur Comes stock on Eco Tad SX Tadpole Trikes

---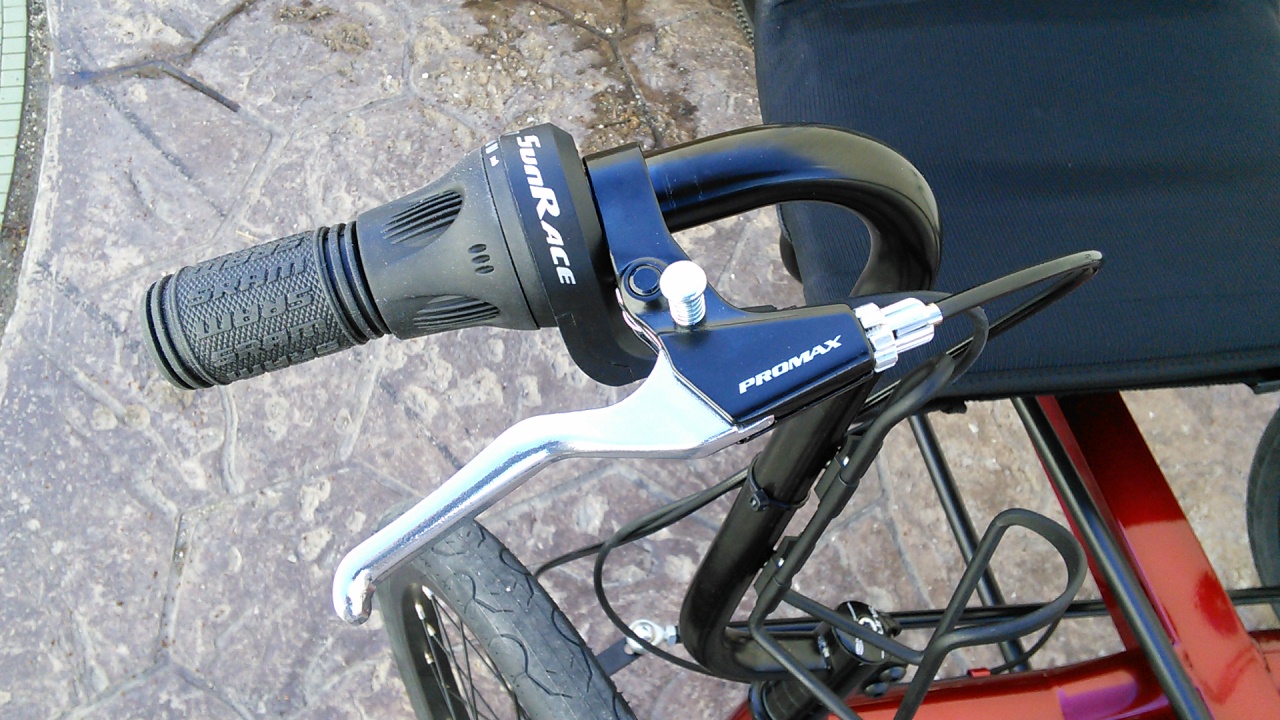 SunLite Locking Brake Lever Set - These locks act as parking brakes and replace having to use parking straps. Forget worrying about your trike rolling away, especially with two locking brakes instead of just one.

---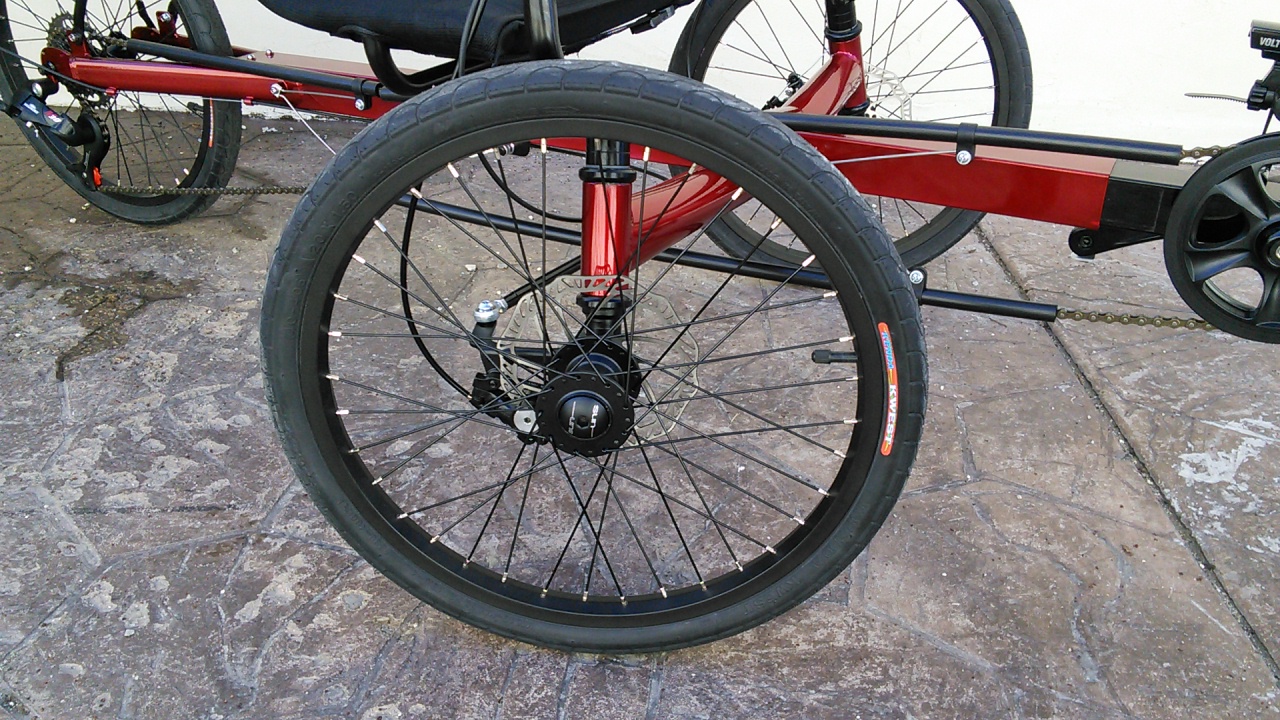 Kenda Kwest 20x1.5 Tire - These tires come stock on Sun Eco Tad Trikes. SALE PRICE

---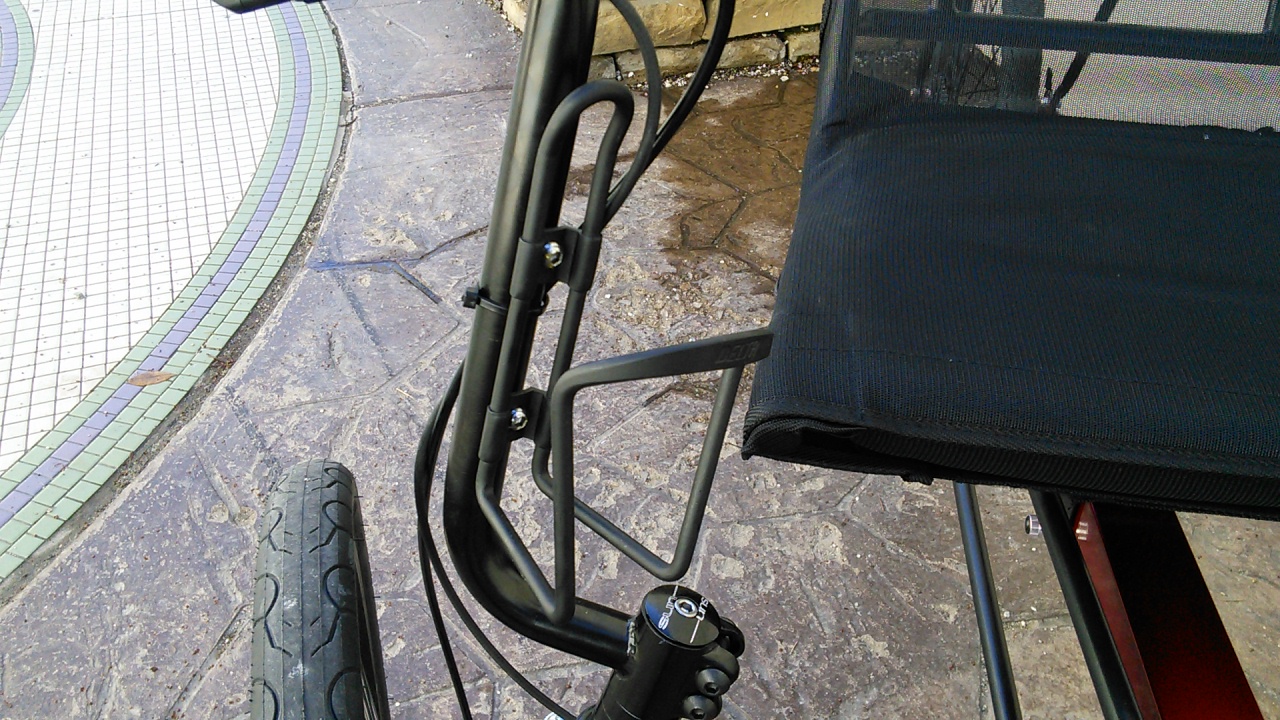 Delta Alloy Cage - -Rigid aluminum construction with welded seams for additional strength -Weighs only 62.5 grams

---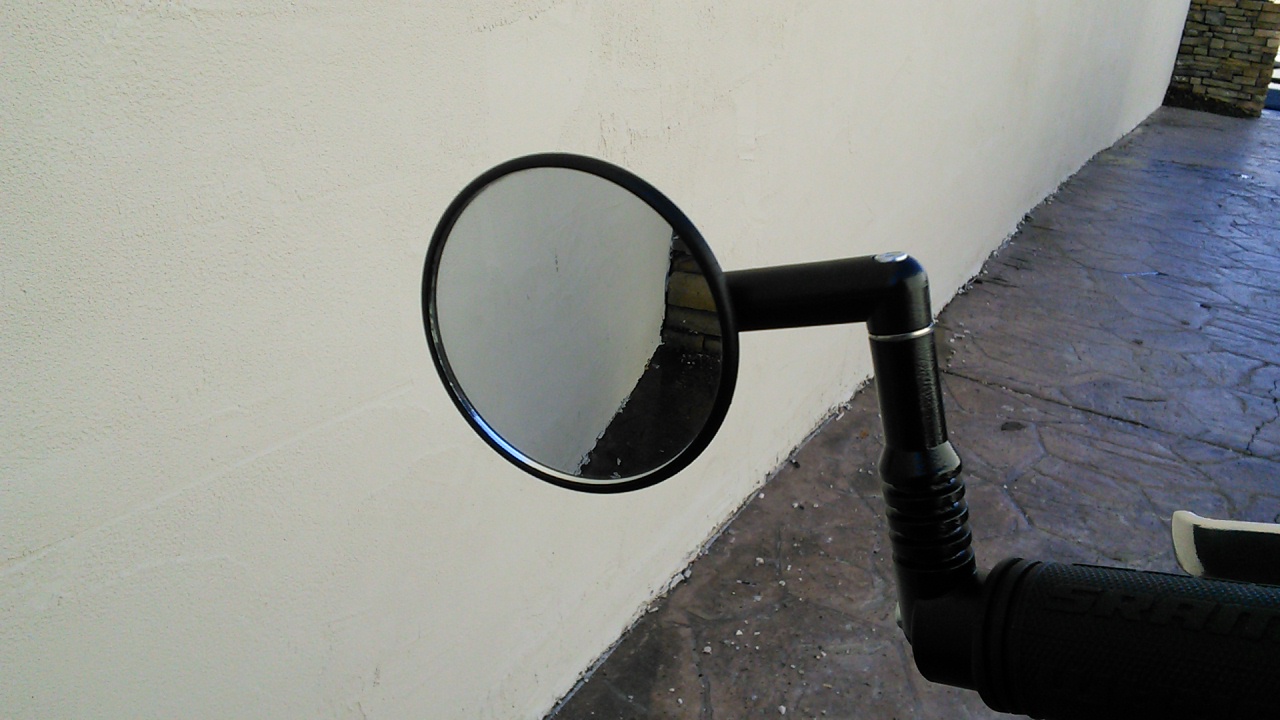 Mirrycle Mirror - The Mirrycle Mirror is by far the most popular mirror for recumbent trikes. It is well made, attaches to any 7/8in tube or handlebar and is easily adjustable. This is an essential safety item for anyone riding a recumbent bike or trike on the street.

---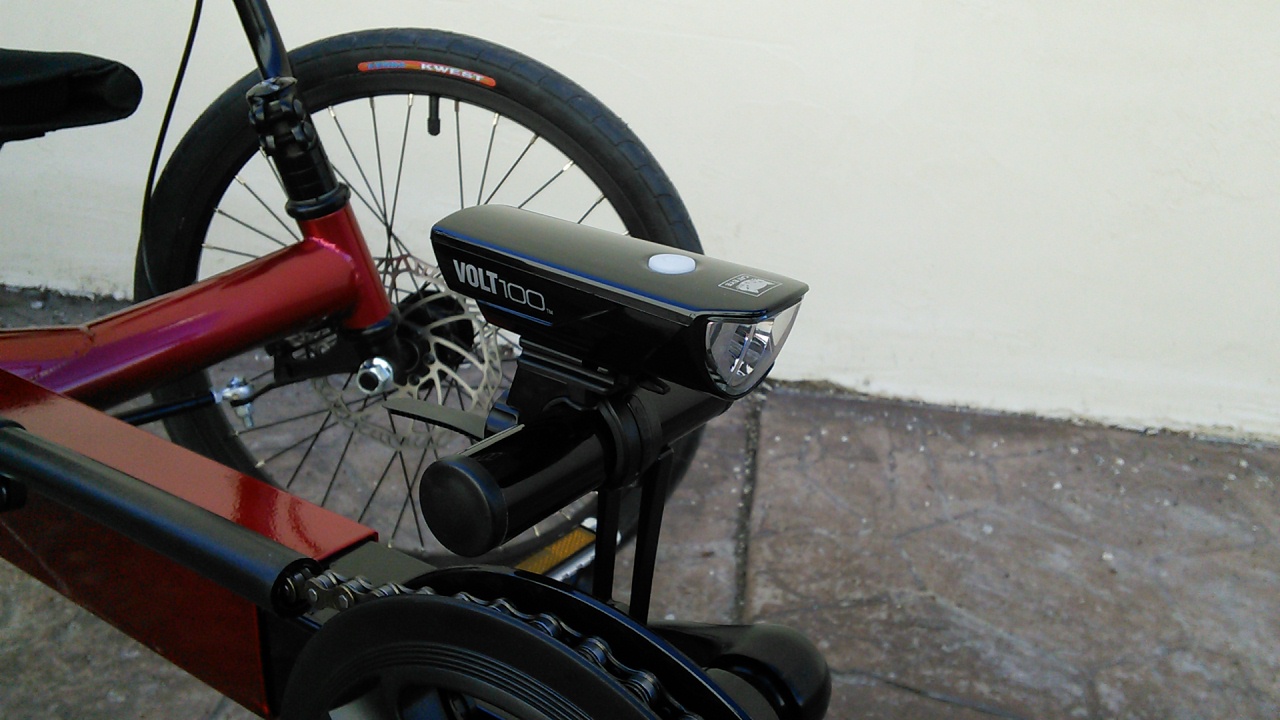 **NOT AVAILABLE** CatEye Volt 100 Rechargeable Safety Headlight - Don't Let the Dark Stop You! The Volt100 is an affordable USB rechargeable headlight with 100 lumen output. Features: 100 lumen output. USB rechargeable Li-ion Battery. High, low, and flashing modes. Easy to remove bracket. Low battery indicator. Mode memory returns to last used setting after turning off. Average run time 2 - 60 hours Modes/Run Time: -High: Approx. 2 Hours (100 Lumens) -Low: Approx. 6 Hours (30 Lumens) -Flashing: Approx. 30 Hours (150 Lumens) -Charge Time: Approx. 3 Hours Via USB Cable

---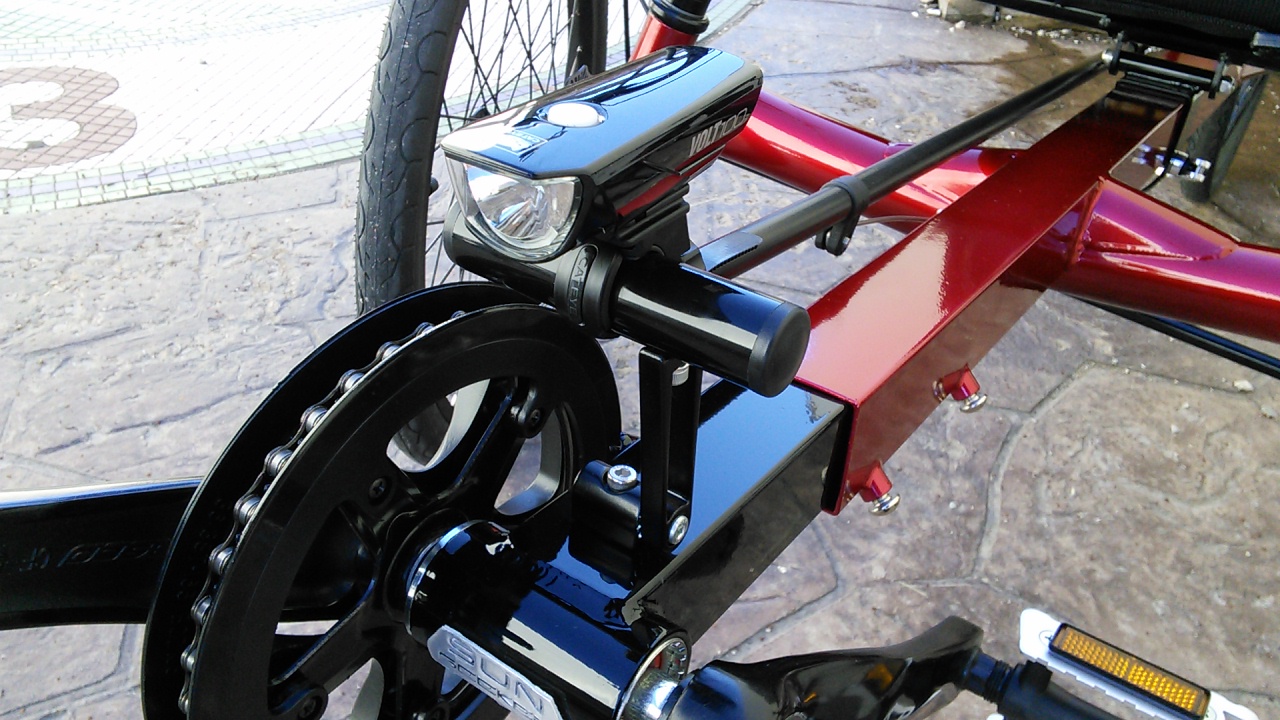 Minoura SwingGrip Accessory Mount Holder - The Minoura SwingGrip is a favorite accessory for recumbent bicycles and tadpole trikes. The most popular use is to mount it on the derailleur post on the recumbent trike boom. An easy way to add headlights or a computer display.

---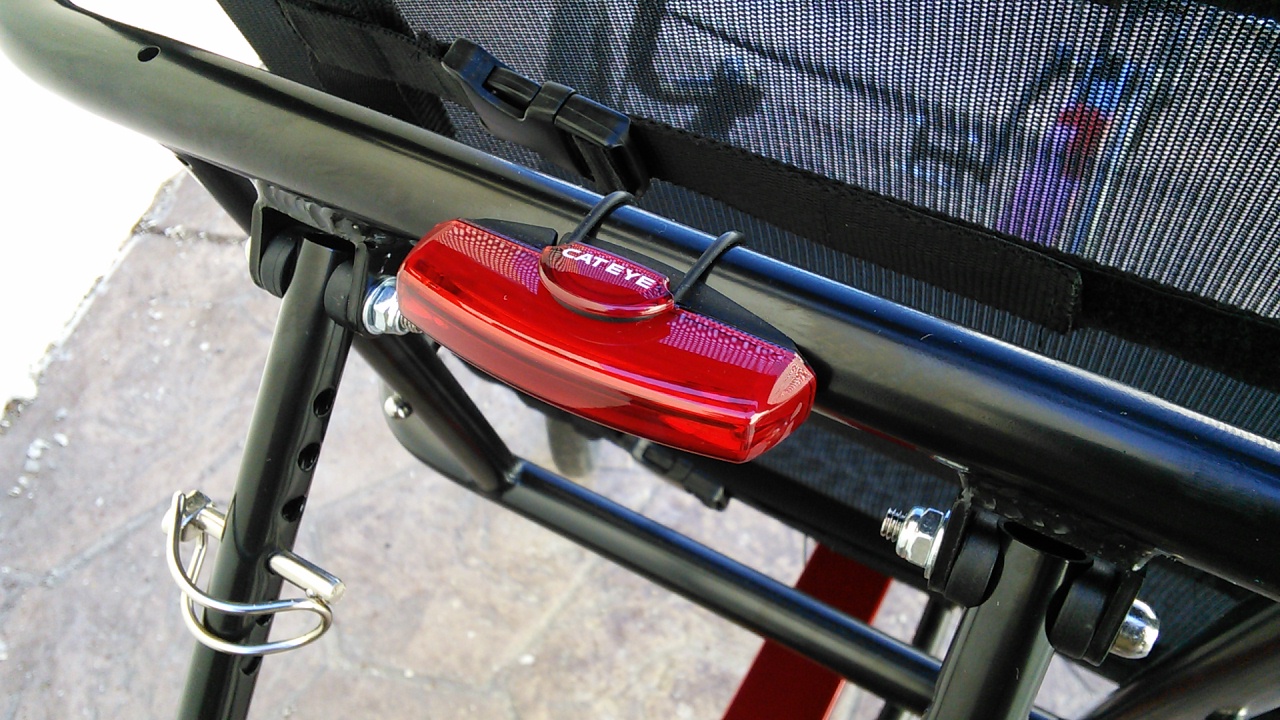 CatEye Rapid X Rechargeable Safety Taillight - The Rapid X features superior side visibility and a Low Battery Auto Save function, providing a new level of safety.

---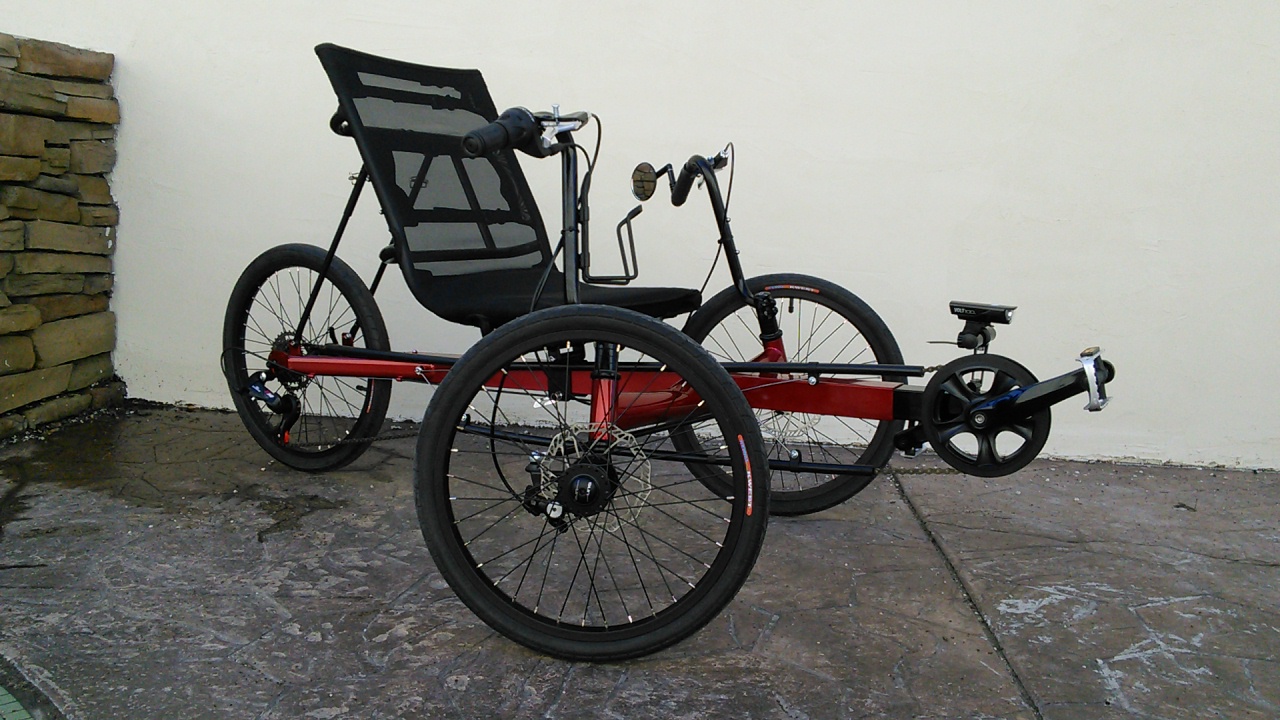 ---