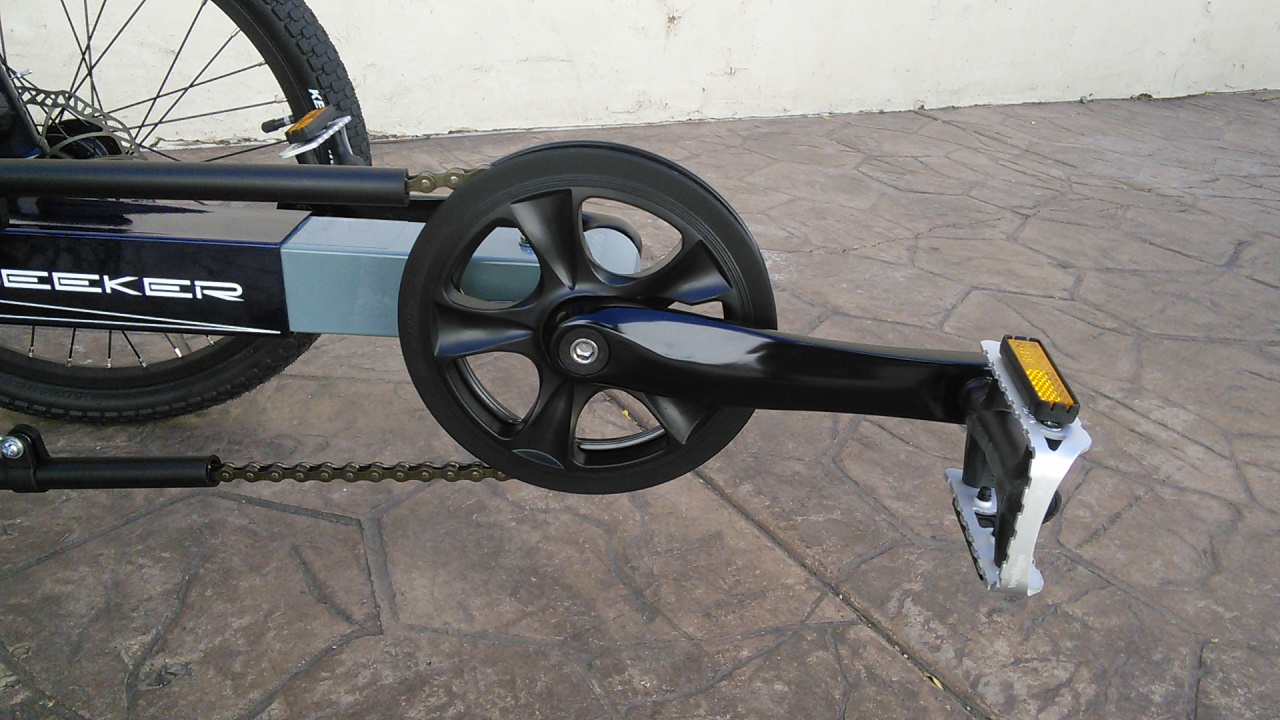 Lasco 38T Single Crank 170mm
- Comes stock on the SunSeeker Eco Tad **THIS ITEM IS STOCKED FOR WARRANTY REPAIR. PLEASE CONTACT A JBI SALES REP FOR ASSISTANCE. JBI PART NUMBER 210173**
---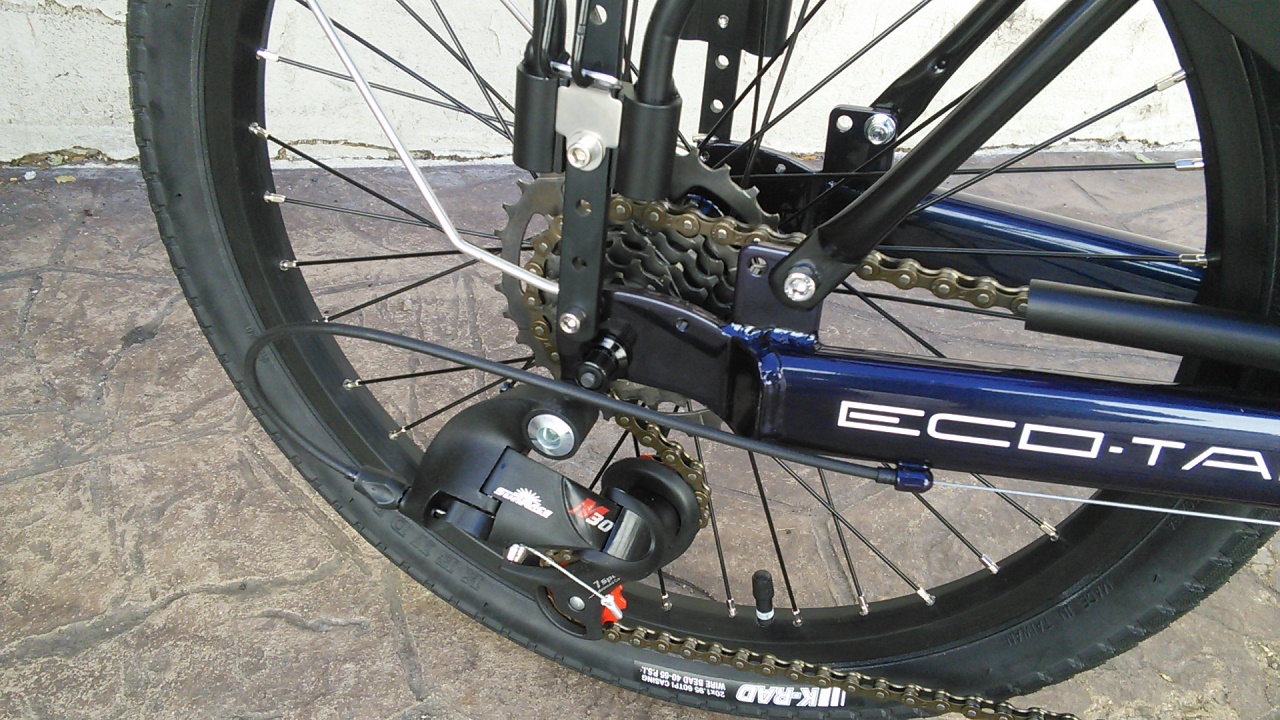 SunRace M30 7-Speed Direct Fit Rear Derailleur - SunRace M30 7-Speed Direct Fit Rear Derailleur Comes stock on Eco Tad SX Tadpole Trikes

---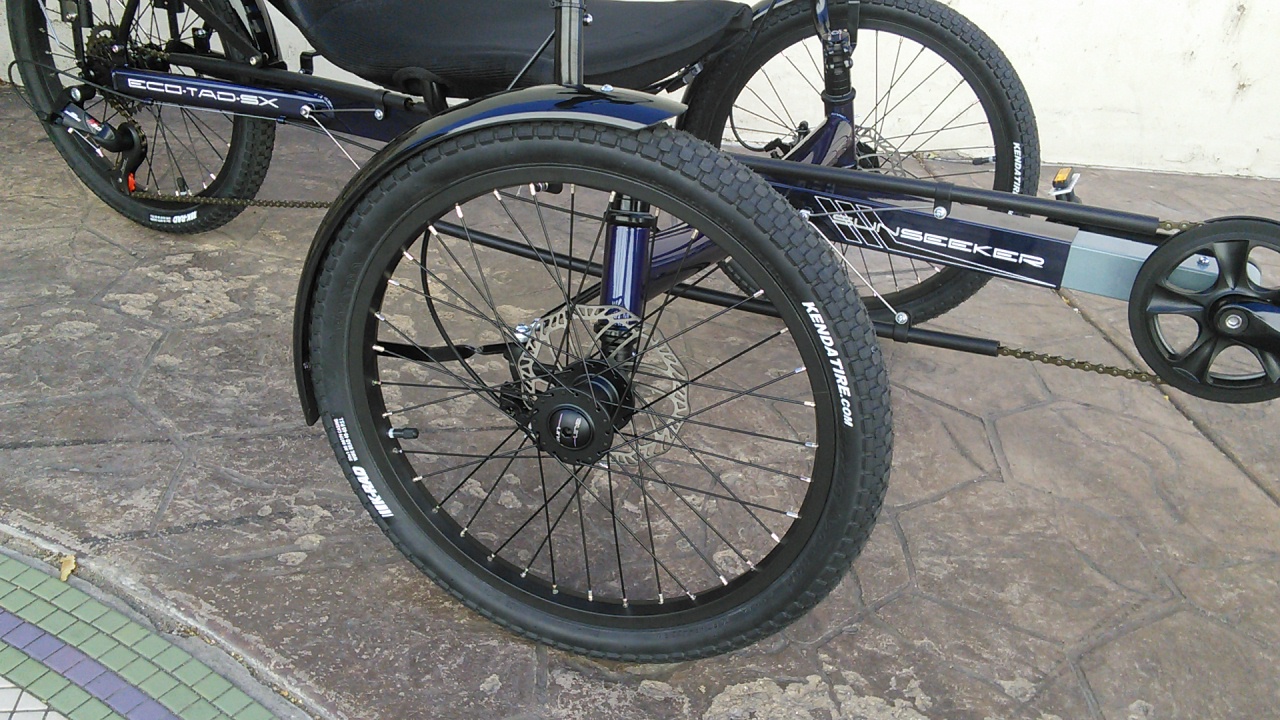 Kenda K-Rad 20x1.95 Steel Bead Tire - ***OUT UNTIL OCTOBER 2020!!!*** -Checkerboard-shaped knob design -Knurled tread surface for traction and control -Ribbing between knobs strengthens the casing -ISO Diameter: 406 -ISO Width: 50mm -PSI: 65

---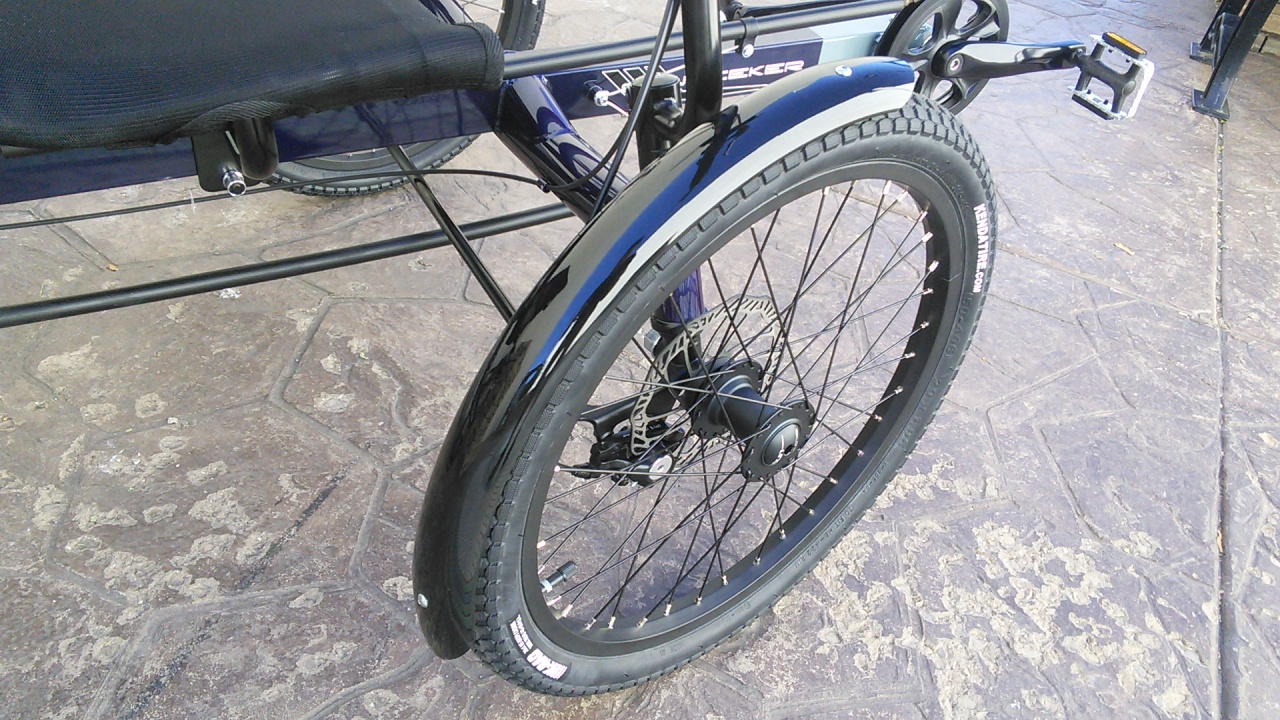 Fender Set for Sun EZ-Tad and Eco-Tad Trikes - Fender set made of black high impact plastic with a glossy finish. Stainless steel stays. Front and rear set.

---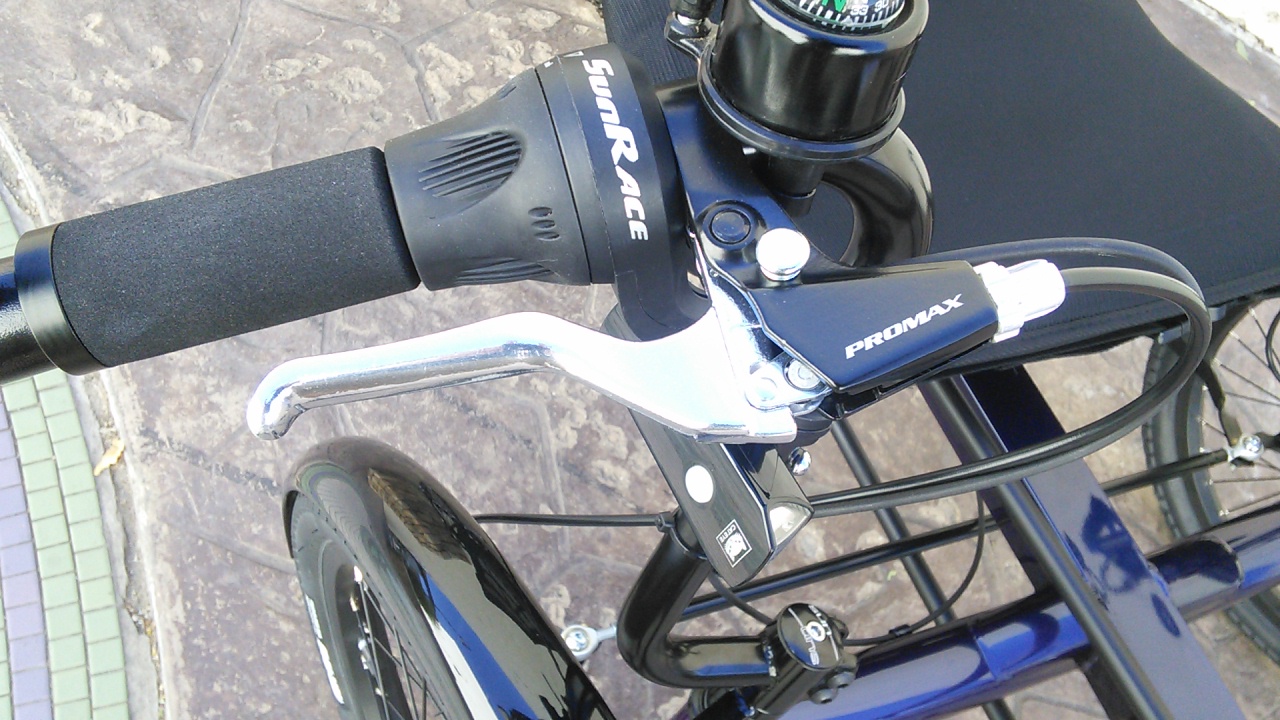 SunLite Locking Brake Lever Set - These locks act as parking brakes and replace having to use parking straps. Forget worrying about your trike rolling away, especially with two locking brakes instead of just one.

---
---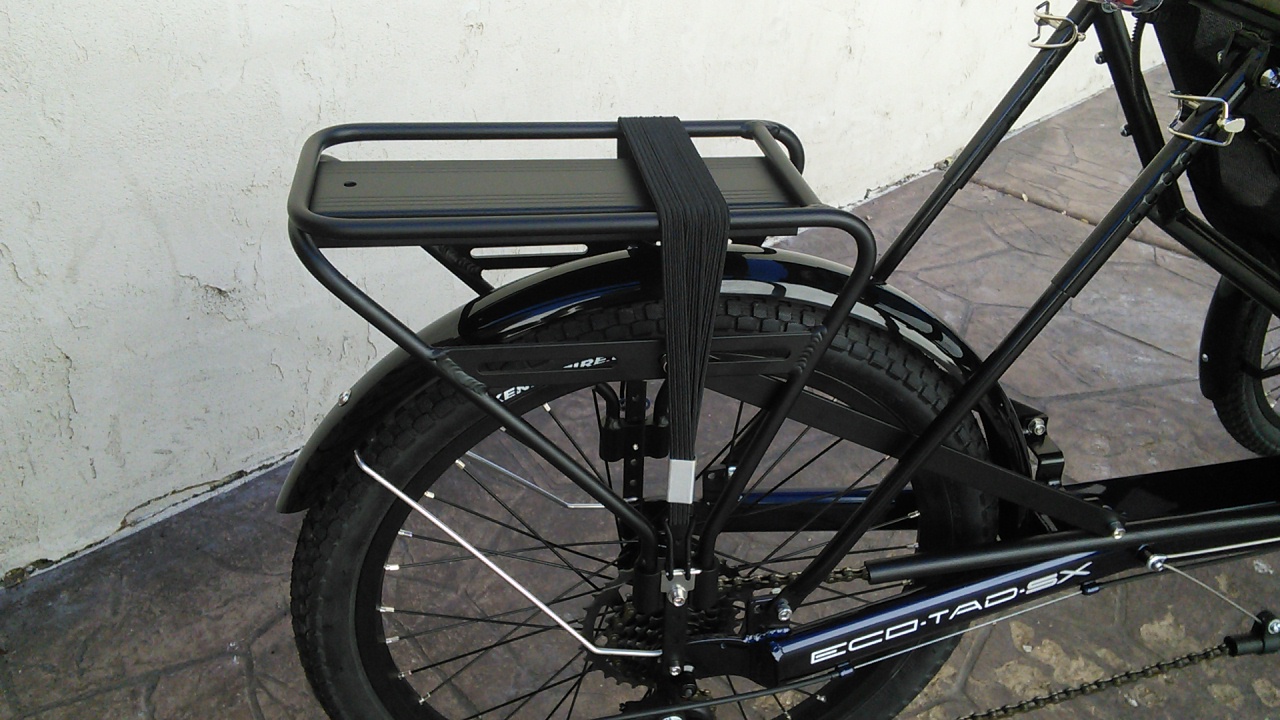 Utah Trikes Adjustable Aluminum Cargo Rack - Custom trike rack designed by Utah Trikes. Made for a perfect and secure fit around your trike. It will allow you to carry up to 65 lbs of extra cargo!

---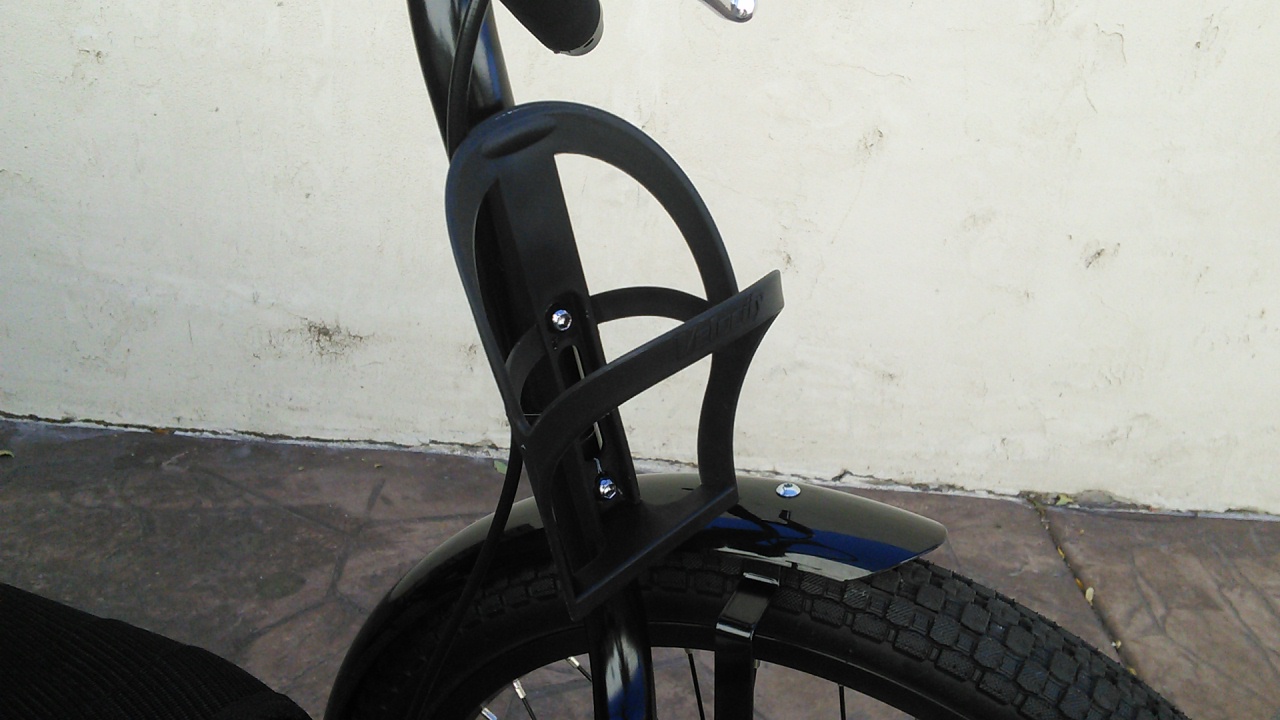 Velocity Bottle Trap Water Bottle Cage - Black - The Velocity water bottle cage is lighter than your average metal cage, and it's more effective in keeping your bottle with you. Featuring a more enclosed design, this cage is great for Recumbents that have a bad habit of throwing bottles out of standard cages.

---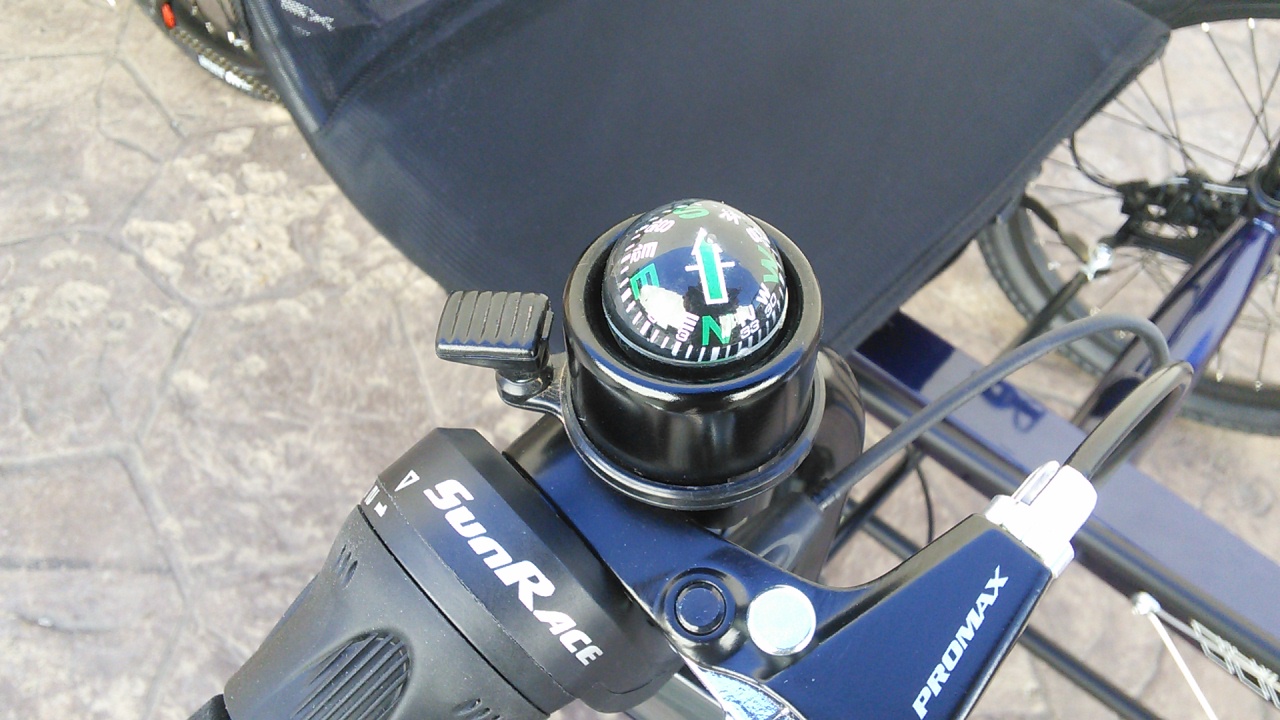 Dimension Floating Compass Bell - This handy gadget provides a compass for navigation and a bell to alert joggers without annoying them. It can mount to your handlebar or to our accessory mount. Also mounts to the Mirrcycle mirrors so you can use it without removing your hand from the grip.

---
---
---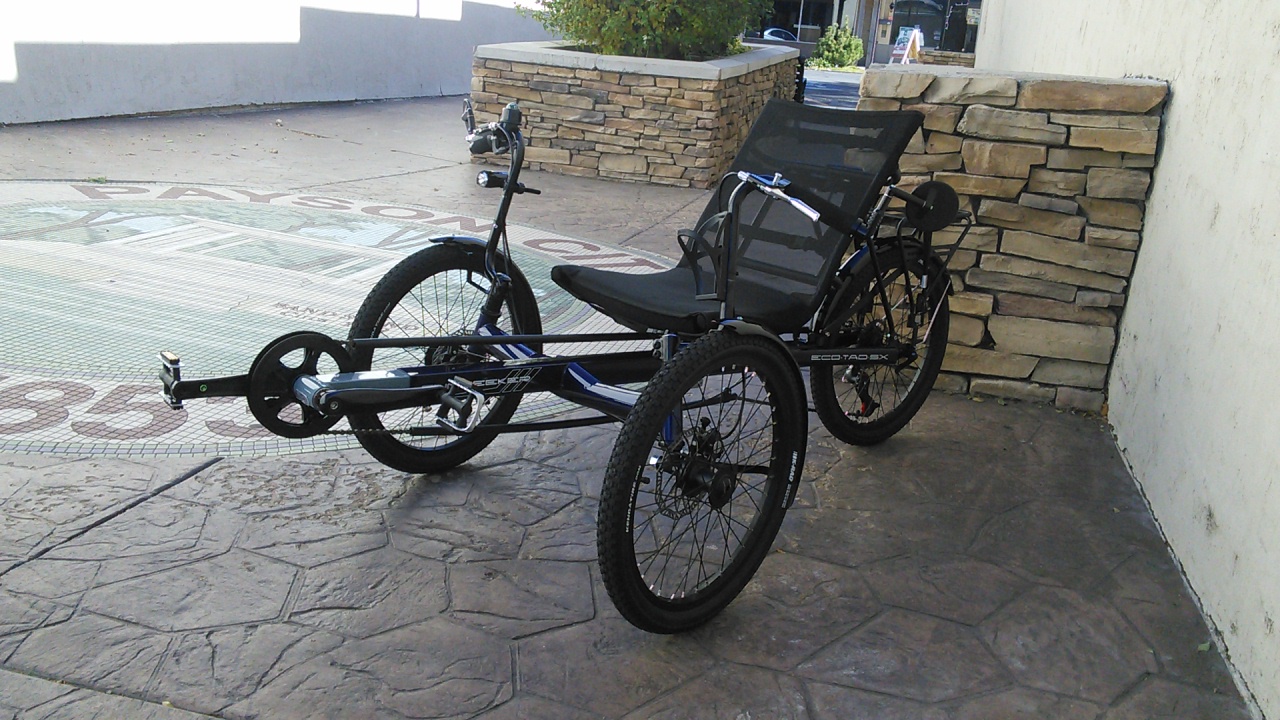 ---