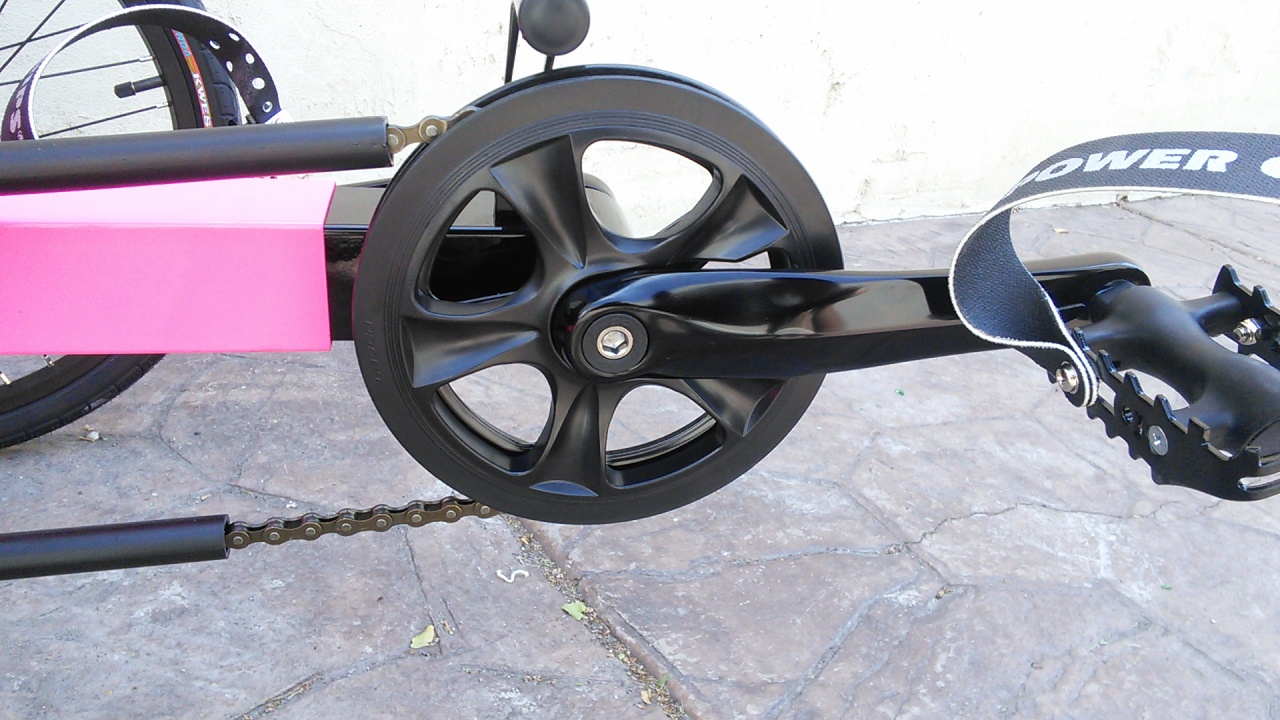 Lasco 38T Single Crank 170mm
- Comes stock on the SunSeeker Eco Tad.
---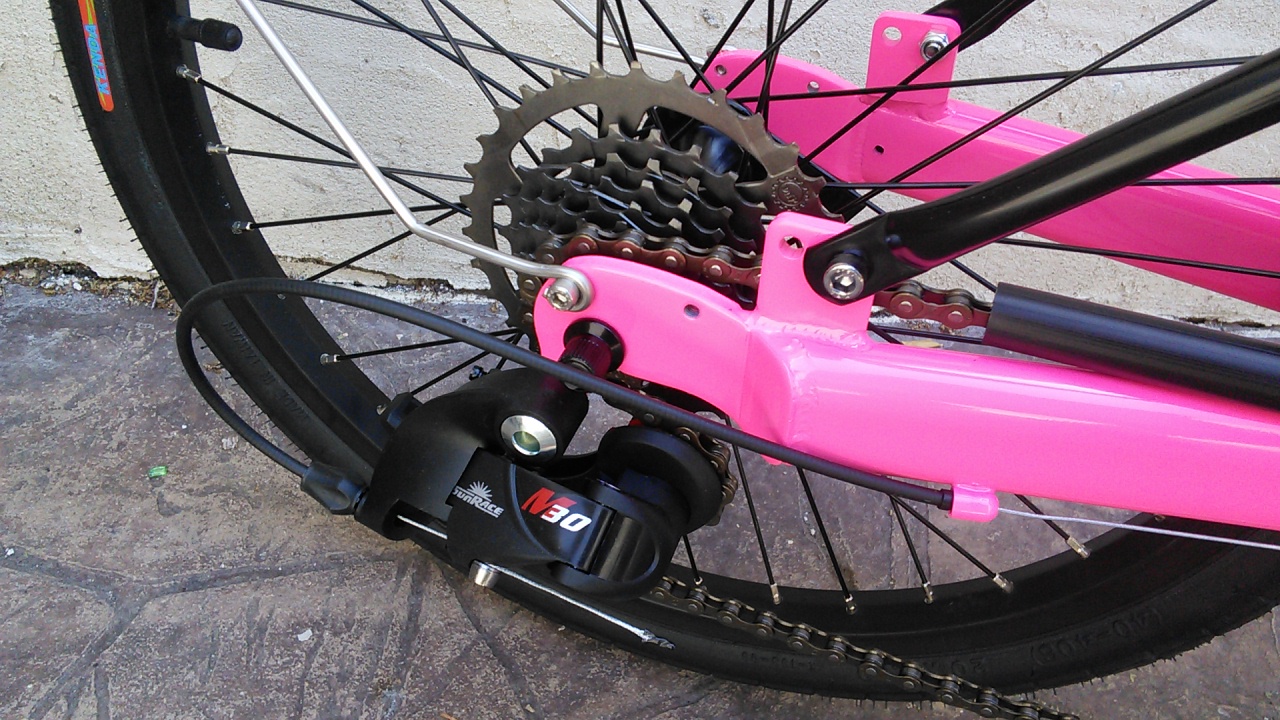 SunRace M30 7-Speed Direct Fit Rear Derailleur - -6/7-speed MTB rear derailleur -Engineered polymer and steel construction -Direct mount with optional hanger included -SHIMANO Equivalent RD-TY21 / RD-A070

---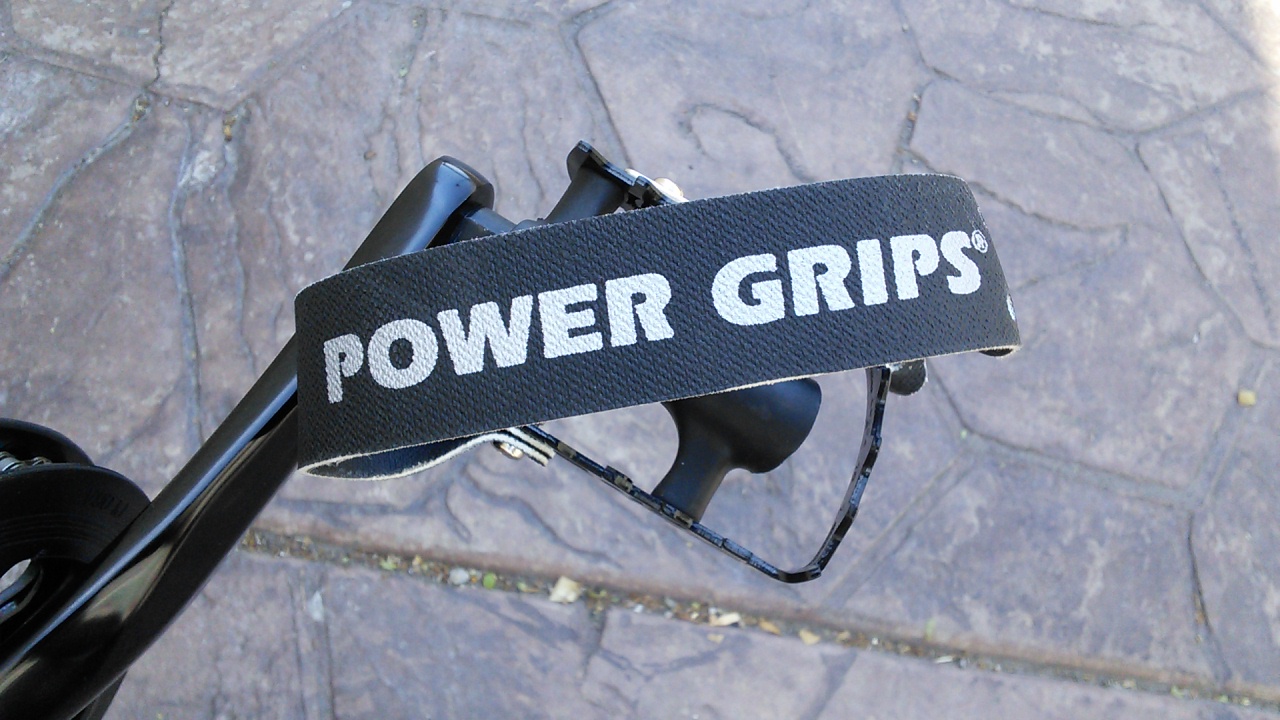 Power Grip Sport Pedal and Strap Set - Don't want to have your feet come off the pedals but don't want to wear special cycling shoes? Helping you avoid the hassle of special shoes, the Power Grip straps hold your feet securely on the pedals while wearing your favorite pair of sneakers. A favorite option on many recumbent bicycles and trikes. To use, just put your feet through the straps at an angle. When your foot straightens out the straps lock against your shoe. Simple and effective.

---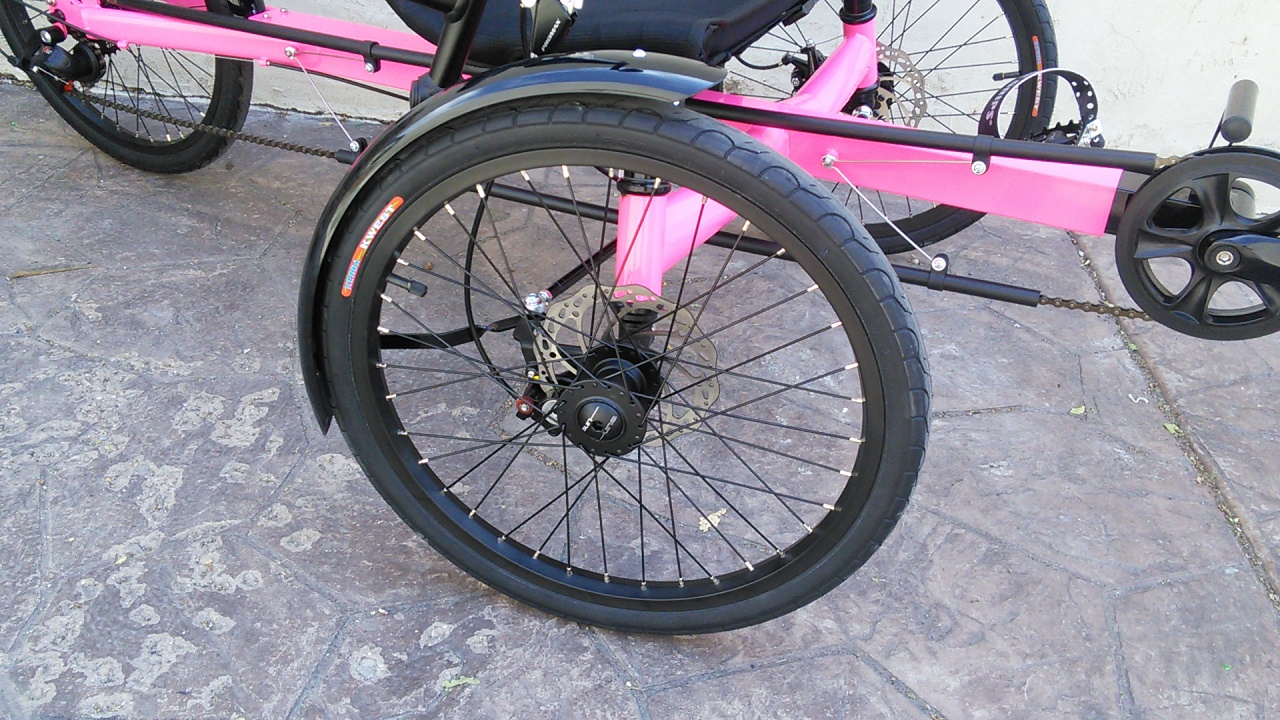 Kenda Kwest 20x1.25 Tire - The KWEST is the perfect tire for commuters. The smooth, minimal tread keeps you rolling through the city quickly and safely. The deep water grooves help channel water in wet conditions. Whether you are riding in the city, on the bike path or commuting to work, the Kenda KWEST will get you there.

---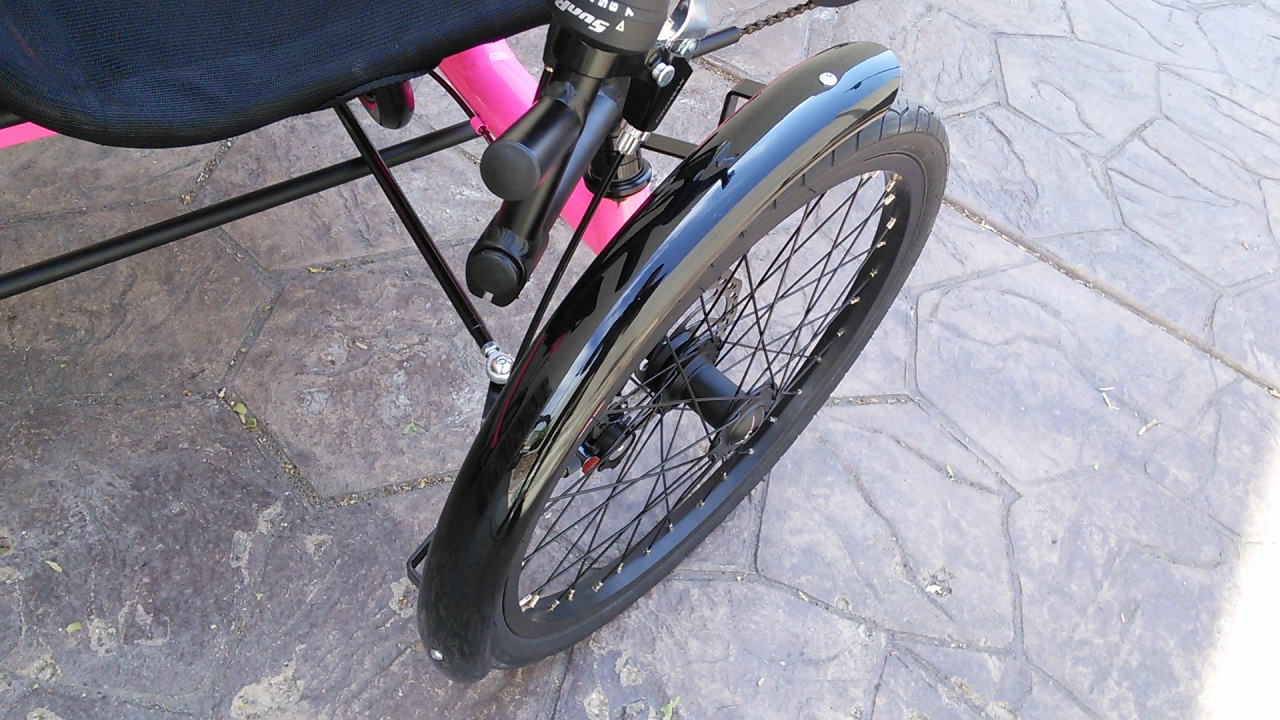 Fender Set for Sun EZ-Tad and Eco-Tad Trikes - Fender set made of black high impact plastic with a glossy finish. Stainless steel stays. Front and rear set.

---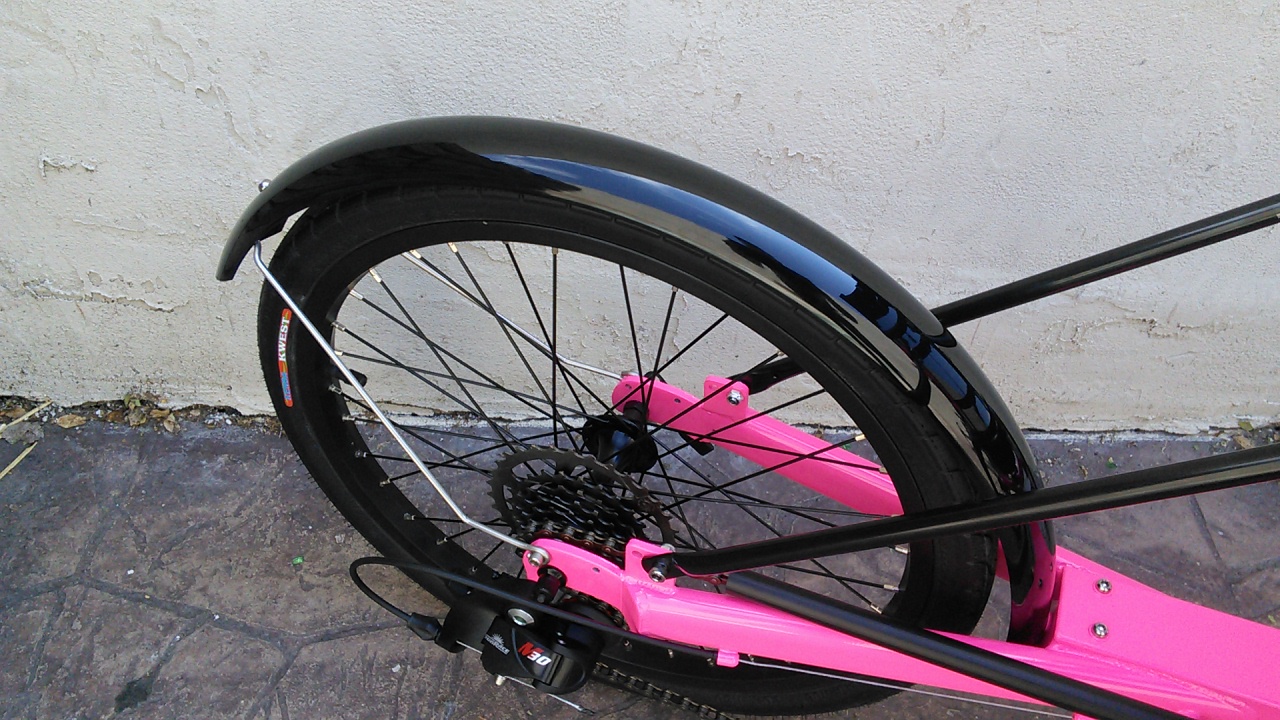 ---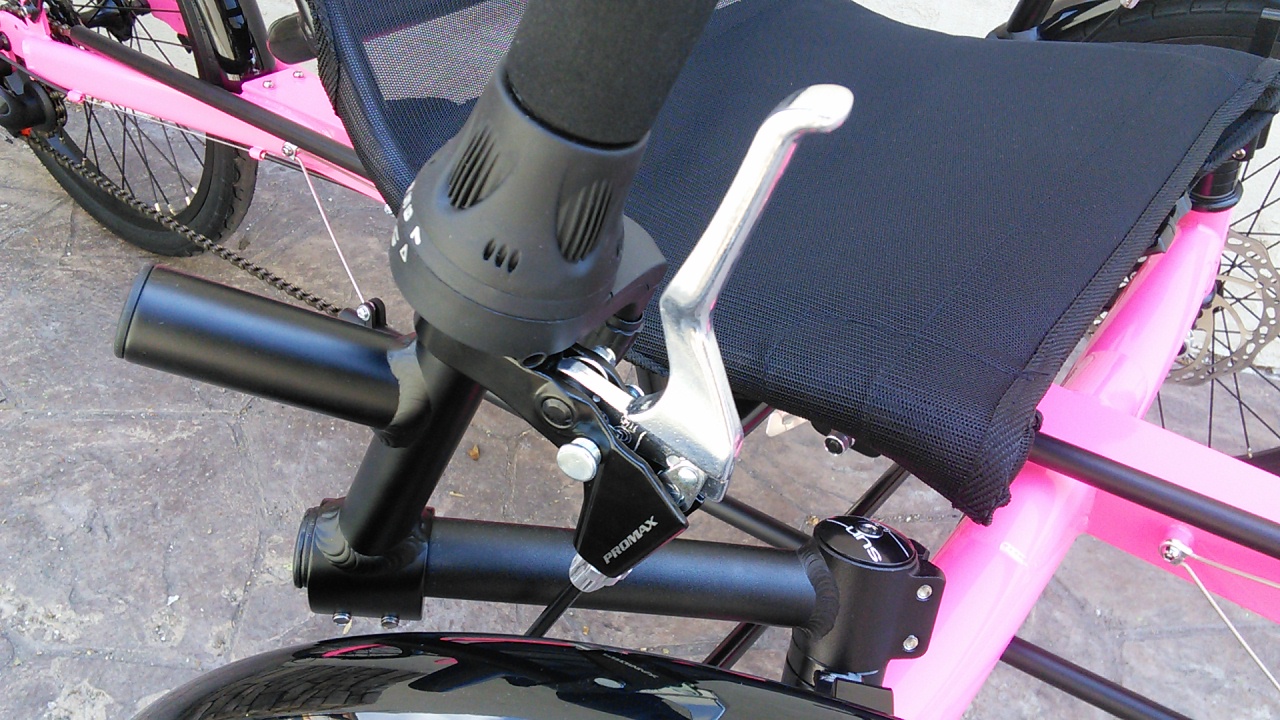 SunLite Locking Brake Lever Set - These locks act as parking brakes and replace having to use parking straps. Forget worrying about your trike rolling away, especially with two locking brakes instead of just one.

---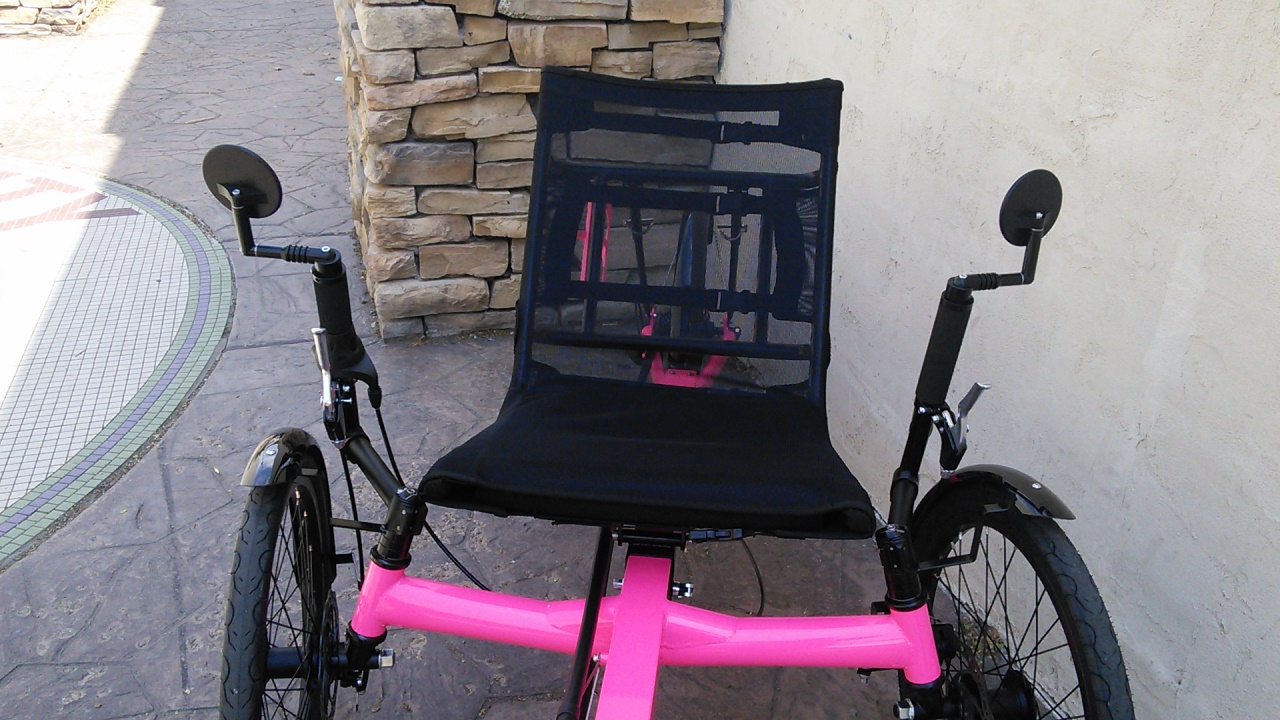 Upgrade-Vertical Handlebars
---
---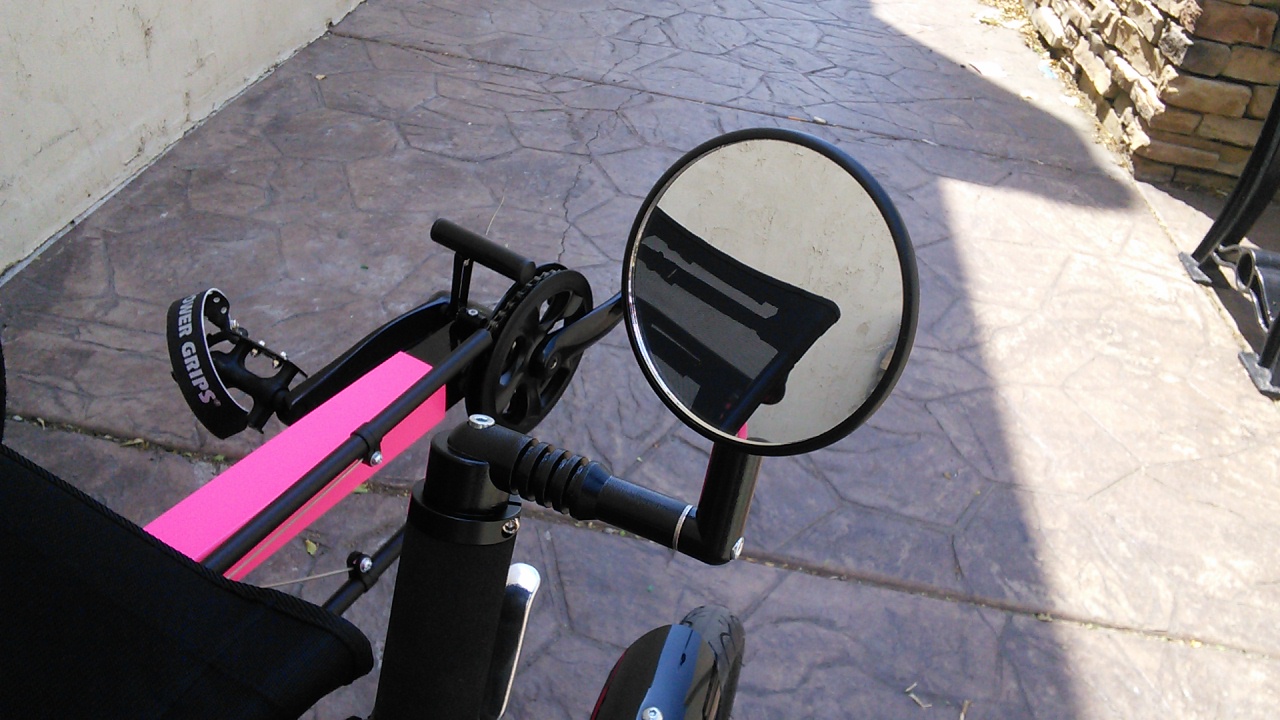 ---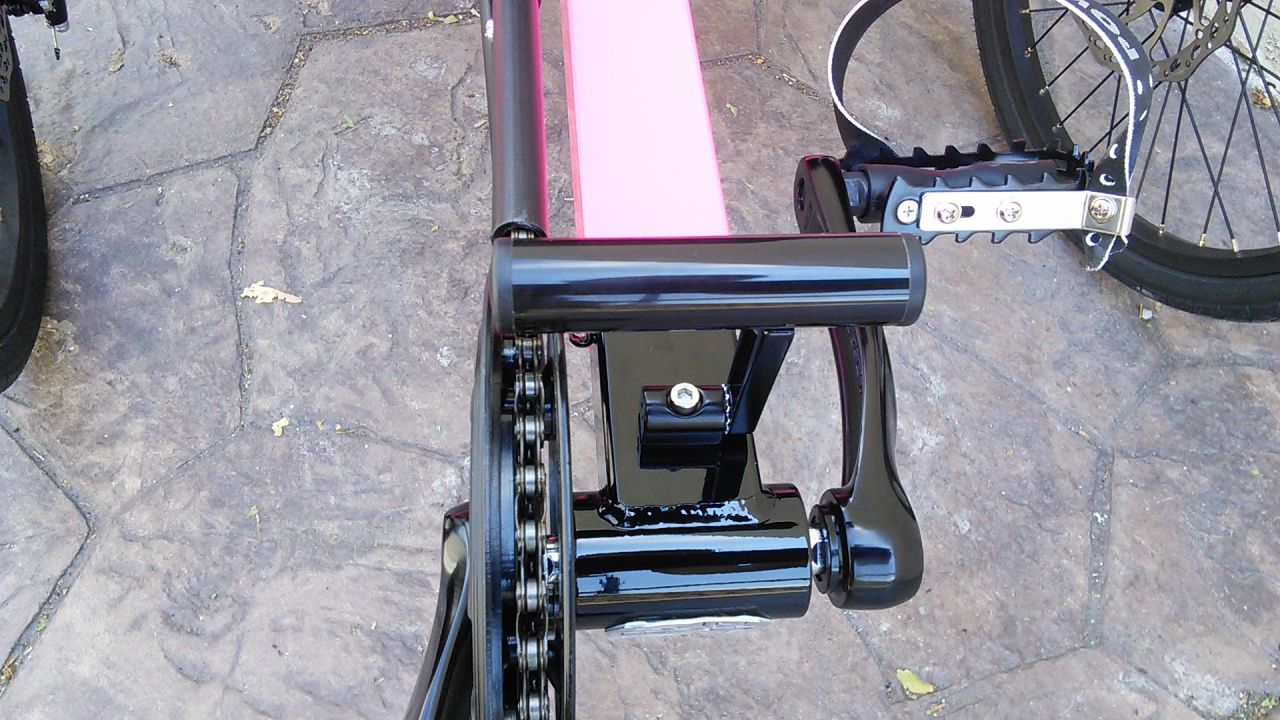 Minoura SwingGrip Accessory Mount Holder - The Minoura SwingGrip is a favorite accessory for recumbent bicycles and tadpole trikes. The most popular use is to mount it on the derailleur post on the recumbent trike boom. An easy way to add headlights or a computer display.

---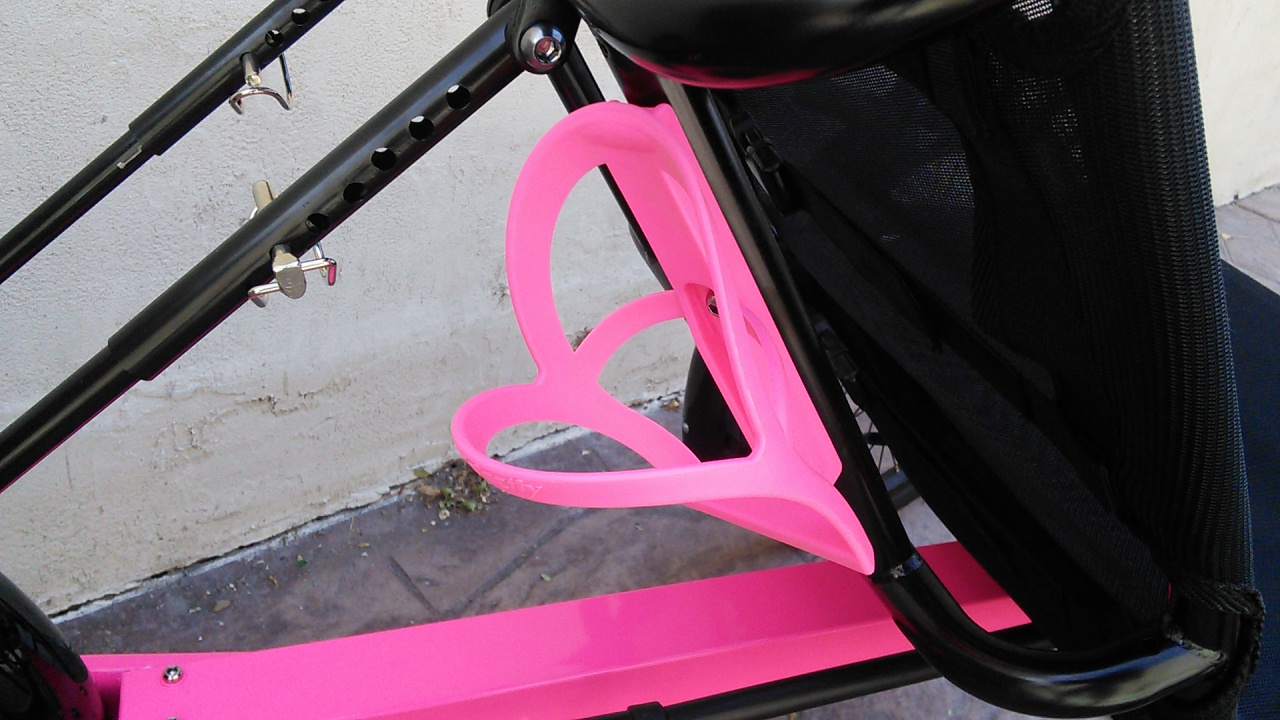 Velocity Bottle Trap Water Bottle Cage - Light Pink - The Velocity water bottle cage is lighter than your average metal cage, and it's more effective in keeping your bottle with you. Featuring a more enclosed design, this cage is great for Recumbents that have a bad habit of throwing bottles out of standard cages.

---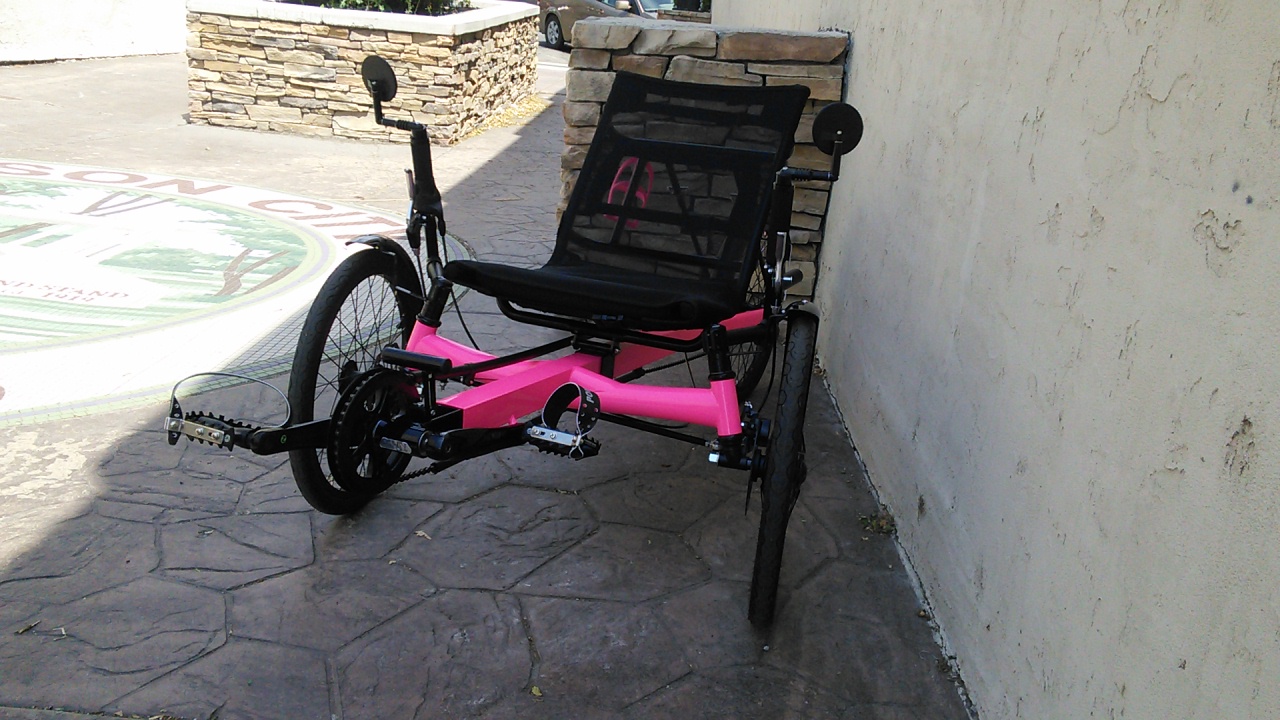 ---