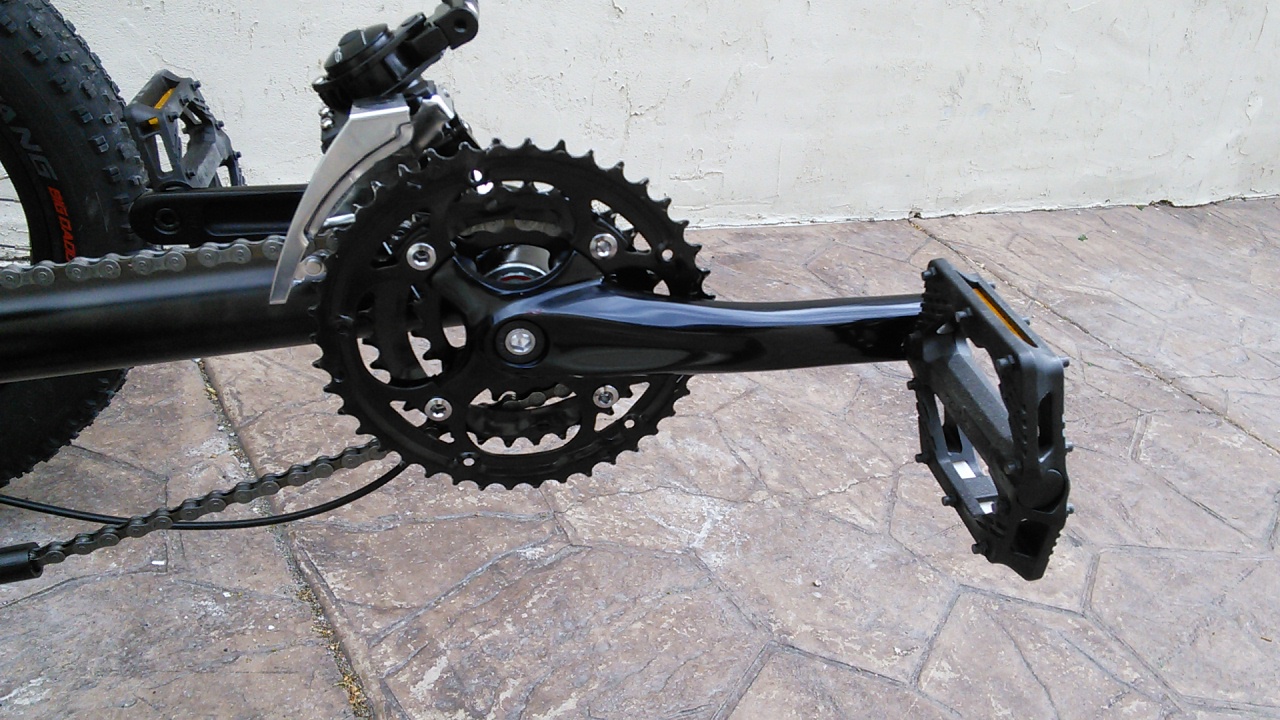 Sun Triple Crankset
---
SRAM 8 Speed Rear Gearing
---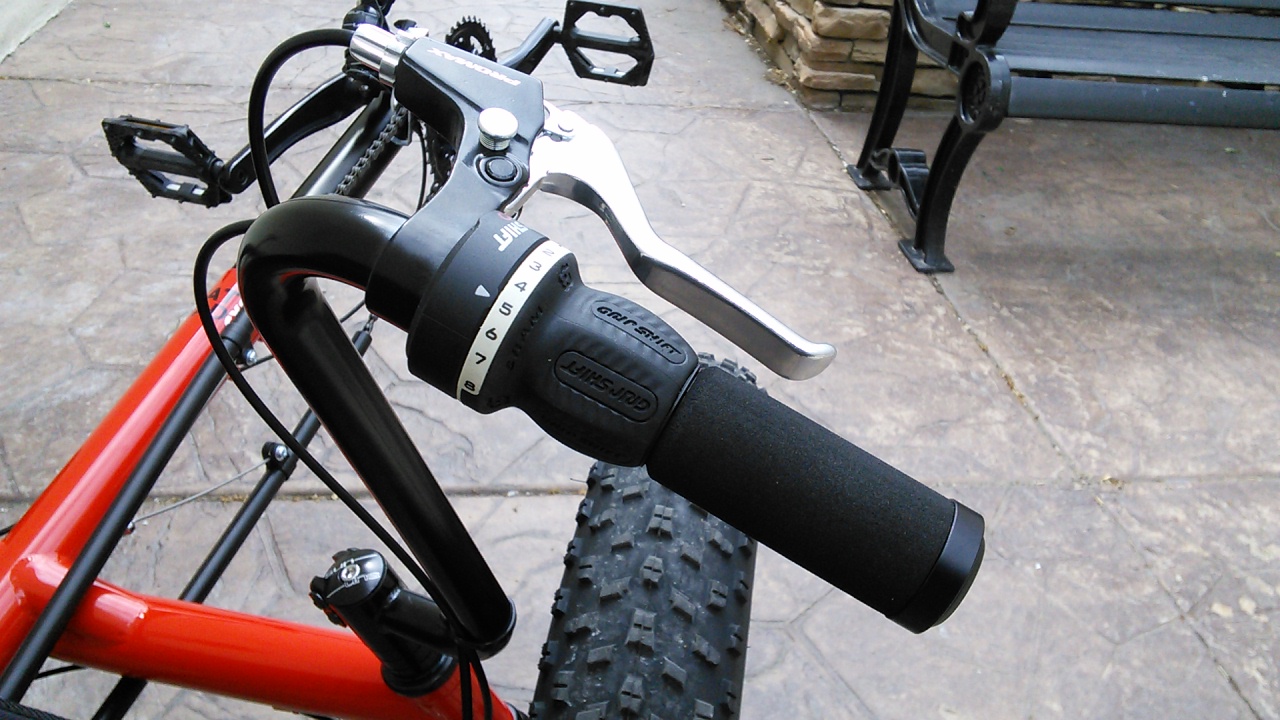 ---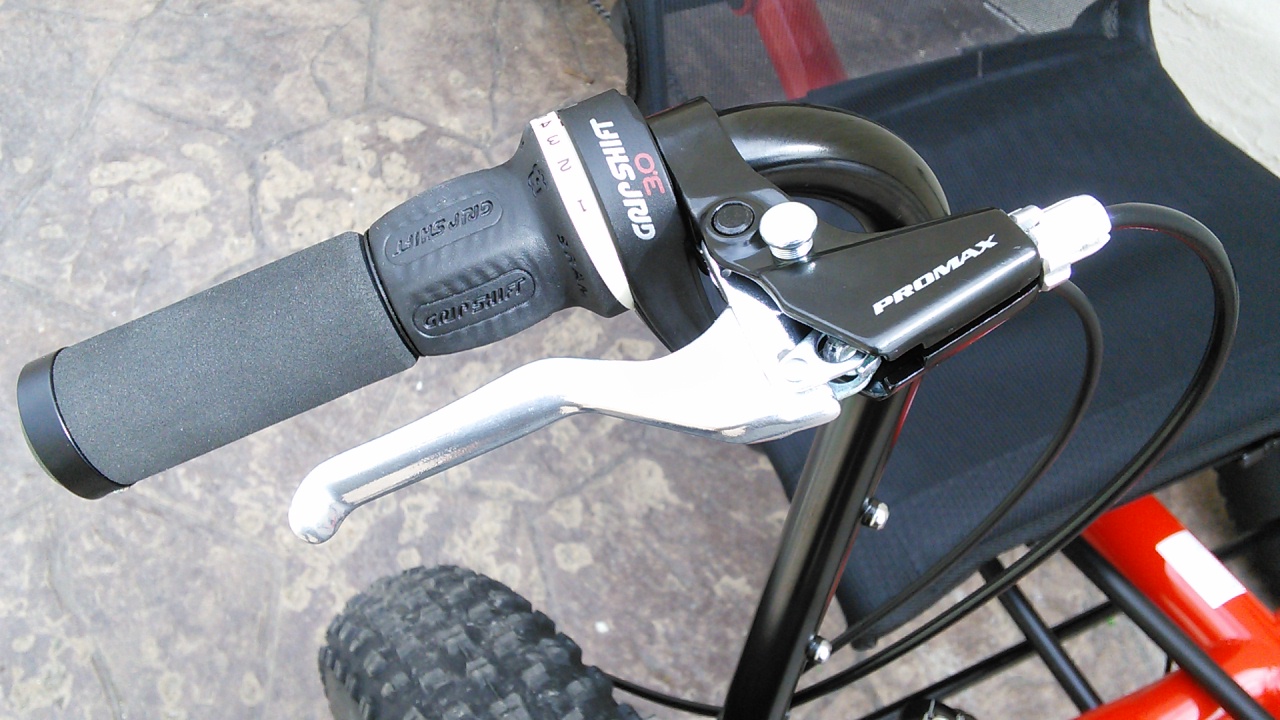 SunLite Locking Brake Lever Set - These locks act as parking brakes and replace having to use parking straps. Forget worrying about your trike rolling away, especially with two locking brakes instead of just one.

---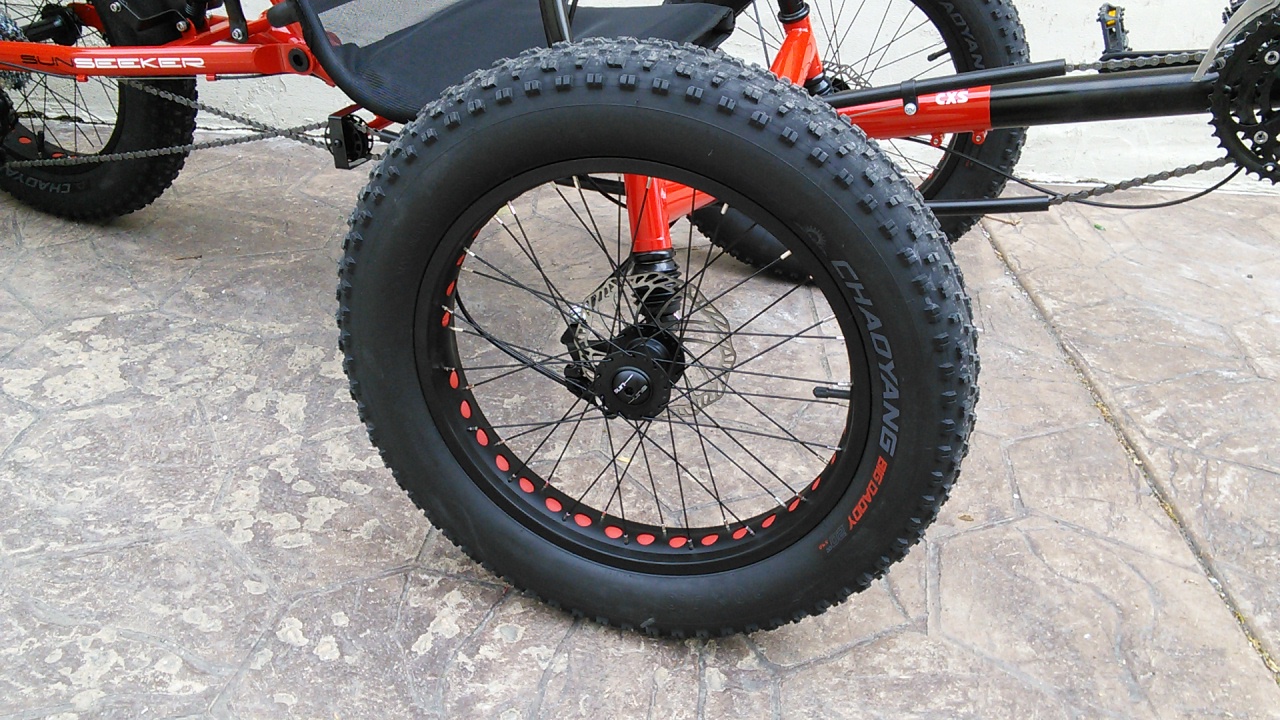 20x4" Fat Tire
---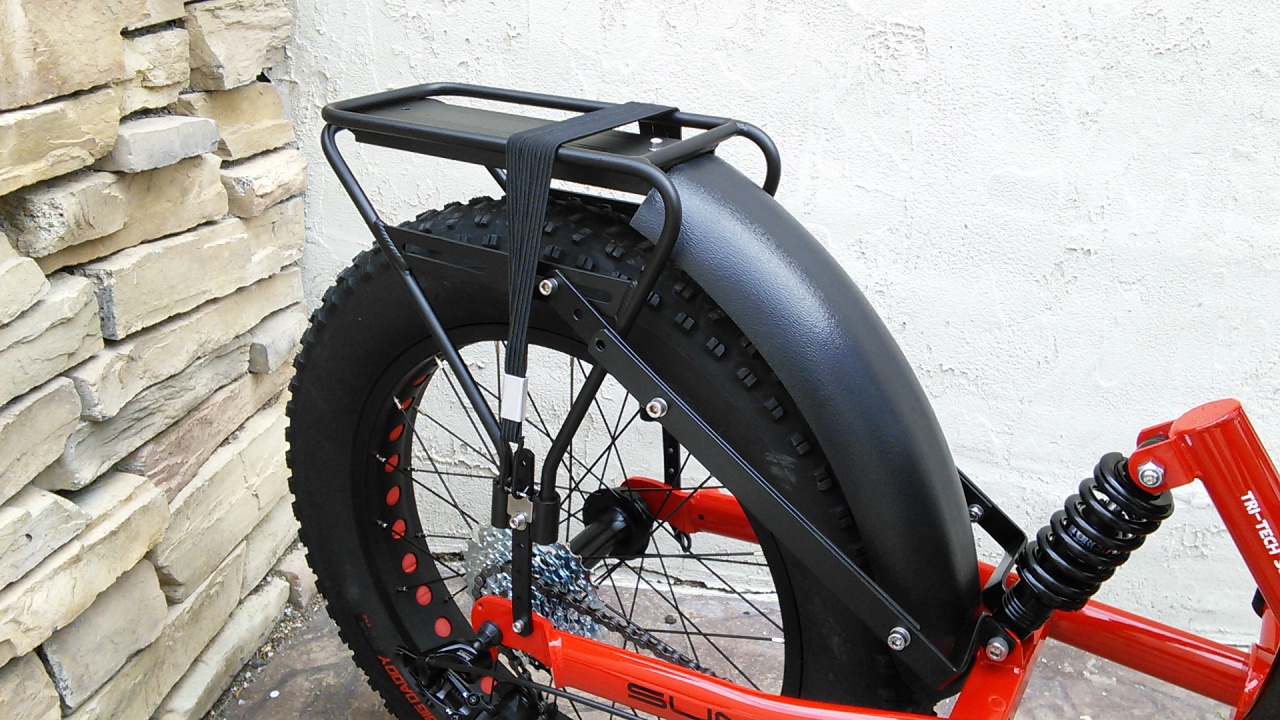 Utah Trikes Adjustable Aluminum Cargo Rack - DO NOT USE

With Integrated Fender for Fat Tad
---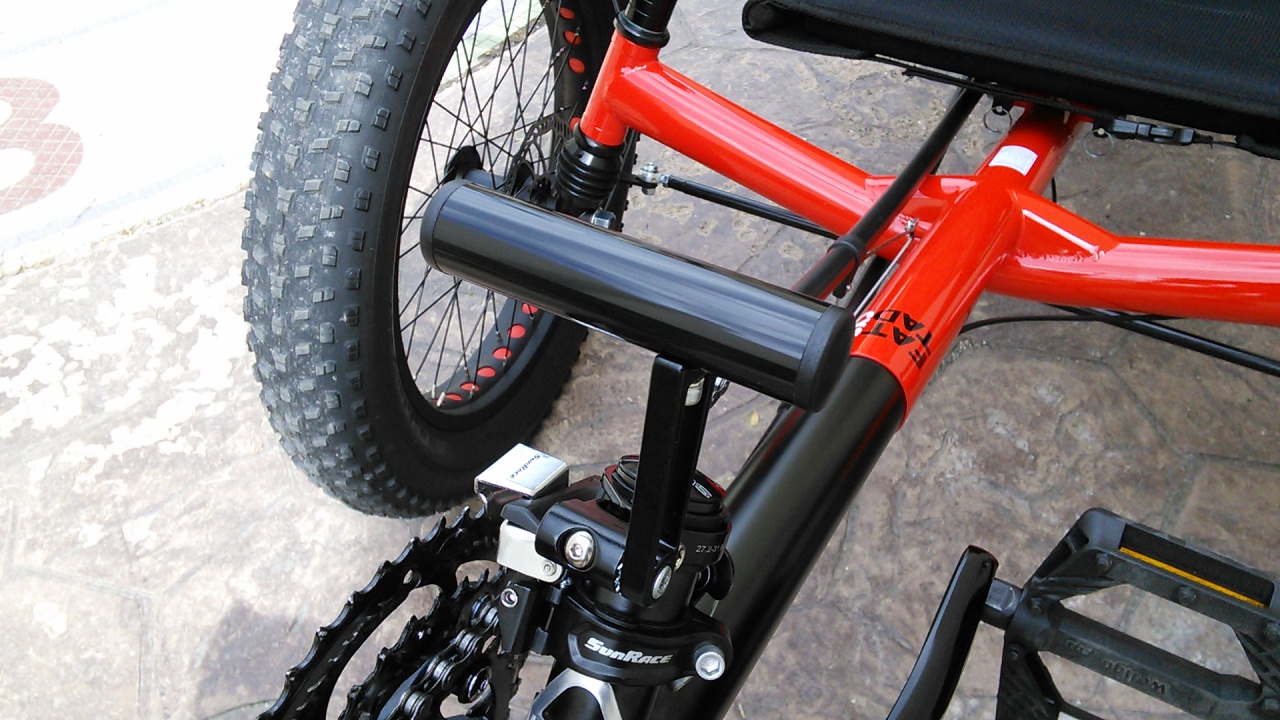 Minoura SwingGrip Accessory Mount Holder - The Minoura SwingGrip is a favorite accessory for recumbent bicycles and tadpole trikes. The most popular use is to mount it on the derailleur post on the recumbent trike boom. An easy way to add headlights or a computer display.

---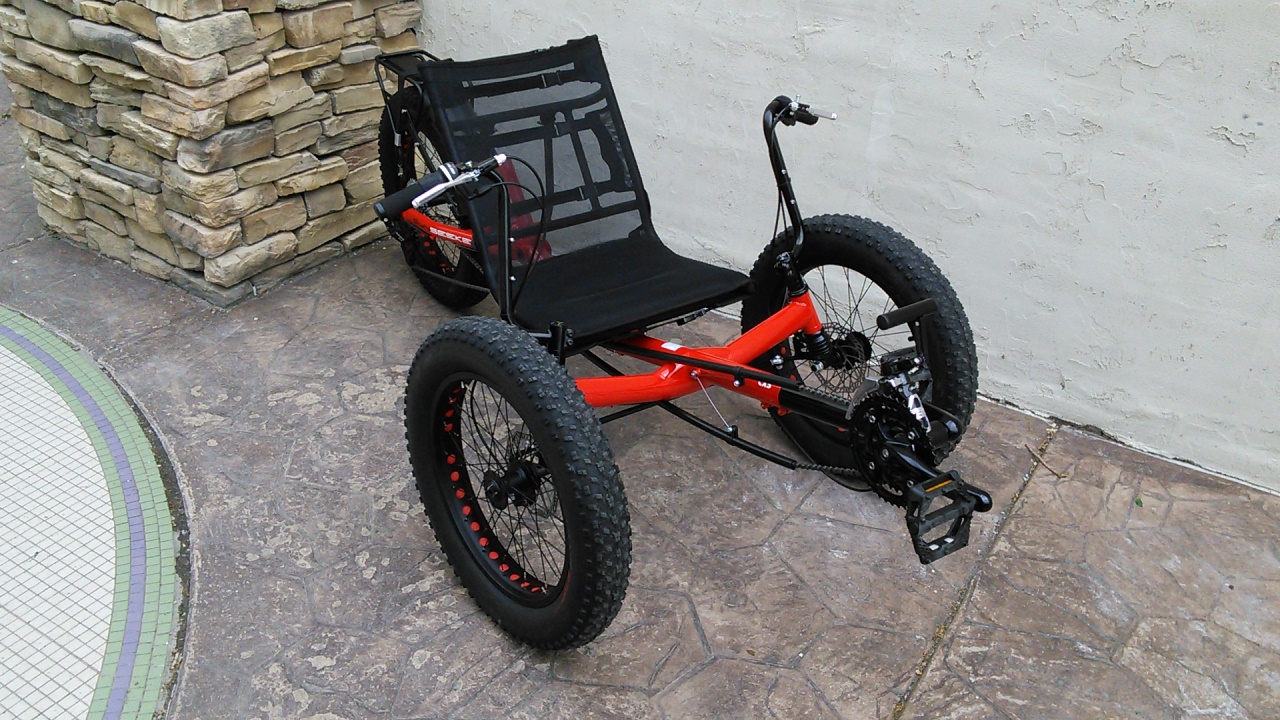 ---