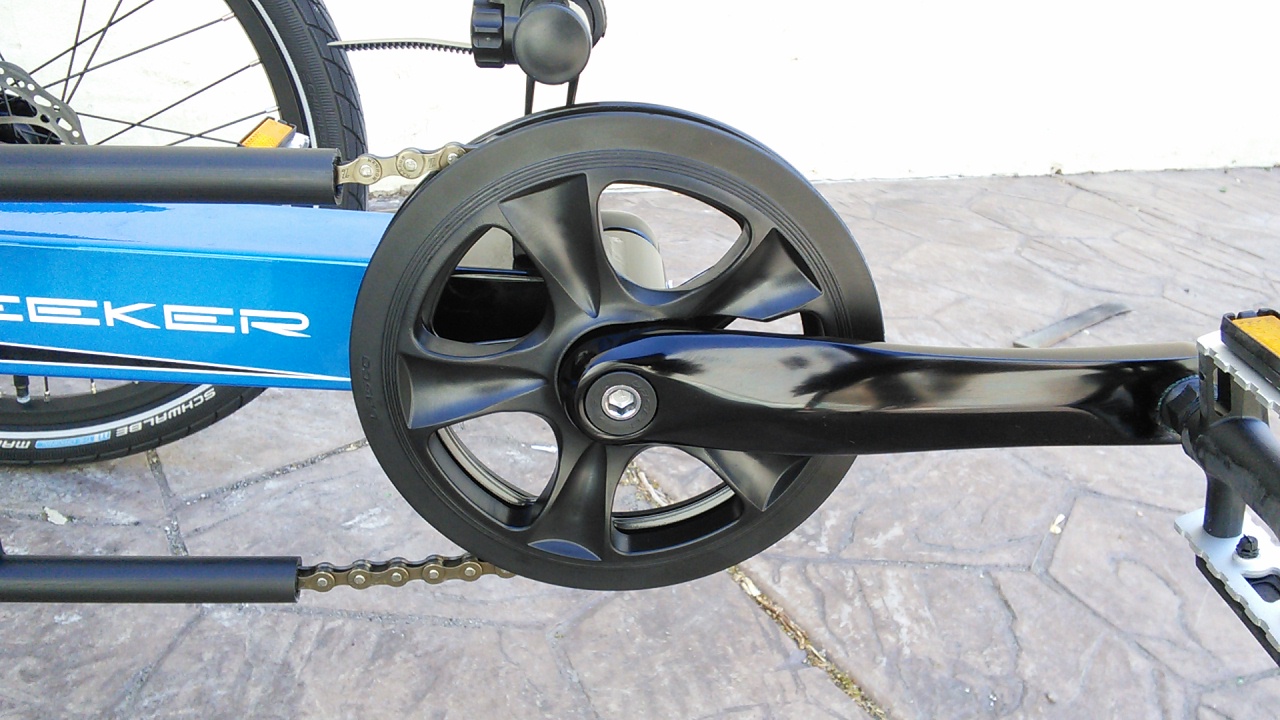 Lasco 38T Single Crank 170mm
- Comes stock on the SunSeeker Eco Tad **THIS ITEM IS STOCKED FOR WARRANTY REPAIR. PLEASE CONTACT A JBI SALES REP FOR ASSISTANCE**
---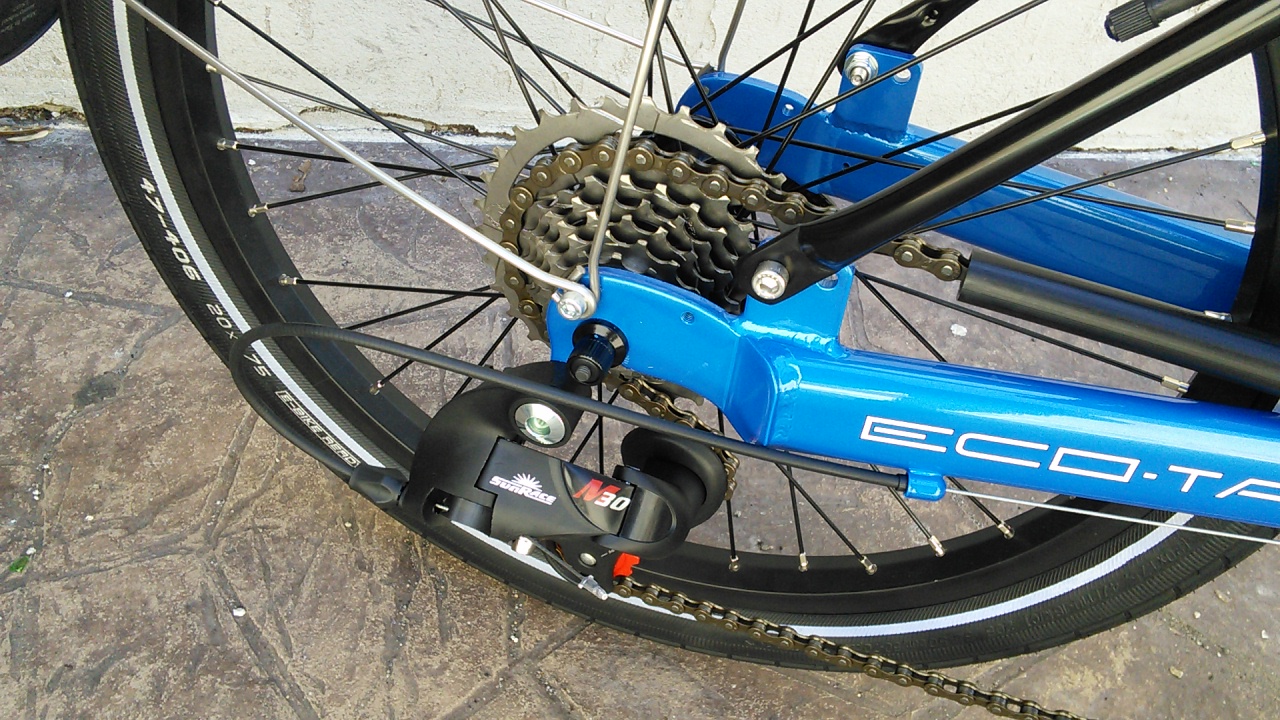 SunRace M30 7-Speed Direct Fit Rear Derailleur - SunRace M30 7-Speed Direct Fit Rear Derailleur Comes stock on Eco Tad SX Tadpole Trikes

---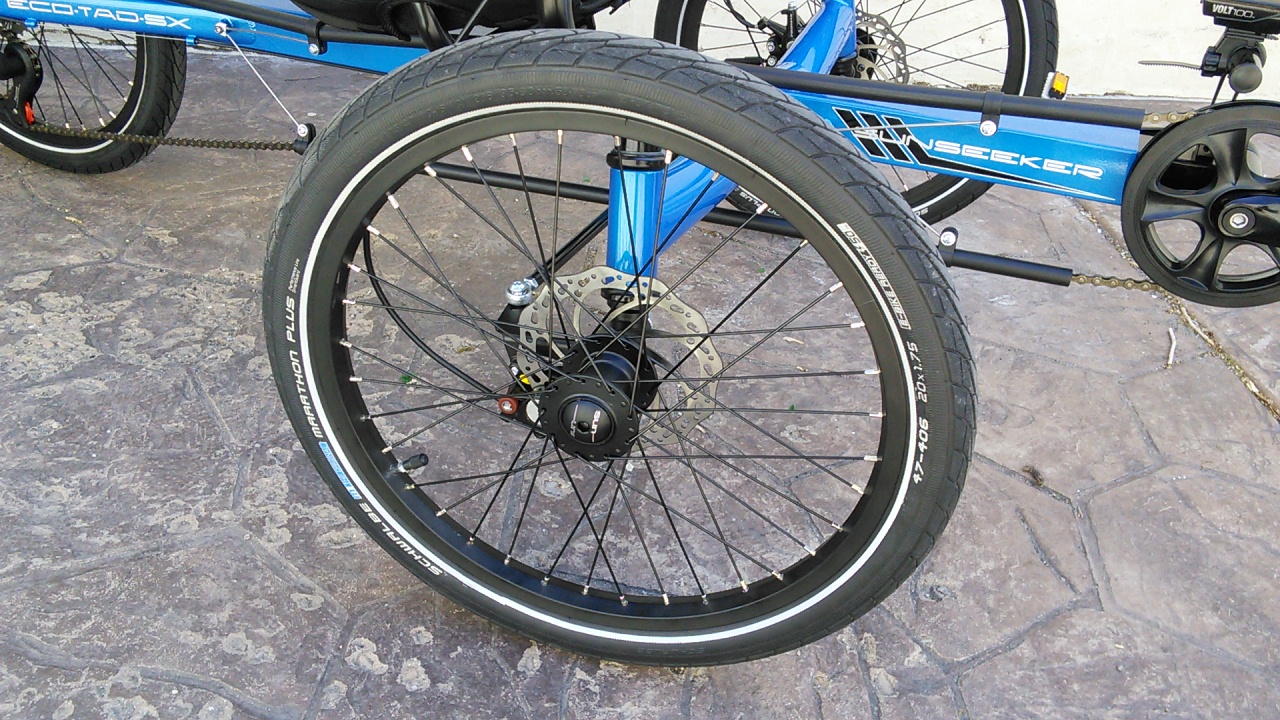 Schwalbe Marathon 20x1.5 (40-406) HS420 Tire - The tires are fast and virtually thornproof. If you will be putting a lot of miles on your trike and don't want to deal with fixing flats, these tires get our full endorsement. -WIRE BEAD -PSI: 55-100

---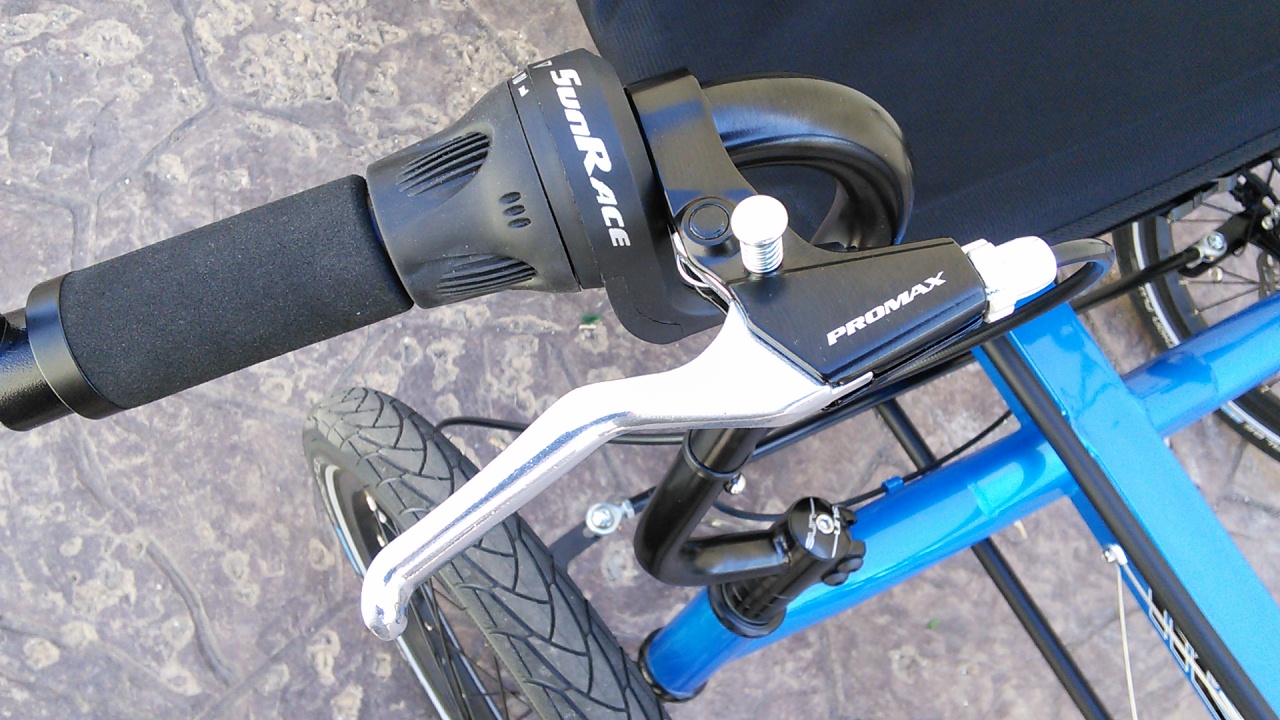 SunLite Locking Brake Lever Set - These locks act as parking brakes and replace having to use parking straps. Forget worrying about your trike rolling away, especially with two locking brakes instead of just one.

---
---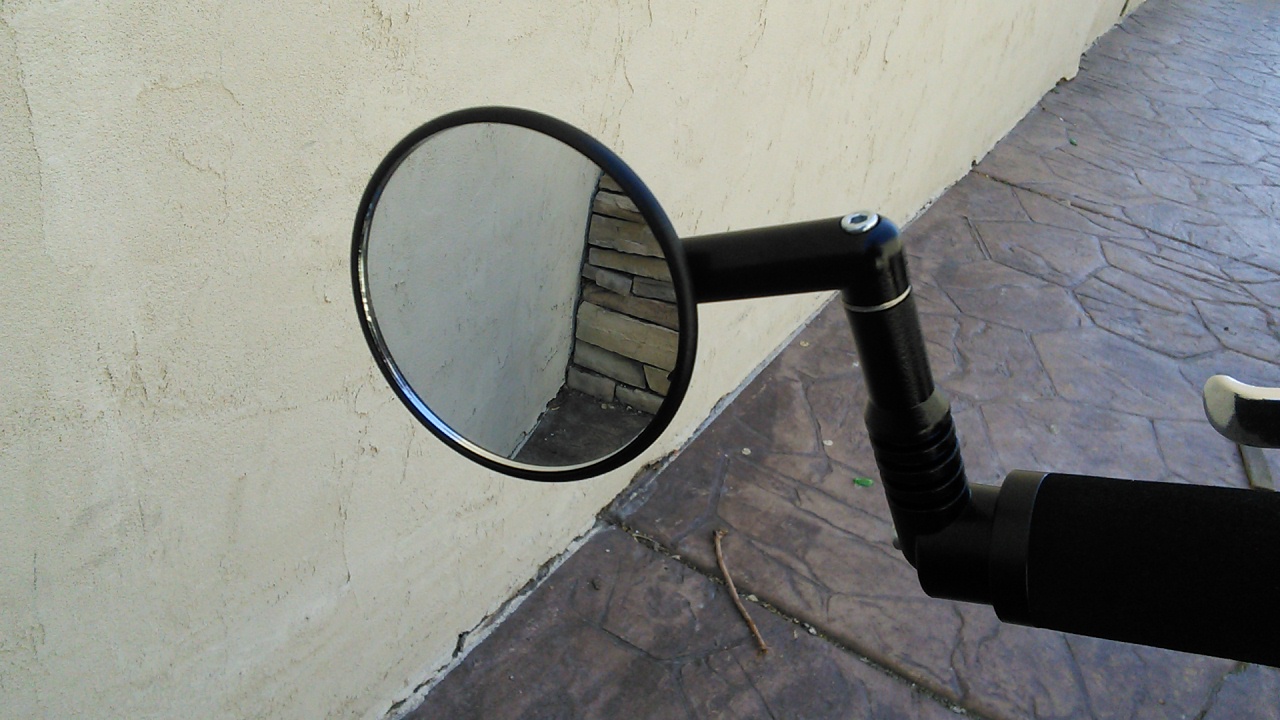 ---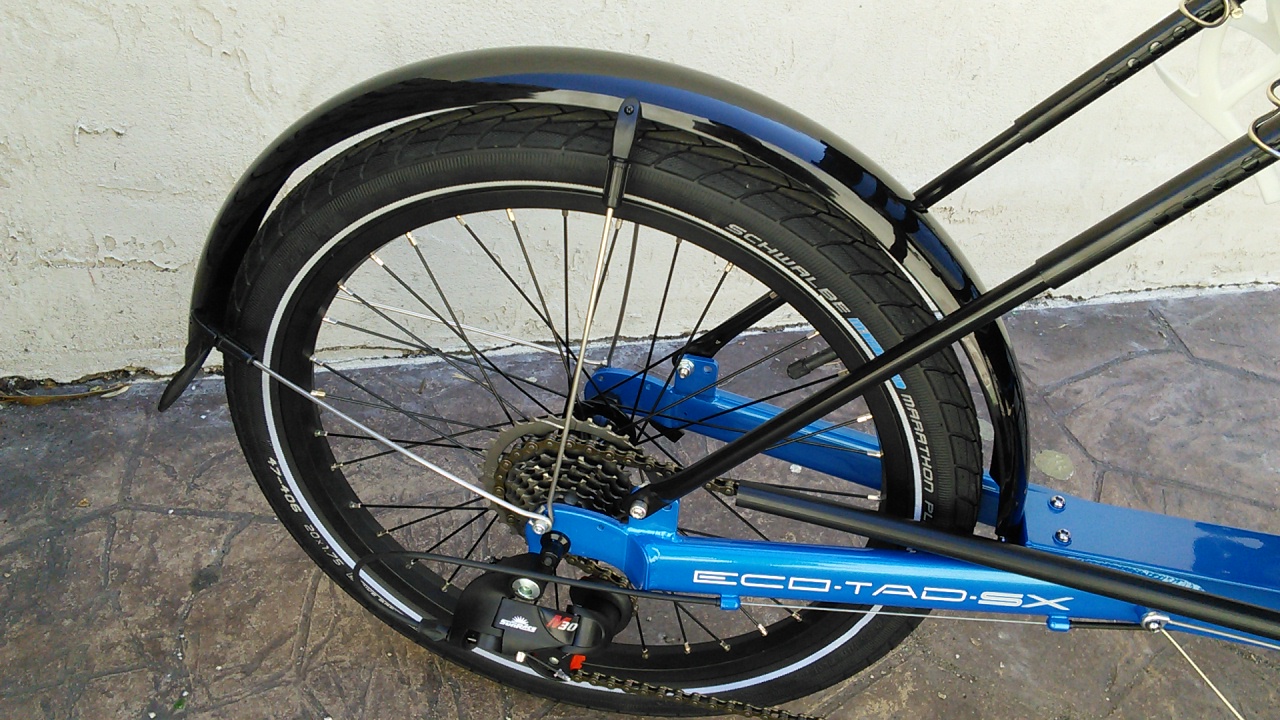 Planet Bike 20in Rear Fender with Release Tabs - The planet bike rear fender is a universal fit fender designed for use with almost all 20" rear wheeled recumbent trikes. (NOT COMPATIBLE WITH ICE OR KMX)

---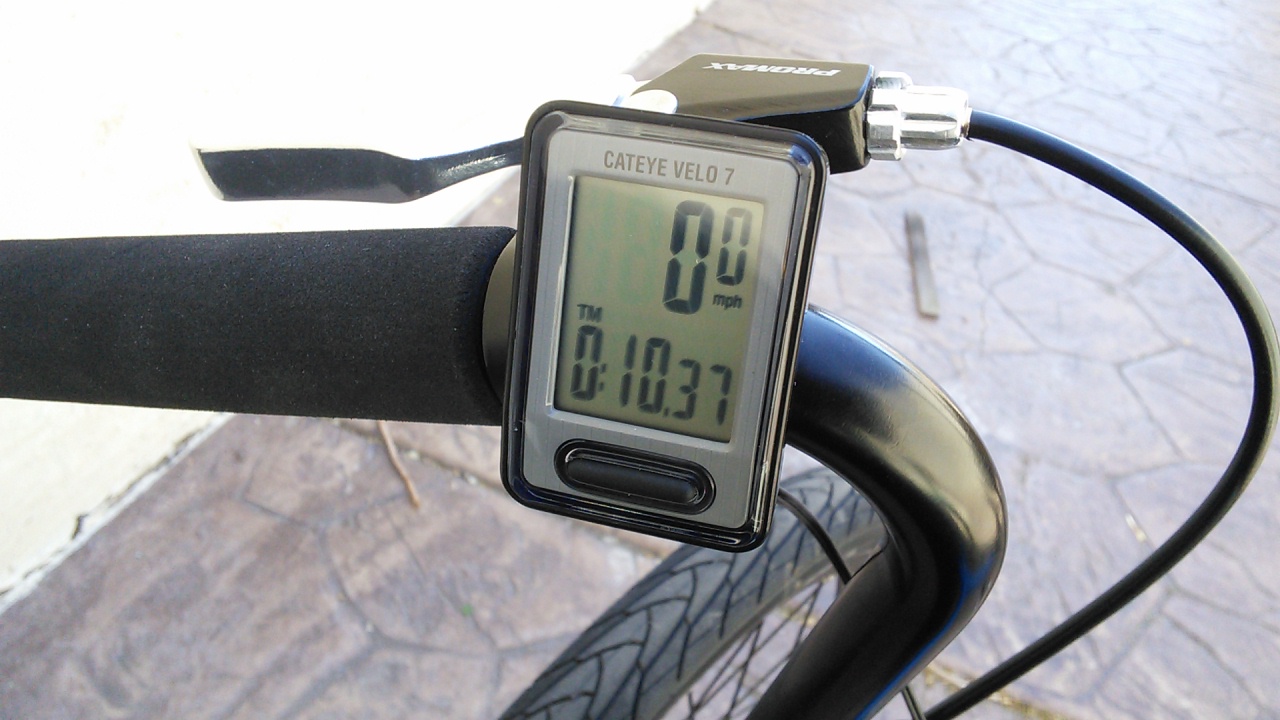 CatEye Velo 7 Wired Computer - The newly designed Velo 7 is CatEye's entry level 7 function computer. The larger screen is even easier to read and set up is made simple with pre-programmed tire sizes. Features: Wired. Current/Max/Average Speed. Distance. Clock. Pace Arrow. Auto Power Saving. Auto Start/Stop. Battery CR2032.

---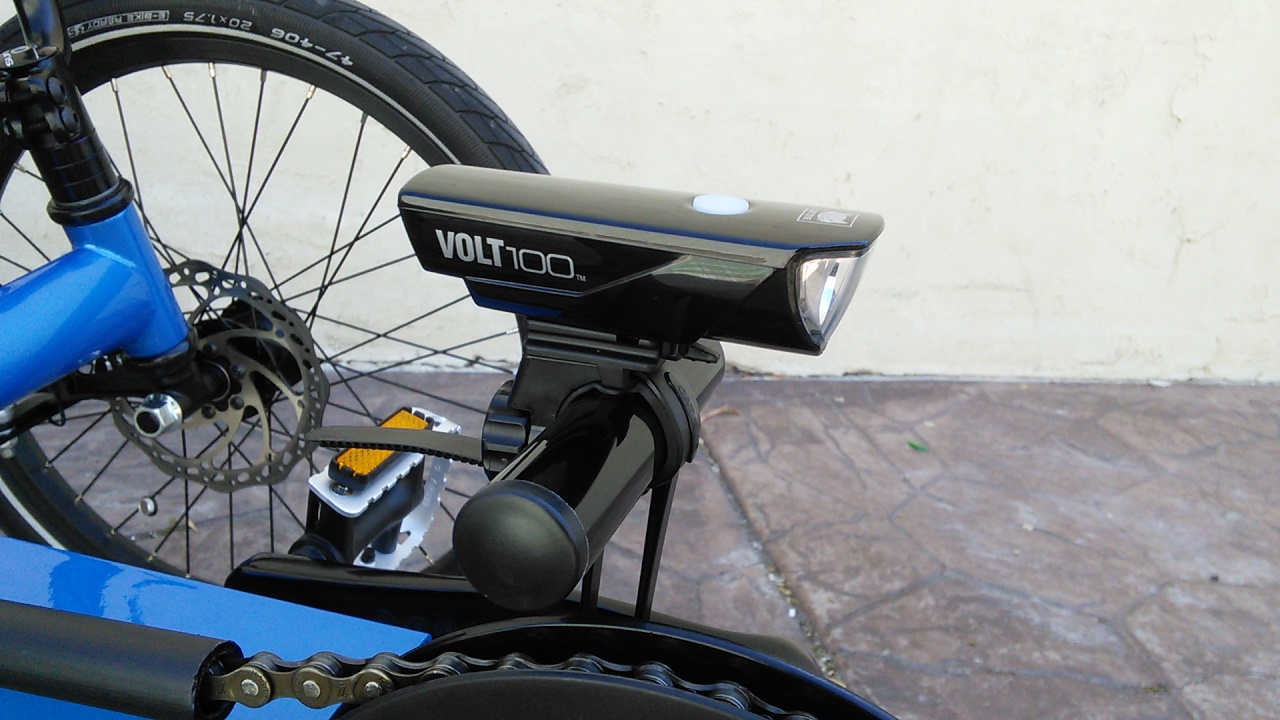 **NOT AVAILABLE** CatEye Volt 100 Rechargeable Safety Headlight - Don't Let the Dark Stop You! The Volt100 is an affordable USB rechargeable headlight with 100 lumen output. Features: 100 lumen output. USB rechargeable Li-ion Battery. High, low, and flashing modes. Easy to remove bracket. Low battery indicator. Mode memory returns to last used setting after turning off. Average run time 2 - 60 hours Modes/Run Time: -High: Approx. 2 Hours (100 Lumens) -Low: Approx. 6 Hours (30 Lumens) -Flashing: Approx. 30 Hours (150 Lumens) -Charge Time: Approx. 3 Hours Via USB Cable

---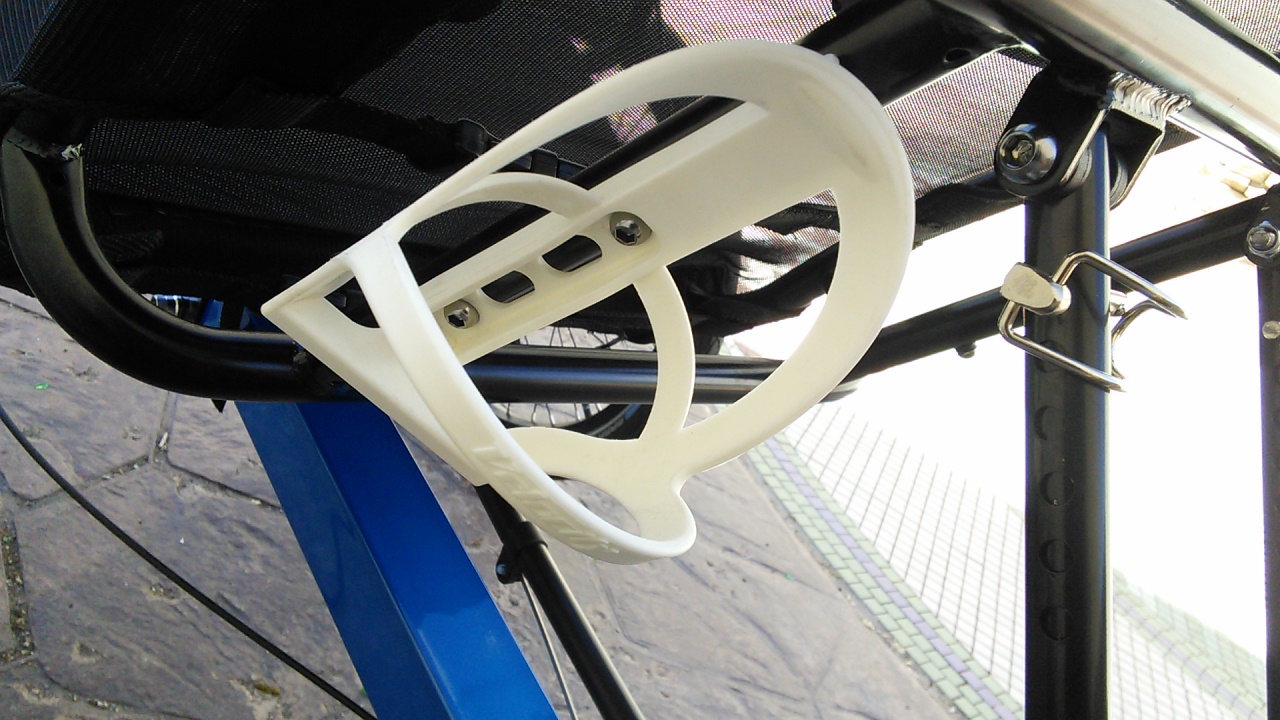 Velocity Bottle Trap Water Bottle Cage - White - The Velocity water bottle cage is lighter than your average metal cage, and it's more effective in keeping your bottle with you. Featuring a more enclosed design, this cage is great for Recumbents that have a bad habit of throwing bottles out of standard cages.

---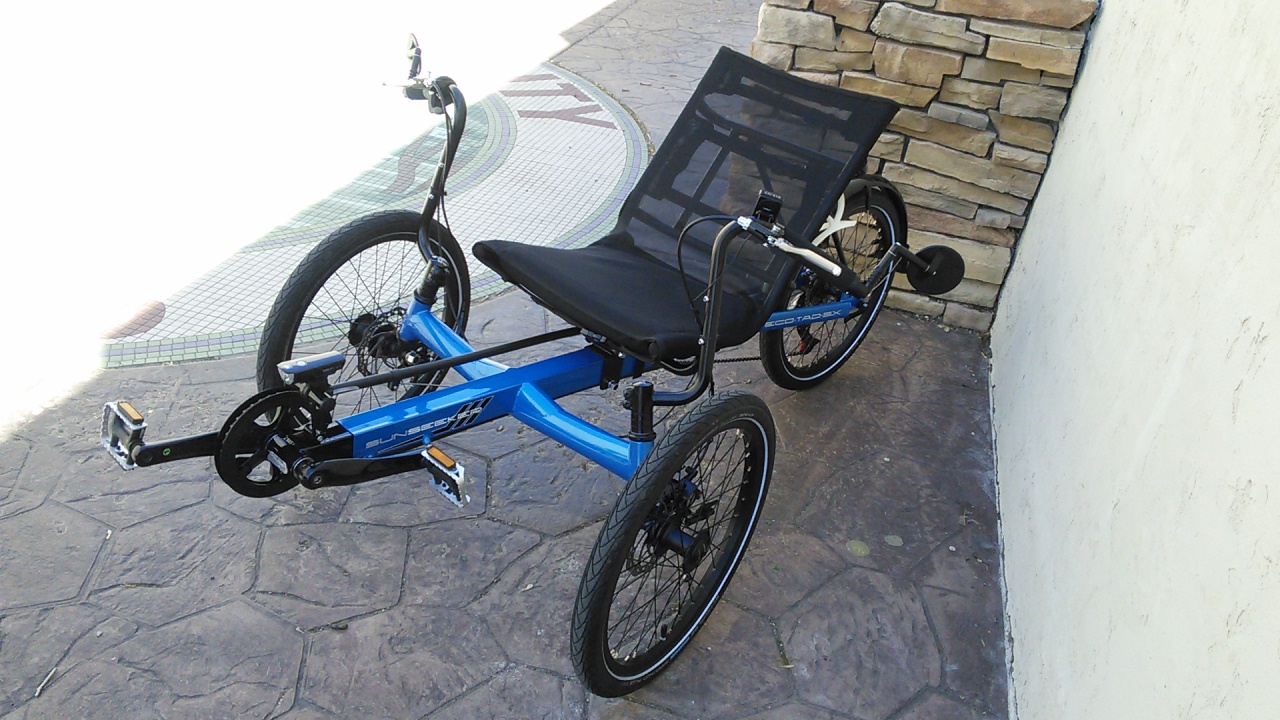 ---