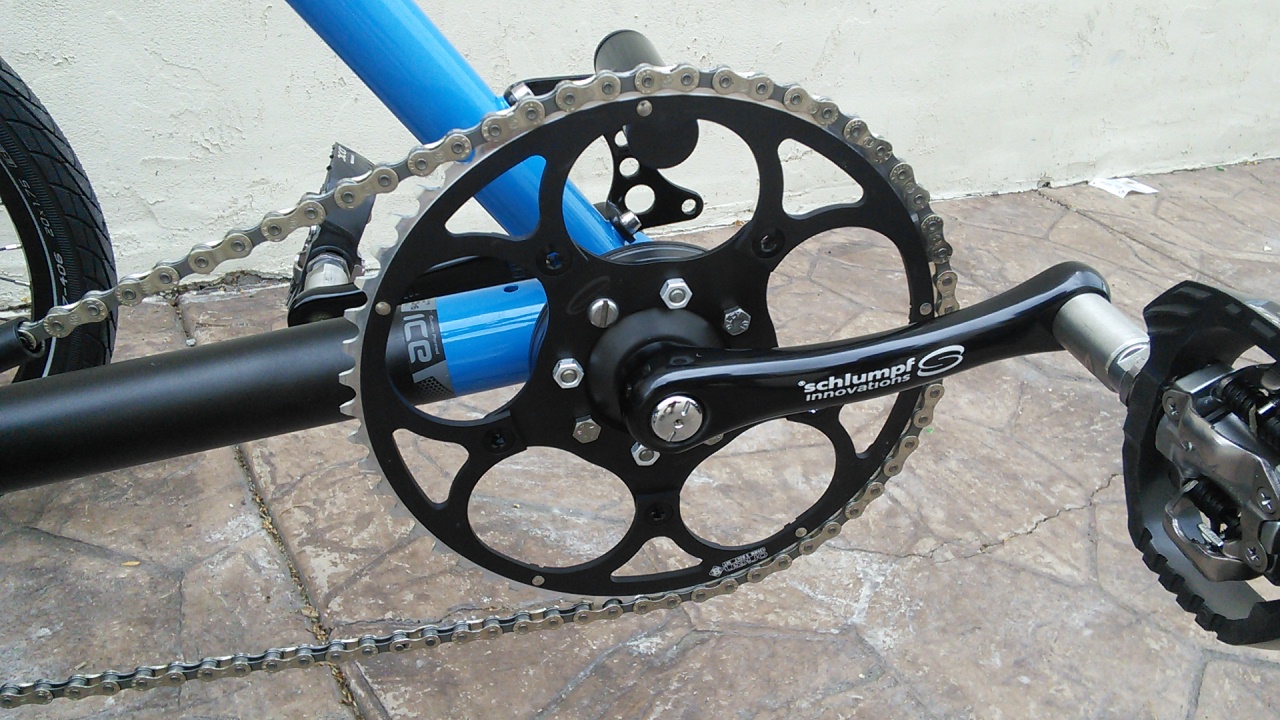 Schlumpf Mountain Drive (Basic model without chainring, trouser guard, crankarms, etc)
- Elegant and durable enough to last a lifetime, Schlumpf gearing systems are high-precision devices manufactured with passionate enthusiasm. Since 1992, mountain-drives have been used by thousands of people around the world to extend the gearing range of both derailleur- and hub-gearing systems.
---
Schlumpf 140mm Crank Arms
---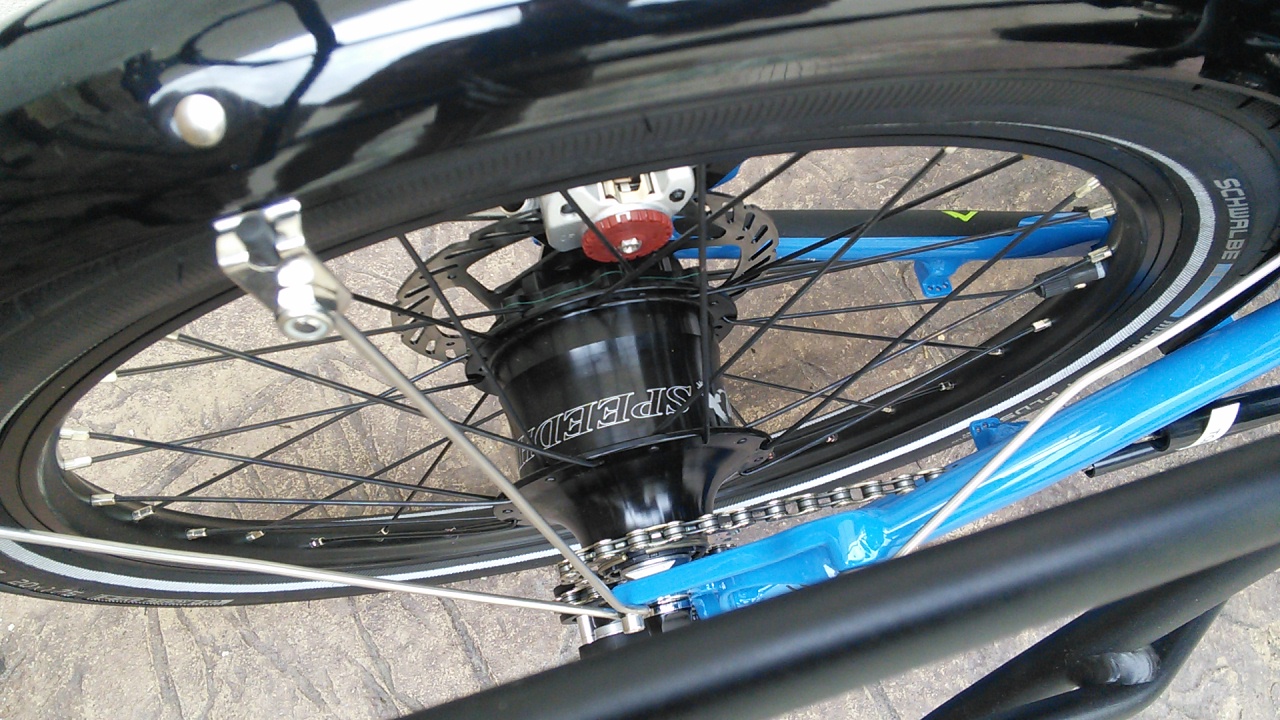 Wheel Kit - Rohloff Speedhub 14-Speed Hub - QR - Cable Shifter -

---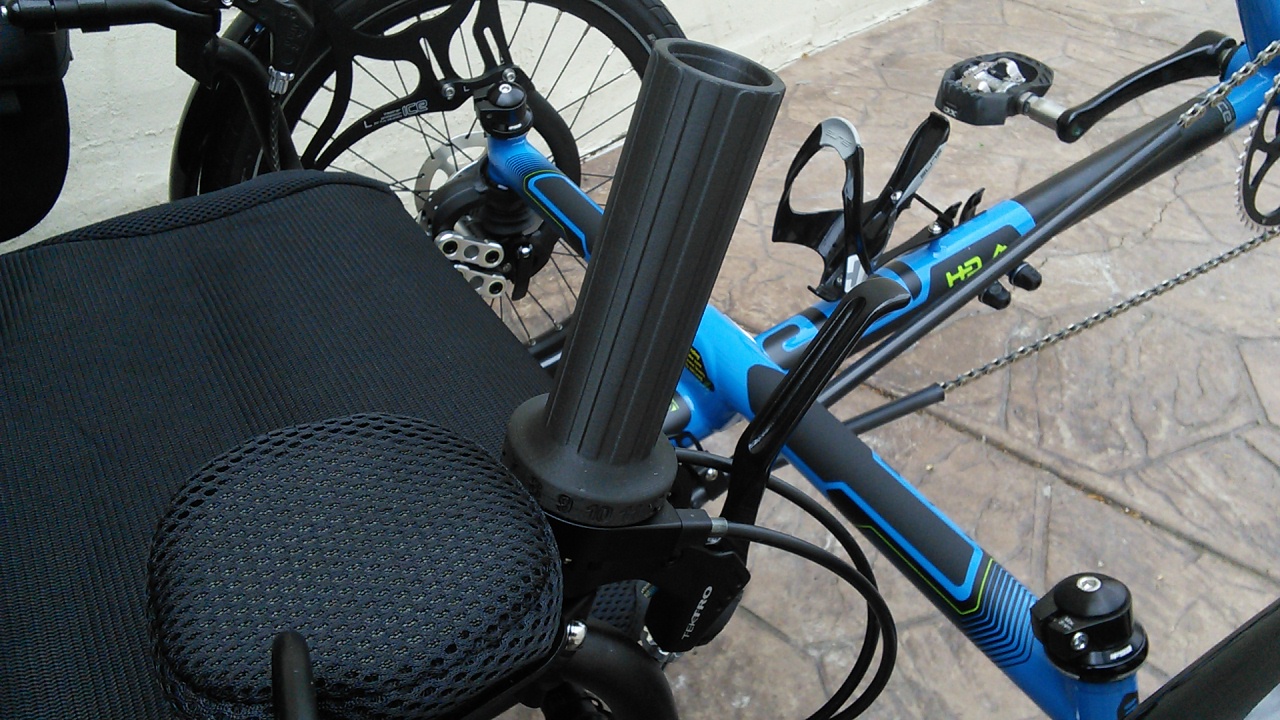 Full Length Grip for Rohloff Shifter - Swap out your stock Rohloff shifter for a full length version. Designed and 3D-printed in house, the full length shifter gives you makes shifting your 14-speed Rohloff a breeze. MADE TO ORDER 3D Printed Rohloff Shifter Retrofit

---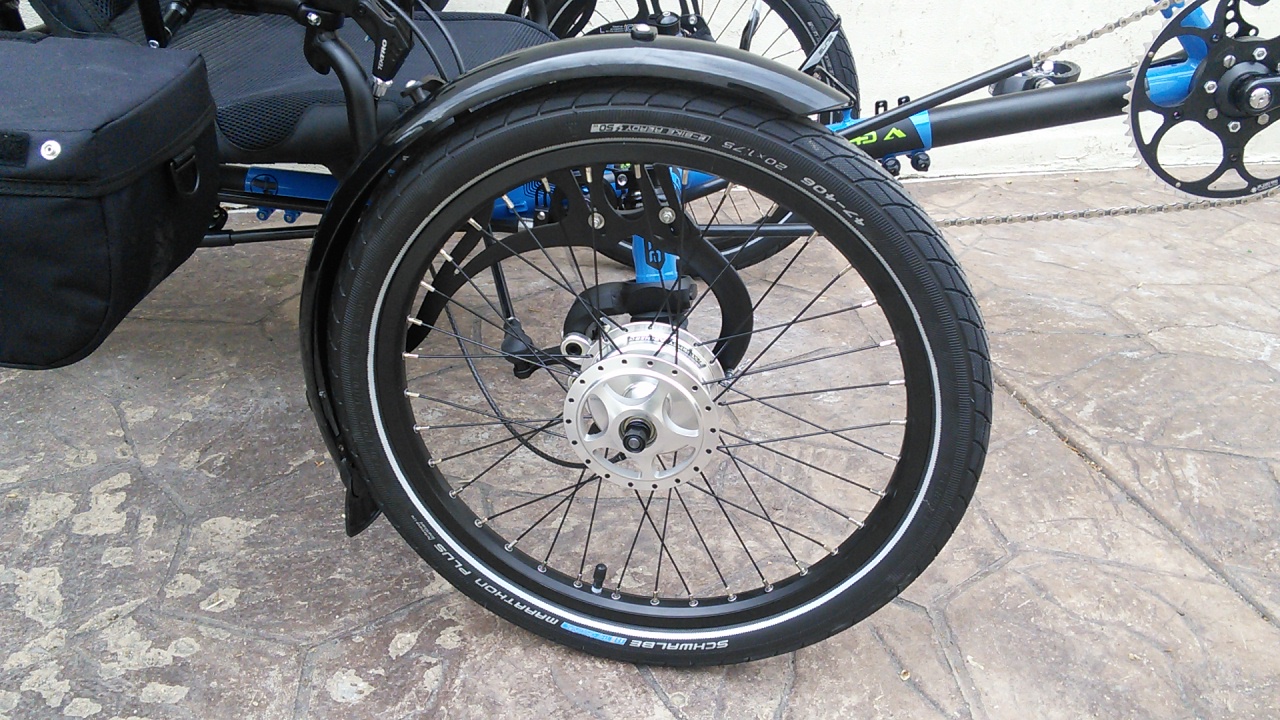 Schwalbe Marathon Plus 20x1.75 (47-406) HS440 Tire - The Marathon plus tire has a thick protective liner to keep foreign objects from reaching the tube. Schwalbe has a protection level 7 out of 7 for all Marathon Plus tires. This is our most popular tire by far because it's affordable and they will outlast any tire out there. You'll be surprised at how smooth and quiet they roll. -WIRE BEAD -PSI: 50-70

---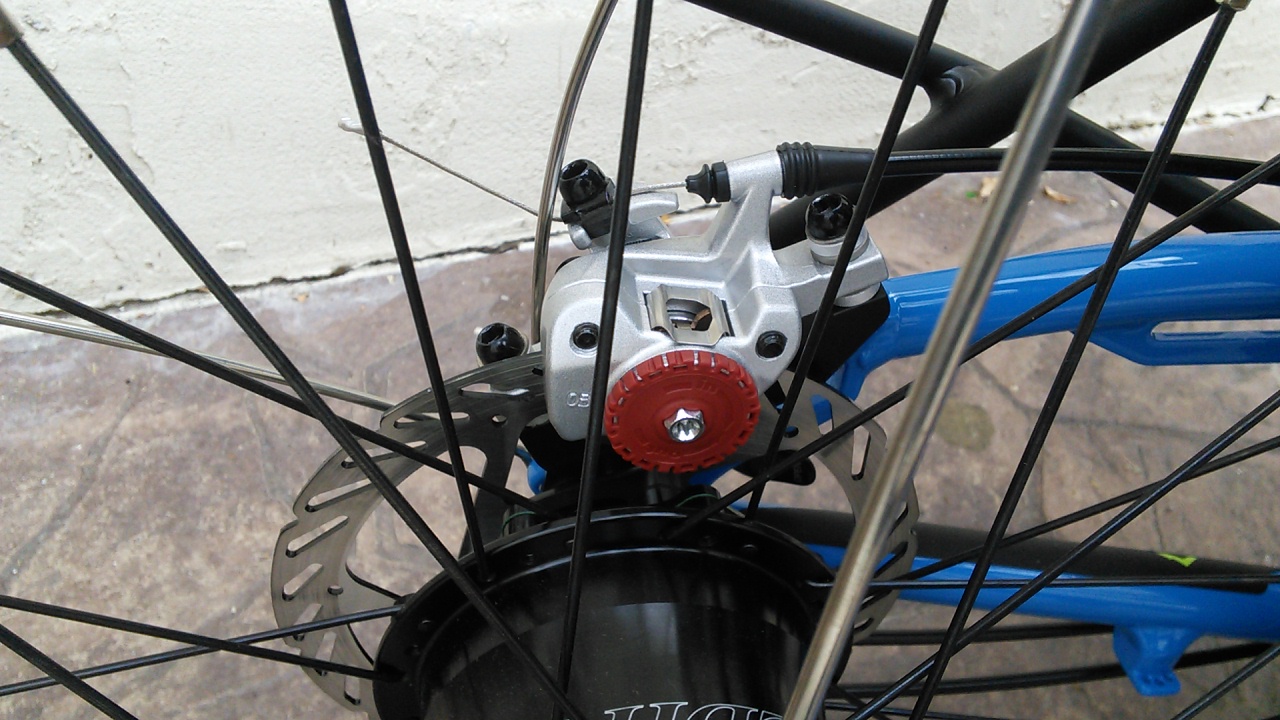 Avid BB7 Rear Disc Parking Brake Upgrade Kit - Friction Lever - Complete kit to allow the addition of a rear parking brake. Includes an Avid BB7 mechanical disc brake and rotor, parking brake lever for fitting on the handle bar and a cable. The rear hub must be disc brake compatible and ready to take the rotor supplied in the kit.

---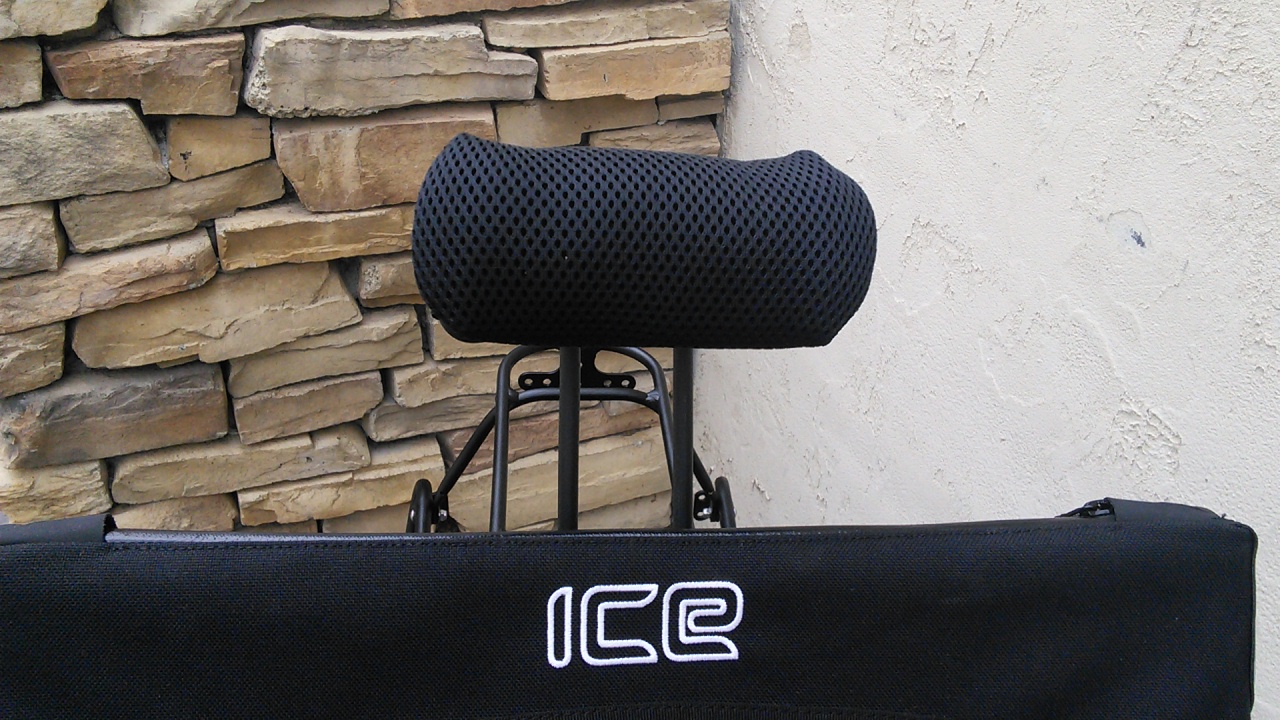 ICE Adjustable Neck Rest - For Ergo-Flow Mesh Seat - Fully adjustable for height and angle, removable padded cover. Very comfortable going up hills especially when the trike is set to a more reclined seat angle. Also a nice feature when relaxing at a standstill.

---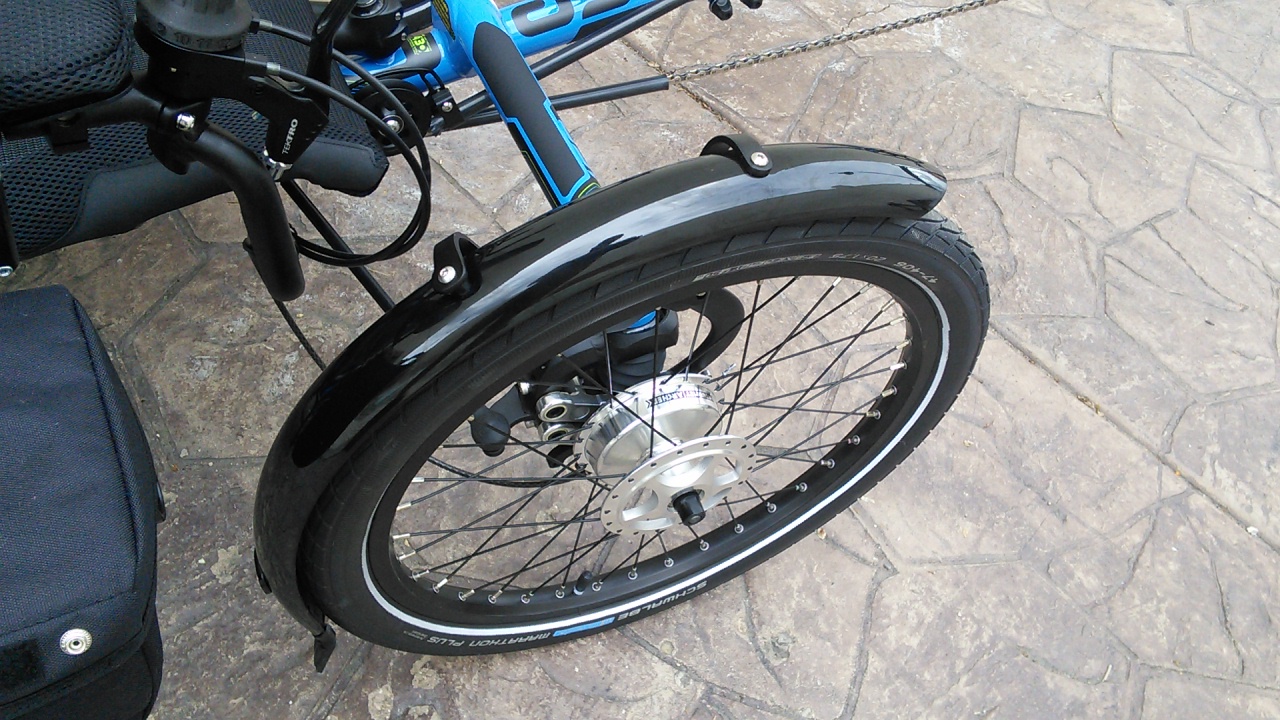 ICE 20 inch Front Fender Mudguard Set for Suspension Front End - These ICE Mudguards are quickly fitted and removed with one bolt (or optional QR levers). Light weight and adjustable for larger tire clearance up to 2" (50mm) Schwalbe Big Apple. Complete with mud flap at the lower edge. Comes as a set of two front Mudguards (fenders) for your Trice recumbent ICE Trike.

---

ICE Quick Release Kit - DISC brakes - If you would like to be able to fold your ICE trike without any tools, the ICE quick release kit for enhanced tool-less folding / split down would be perfect.

---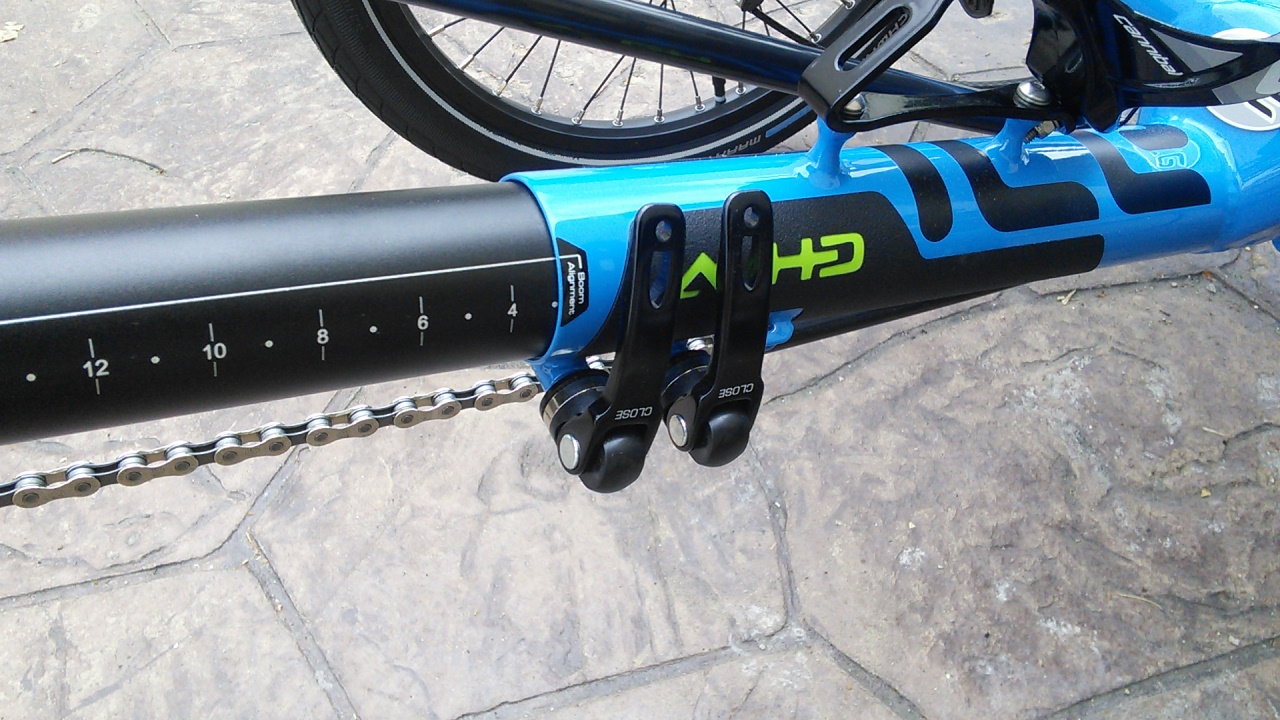 ---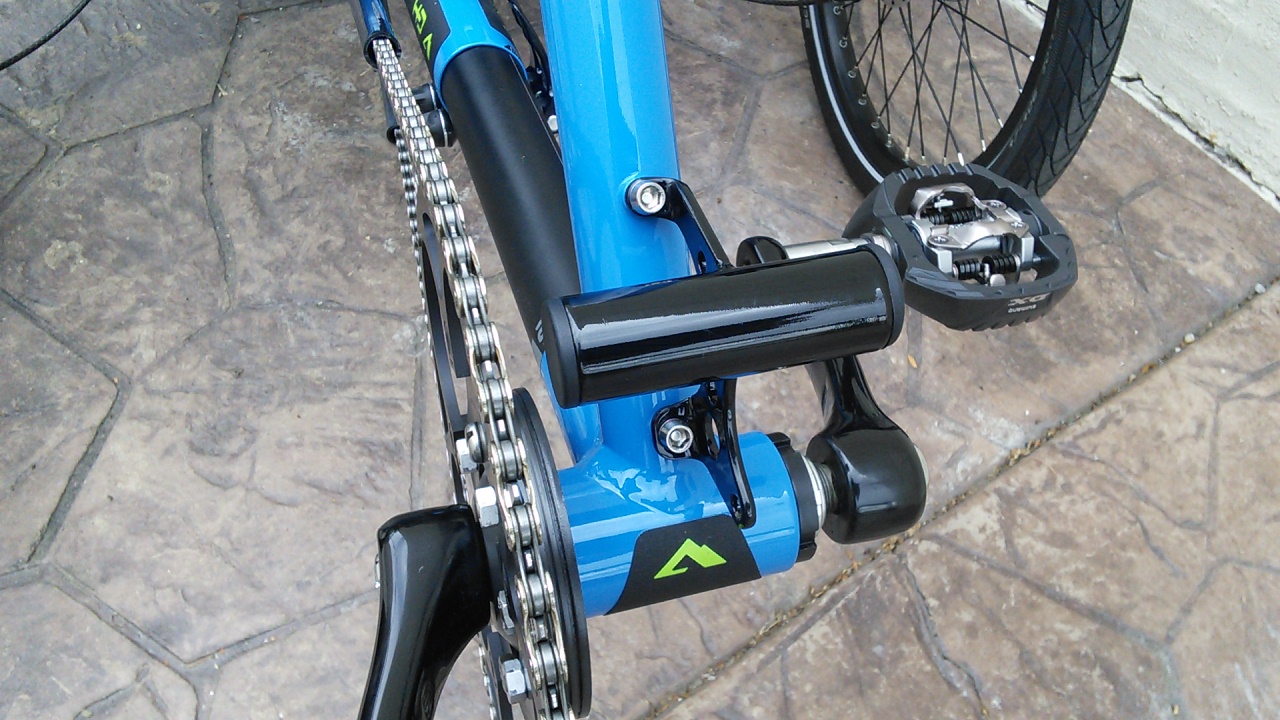 ICE Bolt On Front Light Mount - This is a quick and sturdy fix to mount a headlight to your front derailleur post. It's easy to install and will stay securely in place as you ride.

---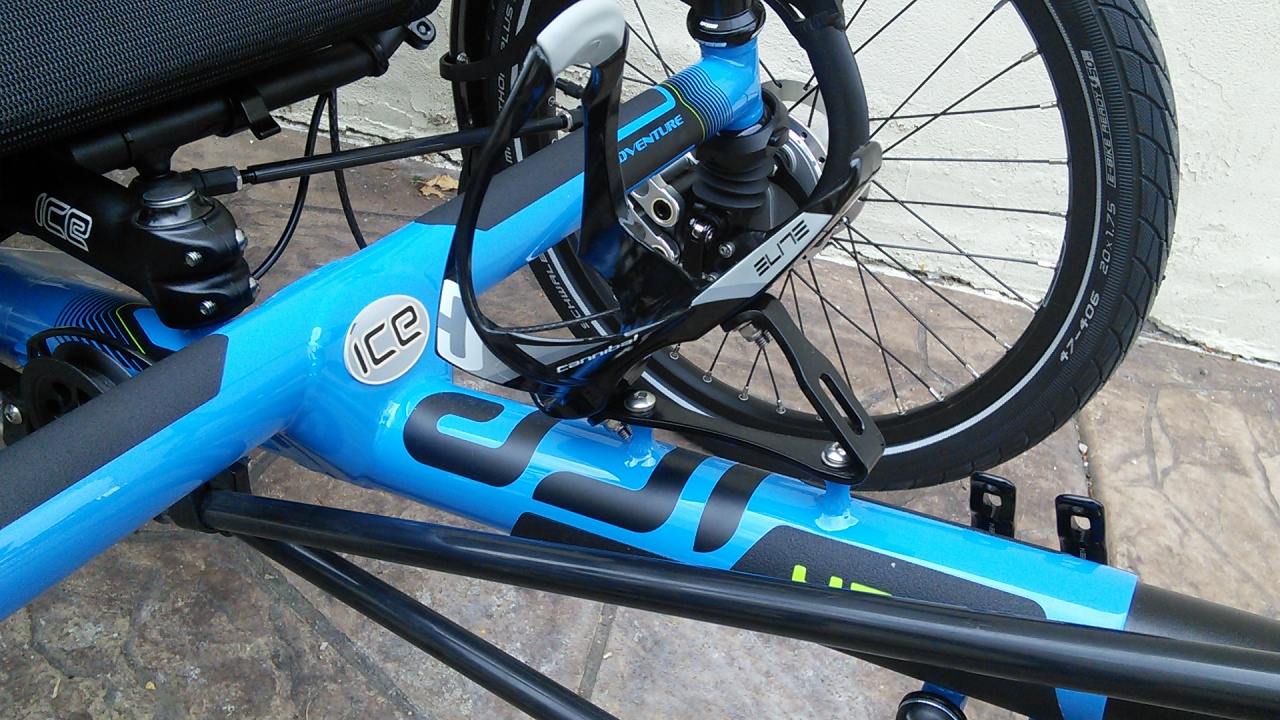 ICE Bottle Cage Riser - The bottle cage riser is custom built by ICE to ensure easy access to your water bottle. The bottle riser mount fits directly in-front of the rider and raises the angle of the bottle cage allowing the cage to be fitted facing the rider. This means that the bottle can be extracted in the laid back position and by pulling towards the rider. Some bottle cages wont work in conjunction with the ICE Bottle Cage Riser.(Bottle cage not included)

---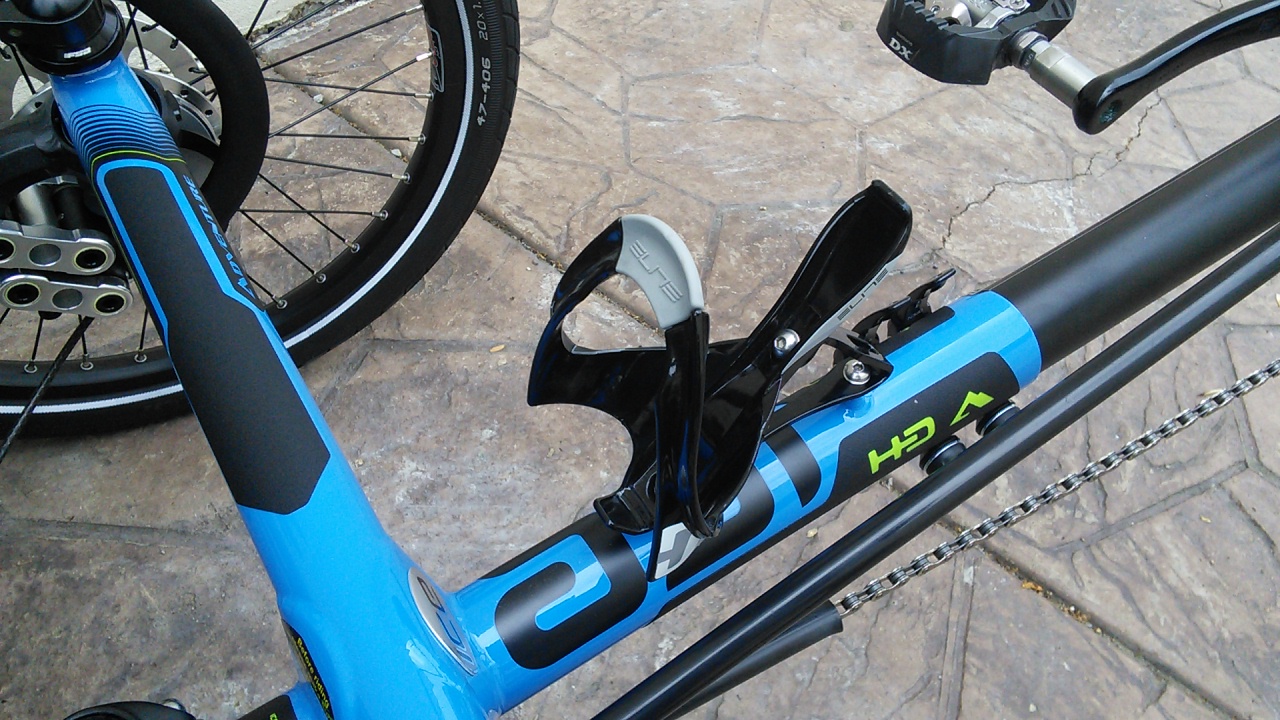 Elite Cannibal Bottle Cage
---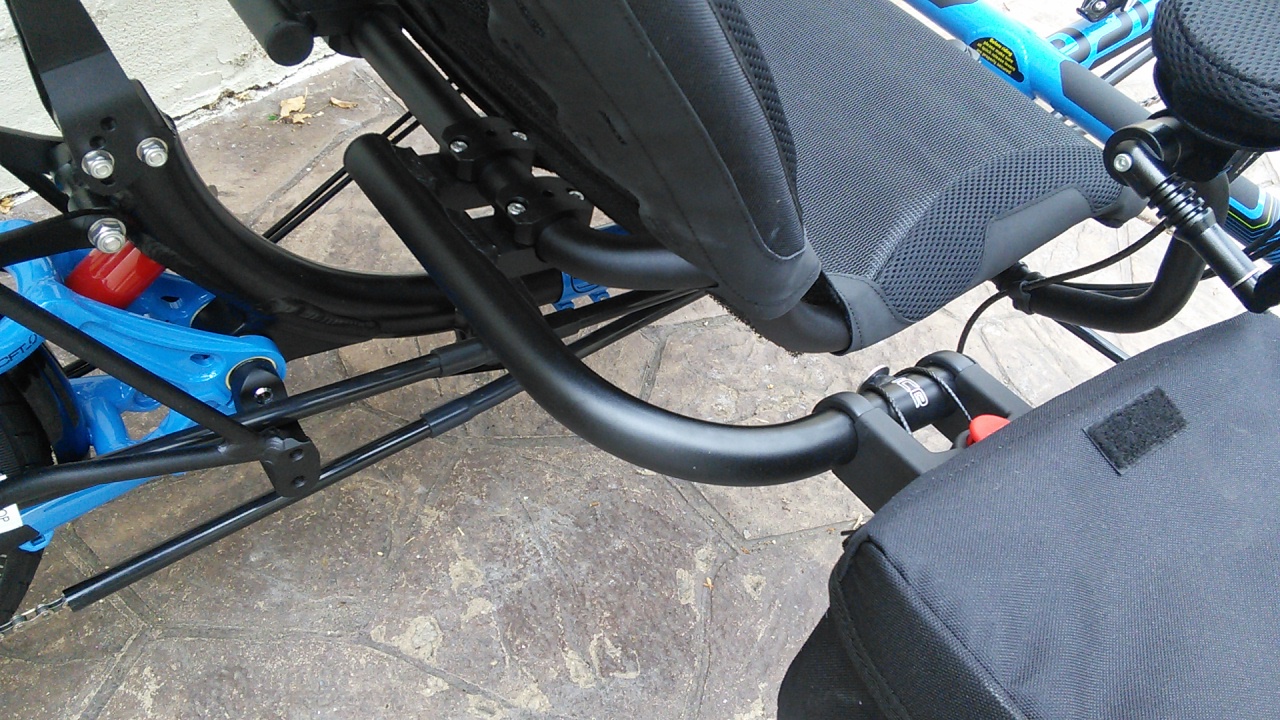 ICE Side Handle Bar Bag Mount - Trice Side "handle bar bag" mount to fit handlebar bag along side seat. Can be mounted on either side of the trike. Works with all mesh seat models. Very useful for accessing items without getting off the trike.

---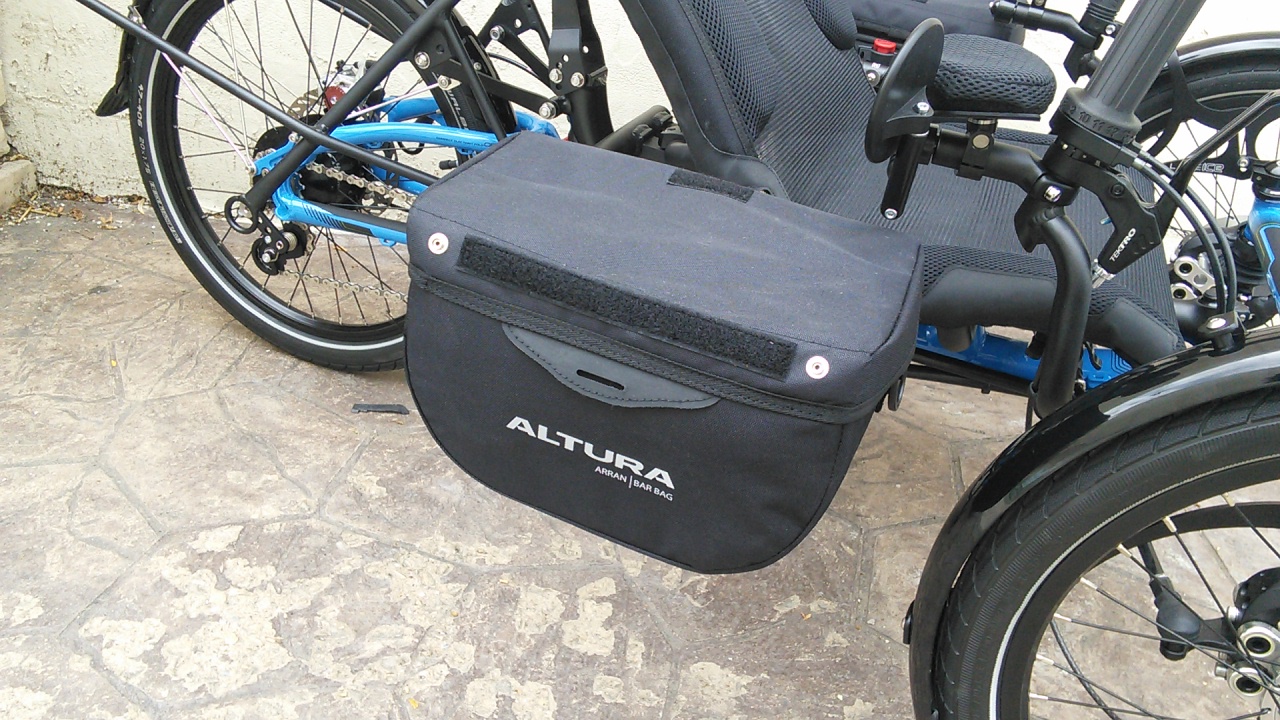 Altura Arran Bar Bag - The Altura Arran Bag is a great place to carry stuff you need to get to while on a ride or touring vacation, perfect for your wallet, phone, keys etc. They are also great for cycling photographers as they offer quick access to a camera for those urgent shots. *Dimensions of this bag - 10x7x7 inches*

---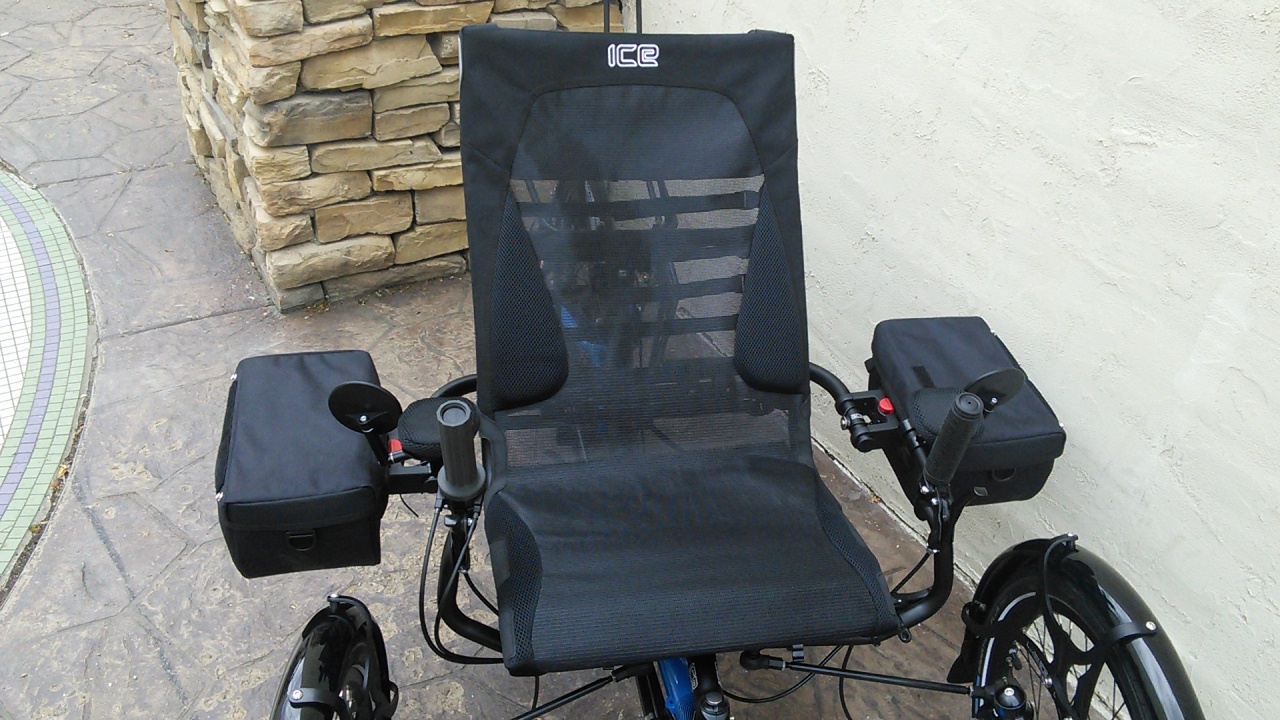 ---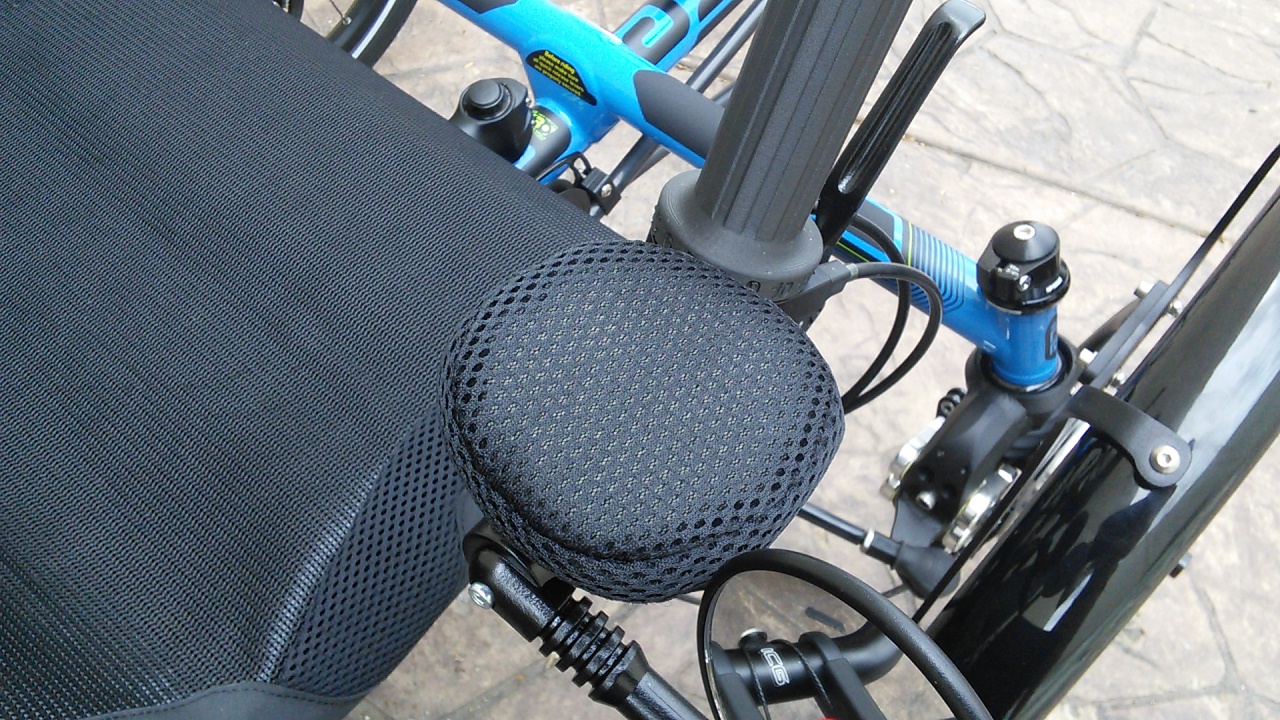 HP Hand Rests
---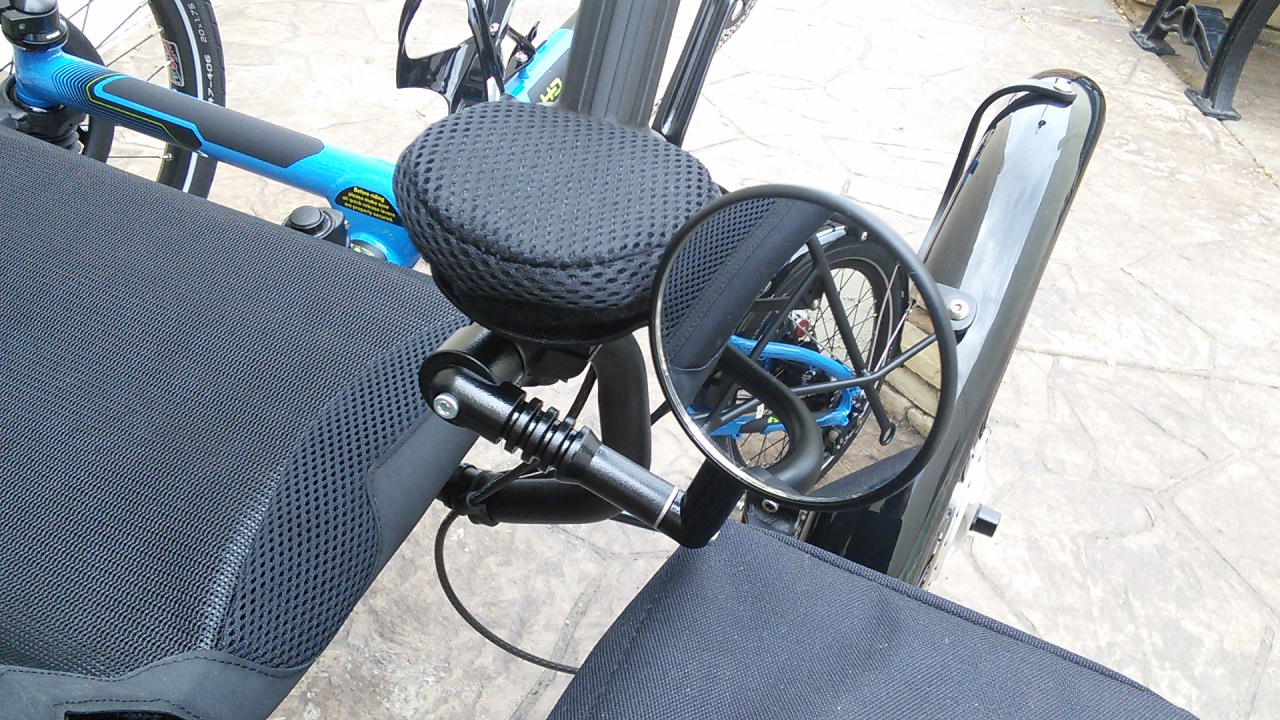 Double Mirrycle Mirrors
---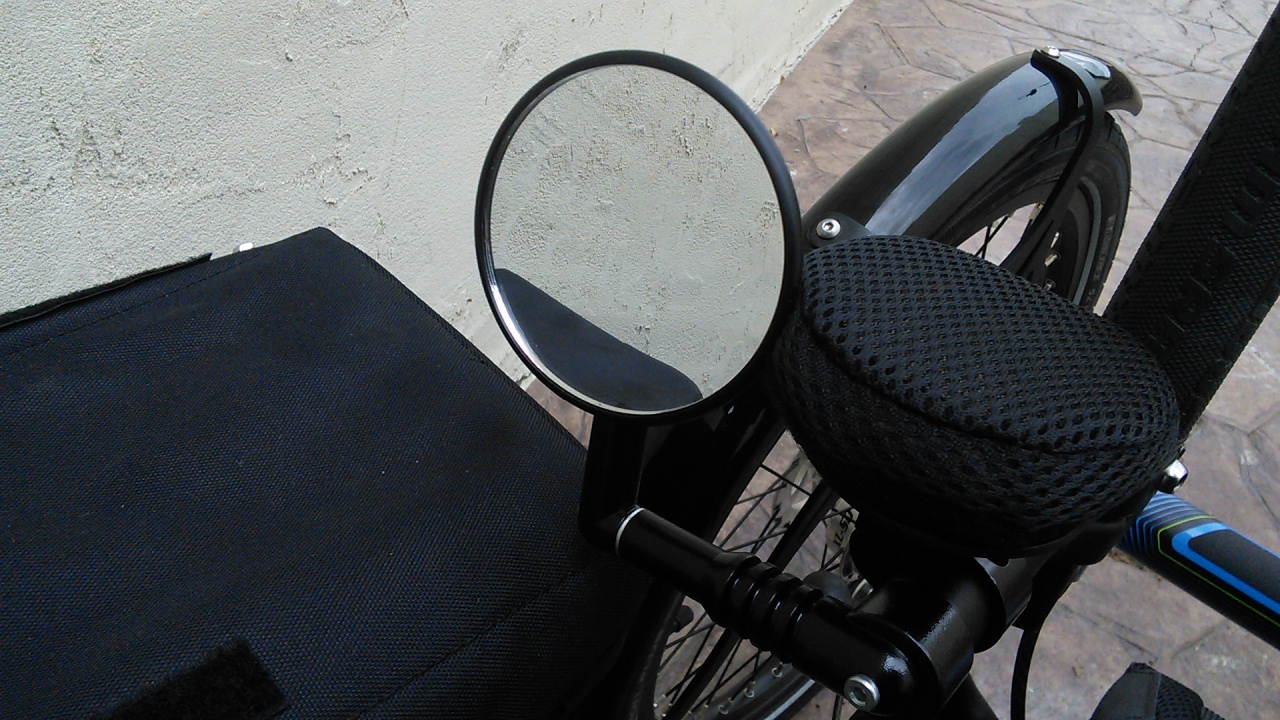 ---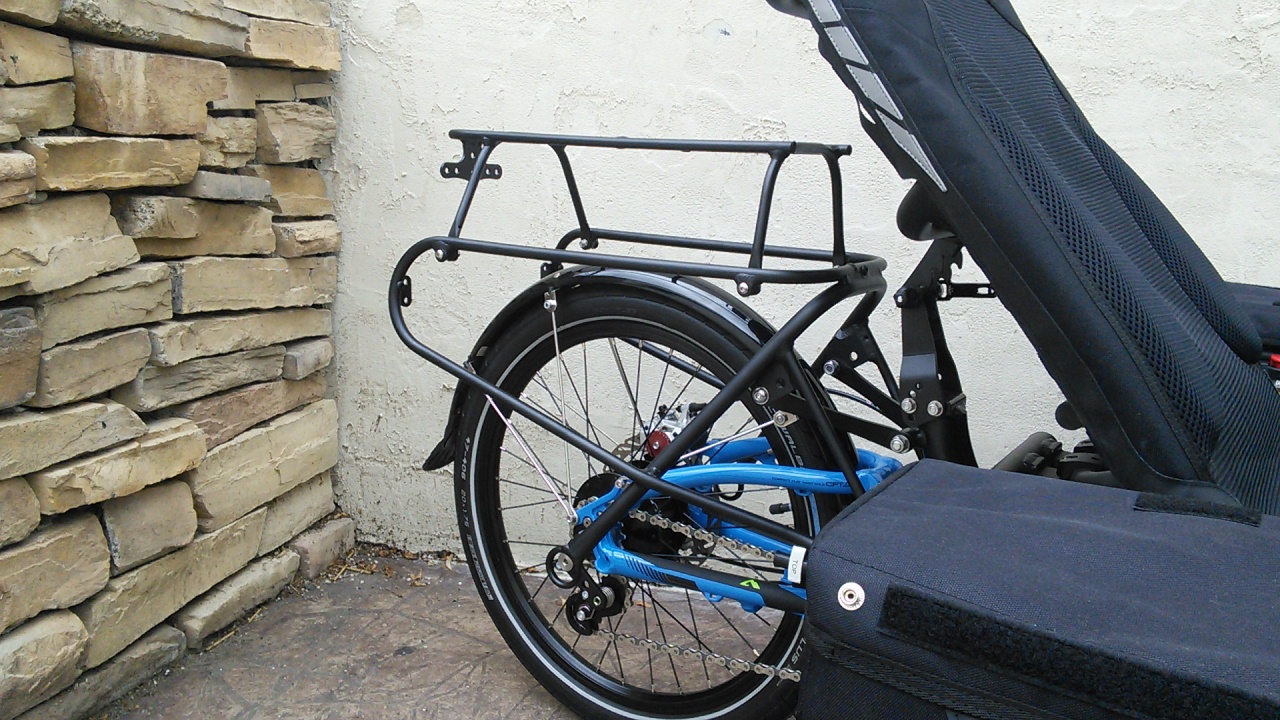 ICE Pannier Rack with Top Bag Adapter
---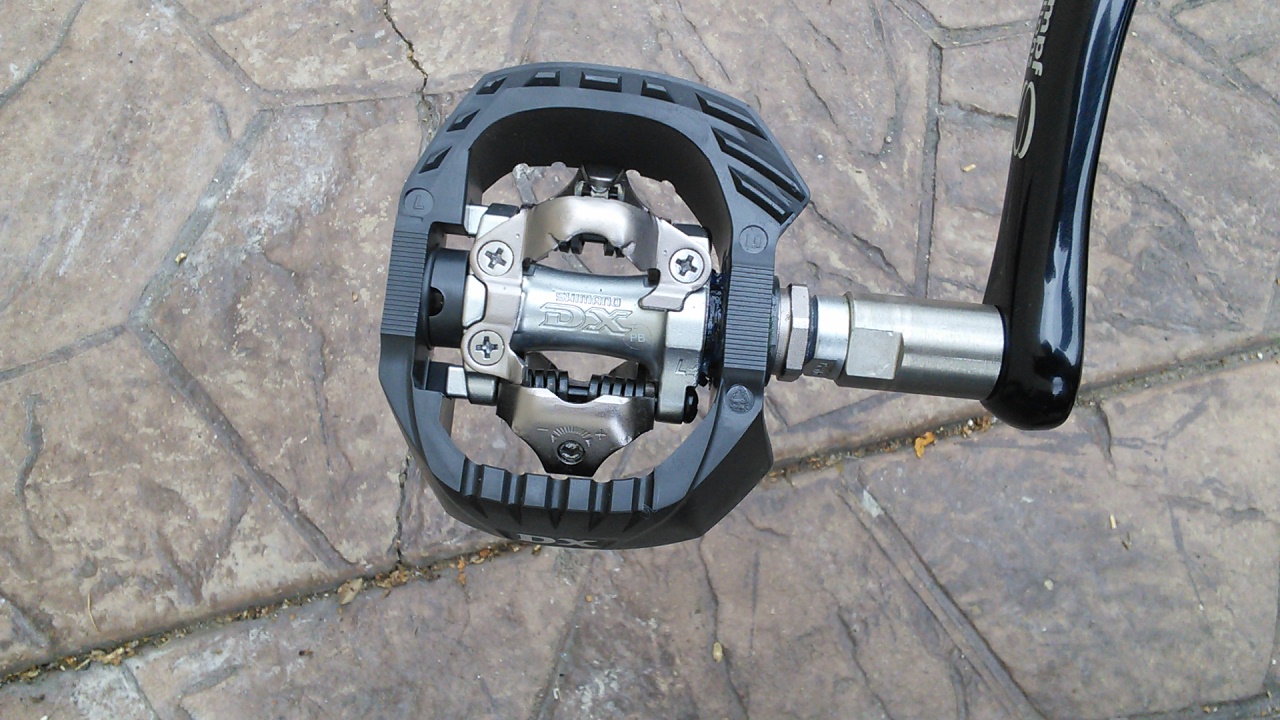 Shimano DX M647 Pedals
---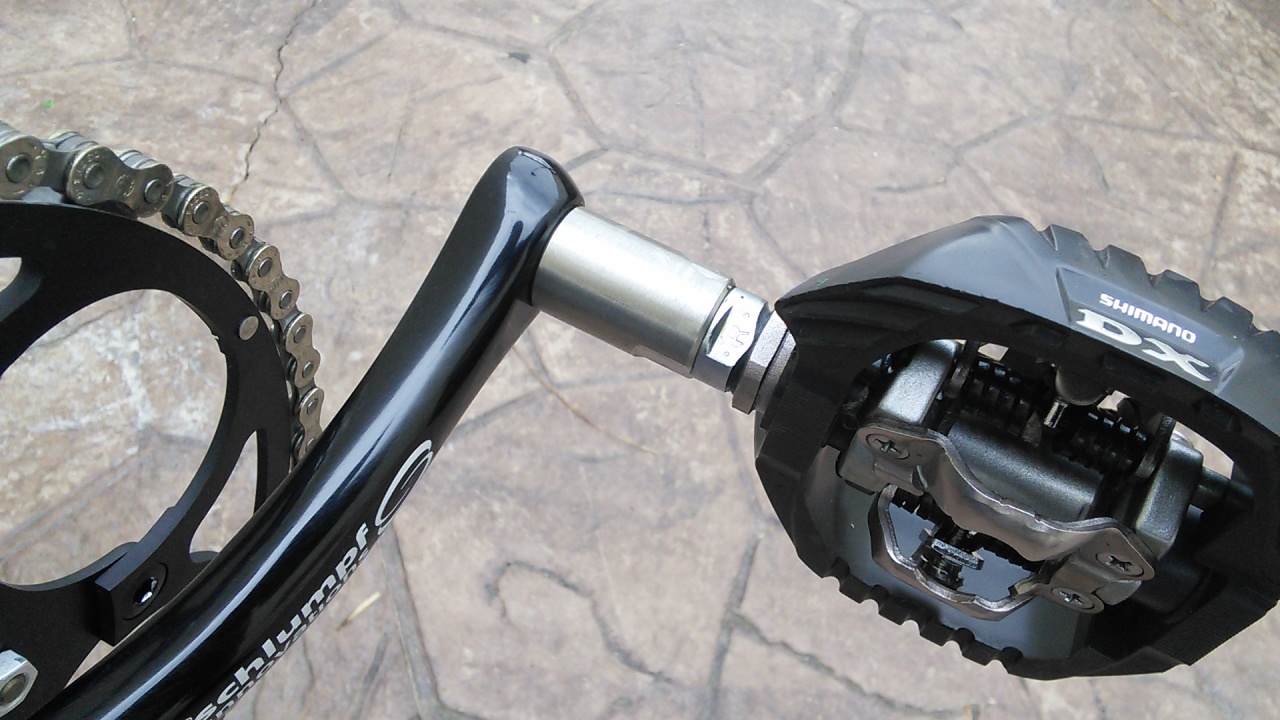 30mm Pedal Extenders
---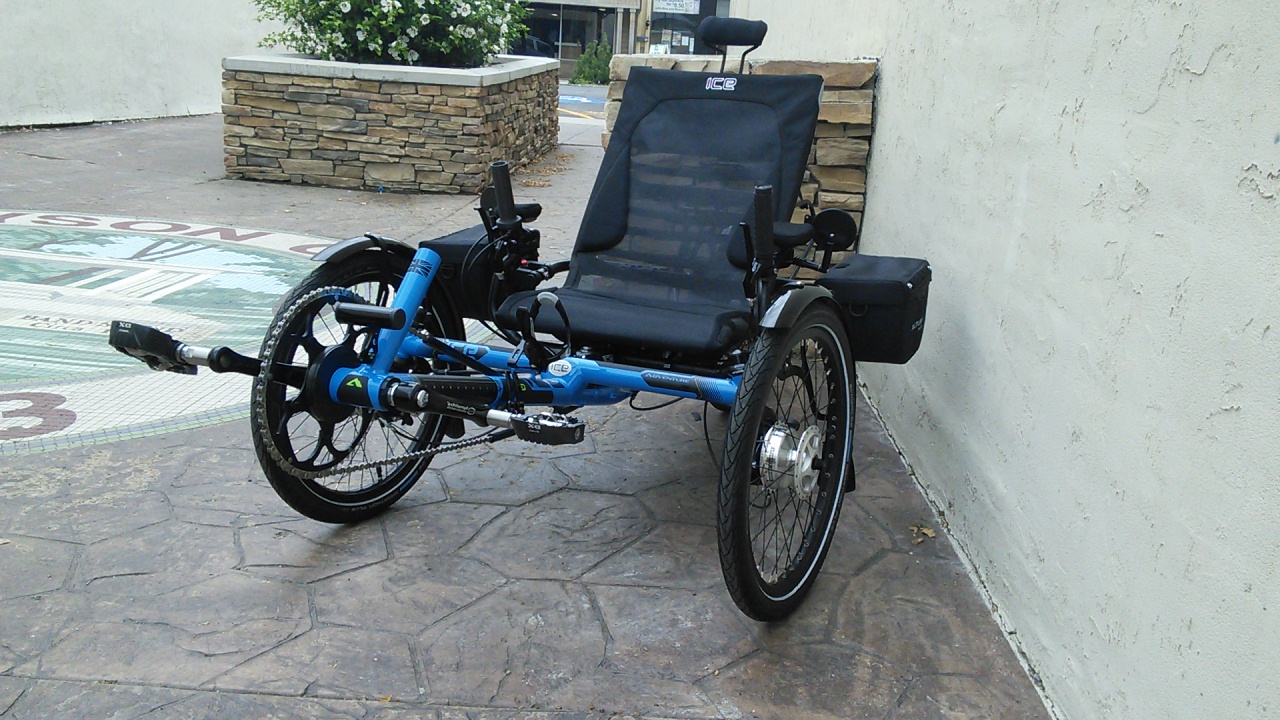 ---