Pinion Drive 18 Speed Transmission
---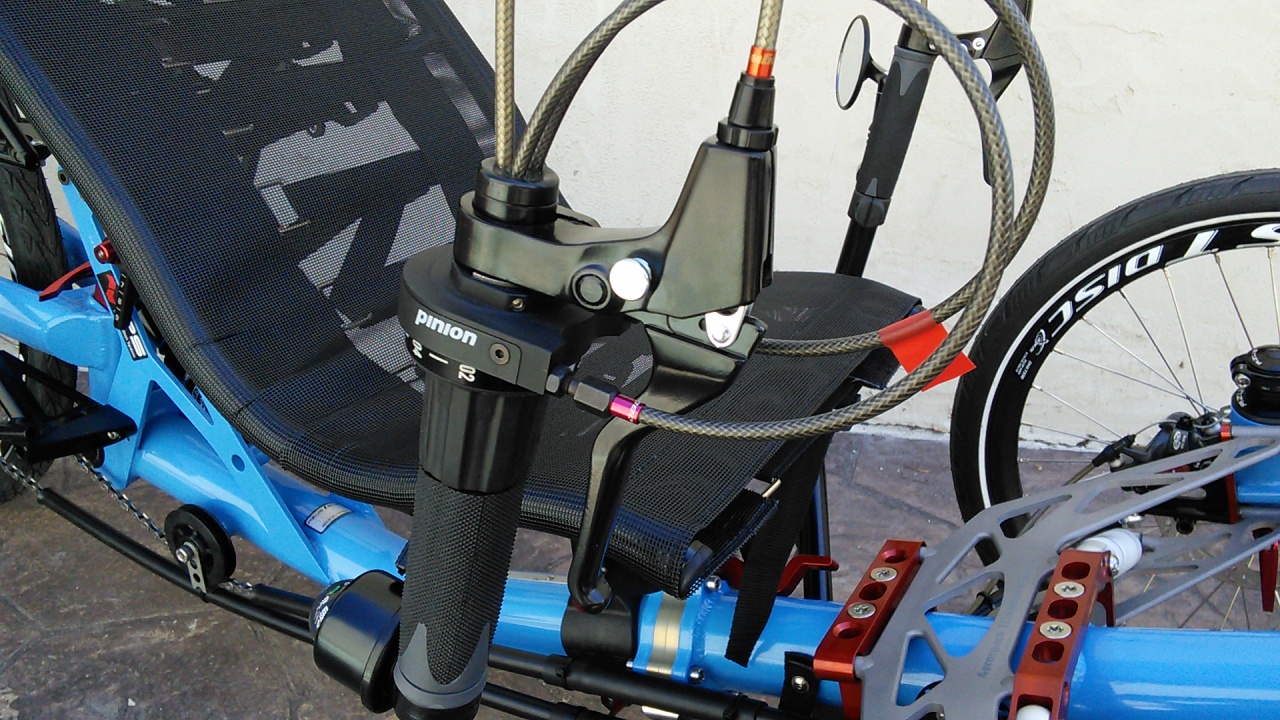 SunLite Locking Brake Lever Set - These locks act as parking brakes and replace having to use parking straps. Forget worrying about your trike rolling away, especially with two locking brakes instead of just one.

---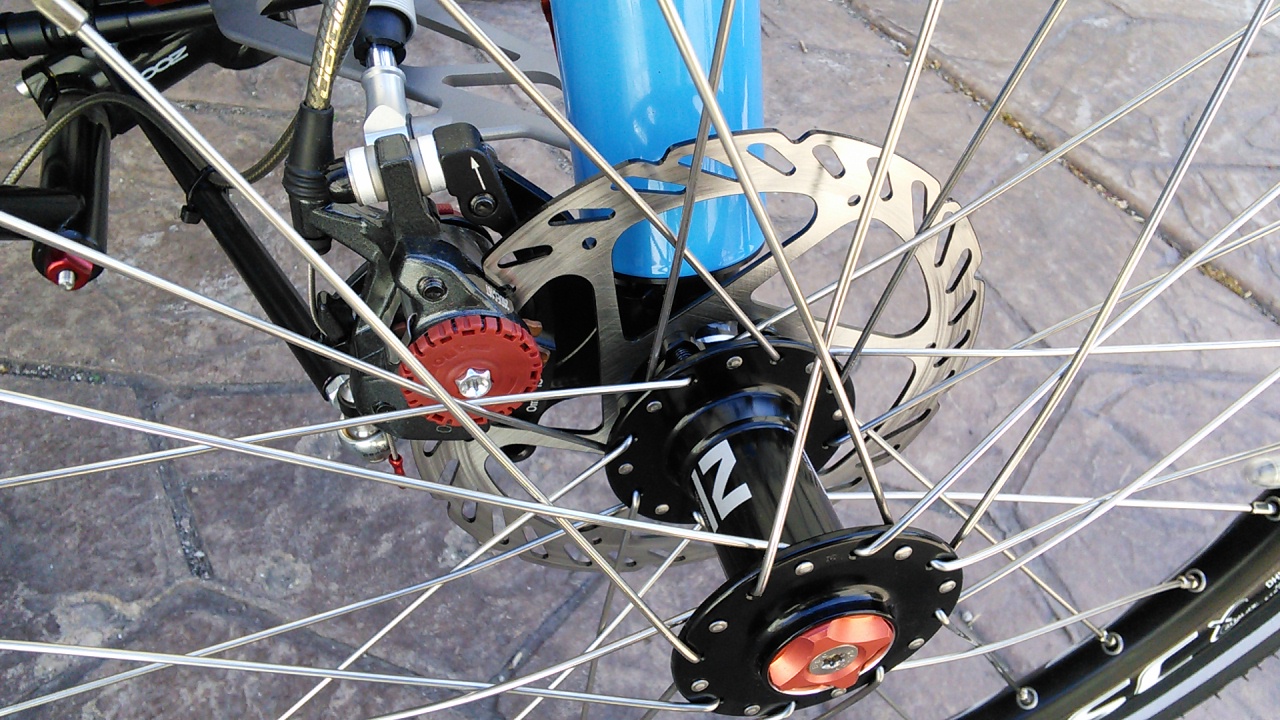 Avid BB7 Front Disc Brake Kit (pair) - This kit includes everything you need to upgrade your trike's brake system to the best mechanical disc brake system available. Perfect for for any home builds.

---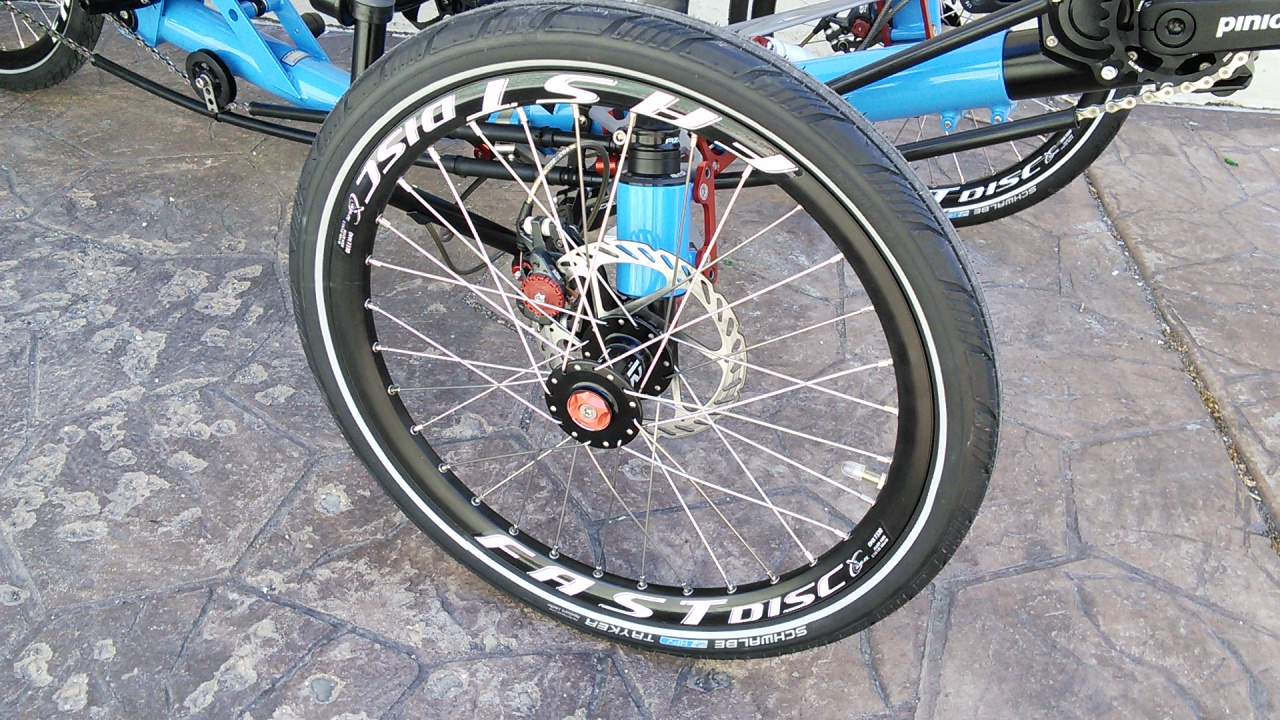 Schwalbe Tryker 20x1.5 (40-406) HS433 Wire Bead Tire - A great and reliable performance tire. Good for going fast or just cruising around.

---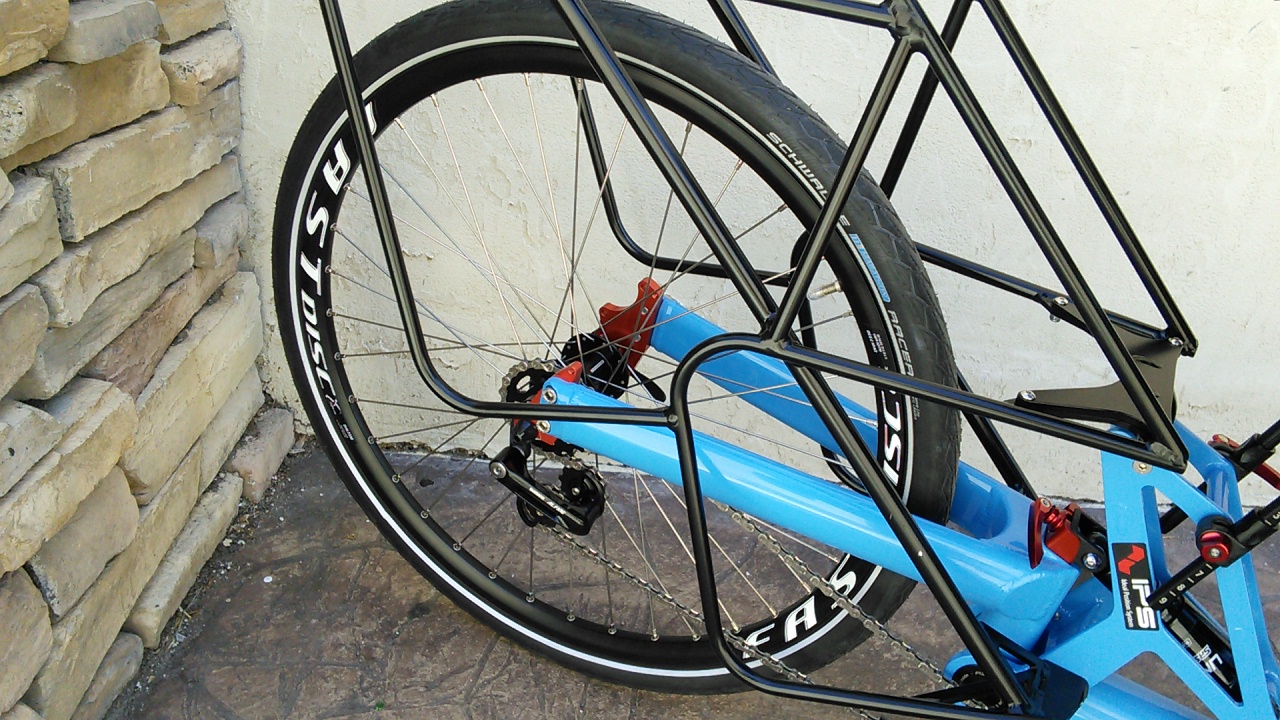 Schwalbe Marathon Racer 26x1.50 (40-559) HS429 Tire - The fastest Marathon ever. Everything is optimized for speed. Qualifier Compound and sporty, light sidewalls make the Marathon Racer extremely flexible and minimizes rolling resistance. - WIRE BEAD MAX PSI 85

---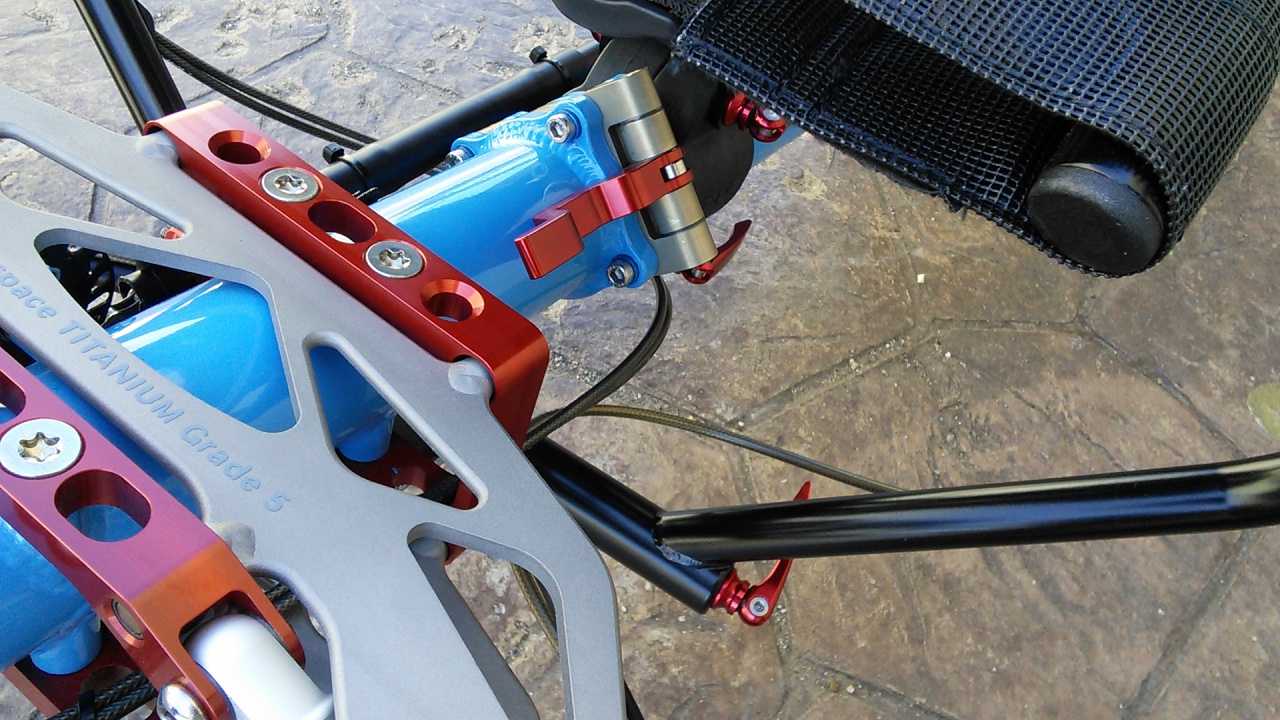 AZUB FRAME HINGE+FOLDING HANDLE BARS -

---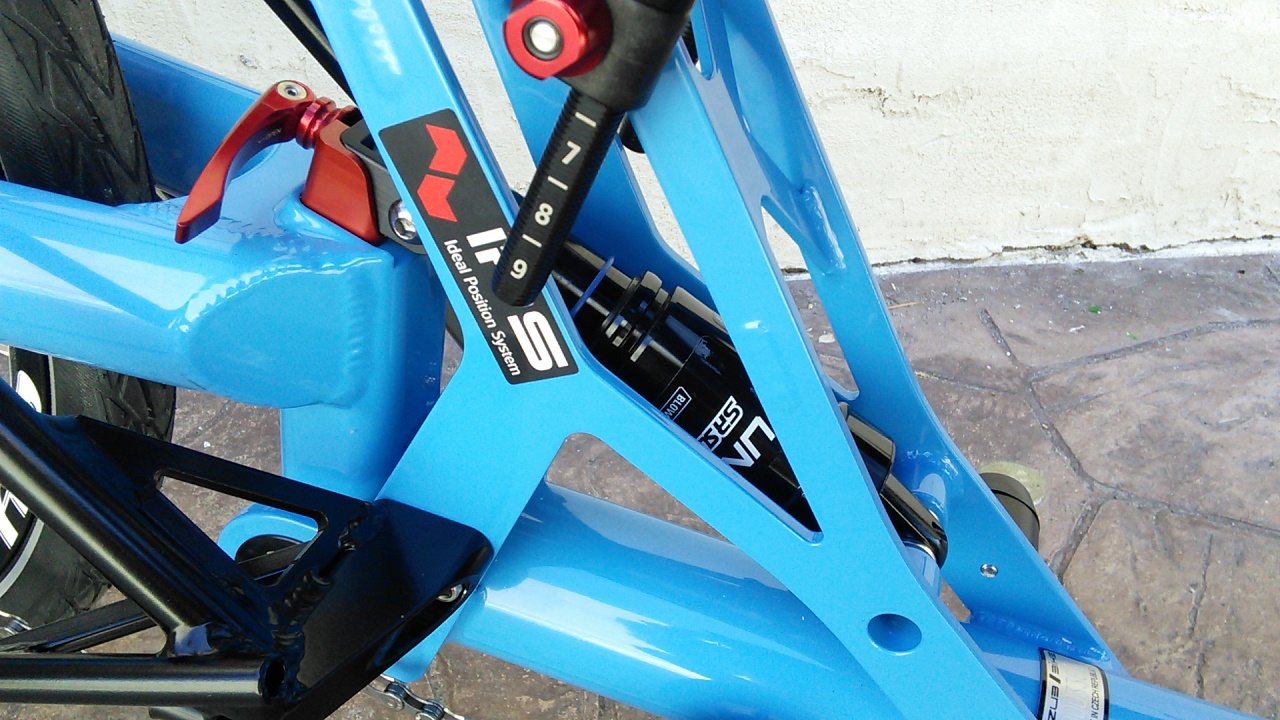 Suntour UNAIR LO-R with lock out and adjustable rebound - An air damper to give your bike above-standard convenience and allows you to set not only spring rigidity, but also resilience. Itís recommended for bikers who plan to ride with variable loads such out-of-season going to work and the so called heavy-load riding on summer holidays or for terrain riding. Itís also suitable for those of you who simply demand maximum riding convenience.

---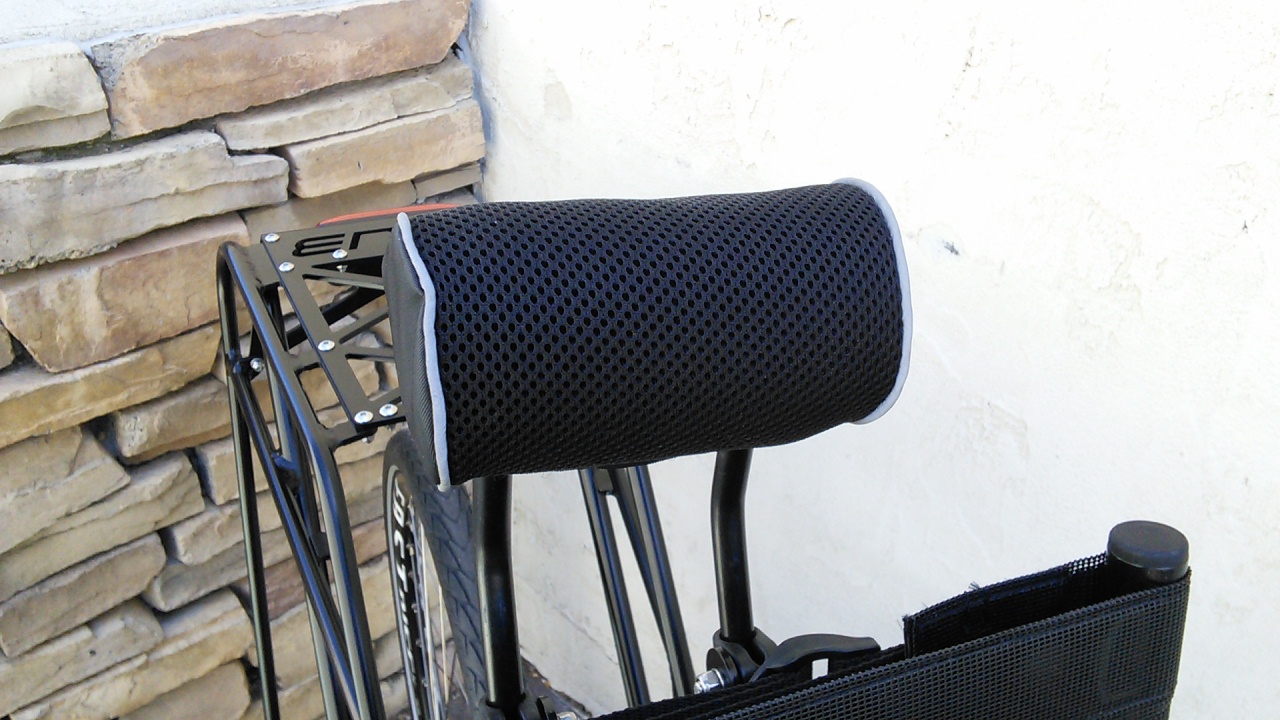 Azub Headrest - For Azub Trikes - A headrest is a rather unusual accessory in bikes, but it will turn your recumbent into a true luxury model. Riders who prefer their seat more upright might not need it so much but those who like to recline quite a bit will certainly appreciate it. The Azub headrest is adjustable in height as well as in angle and has a reflective strip on both sides to improve safety.

---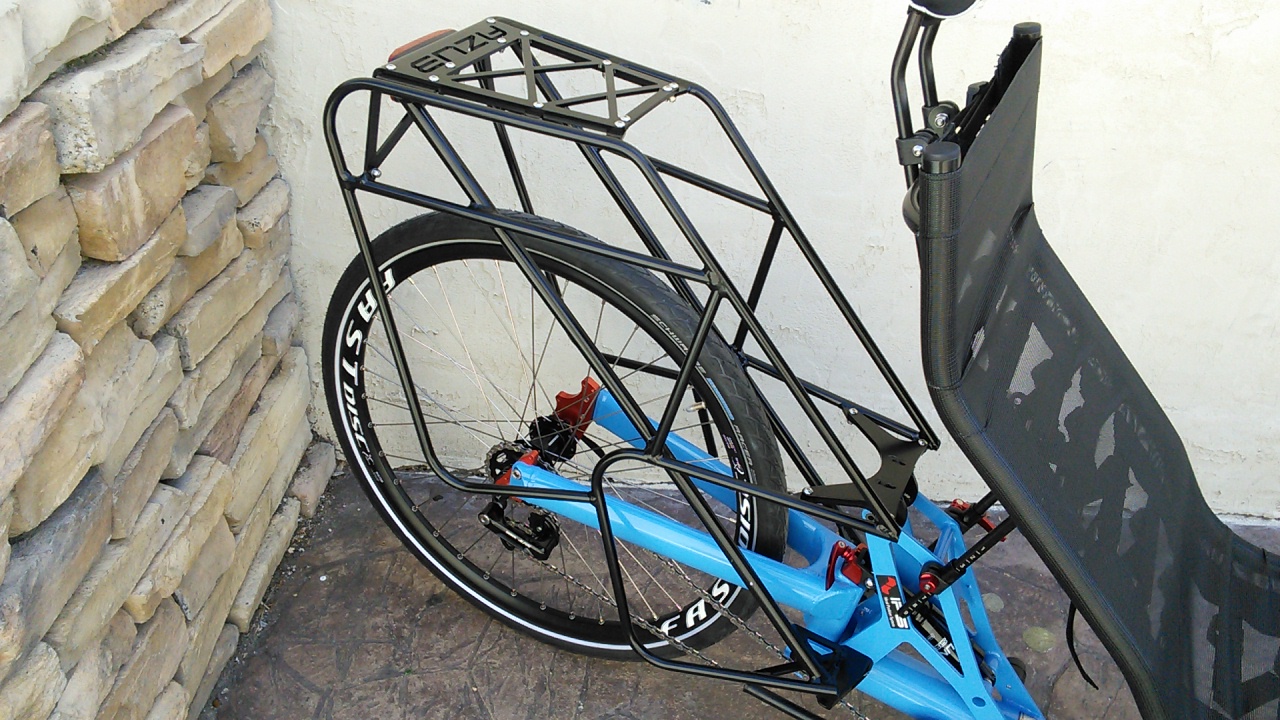 Azub King Cargo Rack - For Tricon 26" and Ti-Fly 26" There is nothing bigger in the world of racks for recumbent trikes. However, the size involves both stability when carrying heavier loads and the option to load two pairs of classic bike bags (front and rear) on a trike with a 26" rear spring-loaded wheel. This goes for even the most severe conditions of long and demanding expeditions.

---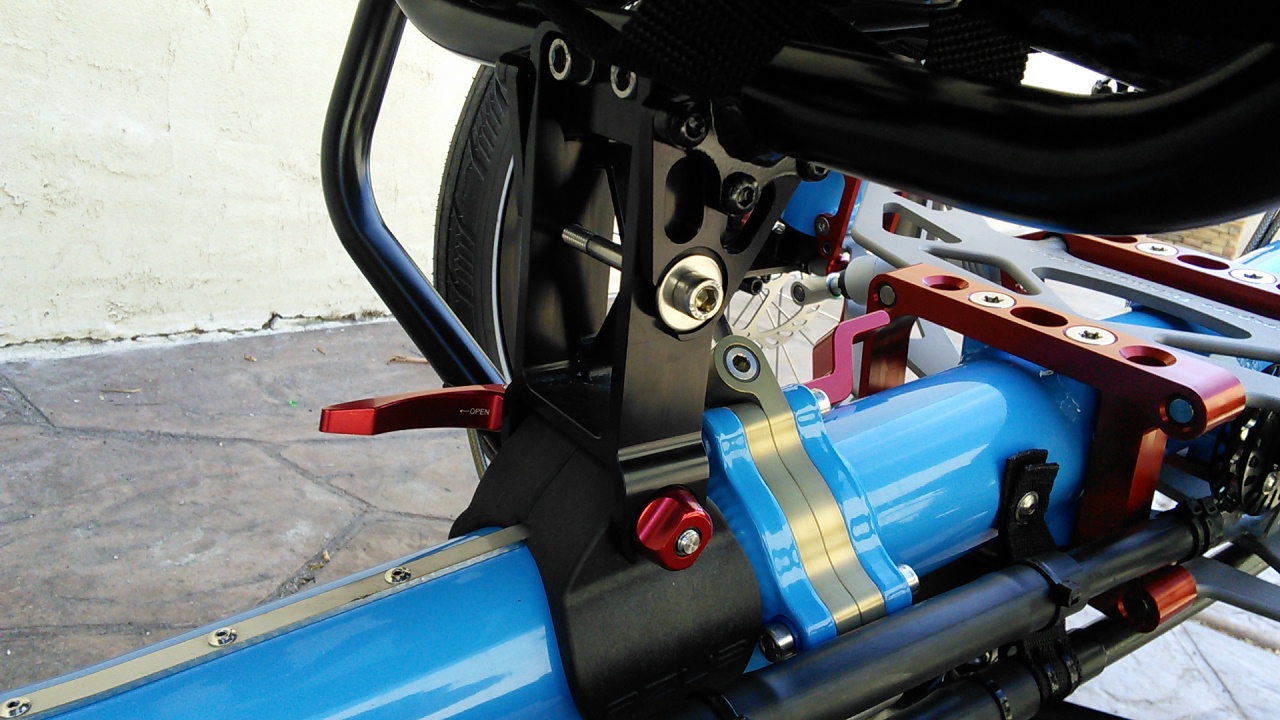 Azub High Seat Adapter for 2018 and Later Trikes - For mesh seat AFTER 2018. An adapter to lift your seat by 6 cm / 2.5" that can be removed if needed, thus returning the seat to its original height. It can be ordered after sale for retrofitting as well. INCLUDES LONG STAYS

---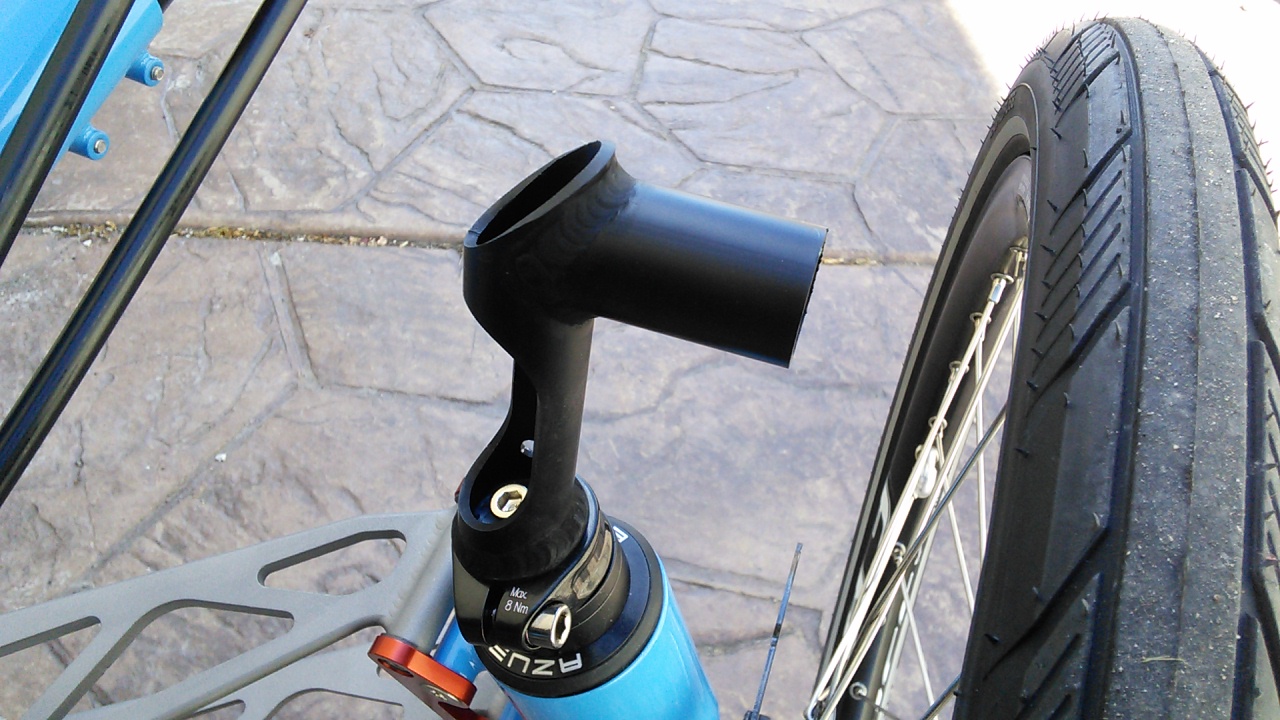 Azub Multi Mount Holder Right side - An excellent helper that can become an integral part of your trike. It is easy to mount on the so called kingpin on the right side of the trike and it will safely hold your bike computer, bottle cage or a GPS device.

---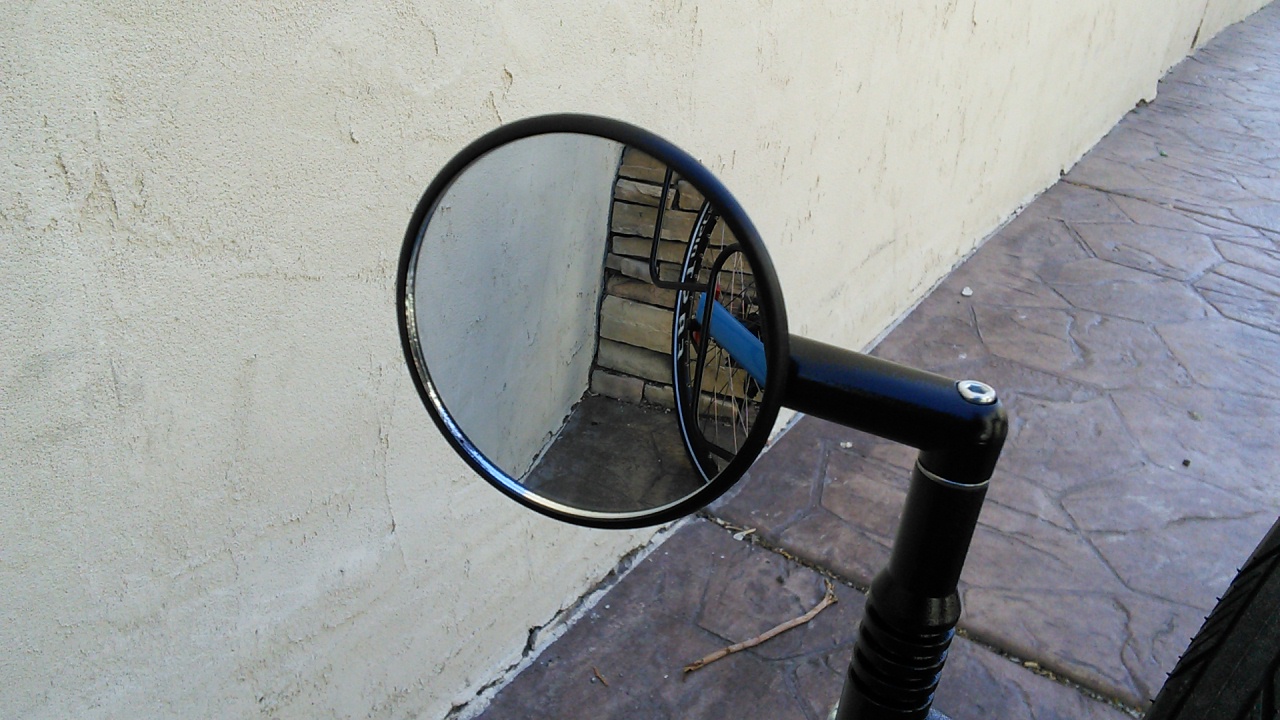 Mirrycle Mirror Adjustable Mirror - The Mirrycle Mirror is by far the most popular mirror for recumbent trikes. It is well made, attaches to any 7/8in tube or handlebar and is easily adjustable. This is an essential safety item for anyone riding a recumbent bike or trike on the street.

---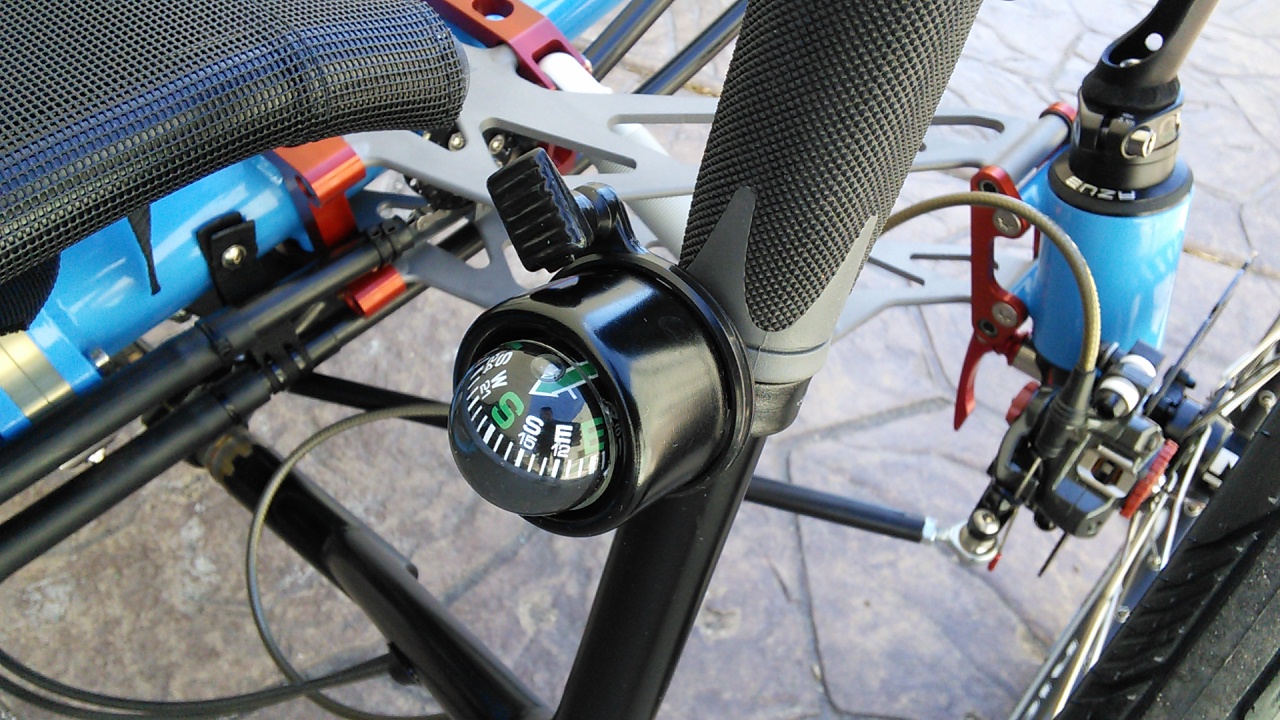 Dimension Floating Compass Bell - This handy gadget provides a compass for navigation and a bell to alert joggers without annoying them. It can mount to your handlebar or to our accessory mount. Also mounts to the Mirrcycle mirrors so you can use it without removing your hand from the grip.

---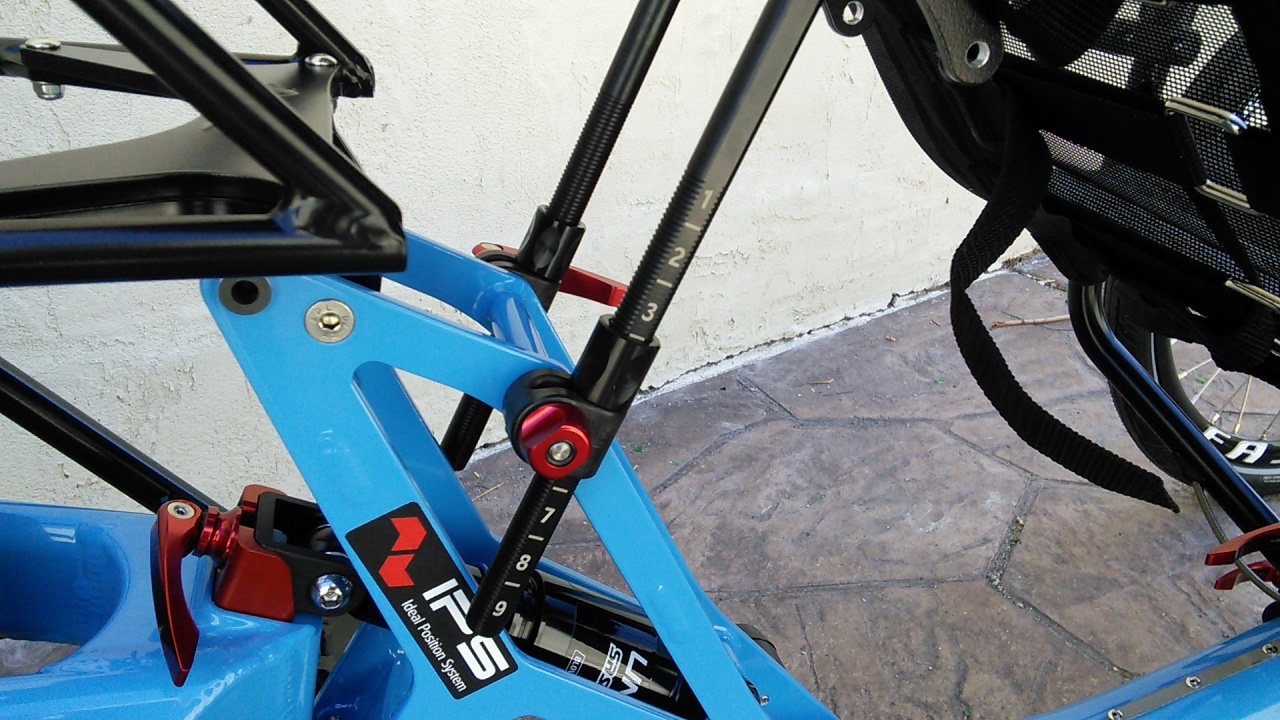 ---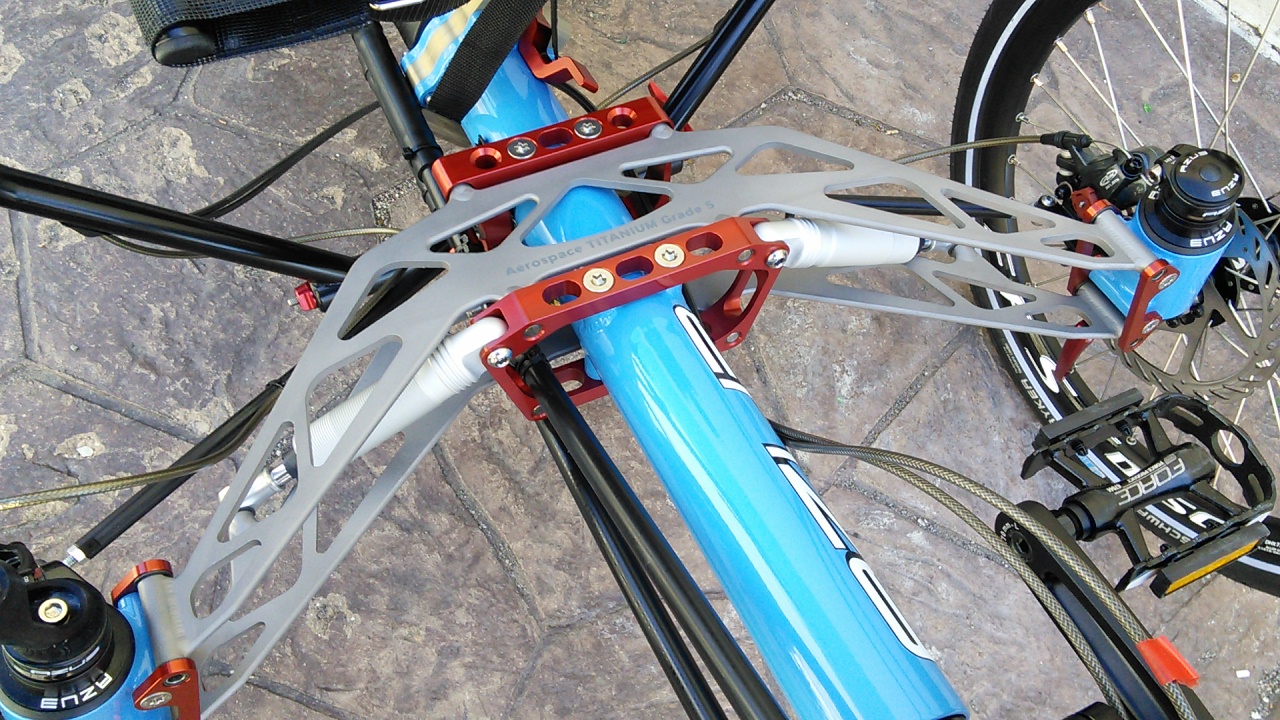 ---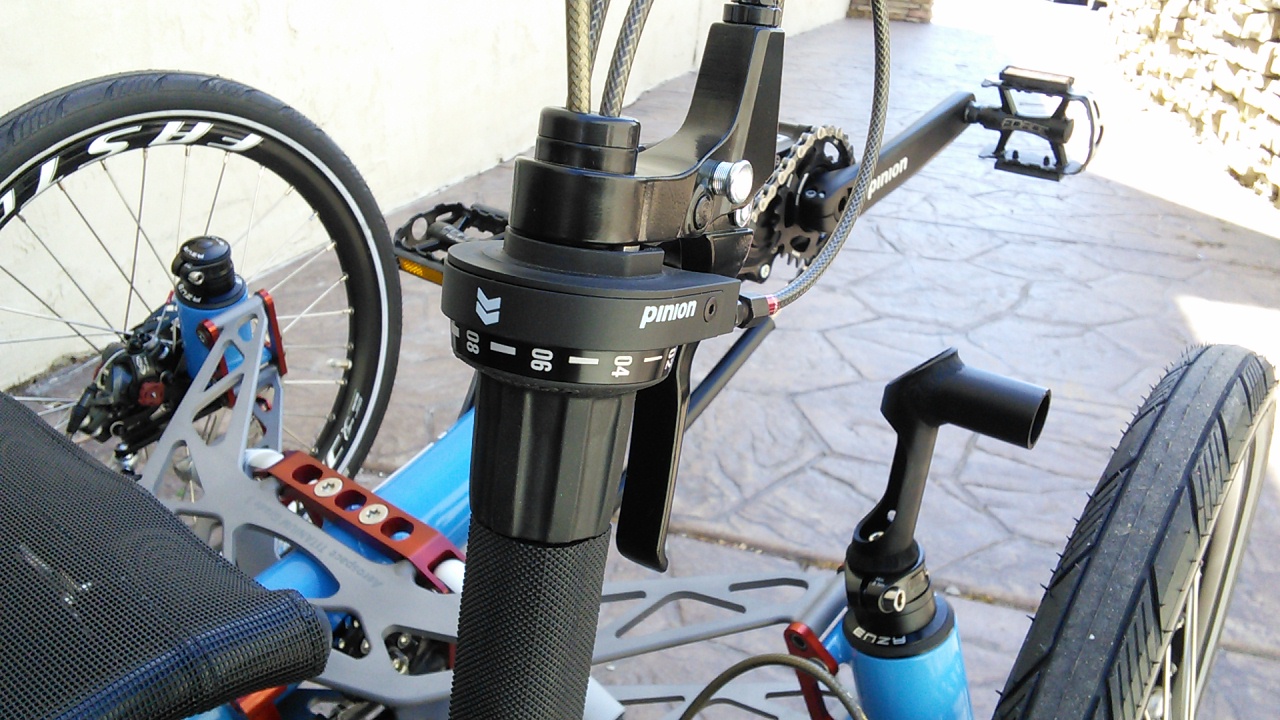 ---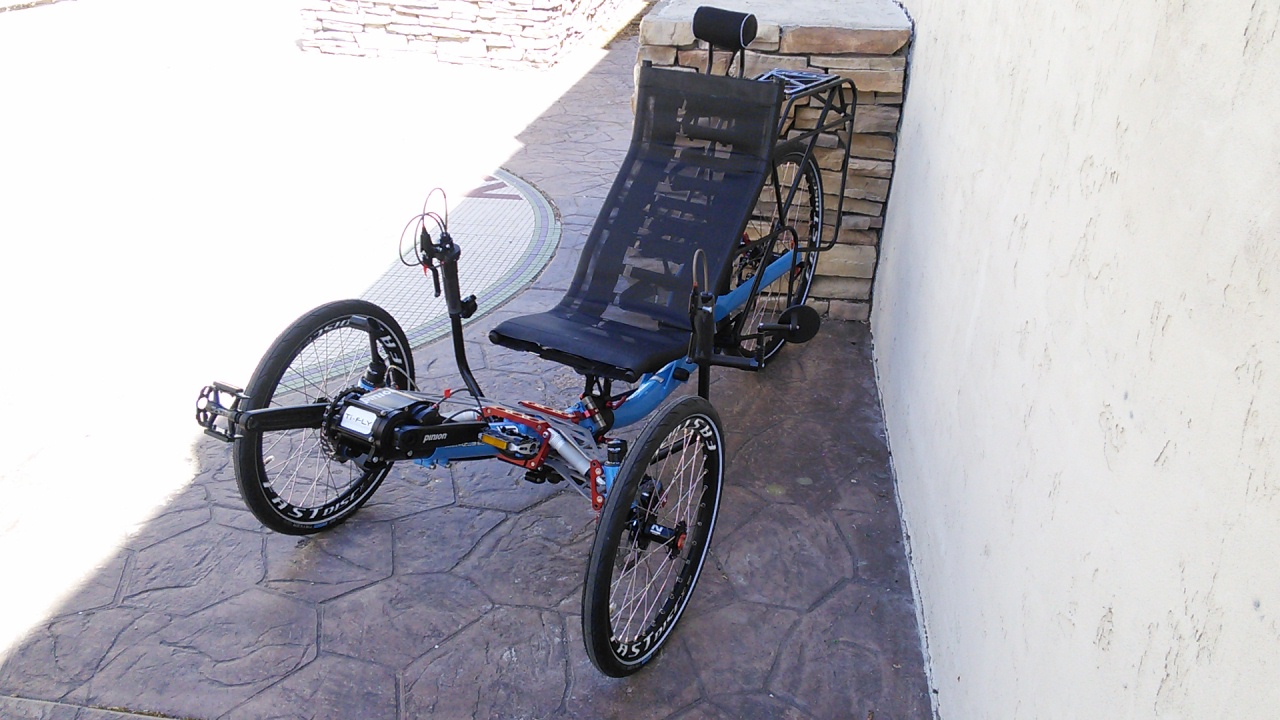 ---