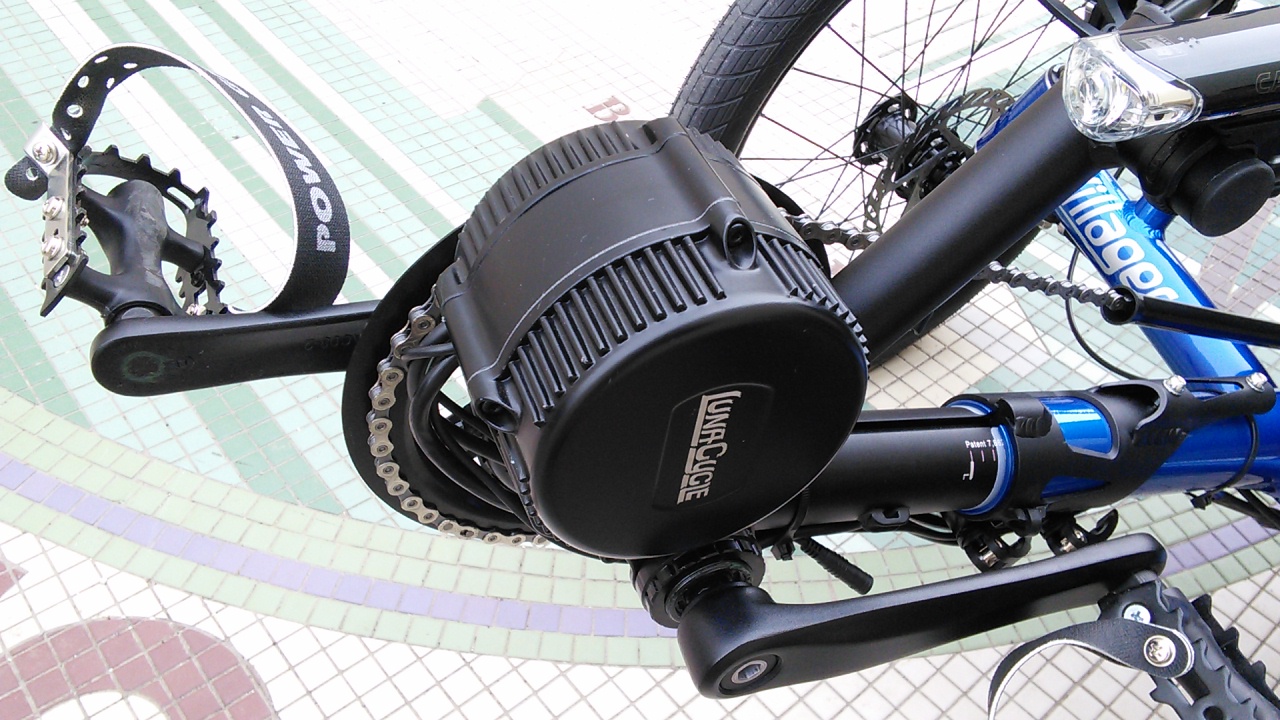 Bafang BBS-02 48volt 750watt Motor Assist
- More power than the 500w version; this is a great option for those of you who are really into off-roading or for those who always seem to be climbing steep hills. The Bafang is a surprisingly quiet mid drive option that will add a lot of power to your ride. This is a great set up for those of you with a single chainring on your front crankset.
---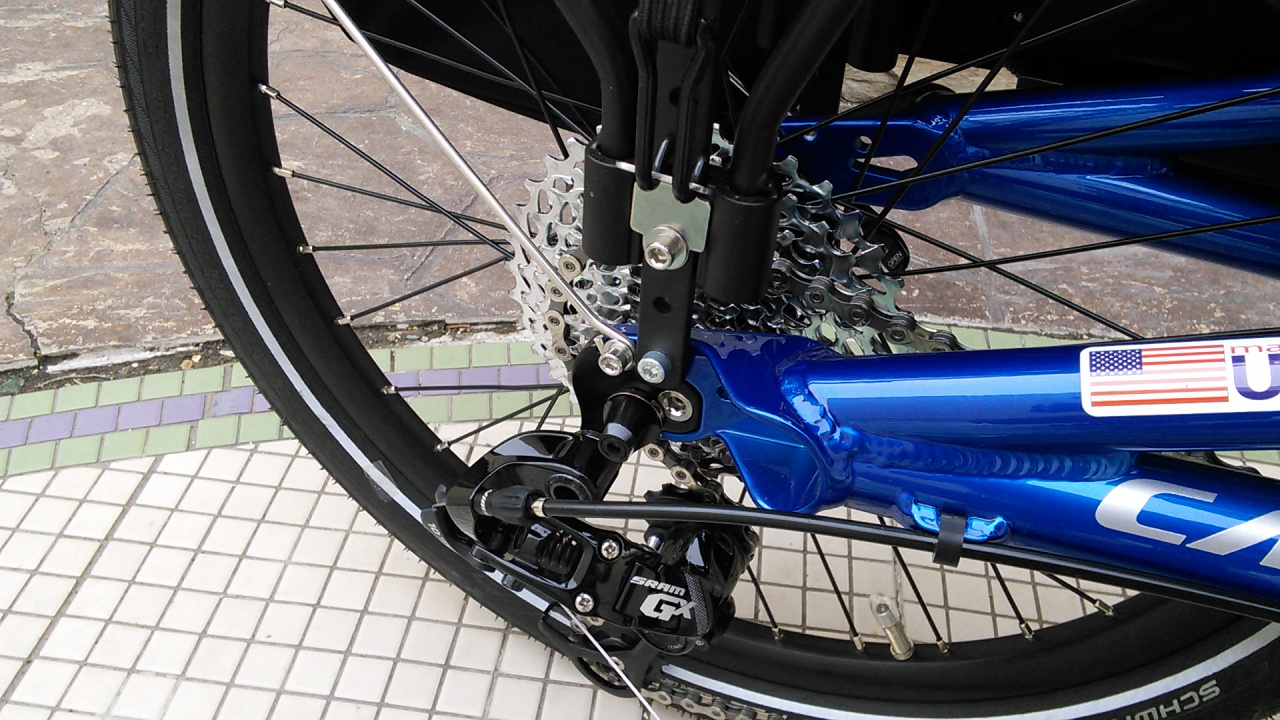 ---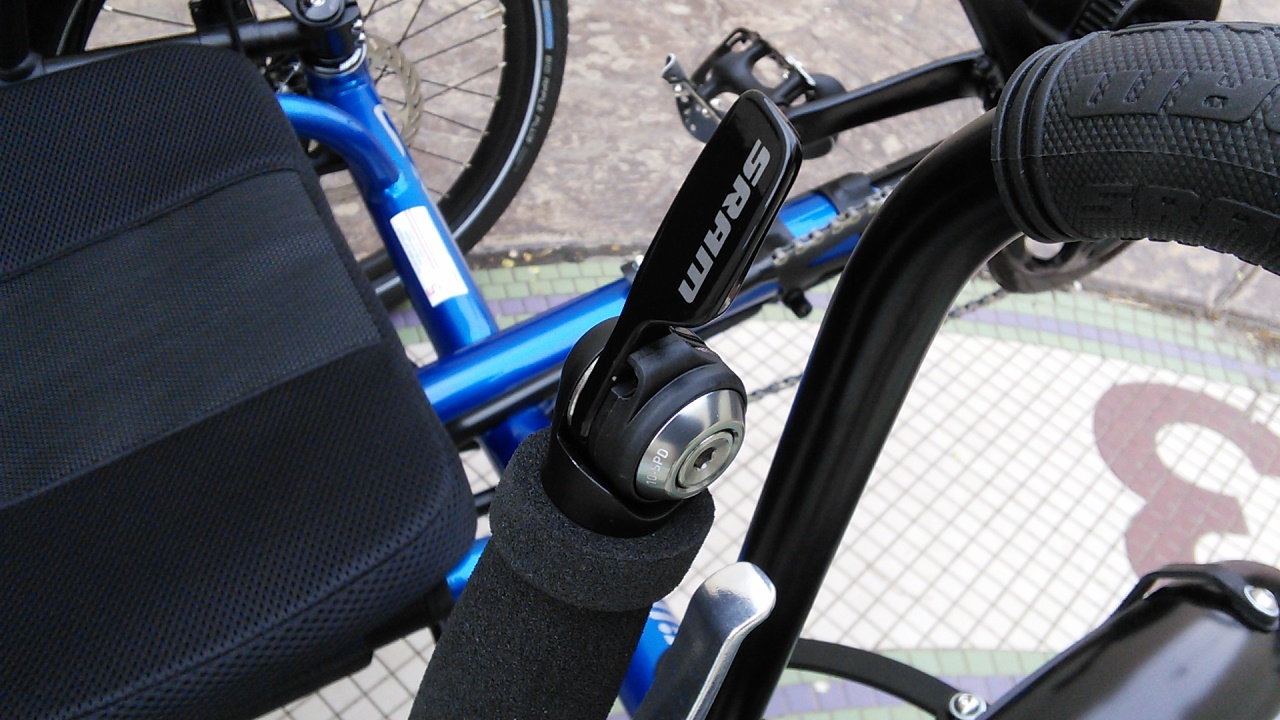 ---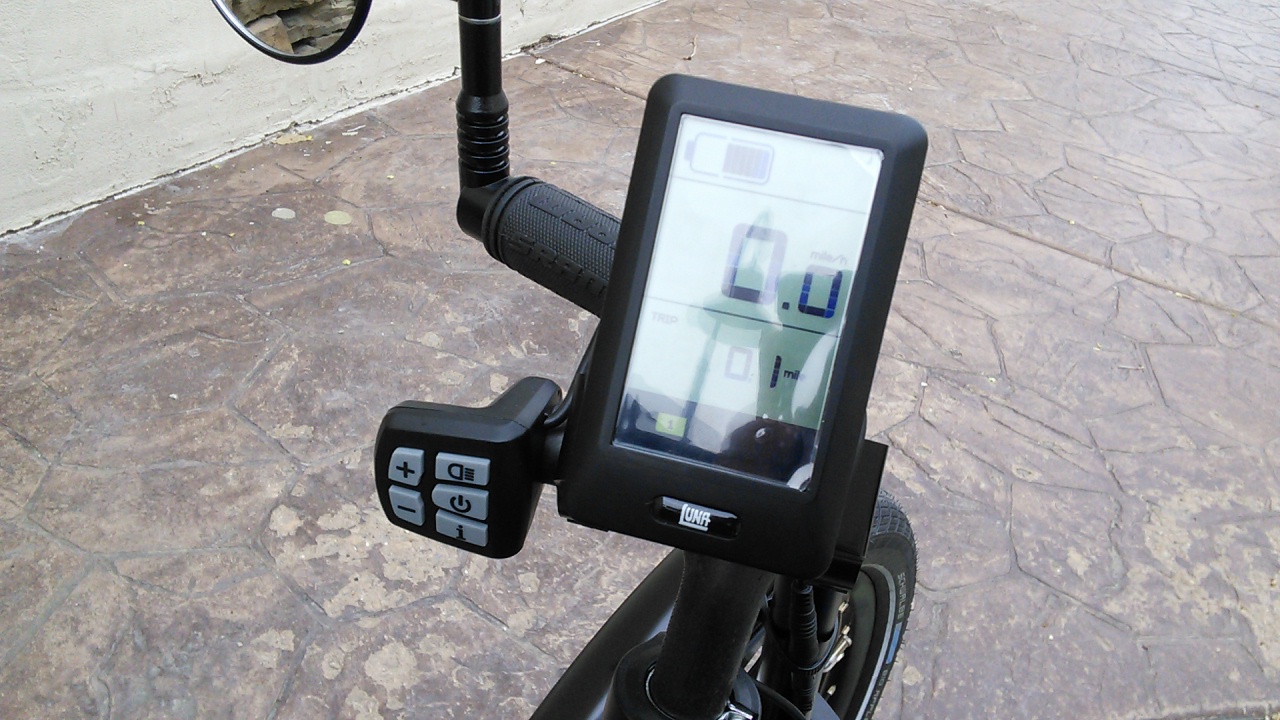 ---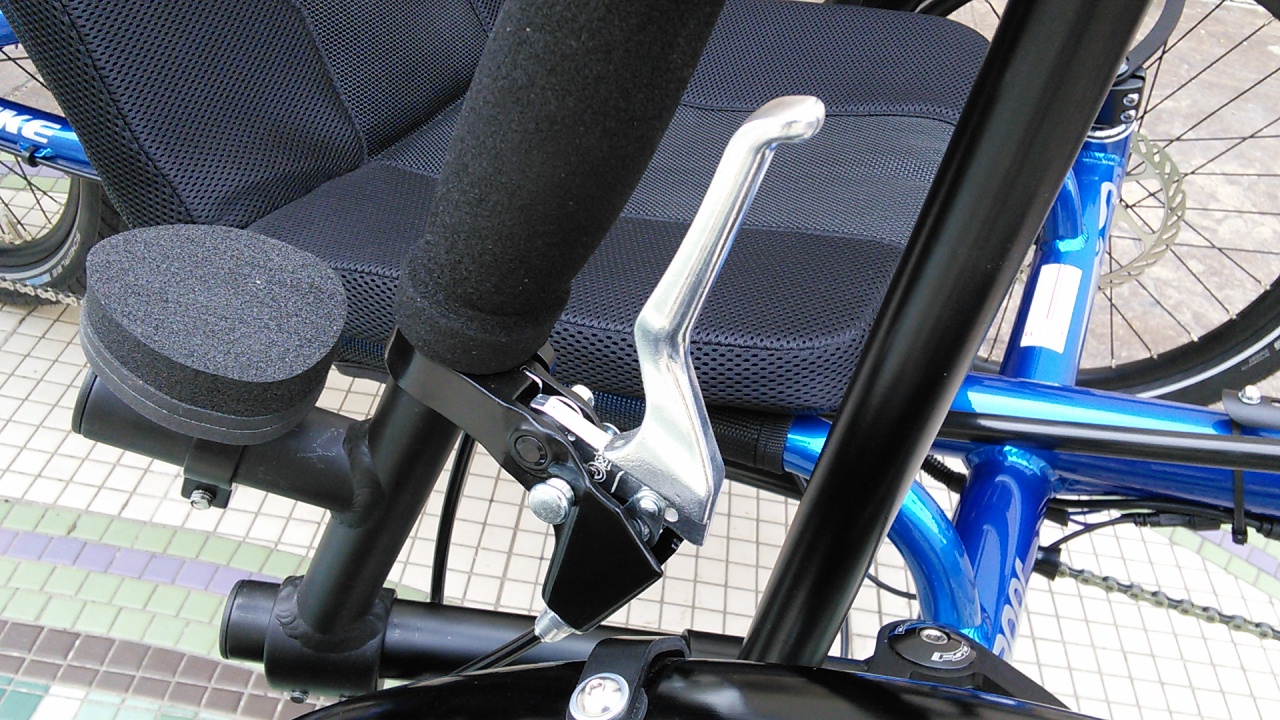 SunLite Locking Brake Lever Set - These locks act as parking brakes and replace having to use parking straps. Forget worrying about your trike rolling away, especially with two locking brakes instead of just one.

---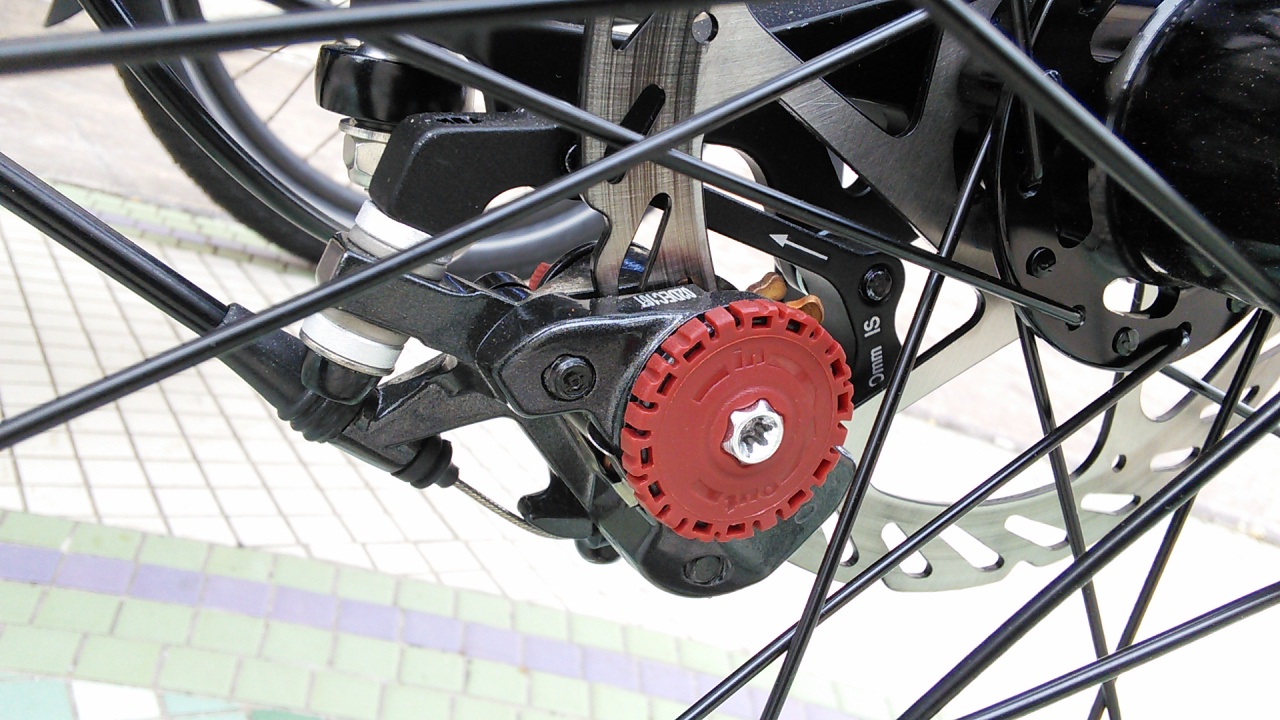 ---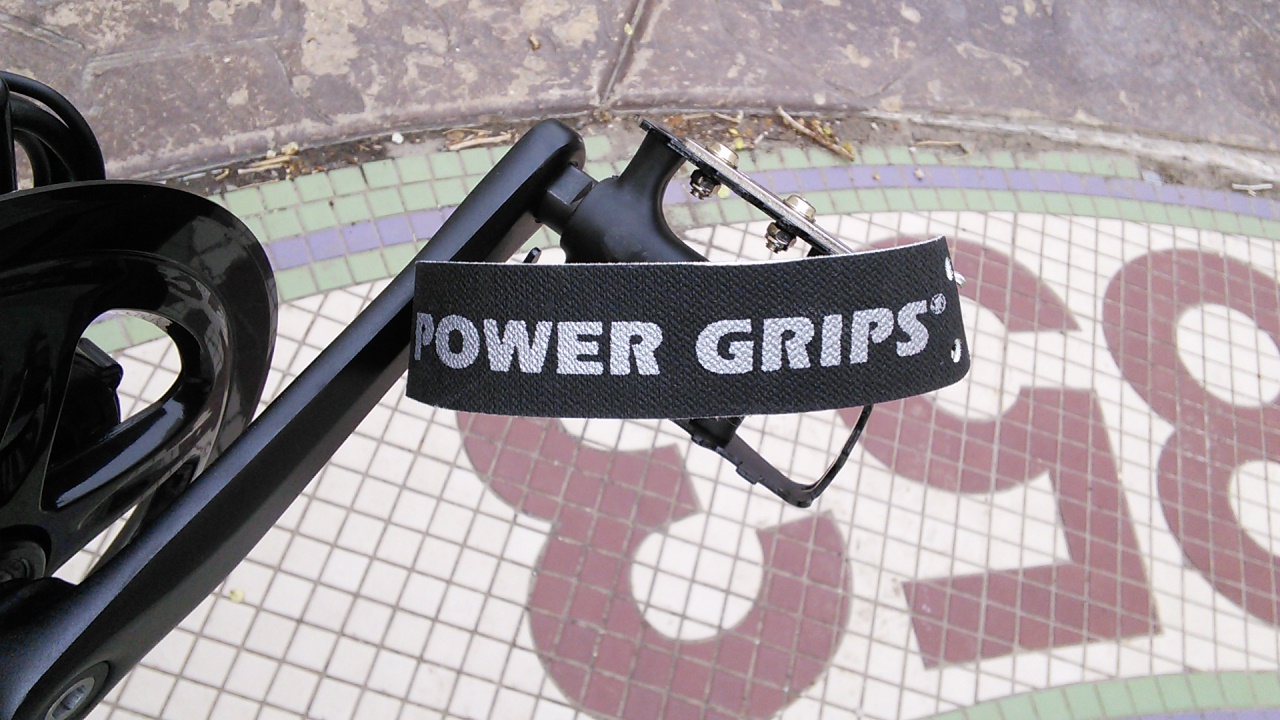 Power Grip Sport Pedal and Strap Set - Don't want to have your feet come off the pedals but don't want to wear special cycling shoes? Helping you avoid the hassle of special shoes, the Power Grip straps hold your feet securely on the pedals while wearing your favorite pair of sneakers. A favorite option on many recumbent bicycles and trikes. To use, just put your feet through the straps at an angle. When your foot straightens out the straps lock against your shoe. Simple and effective.

---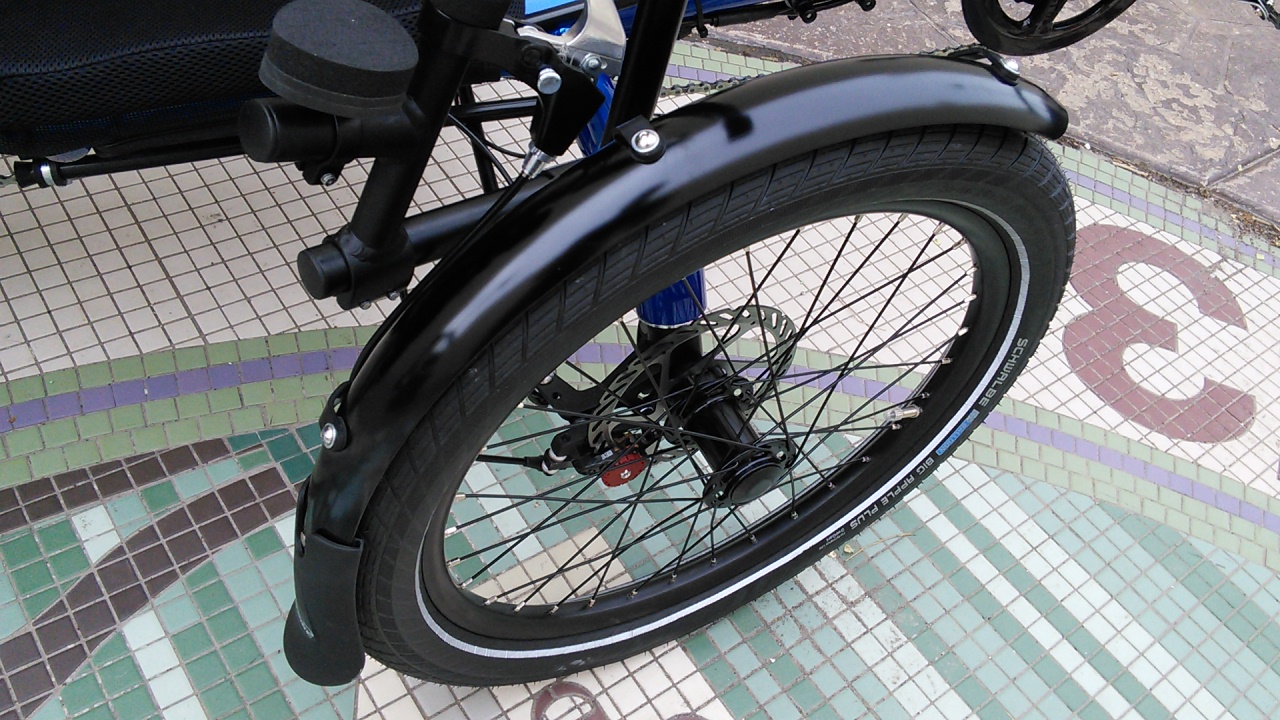 Catrike 20in Alloy Front Fender Set - Say goodbye to the old plastic fenders! The new Catrike 20in Front Alloy Fenders are here! Sleek and sturdy, these front fenders will be a great addition to your trike. Call us for color availability and pricing if you'd like to have them custom painted to match your Catrike or compliment the color of your trike. Check out our custom paint selections on our website. Please select the appropriate front fenders for your trike. Catrike models with front suspension require special brackets. Includes mounting hardware. WILL NOT WORK ON DUMONT OR ROAD AR

---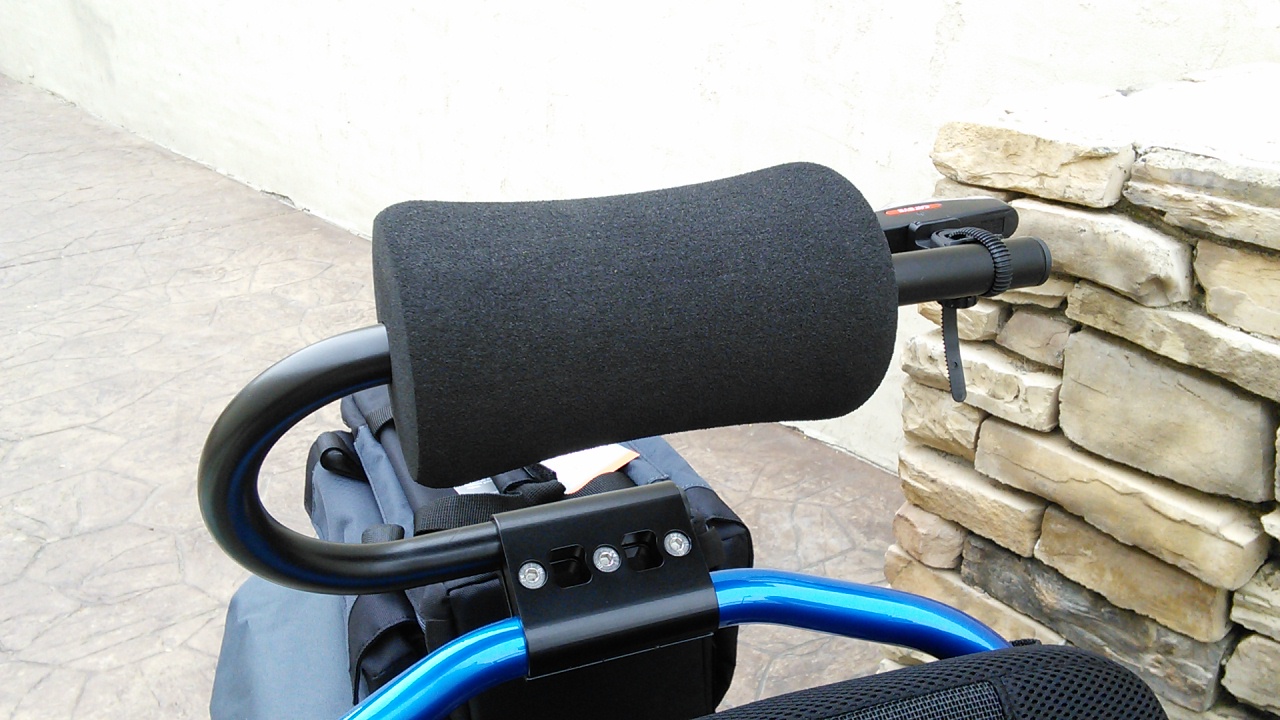 UTCustom Adjustable Super Headrest - Serious riders want serious comfort. That's why we created the Super Headrest. Our headrest is adjustable and functions as an additional support for your shoulders, neck, and head.

---

UTCustom Catrike Seat Extensions - We have had so many people tell us that they wish their Catrike seat could go more upright. Well, now you can! Our seat extensions let you adjust the seat back to a nearly vertical position. Hey, it's your trike right? You gotta be comfortable! And, yes, they are sold as a pair since you need both sides it would make no sense to sell just the right side (or just the left). Fit's all Catrikes, except Dumont.

---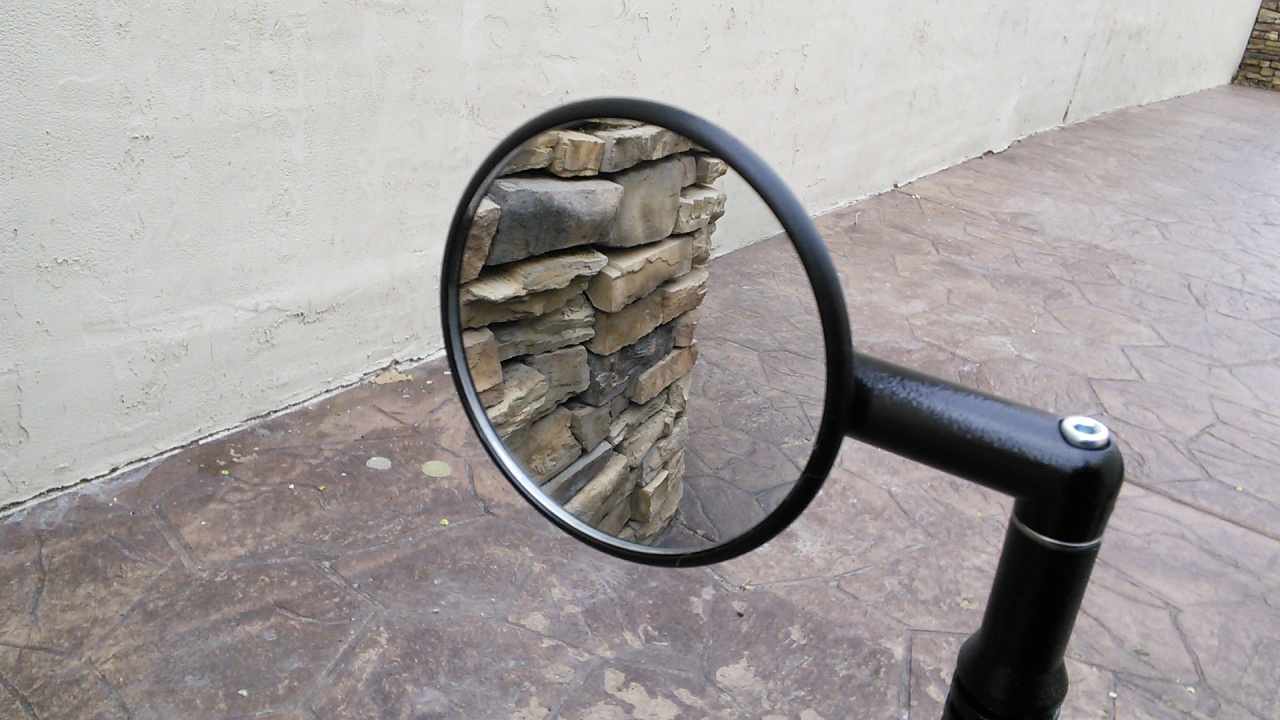 Mirrycle Mirror - The Mirrycle Mirror is by far the most popular mirror for recumbent trikes. It is well made, attaches to any 7/8in tube or handlebar and is easily adjustable. This is an essential safety item for anyone riding a recumbent bike or trike on the street.

---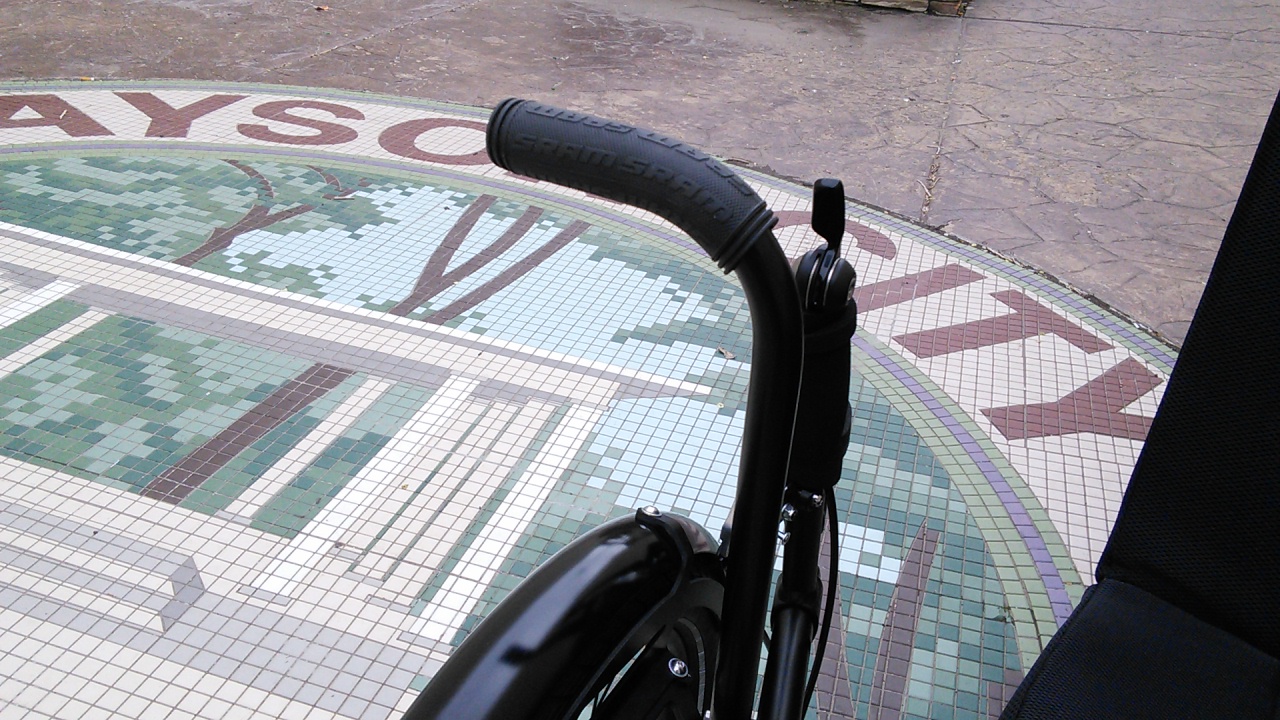 UTCustom EZ Entry Aids - These EZ Entry Aids are a beefed up version of our popular Super Mounts and include grips for grabbing. They make getting on and off of your trike a much easier task.

---

Utah Trikes Rack with Catrike Mounting Hardware - Our custom adjustable rack comes with the clamps you need to connect it to any of the Catrike models. It fits on 20-inch models like the Catrike Villager and Trail and also on the larger models like the Expedition and the 700, allowing you to carry up to 65 lbs of extra cargo! PLEASE INFORM US IN CUSTOMER MESSAGE WHAT CATRIKE MODEL THE RACK WILL BE INSTALLED ON

---
---
---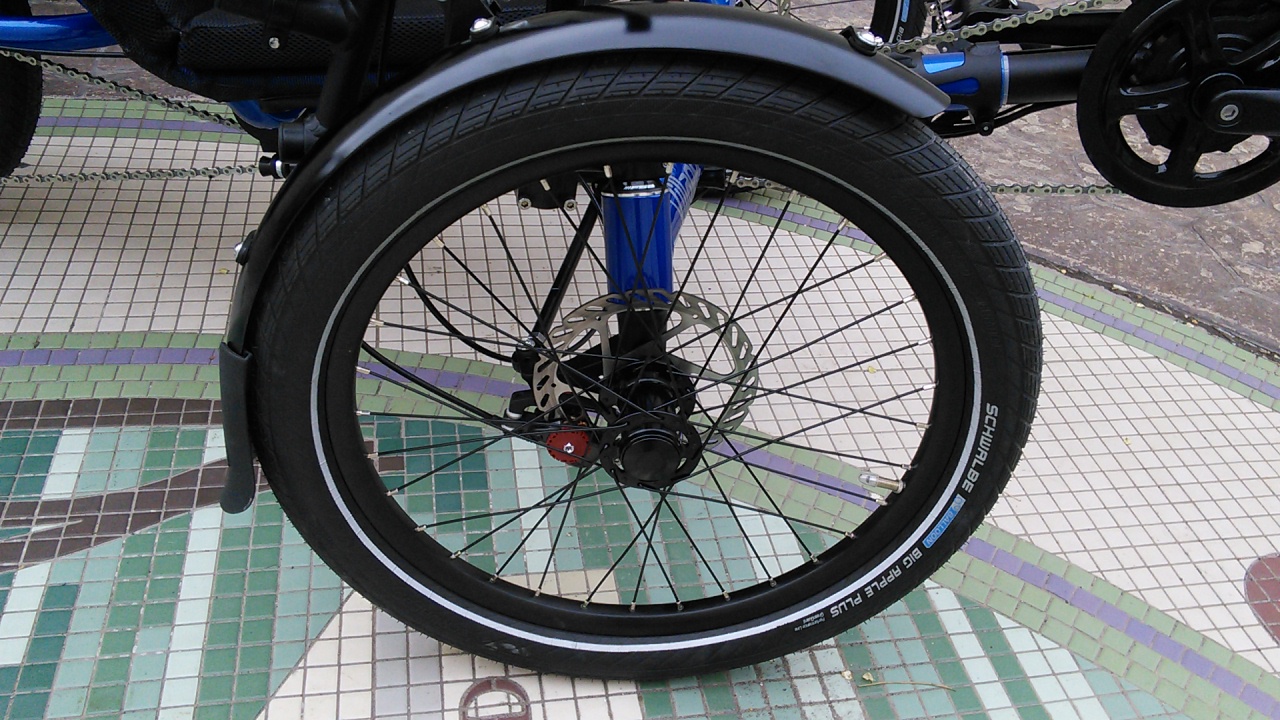 Schwalbe Big Apple Plus 20x2.15 (55-406) HS430 Tire - LAST ONES Built in suspension. The tire suspension responds amazingly well - an advantage that in everyday life is more important than long spring travel. Using simple technology cycling can remain low-maintenance and easy. -WIRE BEAD -PSI: 30-55

---
---
---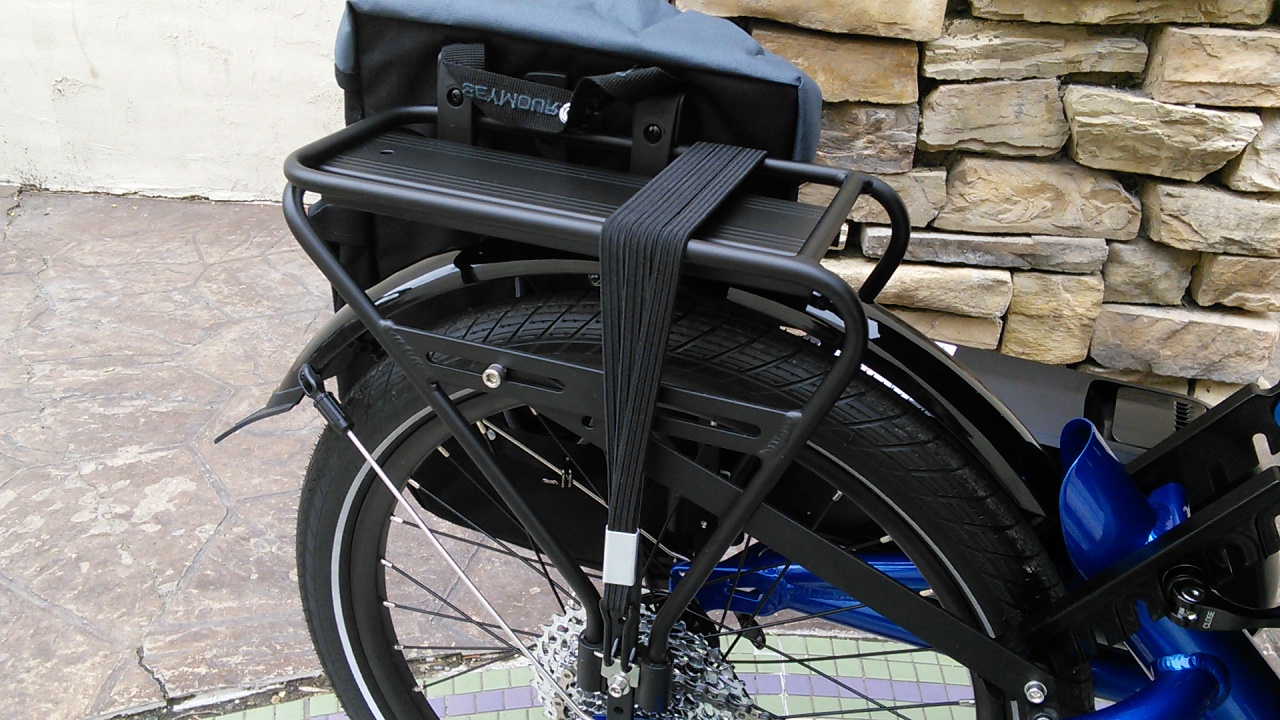 ---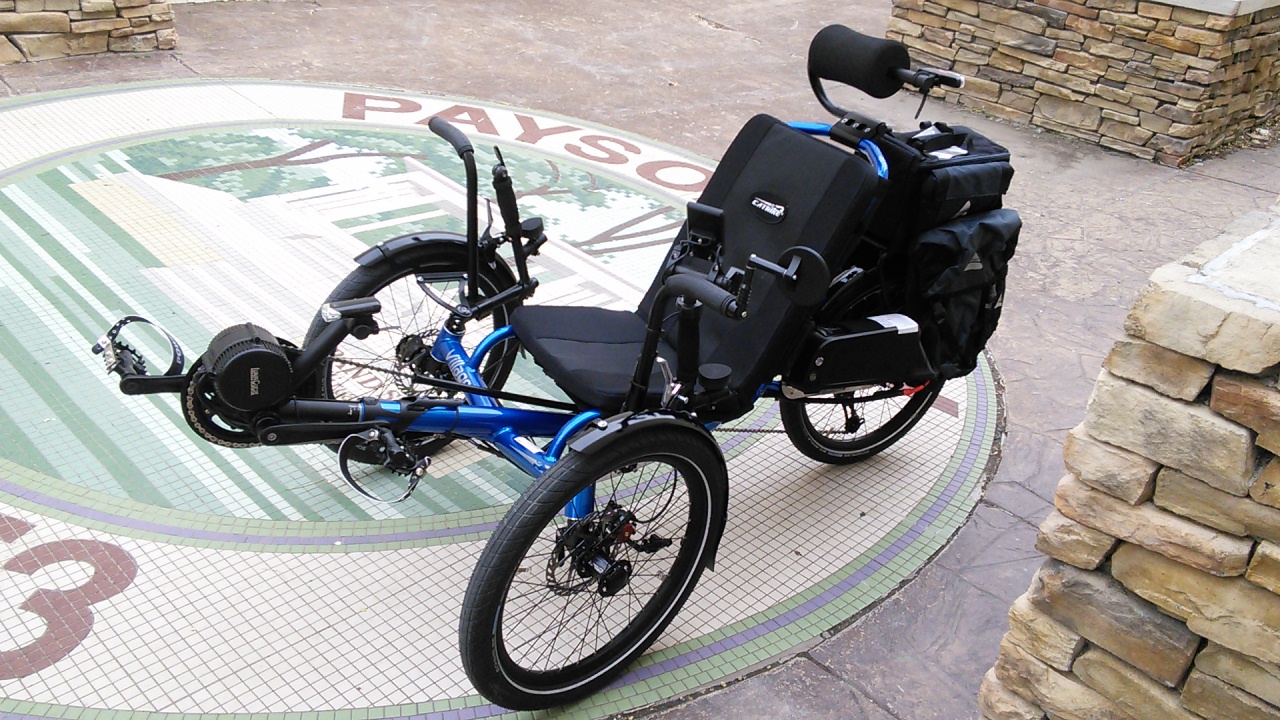 ---