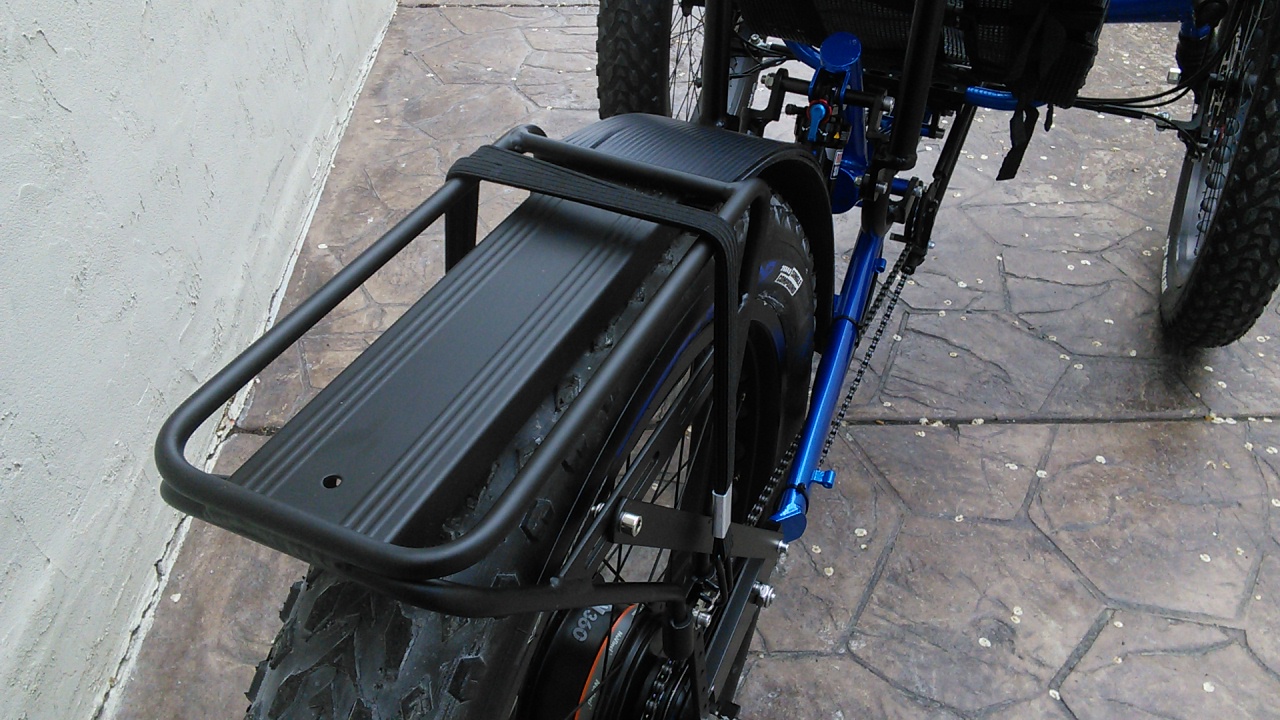 Utah Trikes Rack with Integrated Fender for Annihilator
- Our adjustable rack fits the Annihilator perfectly. With this option we mount the fender directly to the rack to eliminate the traditional wire stays. This makes the fender much more rigid and secure and keeps the rack height as low as possible.
---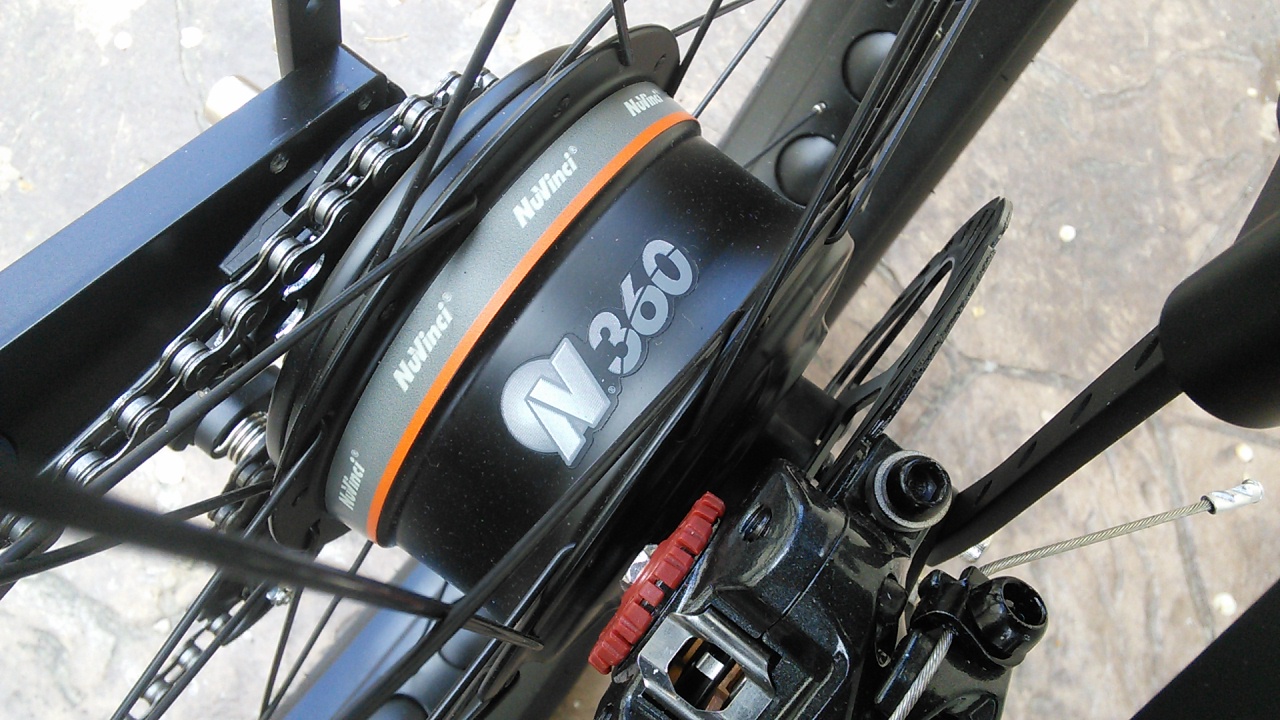 NuVinci N360 Wheel Drivetrain Transmission with Tensioner and Chain - The Nuvinci N360 is so smooth because it has no gears. This Constantly Variable Planetary Transmission uses ball bearings to achieve a 360% gear range. Setup includes Origin8 Tensioner and drive sprocket

---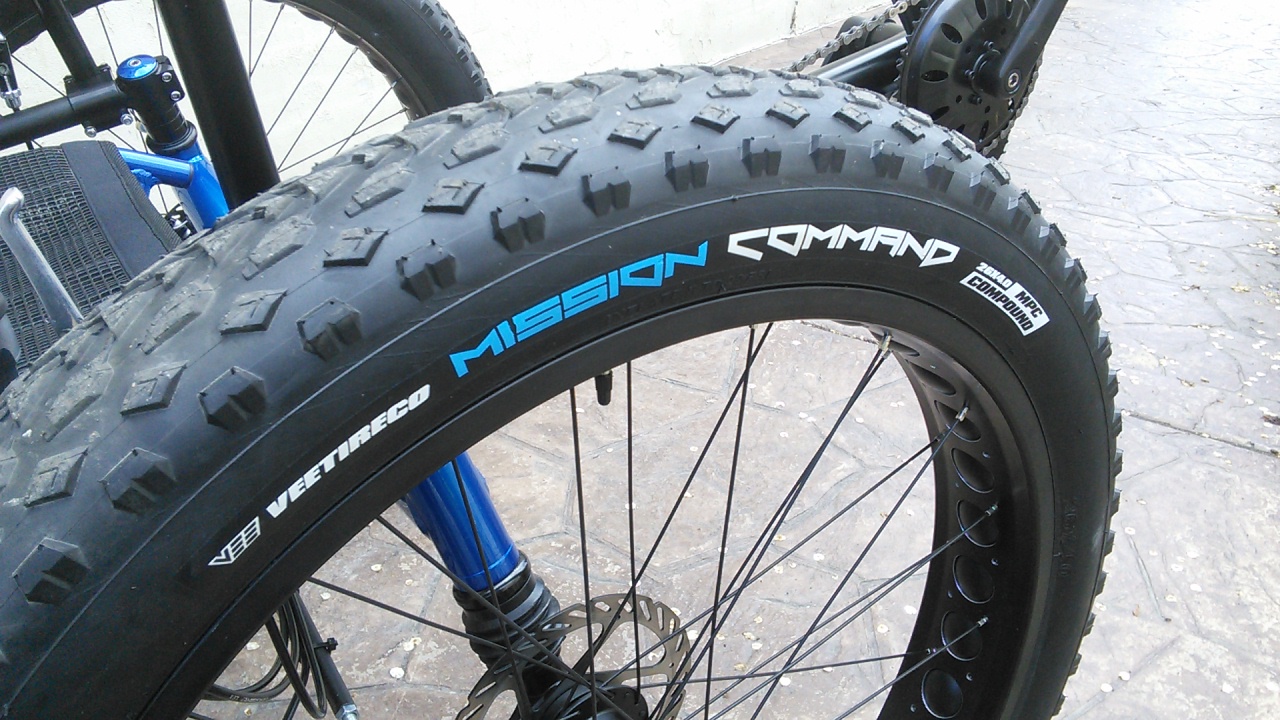 VEE Mission Command 26x4.0 - Folding Bead Tire - Our most popular fat tire. Comes stock on most of our fat model trikes. The Missions have excellent traction and durability.

---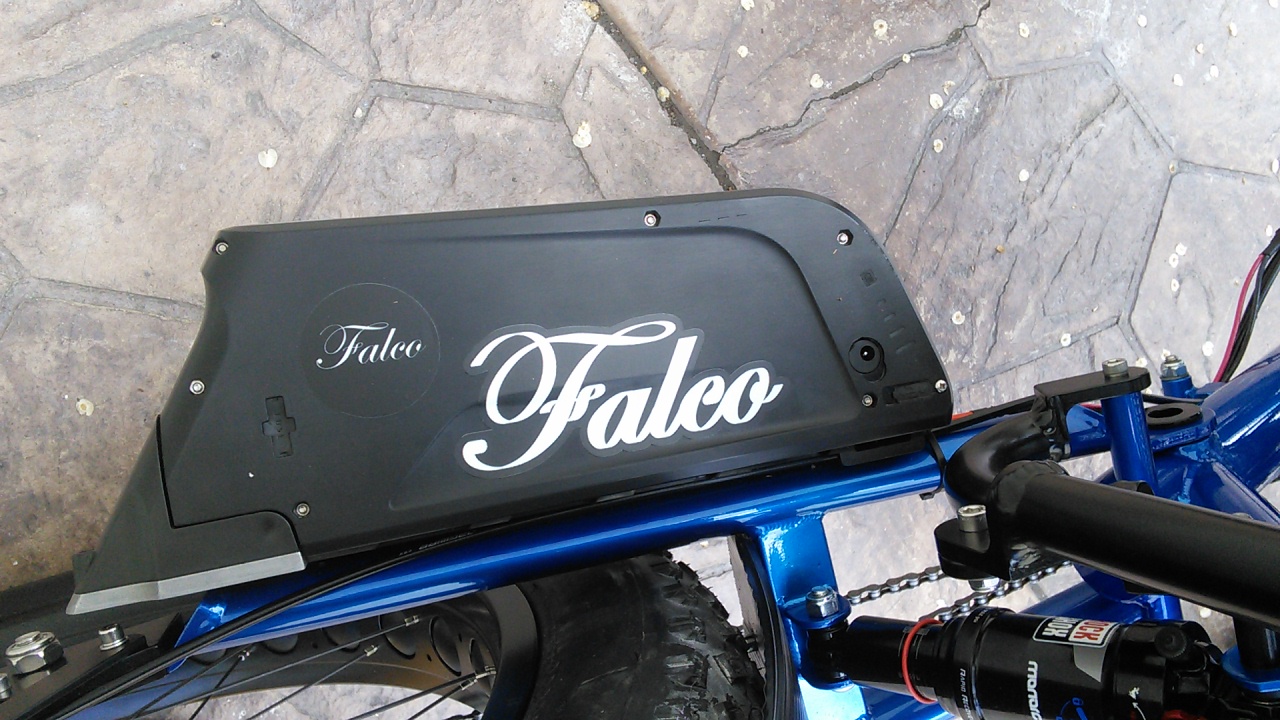 Falco 48V Lithium Battery (Charger + Holder Included) - The pack merely weighs 3.3 kg (7.2 lbs.) and it delivers 556Wh of energy (48V, 11.6Ah). The 48V battery pack has a number of primary as well as secondary protections. The packs use Lithium Ion Rechargeable battery cells from Panasonic.

---
---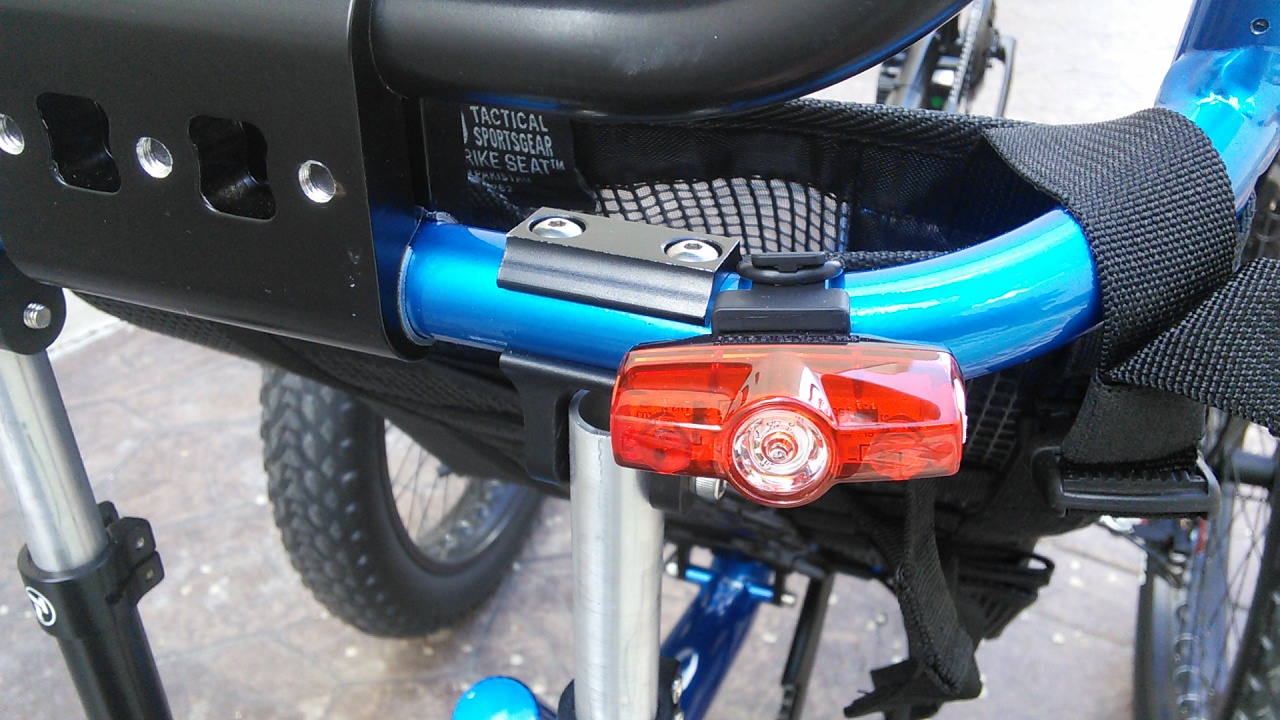 CatEye Rapid Mini Rechargeable Safety Taillight - The smallest member of the Rapid family packs a mighty punch. Features: Upgraded 25 Lumen Output. Rechargeable Li-ion Battery. Low-Battery Indicator. Battery Auto-Save. Modes/Run Time: -Constant: Approx. 3 Hours -Flashing: Approx. 30 Hours -Rapid: Approx. 5 Hours -Pulse: Approx. 20 Hours -Charge Time: Approx. 2 Hours Via Micro USB

---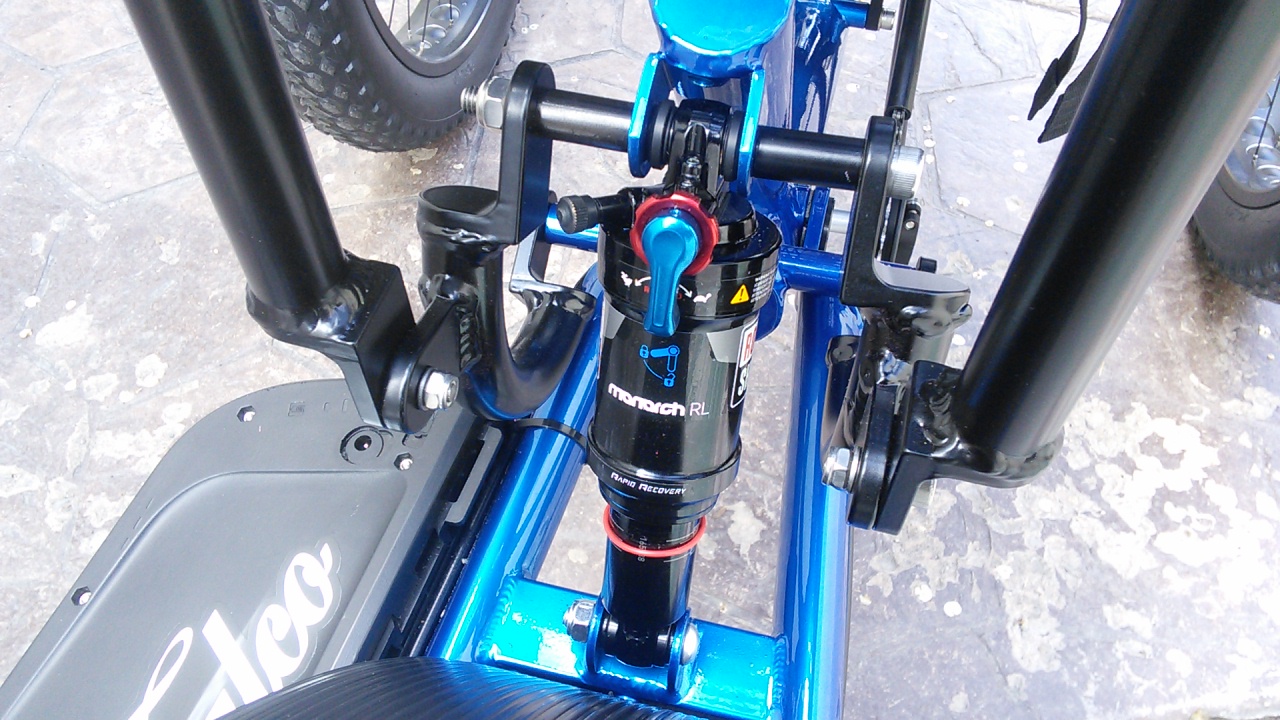 RockShox Monarch RL Rear Shock 6.50x1.50 (165x38mm) C2 - Rockshox Monarch RL rear shock. Featuring silky smooth travel in a new lightweight design, Monarch floats through bumps even better than before, turning rugged trails into tire-gripping velvet. The chassis is lean while maintaining the durability and adjustability needed to bite off huge chunks of burly trail action and epic cross country.

---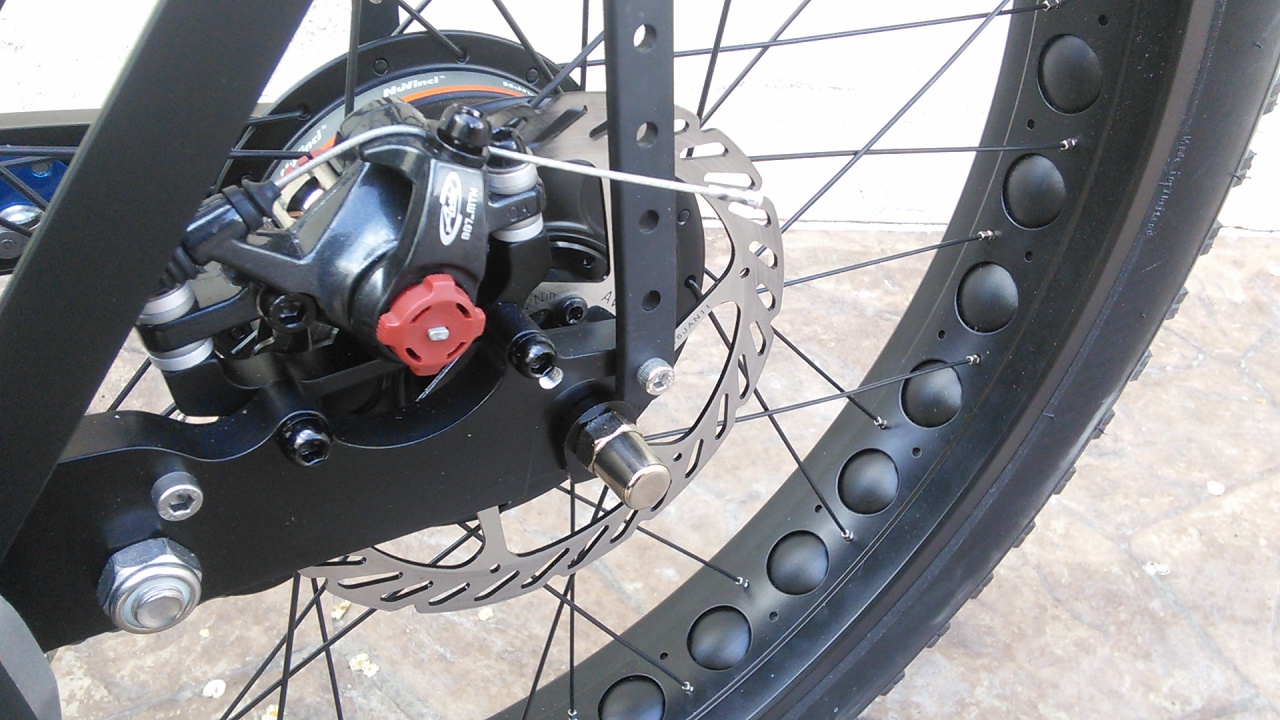 Avid BB7 Rear Disc Brake Kit with Locking Brake Lever - Do you want a usable rear brake and not just something to keep the trike from rolling away? This kit adds a functional brake lever so you have total control. The lever features a locking pin so it doubles as a parking brake. We recommend combining this kit with our double-pull lever for the front brakes.

---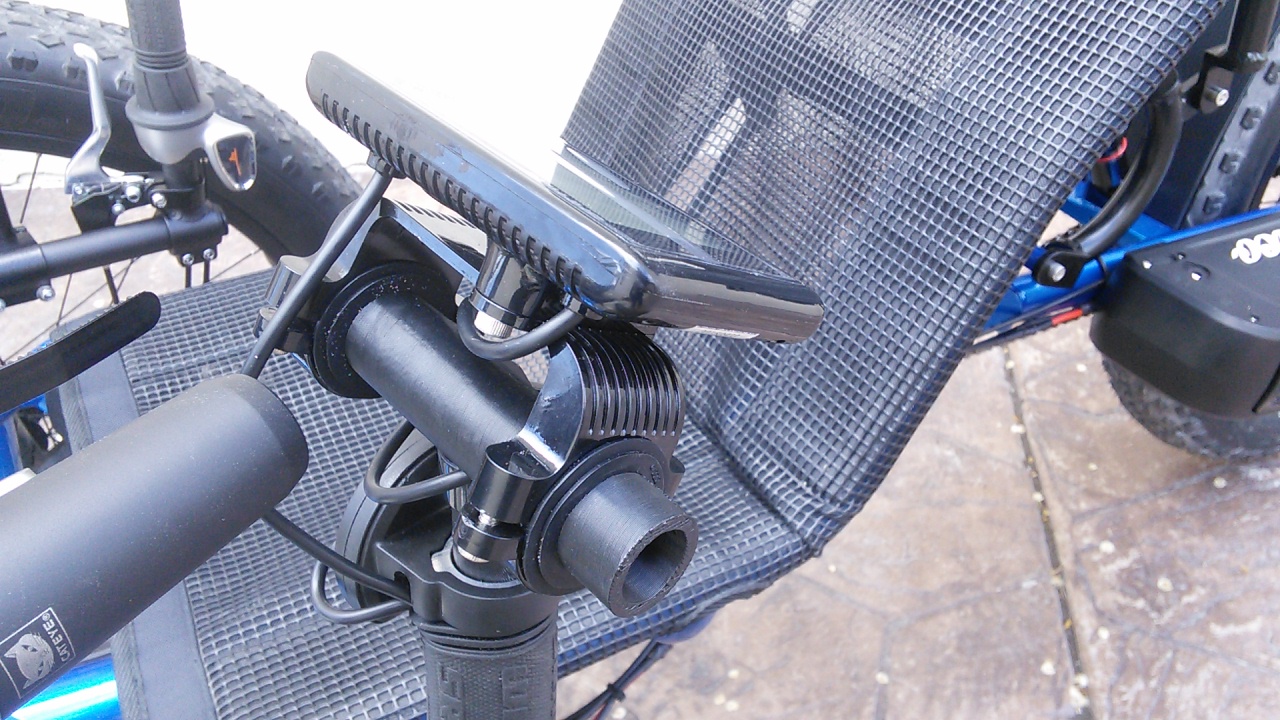 UTCustom Bafang Console and Throttle Mount - Left Hand Version - This mount, made by us in Springville, is specifically designed to put the throttle, +/- power button, and the Bafang console directly above the left grip on a vertical handlebar. All the controls are easily accessible and intuitively placed. The left side of the mount is open to function as a mirror mount.

---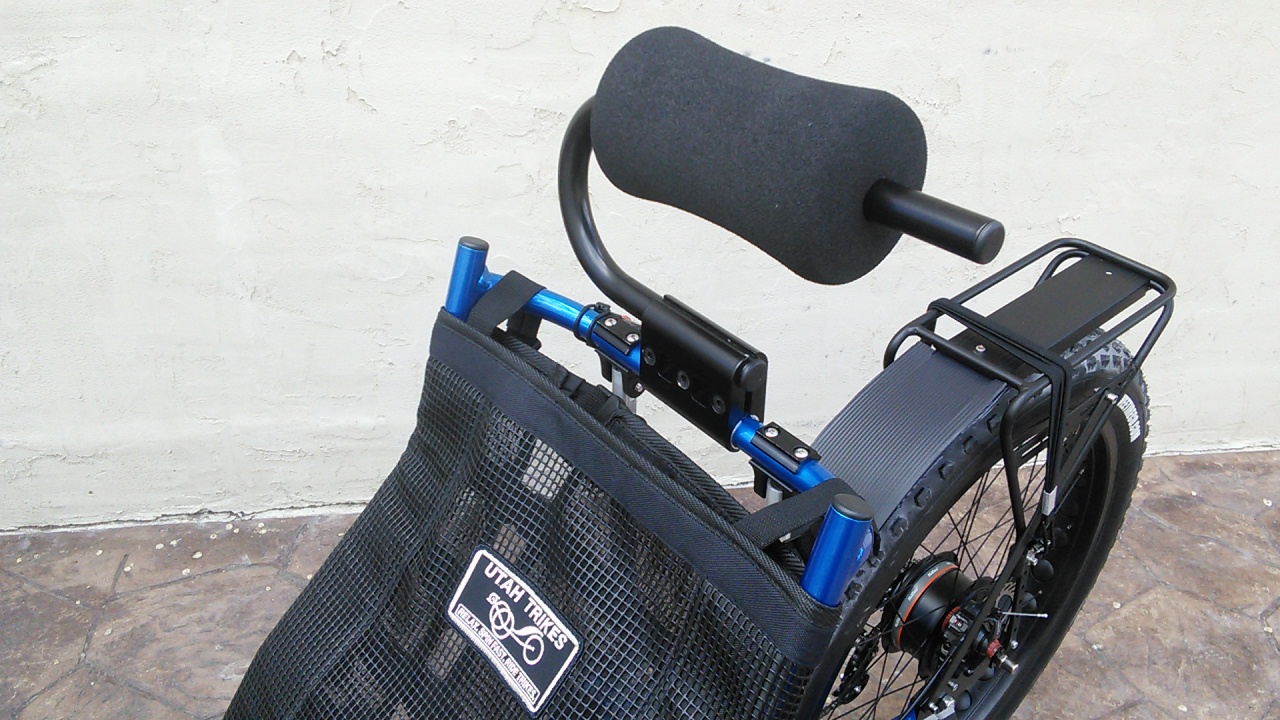 UTCustom Adjustable Super Headrest - Serious riders want serious comfort. That's why we created the Super Headrest. Our headrest is adjustable and functions as an additional support for your shoulders, neck, and head.

---
---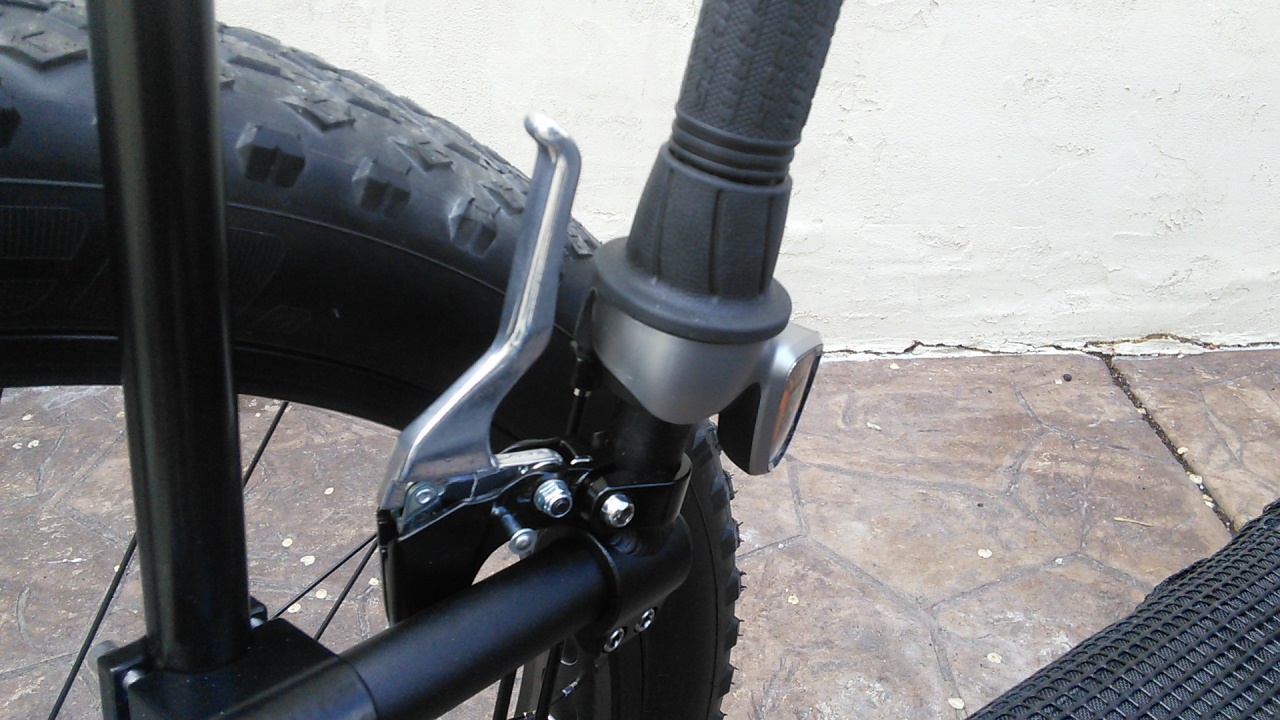 ---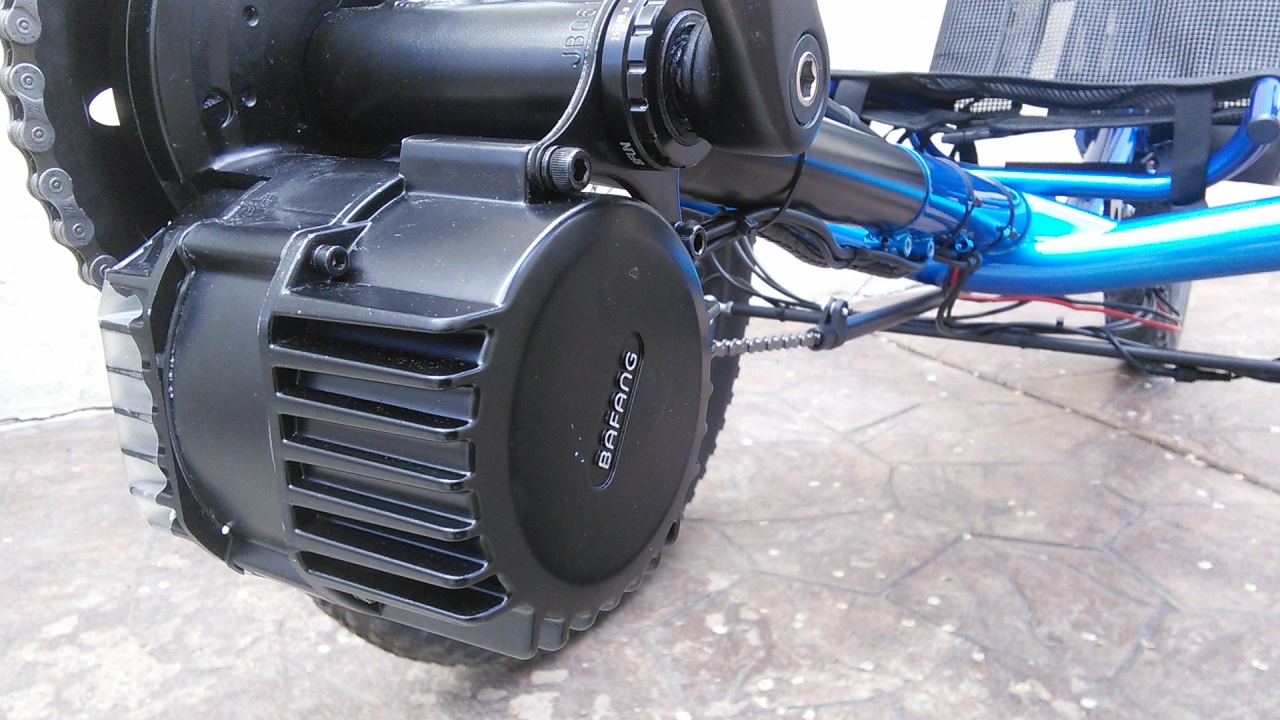 Bafang 1000Watt Electric Mid Drive
Talk about power. The Bafang 1000W Mid Drive packs a punch. If you plan on climbing a lot of hills, this might just be the system for you.
---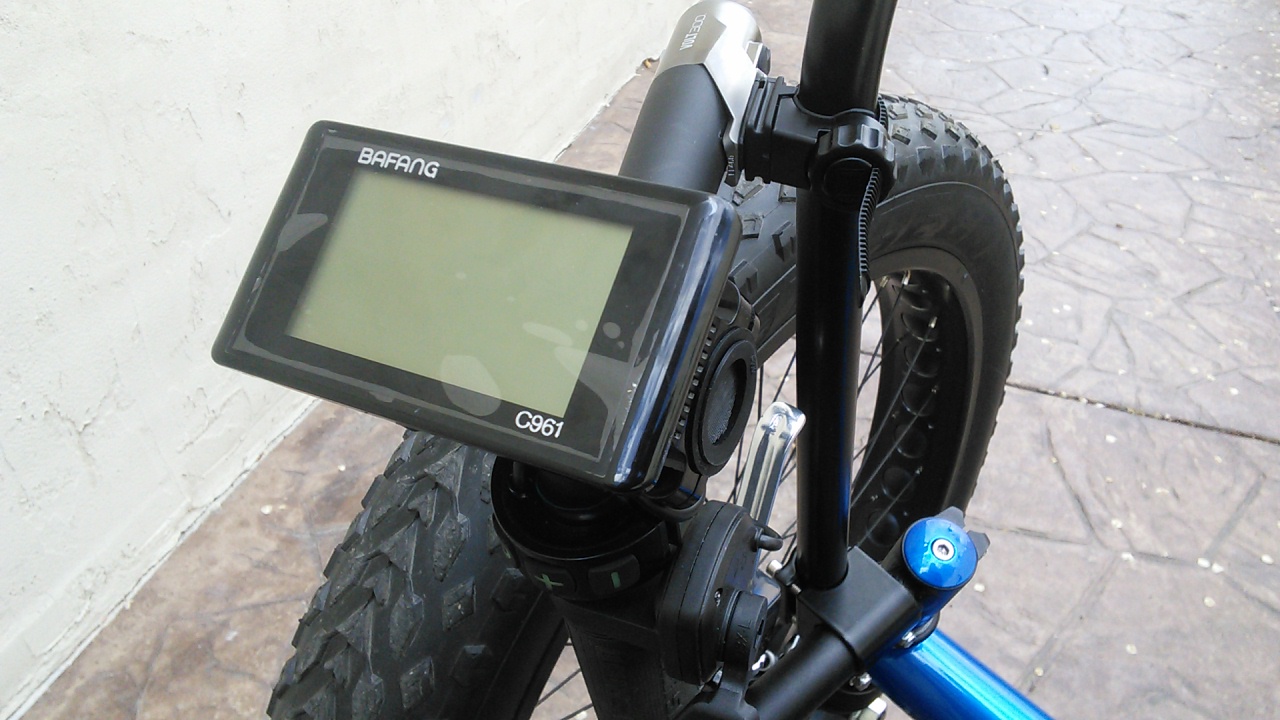 Bafang Electric Mid Drive Console
---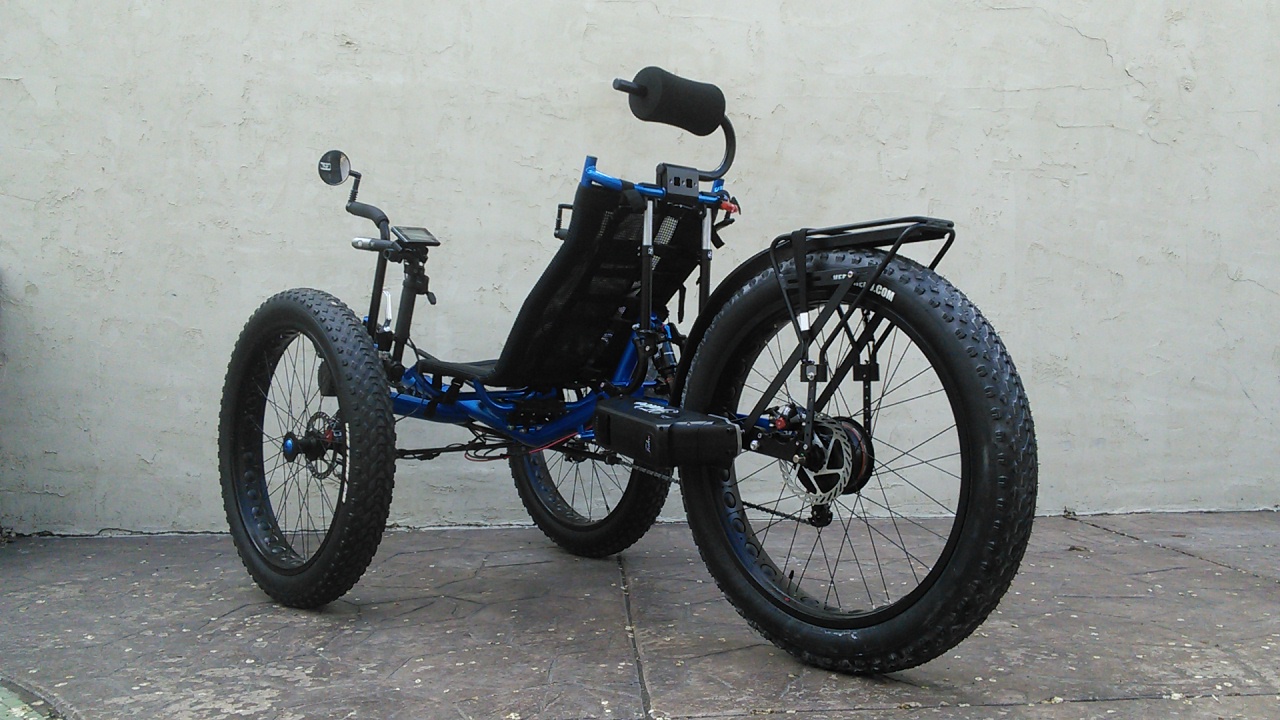 ---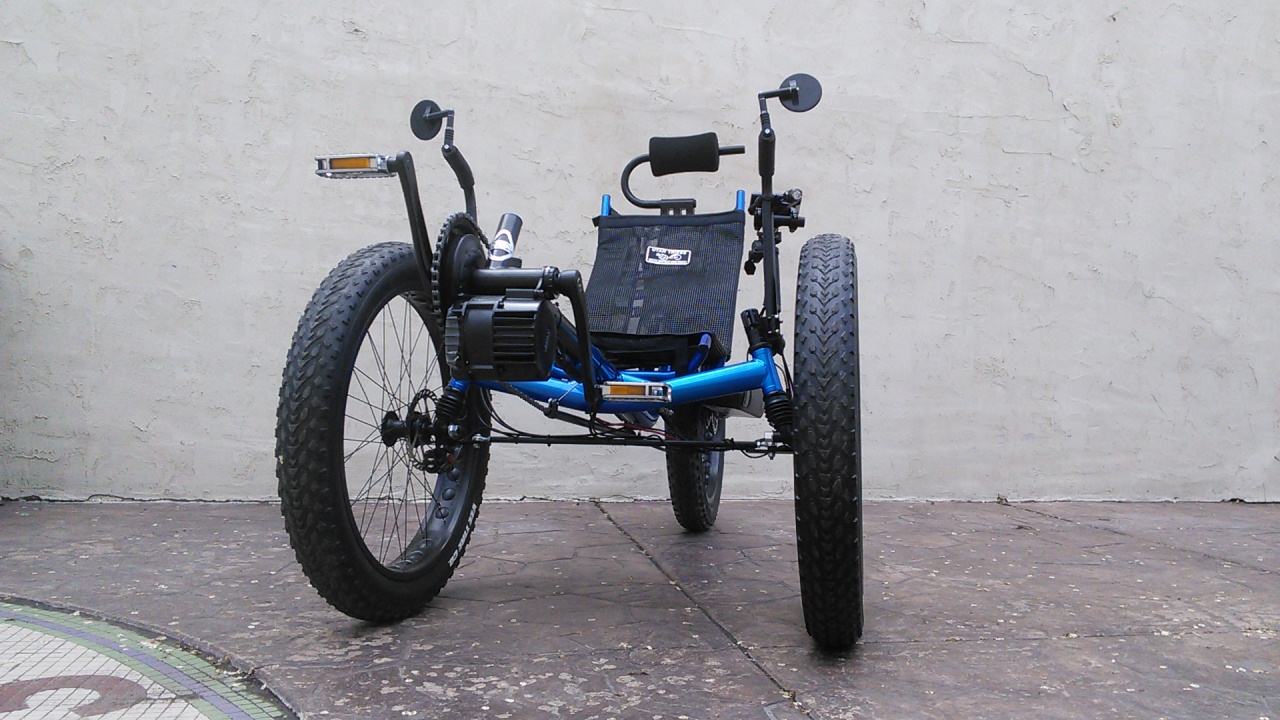 ---