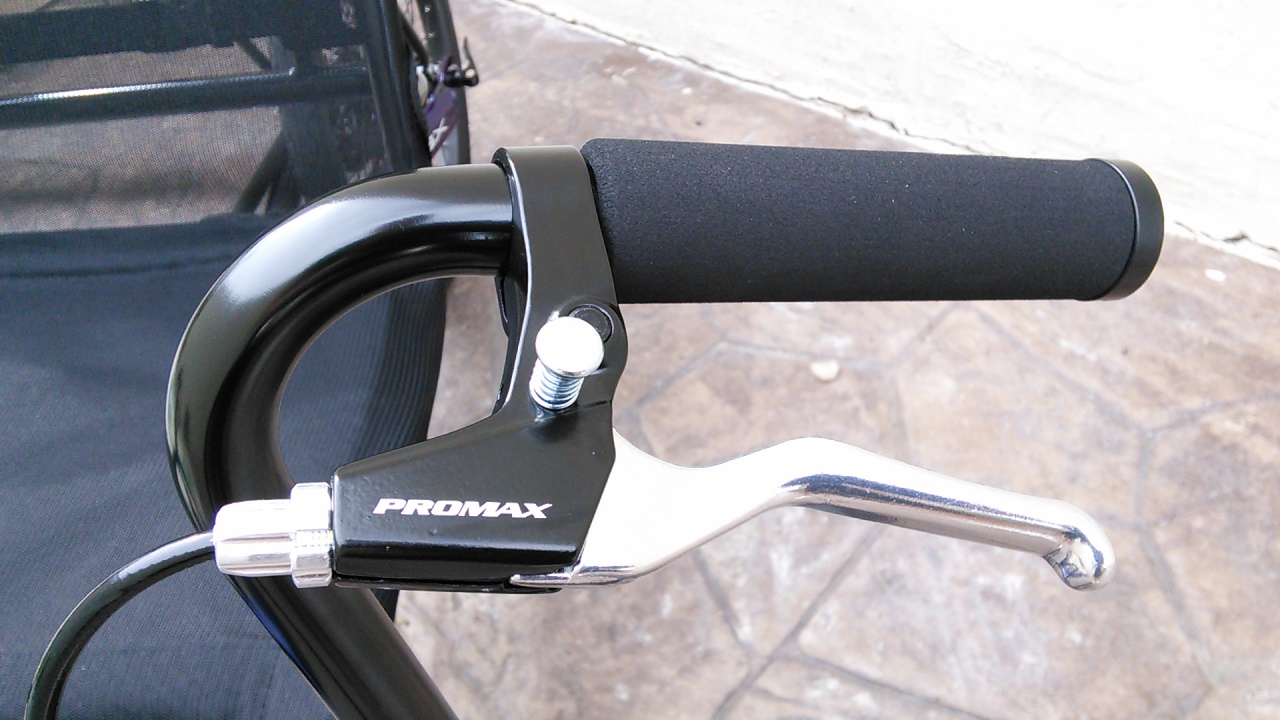 SunLite Locking Brake Lever Set
- These locks act as parking brakes and replace having to use parking straps. Forget worrying about your trike rolling away, especially with two locking brakes instead of just one.
---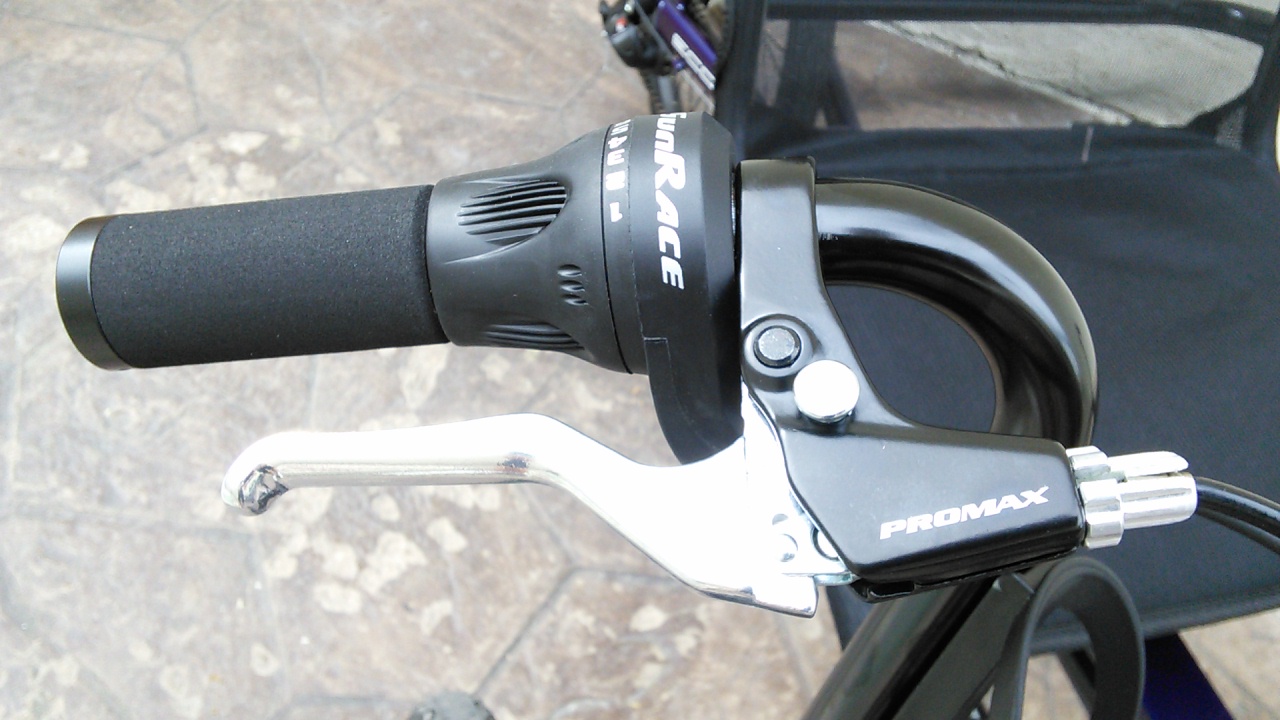 ---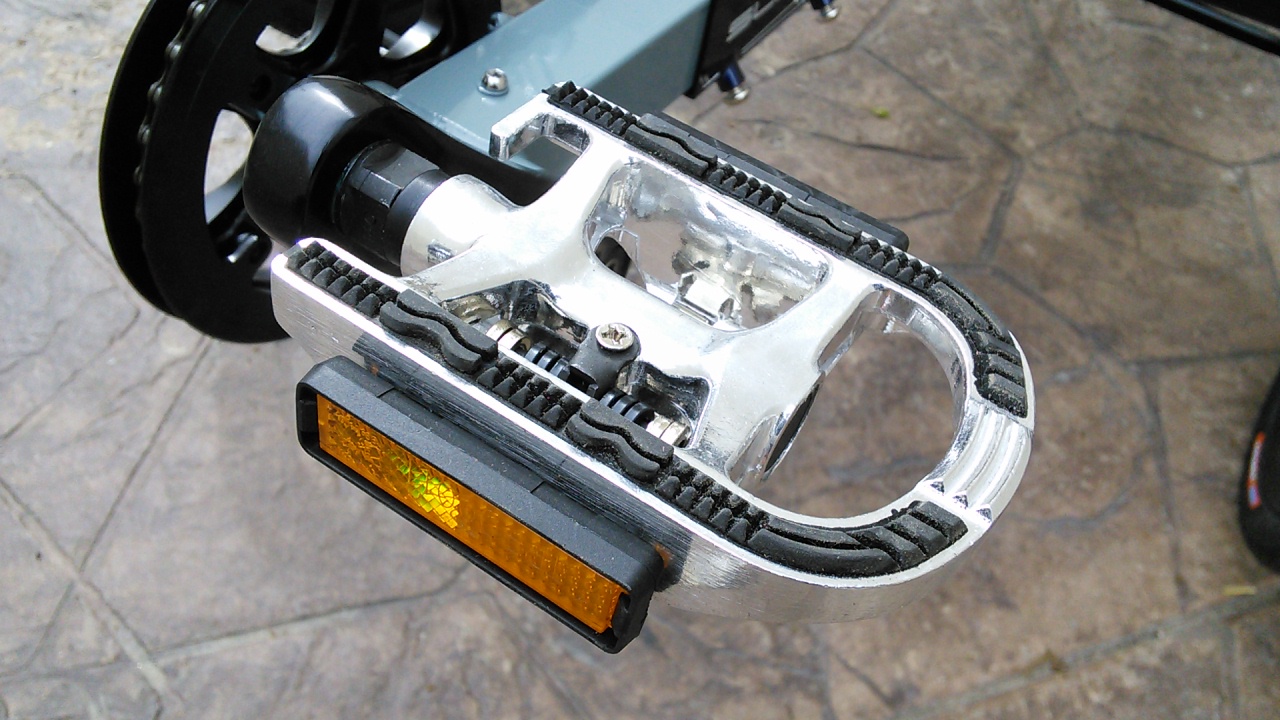 Clipless Pedals - -Forged alloy body -Chromoly spindle -Shimano SPD compatible -Flat side with rubber insert for traction -Toe clip compatible on non-SPD side -420g pair

---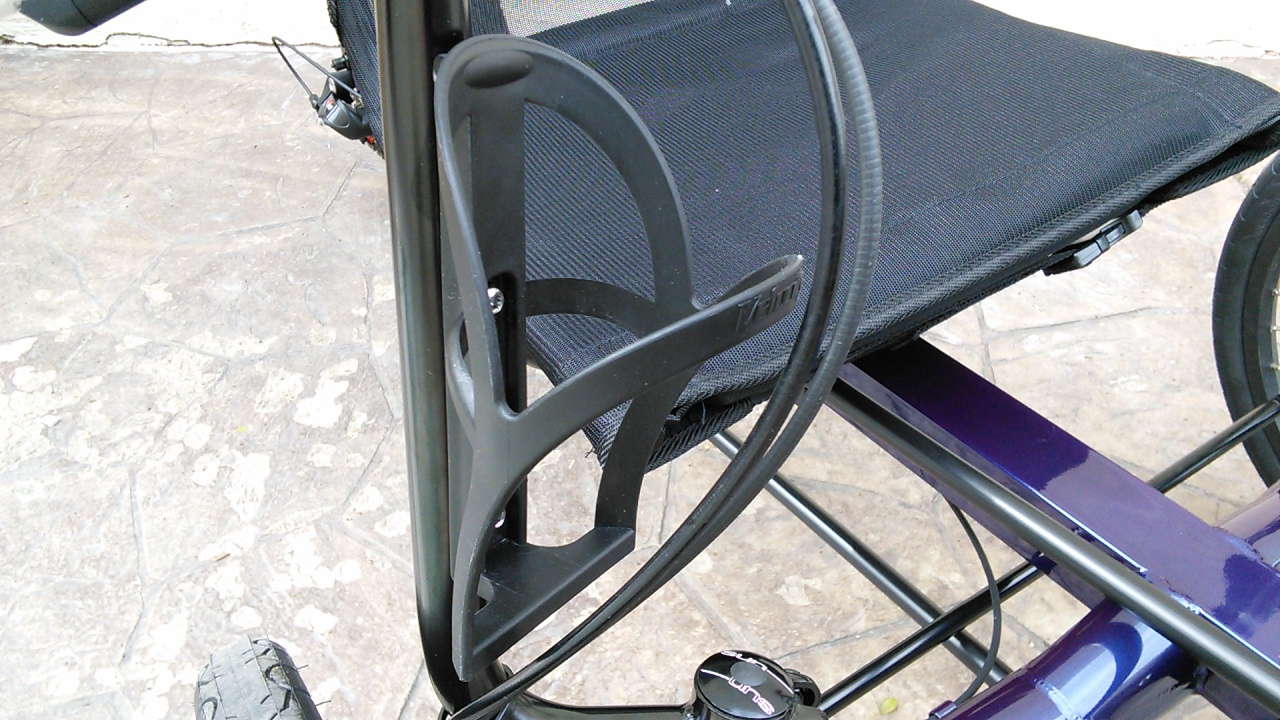 Velocity Bottle Trap Water Bottle Cage - Black - The Velocity water bottle cage is lighter than your average metal cage, and it's more effective in keeping your bottle with you. Featuring a more enclosed design, this cage is great for Recumbents that have a bad habit of throwing bottles out of standard cages.

---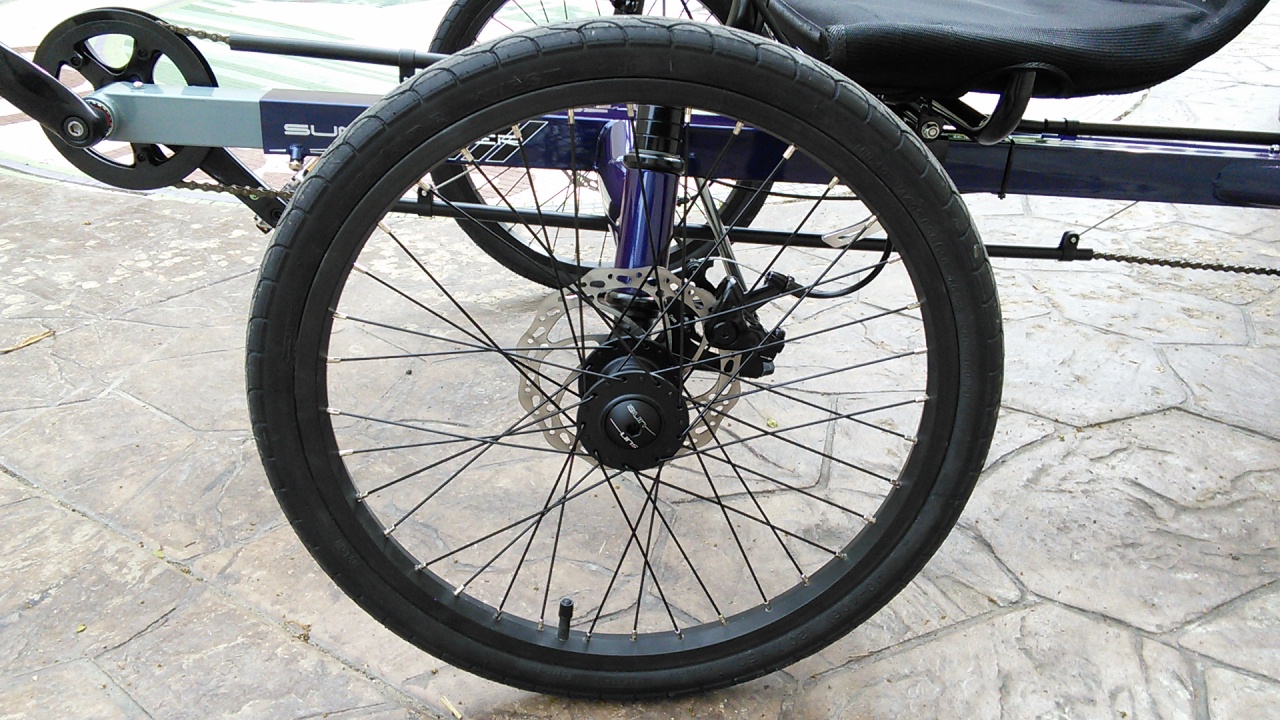 Kenda Kwest 20x1.25 Tire - The KWEST is the perfect tire for commuters. The smooth, minimal tread keeps you rolling through the city quickly and safely. The deep water grooves help channel water in wet conditions. Whether you are riding in the city, on the bike path or commuting to work, the Kenda KWEST will get you there.

---
---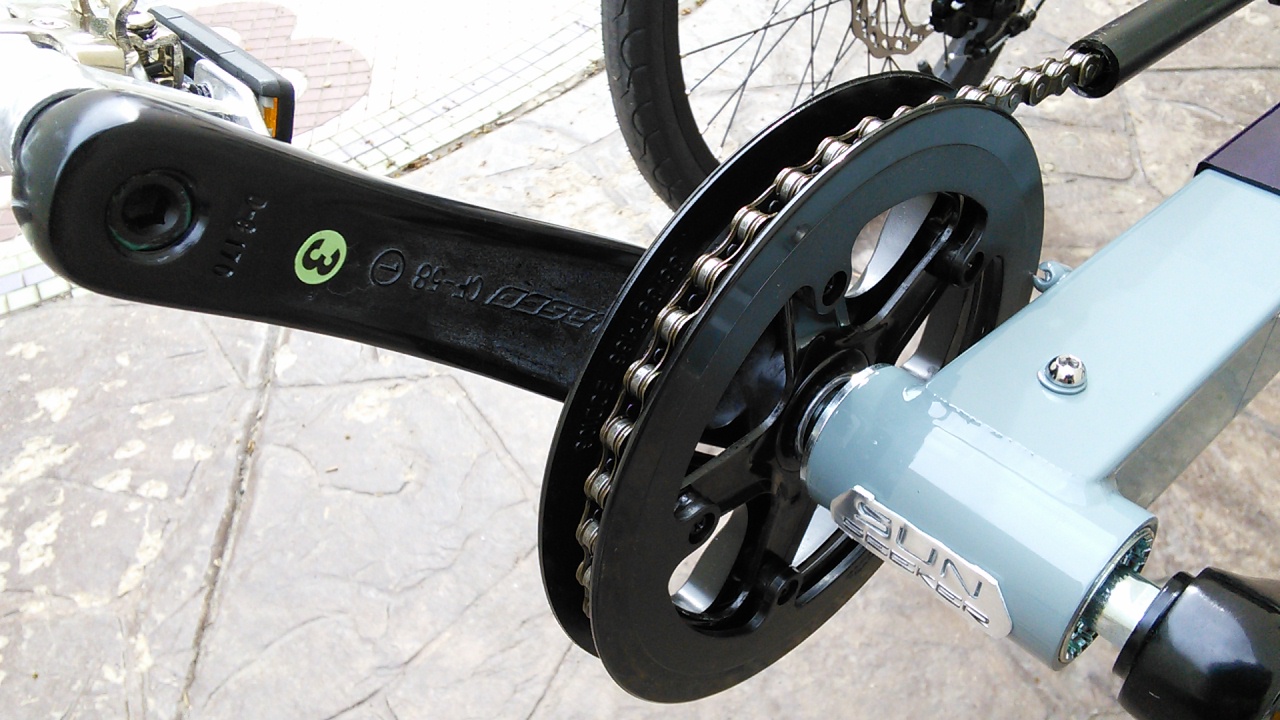 Lasco 38T Single Crank 170mm - Comes stock on the SunSeeker Eco Tad.

---
---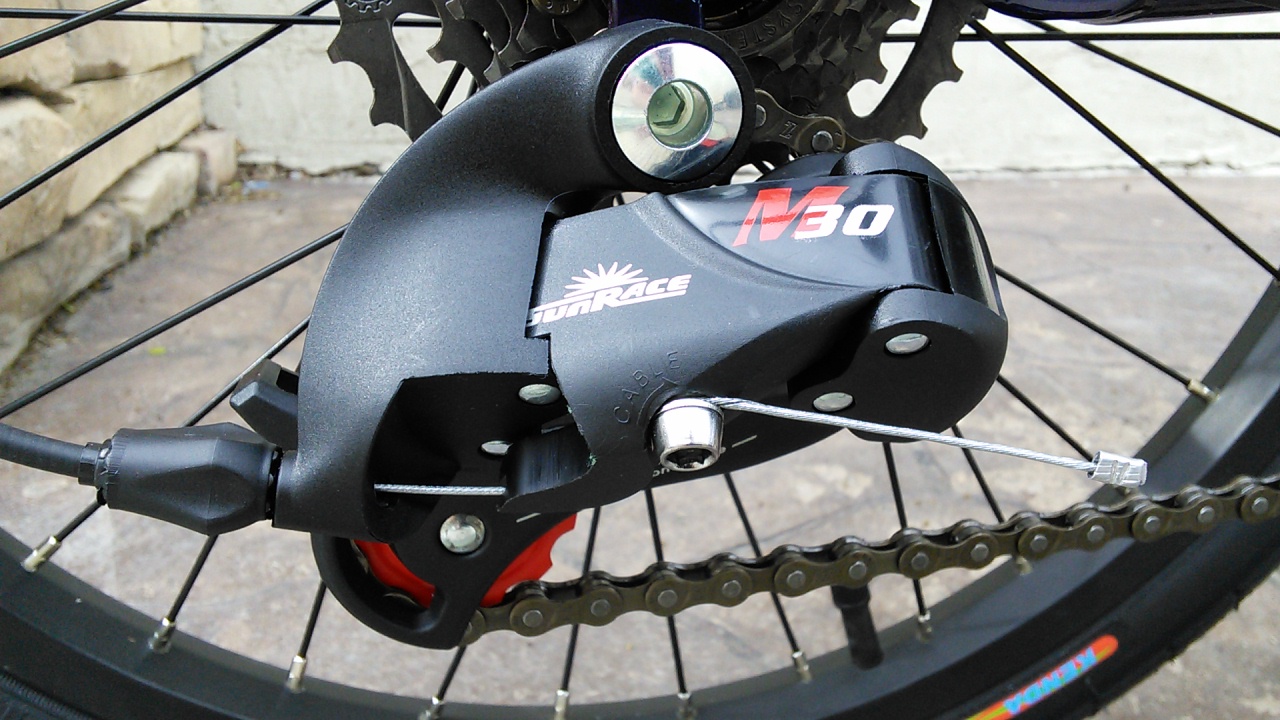 ---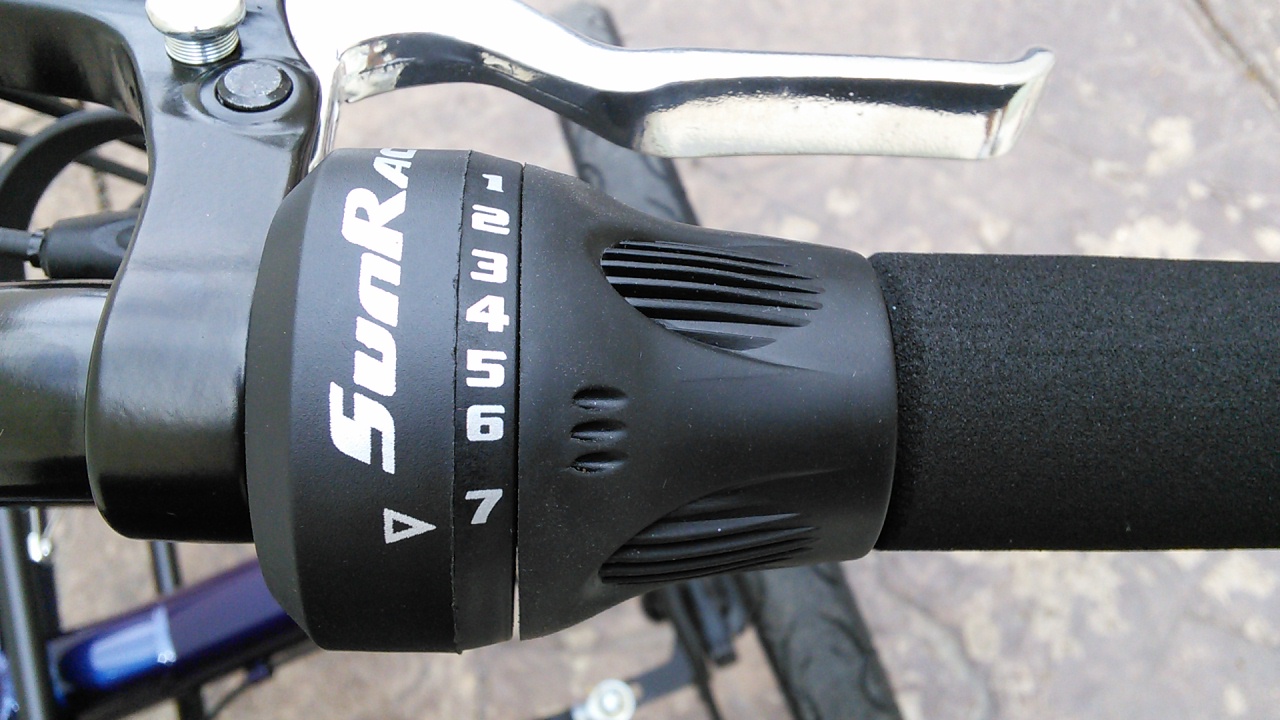 ---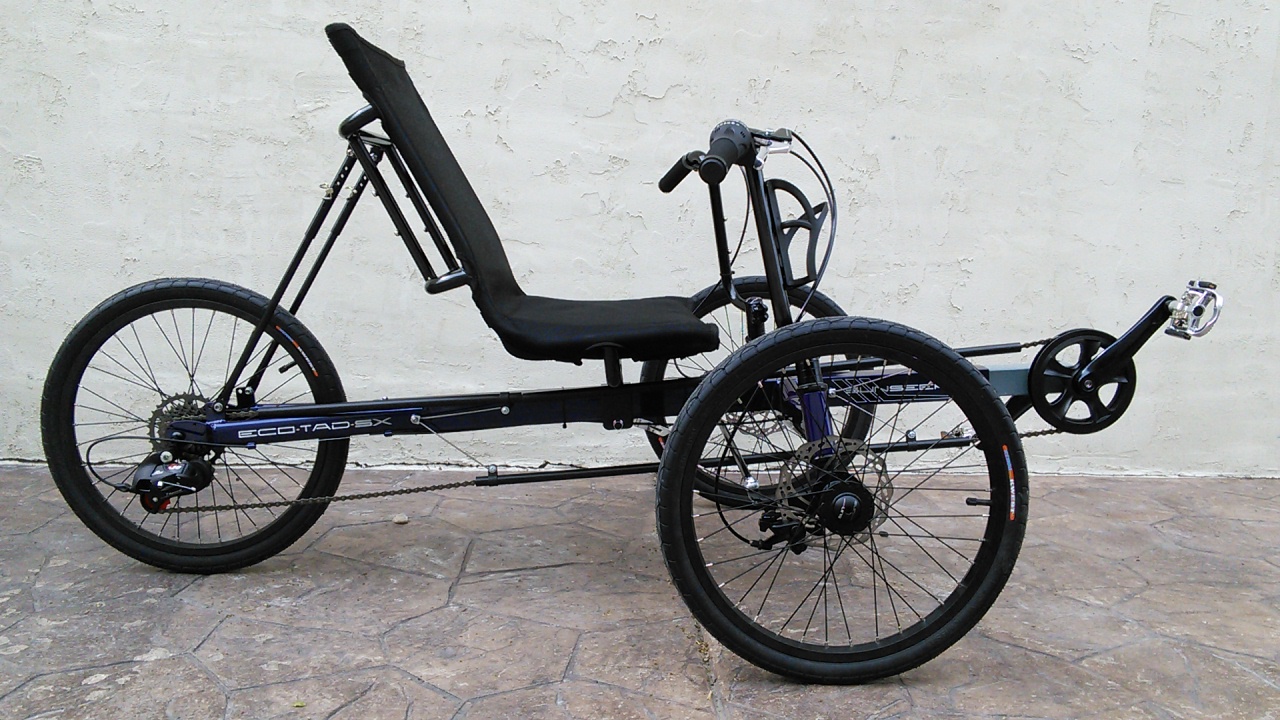 ---