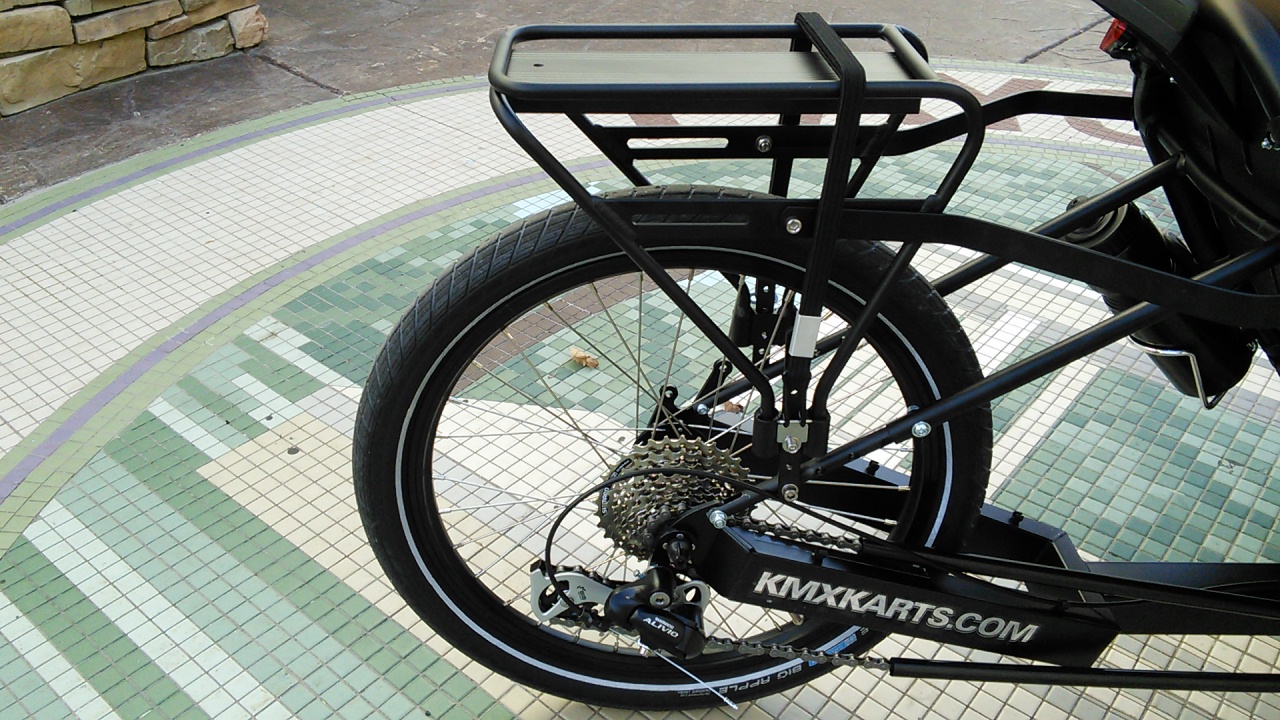 Utah Trikes Adjustable Aluminum Cargo Rack
- This adjustable rack can be used on many trikes. It includes a variety of hardware and is very adjustable.
---
Power Grip Sport Pedal and Strap Set - Don't want to have your feet come off the pedals but don't want to wear special cycling shoes? Helping you avoid the hassle of special shoes, the Power Grip straps hold your feet securely on the pedals while wearing your favorite pair of sneakers. A favorite option on many recumbent bicycles and trikes. To use, just put your feet through the straps at an angle. When your foot straightens out the straps lock against your shoe. Simple and effective.

---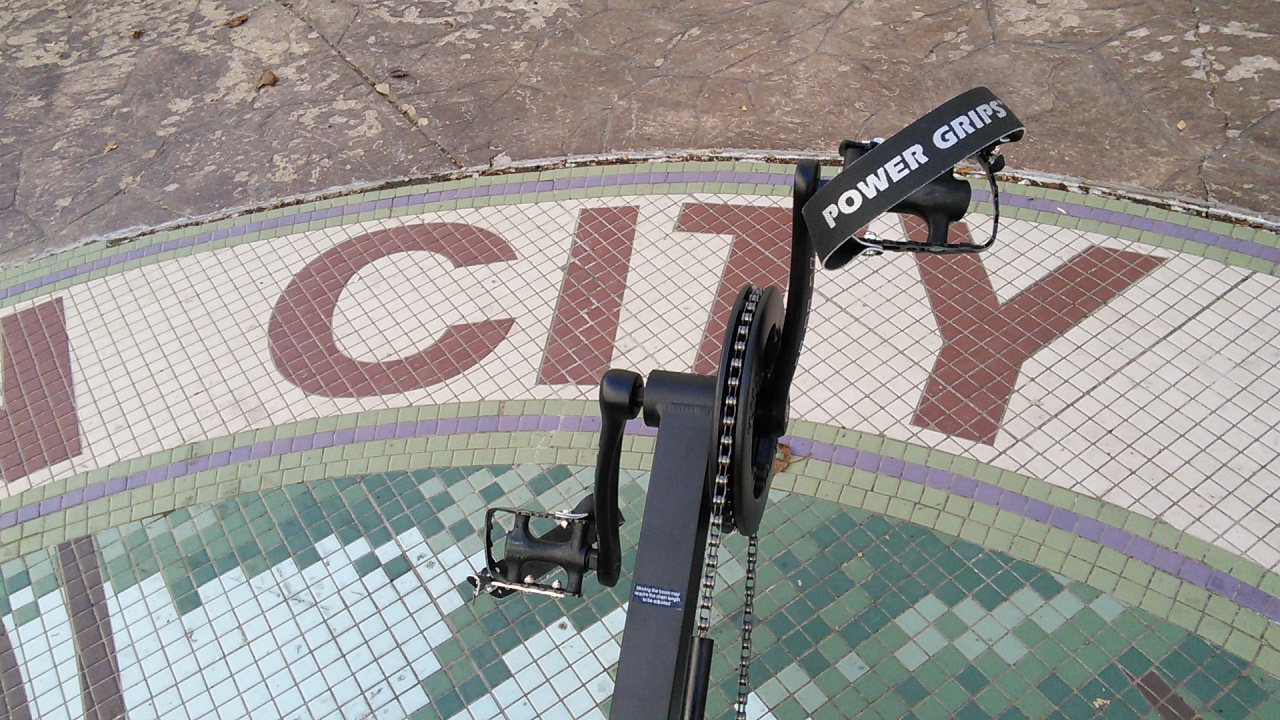 ---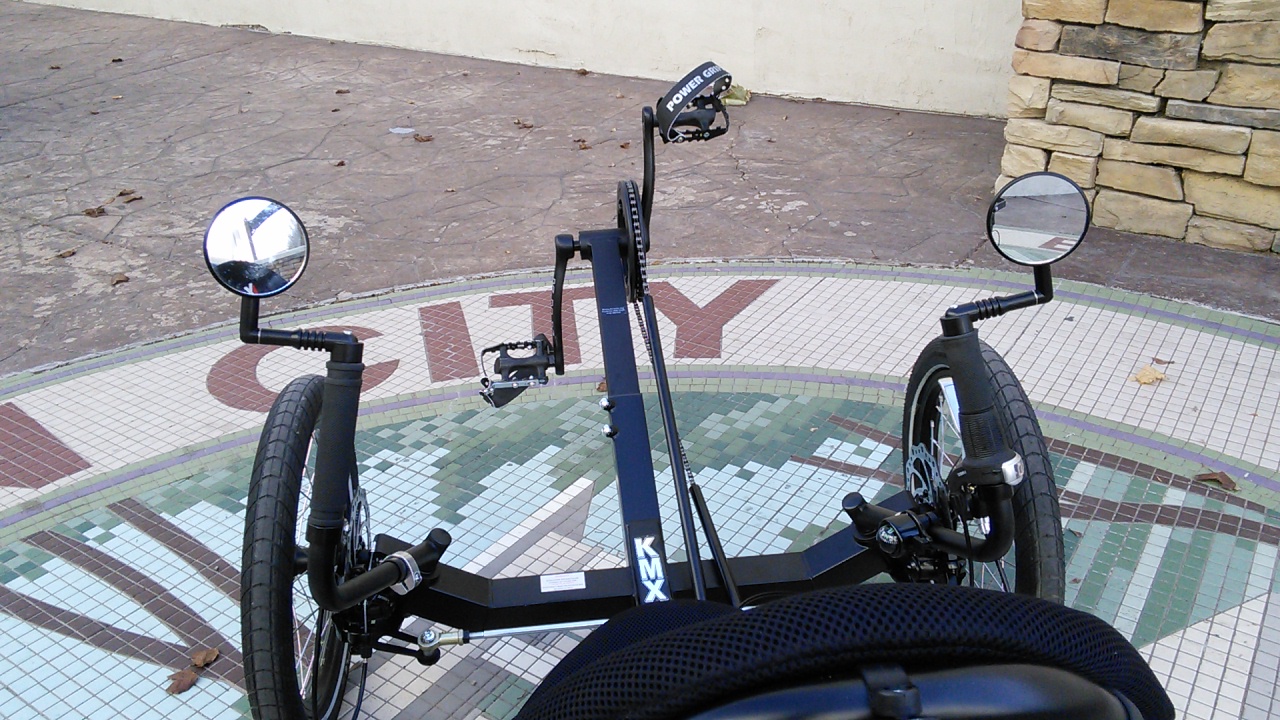 Mirrycle Mirror - The Mirrycle Mirror is by far the most popular mirror for recumbent trikes. It is well made, attaches to any 7/8in tube or handlebar and is easily adjustable. This is an essential safety item for anyone riding a recumbent bike or trike on the street.

---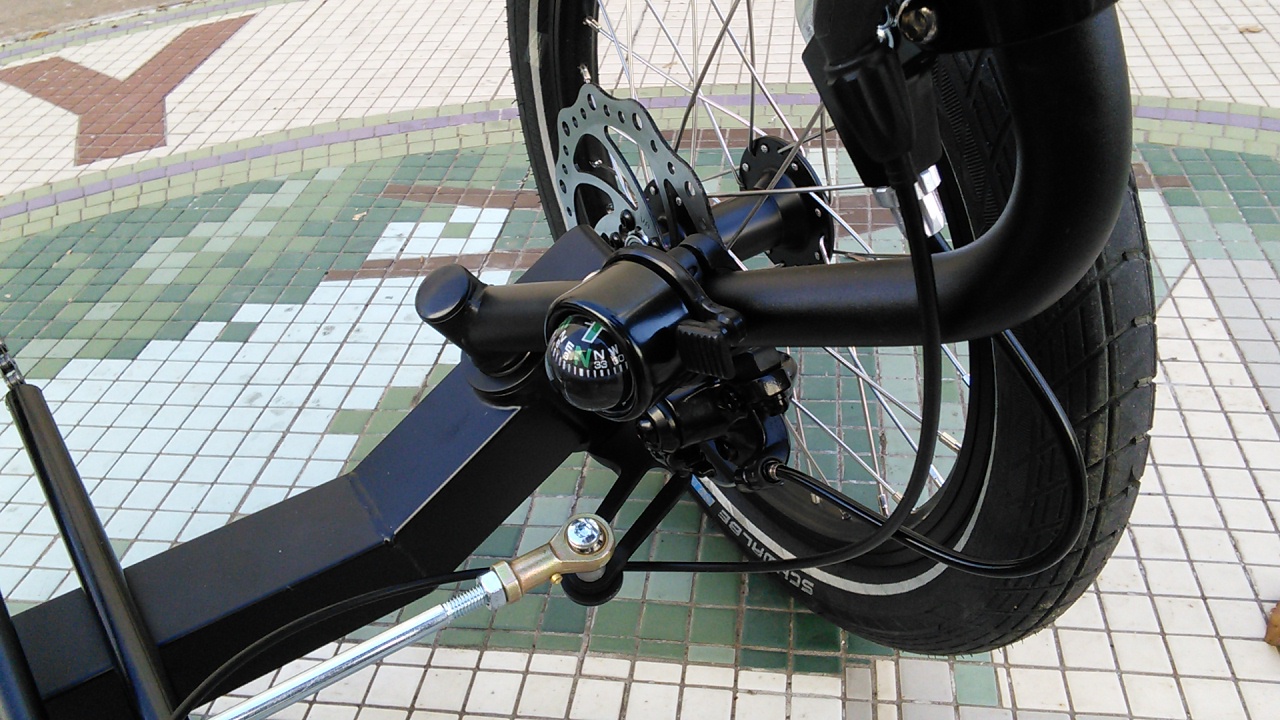 Dimension Floating Compass Bell - This handy gadget provides a compass for navigation and a bell to alert joggers without annoying them. It can mount to your handlebar or to our accessory mount. Also mounts to the Mirrcycle mirrors so you can use it without removing your hand from the grip.

---
---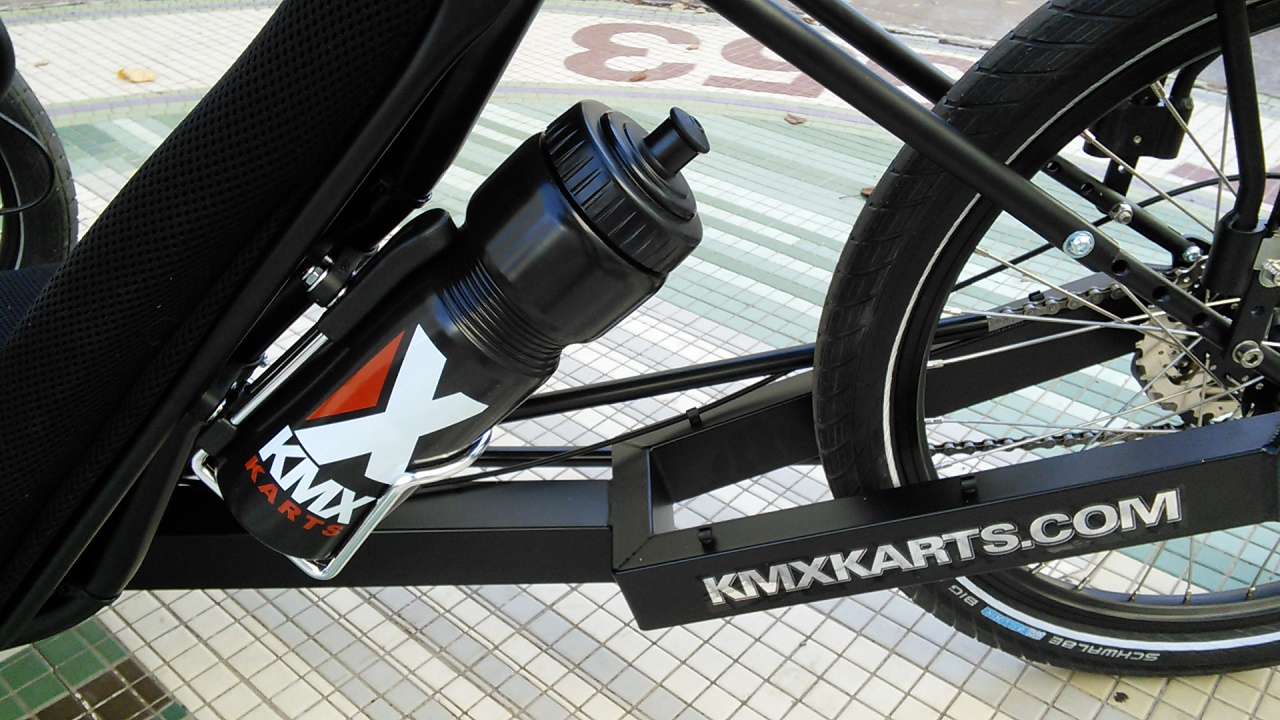 KMX Water Bottle and Cage - Kmx Water bottle and cage set. Water bottle cage fits all trike models

---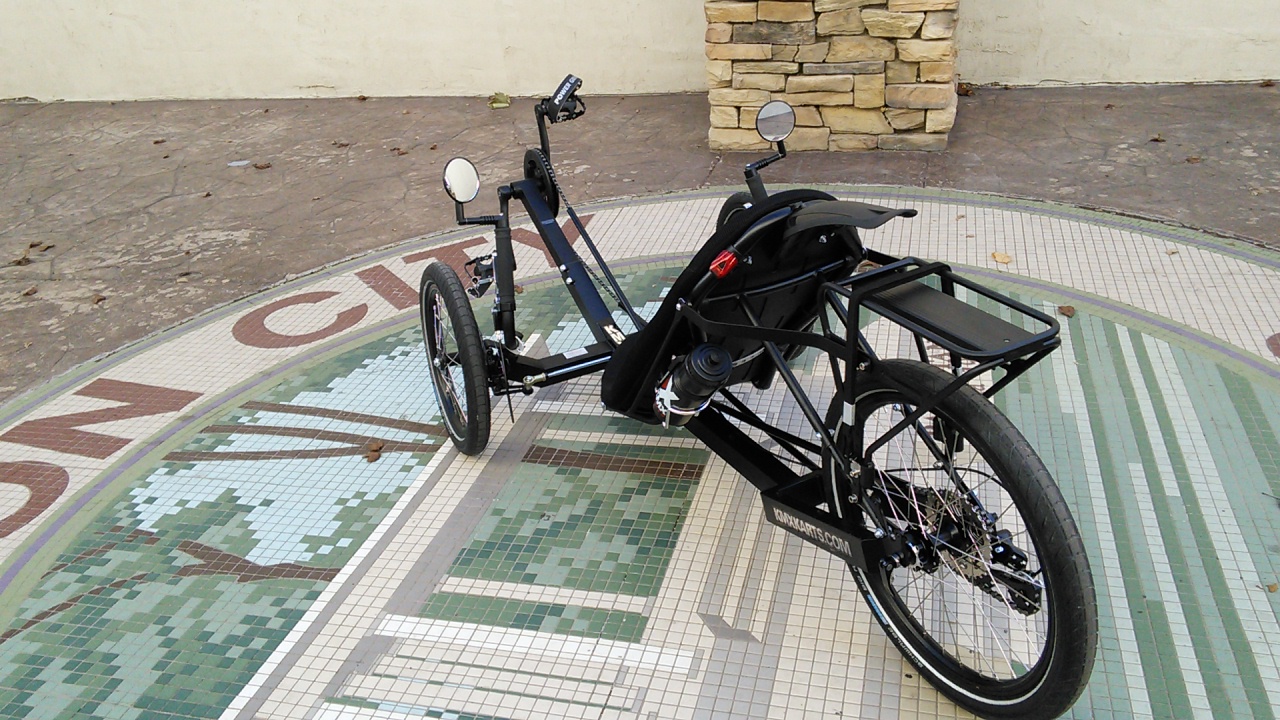 ---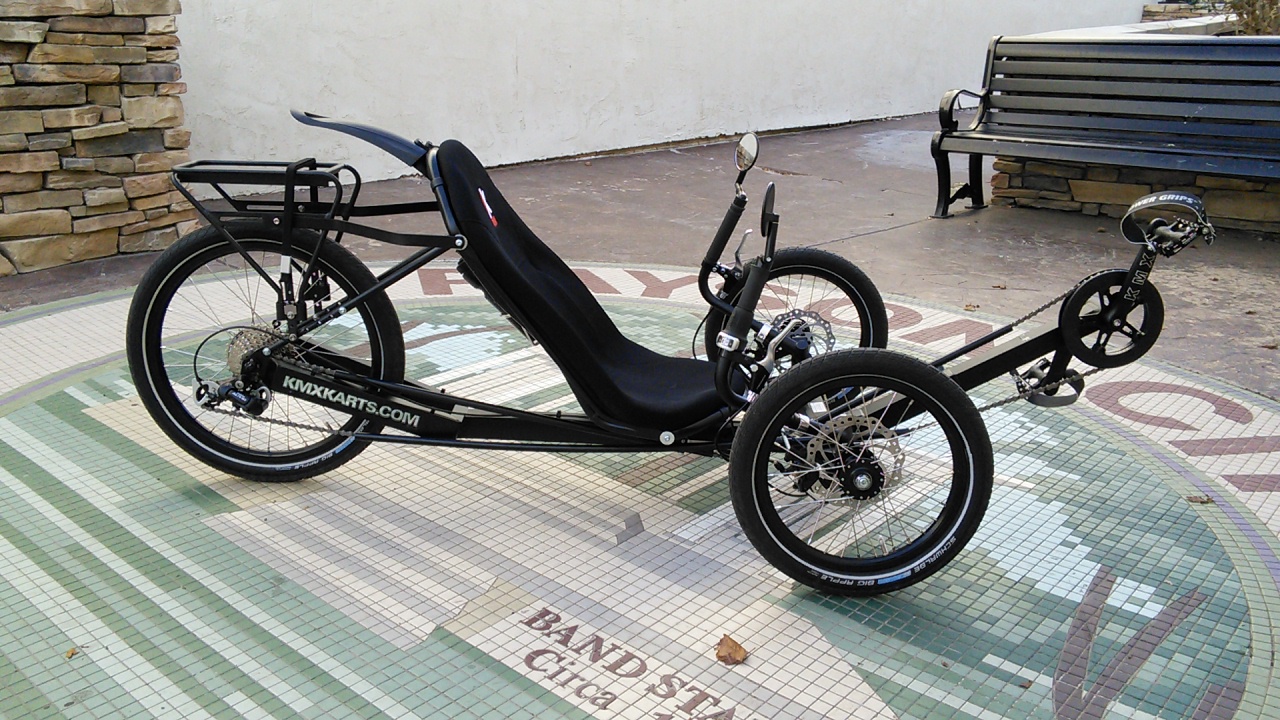 ---