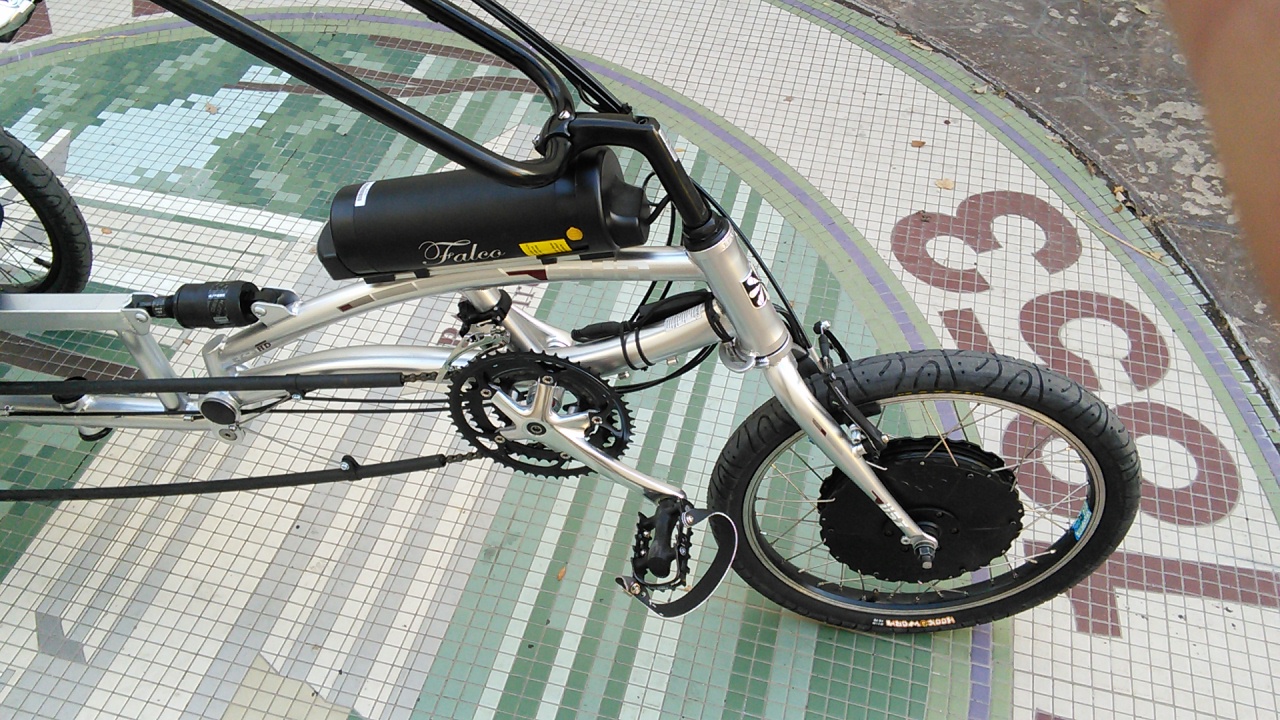 Falco Hx-500W-MT Hub Motor with Throttle
- 5-Phase Motor Technology with integrated controller, 40Nm Max. Disc Brake, Free Wheel Adaptors, Torque Arm, Torque are included. Throttle is also included.
Battery, Freewheel, Torque Sensor, Consoles, and wheelbuilding are not included.
---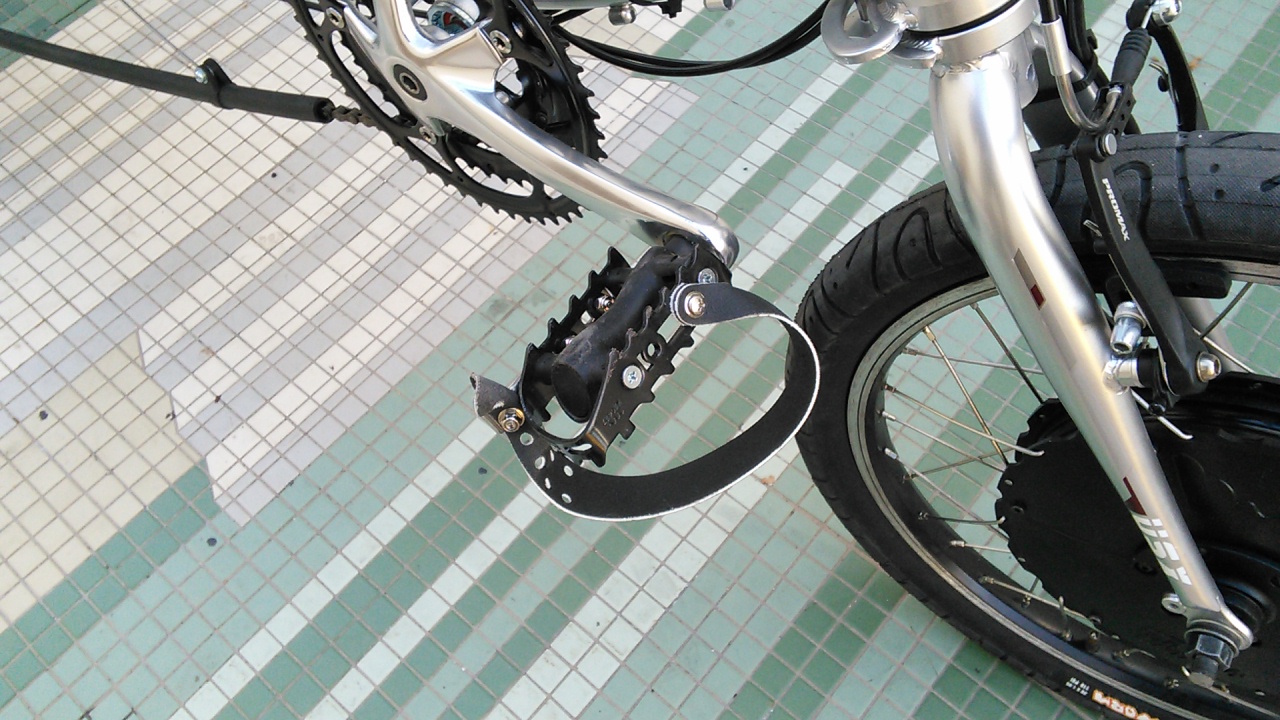 Power Grip Sport Pedal and Strap Set - Don't want to have your feet come off the pedals but don't want to wear special cycling shoes? Helping you avoid the hassle of special shoes, the Power Grip straps hold your feet securely on the pedals while wearing your favorite pair of sneakers. A favorite option on many recumbent bicycles and trikes. To use, just put your feet through the straps at an angle. When your foot straightens out the straps lock against your shoe. Simple and effective.

---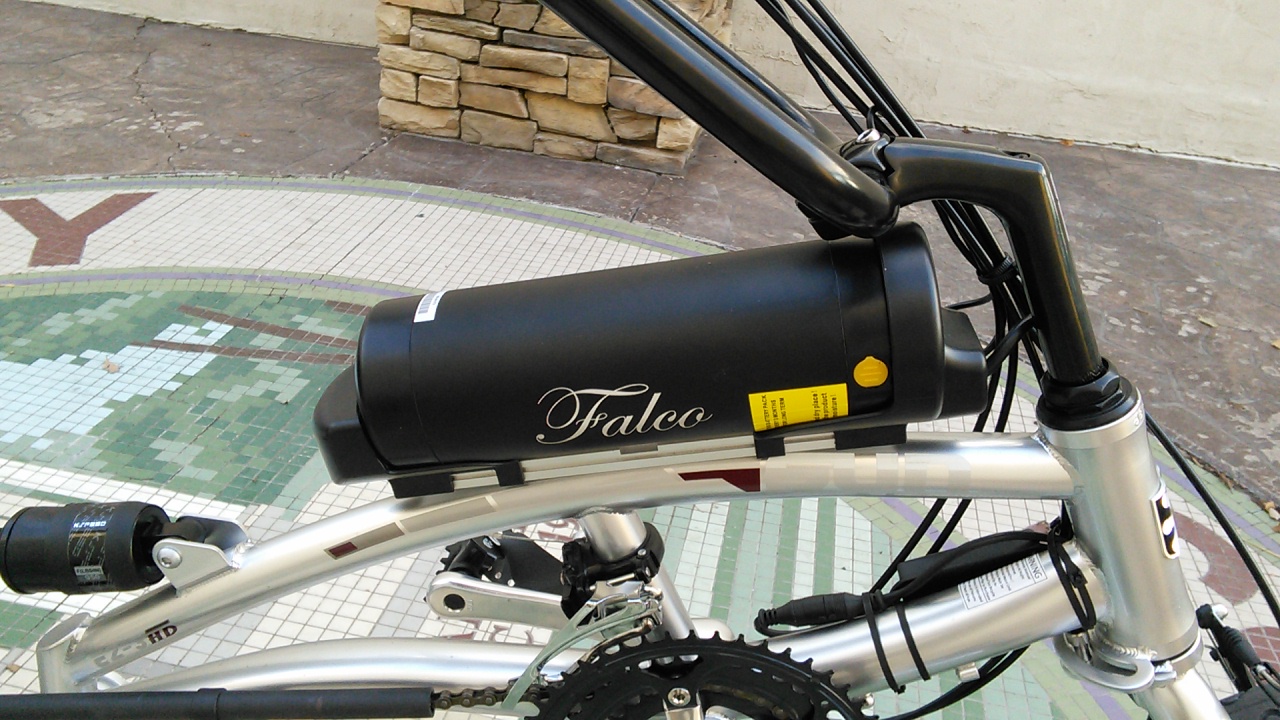 Falco Hx Bottle Battery Pack (Charger + Holder Included) 36V x 11.6Ah - The pack merely weighs 2.5 kg (5.4 lbs.) and it delivers 417Wh of energy (36V, 11.6Ah). The pack has a number of primary as well as secondary protections. The packs use Lithium Ion Rechargeable battery cells from Panasonic (Cell Model NCR18650PD). Typical cell capacity is 2880mAh and minimum cell capacity is 2730mAh. The packs uses 10S4p configuration.

---
---