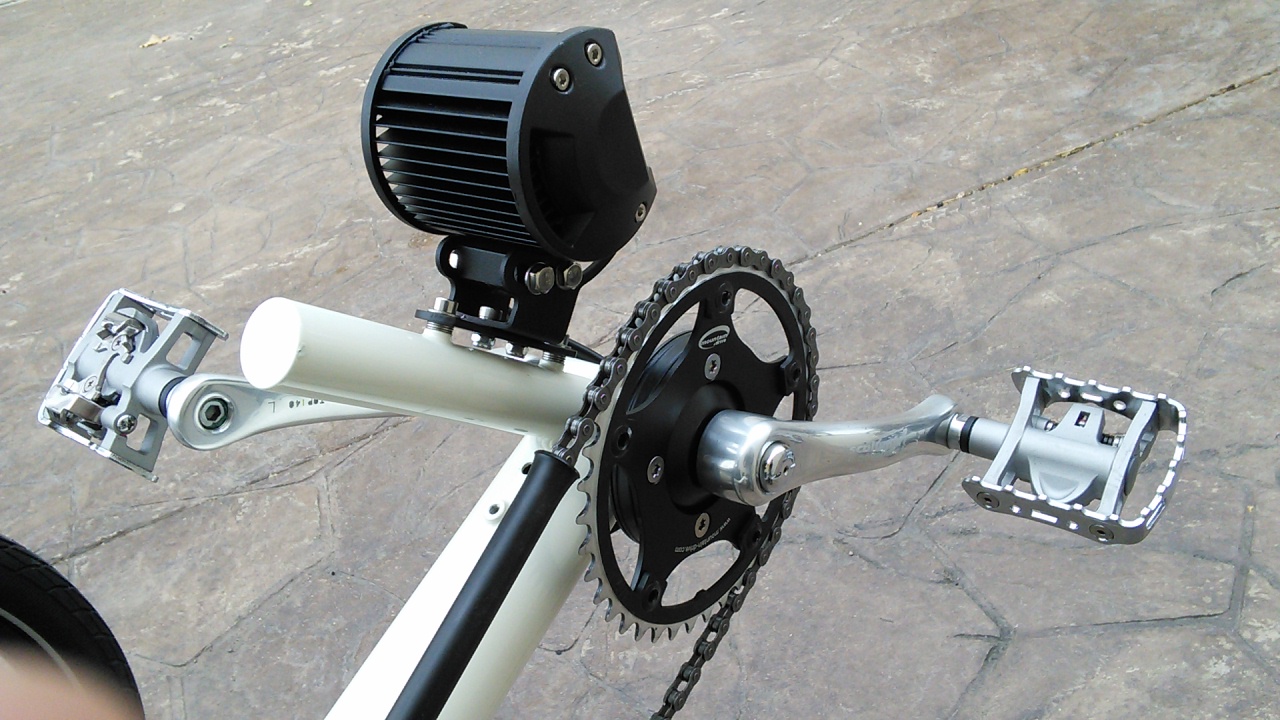 Schlumpf Mountain Drive (Basic model without chainring, trouser guard, crankarms, etc)
- Elegant and durable enough to last a lifetime, Schlumpf gearing systems are high-precision devices manufactured with passionate enthusiasm. Since 1992, mountain-drives have been used by thousands of people around the world to extend the gearing range of both derailleur- and hub-gearing systems.
---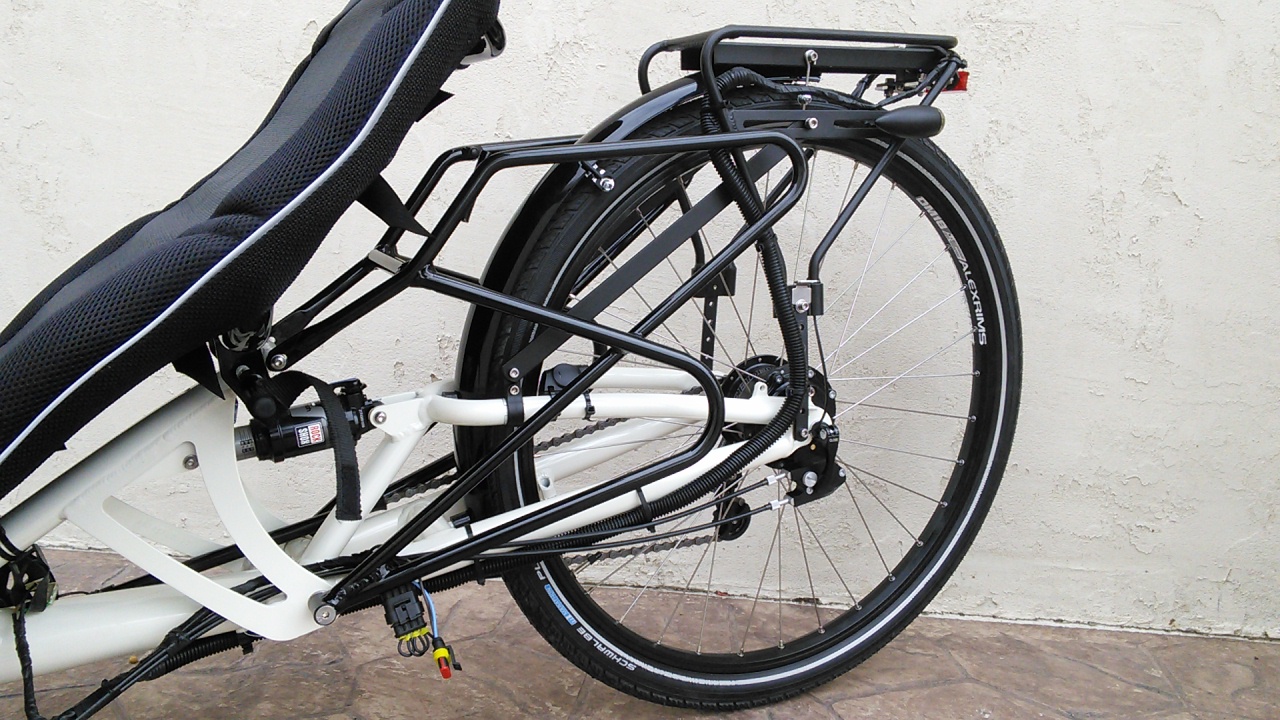 HP Pannier Rack for FS 26 - 14 mm tube, only for panniers, black powdercoating, max. load 25 kg /58 lbs

---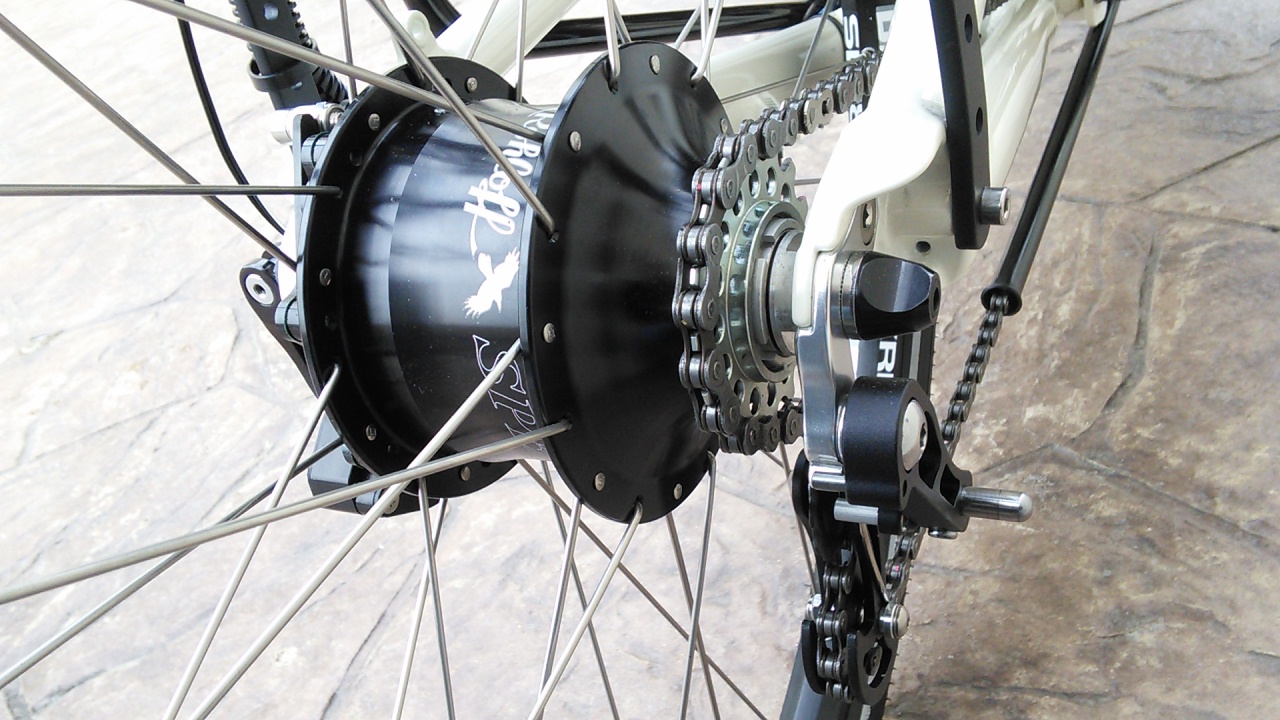 Rohloff Drivetrain Wheel with OEM2 Tensioner Chain Speedbone - The Rohloff 14-speed transmission is the ultimate in internal gearing. All gears are evenly spaced and can be shifted while pedaling or standing still. Low maintenance and reliability is the name of the game here.

---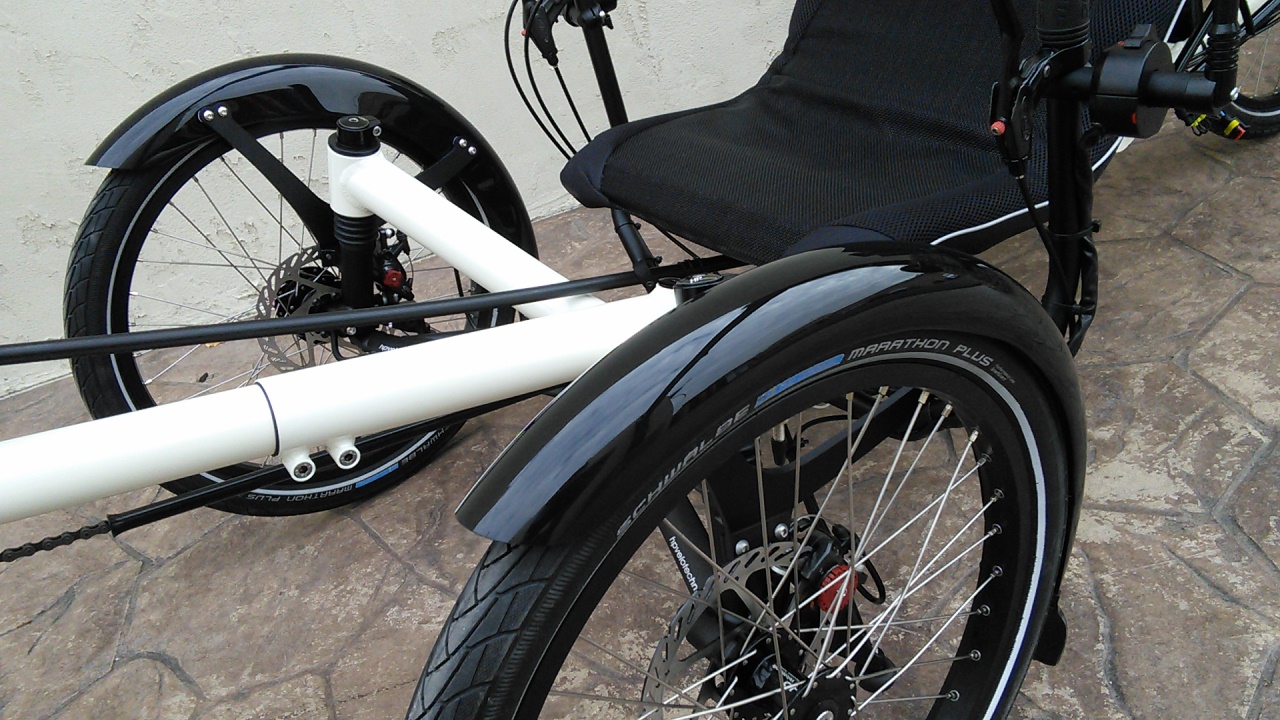 HP Trike Fender Set - Optimized protection with really elegant lines: Our design department went through tough R & D and revealed the HP Trikefender, robust fenders specially designed for trike use. The inner surface and the bottom edge are designed to provide maximum rider protection against spray, especially when cornering.

---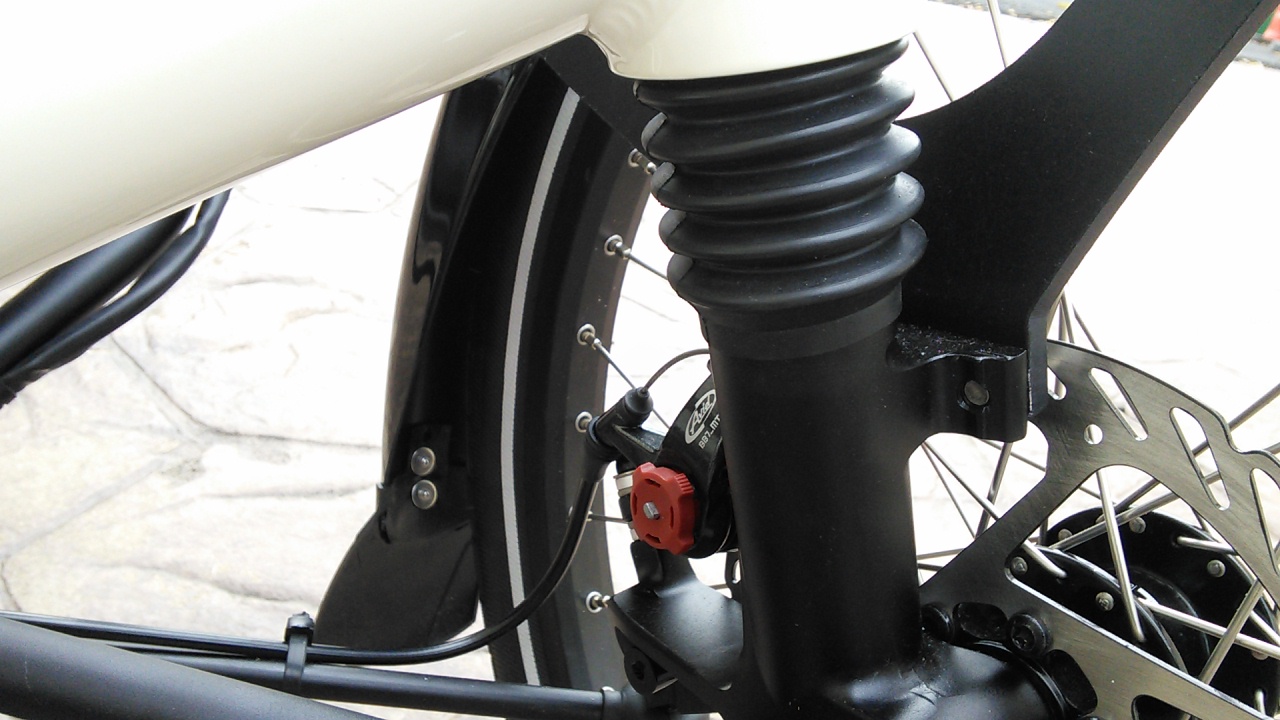 HP Hard Front Suspension for Scorpion FS (up to 286lbs) - HP Scorpion FS

---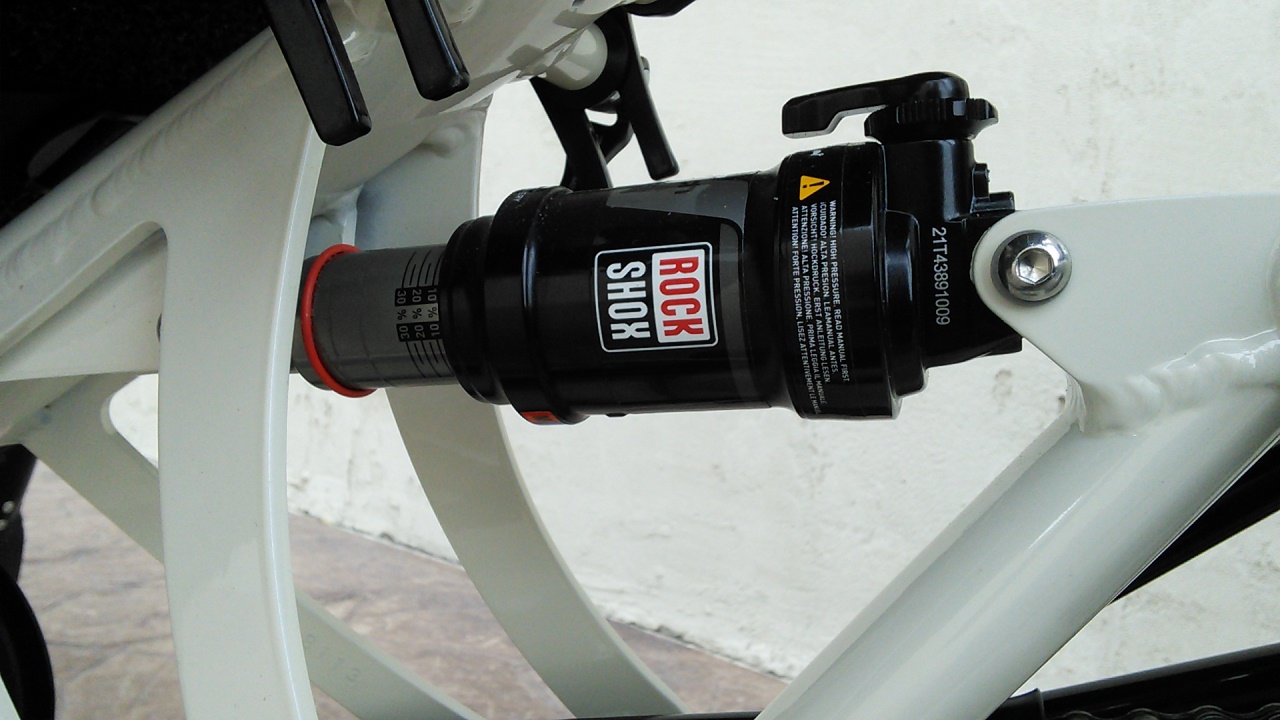 RockShox High-Pressure Fork and Shock Pump (600psi Max) - ***VERY LIMITED STOCK!!!*** If you have an air shock on your trike then you want this pump. Recommended for the Catrike Road, Annihilator R81, and the HP Velo Scorpion trikes.

---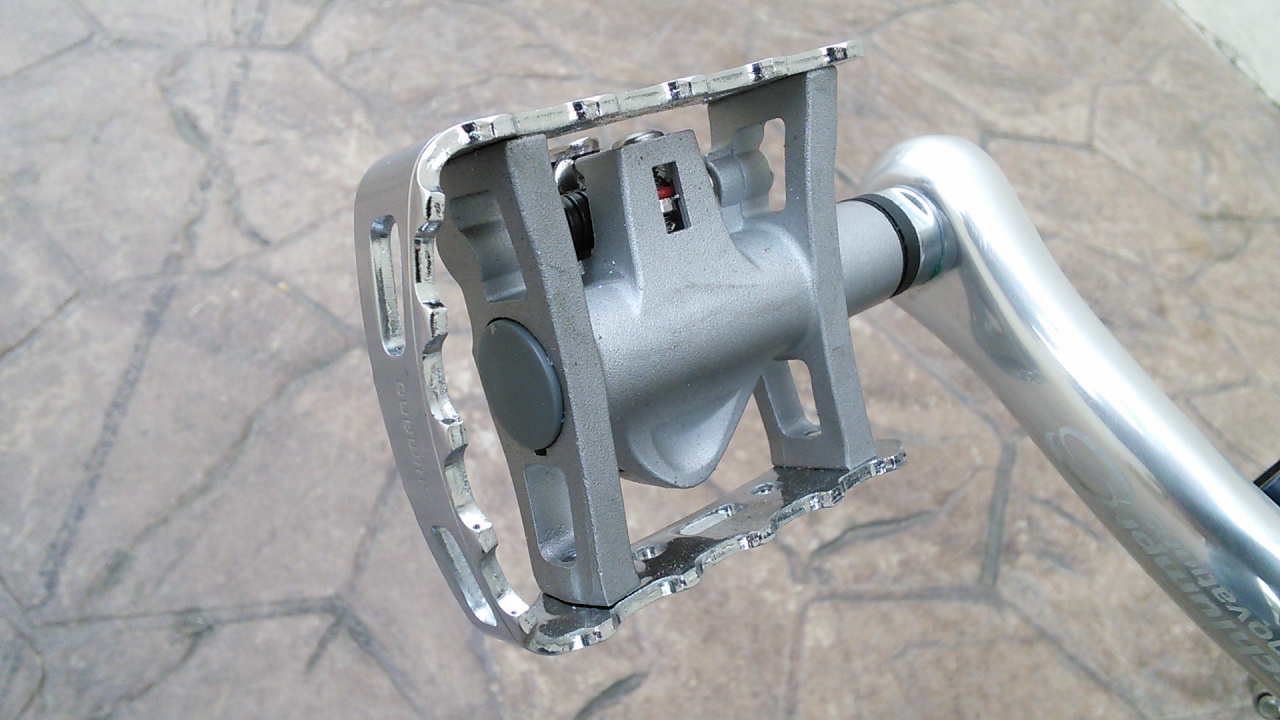 Shimano PD-M324 Combo Pedals - Shimano PD-M324 Clipless SPD/Cage Mountain/Road Pedals. Features SPD clipless on one side and standard clip/strap on other. Cup and cone bearings. Includes SM-SH56 cleats. Four degrees of Rotation. -Platform and SPD

---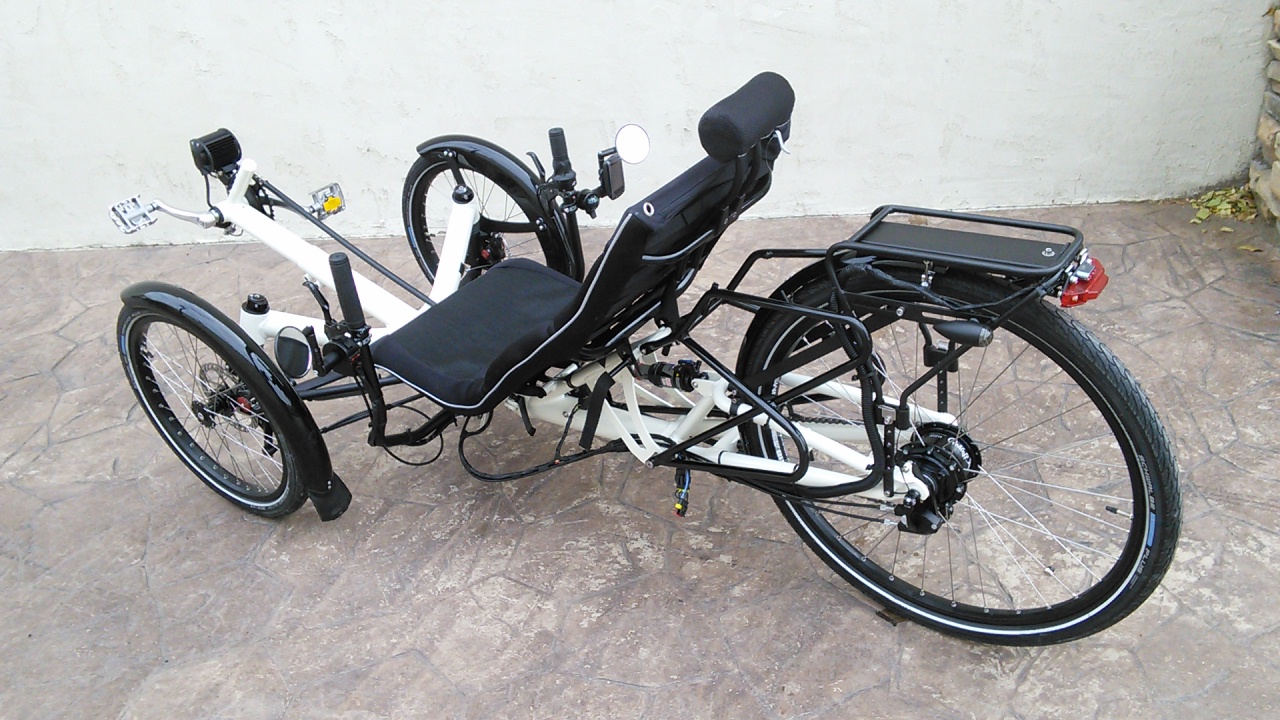 ---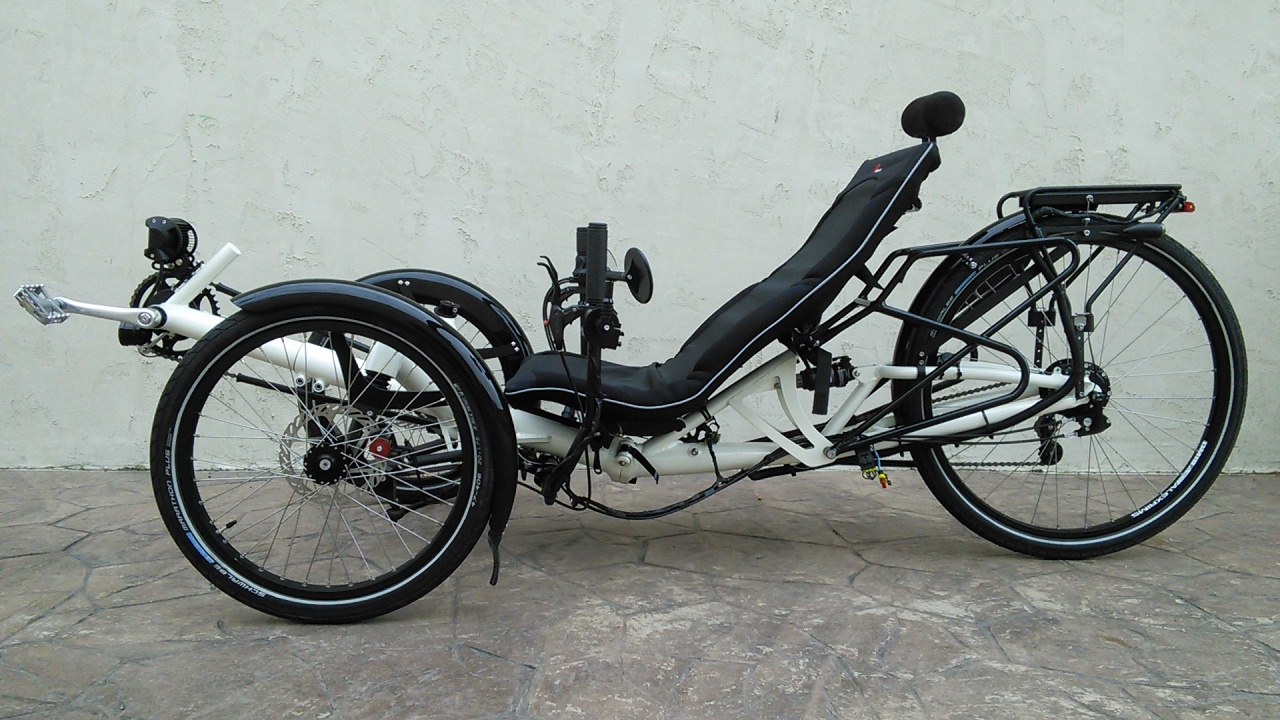 ---