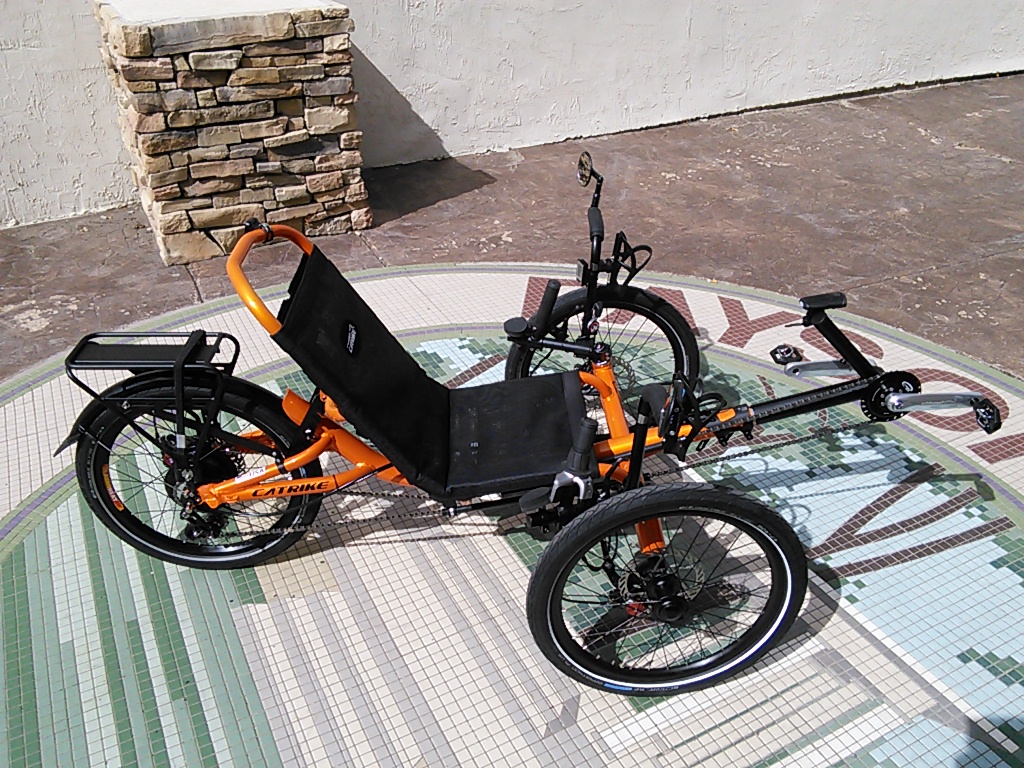 ---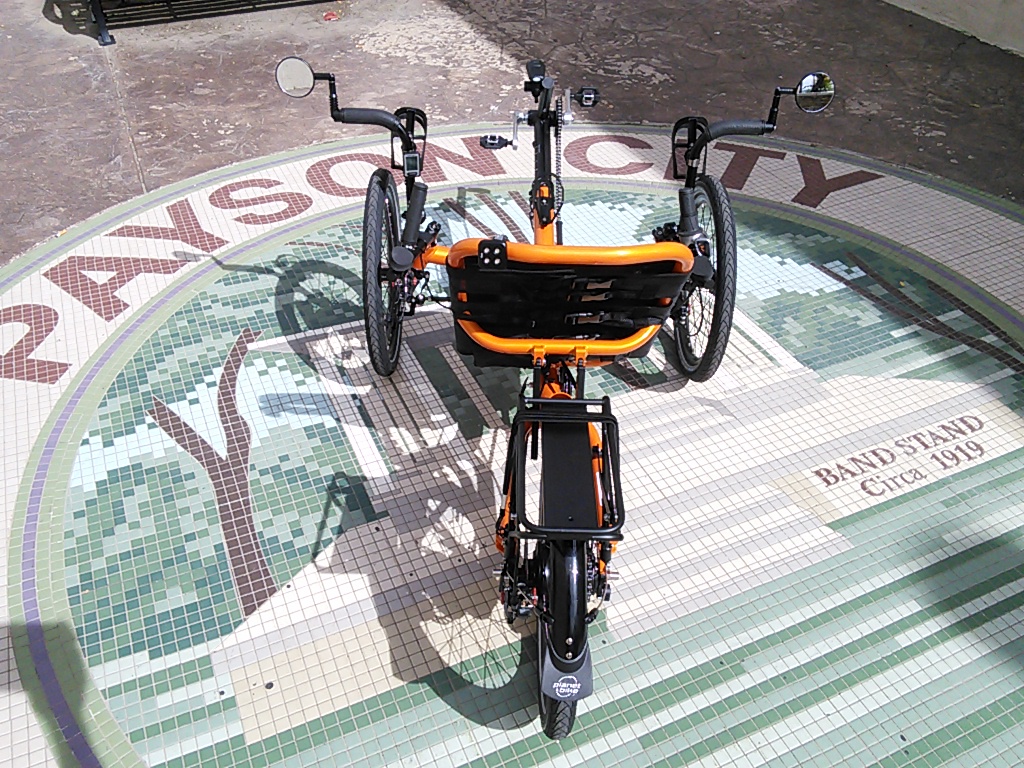 ---
---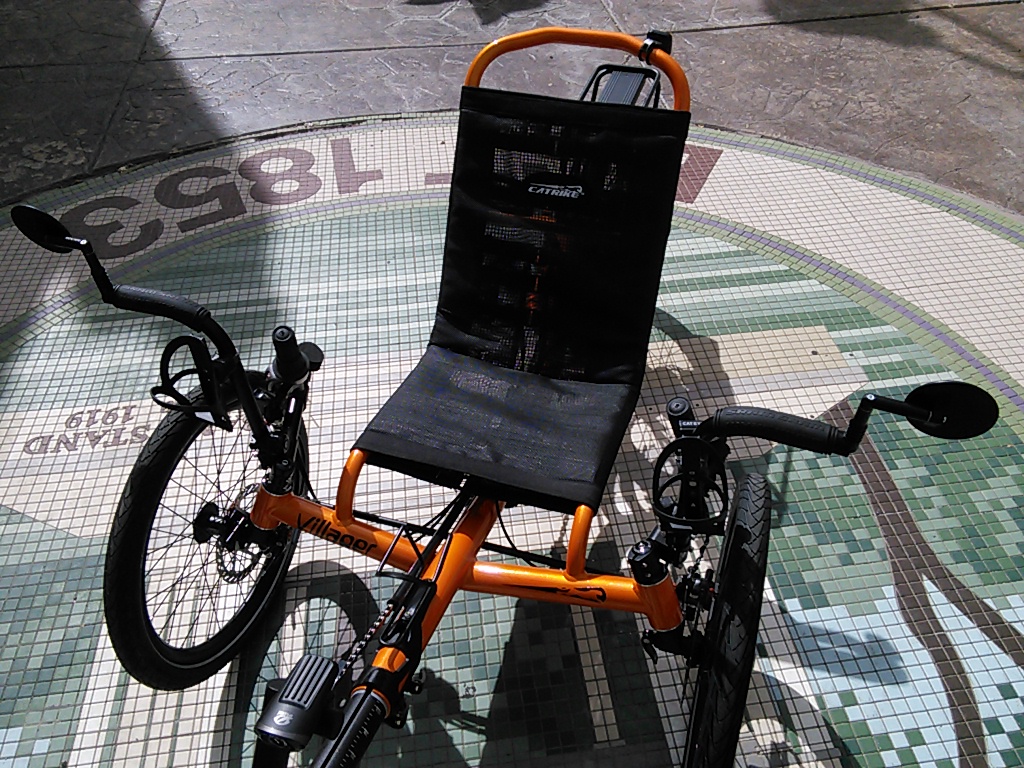 UTCustom EZ Entry Aids - These EZ Entry Aids are a beefed up version of our popular Super Mounts and include grips for grabbing. They make getting on and off of your trike a much easier task.

---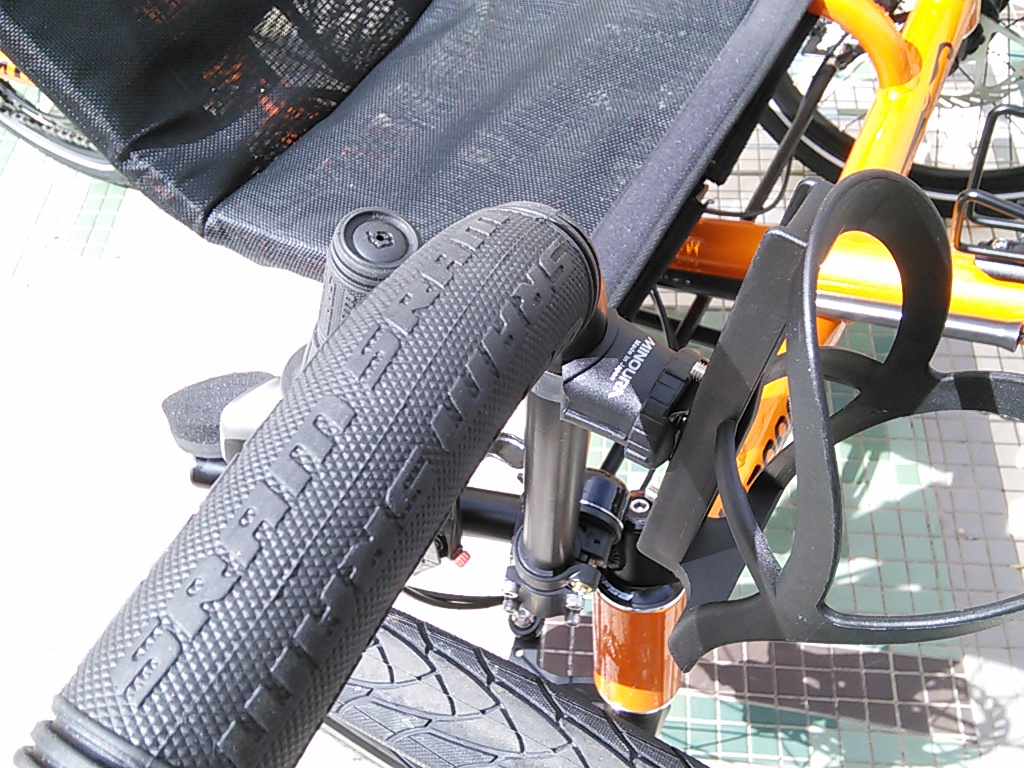 Minoura Clamp-On Water Bottle Cage Holder - Stainless Steel - We use these A LOT and all riders love them. They seem to be the bottle cage accessory that we go to when others won't work. They go quick so grab as many as you need! -Adjustable band fits on seatpost, handlebar or frame tube -Accomodates 22-35mm diameter range -Holder bracket made of rustproof Stainless Steel -Bracket is angle adjustable

---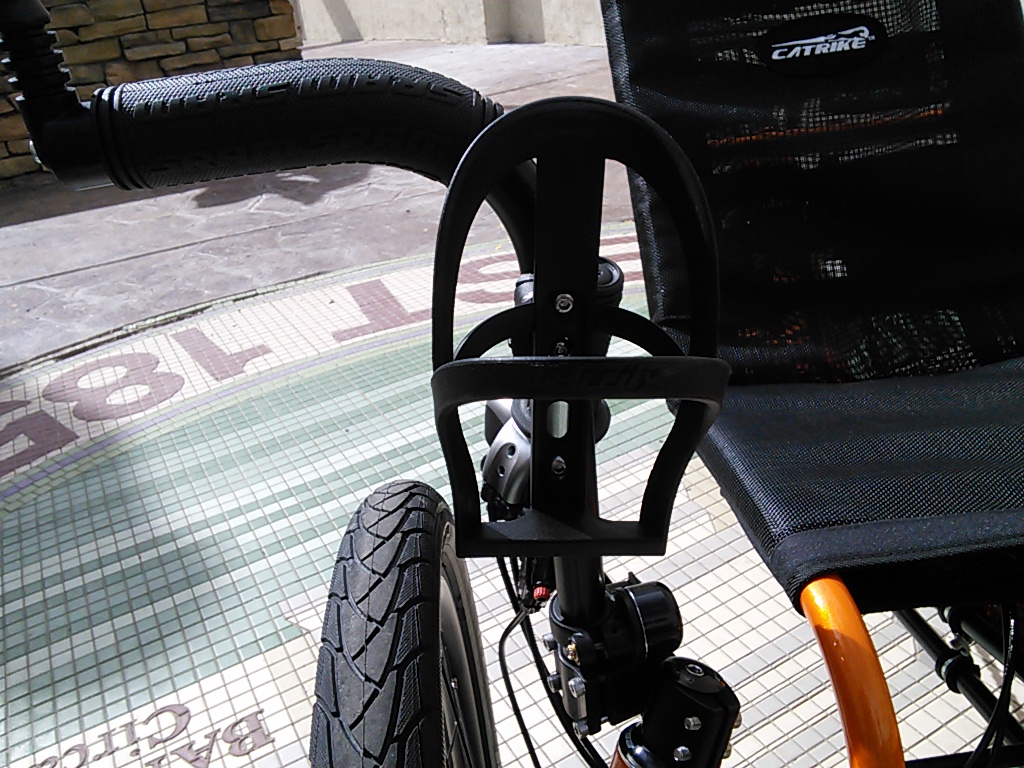 Velocity Bottle Trap Water Bottle Cage - Black - The Velocity water bottle cage is lighter than your average metal cage, and it's more effective in keeping your bottle with you. Featuring a more enclosed design, this cage is great for Recumbents that have a bad habit of throwing bottles out of standard cages.

---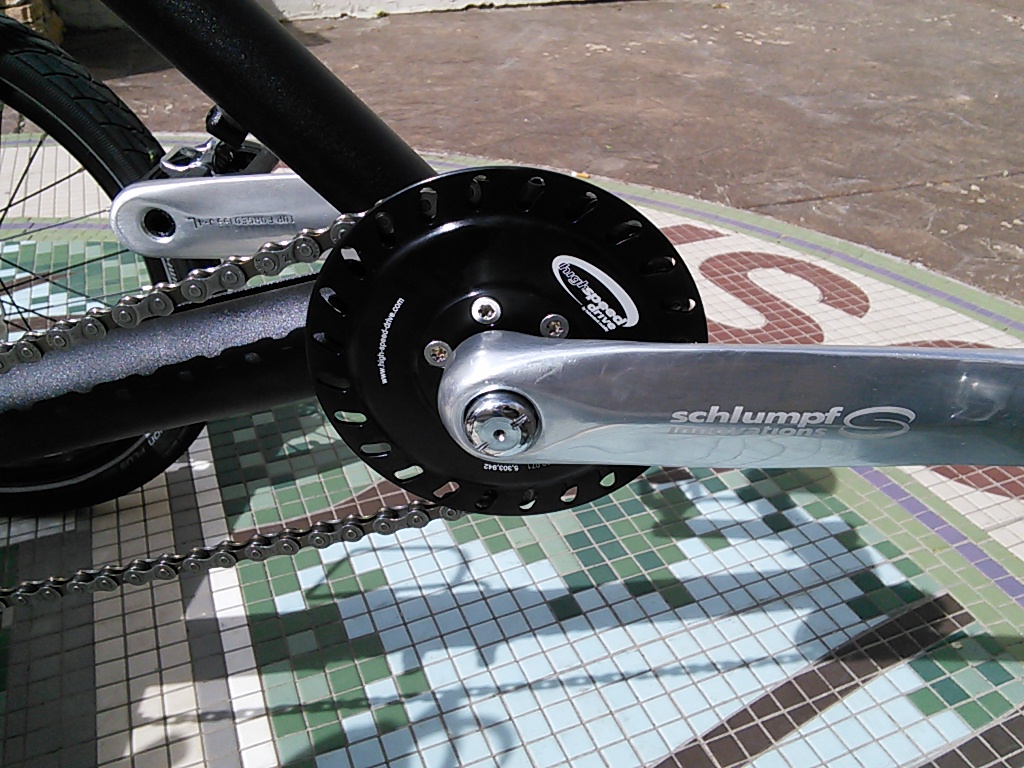 Schlumpf 34T/68 High Speed Drive w/170mm Cranks - The Schlumpf High Speed Drive is our favorite piece of cycling engineering. This planetary gear setup will give you higher high gears and lower low gears. If you have a trike with a 20in rear wheel the HSD will give you back the high end you are missing.

---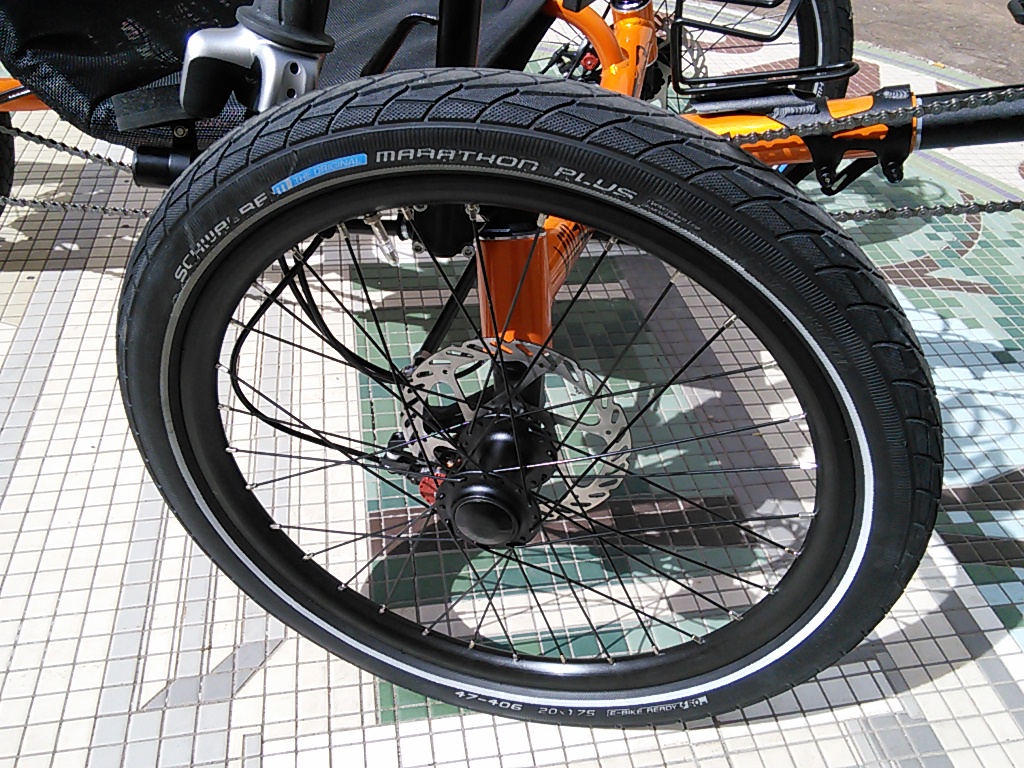 Schwalbe Marathon Plus 20x1.75 (47-406) HS440 Tire - The Marathon plus tire has a thick protective liner to keep foreign objects from reaching the tube. Schwalbe has a protection level 7 out of 7 for all Marathon Plus tires. This is our most popular tire by far because it's affordable and they will outlast any tire out there. You'll be surprised at how smooth and quiet they roll. -WIRE BEAD -PSI: 50-70

---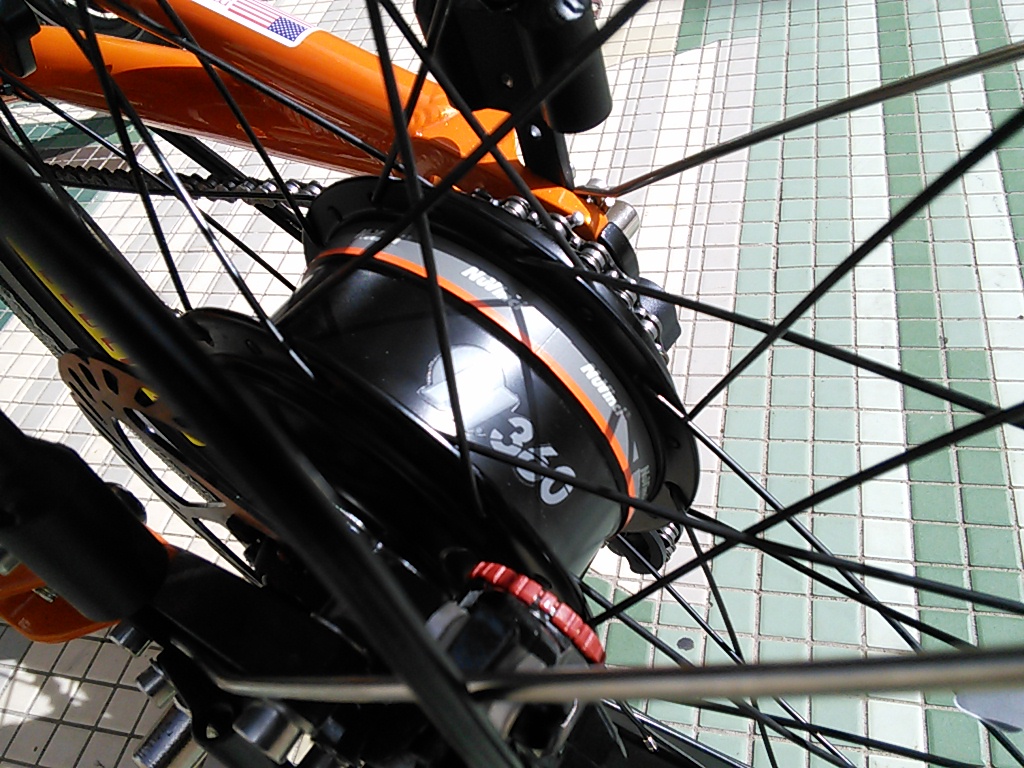 NuVinci N360 Wheel Drivetrain Transmission with Tensioner and Chain - The Nuvinci N360 is so smooth because it has no gears. This Constantly Variable Planetary Transmission uses ball bearings to achieve a 360% gear range. Setup includes Origin8 Tensioner and drive sprocket

---
---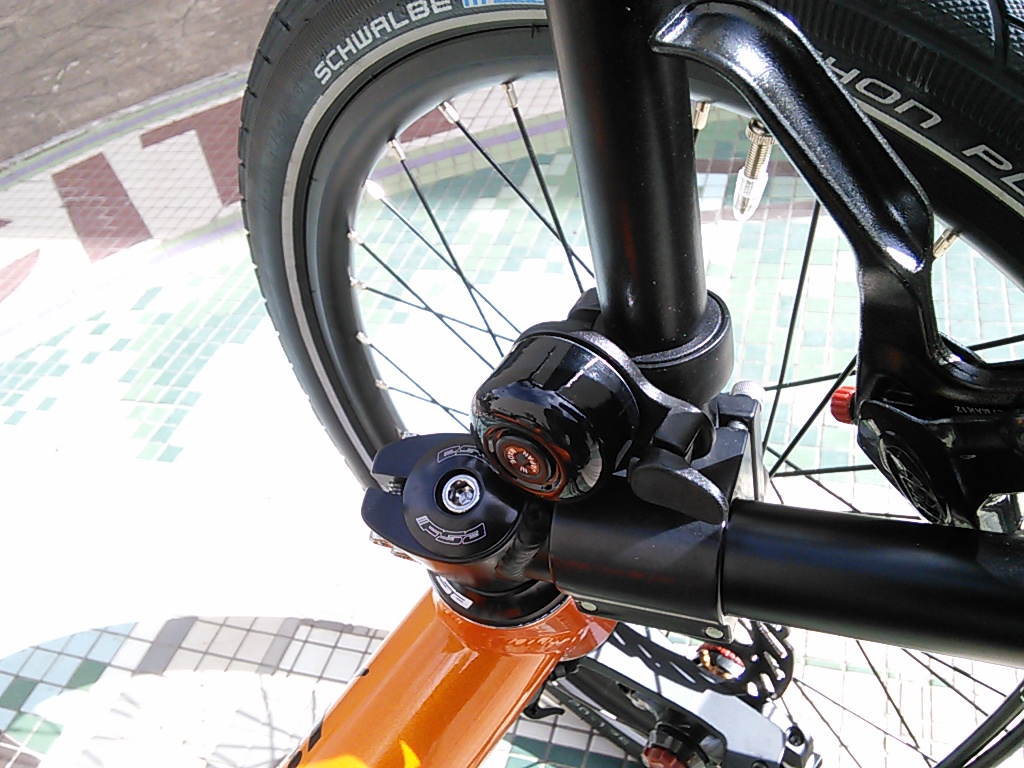 Incredibell Original Bell - Black - The Original features the pivoting dinger and dual-size clamp. -Fits handlebars with 21.7mm - 26mm (.86" - 1.02") outside diameters -Dome Diameter: 33mm (1.3")

---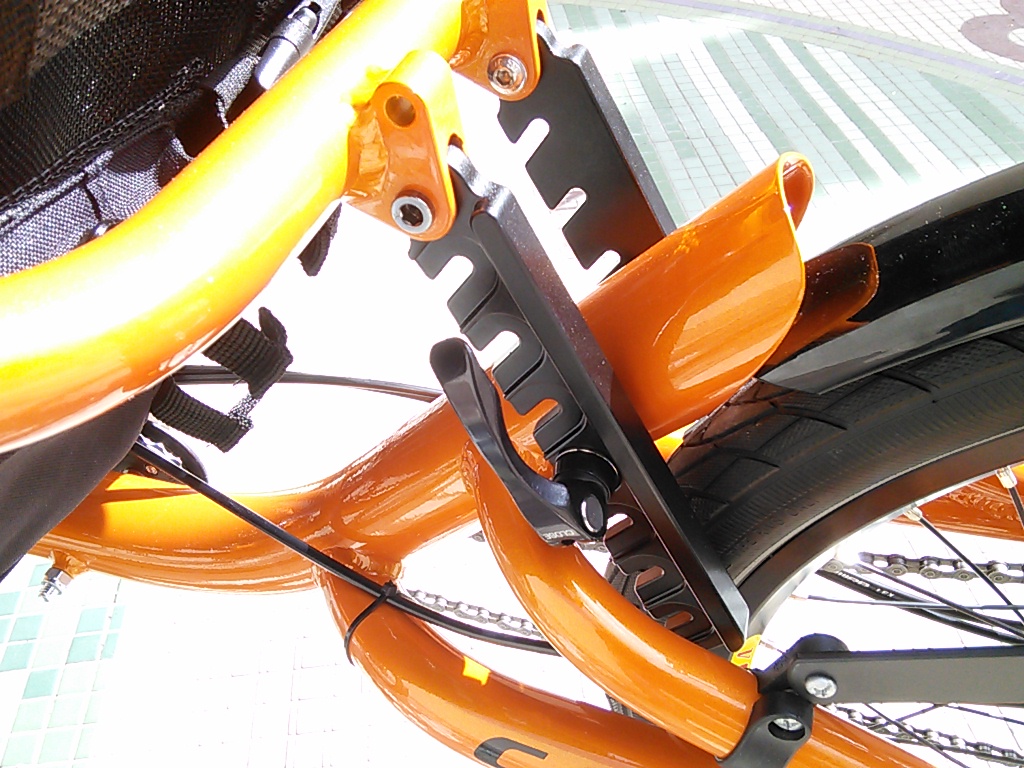 UTCustom Catrike Seat Extensions - We have had so many people tell us that they wish their Catrike seat could go more upright. Well, now you can! Our seat extensions let you adjust the seat back to a nearly vertical position. Hey, it's your trike right? You gotta be comfortable! And, yes, they are sold as a pair since you need both sides it would make no sense to sell just the right side (or just the left). Fit's all Catrikes, except Dumont.

---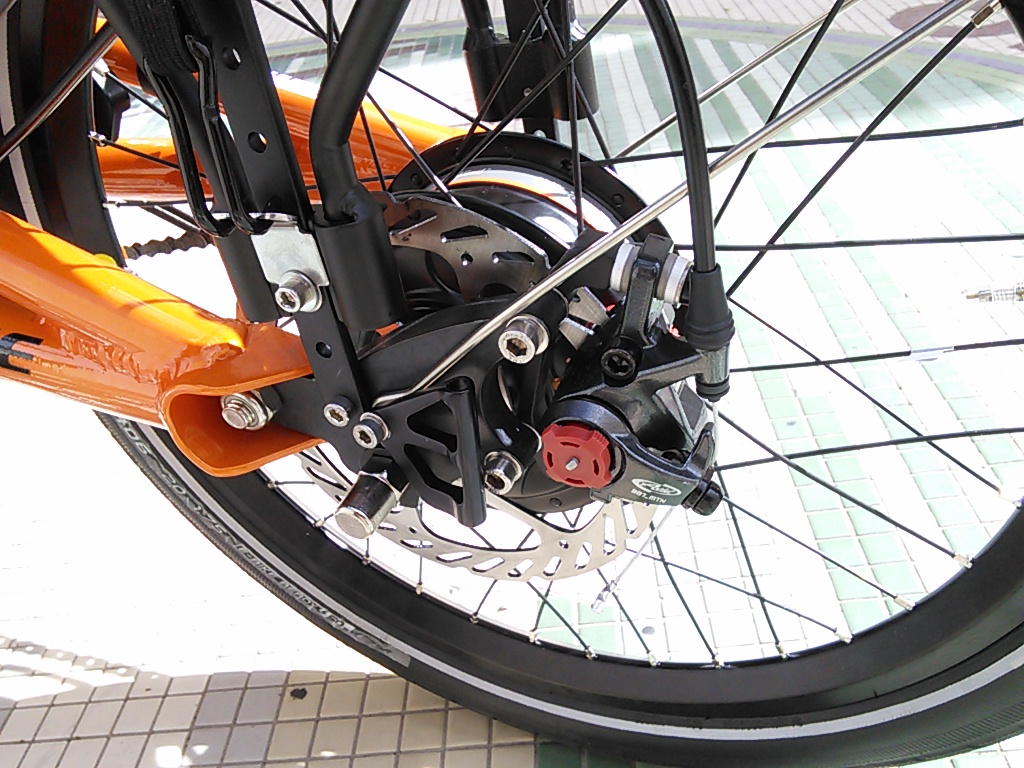 Avid BB7 Rear Disc Parking Brake Upgrade Kit - Friction Lever - Complete kit to allow the addition of a rear parking brake. Includes an Avid BB7 mechanical disc brake and rotor, parking brake lever for fitting on the handle bar and a cable. The rear hub must be disc brake compatible and ready to take the rotor supplied in the kit.

---
---

CatEye Velo 7 Wired Computer - The newly designed Velo 7 is CatEye's entry level 7 function computer. The larger screen is even easier to read and set up is made simple with pre-programmed tire sizes. Features: Wired. Current/Max/Average Speed. Distance. Clock. Pace Arrow. Auto Power Saving. Auto Start/Stop. Battery CR2032.

---
---
---