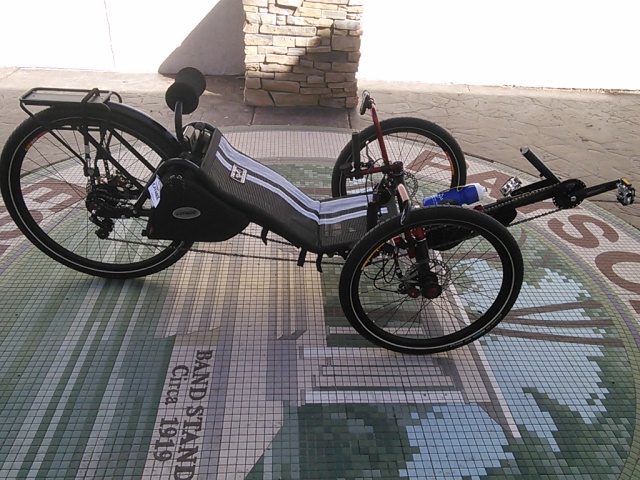 ---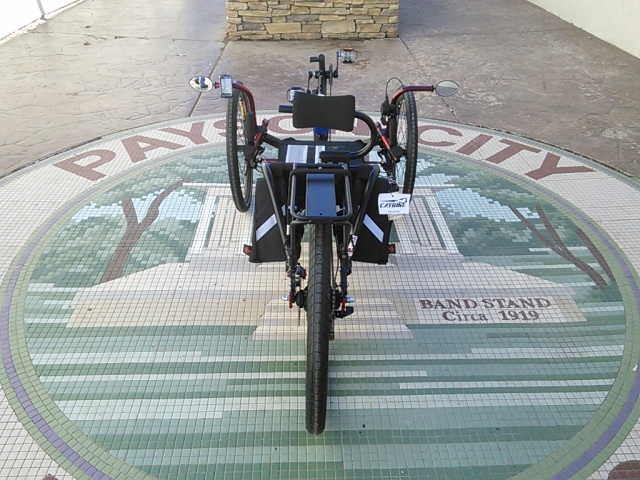 ---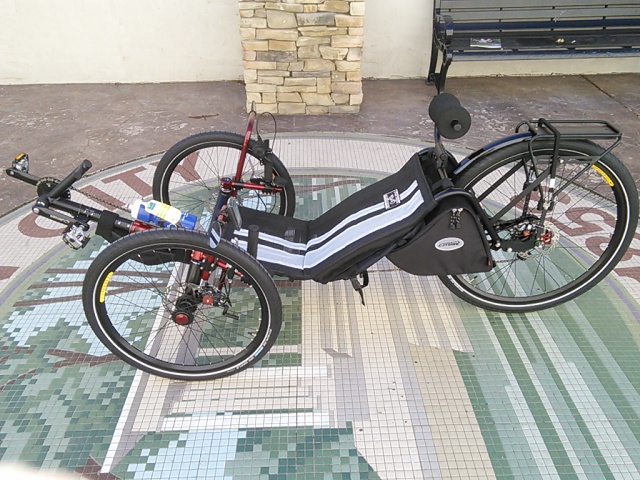 ---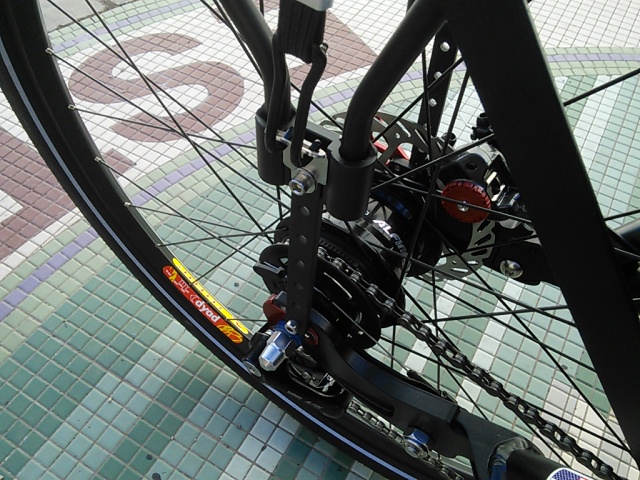 Wheel Kit - 700c - Shimano Alfine 11 w/Trigger Shifter on Velocity Dyad rim - Custom wheel built with Shimano Alfine 11-speed hub and Velocity Dyad 700 rim. Hub and Rim are black. Spokes are silver. Kit includes shifter, cables, small parts, cog. All you need is a tire and tube.

---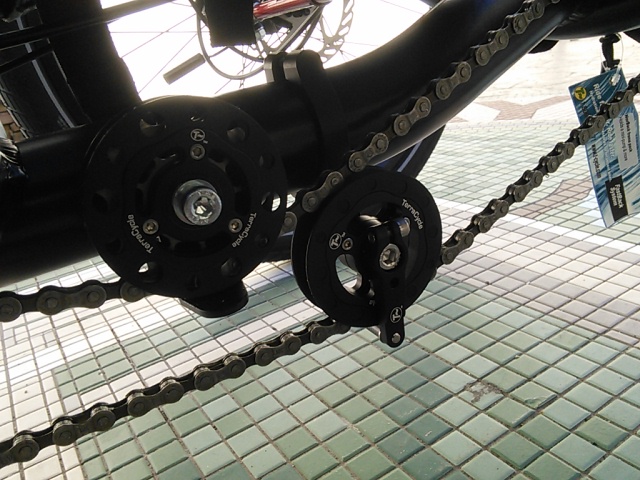 Catrike Clamp On Elite Return Idler Kit by TerraCycle - Terracycle Clamp on idler mount is composed of a Return idler, Single sided clamp on chain keeper, and custom stainless bolt. This kit is for Catrike Riders who wish to eliminate all of their return side chain tube by running the chain path through an additional idler. The kit can be mounted either in front of or behind the trikes cross arm depending on how where the boom is set for length.

---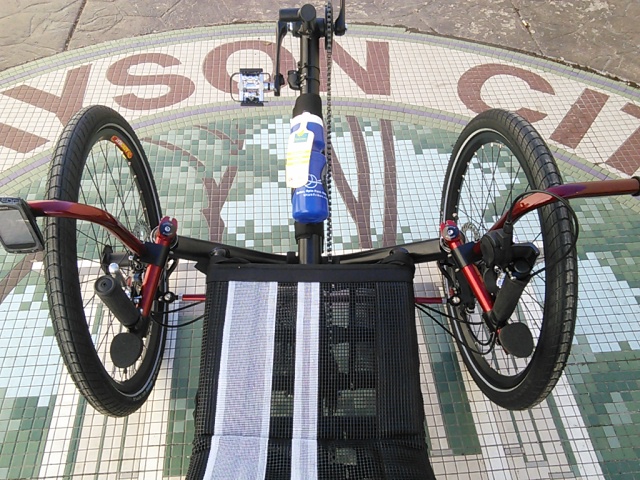 UTCustom Super Mounts (pair) - Black Anodized Clamp - Our Super Mounts get your mirrors out where they are the most useful. Our custom clamp allows the mounting bar to be positioned anywhere along the handlebar and adjust the angle. Works especially well with the larger tires found on our Catrike Annihilators and KMX K90 models.

---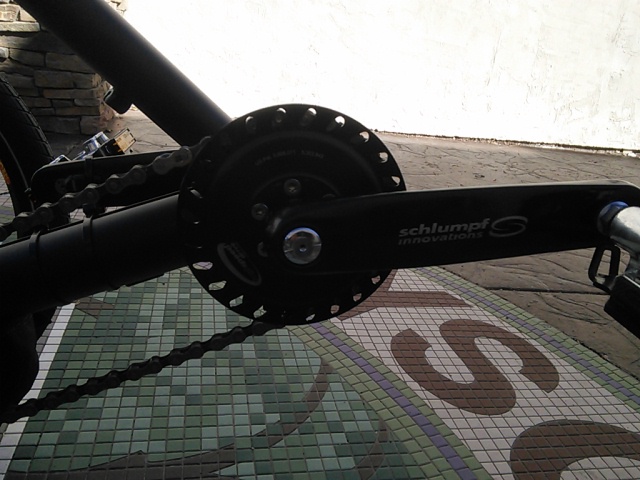 Schlumpf High Speed Drive (Basic model without chainring, trouser guard, crankarms, etc) - This is the core HSD. Can be combined with crank arms and chainring to make a complete kit. Comes with bolts and buttons.

---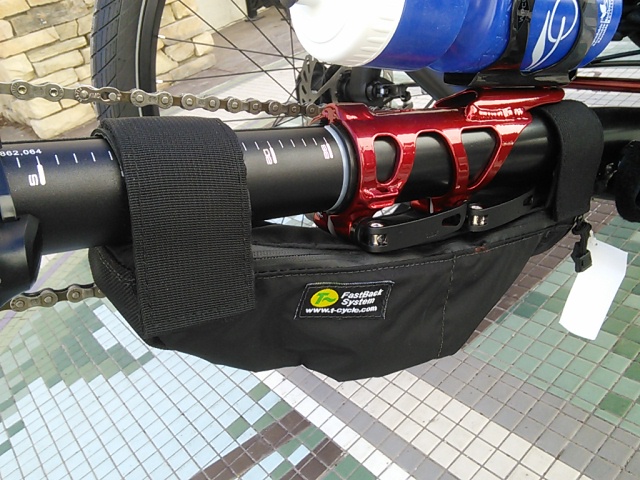 FastBack NorBack Frame Pack - Inspired by Texas cycling legend Cletus Lee who provided the idea, and named to honor our head seamstress extraordinaire, the NorBack is a tool pack and more. Inside, a big grippy holder secures a Topeak Morph or other mini-pump, with room for tools, arm warmers, or even a light jacket.

---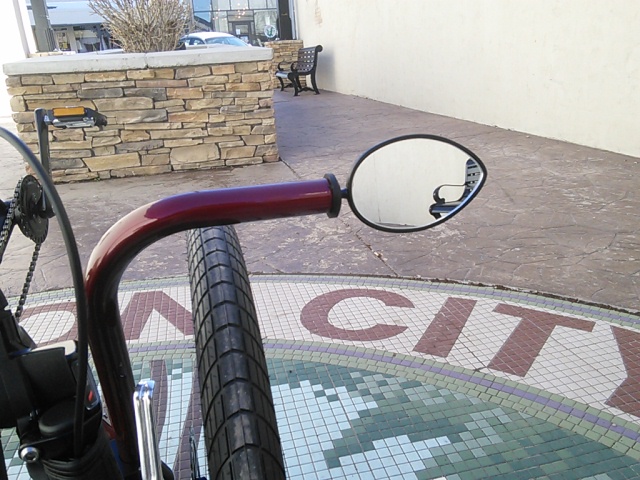 CycleAware Wingman Bar-end Mirror - Black - Perfect for any trike with horizontal handlebars or our Catrike Super Mounts. Adjustable and stable. Easy on/off. Not recommended for Catrike mirror mounts.

---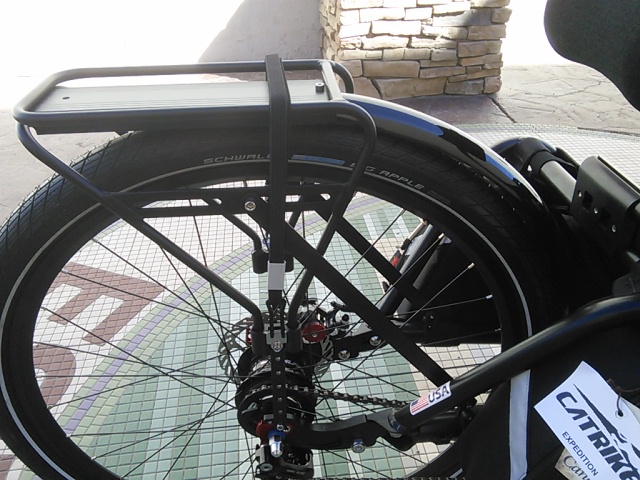 Utah Trikes Rack with Integrated Fender for Annihilator - Our adjustable rack fits the Annihilator perfectly. With this option we mount the fender directly to the rack to eliminate the traditional wire stays. This makes the fender much more rigid and secure and keeps the rack height as low as possible.

---
---
---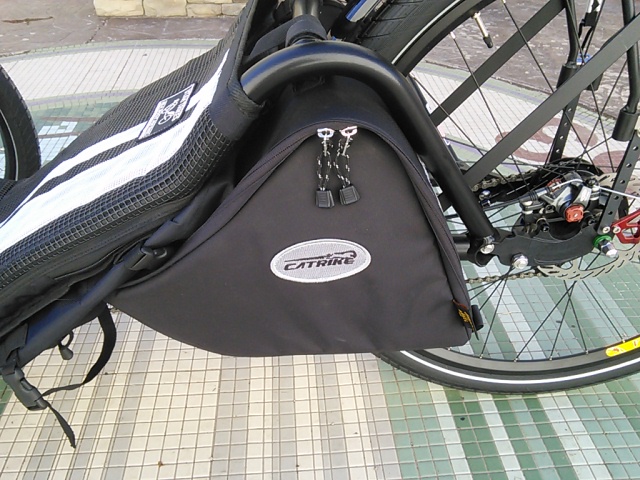 Catrike Arkel Bags (pair) - Expedition/Road/Speed - The Arkel bags are custom made to fit in the area under the rear of the seat. Easy access allows you to get quickly to what you need. Carry all those gadgets that you need for the road. This version will fit the Expedition and any pre-2012 Road and Speed models.

---
---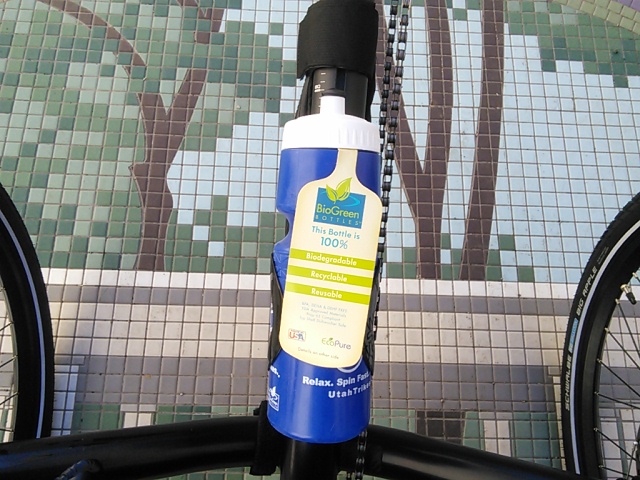 Utah Trikes Water Bottle - Blue - Utah Trikes BPA-free water bottle. Reusable. Recyclable. 28 oz. of hydration. Fits standard bottle cages

---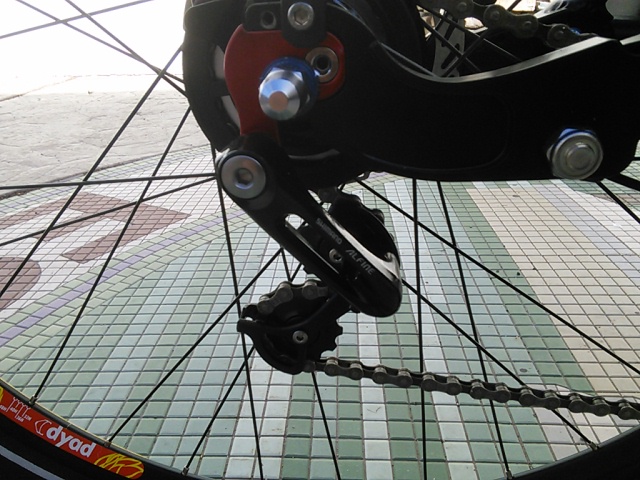 Shimano Alfine CT-S500 Chain Tensioner - Black - Finally an affordable high-quality tensioner that allows you to use your triple cranks with an internal hub in the rear. The Alfine tensioner can take up enough chain for even a 56-24 crankset. -Not for use with coaster brake or fixed gear hubs -20 tooth max rear sprocket -16 tooth chainwrap capacity -41.8mm chainline -Uses washers on the mounting bolt for 5mm of chainline adjustability -CT-S500 Alfine Chain Tensioner

---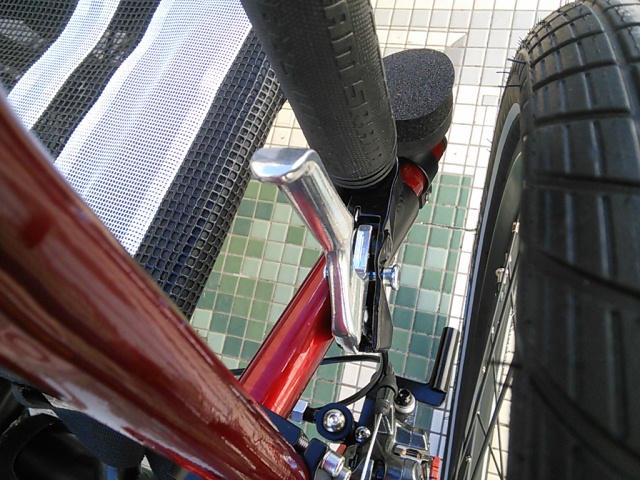 Sunlite Single Locking Brake Lever - Don't underestimate the locking brake levers. It keeps your trike from rolling away and keeps it steady as you get on and off. Please specify if you want a left or right side

---