This 2010 ICE Adventure has been customized with a 700 rear wheel, a Schlumpf High Speed Drive, and various other upgrades.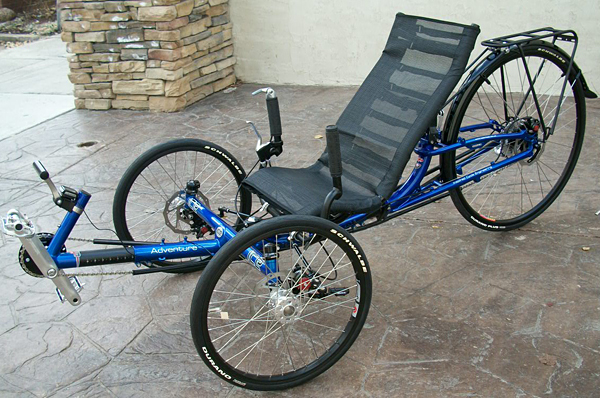 2010 ICE Adventure Features
The new 2010 ICE Adventure has many different options to upgrade to. You can have a frame with no suspension, rear suspension, or full suspension. You also have the choice of having a rigid frame with a 26" rear wheel. The new ICE trikes also have Compact Flat Twist folding, which makes transporting and storing their trikes very easy.
---
Rear Wheel
This trike originally came with a 26" rear wheel, but has been upgraded to a 700c wheel. This trike also features a rear rack and a rear fender.
---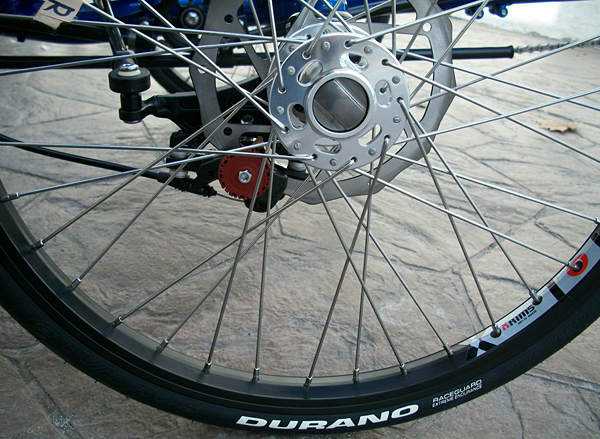 Tires
The tires on this trike have been upgraded to Schwalbe Durano Racing tires to make this trike super fast.
---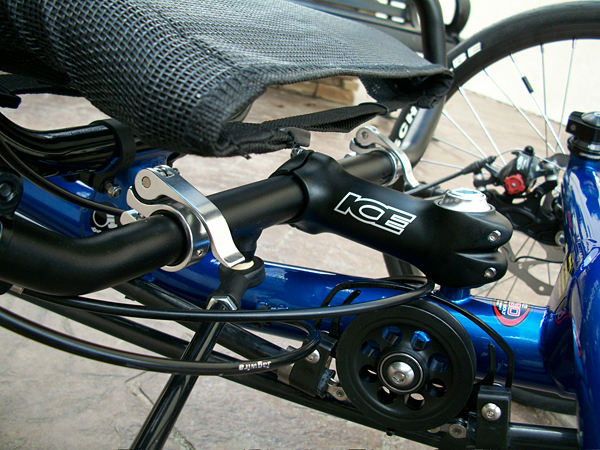 Handlebars
The handlebars on the new ICE's can be adjusted very easily by use of the quick releases.
---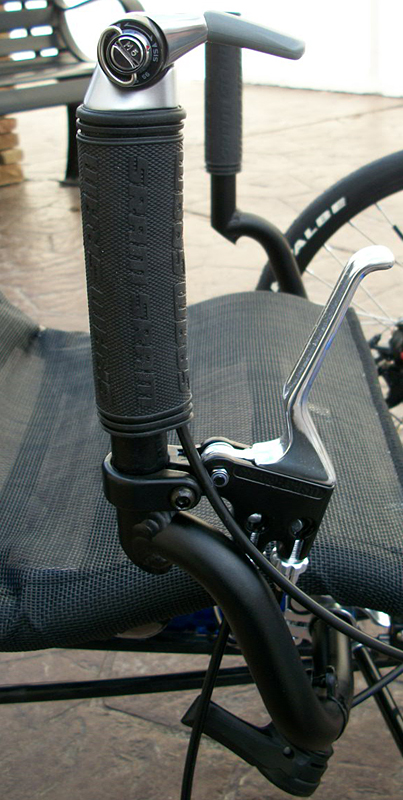 Shifter
The owner wanted a bar end shifter for the rear cassette. He also wanted a dual brake lever for easy braking.
---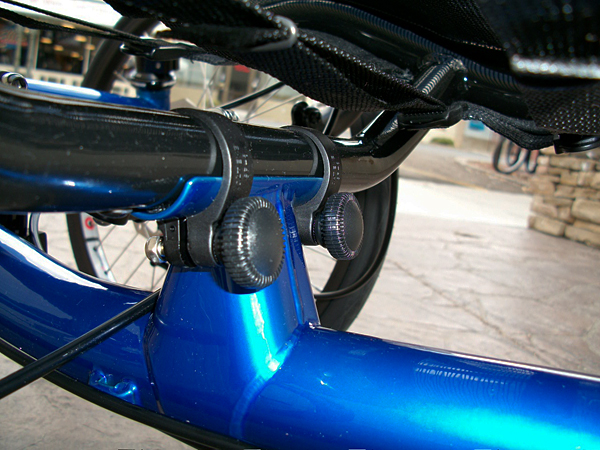 Seat
The new quick release bolts on the seat make it really easy to take the seat off the trike.
---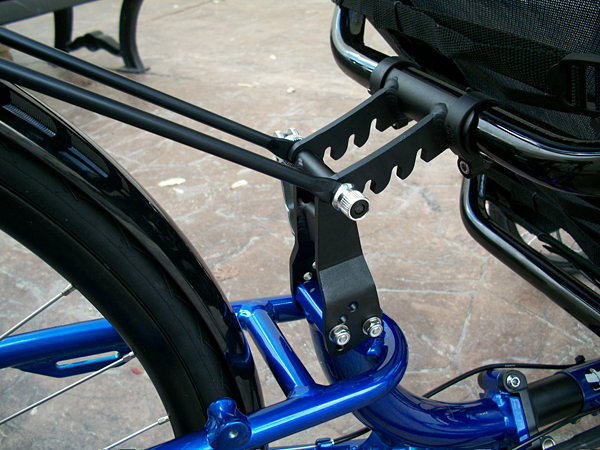 Seat - Rear Quick Release
---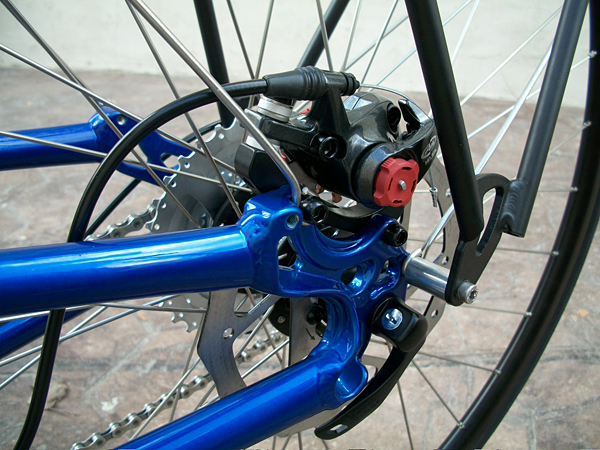 Rear Brake
This trike has been upgraded with an Avid BB7 parking brake in the rear.
---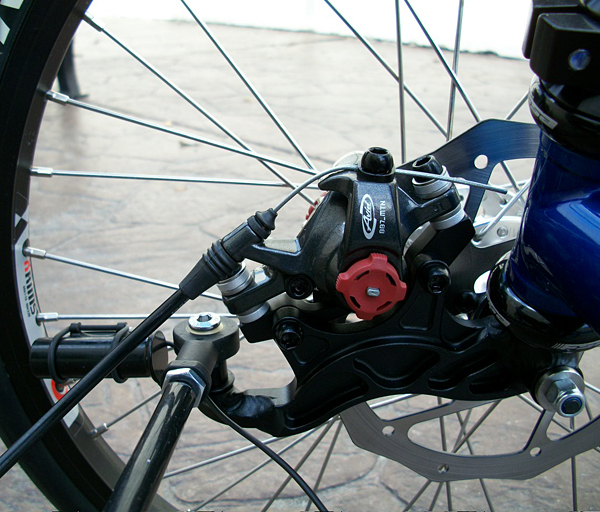 Brakes
The brakes on this trike have been upgraded to Avid BB7 Mechanical Disc Brakes for optimum stopping power.
---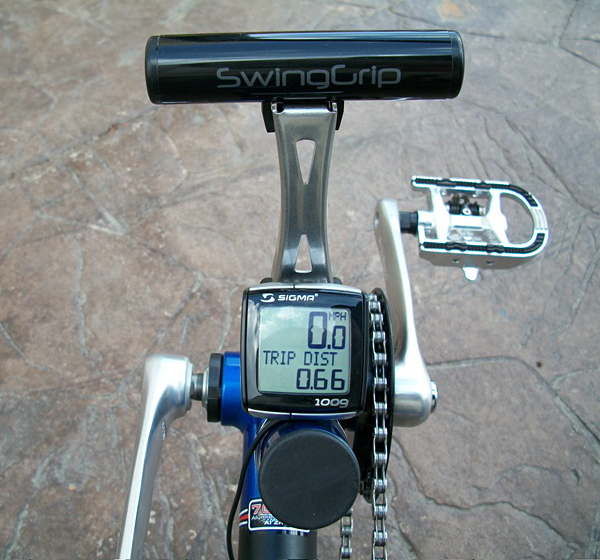 Accessories
This trike has a Swing Grip and a Sigma Cycling Computer installed.
---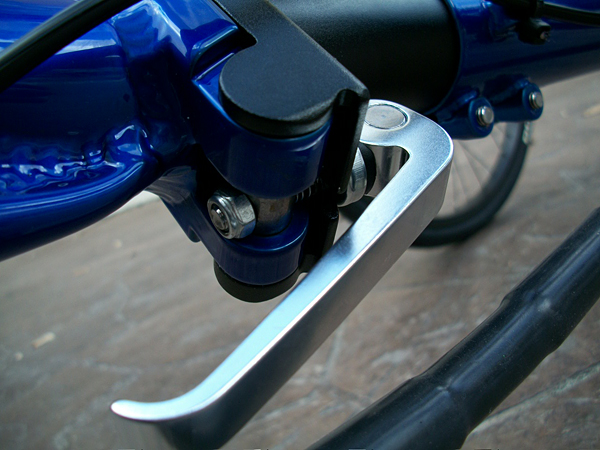 Hinge
The hinge on the ICE trikes is really easy to use, which makes folding the trike really easy!
---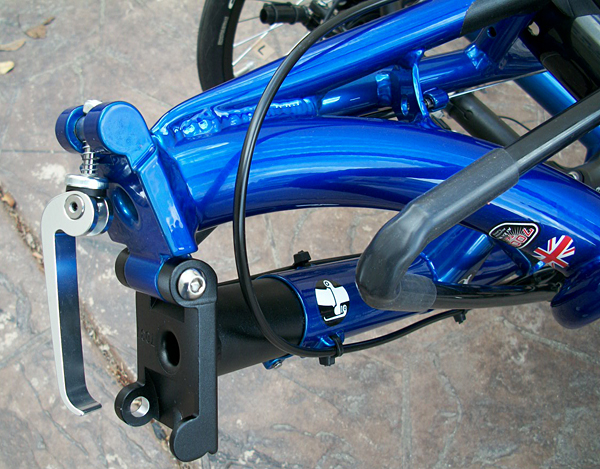 Hinge
The quick release on the hinge allows you to fold the trike down in less than 30 seconds.
---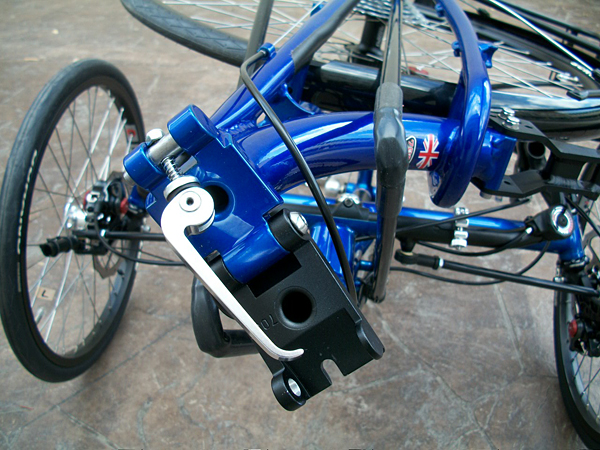 Hinge
---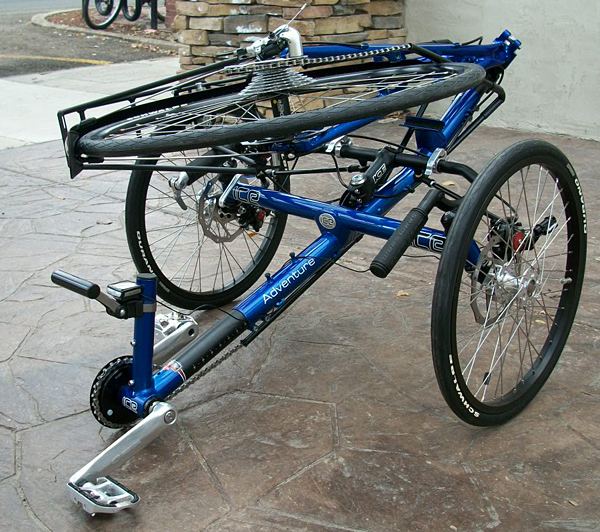 CFT
ICE's Compact Flat Twist allows the trike to fold down as small as possible with the rear wheel still attached.
---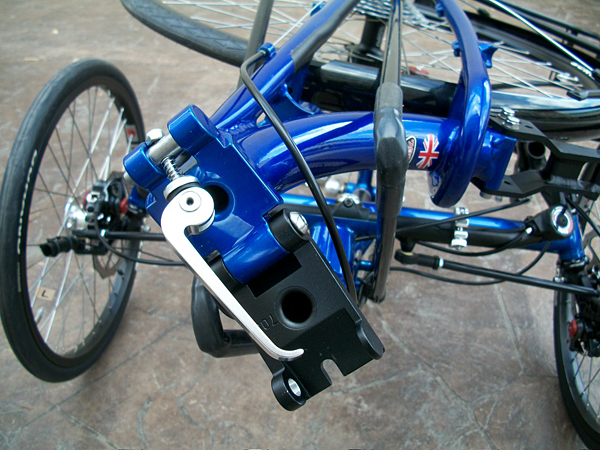 Chain Tubes
The chain tubes have strong rubber couplings in them to allow the trike to fold with the chain tubes and chain still attached.
---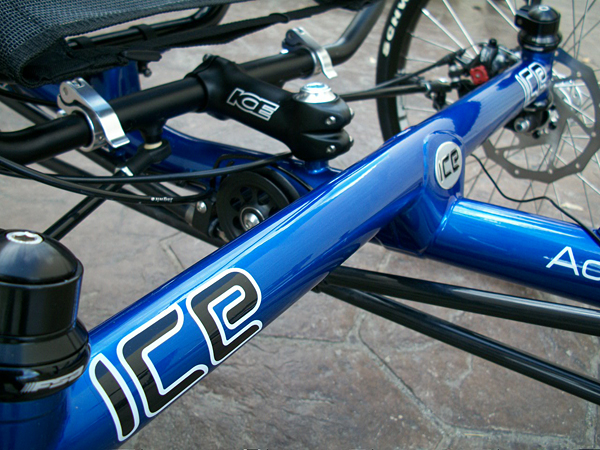 ---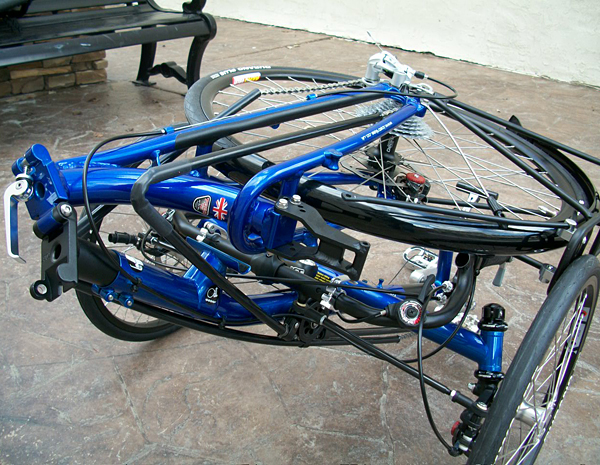 ---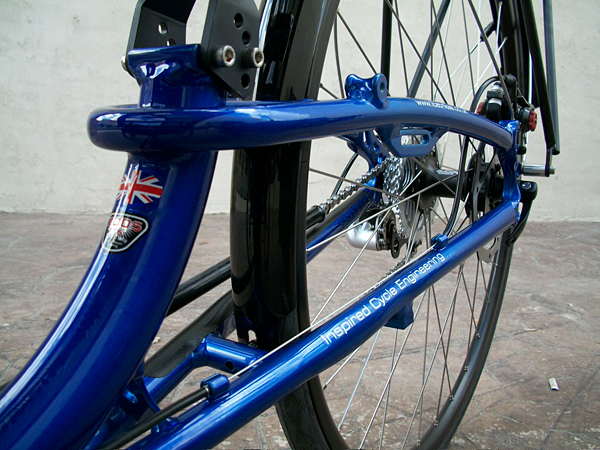 ---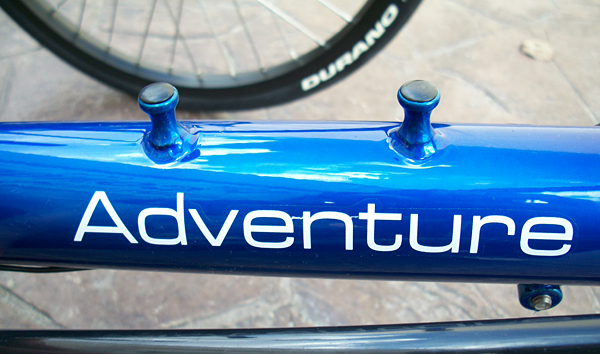 ---