This bike will be your best friend on the road. Built for comfort while you ride, it is ready for the long haul, and so are you! With rear suspension, schwalbe tires, and SRAM gearing you will have a smooth ride no matter the terain.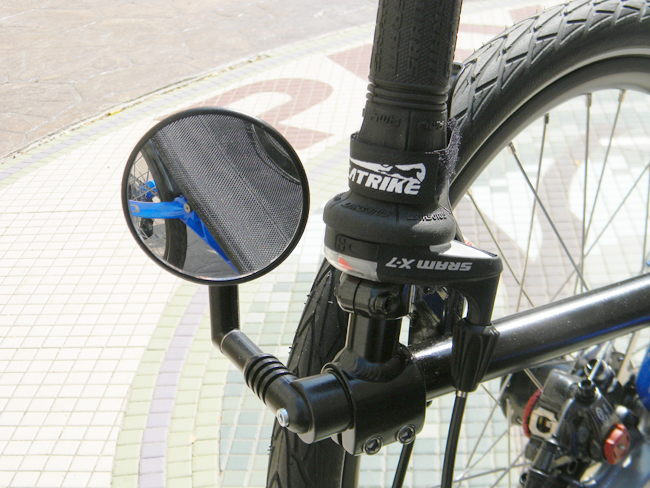 SRAM X-7 Gear Shift
The SRAM X-7 Gear shift works great with the SRAM rear derailleur providing smooth shifting.
---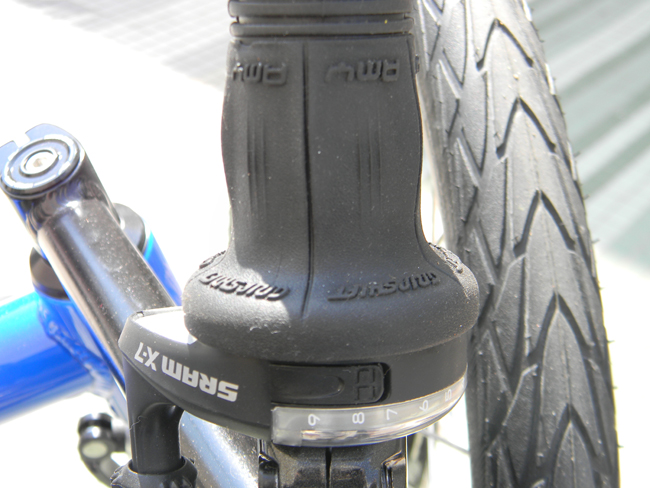 ---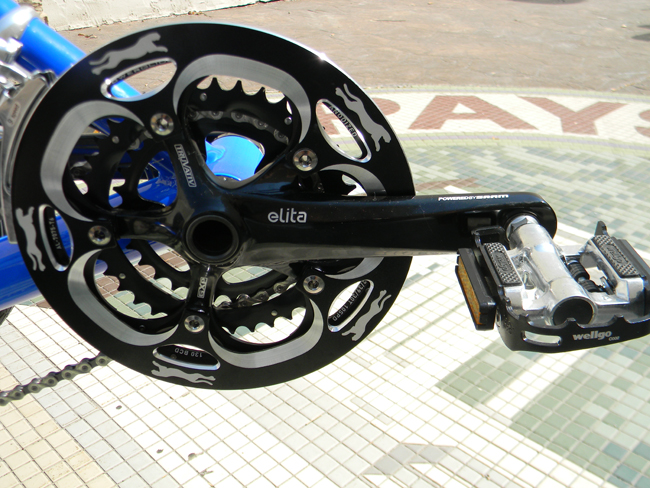 Truvativ Elita EXO
This crankset is very popular and provides quick shifting between gears.
---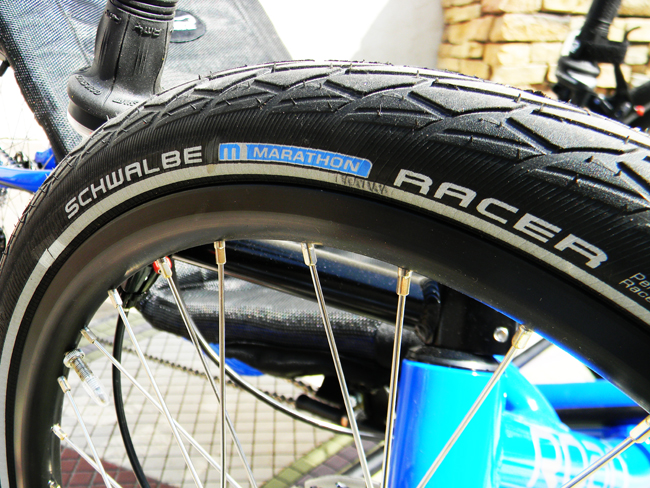 The Marathons have a Kevlar lining for puncture resistance and an excellent tread pattern.
---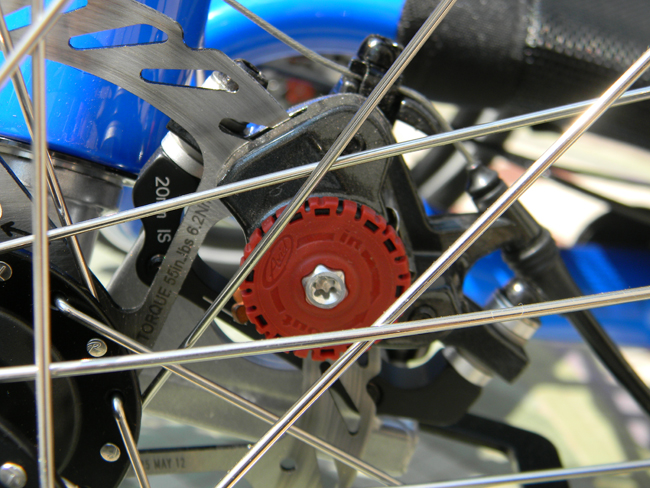 Super high quality disk brakes
---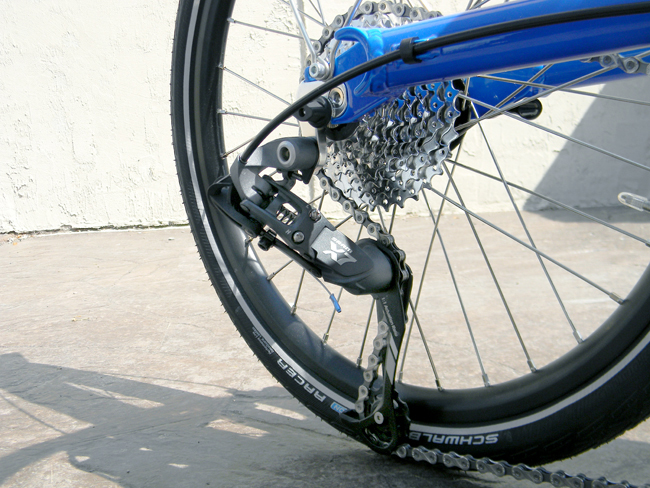 ---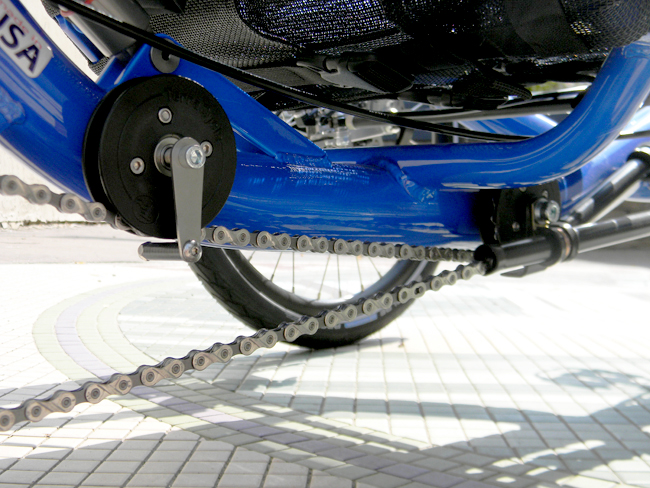 TerraCycle Idlers
These new idlers are lighter, tougher, and even better looking than ever.
---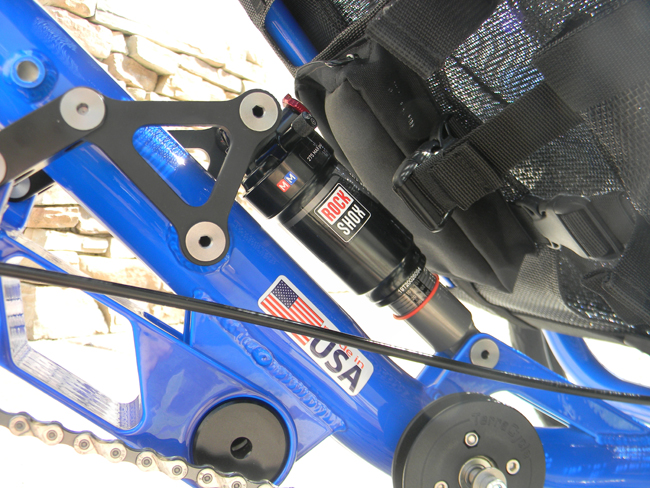 Rear Suspension
Ride like a champ! The rear suspention on the Catrike Road ensures a more comfortable ride no matter where you decide to take this trike.
---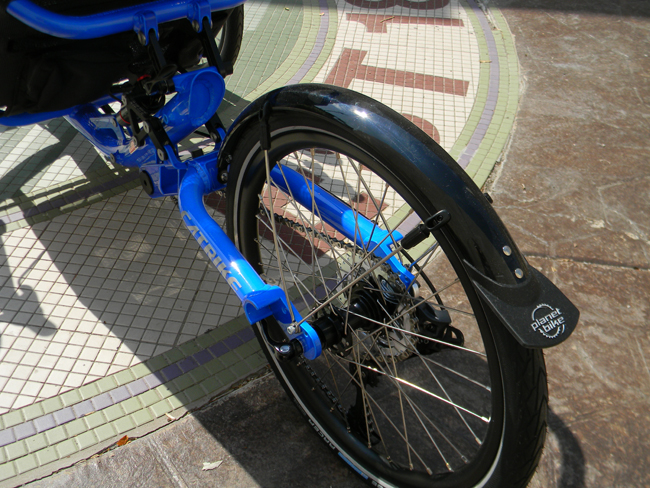 Rear Fender
Keeps you and your bike clean. Keeps water, mud, rocks, and more off of you and your bike.
---