This dynamic duo is ready to hit the trails in style. Both are fully motorized to tackle the toughest of spots, and so you can just kick back and enjoy the scenery after a long ride. These Catrike Villagers also have everything you need for long travel, in addition to the motors they also come with extra storage compartments for supplies and lots of safety features to make sure that this couple stays safe no matter how far away they go. Watch out, with these new toys they might not want to come back home!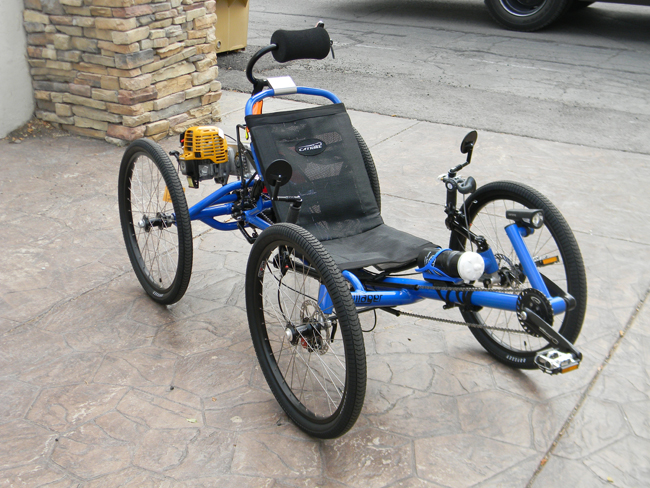 ---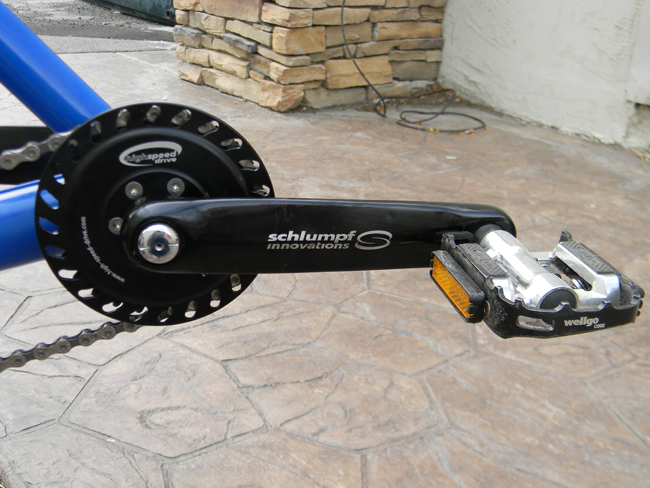 We equipped these Villagers with our favorite gearing combination. The Schlumpf High Speed Drive up front and the Shimano Alfine transmission in the rear.
---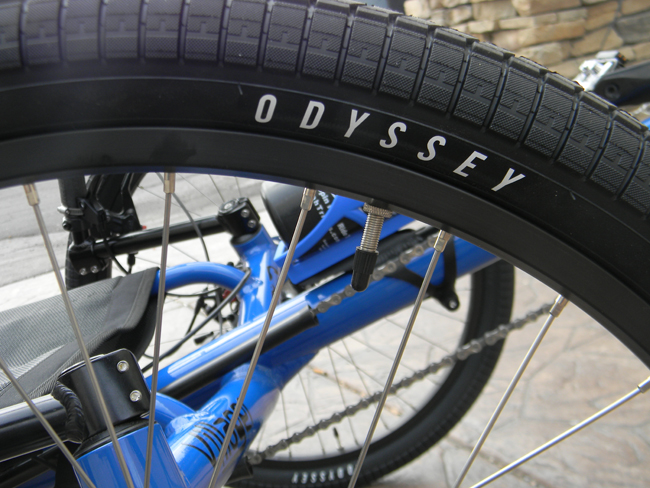 ---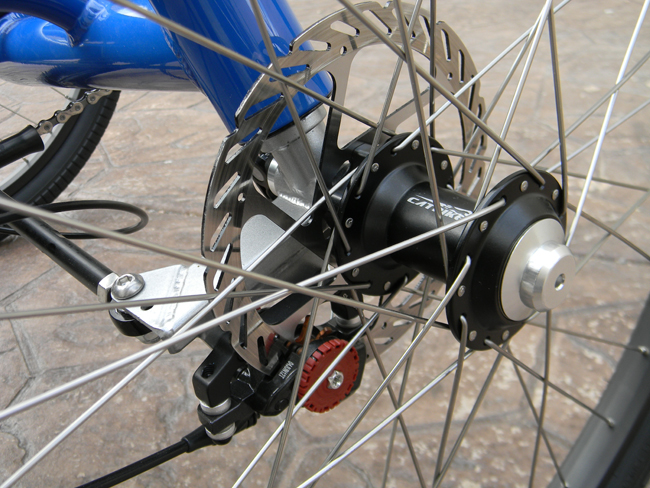 Cleansweep G2 Rotor
This brake rotor combination gives this trike a lot of stopping power. The BB7 brakes are super adjustable to always perform at optimal conditions, while the Cleansweep rotor provides a lot of ventalation on your brake pads.
---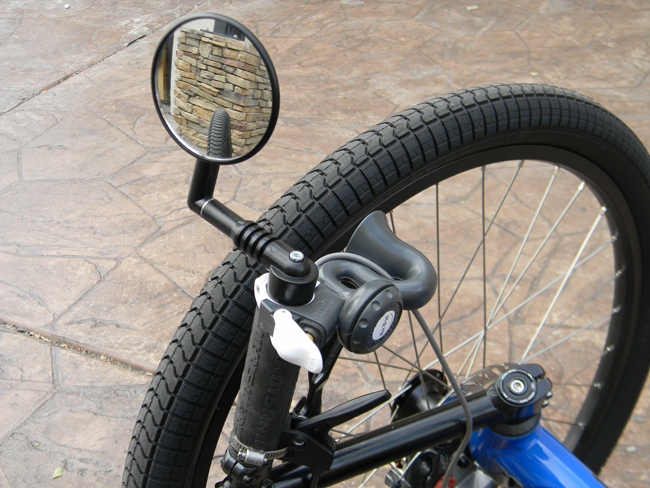 Safety First!
Standard with the Mirrycle Mirror you wll always be aware of your surroundings by knowing what is going on behind you.
The AirZound horn will make sure you're heard heading down the trail and around town.

---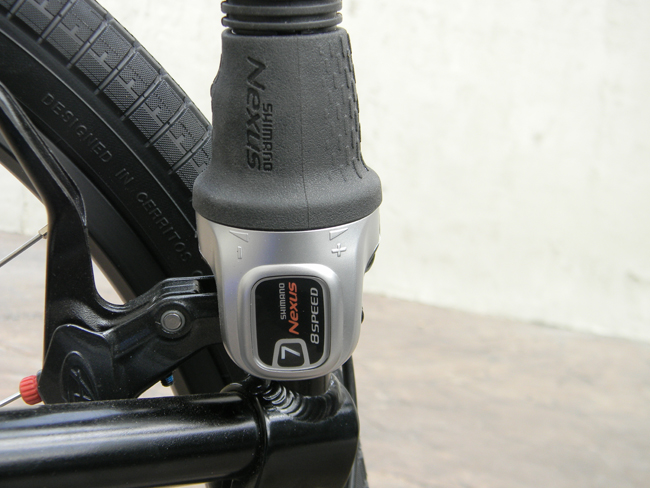 ---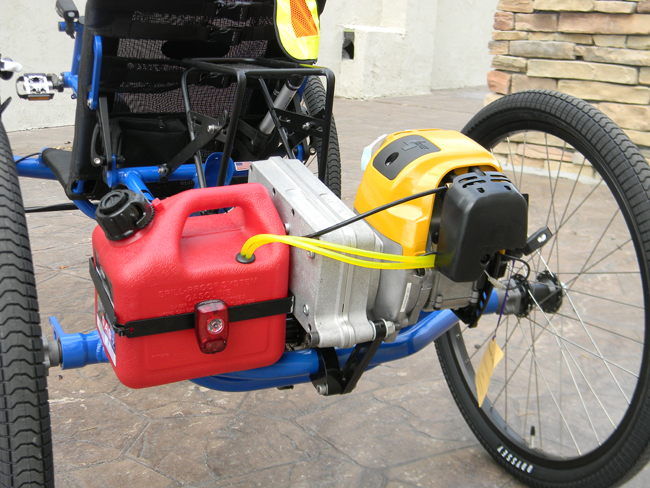 ---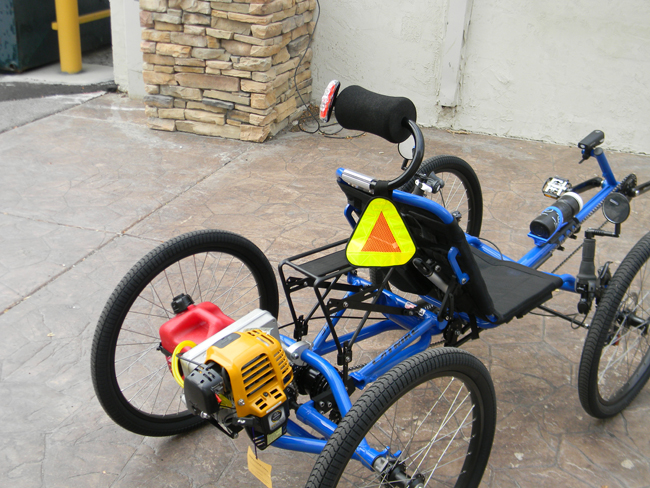 Be Seen From Behind
On the rear of the bike we've not only attached a Reflective Yield Symbol to increase visibility, but we've also put Cateye 5 LED Tail lights on the headrest and Planet Bike Super Flash LED Light on the gas can.
---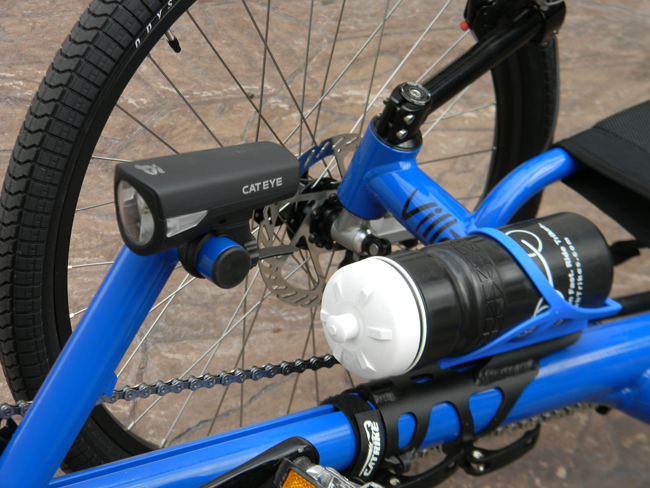 We've also put the Cateye EL-340 Head Light on the front of the bike. this is a new headlight with 1000 candle power and up to 100 hours of running time.
---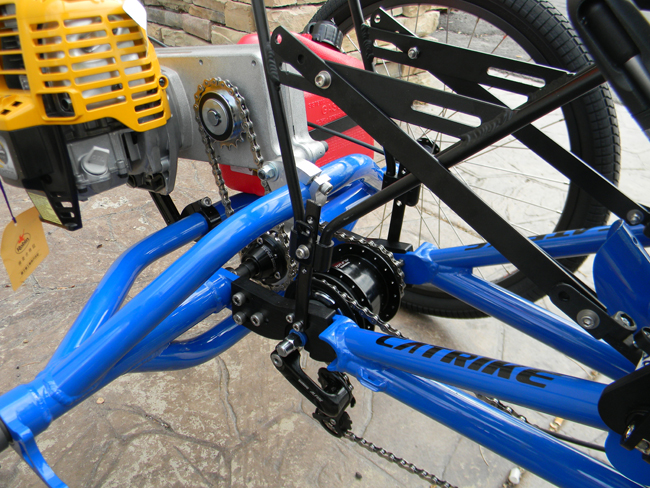 ---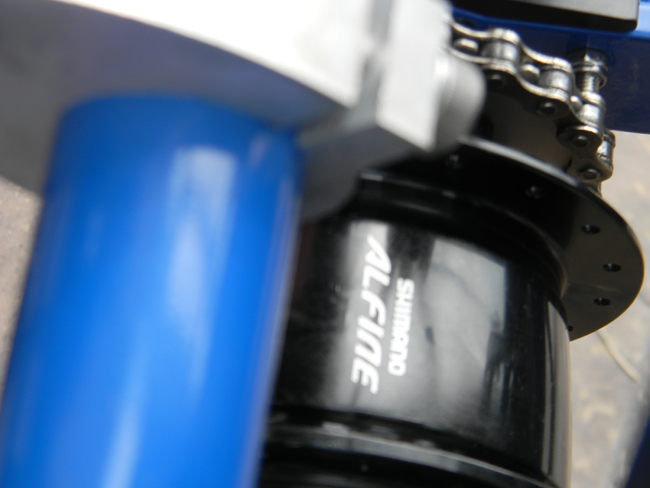 The Shimano Alfine transmition makes shifting a breeze, you won't even feel it.
---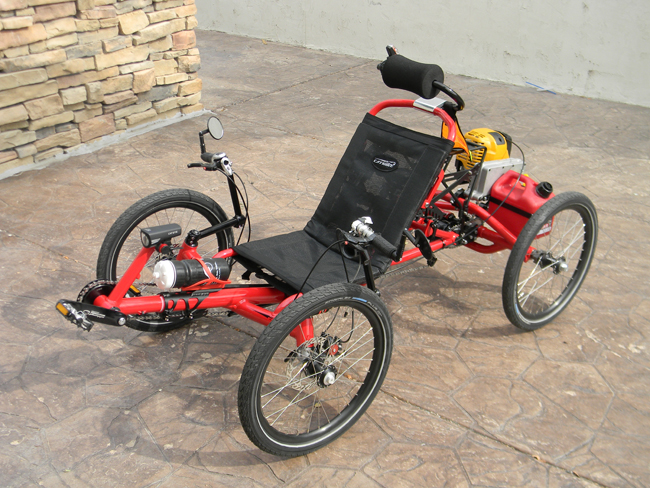 ---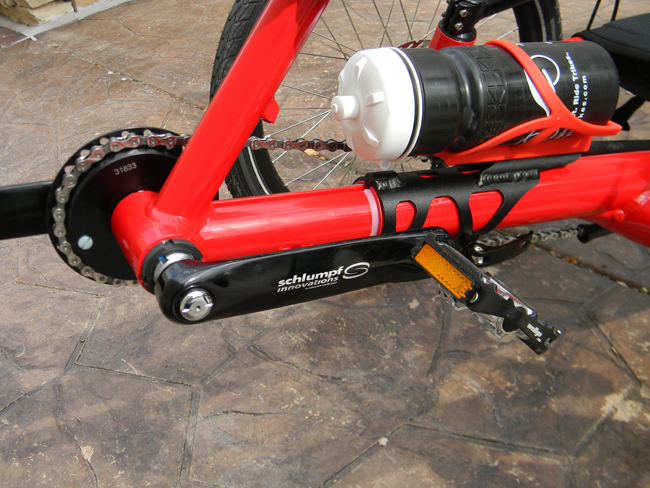 Schlumpf in the front, Shimano in the back!
This combination gives you the best gearing combination for a smooth ride.
---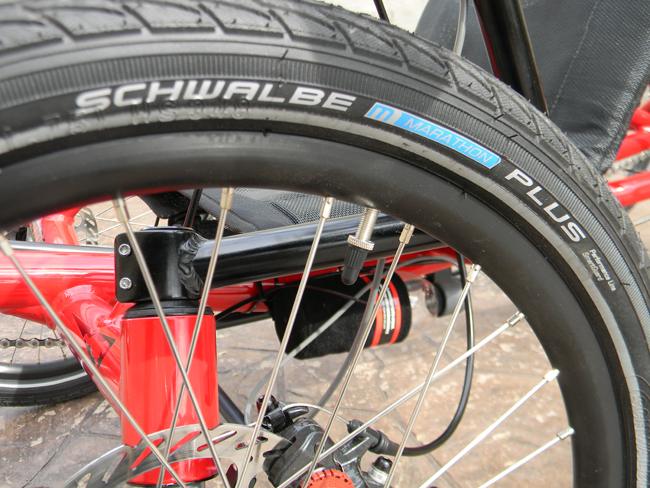 Marathon Tires have a Kevlar lining for puncture resistance. High quality for lower maintanance.
---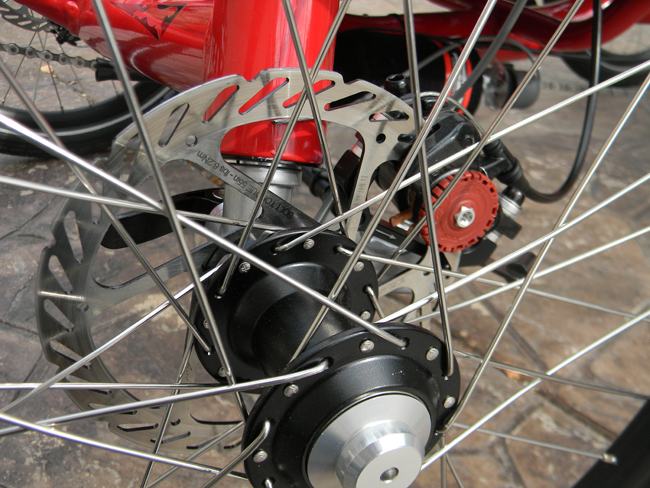 BB7 Brakes and Cleansweep G2 Rotor
Stopping power when you need it most with our best brake-rotor combination.
---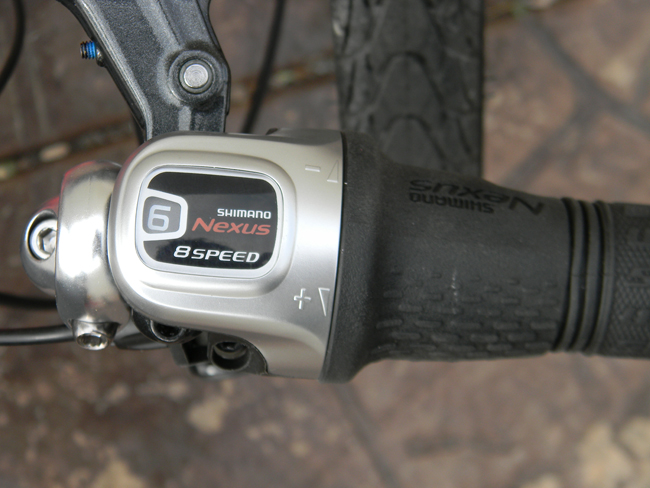 ---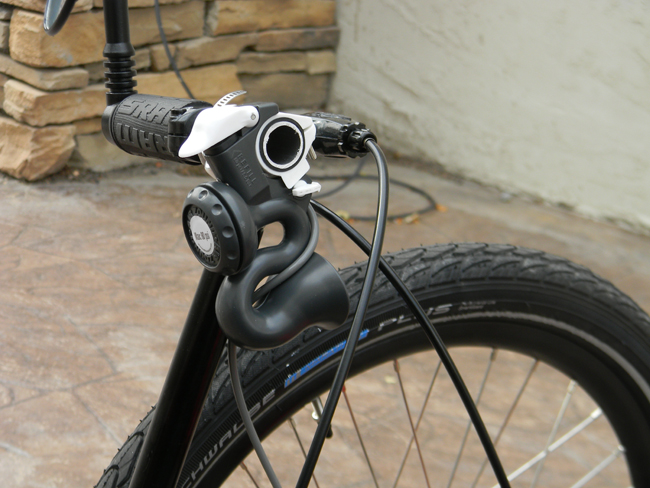 Airzound Air Horn
Because of the different handlebars on the two trikes, the configuration for the Air Horn is slightly different. Both horns are placed so that they can be used without removing your hands from the handlebars for maximum safety.
---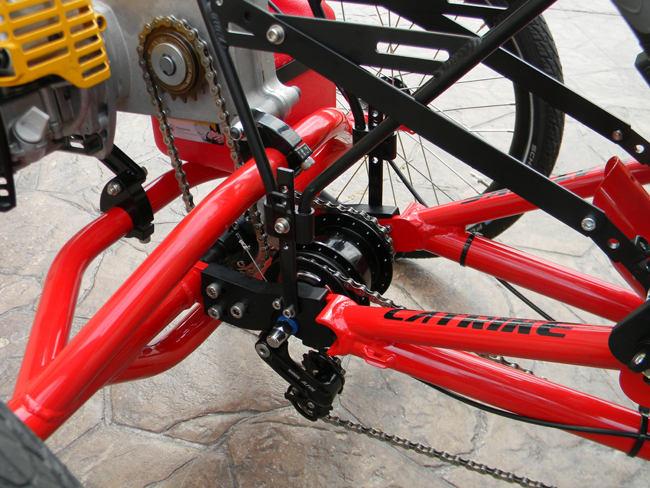 ---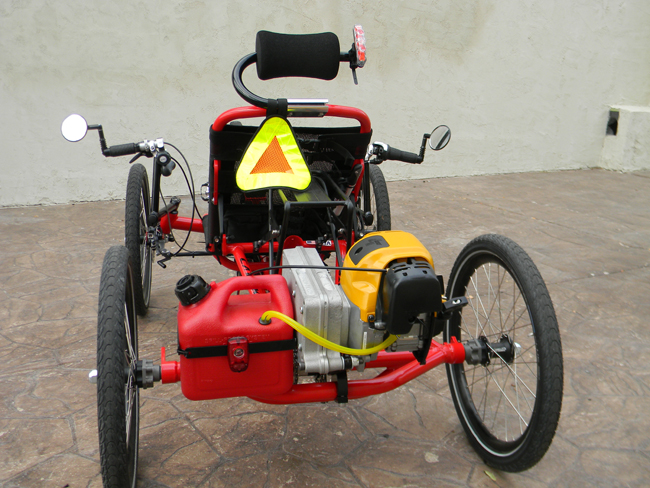 Safety Features
The same safety features are on this trike as it's companion
-Cateye EL-340 Head Light
-Cateye 5 LED Tail lights
-Planet Bike Super Flash LED Light
-Aardvark Reflective Yield symbol
-Mircylce Mirrors
---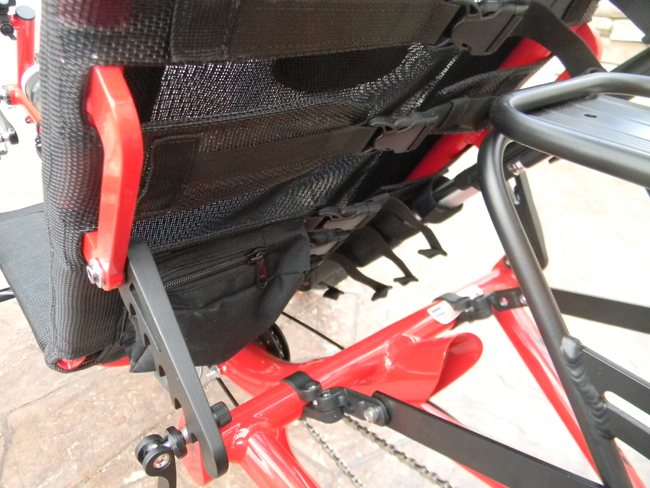 Extra Storage
Catrike seat has built in storage for plus additional cargo pockets. The rear rack is also a great place to haul additional supplies and equiptment.
---