This Villager has been customized with the new Nuvinci N360 hub.
Also for a faster ride it was fitted with our 26'' wheel extension kit, and Schwalbe Durano tires.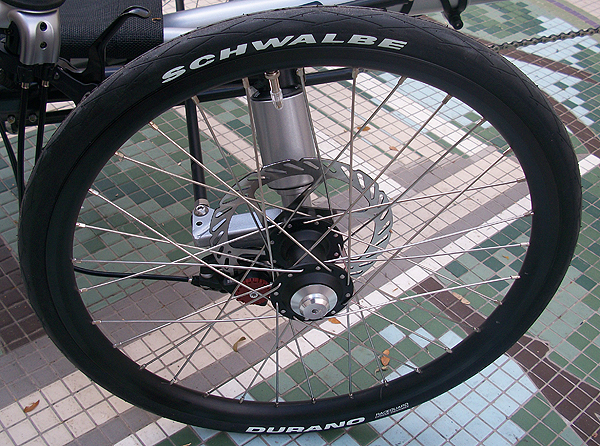 Durano tire
The Durano tires are a very fast high pressure tire.
---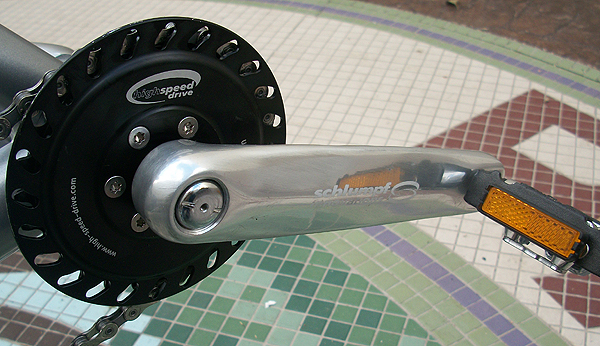 ---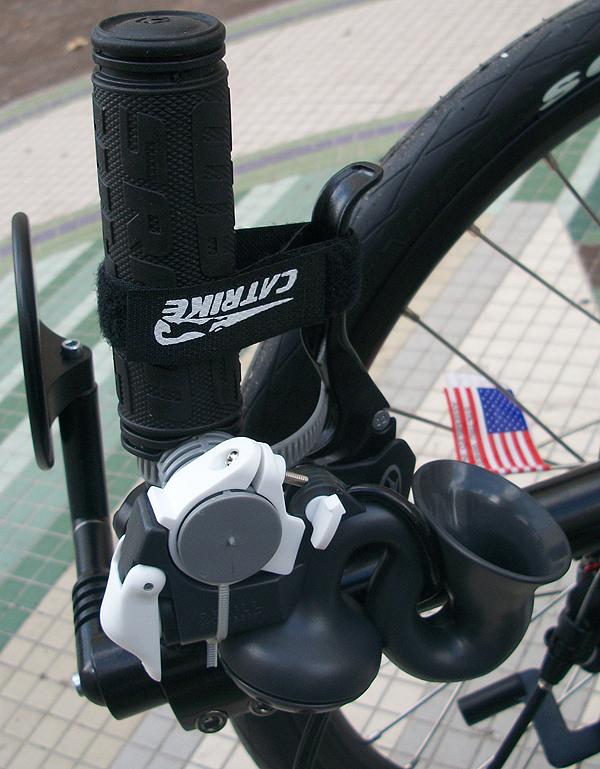 Airzound
This Villager was fitted with the Airzound horn. This horn emmits sound at decible rating of 115.
---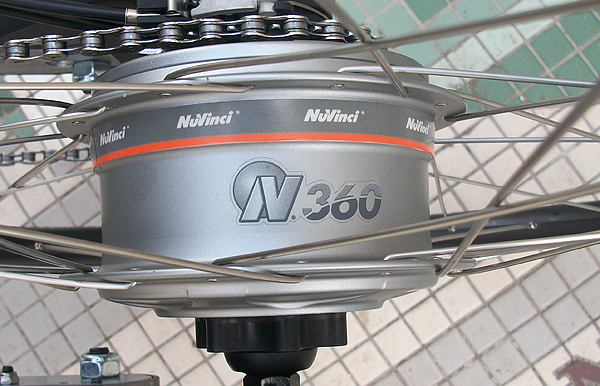 Nuvinci N360
The new Nuvinci N360 hub is lighter, and has a smoother shifting action. It uses a simpler shifting mechanism, and Nuvinci also changed the ratio in the shifter to reduce the amount of twist required to get from high to low range or vice versa.
---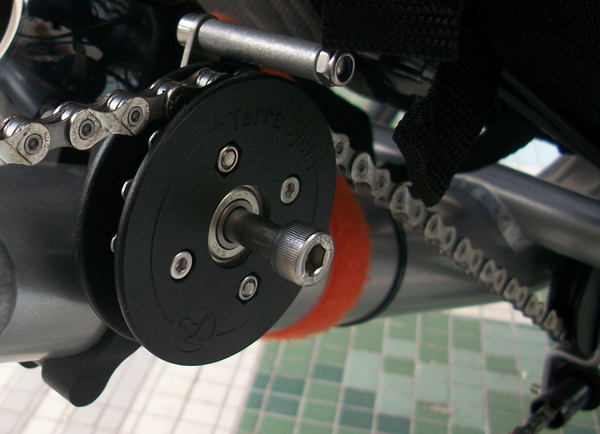 ---