We customized a Villager with a Schlumpf High Speed Drive and our new Catrike Wheel Extension Kit, making this the fastest Catrike Villager out there!!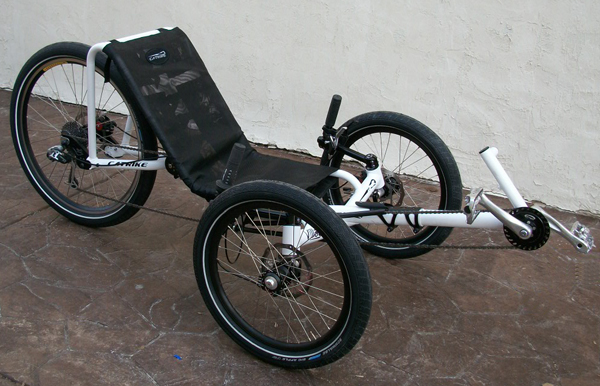 Wheel Extension Kit
With our new Wheel Extension Kit we were able to mount a 26" rear wheel on this Villager to give it extra speed. With Schwalbe Big Apple tires all the way around, it makes this trike the ultimate monster trike!
---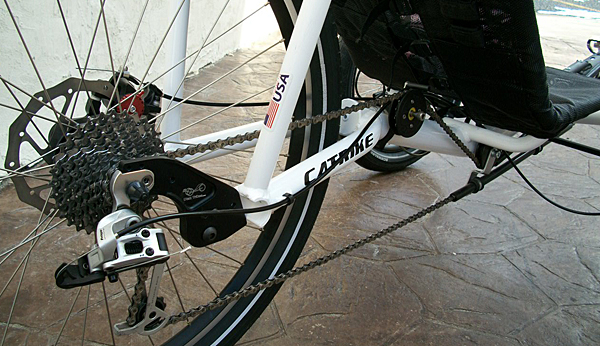 Chain Line
To make the chain line work, we have come up with four different chain extension kits to keep the chain from hitting the frame.
---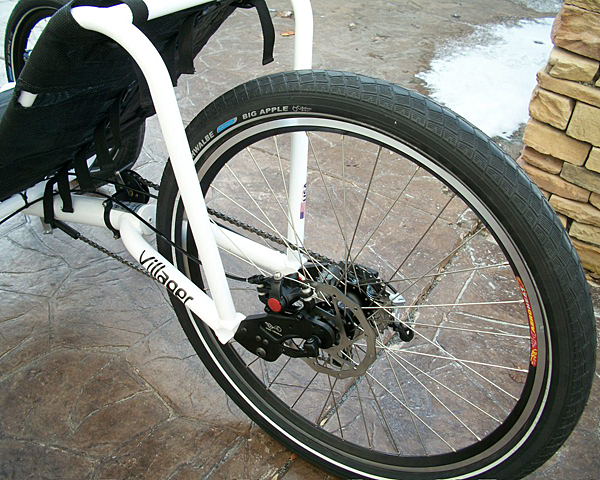 Rear Brake
Our Wheel Extension Kit gives you the ability to add a rear brake to your Catrike!!
---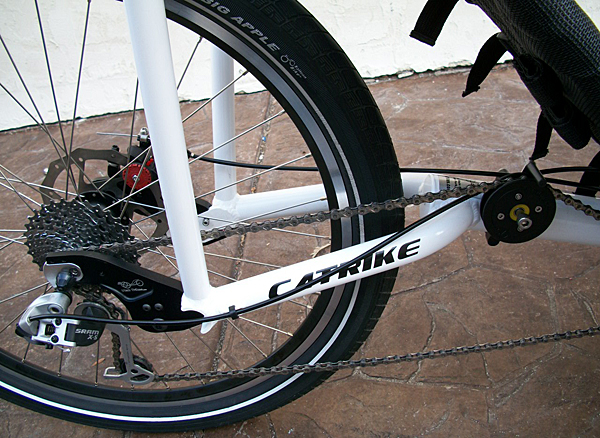 ---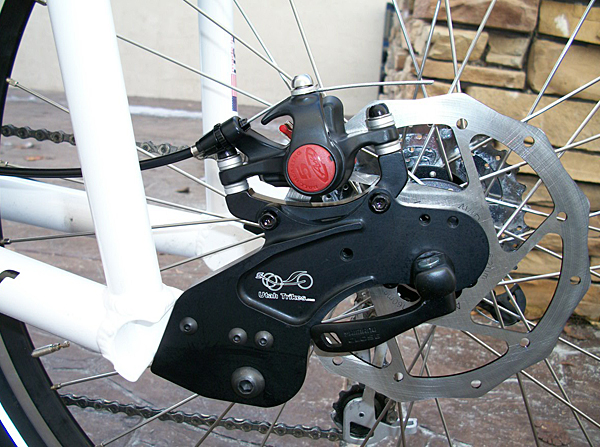 ---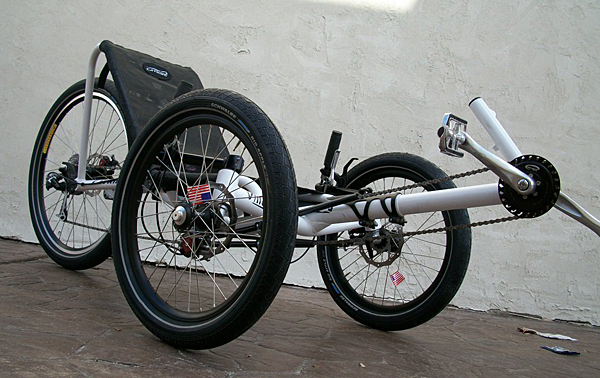 ---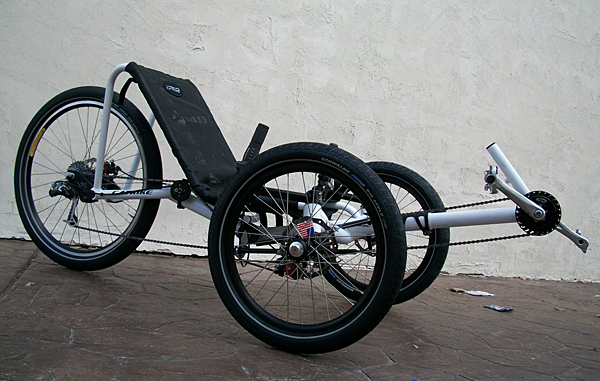 ---