The Rover doesn't have to be an entry-level trike. This one here has been decked out with a blue frame, fenders and an awesome drivetrain.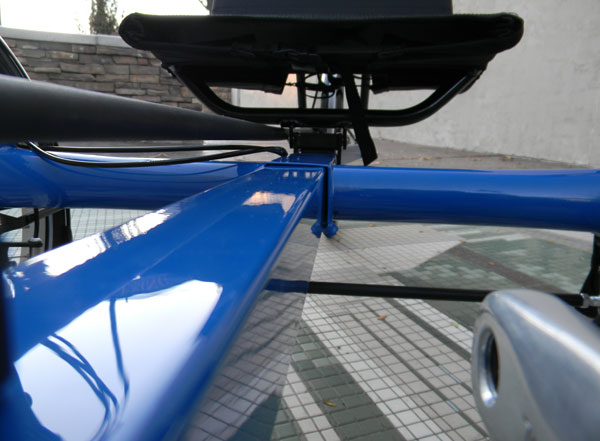 ---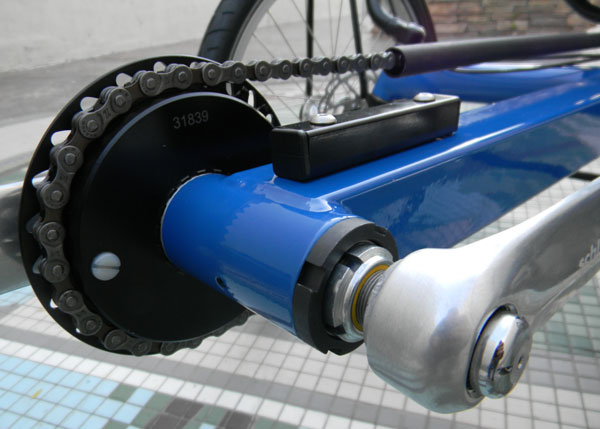 The Schlumpf High Speed Drive has a shift button on each side. To shift the drive you simply kick the button in with your heel.
---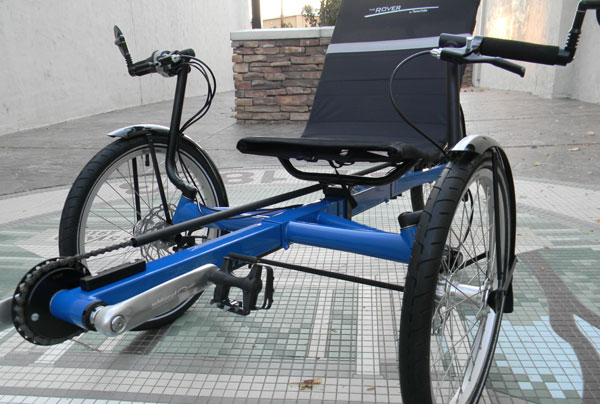 ---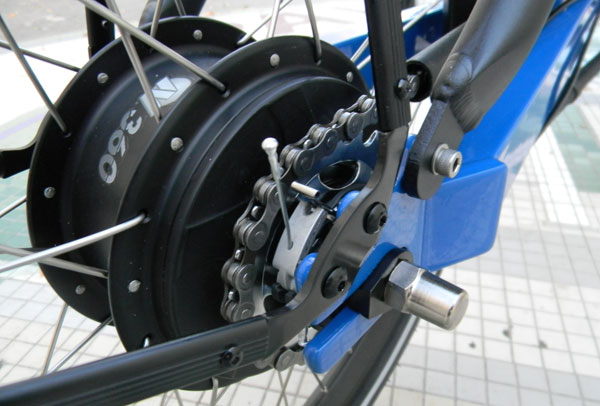 This trikes features the Nuvinci N360 IGH. It has a 360% gear range and no fixed gear positions. Shifting is super smooth.
---
---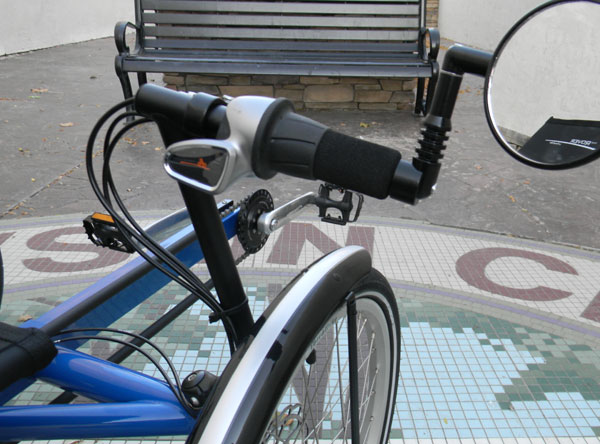 The Nuvinci N360's unique shifter can be shifted while stopped or pedaling. There are no distinct gear positions, so you can choose to a ratio that fits your cadence.
---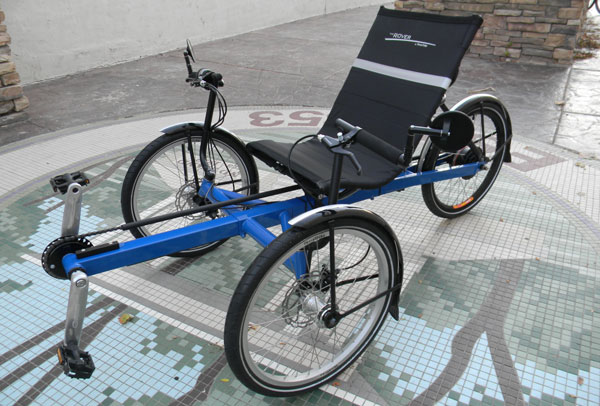 ---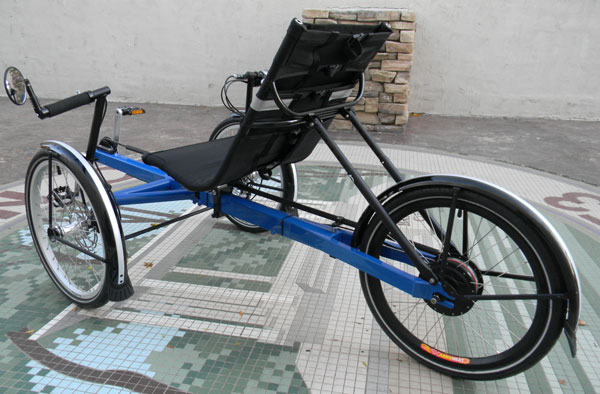 ---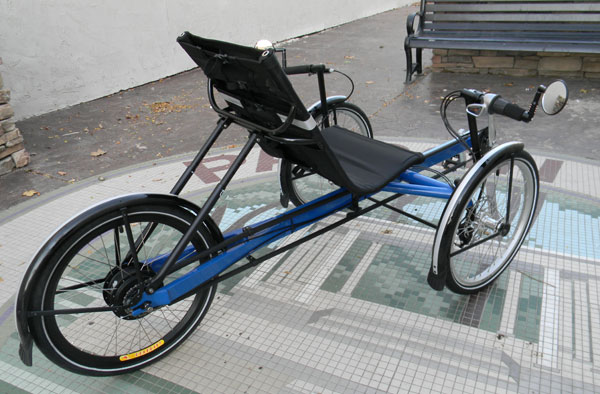 ---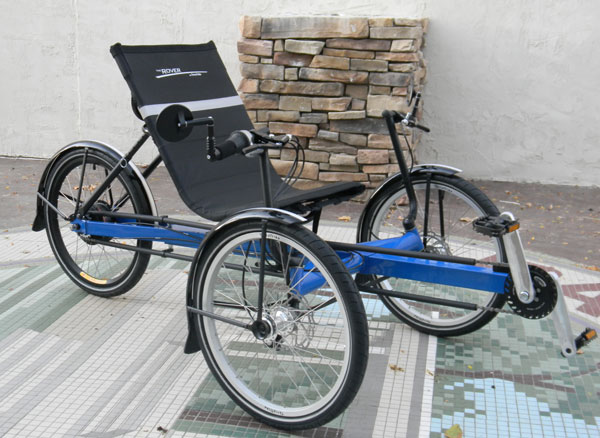 ---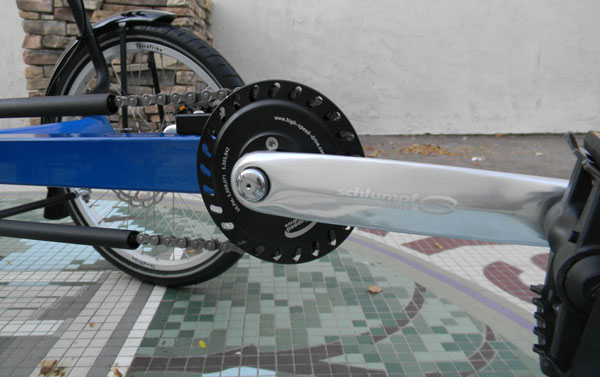 ---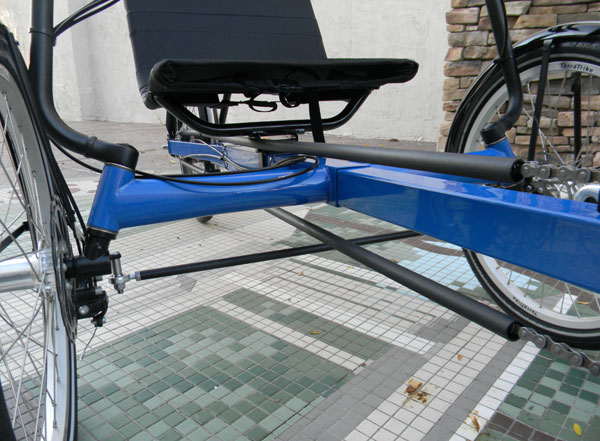 ---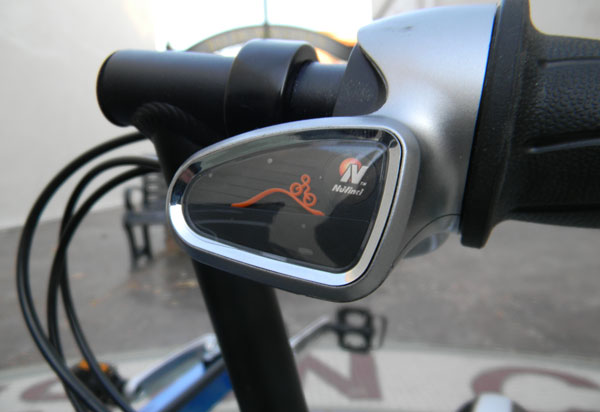 ---