There is just something about the yellow and black combination that we've always liked. This TerraTrike Rover features a Bengal Yellow paint job, black Velocity AeroHeat wheels, Shimano Alfine transmission, and the Patterson Drive up front.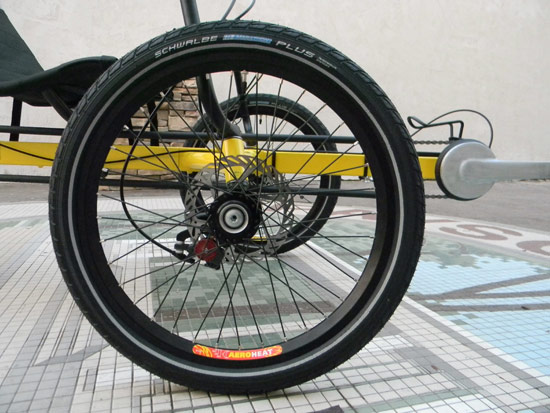 The wheels are all hand-built with Velocity AeroHeat rims. The tires are Schwalbe Marathon Plus.
---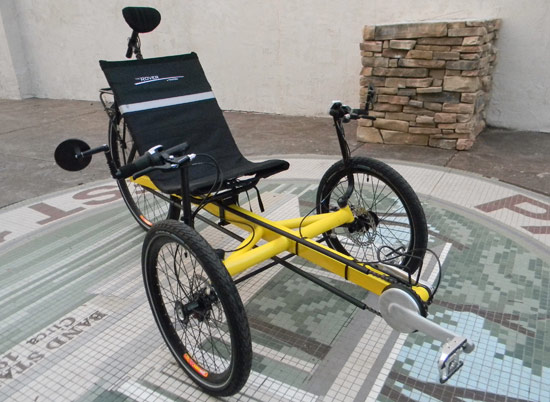 ---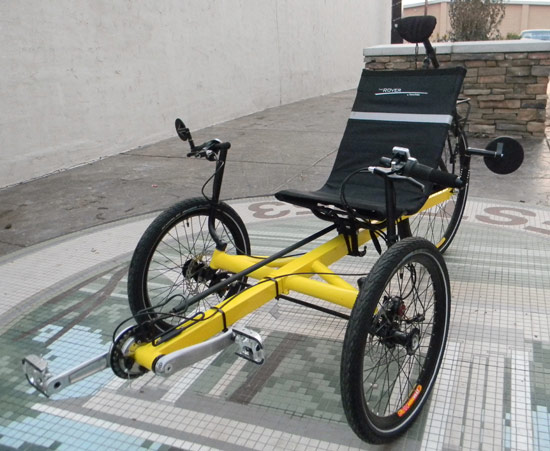 ---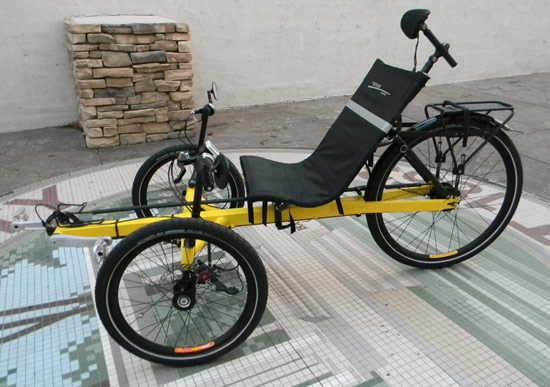 On the rear is the aluminum rack for cargo carrying.
---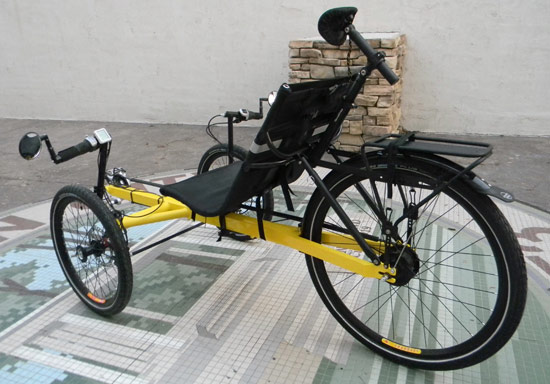 The rear wheel has a 26-inch Velocity AeroHeat rim laced to a Shimano Alfine 8-speed hub transmission.

You can also see the adjustable headrest here.
---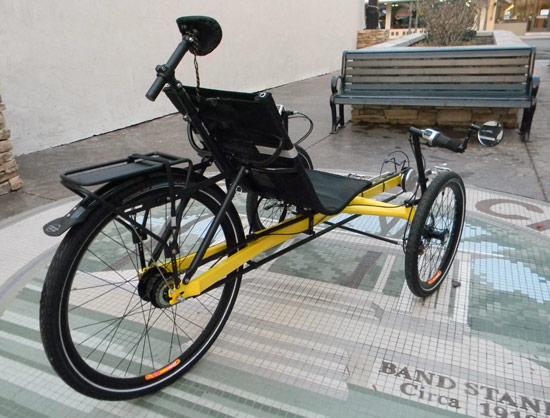 The Rover chainline is perfect for a double-IGH setup. With the Patterson Drive in the front and the Shimano Alfine transmission in the rear this trike has a gear range of 18-89 GI. And, because of the Rover's horizontal dropouts there are no need for any idlers.
---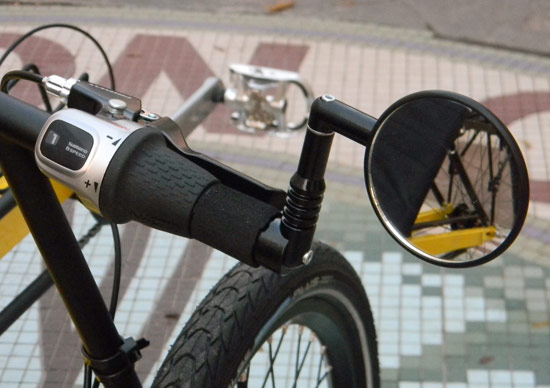 The Shimano Alfine IGH can be shifted at any time with the Revo shifter.
---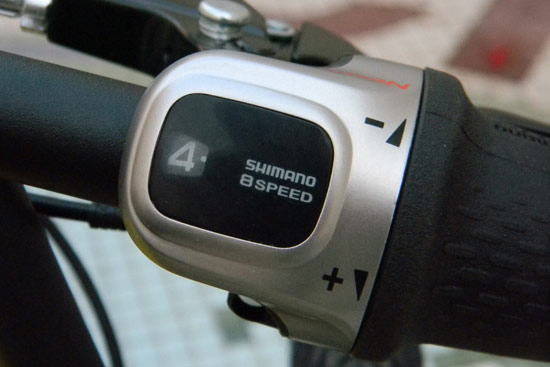 The Revo shifter gives you a visual indicator of what gear you are in.
---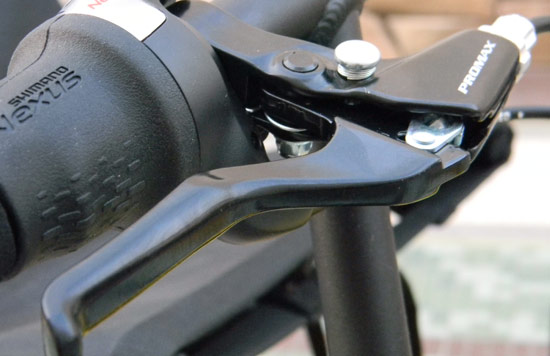 The TerraTrike Rovers all come stock with locking brake levers. To lock them, just pull the lever and push the pin down. To release just squeeze the lever and the pin pops right up.
---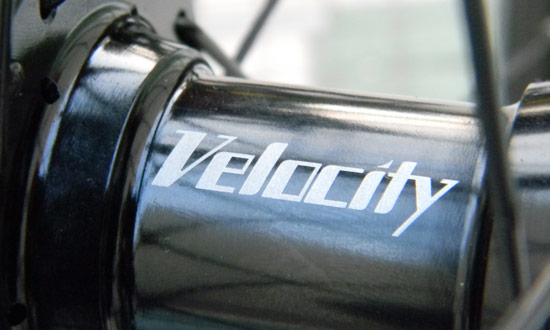 ---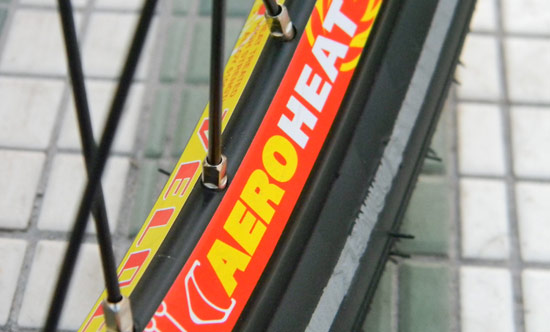 The Velocity AeroHeat rims are lighter and stronger than the stock rims. And they look fantastic!
---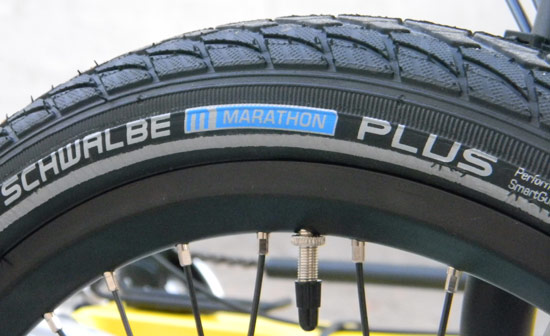 The Schwalbe Marathon Plus tires are the most puncture resistant tires that we offer.
---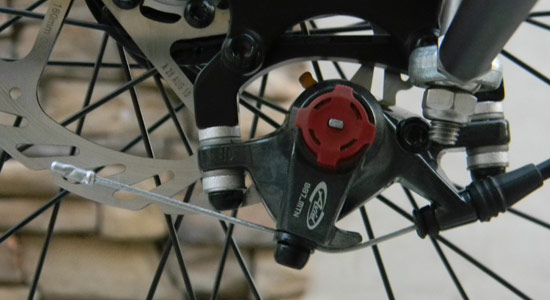 This Rover has Avid BB7 disc brakes with the CleanSweep rotors. These brakes have superb stopping power, and are easy to adjust.
---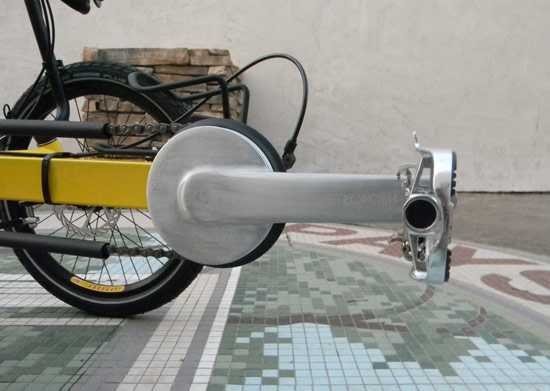 The Patterson Drive is a new two-speed front gearing system. It has a 28-tooth chainring and an overdrive mode that gives you the equivalent of 45 teeth.
---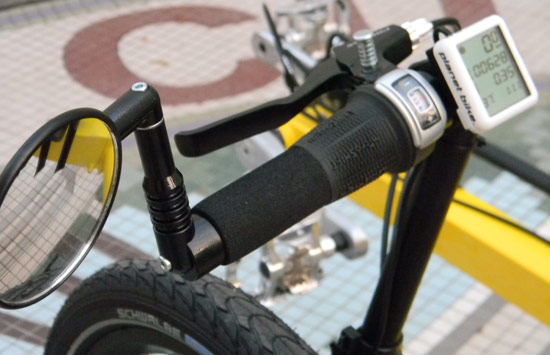 The Patterson Drive can be shifted with a standard front shifter, which makes it very easy to operate.

This Rover is also equipped with the Planet Bike Protege 9.0 computer.
---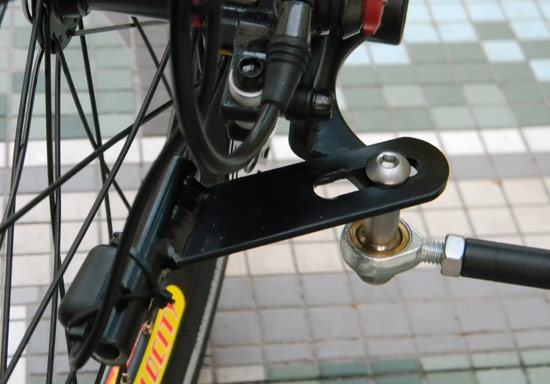 Our sensor mount allows precision placement of the computer sensor.
---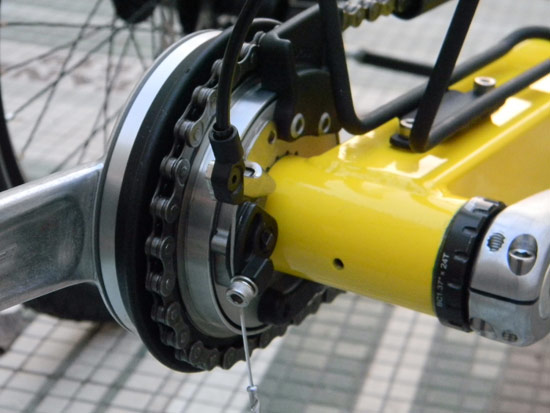 A custom cable mount allows us to mount the Patterson drive without needing a front derailleur post.
---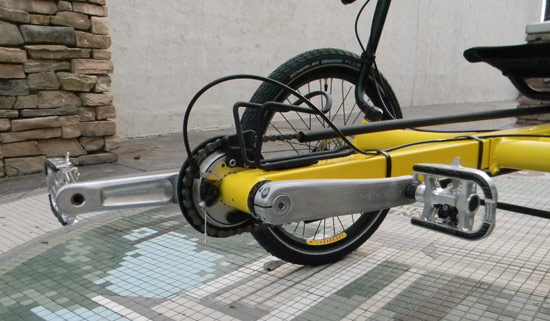 ---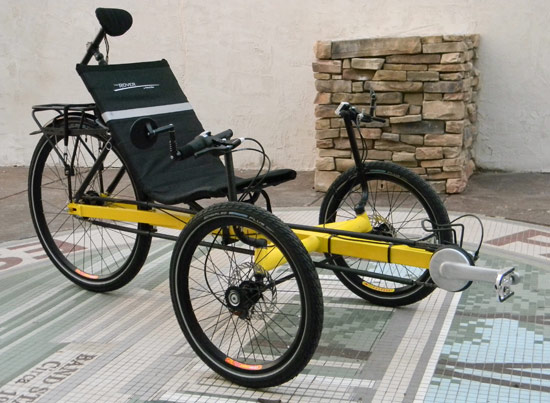 ---