This Rover X5 has the triple upgrade for 27-speeds of fun and excitement.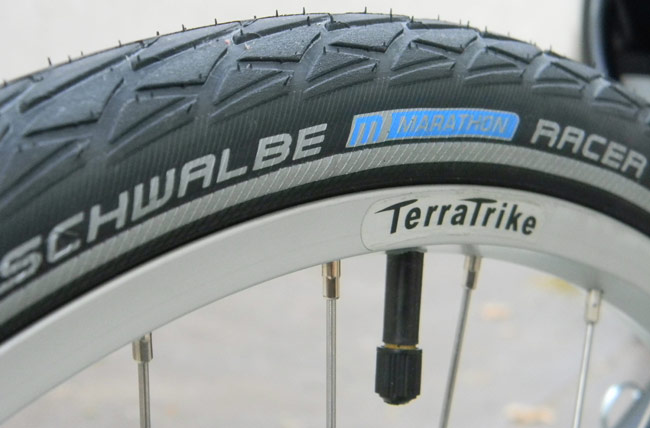 The Rover X5 comes stock with the Marathon Racer tires.
---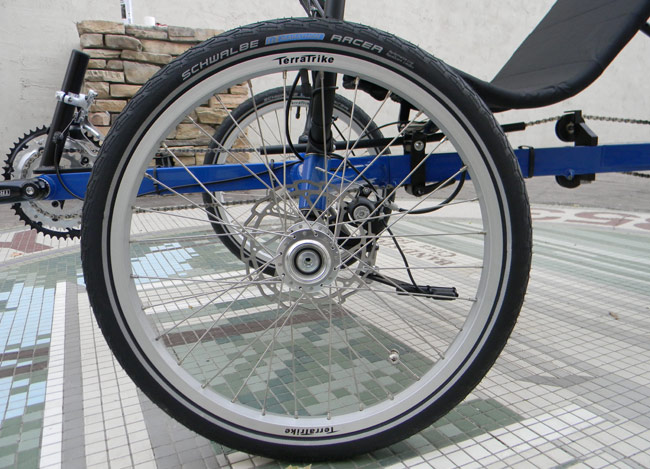 All the TerraTrikes come with dual Disc brakes.
---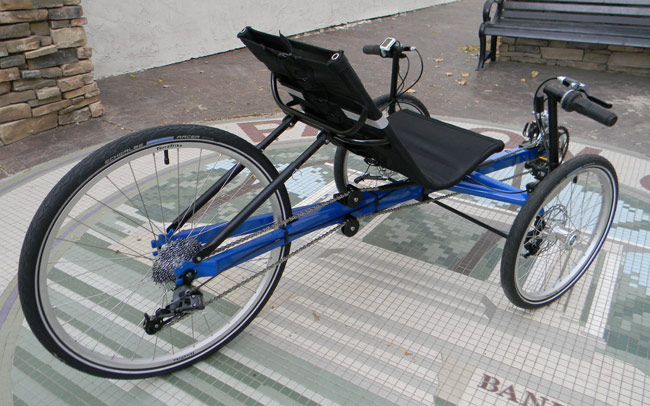 The Rover X5 comes with a 26-inch wheel.
---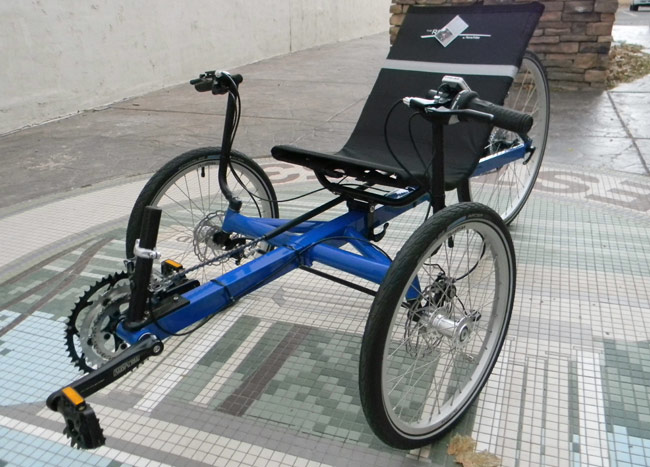 ---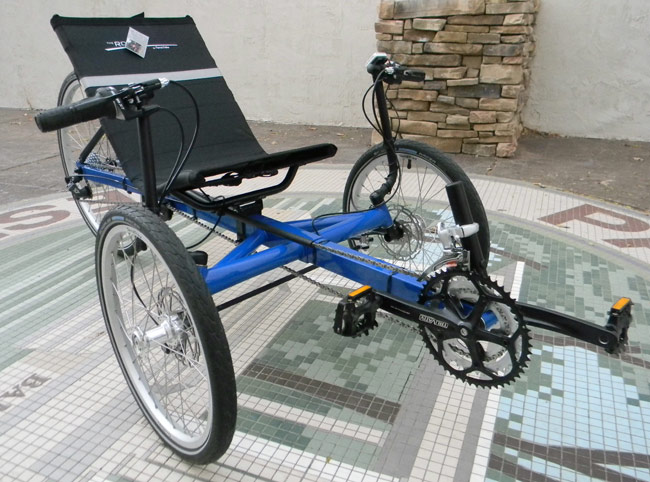 The front Triple upgrade adds both lower and higher gears to the stock gearing.
---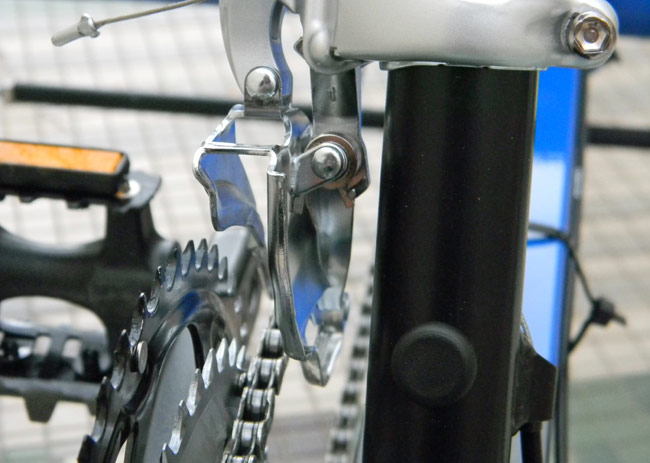 ---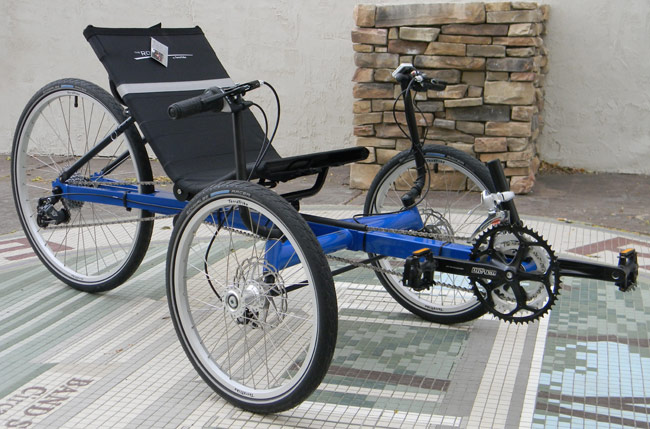 ---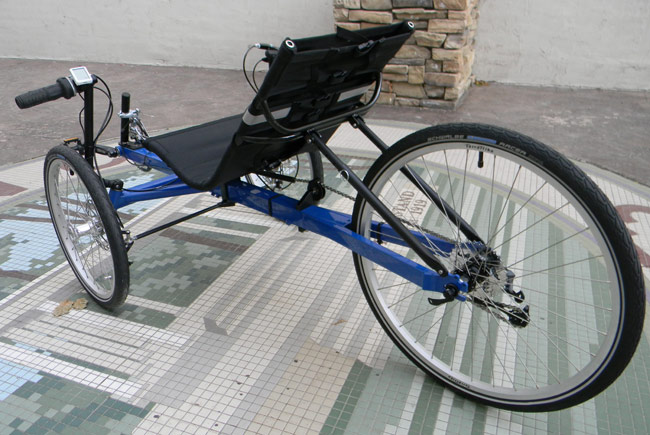 ---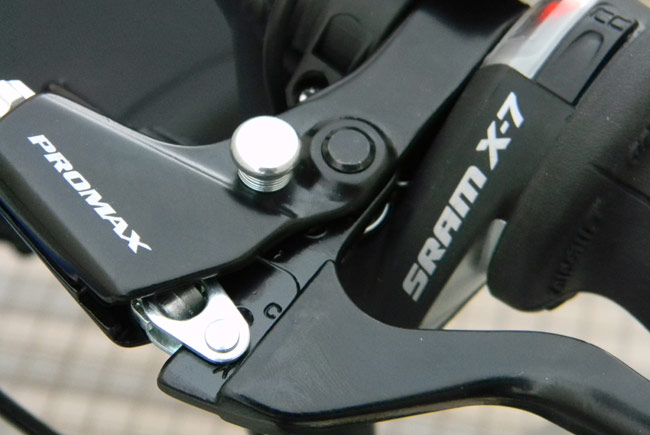 All the Rovers come stock with locking brake levers. The silver pin keeps the lever closed so the trike won't roll away.
---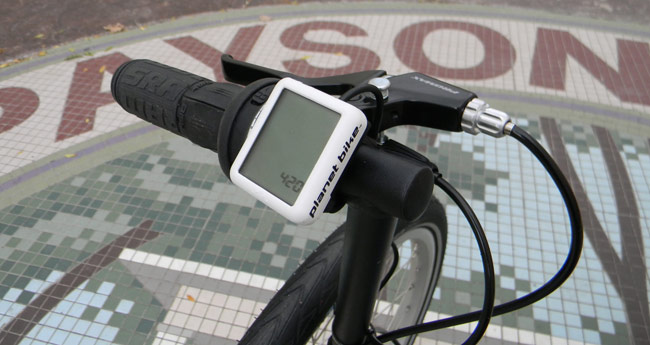 The Protege computer mounts right on the handlebar and provides speed and distance-traveled functions.
---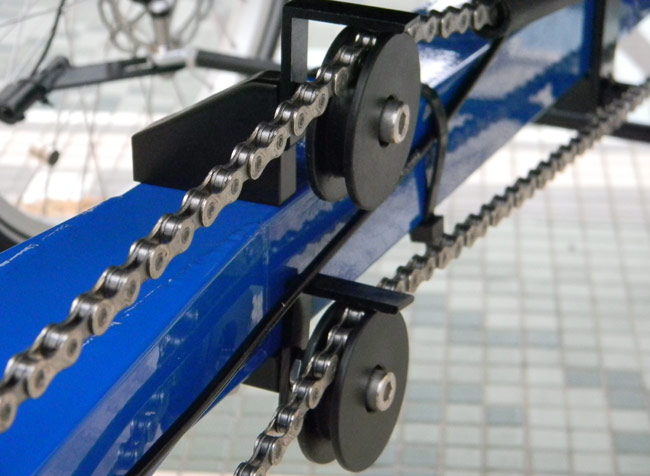 Our idler kit routes the chain over the wheelstay to allow the 9-speed cassette/derailleur system to work.
---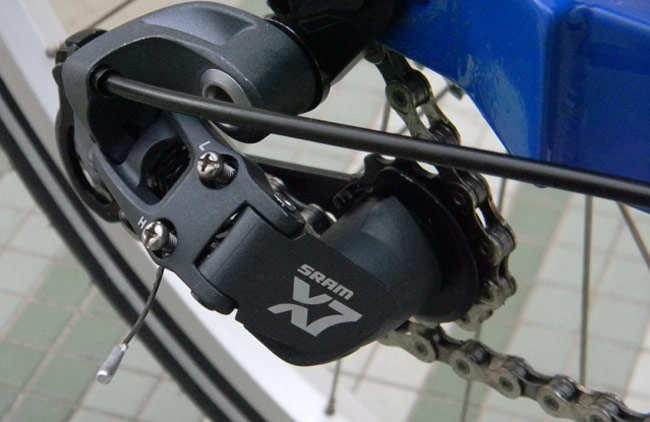 ---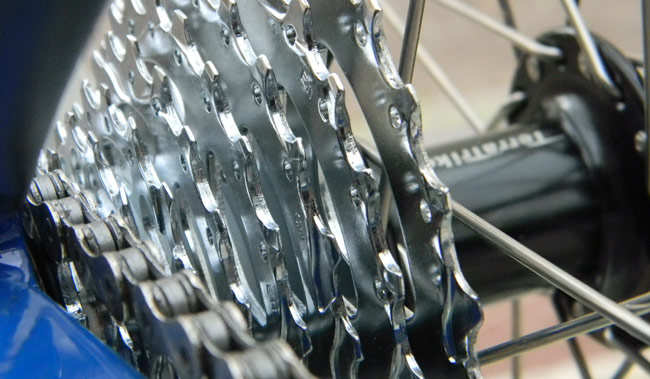 ---