This Neon Pink Rambler is one of the cutest trikes that we have built.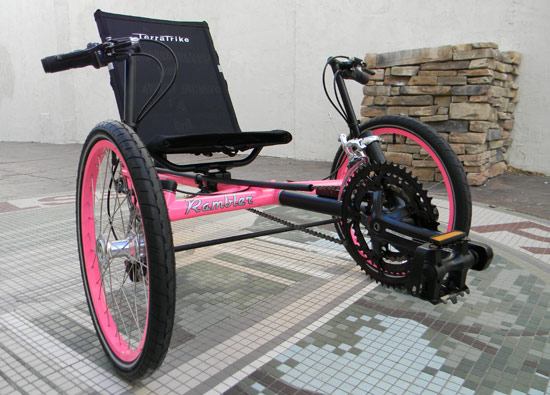 This custom TerraTrike Rambler DL has 27-speeds. Good enough to climb any hill and go as fast as you want.
---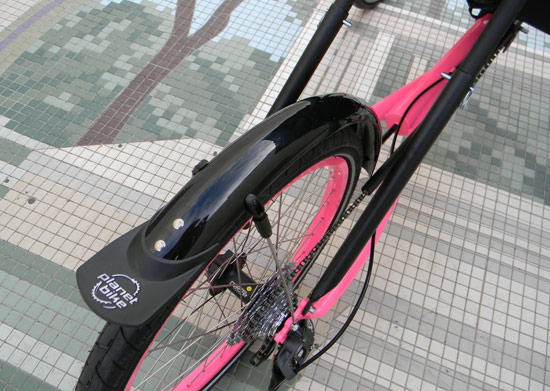 You can see here how easy it is to adjust the seat. Just pull the silver pins and slide the angle to your liking. Also shown here is the custom "shorty" fender.
---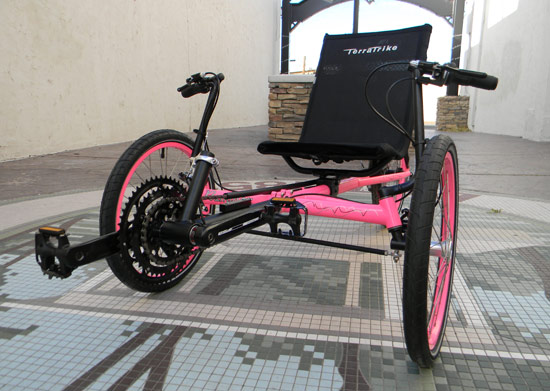 The Ramblers "cruiser-style" handlebars make it easy to get in and out of the trike and offer a steering approach similar to that of most bicycles.
---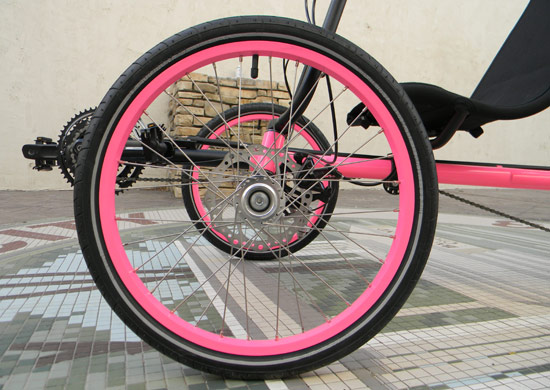 We painted these rims to match the Neon Pink frame. The Rambler DL comes with dual disc brakes on the front wheels.
---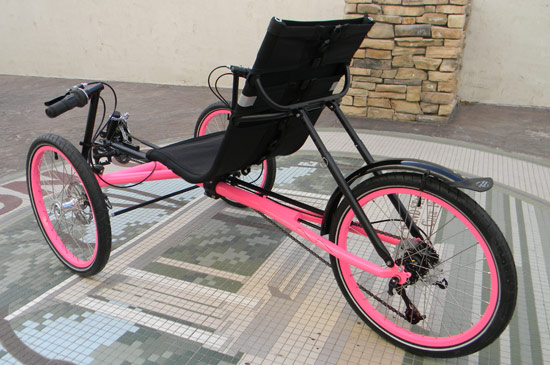 ---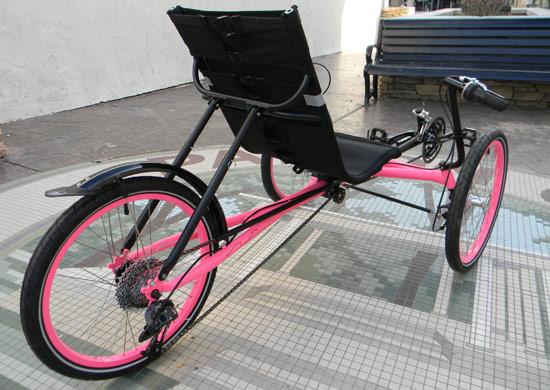 The TerraTrike Rambler has a higher seat height than most trikes and is very adjustable. Here it is shown with the seat stays (that adjust the angle) in their middle position.
---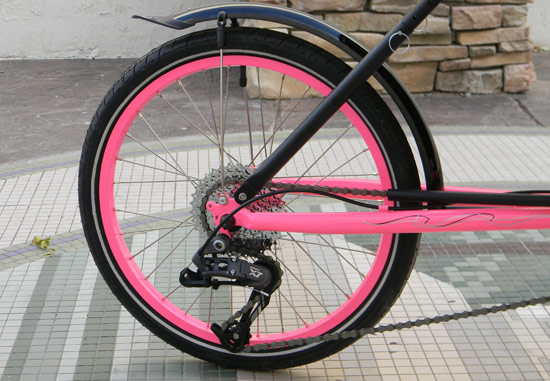 This custom Rambler DL features the SRAM X7 rear derailleur and shifter setup. We like the SRAM components a lot here at Utah Trikes. They are easy to shift, precise, and low maintenance.
---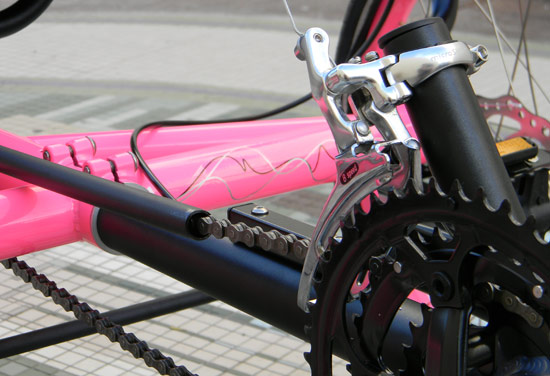 The front gearing is controlled by a MicroShift front derailleur.
---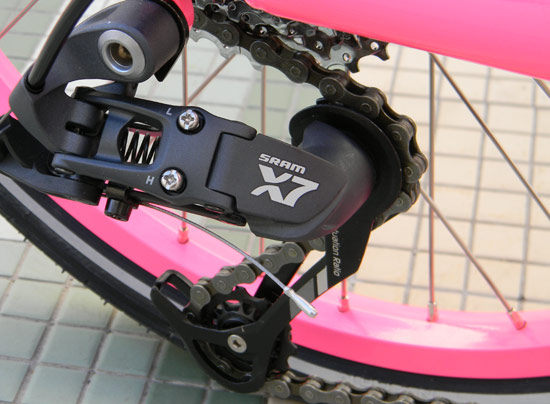 ---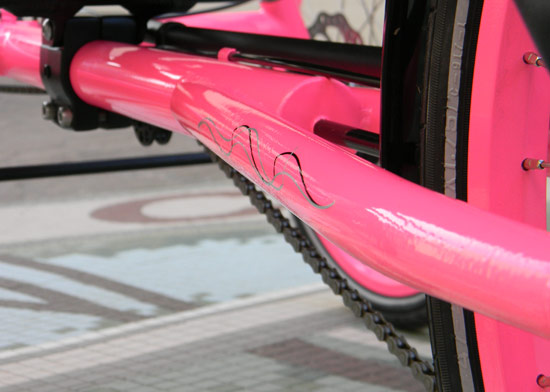 ---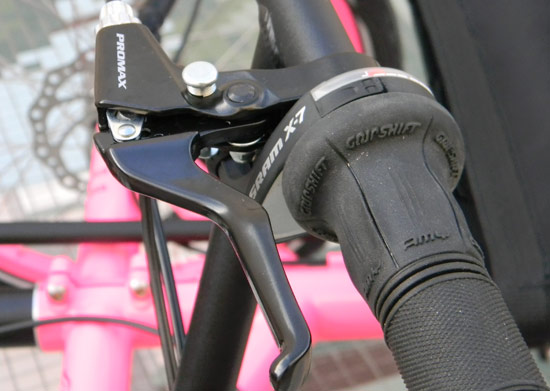 The Ramblers come stock with locking brake levers. They are simple to operate and prevent your trike from rolling away while parked.
---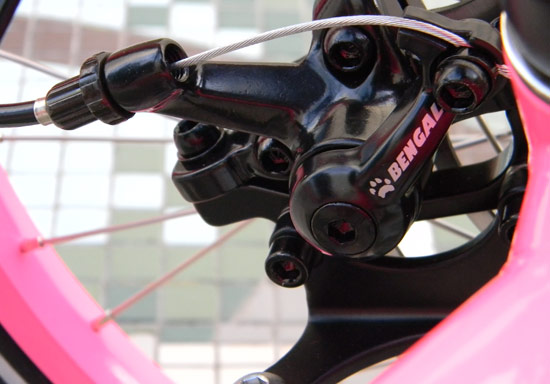 The disc brake calipers are cable actuated Bengal.
---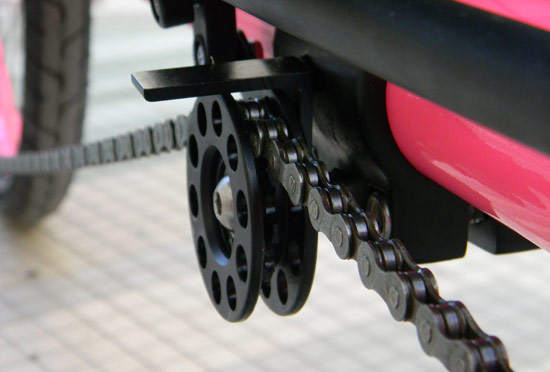 Chain management is simple with a single idler that moves with the seat clamp. The upperside of the chain is protected with a straight tube.
---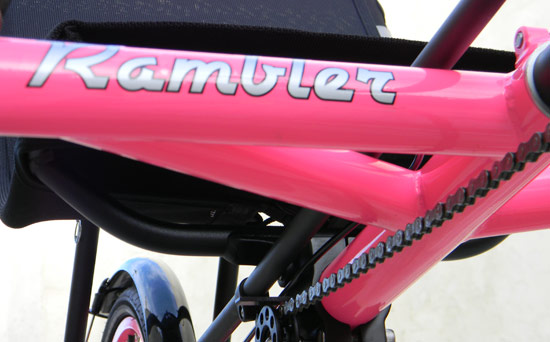 The top tube protects the frame and your pant legs.
---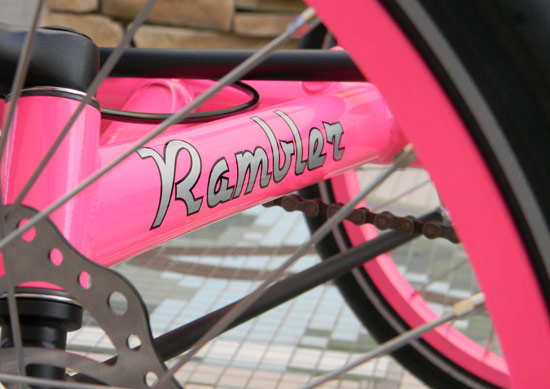 ---