Our friends Steven really took advantage of the Catrike Candy Color Sale and got EVERYTHING done in Candy Purple for Christine.

From the frame to the bits, this trike is gorgeous and ready for the road!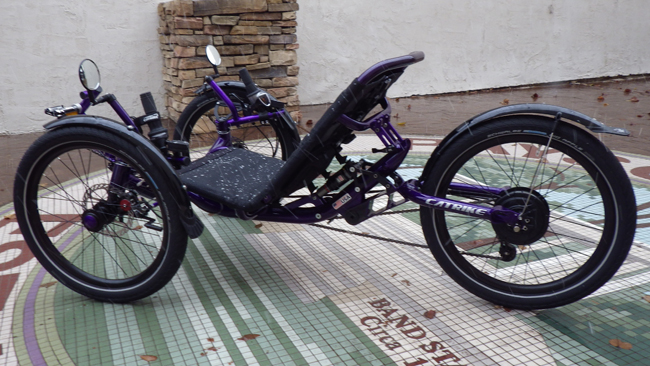 ---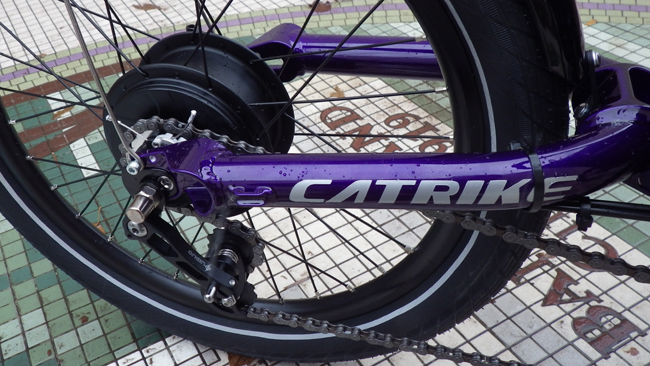 Origin8 Pro Pulsion UL Chain Guide Tensioner - This is our preferred tensioner to use with the various Internally Geared Hub conversions. You will definitely want to use this tensioner with the Nuvinci N360. It has a lightweight, sturdy design, and will adjust to give you perfect chain tension.

---
---
---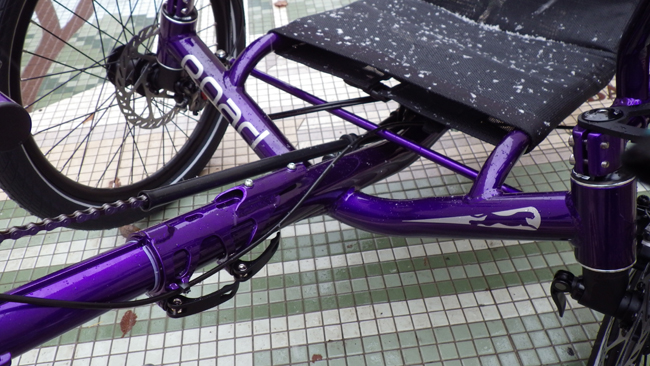 ---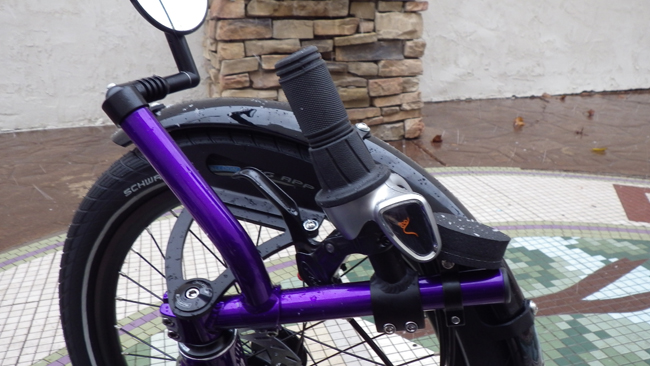 Catrike Mirror/Computer Mount (Right) - A mount that attaches to the lower handle bar for the use of a mirror or a computer display. Angled forward for the right side.

---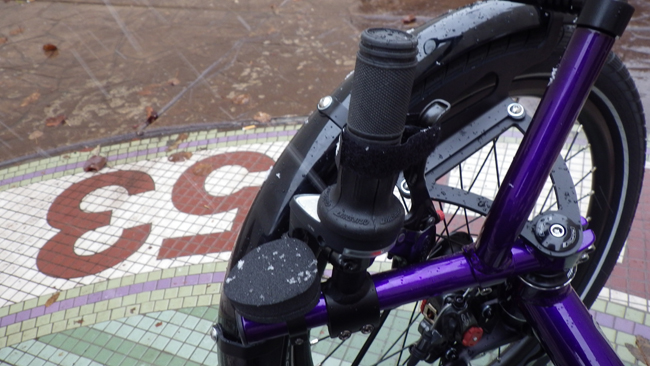 Catrike Hand Rest Pair - A mount that attaches to the lower handle bar of a Catrike to rest your wrist on as you ride. Includes adjustable clamps and foam pads.

---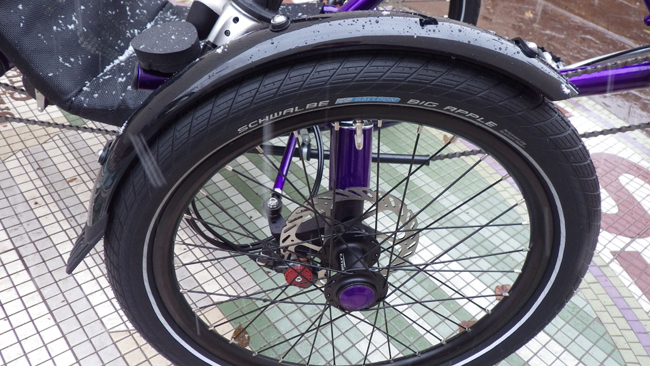 Catrike 20in Alloy Front Fender Set - For Catrike Models without Front Suspension - Say goodbye to the old plastic fenders! The new Catrike 20in Front Alloy Fenders are here! Sleek and sturdy, these front fenders will be a great addition to your trike. Call us for color availability and pricing if you'd like to have them custom painted to match your Catrike or compliment the color of your trike. Check out our custom paint selections on our website. Please select the appropriate front fenders for your trike. Catrike models with front suspension require special brackets. Includes mounting hardware. WILL NOT WORK ON DUMONT OR ROAD AR

---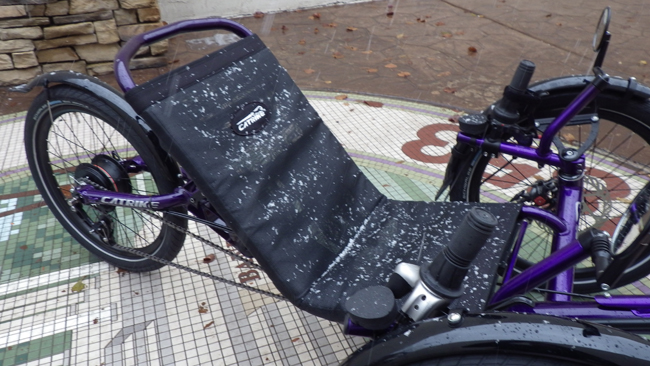 Catrike Seat Mesh for Villager/Road PRE- 2016 - The Catrike seat mesh is breathable and comfortable. The strap and buckle system on the back allow the mesh to be easily removed for cleaning. Integrated pockets provide storage for a pump, cell phone/mp3 player, and a spot for a tool kit, spare tube, etc.

---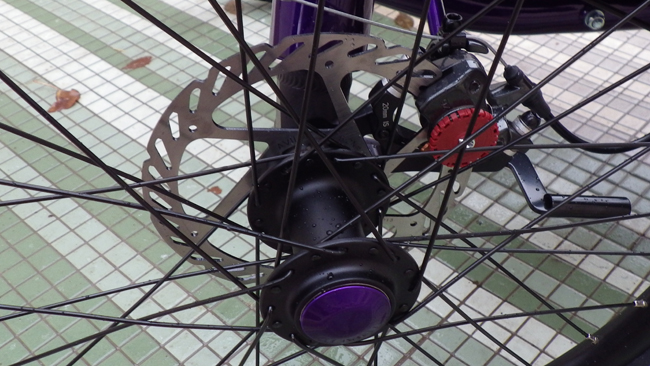 Catrike Front Quick Release Axle Assembly - This is the replacement 20mm Quick Release Alloy Axle for all Catrike models. Axles are sold EACH. If you need a pair you'll need to buy two.

---