Sonia traded her original Pink Villager for the new Cat-4. Of course, it is neon pink. Loaded with extras, we're sure she'll love it.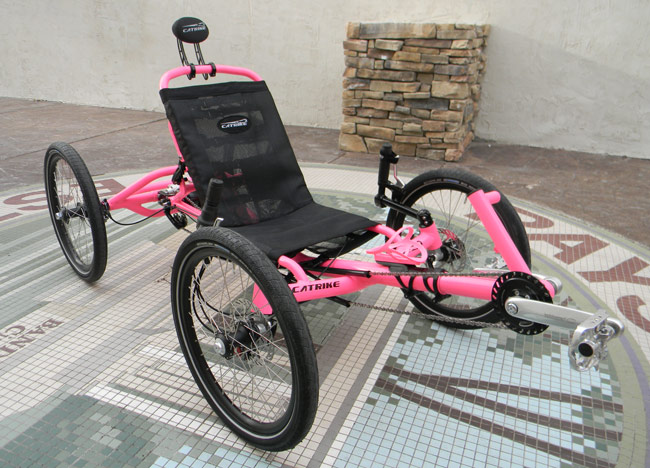 Fully loaded, this Quad is going to roll smooth with the Schwalbe Big Apple tires. It is also equipped with a wide gear range thanks to the Schlumpf High Speed Drive and the Shimano Alfine transmissions.
---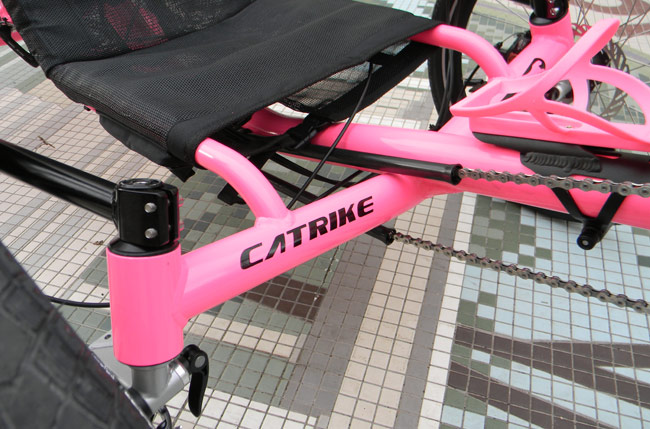 We even managed to get a perfectly matching pink bottle cage, thanks to Velocity.
---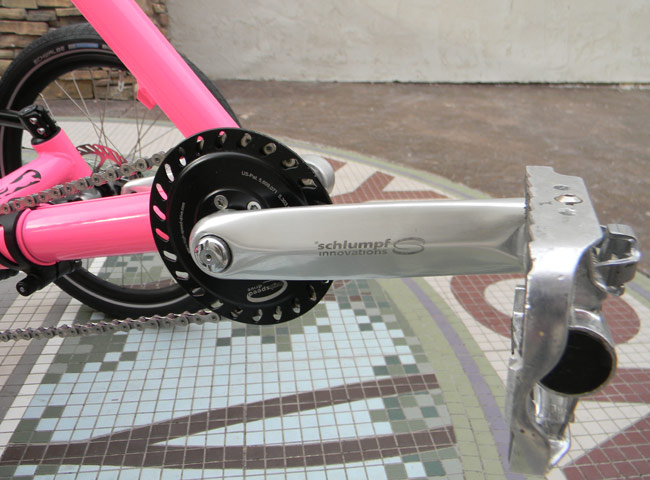 The Schlumpf HSD has long been our favorite gearing upgrade. With gearing equivalent to a 27T and 68T chainring it is hard to get a wider gear range.
---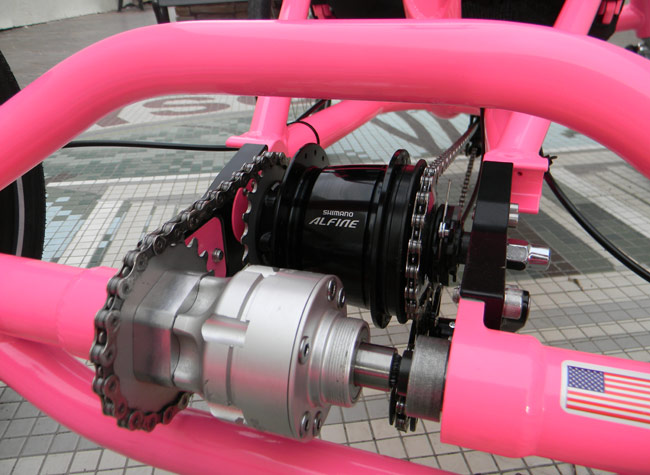 The Cat-4 Quad can use many different middrives. Sonia's Quad is equipped with the Shimano Alfine 8-speed transmission. The rear axle is driven with our custom geared differential.
---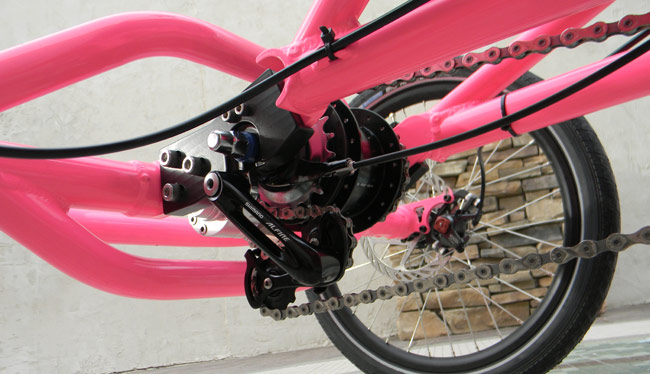 The tensioner on the rear, while not necessary with the transmission, makes adjusting the boom easy and simple. That will make it easy for Sonia to let her friends take test rides on her Quad.
---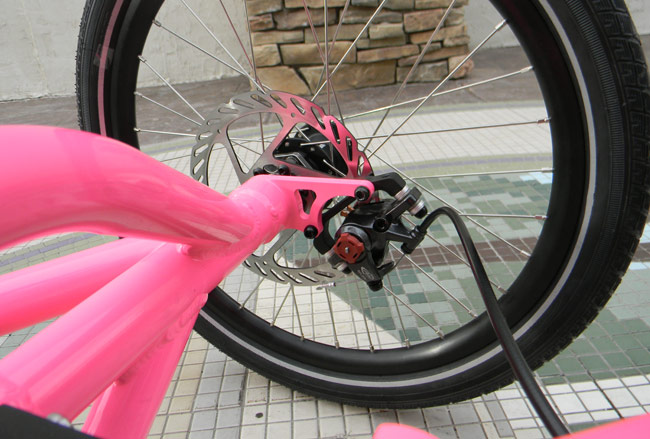 This Quad is equipped with four-wheel Avid BB7 disc brakes.
---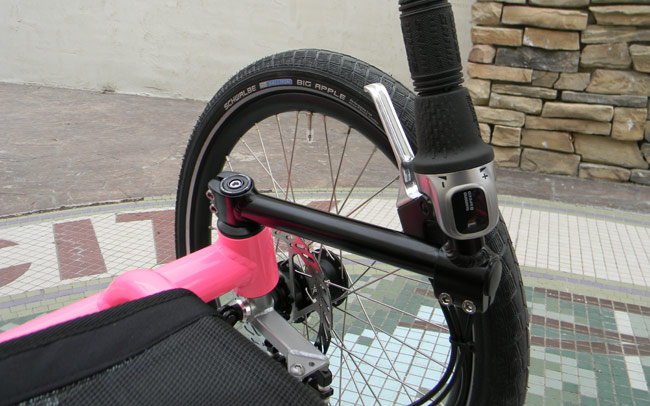 Shifting the Alfine transmission is easy to do with the Revo twist shifter.
---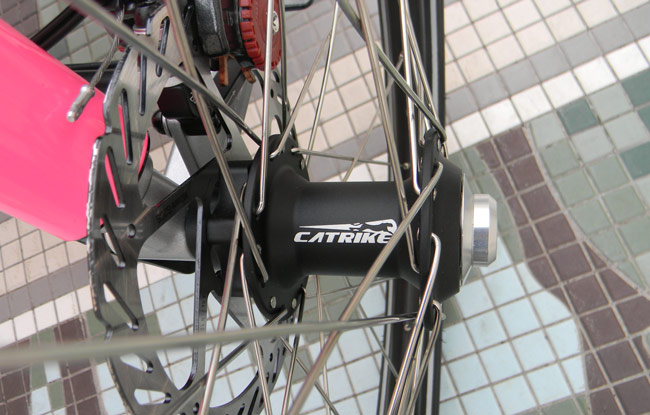 All four wheels use 20mm Catrike hubs.
---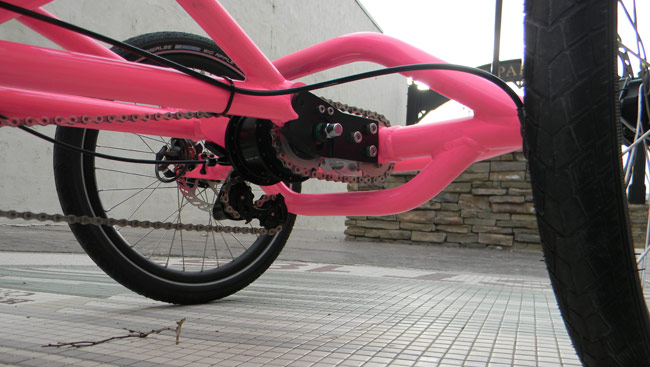 ---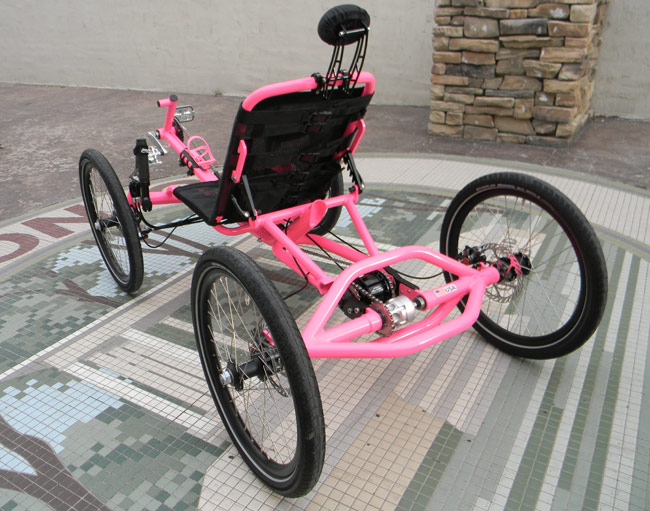 The rear cage adds lots of cargo room for baskets, generator, and power assist.
---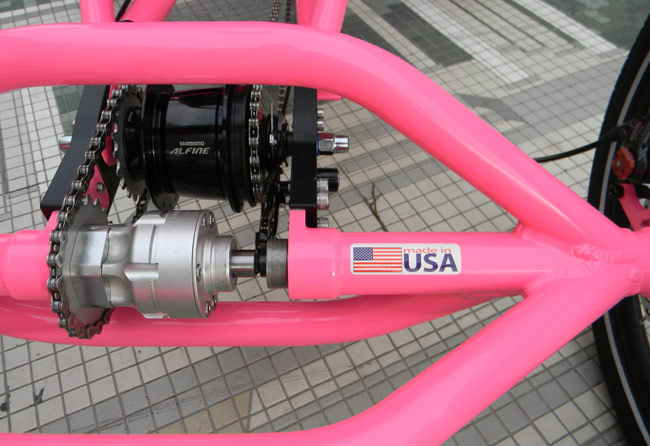 The Cat-4 is all made in the USA.
---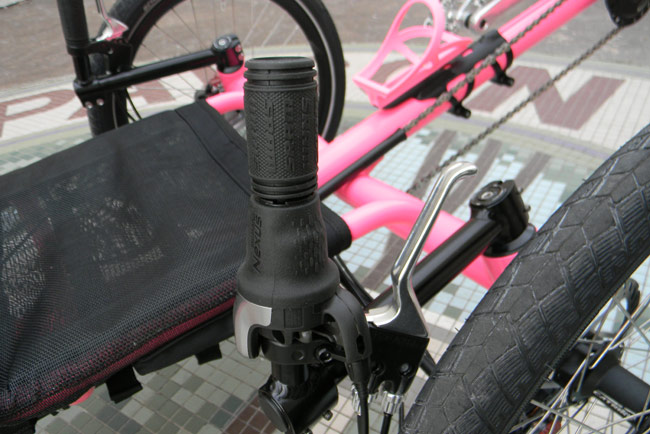 ---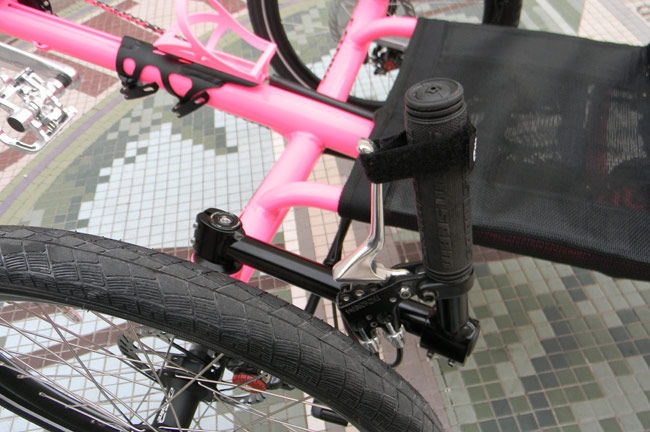 ---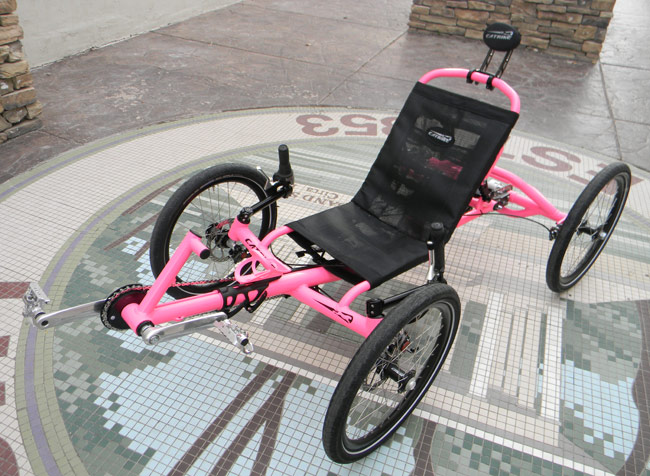 ---