Sharon's Quad has been decked out with pretty much everything we can think of! She has a custom swivel seat, a Custom Staton 35cc Engine NuVinci Transmission System, a Schlumpf High Speed Drive, as well as many other custom upgrades.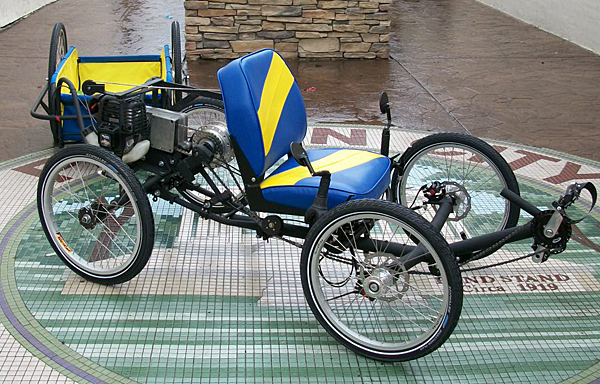 Custom Swivel Seat
We mounted a custom swivel seat to Sharon's Quad to make it easy to get on and off. We even had the seat reupholstered to match Sharon's trailer!
---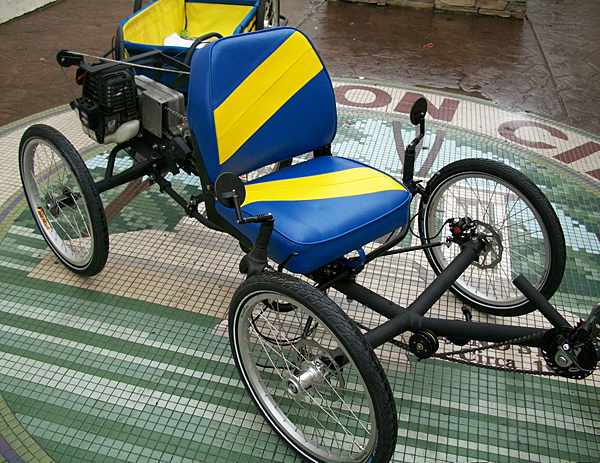 ---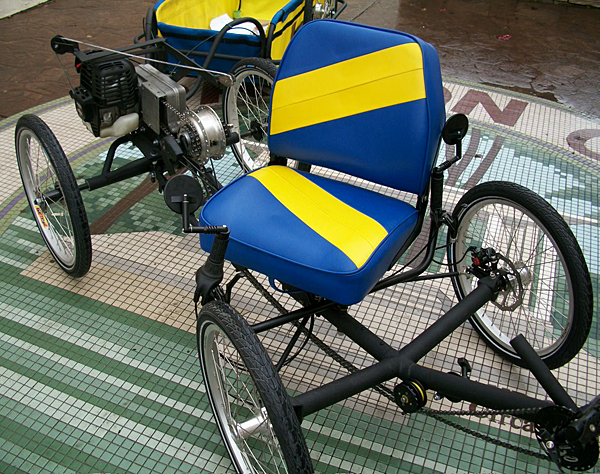 ---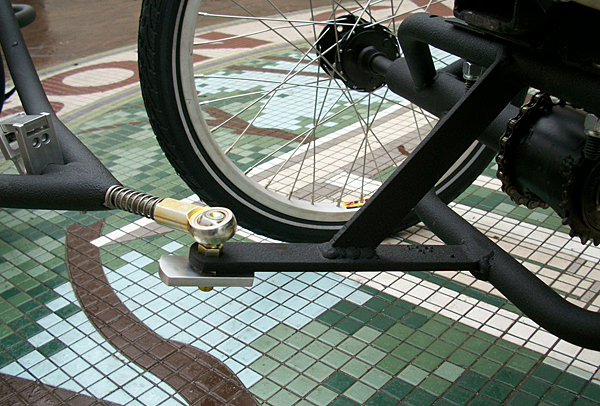 Custom Hitch
We welded up a custom hitch to accommodate Sharon's trailer.
---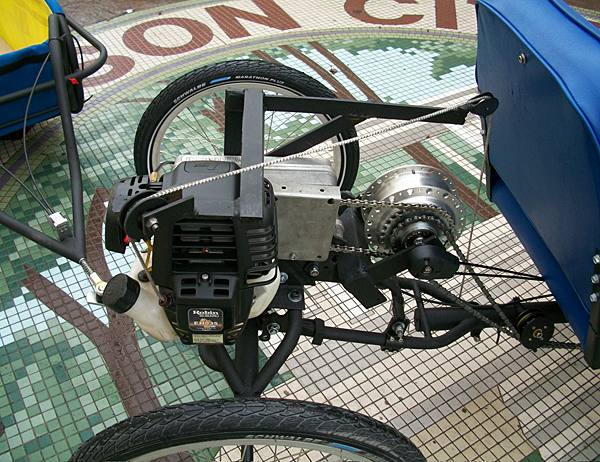 Rip Cord
Sharon wanted to be able to start the engine while sitting in the seat, so we created a custom pulley system.
---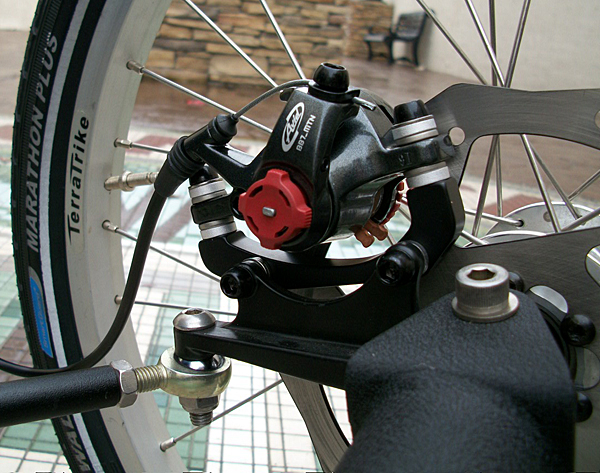 Brakes
For maximum stopping power, Sharon upgraded her brakes to Avid BB7 Disk Brakes.
---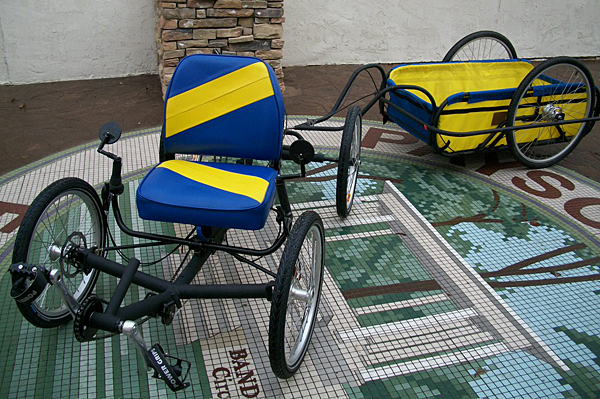 Tires
Sharon wanted the most puncture proof tires so we upgraded them to Schwalbe Marathon Plus.
---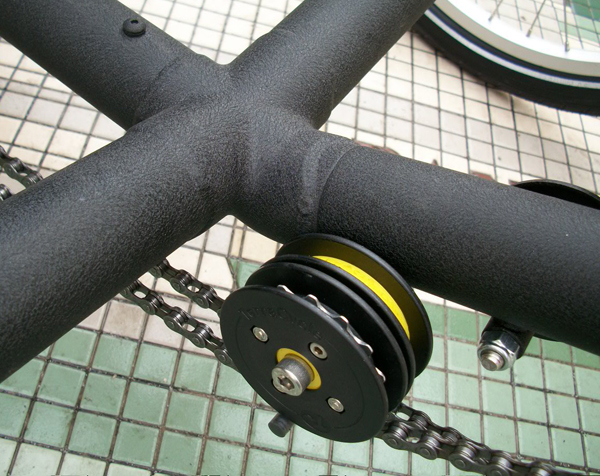 Idlers
Sharon went with the 2010 Quad stock idlers, which are TerraCycle Sport Idlers.
---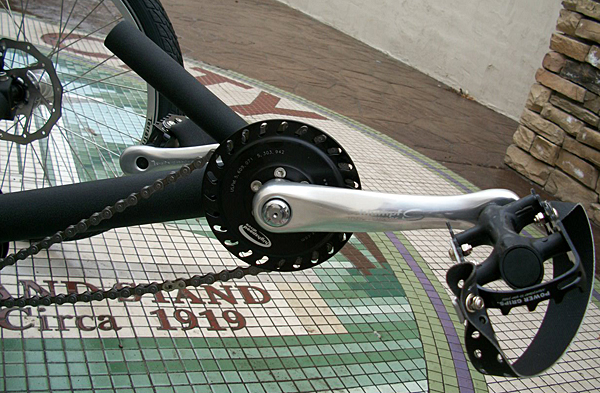 Schlumpf High Speed Drive
Sharon went with a Schlumpf High Speed Drive to maximize her gear range as well as simplify her chainline. She also upgraded her pedals to PowerGrip Pedals to maximize her cadence ability, and to prevent her feet from slipping off the pedals.
---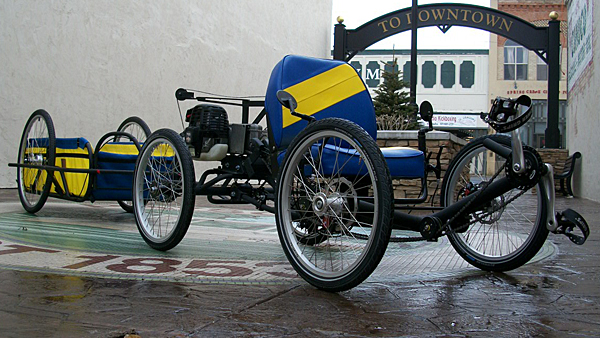 ---