No results were found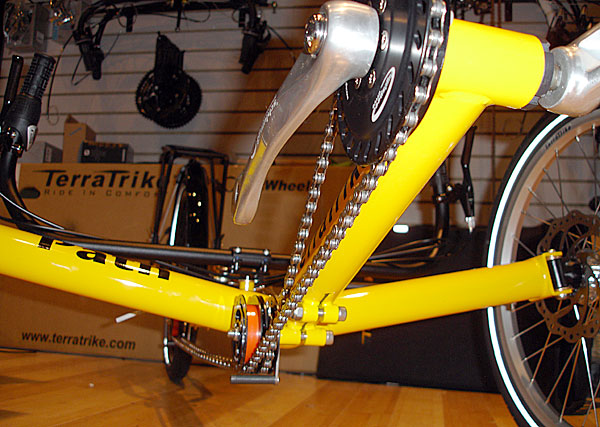 As desired, we kept a modified version of the stock chain routing. This keeps the chain under the frame and out of the way. It's nice and clean, and looks really sharp with the single Schlumpf chainring up front. You can also see here the 152mm cranks--great for spinning!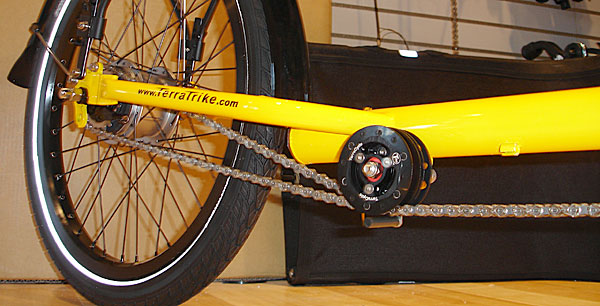 To build this trike right, we get rid of the stock chain and replace it with the KMC X9 chain. The more flexible chain lets us use the TerraCycle Idlers. You'll see here that we do not need a chain tensioner thus eliminating drag. The idler spacing is lined up to maximize performance and reliability.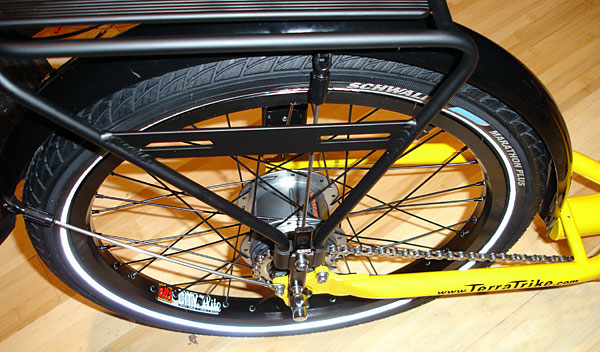 Featuring the Shimano Nexus 8 Hub, the Path Plus gives you an excellent gear range and super smooth shifting. The Nexus lets you shift while stopped, coasting, or even under load. When combined with the Schlumpf HSD you get enough gears to climb any hill and go as fast as you want on the way down!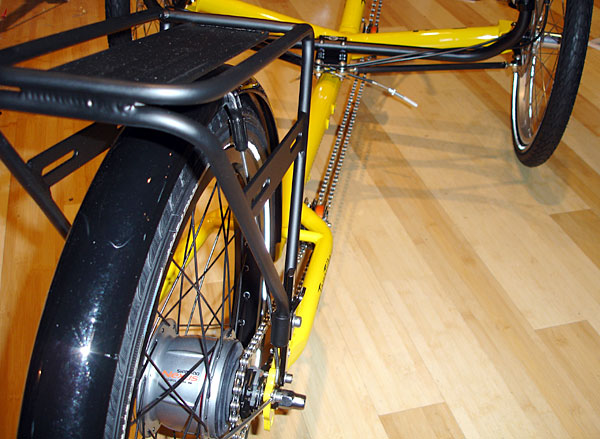 From the rear you can see the aluminum rack, Nexus Inter8 hub and chainline.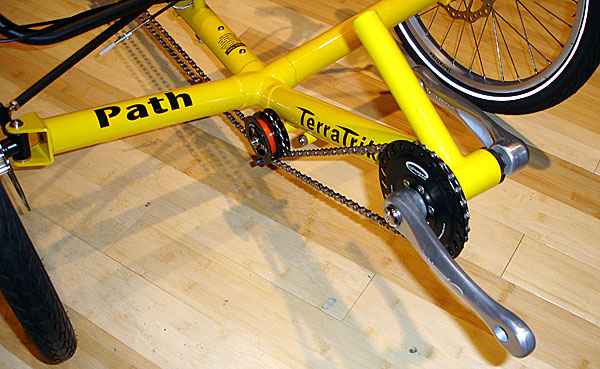 Equipped in the front with a Schlumpf High Speed Drive and the TerraCycle Idlers, this modified Path Plus will really be able to move.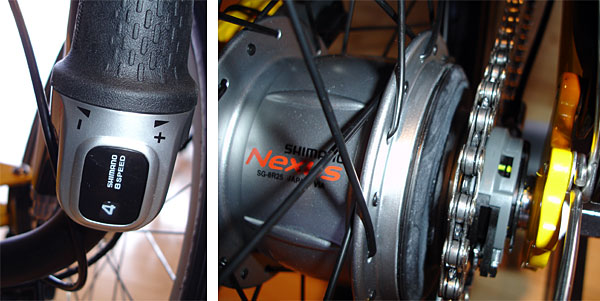 Keeping the Nexus hub adjusted is very simply. Just turn the shifter (shown on the right) to fourth gear. Next use the cable adjuster to line up the two yelow marks on the hub. That's it!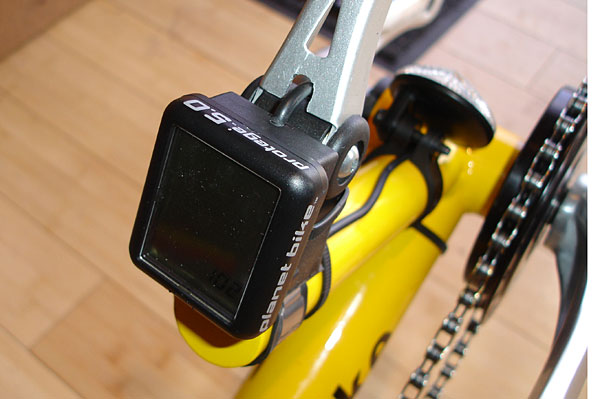 The Protege computer is mounted with our modified mount on the SwingGrip Accessory Mount to the front derailleur post.