Get ready to go somewhere awesome! This Adventure FS can't wait to show you around.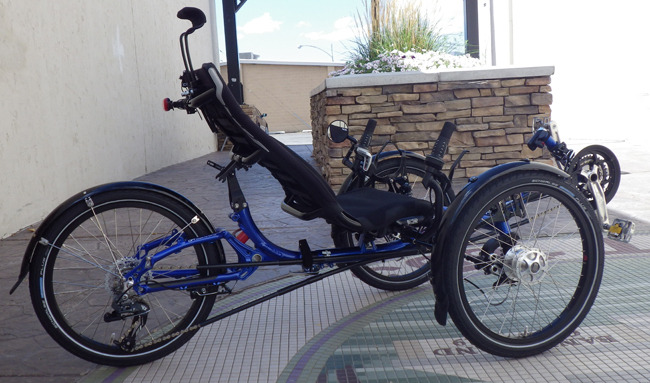 ---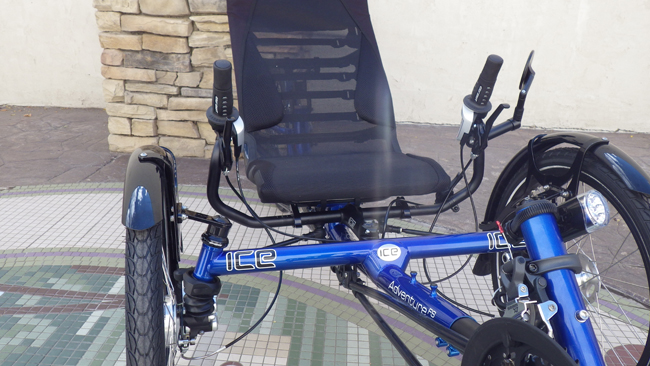 ---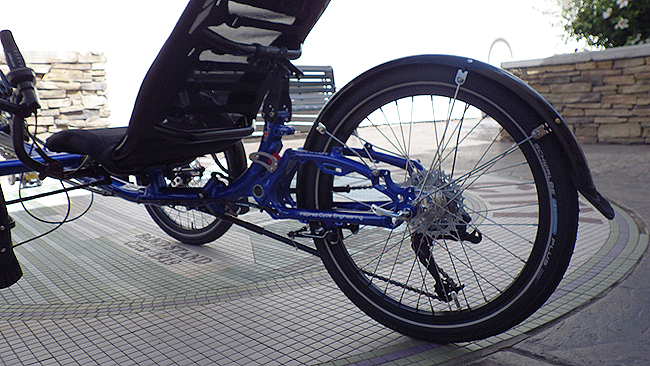 ---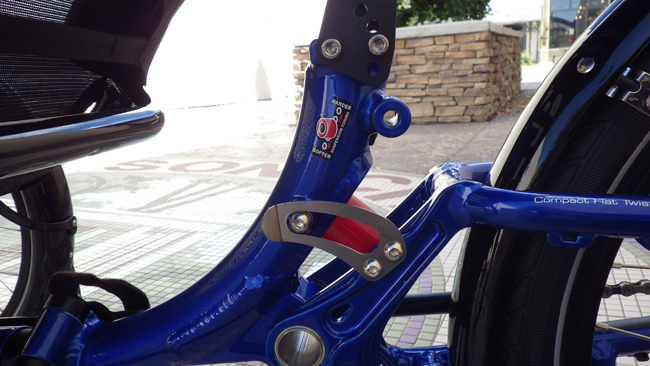 ICE Elastomer - Medium Weight - Different riders need different elastomers to get the most out of their ICE Rear Suspension. The 20 inch suspension ICE come with a Medium RED elastomer which suits a wide range of body weights and uses.

---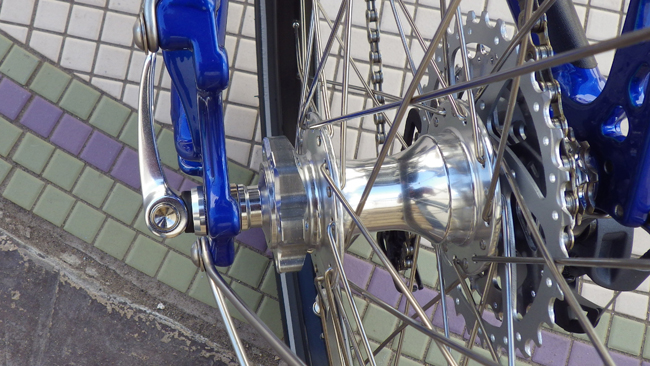 Rear Wheel - 20in - ICE 9sp Custom Capreo Hub - Want higher gearing with your 20-inch trike? These wheels have the ICE custom Capreo hub with a disc brake mount and a custom 9-speed 9-26T cassette for a wide range. That gives you an 18% higher top gear than you'll get with a standard 11-tooth cassette.

---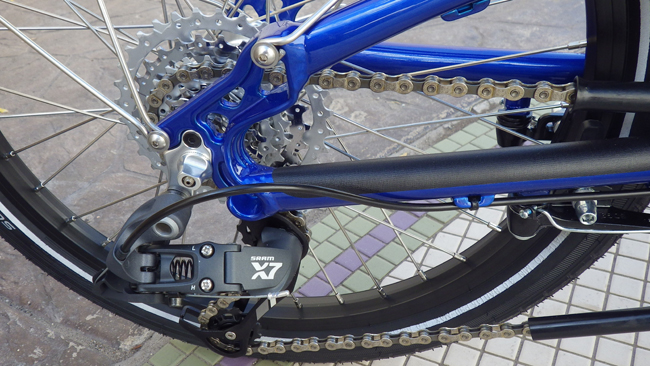 SRAM X7 9-Speed Long Cage Rear Derailleur - ***DISCONTINUED***

---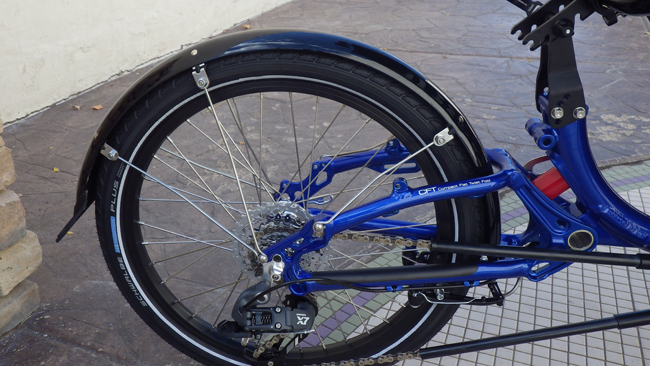 ICE 20in Rear Mudguard - For those who would like to prevent spray from the rear wheel getting onto other riders following close behind we offer this full wrap mudguard. This mudguard is also quick release and does not limit the folding function. It has been designed to allow the use of the optional rear disc brake and is adjustable for up to 50mm tires. It is also compatible with a Rohloff hub if one is fitted.

---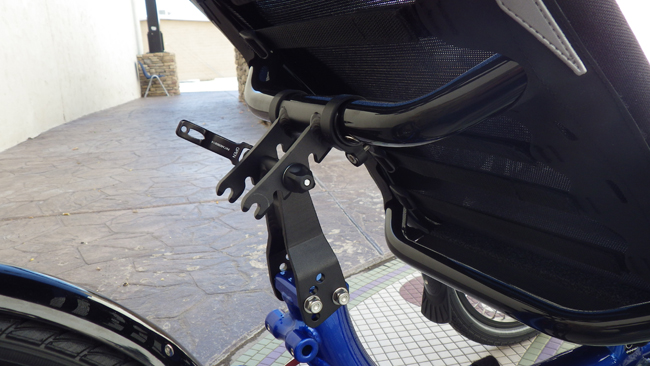 TT Bracket for improved off road traction on Ice Sprint - TT Bracket for improved off road traction on ICE 20 inch suspension only. Use the TT bracket on the Sprint, Q or QNT in conjunction with FB to improve rear wheel traction and weight distribution for OFF ROAD riding.

---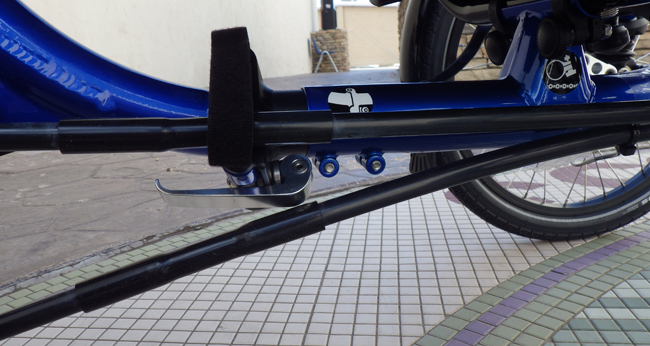 ---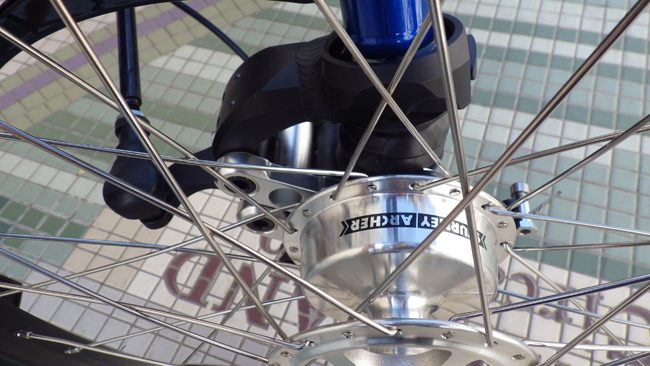 Sturmey Archer Drum Brakes - ice

---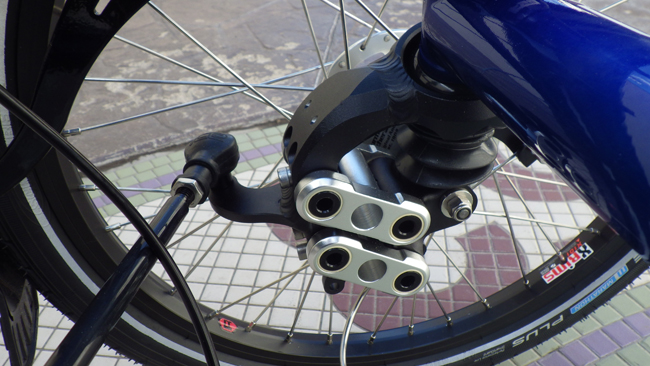 ICE Front Suspension Kingpost - PAIR -

---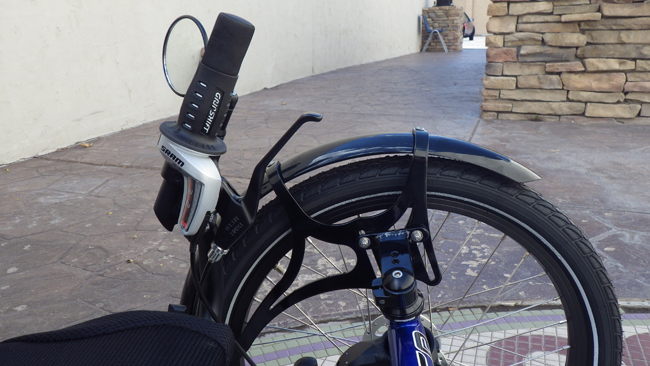 ---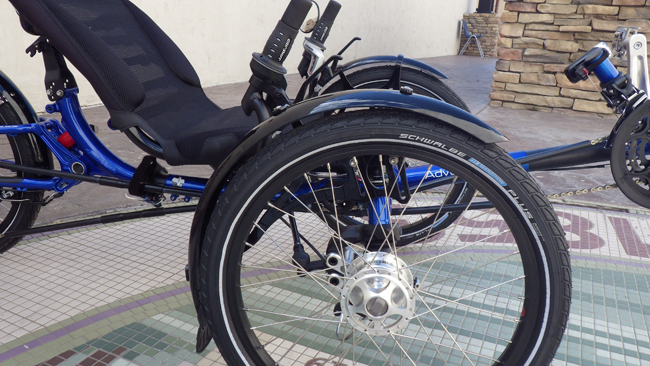 ICE 20 inch Front Fender Mudguard Set for Suspension Front End - These ICE Mudguards are quickly fitted and removed with one bolt (or optional QR levers). Light weight and adjustable for larger tire clearance up to 2" (50mm) Schwalbe Big Apple. Complete with mud flap at the lower edge. Comes as a set of two front Mudguards (fenders) for your Trice recumbent ICE Trike.

---
---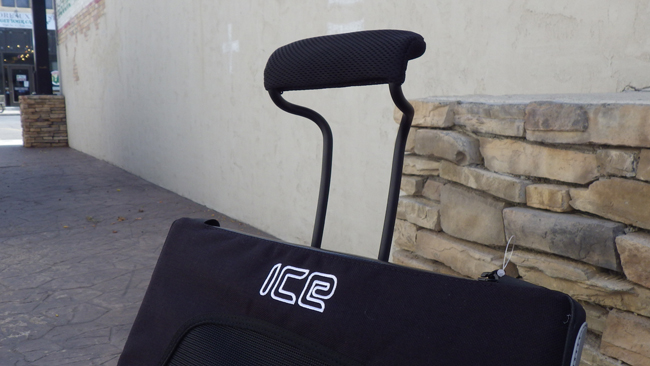 ICE Adjustable Neck Rest - For Ergo-Flow Mesh Seat - Fully adjustable for height and angle, removable padded cover. Very comfortable going up hills especially when the trike is set to a more reclined seat angle. Also a nice feature when relaxing at a standstill.

---
---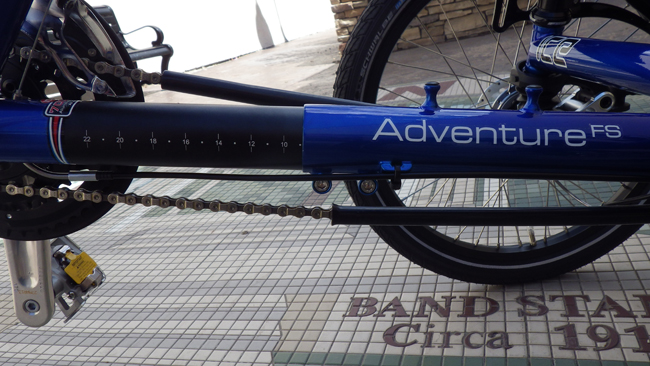 ---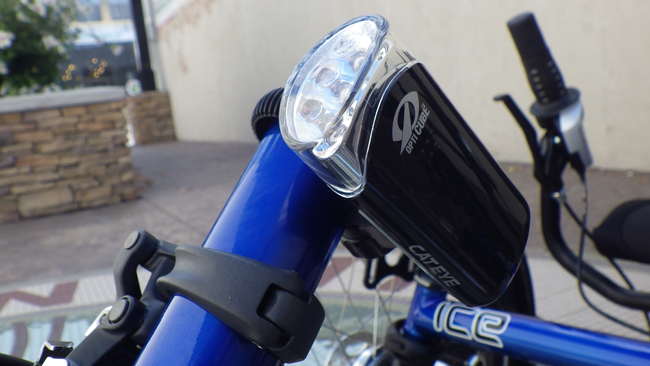 ---
---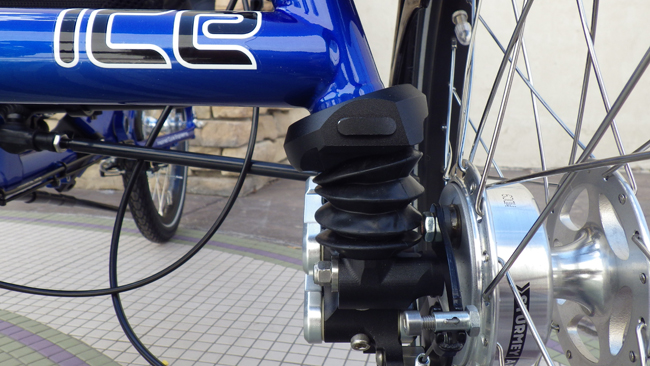 ICE Front Suspension Kingpost - PAIR -

---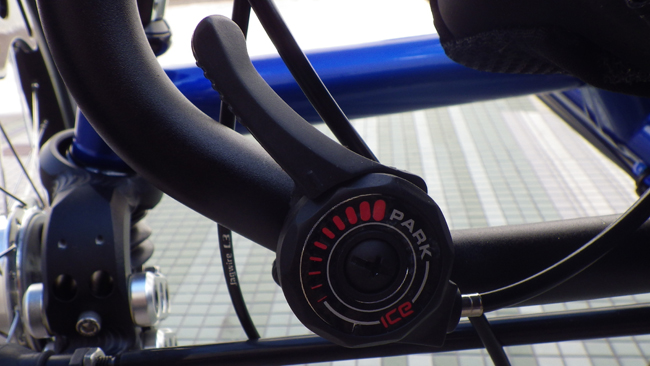 Avid BB7 Rear Disc Parking Brake Upgrade Kit - Friction Lever - Complete kit to allow the addition of a rear parking brake. Includes an Avid BB7 mechanical disc brake and rotor, parking brake lever for fitting on the handle bar and a cable. The rear hub must be disc brake compatible and ready to take the rotor supplied in the kit.

---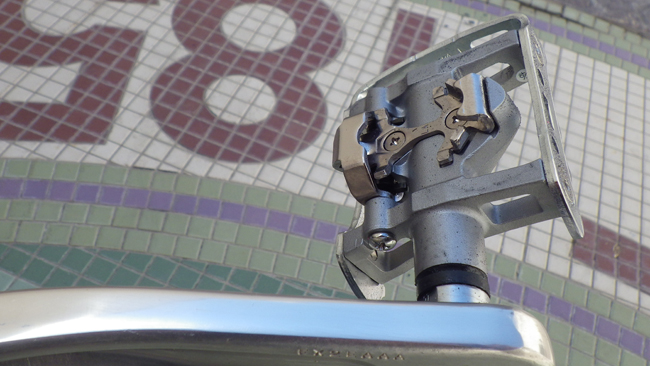 Shimano PD-M324 Combo Pedals - Shimano PD-M324 Clipless SPD/Cage Mountain/Road Pedals. Features SPD clipless on one side and standard clip/strap on other. Cup and cone bearings. Includes SM-SH56 cleats. Four degrees of Rotation. -Platform and SPD

---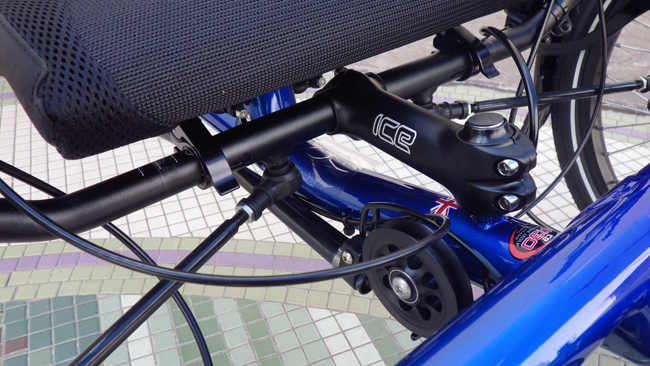 ---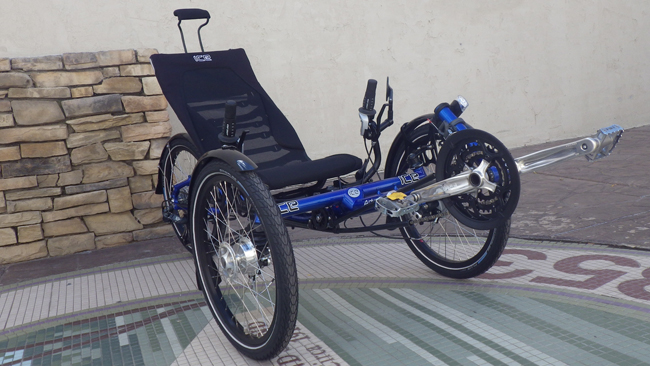 ---