This custom Extended Quad is going to become part of an electric velomobile. We can't wait to see the final result.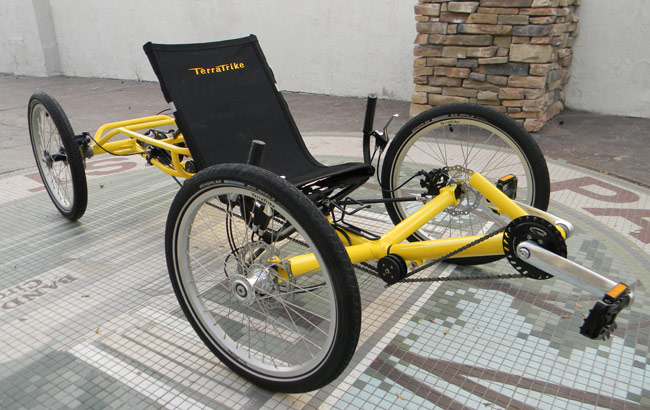 This quad has the Schwalbe Big Apple tires all the way around and features the Schlumpf High Speed Drive in front.
---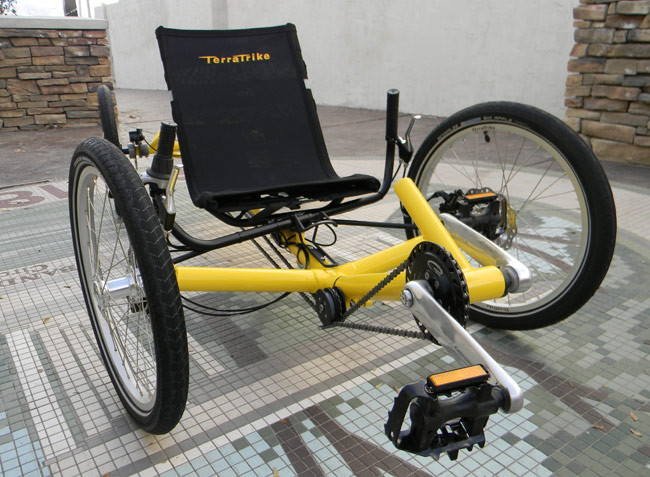 The Schlumpf HSD gives this trike an extremely wide gear range. Combined with the Nuvinci N360 transmission it has great top end and bottom gears.

All our Quads come standard with the TerraCycle Sport Idlers.
---
The Schlumpf drive is easy to shift. You just kick the button in with your heel.
---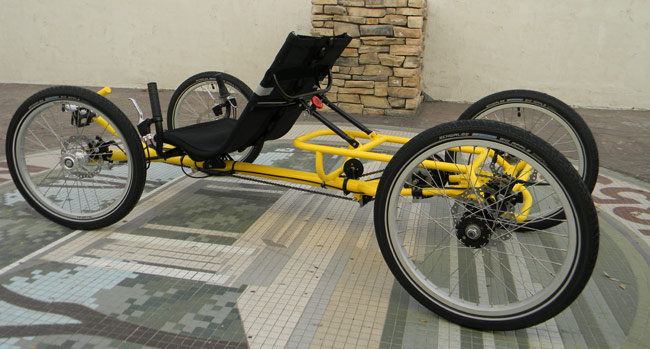 The advantages of the Extended Quad are many. There is much more room for cargo, and in this case it is easier to mount motors and batteries.
---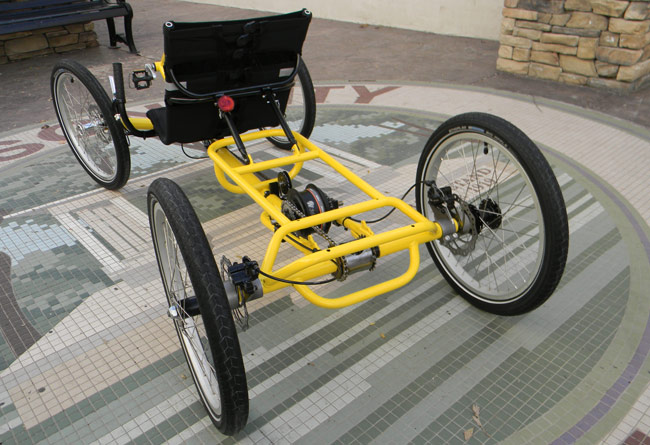 This extended Quad features rear brakes, which is going to become the standard setup on the 2012 model Quad.
---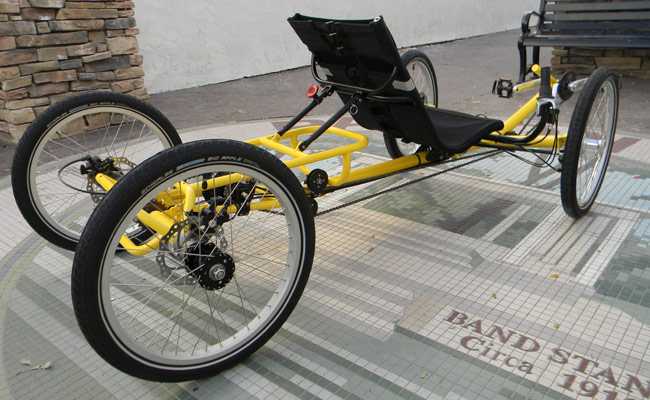 Our new rear brake system allows the rear wheels to come off the rear axles without removing the calipers.
---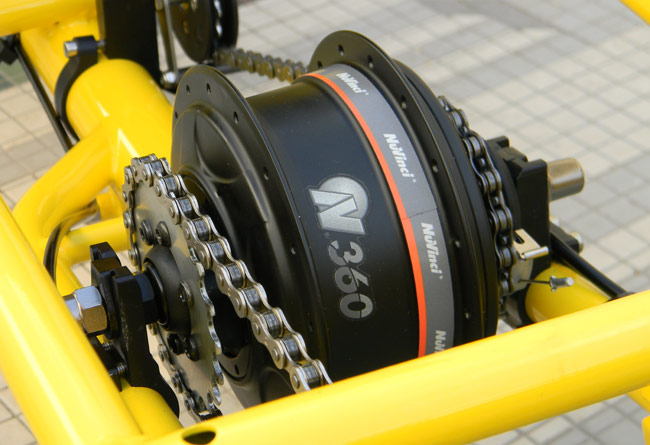 This Quad is equipped with the Nuvinci N360 transmission as a middrive.
---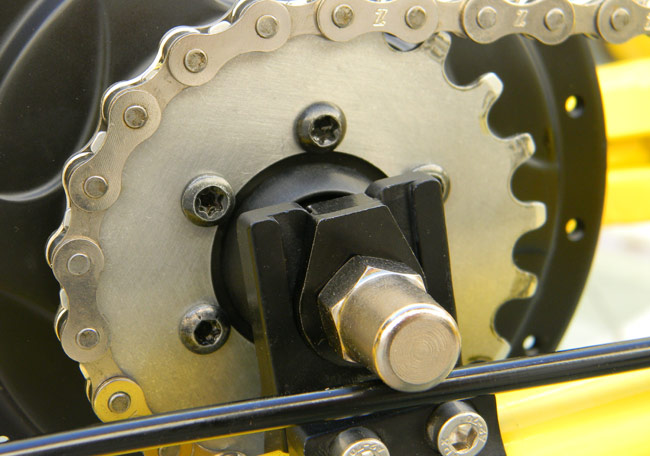 ---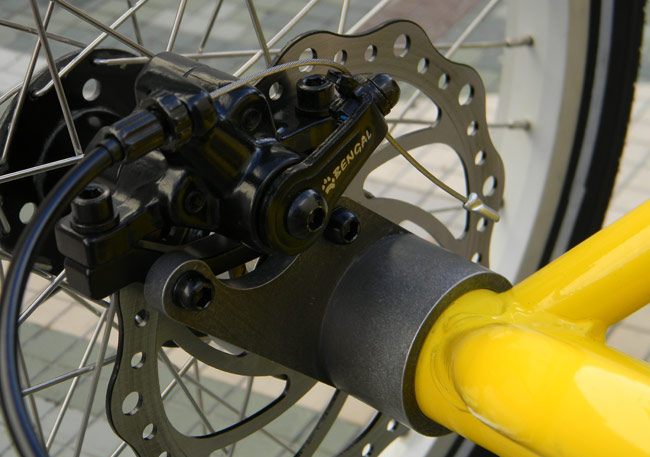 Our new brake mounts are adjustable for a wide variety of calipers.
---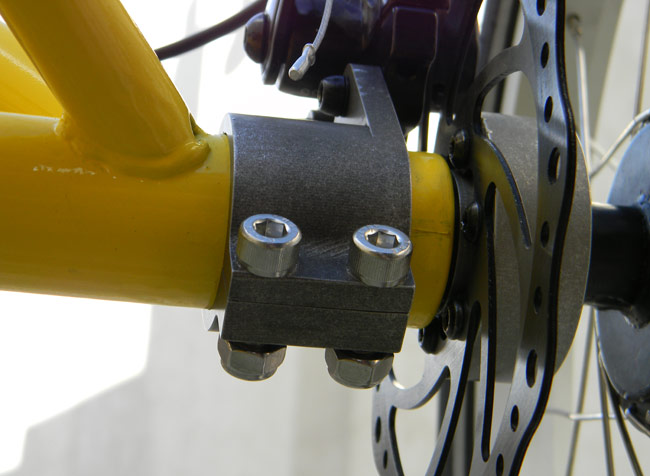 ---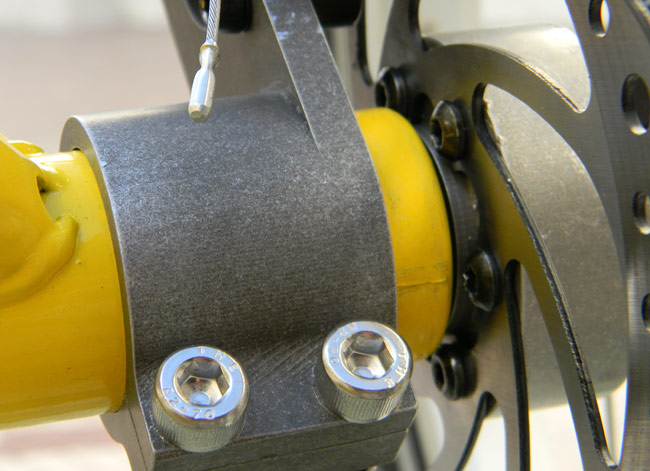 ---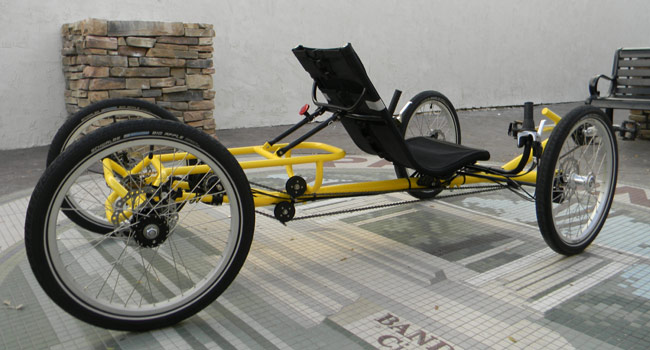 ---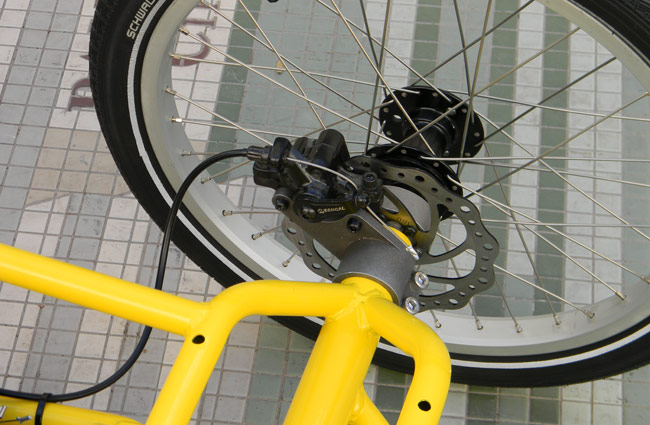 ---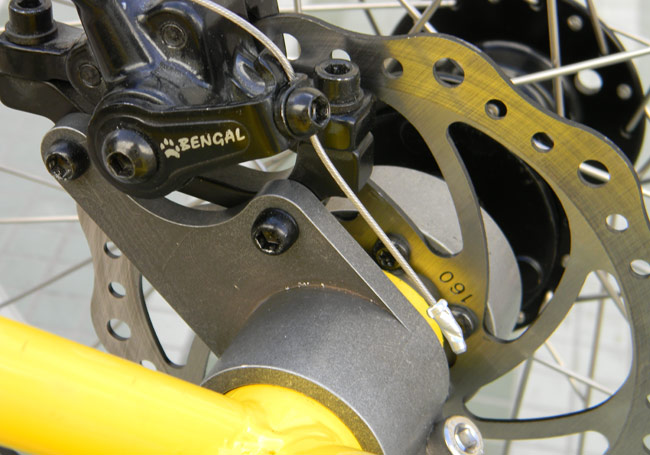 ---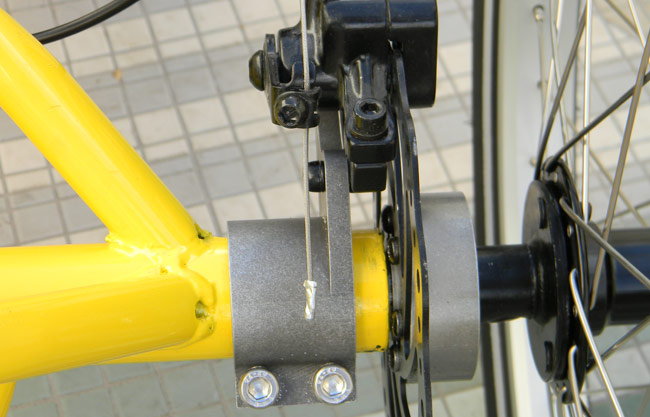 ---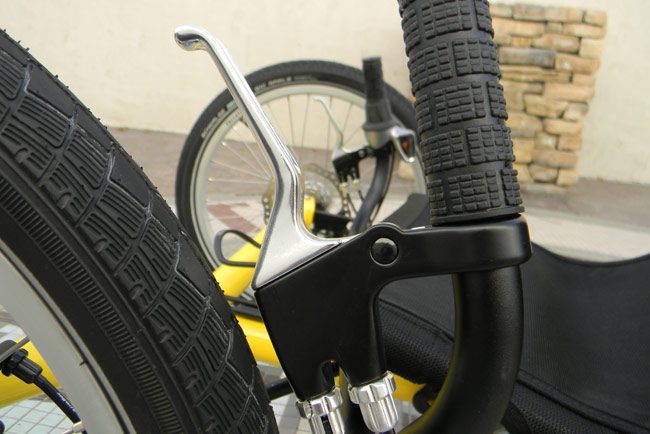 ---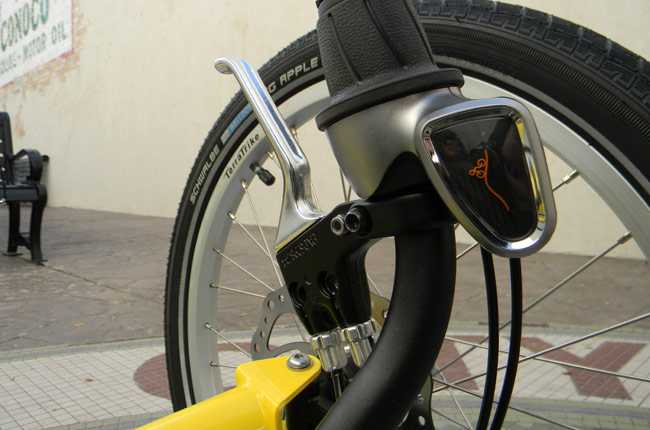 ---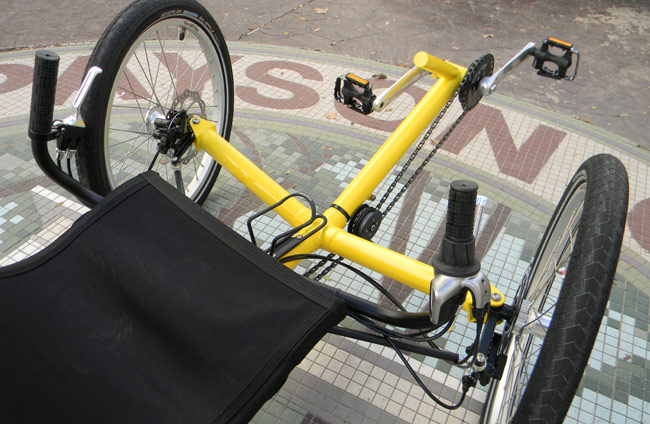 ---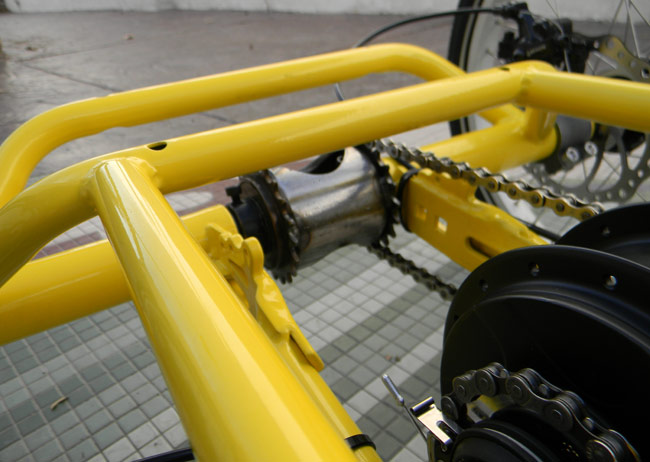 ---
---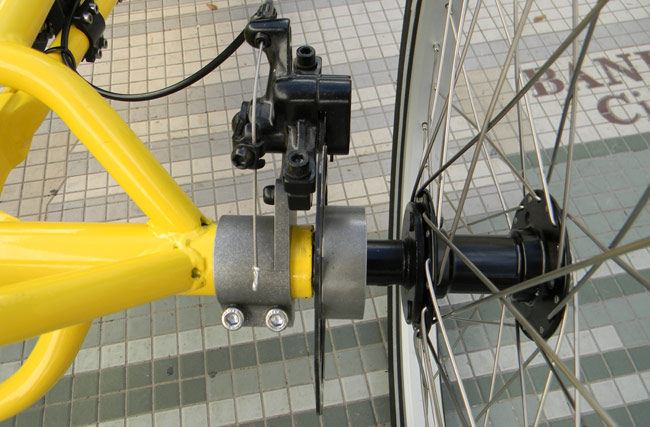 ---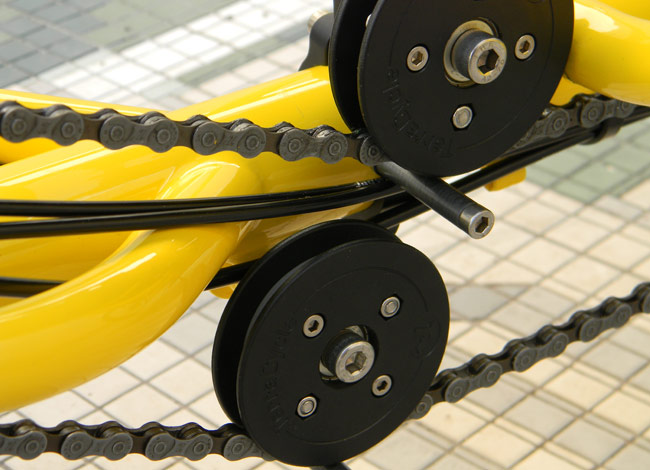 ---