This pocket has been upgraded with a black powder coat and a Muscle Seat to make it look super sleek and fast!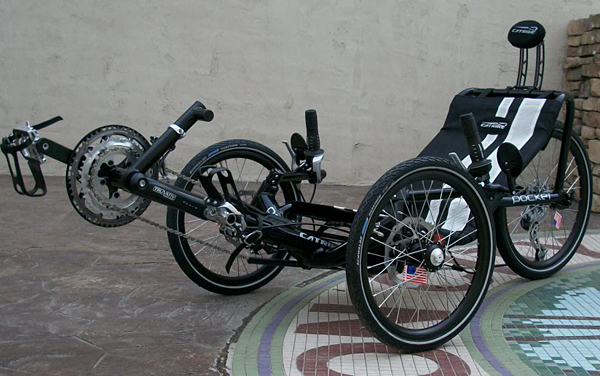 ---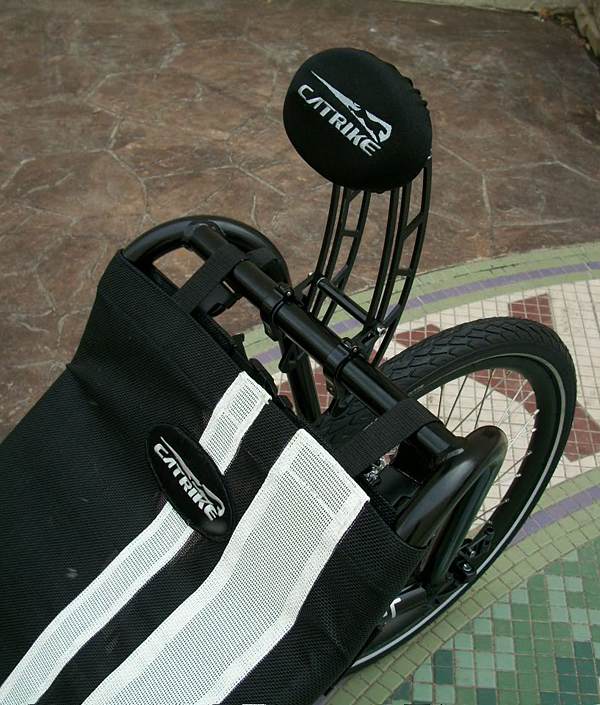 Headrest
Frank added a headrest to his trike to make long rides more comfortable.
---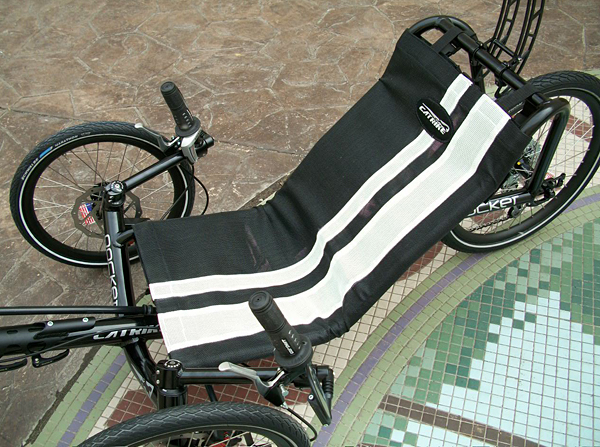 Seat
Frank wanted the Catrike Muscle seat to compliment the slick look of his black trike.
---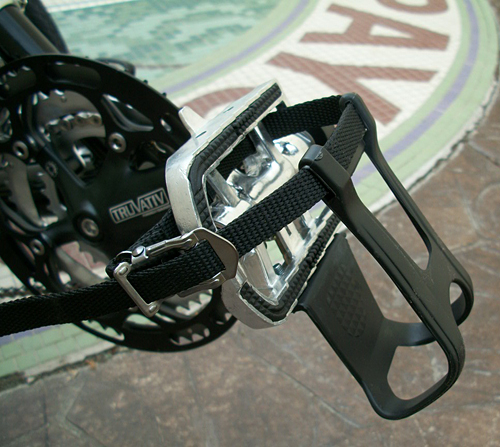 Pedals
We have installed toe straps to the pedals for extra spinning possibilities while riding.
---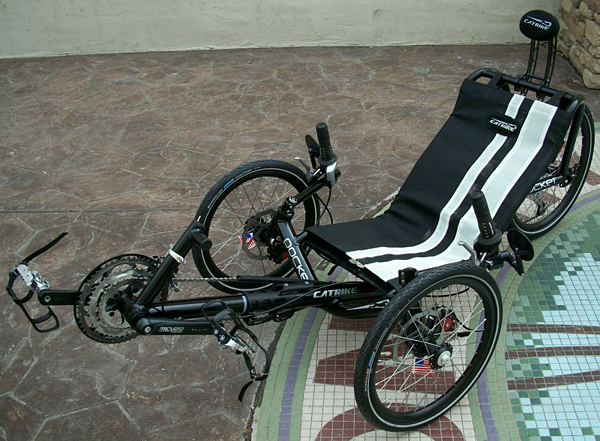 Pedals
Frank also upgraded his brake levers to parking brake levers, and added an extra mirror to see what's going on behind him.
---