No results were found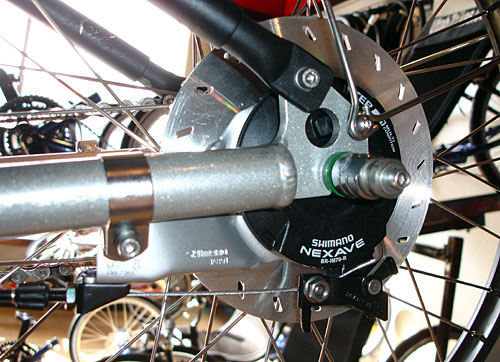 Nexave Deluxe Roller Brake
I'm running the Shimano Nexave deluxe roller brake for the Nexus hub. This brake can be added to any Nexus hub.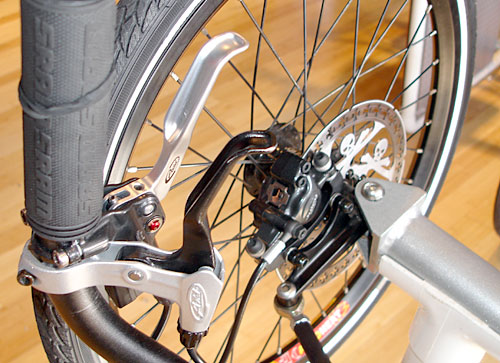 Rear brake lever
I have three brake levers on my trike so that I can work each brake individually.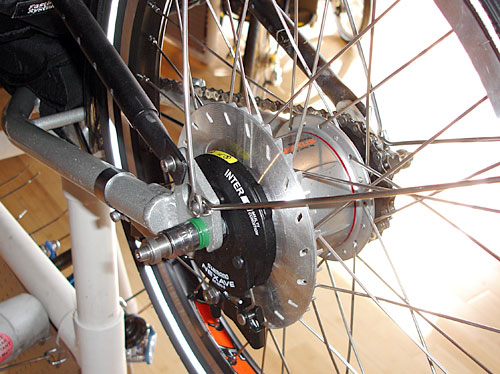 The Nexave Deluxe Roller Brake connects to the frame by means of a bolted strap. This counteracts the braking torque. I have the brake set up to engage and lock up pretty quick, since my main use of the rear brake is sliding/skidding around corners. The Nexave brake does have very subtle control and can also be used to stabilize the trike at high speeds.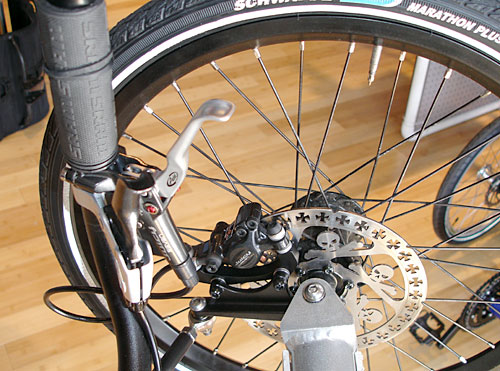 On the left handlebar I have the brake levers for the front left brake and the rear brake. I have the rear brake angled in slightly so that I don't use it except deliberately. The spacing between the two levers is such that I can use either brake individually, or grab them both at the same time.

In the front, I'm using the Avid Juicy 7 Hydraulic brakes with a Dirty Dog custom rotor.

For the rear, I'm using an Avid FR-5 flat pull lever with a Nexave Roller Brake.