This easy-to-ride 21-speed trike is definitely a classic. It's super comfortable, easy to adjust, and a blast to ride. If you are looking for a great entry-level recumbent trike this should be on your list.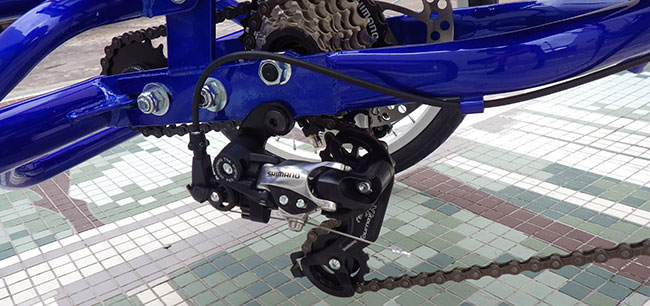 The rear gearing uses a Shimano Tourney 7-speed derailleur. It shifts easily and has a great gear range.
---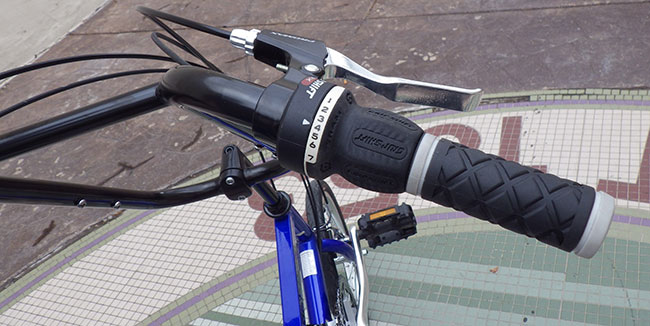 The shifters are easy-to-use MicroShift twist grips. Just as with any derailleur-based gearing system you need to pedal as you shift. The shifters will tell you what gear you are in.
---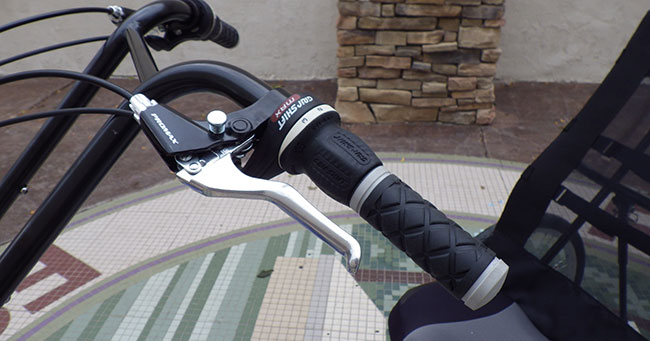 The EZ-TriClassic comes standard with locking brake levers. They keep the trike from rolling when parked and make it easy to get on the trike.
---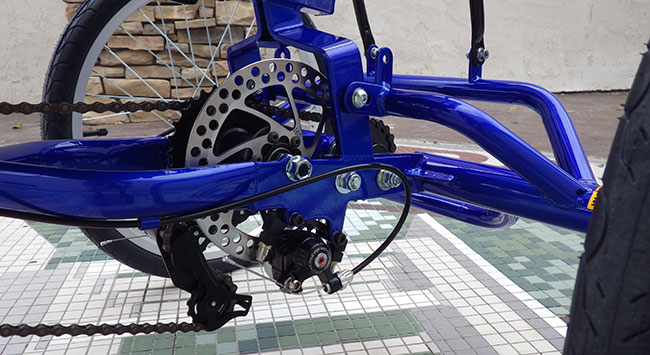 The rear disc brake is quite effective.
---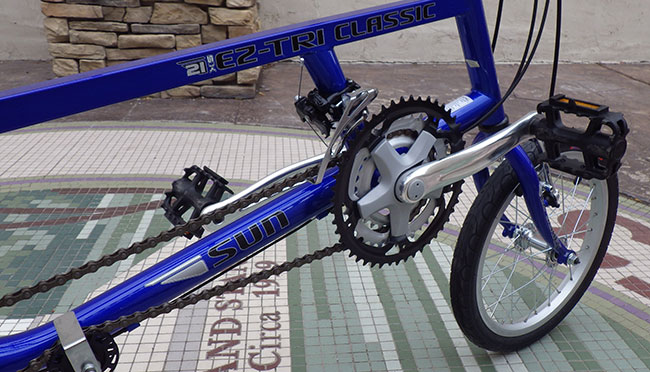 The front triple-crank gearing allows you to set the range for the rear gears. The small sprocket is for climbing and the large one is for high speed.
---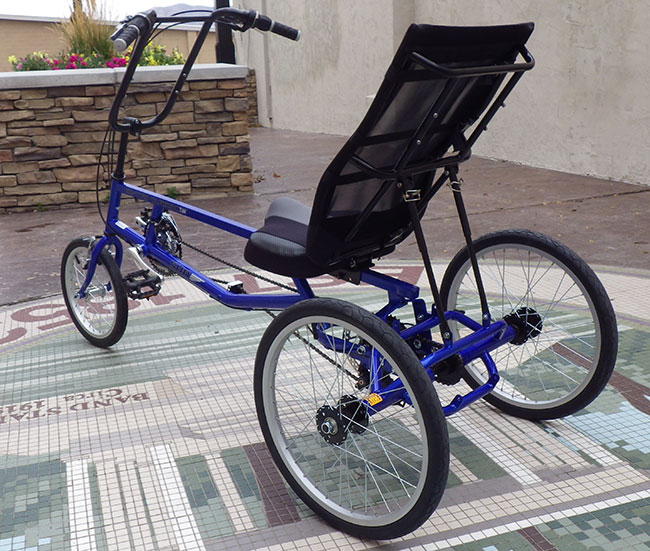 The seat is very easy to adjust. It can be slid along the frame rail to adjust for leg length. The seat back angle can be adjsuted by choosing from the different holes in the rear supports.
---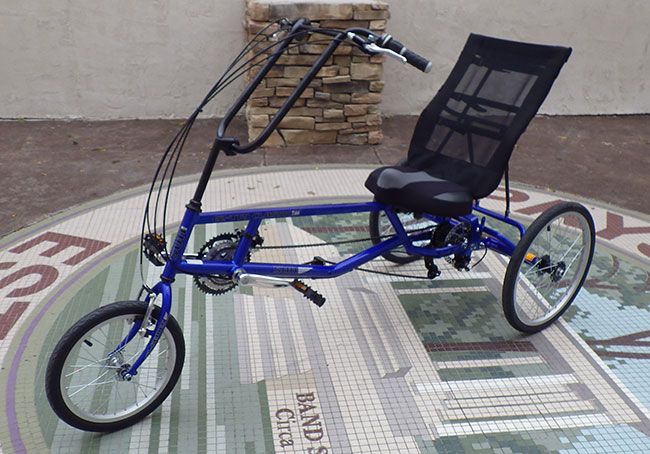 ---