If you are at all worried about visibility our Fluorescent Yellow should set your mind at ease. This totally AWESOME Catrike Annihilator X90 by Utah Trikes is the ultimate machine. Comfortable and fast, it's got a high seat and tons of gears.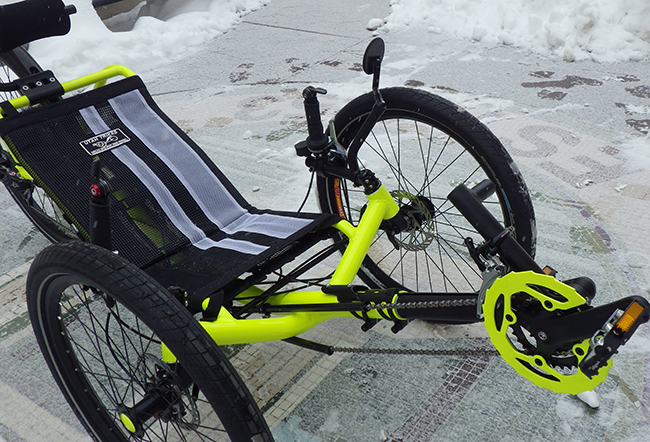 Dimension Bash Guard Triple 44t Max 104mm - Black
- Dimension Bash Guard -Mounts on outside of outer chainring in a triple ring set up -Includes spacers; no chainring bolts included -3mm thick -16mm bolts recommended for most applications
Those huge 24-inch Schwalbe Big Apple tires are only eclipsed in size by the even bigger 29er in the back! Comfort and speed!
---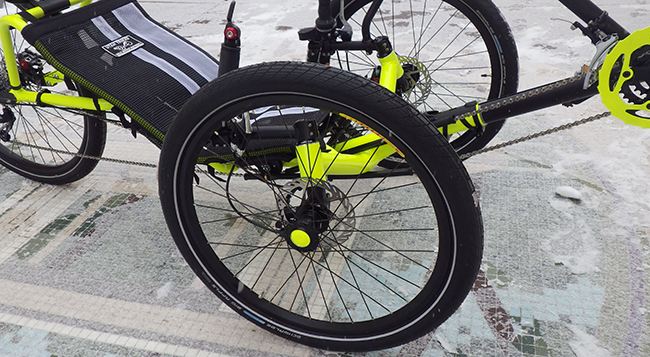 Front Wheel - 24in - Catrike/Revolution 20mm Front Hub - Aeroheat or MTX - 32H Black Spokes - 24in Velocity AeroHeat Rim with 32H Catrike Front Hub laced with Black Spokes.

---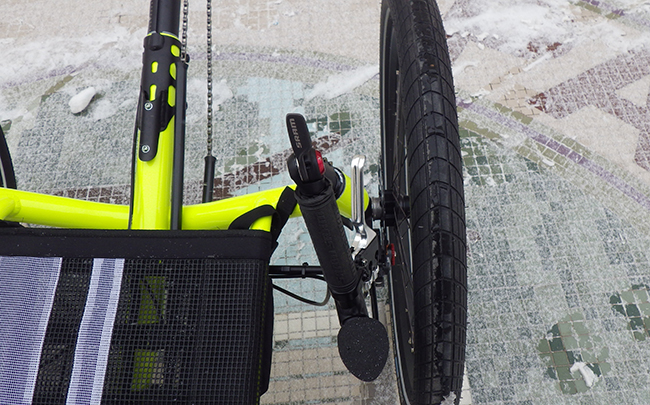 Schwalbe Big Apple 24x2.00 (50-507) HS430 Tire - Built in suspension. The tire suspension responds amazingly well - an advantage that in everyday life is more important than long spring travel. Using simple technology cycling can remain low-maintenance and easy. -WIRE BEAD -PSI: 35-70

---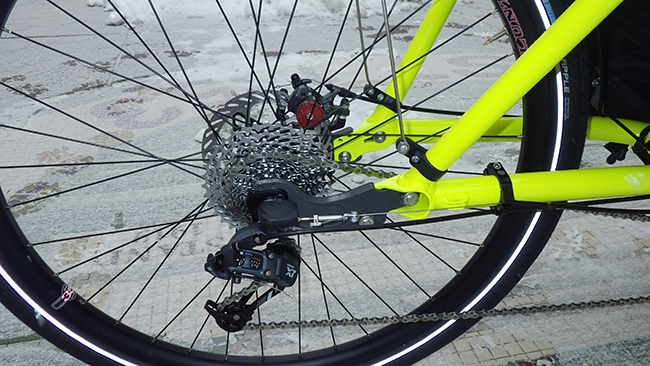 UTCustom Basic Wheel Extension Kit for 2013 and Later Catrikes - You can now convert your Catrike into a different machine. With the bigger rear wheel you will roll faster and have a smoother ride.

We CRAMMED 30-speeds onto that rear wheel using a Sturmey 3-speed hub and a SRAM 10-speed cassette.
---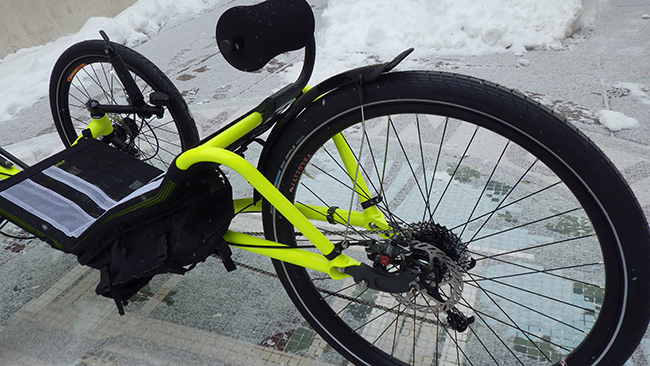 We also managed to fit a rear disc brake on this beast. And, check out the cargo bag on our exclusive Super Awesome Seat!
---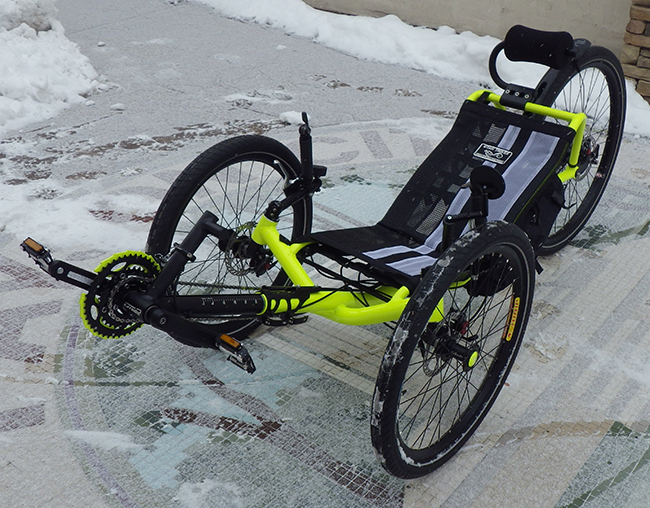 ---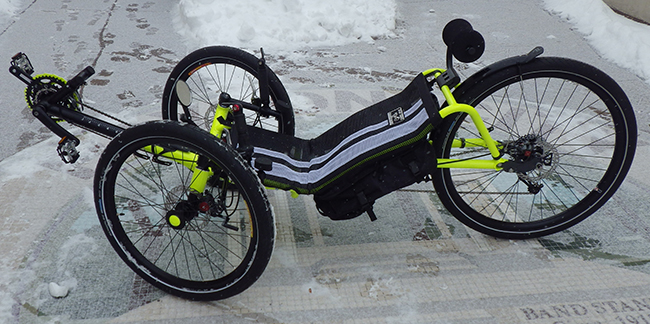 ---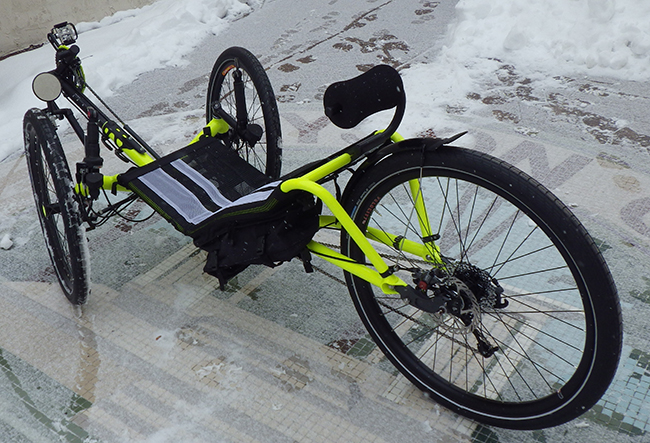 Utah Trikes Performance Annihilator Seat Mesh w/Cargo Bag - We are pretty proud of this seat mesh. It started out as a remake of the Catrike Muscle Trikes we had a few years ago. Then we found an even more breathable material. then we triple reinforced the strapping. And finally we put a custom cargo bag on the back complete with insulated water bladder pouch! We are not sure if this seat will actually make you faster, but your trike will definitely look cooler!

---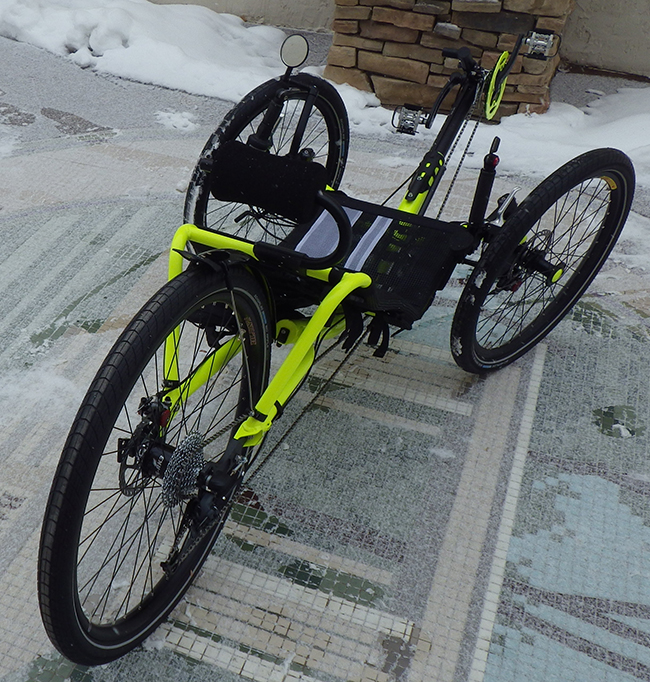 Schwalbe Big Apple 28x2.00 (50-622) HS430 Tire - Built in suspension. The tire suspension responds amazingly well - an advantage that in everyday life is more important than long spring travel. Using simple technology cycling can remain low-maintenance and easy. -WIRE BEAD -PSI: 35-70

---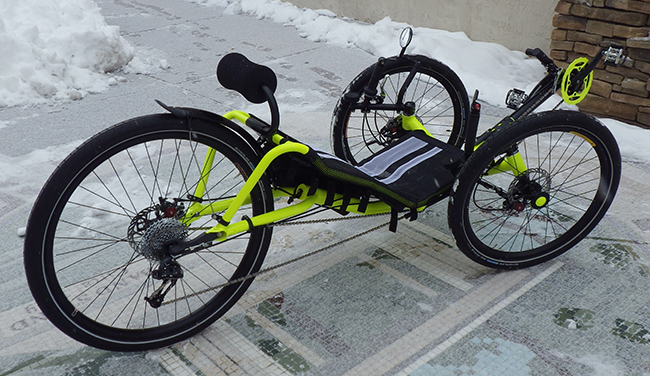 ---