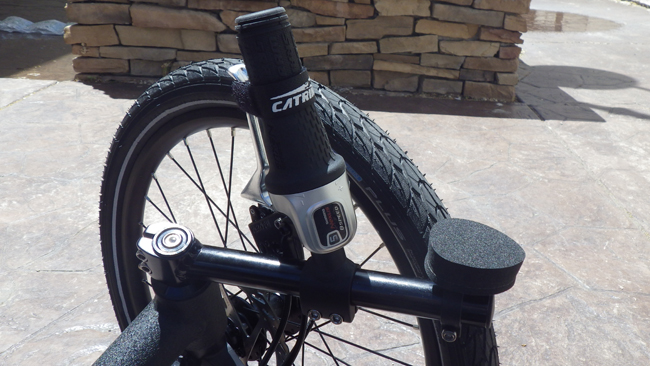 -
---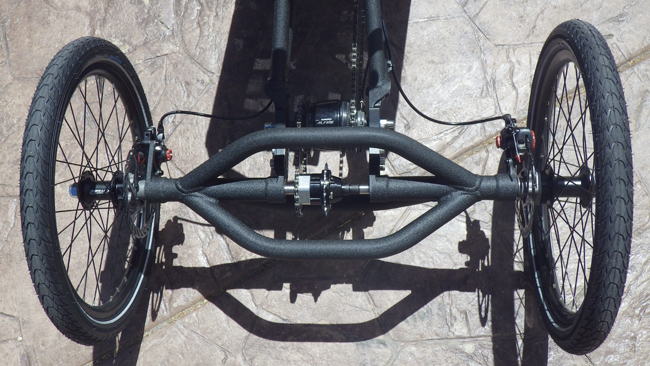 Cat-4 Aluminum Quad Conversion - Includes 20in rear wheels or hubs.

---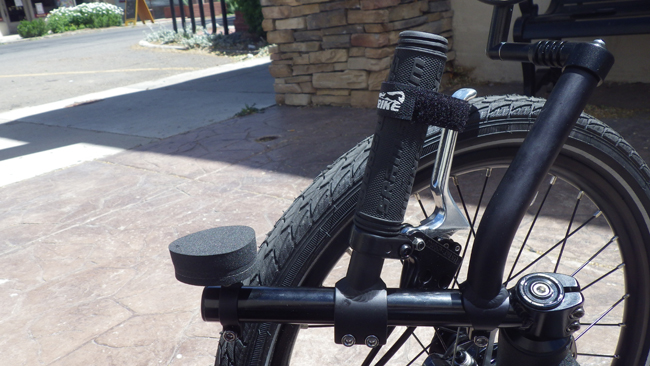 Catrike Mirror/Computer Mount (Left) - A mount that attaches to the lower handle bar for the use of a mirror or a bike computer display. Angled forward to work on the left side.

---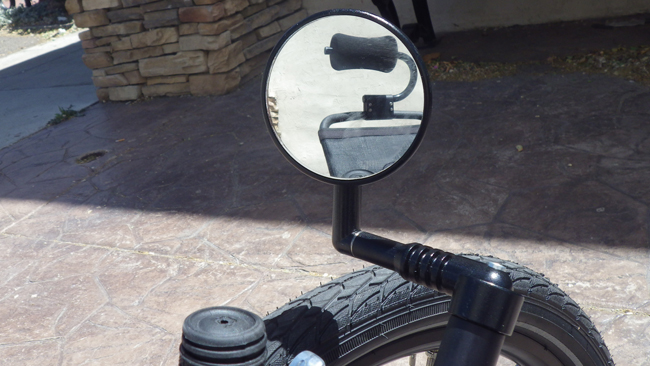 Mirrycle Mirror Adjustable Mirror - The Mirrycle Mirror is by far the most popular mirror for recumbent trikes. It is well made, attaches to any 7/8in tube or handlebar and is easily adjustable. This is an essential safety item for anyone riding a recumbent bike or trike on the street.

---
---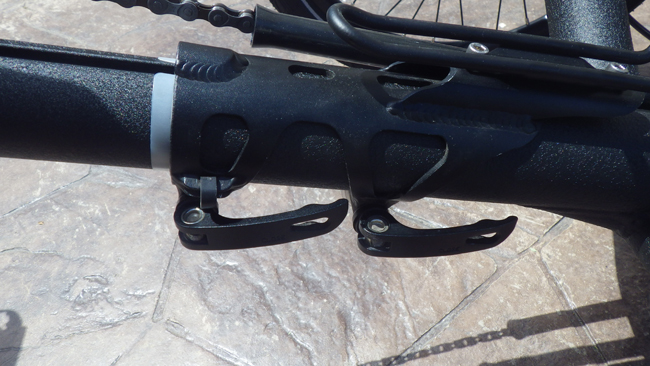 Catrike Boom Clamp Assembly - This is a standard replacement boom clamp assembly for all Catrike models.

---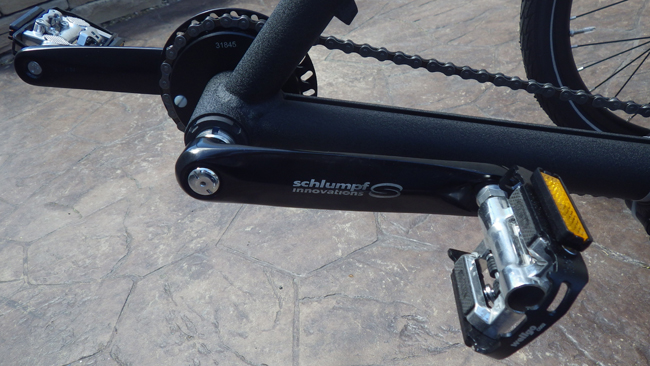 Schlumpf 170mm Straight Crank Arms - Black - Schlumpf 170mm cranks arms. Only compatible cranks for the schlumpf hub. Fits all standard thread pedals.

---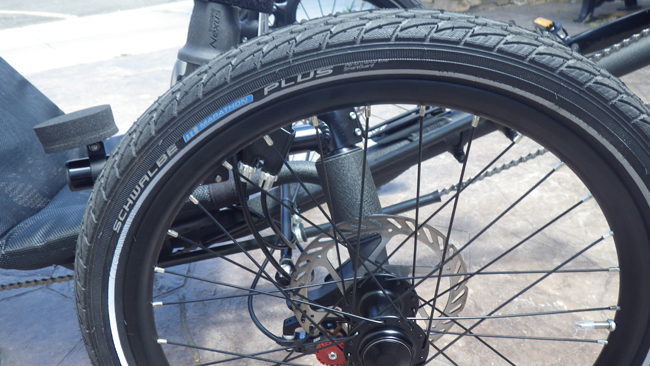 Schwalbe Marathon Plus 20x1.75 (47-406) HS440 Tire - The Marathon plus tire has a thick protective liner to keep foreign objects from reaching the tube. Schwalbe has a protection level 7 out of 7 for all Marathon Plus tires. This is our most popular tire by far because it's affordable and they will outlast any tire out there. You'll be surprised at how smooth and quiet they roll. -WIRE BEAD -PSI: 50-70

---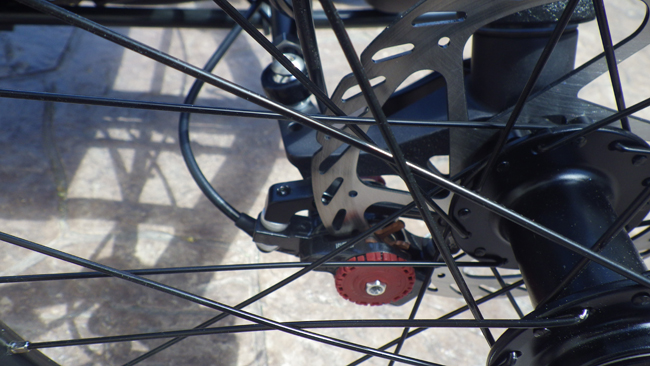 ---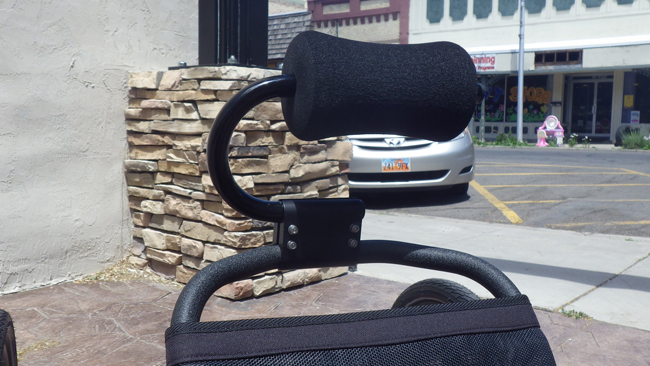 ---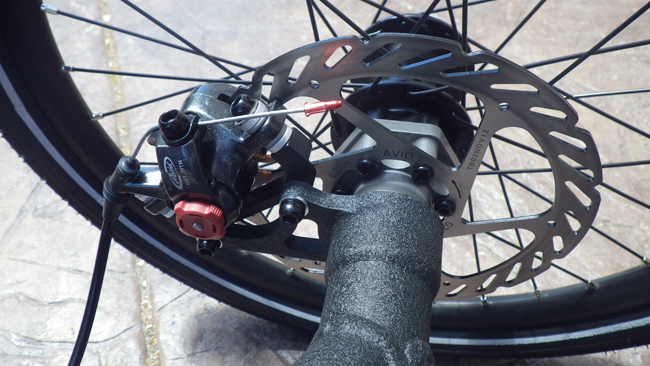 ---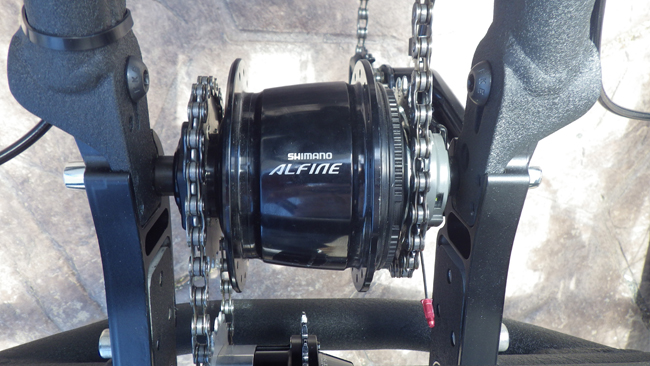 Shimano Alfine Mid-Drive Kit for Quad - Revo Shifter - This kit adds 8-speeds to our Quad Kit using the Shimano Alfine hub transmission as a mid-drive. For the Terratrike Quad conversion we also sell a middrive mounting kit. Cat-4 Quad Conversions do not need a mounting kit but do require the Alfine tensioner.

---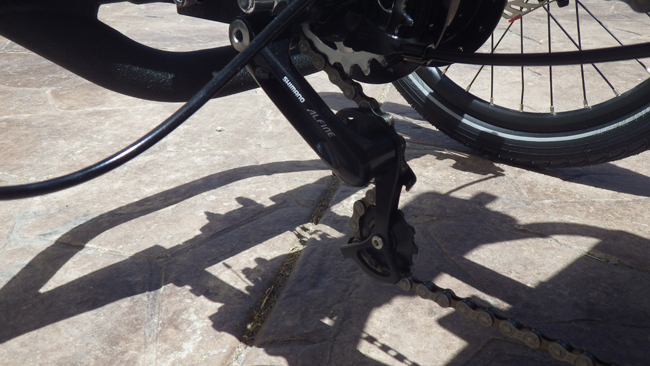 Shimano Alfine CT-S500 Chain Tensioner - Black - Finally an affordable high-quality tensioner that allows you to use your triple cranks with an internal hub in the rear. The Alfine tensioner can take up enough chain for even a 56-24 crankset. -Not for use with coaster brake or fixed gear hubs -20 tooth max rear sprocket -16 tooth chainwrap capacity -41.8mm chainline -Uses washers on the mounting bolt for 5mm of chainline adjustability -CT-S500 Alfine Chain Tensioner

---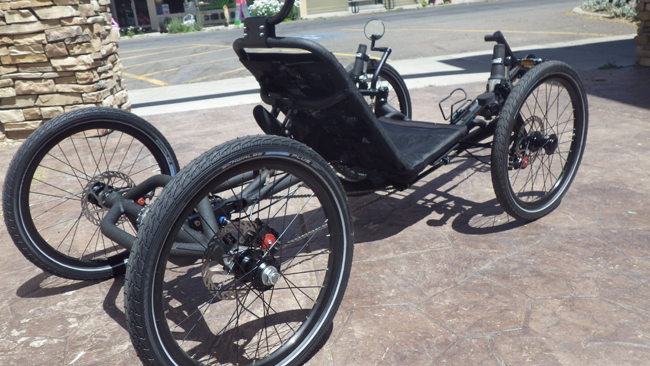 ---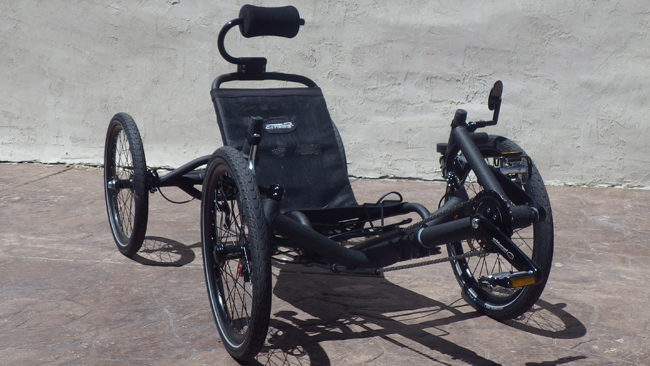 ---