This Villager has been tricked out with lots of upgrades. Most noteably is the larger 24-inch rear wheel.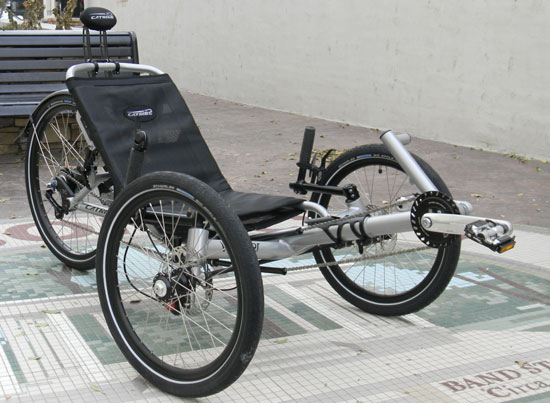 With the Big Apple tires and the larger rear wheel, this Villager will ride smooth.
---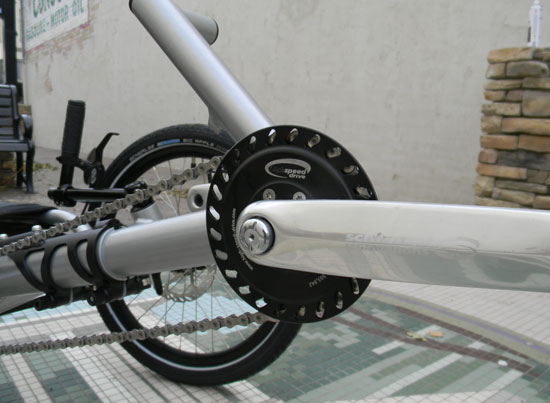 This Villager has the ltimate drivetrain with the Schlumpf High Speed Drive up front and Shimano Alfine in the rear.
---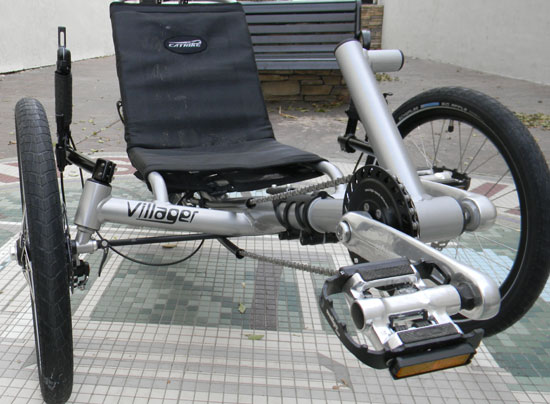 ---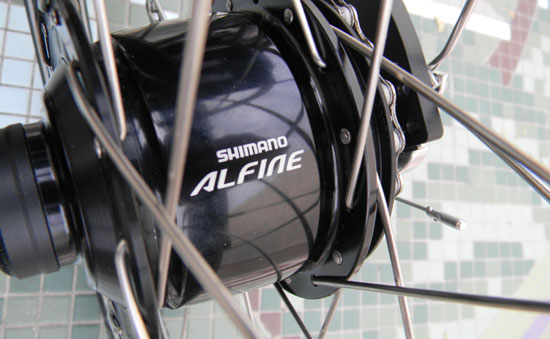 The Shimano Alfine transmission is one of our most popular gearing options. This gearing system is ultra reliable, easy to shift, and nearly maintenance free.
---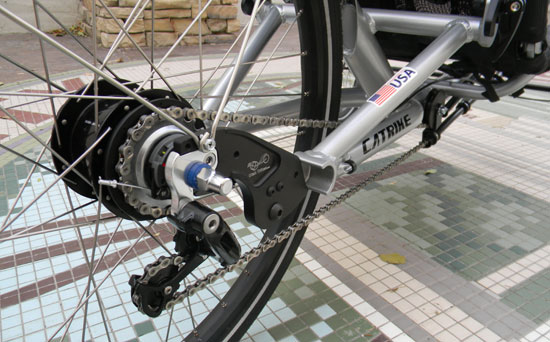 The Alfine Tensioner allows the boom to be adjusted easily for proper leg length.
---
Mounting the larger rear wheel requires the use of our Catrike Rear Extension kit.
---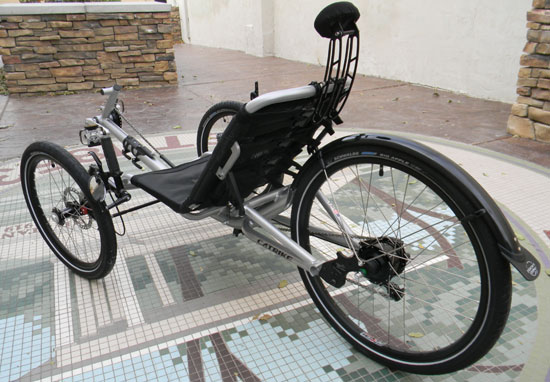 This trike is equipped with the adjustable headrest option.
---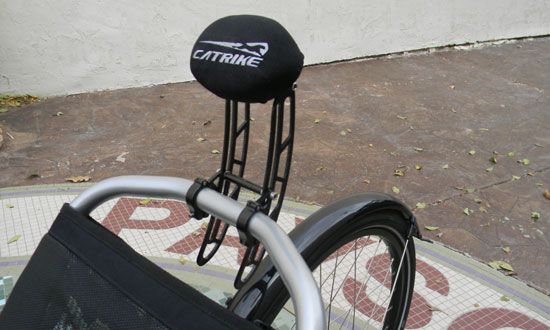 ---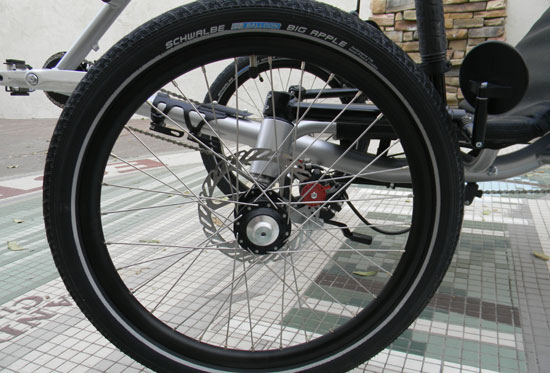 With Big Apple 2.0 tires all the way around this trike rides smooth.
---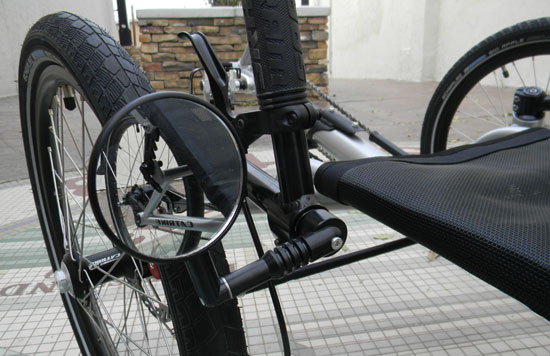 Every Catrike comes stock with a mirror.
---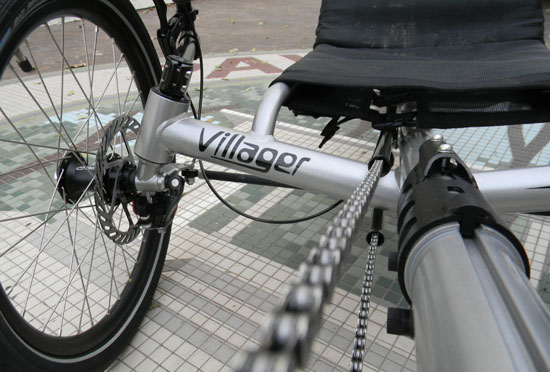 The Catrike boom features easy, quick adjustability as well as indexing to prevent twisting.
---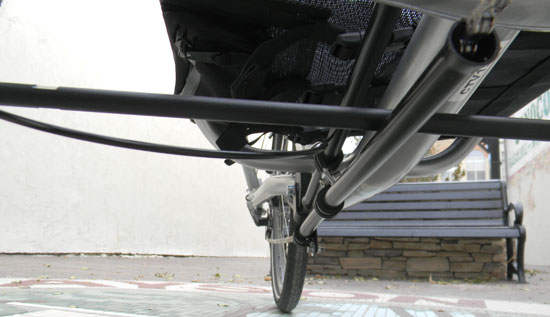 The chain tubes keep the chain, and your pants, clean.
---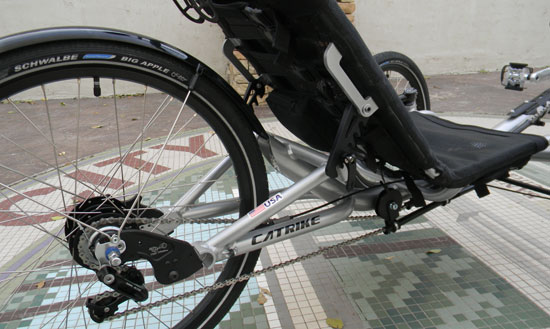 The new Villager has a 5-position adjustable seat and can easily be folded forward for storage or transport.
---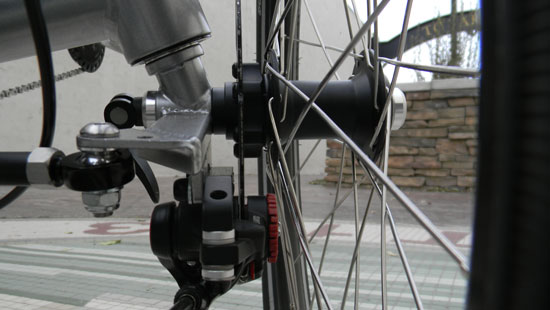 Every Catrike comes with dual disc brakes. The Villager comes stock with the Avid BB7 brakes and the CleanSweep rotors. Also seen here is the quick-release front axle.
---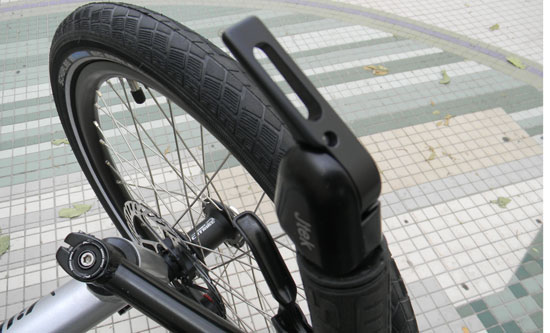 The Jtek bar end shifter works with the Shimano Alfine transmission for easy precise shifting.
---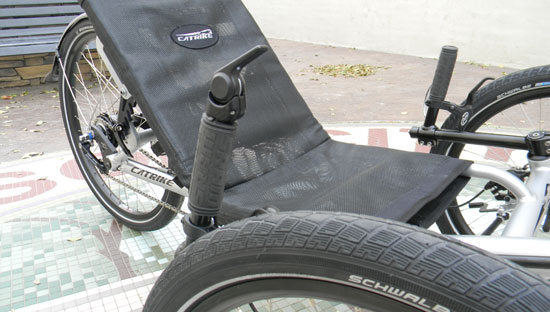 ---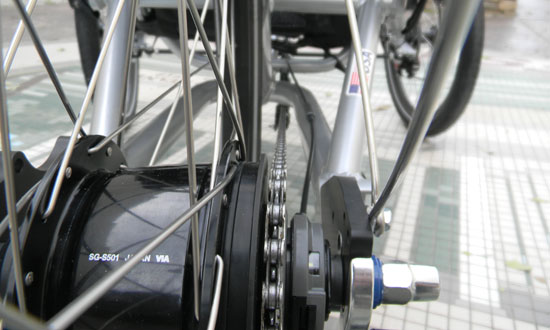 ---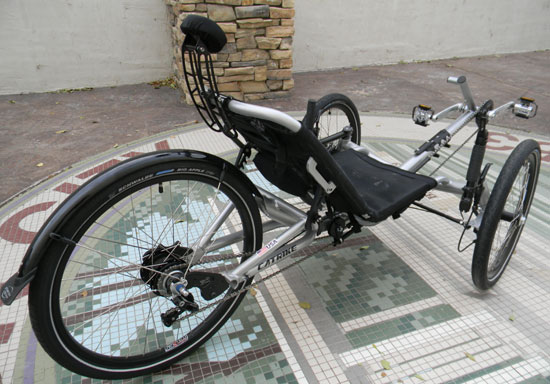 ---