Nearly three years in the making, the Catrike Cat-4 Quad is the pedal car you always wanted. The Quad platform is perfect for commuting, touring, and all-around adventuring. This example of the Quad shows the Cat-4 is our stock configuration based on the Catrike Trail model.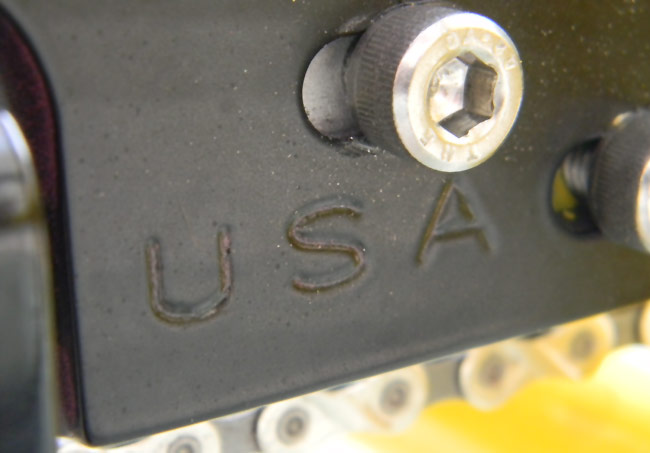 It is a big deal for us to make the Quad here in the USA. Just like Catrike, we have invested in our own production machinery. Made in America is not just a marketing slogan.
---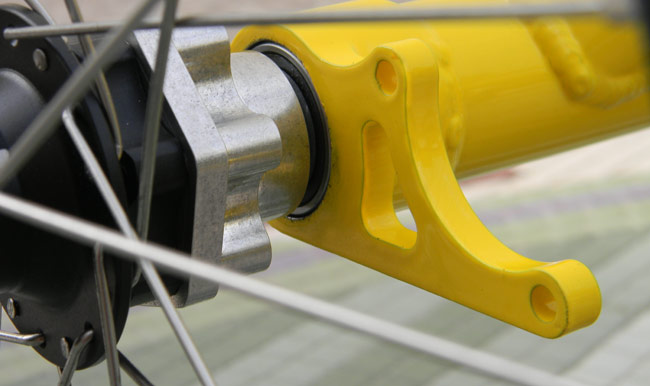 All the Cat-4 Quads are rear-disc-brake-ready. All parts are machined in-house by Utah Trikes. You can order the Quad with disc brakes or add them later.
---
The stock configuration comes equipped with SRAM X7 derailleurs and shifters. We use Catrike's standard dropout location so that a variety of middrive can be used.
---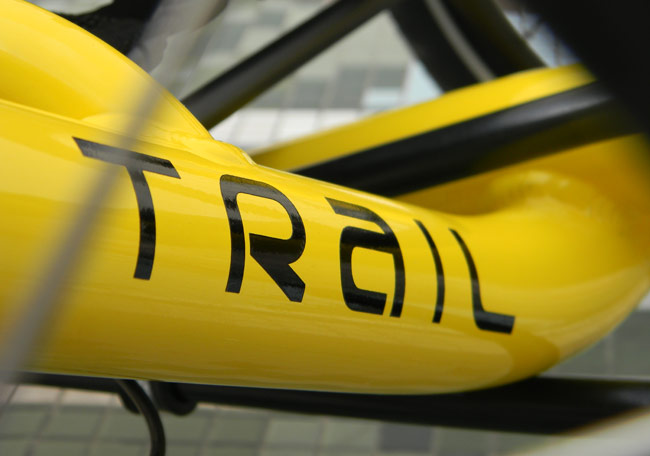 The Cat-4 Quad can be built with any of the Catrike models. The Trail and Villager make the perfect base model with their adjustable seats.
---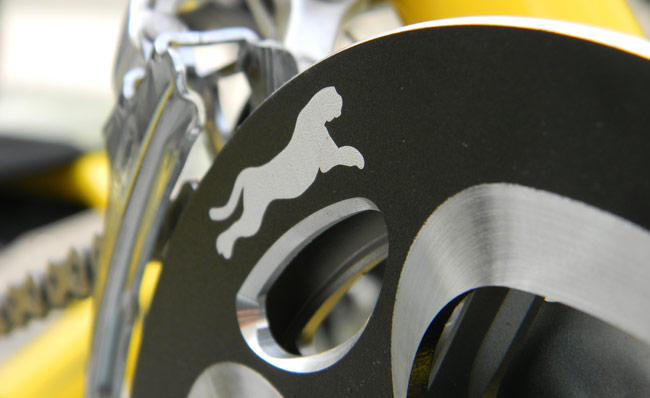 ---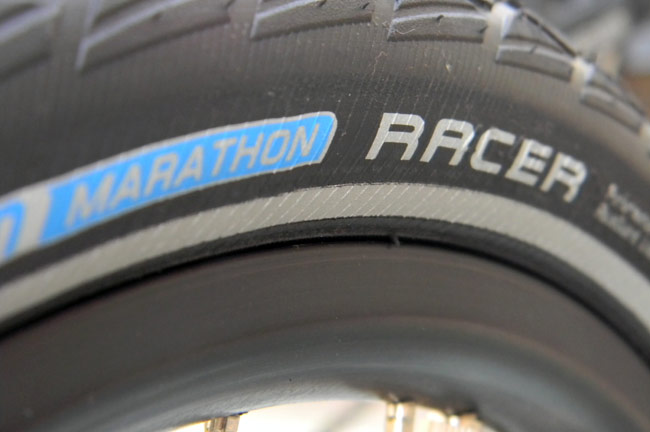 The Quad ships stock with the Schwalbe Marathon Racer tires.
---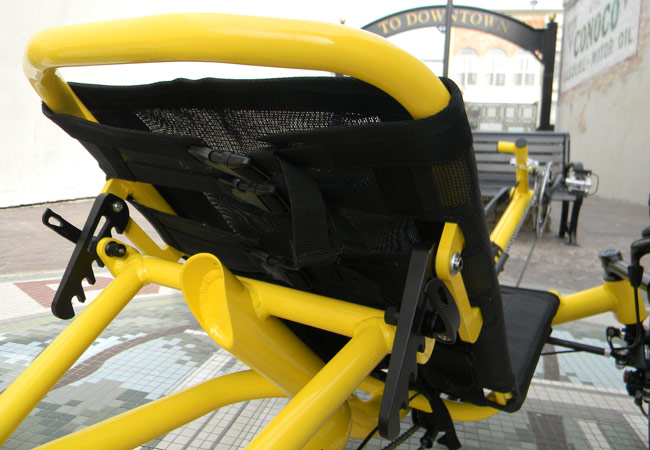 Introduced by Catrike in their G2 frame series is the adjustable seat. Choose your riding position and change it at will.
---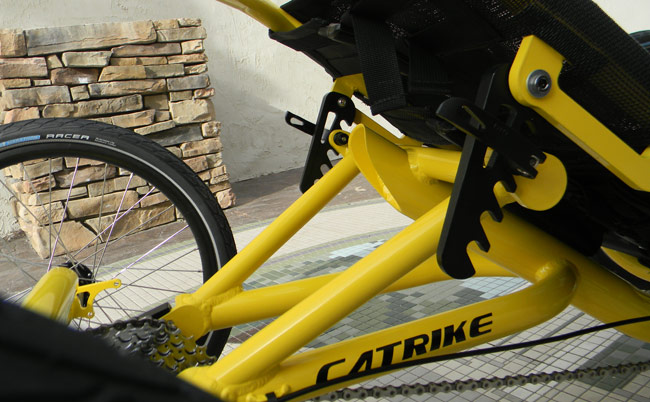 ---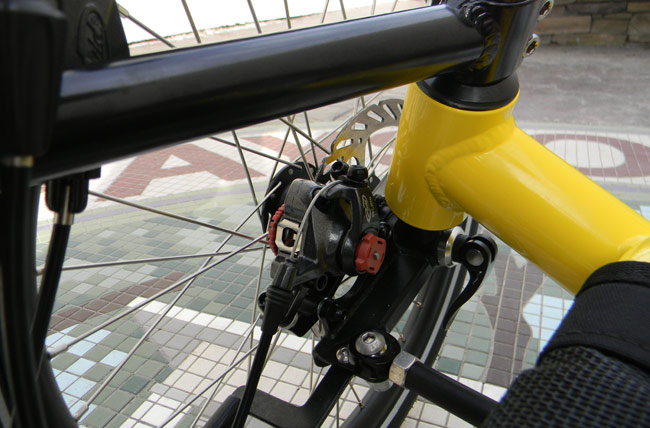 All Catrikes come stock with dual Avid BB7 disc brakes in the front. The BB7 brakes are asy to adjust and provide excellent stopping power.
---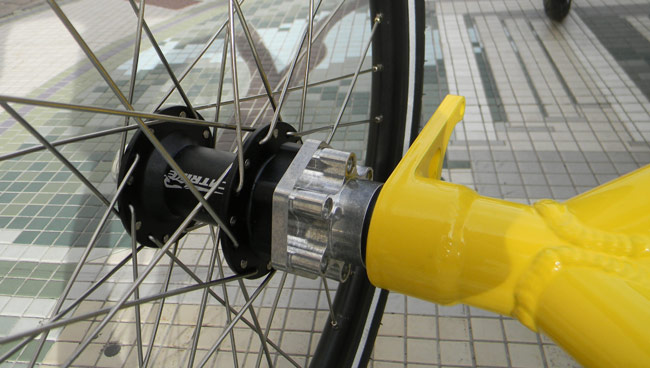 ---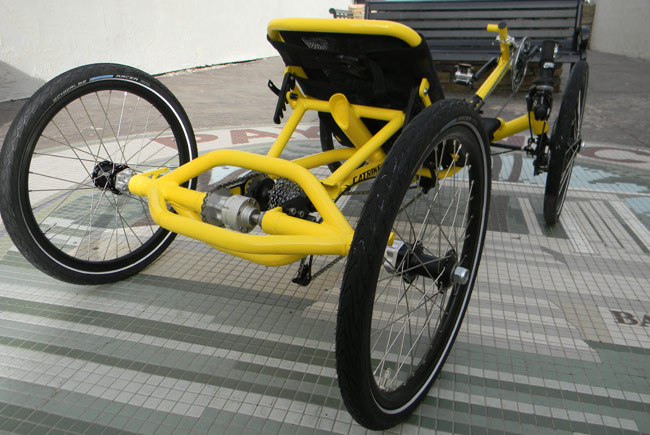 Our rear end is extremely strong and yet the whole cage weighs less than three pounds. The entire Quad conversion adds only 13lbs to the trike.
---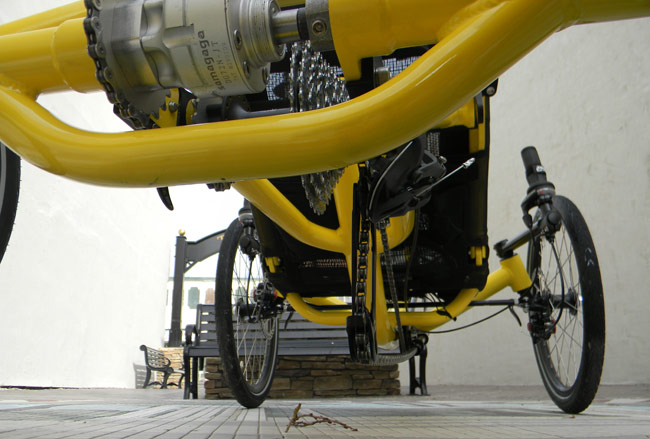 ---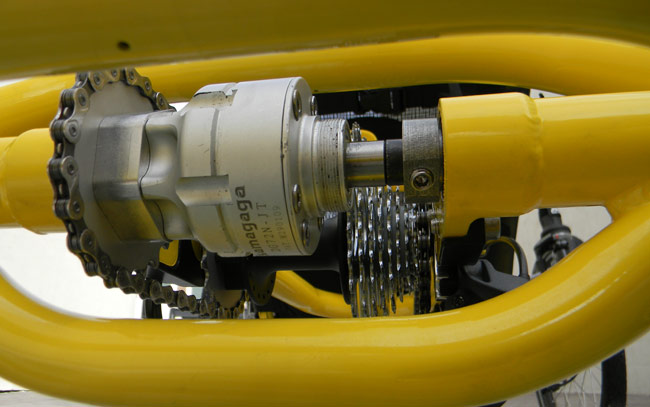 The Quad features the Samagaga geared differential. This means both wheels are driven even in the corners.
---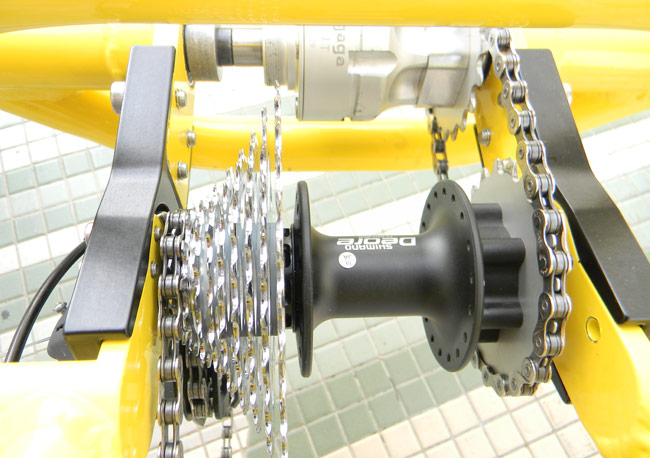 The Quad uses a middrive gearing system to provide you with lots of options. While the main gearing is determined by the sprocket sizes and the hub used (in the case of IGH transmissions), the final drive ratio can be adjsuted to fit your needs by changing the gearing between the middrive and the drive axle.
---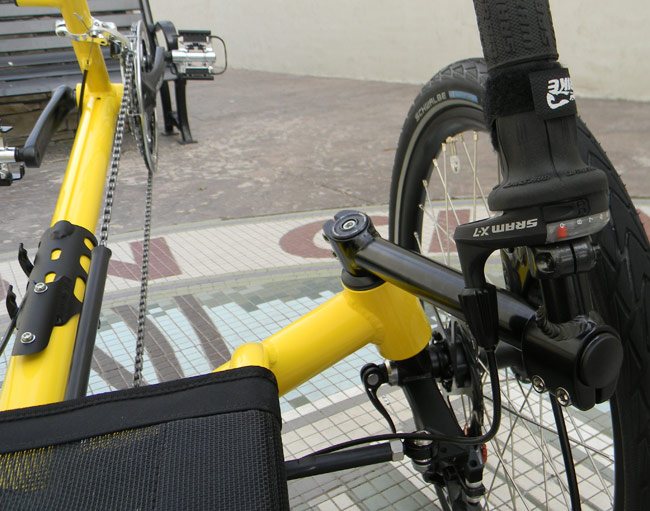 ---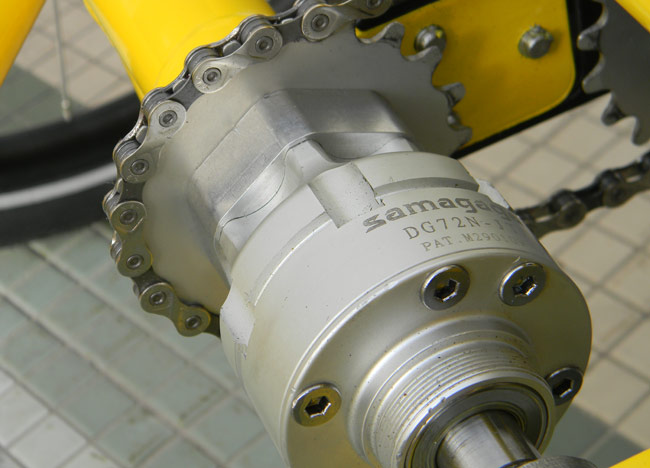 Our custom differential is setup for hookup to our generator system and both gas and electric assist.
---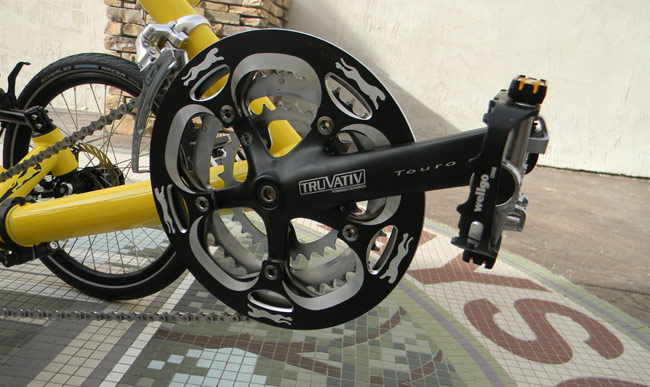 The stock gearing includes the Truvativ Touro crankset with the Catrike chainguard.
---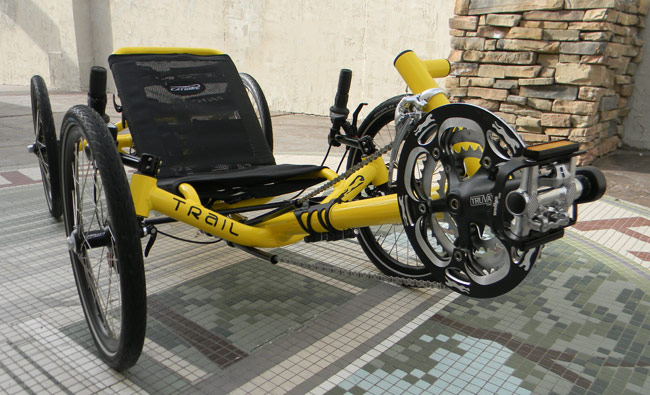 ---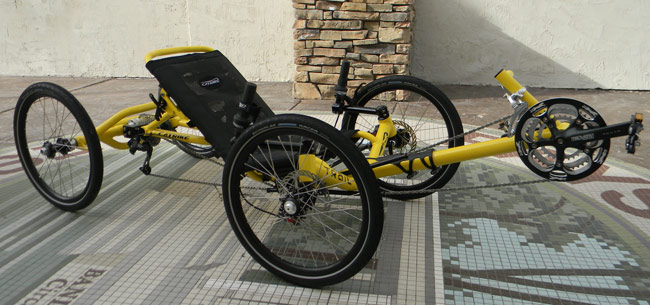 With the seat laid back this quad is ready for the tracks.
---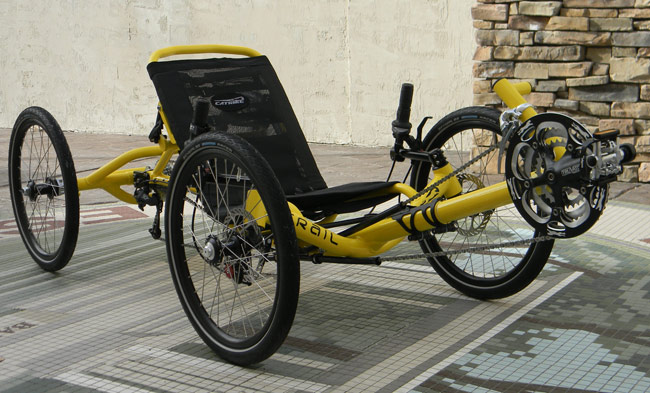 ---